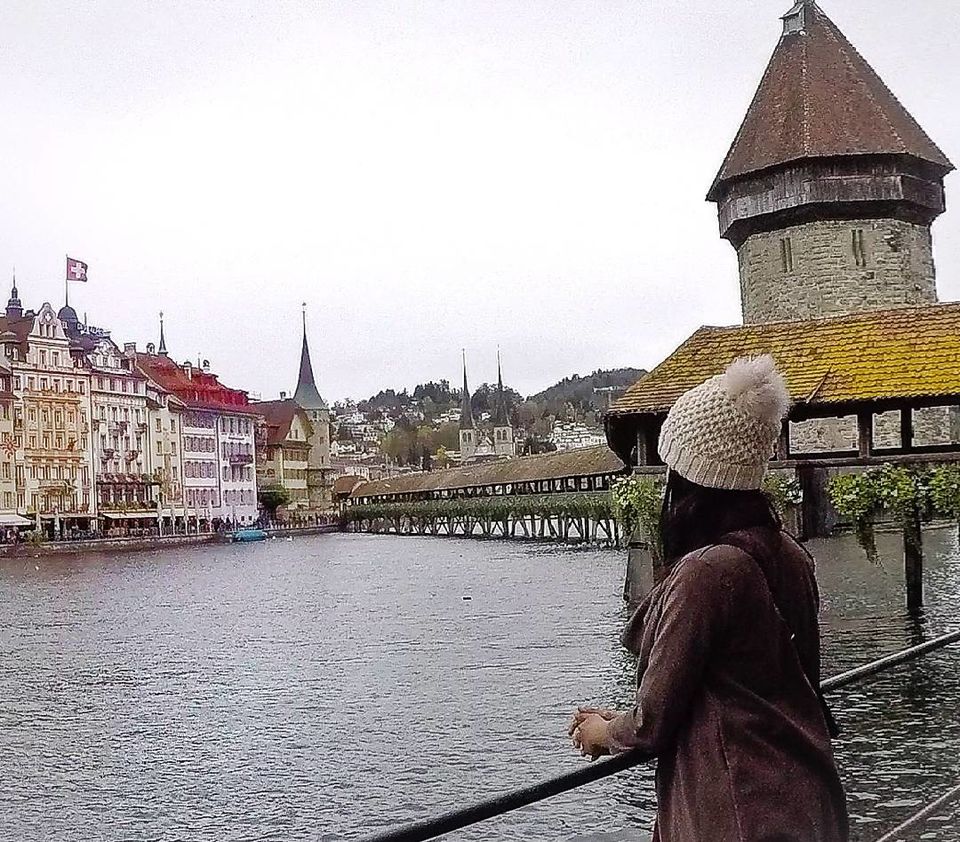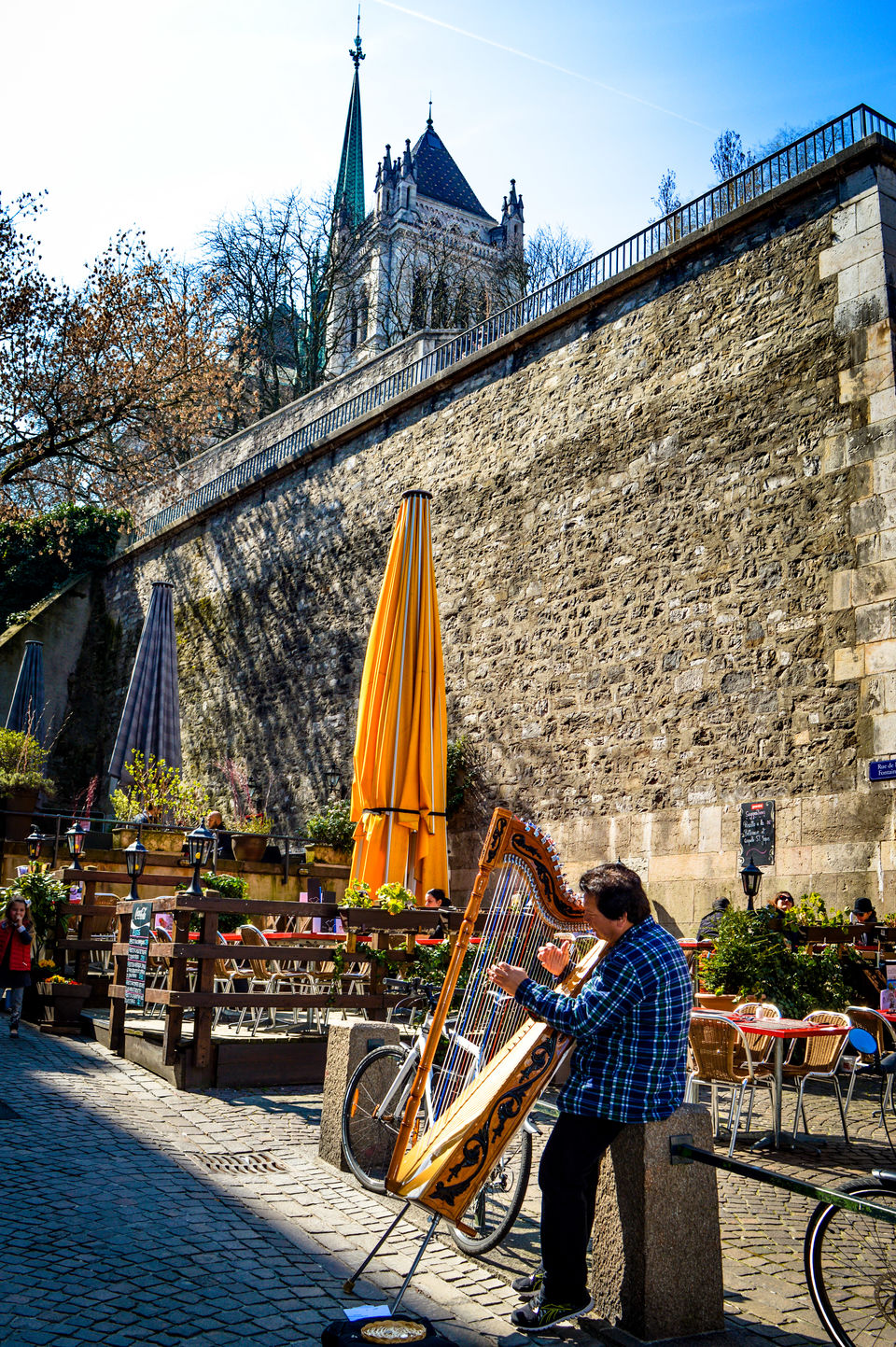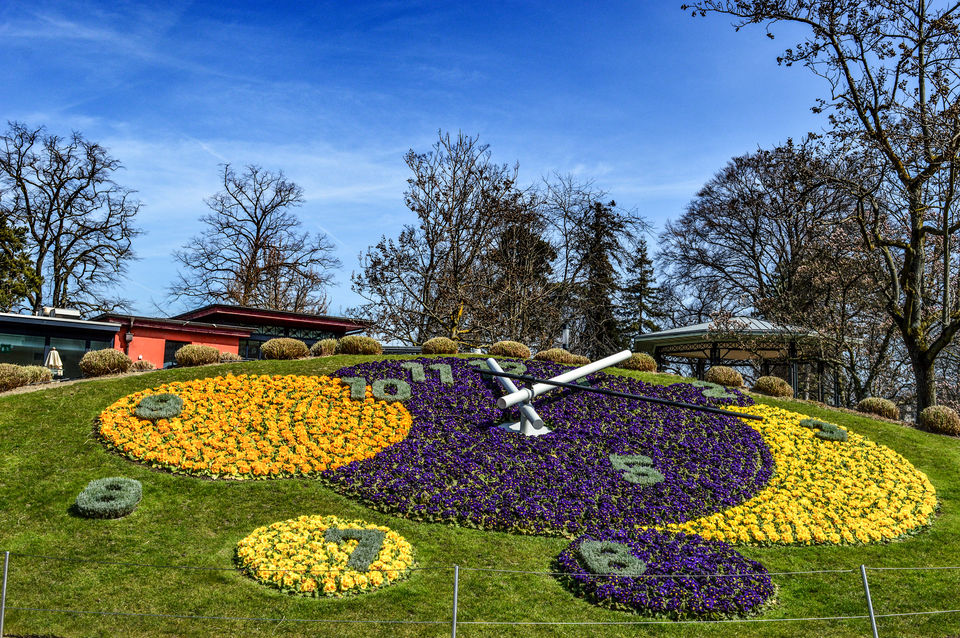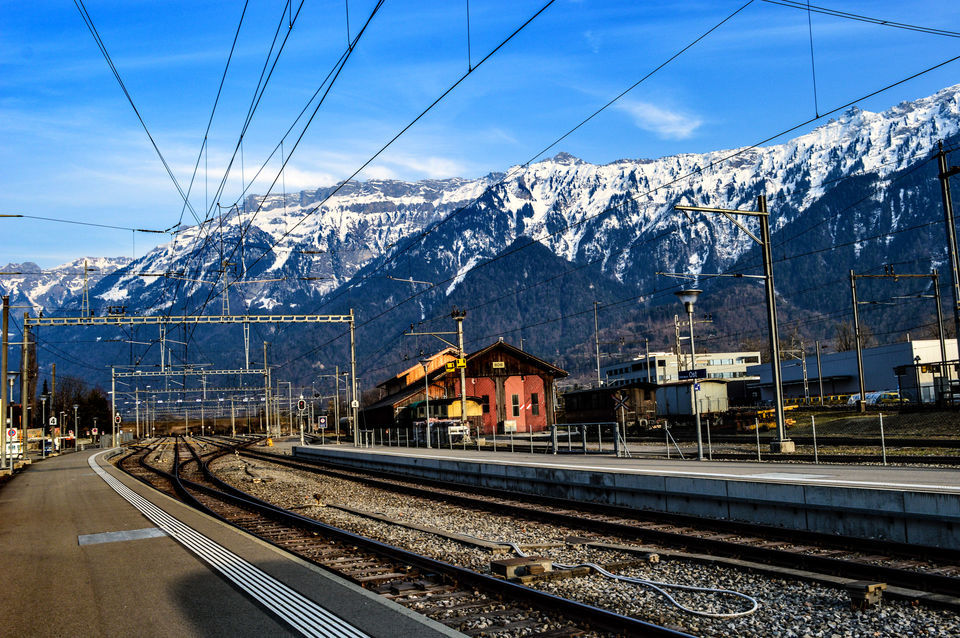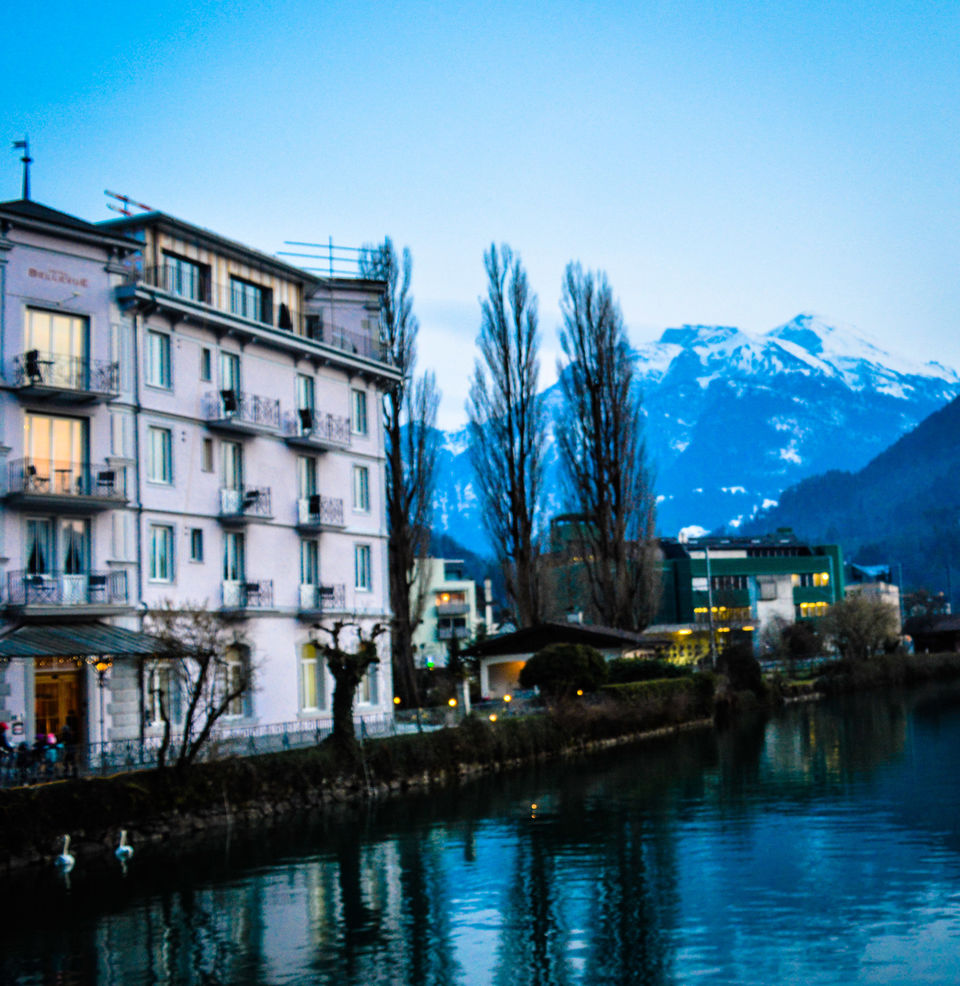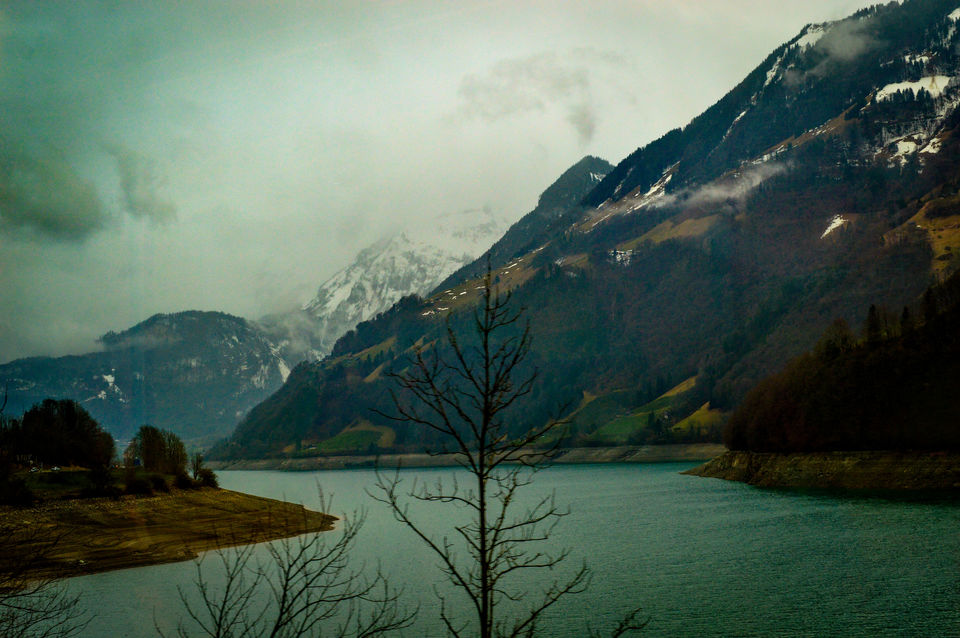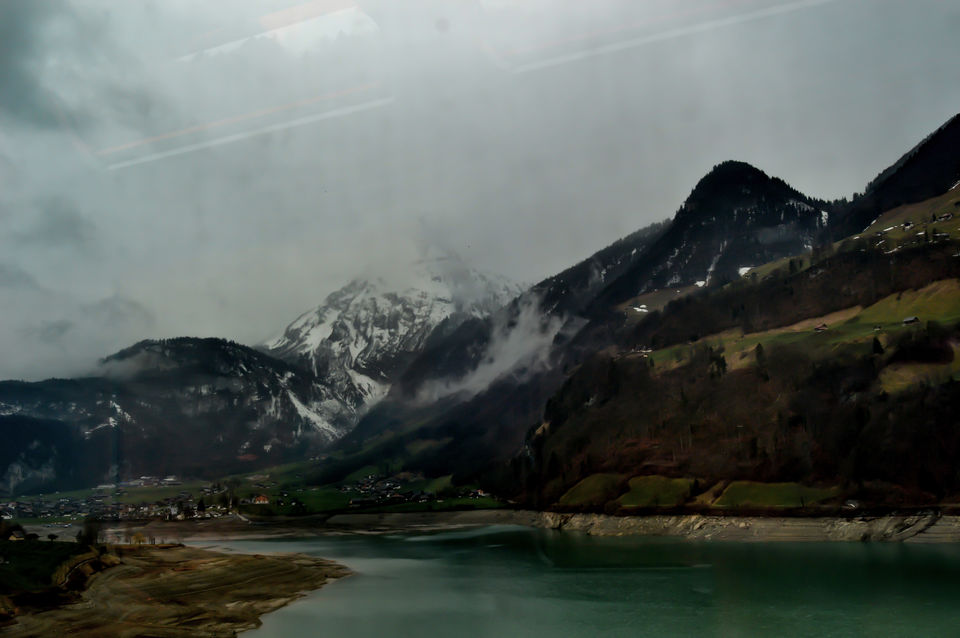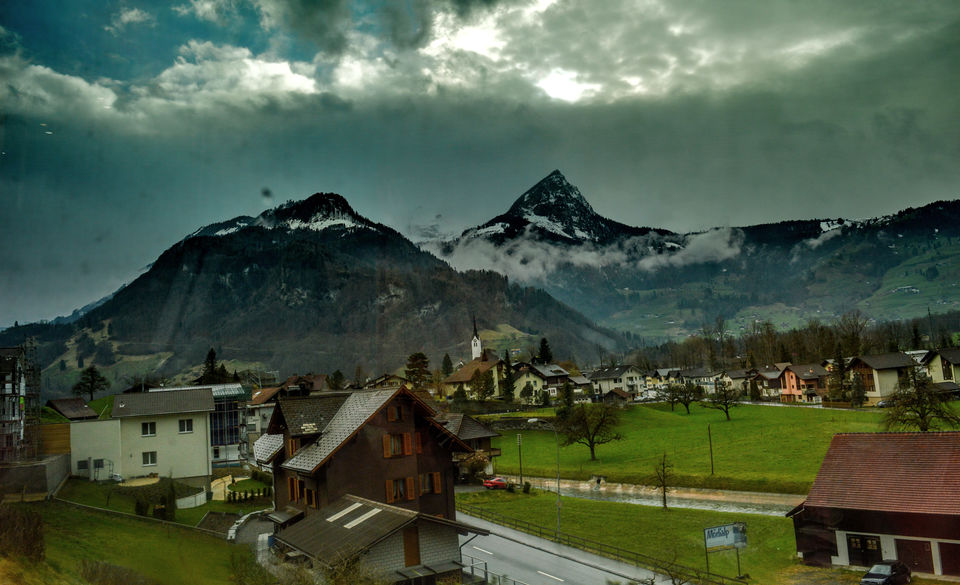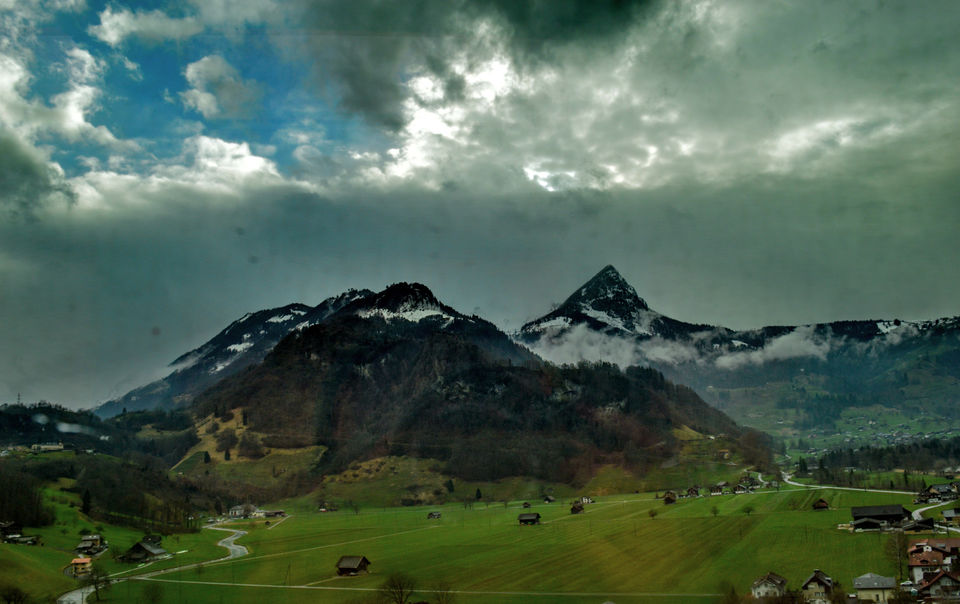 Since it can easily pass for a tourist hub, Switzerland happens to be one among the most expensive European countries. I was obviously on a tight budget, so all I could afford was 2 days in this traveller's paradise. I spent half a day in Geneve and the rest in Interlaken. My tour of Switzerland started in Geneve.
In my excitement to embark into the snow clad mountains, I had failed to realize that Geneva was not the best way to get close to them. The lady at the tourist office had some information on the public transport reserved to make trips to some far away mountains, but I already had my schedule chalked out for Interlaken and did not think it was a good idea to mess with it. So I spent the next few hours, walking around the city in the warm sunshine, which is rare in Europe ;)
GENEVE was better defined by its cityscape than the snowy mountains amid which I had expected to land. Although it was March and the sunshine was quite sharp, my fingertips went all cold when I tried to take my jacket off. Nevertheless I took it as an excuse to splurge mindlessly on some Swiss chocolates. There are some investments that can not fill me with guilt. (It is worth it to keep a few Swiss francs handy even though euros are accepted by most shop keepers. If I don't use all my foreign currency, I save a them for my brother who loves collecting coins :) ). Later on, after window-shopping for the exquisite swiss watches, I set out to discover the secrets of Geneve, set against distant snow capped mountains.
It didn't come as a surprise to me when I learnt that Lake Geneve/Lac Leman was one of Switzerland's largest lakes. Visible from almost all parts of the city that I walked to, there was enough evidence all around. Before leaving Geneve, I decided to take the ferry ride on the lake because the itinerary included the foothills of the Mont Blanc, the highest summit in the Swiss alps. Unfortunately it was a Tuesday and the day happens to be a weekend in Switzerland. The boat stations were all closed. Strange ways of a beautiful faraway land! Further to my disappointment, the Jet d' eau on the lake had also been disabled due to the wind being too strong in the direction of the water jet. Sigh! There were a few more hours before the next train to Interlaken and the banks of Lake Geneve seemed like the best place to kill time.
As I sat there, gazing in the distance, a native seated next to me flashed a warm smile. "Do you see that peak?", he asked me. "It is the Mont Blanc. Not everybody who comes here, knows this", he said. I was struck by the piece of information and was left wondering what the tiny speck of snow in the distance would have looked like, had I taken the ferry to its base. While in Geneve, I also visited the flower clock and the old town. The old town is certainly worth a visit. The Geneve cathedral in the town offers some good views. From its verandah, you can catch a better view of the city. The cathedral had a very interesting spire, but I found it hard to capture as there were too many branches obstructing the view. Many things that I had wanted to do on this trip didn't seem to be happening right. But just as I felt the gloom setting in, the tunes from a man's harp cheered me up. Even his position was perfect. The top of the cathedral to which I had given my heart away fit in my frame very well and I knew it had to be the most fulfilling way to end that afternoon in Geneve.
Finally by 2 pm, I was comfortably seated in the train to Bern.The train had a stop over at the Swiss capital, where I had to get off and catch another to Interlaken. Although I saw it only from my train, I could tell Bern was beautiful. It was an urbanized paradise. My eyes lingered on everything from its houses to roads to landscape. I promised myself to come back to Bern someday. (Thanks to my inter rail pass which allowed me to take a seat in any regional train. FREE OF CHARGE. Remember, the high speed trains will require you to reserve your seats with a few euros.)
Enroute to Interlaken, "Next stop, Thun", said the pre-recorded voice. Excited as I was to visit the lake, I had a good mind to hop off and spend an hour by Lake Thun. But I also did not want to wait for the next train to Interlaken. So I continued to remain glued to my window seat. From the way I was ogling at every white mountain, my excitement was only too clear to the young lady sitting on the opposite side. She gave me the best friendly piece of advice. "Why don't you find a seat on the other side? It will be more scenic on the right, in a while", she said. I thanked her and immediately rushed to find a place. Although some seats on the right were empty, the window seats were all occupied. Not wanting to cause any inconvenience, I hopped onto the empty luggage rest next to the door. For the rest of my journey, the Swiss train routes had me spellbound. Nestled in the Bernese alps was Lake Thun. Due to its vastness, the views lasted for almost 5-10 minutes. The lake was on the way to the Thun train station. I had no reason to get off my train. Oh, how I love train journeys.
Interlaken west was the train station closest to Swiss Lodge Falken, where I had booked a dorm bed for the night. Not knowing this, I stayed on the train until the Interlaken Ost train station. ALas, I had to buy a bus ticket back to Interlaken west for 6 Swiss francs. BUT, I have learnt not to be surprised by unforeseen expenses during travel. I save where I can, to be able to meet them.
My bus arrived in Interlaken west in 20 minutes and the hostel was not difficult to locate. It was still quite early in the evening when I checked into my dormitory. So I freshened up quickly and left to soak in the feeling of living amid the mountains, while having access to all comforts and amenities. During my long evening walk on the streets of Interlaken, I recognized the famous bell from DDLJ that Simran got back from her Europe trip. Most shops sold them for souvenirs.
As it started getting unbearably cold after 7 pm, I decided to eat an early dinner and return to my hostel. Although the authentic Swiss cheese fondue was easily available, many Asian ethnicities owned their restaurants here. I love cheese, but it had been 6 months since I had eaten paneer and butter chicken, so I chose to eat in an Indian dhaba that night. The kind Indian owner even agreed to sell half the original portion size, at half the price.
While I waited for my food, he told me he was brought up in Switzerland but belonged to Kashmir. After briefly introducing myself, I asked him if he knew how much it would cost to visit Jungfrao Joch, the top of Europe. He quoted a 200 swiss francs. Right away I knew I would not go. I found solace in the fact that rain was expected for the next few days and clouds could easily hamper the aerial views from such great heights. I knew it wasn't poverty. It was weather that called off the visit :P As we discussed the Swiss railways, he mentioned the trains reserved especially to pass scenic routes like the golden pass, Bernina and the Glacier express. But even these options seemed quite capable of burning a deep hole in my pocket.
Finally after much contemplation, we agreed that almost all routes in Switzerland are scenic. He told me to make best use of my inter rail pass and take the 40 minute train to Grindlewald or Lucerne. Grindlewald is in between the foothills and the top of the Bernese alps and Lucerne, close to Mount Titlis. My food arrived by the time I planned my next day and the owner left to attend to his customers. The restaurant had started to get crowded by then. With the Aashiqui 2 album playing in the background, I ate the delicious meal in solitude.
By 9 pm, I was back in my dormitory. Somehow man and social media are inseparable. After scrolling through my facebook newsfeed for a while, I finally fell asleep after an hour. At 6 am next morning, I slipped into my jacket and was out in the balcony on the first floor. I couldn't wait to show Switzerland to mum and dad on skype. It finally felt like I wasn't alone in this beautiful far away land. After a 15 minute video call, I went to pack up and catch the first train to Grindlewald from Interlaken west station. In a mere 10-15 minutes, I already got the feeling of being somewhere high up in the hills. The train snaked its way into the mountains on narrow slopes surrounded by some breathtaking landscape. Streams which were frozen in some parts of the journey flowed freely in others. A treat to the eyes!
I spent an hour walking around Gridlewald, admiring the ski resorts and the mighty snow mountains that seemed closer now. Mostly people came there to ski. I could stay there forever and stare at the mountains, but there was more to Switzerland. Lucerne, in the opposite direction. So I took the next train back to Interlaken east, where I boarded the 12 pm train to Lucerne. It was a good 2 hours away and the weather prediction was quite accurate. The first spells of rain had started by the time I reached. But even the poor visibility had its own flavor to add. Clouds tried to adjust themselves into perfection and while doing so, there was not a pattern they would re create. The views were heavenly! Switzerland is mostly about the routes you travel on. The destinations are not half as beautiful. But if you are an adventure junkie, skiing and hiking to summits can be a bonus.
A most memorable journey in Switzerland ended with my visit to Lucerne and the same evening, I caught my train to Milan.
--xo--xo--xo--xo--xo--xo--xo--xo--xo--xo--xo--xo--xo--xo--xo--xo--xo--xo--xo--