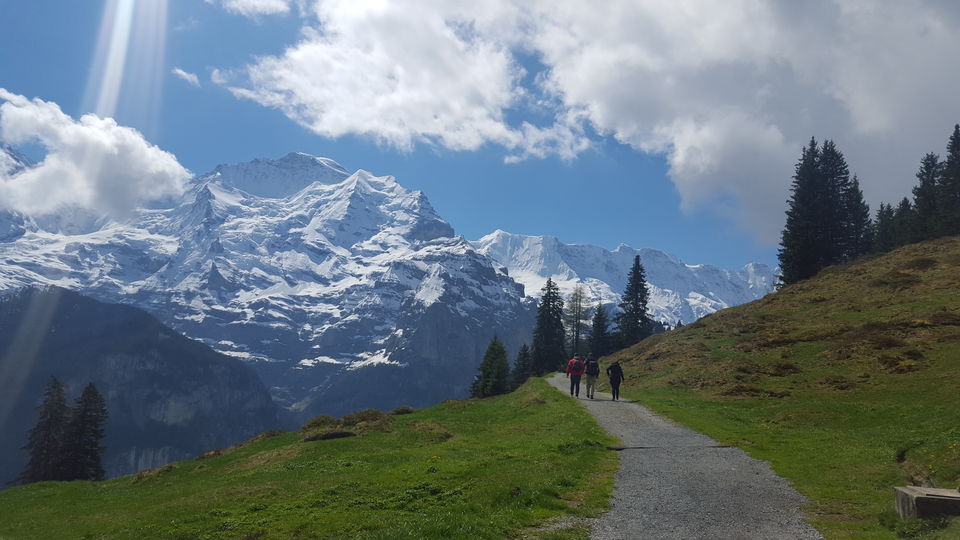 The reason we first chose to travel independently was because we didn't want to wake up on tour guide's time, which is usually at the break of dawn and wanted to move at our own pace. Besides that we found no other reason to give up on the convenient guided tour until we did one.
Having done both, here I would like to discuss the benefits of traveling independently.
Joy of planning a vacation
Though initially the idea might not fascinate you but once you've got through it, you're a much more confident traveler, knowing a lot more about the country and the nuts and bolts of tour planning. Some people might consider it a waste of time and effort and would pay the tour company to do all the planning. I believe with all the research work you're doing, you're being educated and you enjoy the whole process of building the itinerary, choosing among the many places to visit and deciding on must-do things.
Slow paced
Traveling independently gives you the luxury of moving at your own pace. Most importantly you're free to wake up at your own time and enjoy a leisurely breakfast. You can savor the lakeside walk in the evening, hike to your heart's content and loiter in the downtown for as long as you wish without worrying about the need to get early to bed.
When you travel without hurrying, you very well absorb nature's bountiful beauty and the culture of the place.
Enjoy more flexibility
You can make modifications to your itinerary whenever you feel like. Since you're not travelling with a group, you can stop at the place you like and stay there for a day longer.
When we went to Switzerland, we had built an itinerary and booked for our hotels in advance. But during our trip we decided to stay for a day in Andermatt and a day less in St. Moritz. We were able to cancel our booking in St. Moritz (the hotel owner turned out to be cooperative) and found for ourselves a hostel in Andermatt.
So you can be flexible with the place you would want to visit and time spent there.
You know how much money you're spending
Since you've planned your trip, you can choose to spend more money in the activity you most desire to do and less on that boutique hotel. Or the other way round if you fancy luxurious accommodations. But you very well know where to spend and where to save. In the process, you get aware about where you're spending the money and cut down or spend more according to your budget.
Savor local culinary delights
You'll be trying more of local food because your meals are not been taken care of as in the case of a tour company. Despite being vegetarian, we easily found for ourselves great local food. We tried some of the popular Swiss dishes like Raclette, Rosti, and Fondue. To our surprise, there was an oldest vegetarian only restaurant in Zurich!
Of course, there wasn't something new on our dish everyday as it would have been for a meat eater. The choice we had was limited. But had we been with a tour company, we wouldn't have been experimenting and had settled for the food provided to us. Visiting the local restaurants and cafes also enriches one's cultural experience while it's fun to try new food.
Step outside the world of tour group
While it's great to meet and talk to fellow travelers in the group, sometimes it can bind you and deter you from interacting with local people, hence limit your cultural experience. You tend to stay within the boundary of your own people and choose to communicate less with others. In Switzerland, I recall the chats we had with the local people that led us to believe that Swiss people are kind and cheerful. Sometimes it's also difficult to get along with the travel mates of your group. You have no option but to travel with them for the rest of your trip. But when you travel alone, you can either choose to travel with someone you've met along the trip or simply step out and walk your own path.
With self-guided tours one needs to invest time and effort and sometimes it might get inconvenient. Things could go wrong, it might discomfort you; things can go well, it might give you a pleasant surprise. For us the self-planned vacations unfolded the many joys of independent traveling, taught us to accept the consequences, holding no one but ourselves responsible for the decisions we made.