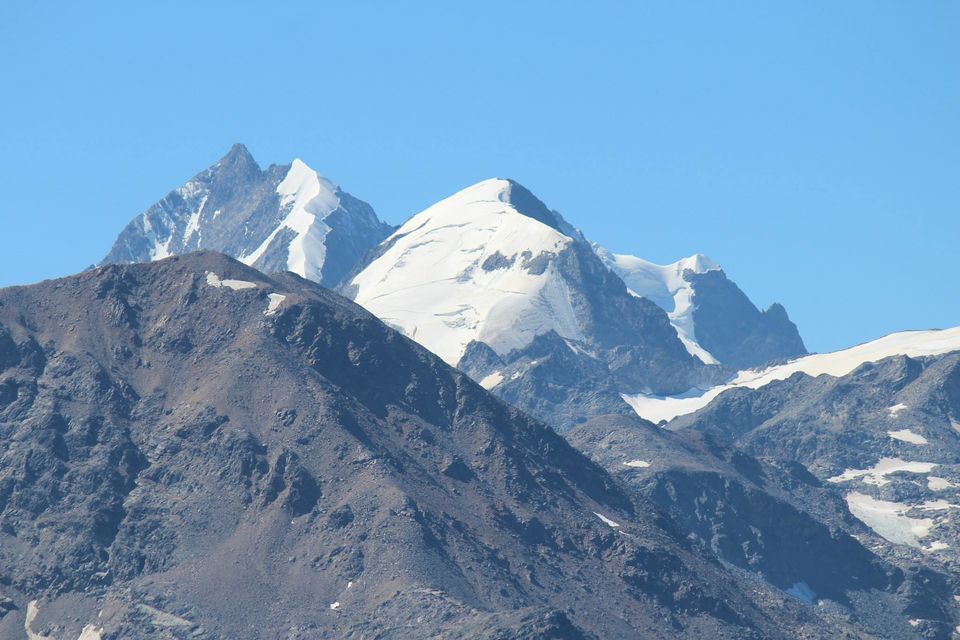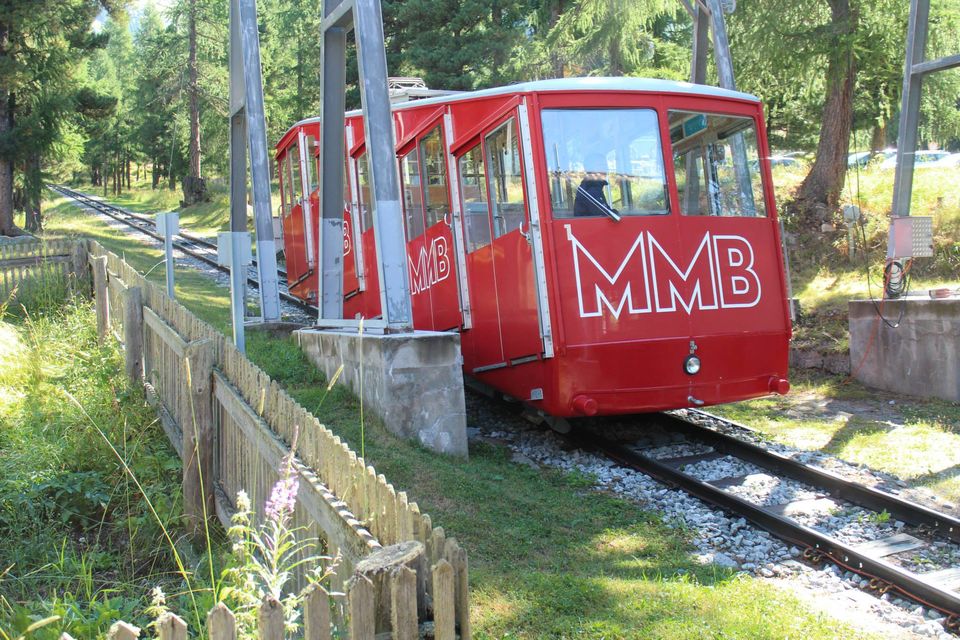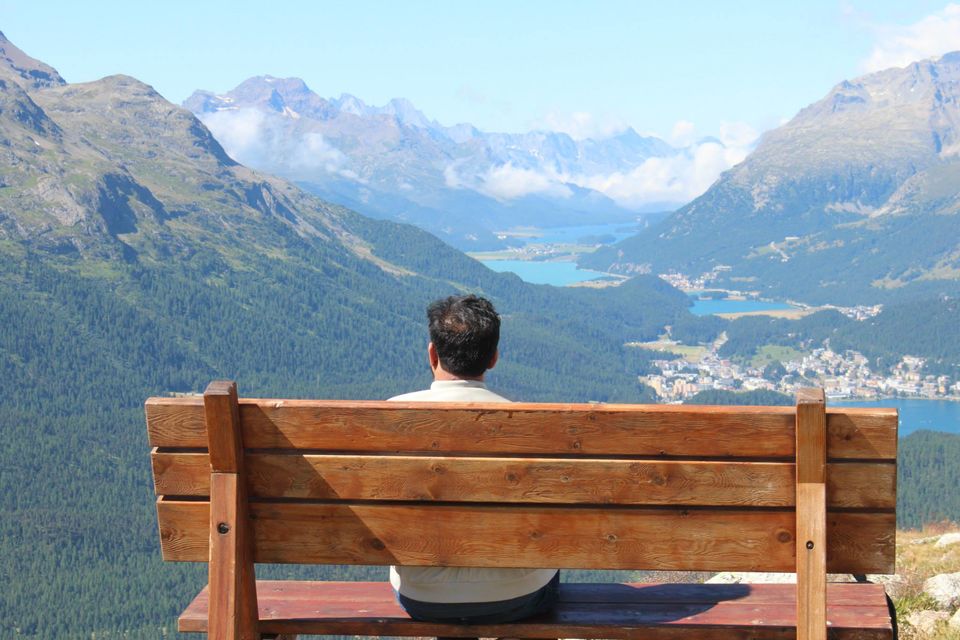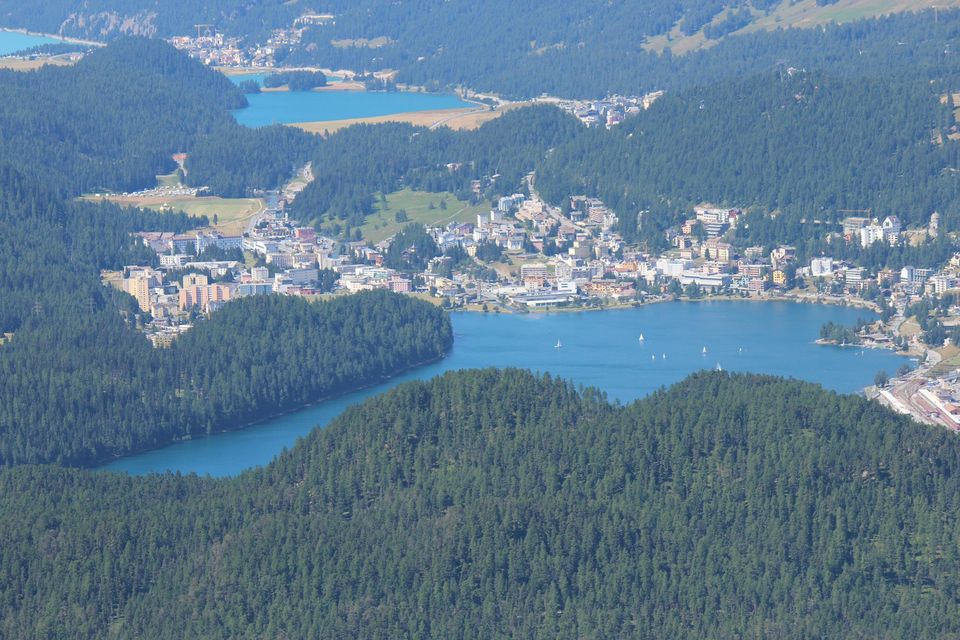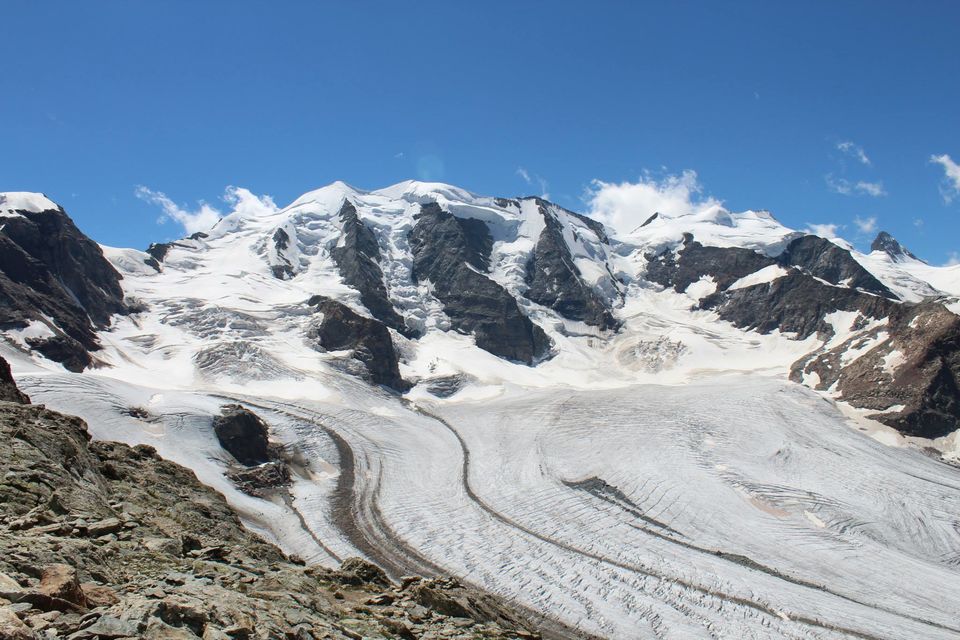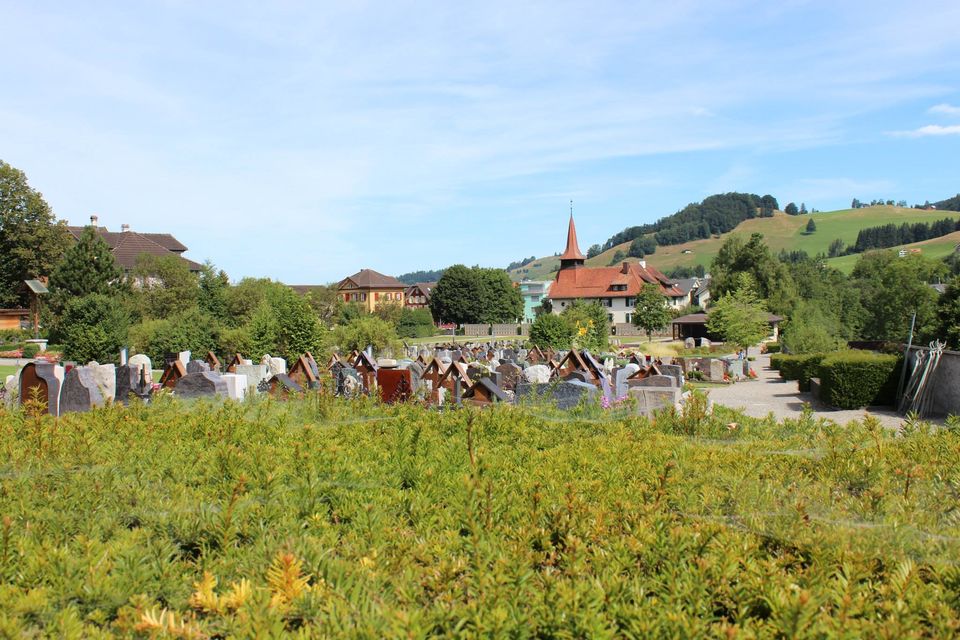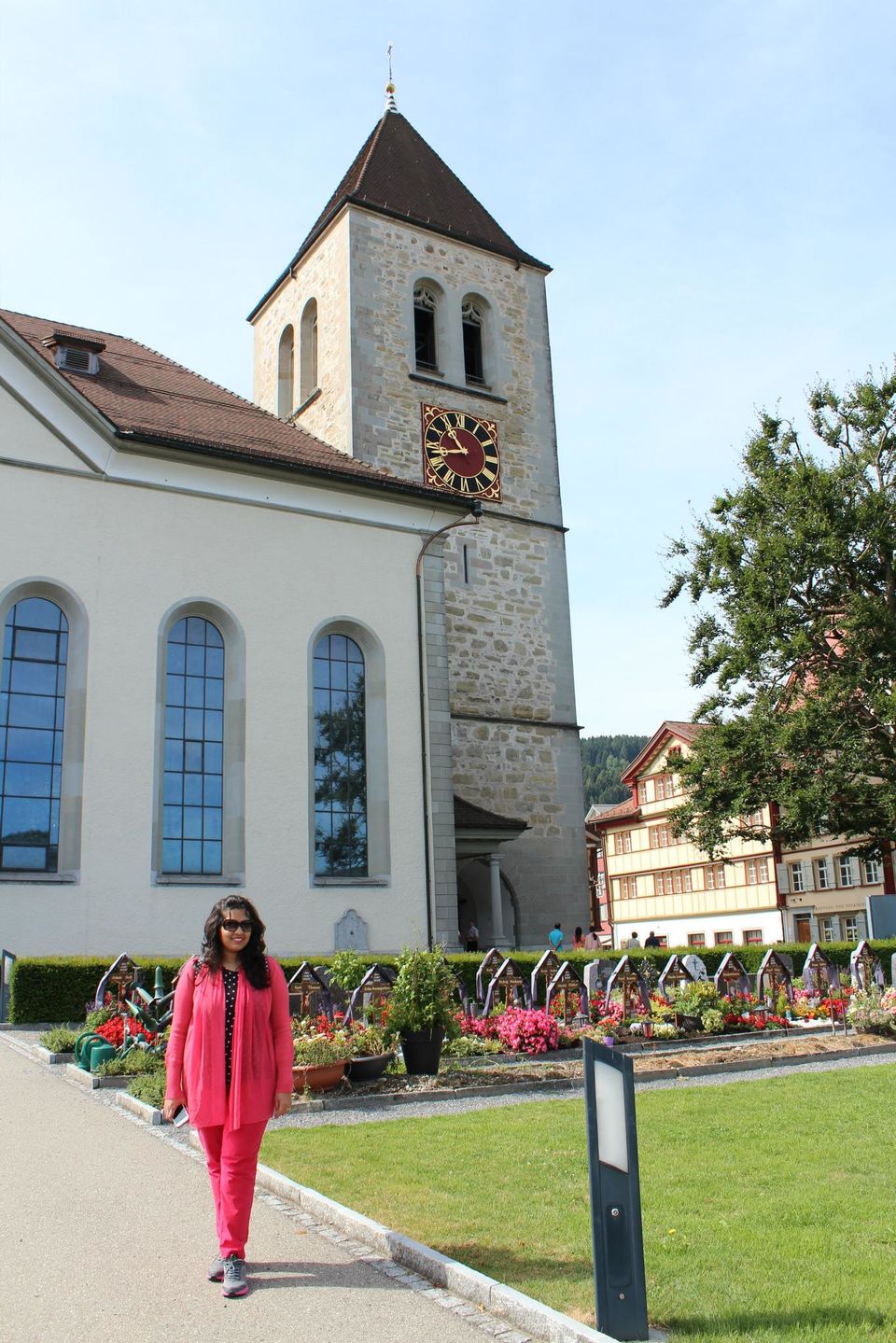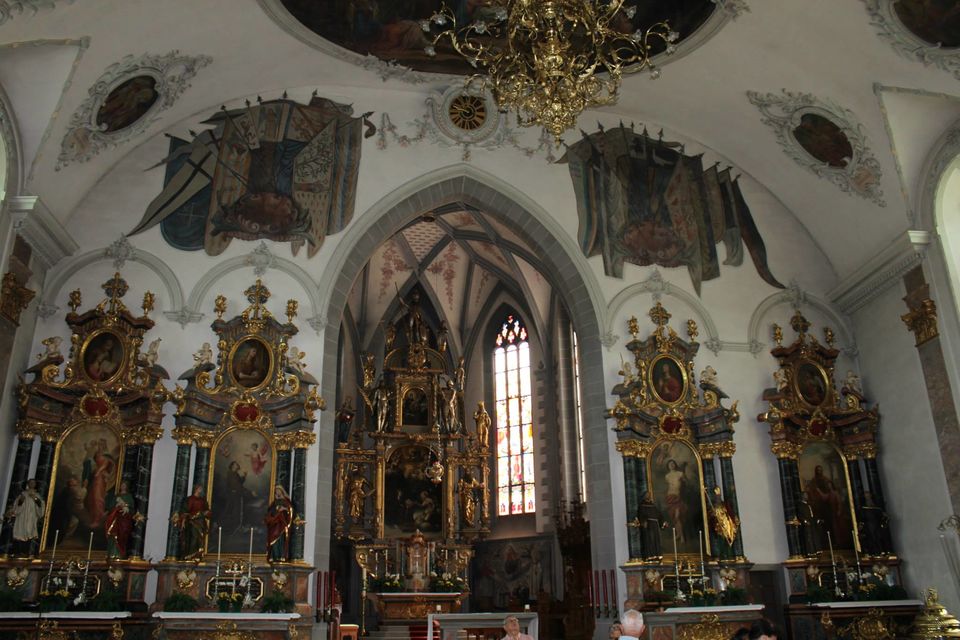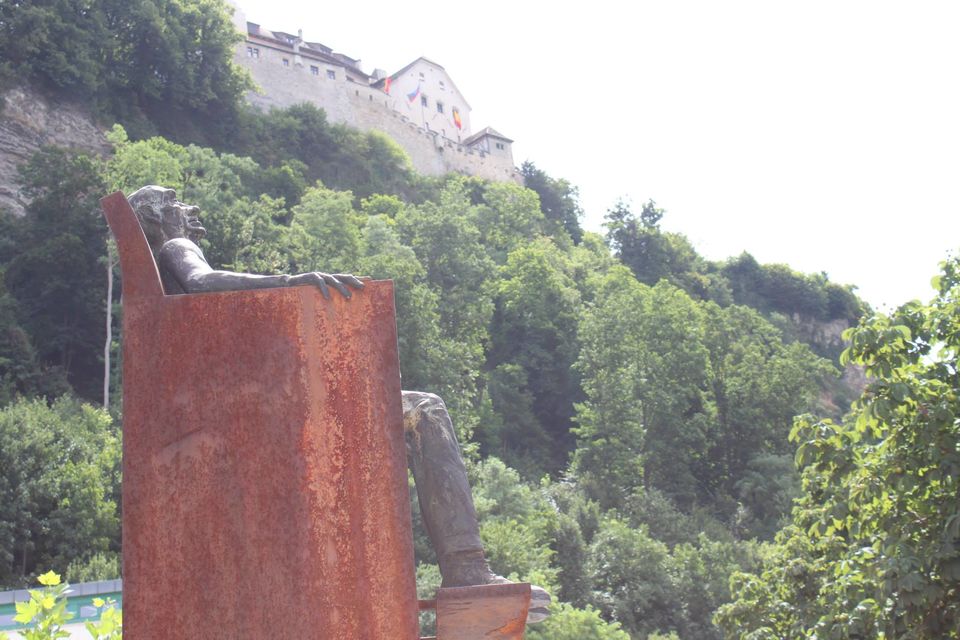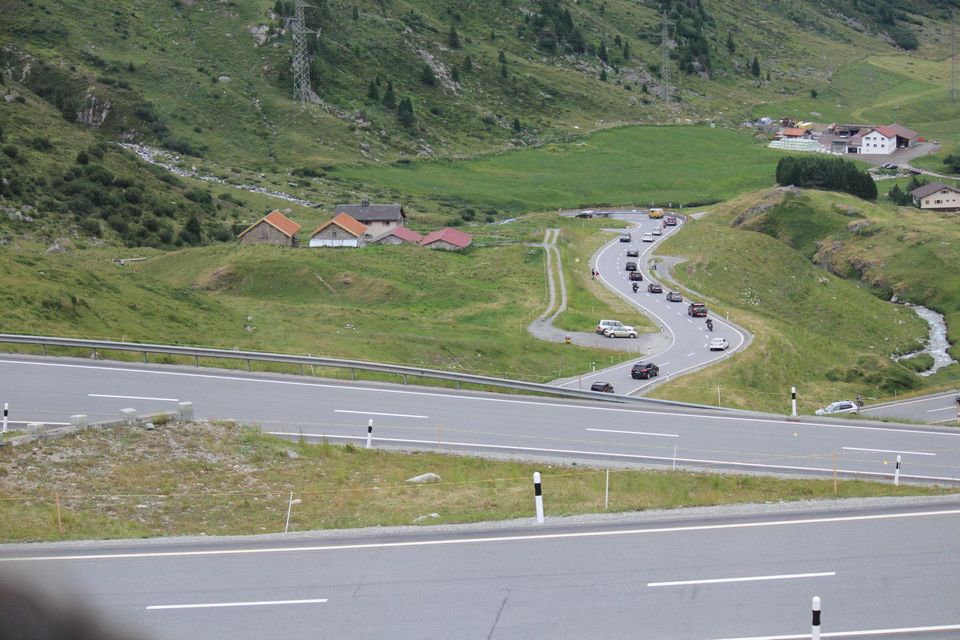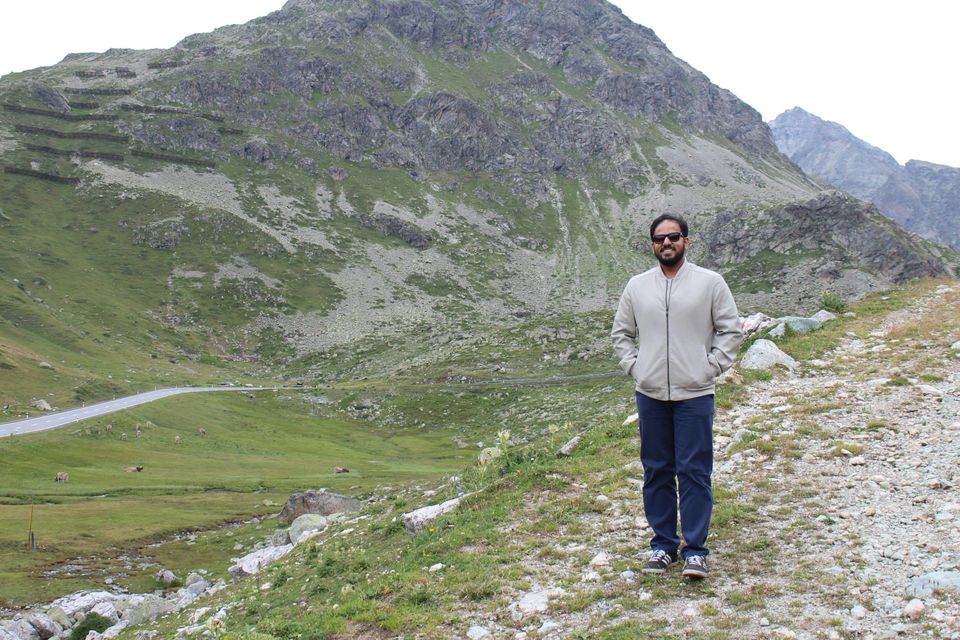 After a restless night, despite the body ache from travel, we were up and ready to start our journey. Being an early riser, I was up before the tour wake-up call. We were given a time by which we were supposed to keep our luggage outside our door for the porter service to collect them and load them in our bus. Once we did that we had a heavy breakfast, one of the highlights of the tour for me.
I love my cold cuts, fresh fruits, flavored yogurt and crisp hot croissant for breakfast. Somehow we got so engrossed in talking to the fellow crew people, that we ended by getting the last seat in the bus. But fear not, Cosmos tour had a simple policy; people sitting on the left will come 2 seats ahead everyday and the ones on the right will go 2 seats behind, ensuring fair seating for everyone. And I am quite happy to say it was followed everyday.
Our first stop on the itinerary was at Appenzell, an old town canton to the east of Zürich, where it feels that time has stood still for a long time. Church of St. Mauritius with a cemetery at the back were one of the highlights of the small town, which with its paved roads and pastoral planning is a sight to behold for a city-folk who is used to living in a concrete jungle. Hershe Bazaar is a good store if you want to get your hands on some local souvenir. The store has been owned by the Hersche family since 1896 and the captivating images of children playing on the walls makes this one of the distinguished houses in Appenzell. Not to forget the famous Appenzell Bier is brewed here, it was my go to drink on the tour.
From here we hopped across the border (just crossed a river) to enter Liechtenstein to visit its capital Vaduz whose main attractions are the Prince's castle. However, waited there for an hour to roam the streets near the main square which offered some food joints and souvenir shops. Nothing much to see but the quiescent lanes and houses of the town.
From Vaduz we entered back into Switzerland and had our lunch stop at Marche Heidiland at Flasch. Some great selection of food but slightly on the higher side. We were quite happy to dig into a Whopper at Burger King to gratify our hunger for a beef burger.
After half a day in the Mediterranean climate, it was time to experience the Alpine chills. Our next restroom stop was at the Julier Pass that connects the Engadin valley with the rest of Graubünden, where are next destination St. Moritz awaited us. We were staying at Hotel Baren in St. Moritz. Located about 10 mins from car and 15 mins walking from the main train station at St. Moritz, Hotel Baren is a cozy little rustic hotel with medium-sized room and limited amenities. We had a brief walk around the hotel in the evening before our dinner and proceeded to sleep early as a long day lay ahead of us tomorrow.
Mountain-hopping in St. Moritz
We had a leisurely day from the tour and I already had plans to visit two of the mountains around St. Moritz on my own. However, Cosmos along with the hotel provided us with free transport pass for a day that made travelling around the town convenient and free. A group of people from our group who all wanted to visit Muottas Muragl left together along with our tour director guiding us along the way. We caught the no.2 / no.6 bus from our Hotel Baren and after 20 mins we were at Punt Muragl Talstation. From Punt Muragl you have to catch a funicular that takes you up to Muottas Muragl. Thankfully for us we had a free travel pass from our Hotel and did not have to pay for the travel. The ride to the top of the mountain is stirring and is better viewed standing in the funicular. As we reached the top we certainly had our breaths taken away. The view from the top is enthralling as you get to see snow, greenery, lakes, town and all in one frame. The best seat in the house is a wooden bench close to one of the cliffs where you can just sit for hours and amaze at the view in front of you. The Bernina Range is quite easily visible from here with Piz Bernina being one of the famous Alps in Switzerland and the Engadin canton.
Once we got down from Muottas Muragl, we walk from Punt Muragl Talstation to Punt Muragl Staz which is a 4 min walk on the opposite side of the road as you pass a bridge. From there we caught a R train towards Tirano and after 4 stops got down at Bernina Diavolezza. Mind you this is a request stop so after the 4th stop press the green button or else you might miss getting down at this stop if no one else pressed the button. From there you can catch the huge cable car atop the Diavolezza. The view from the top in simply breathtaking and one can see Piz Palü, Bellavista, Piz Bernina and Piz Morteratsch in one frame. The restaurant Berghaus Diavolezza provides you with most beautiful panoramic views as we had soup and savory Quiche along with the grand view of the snow and mountains in front of us.
We finished our day off with a nice stroll or along Lake Moritz and a walk @Via Serlas. Bahnhofstrasse of St. Moritz. Don't miss out on digging into desserts, chocolates, pralines and tarts at Hanselmann's Cafe, a must visit place if you have a sweet tooth.
I will be uploading few more travel stories on my blog.