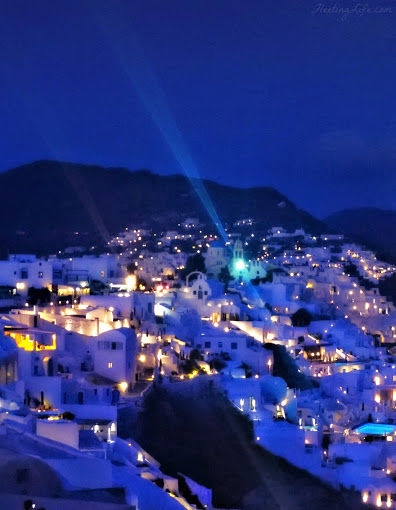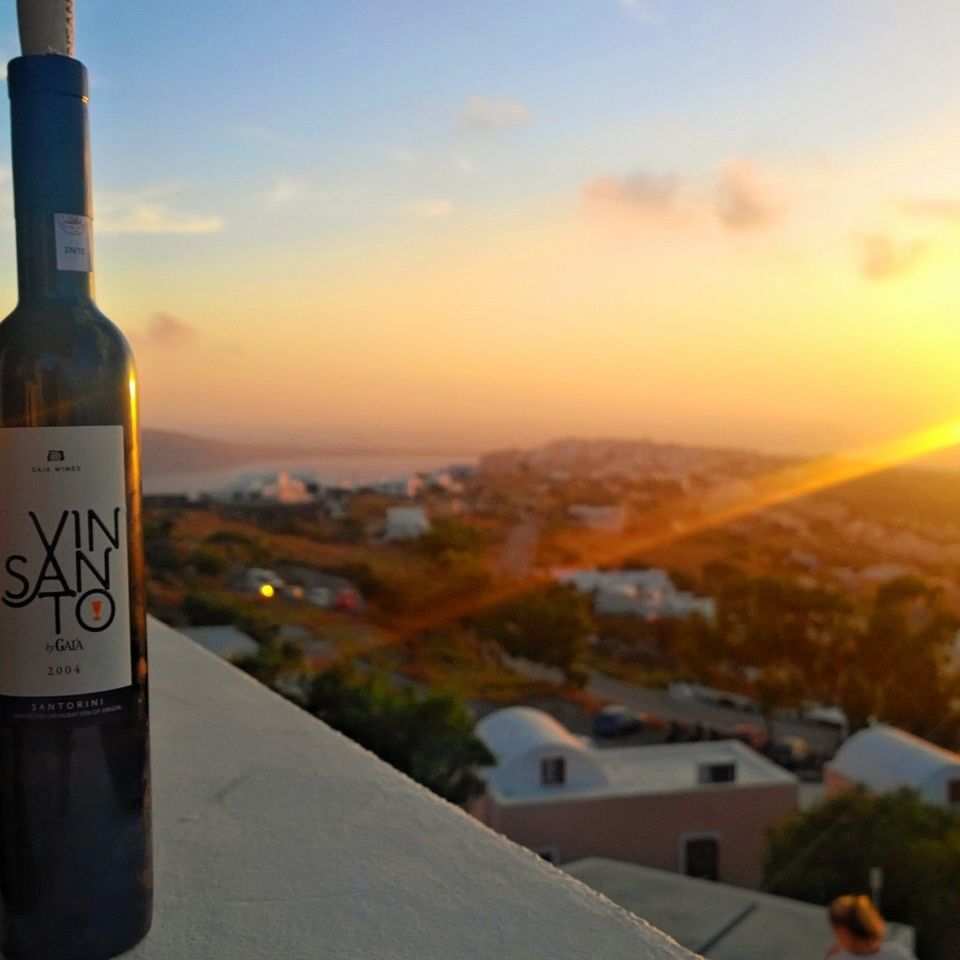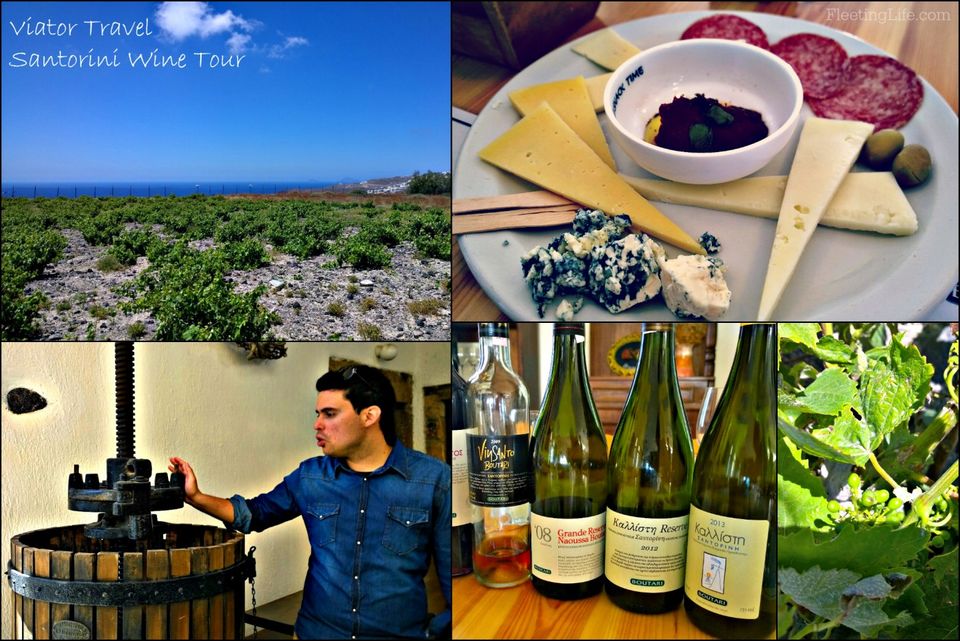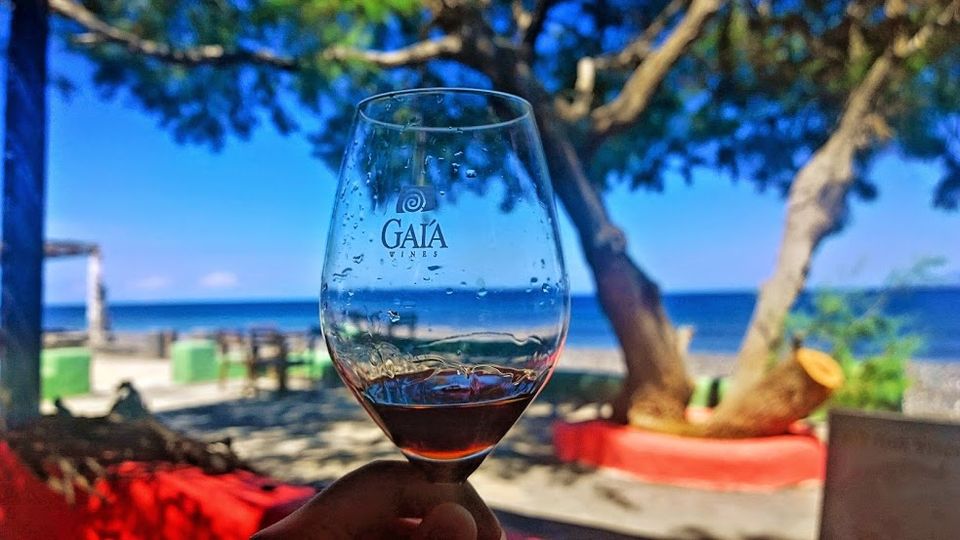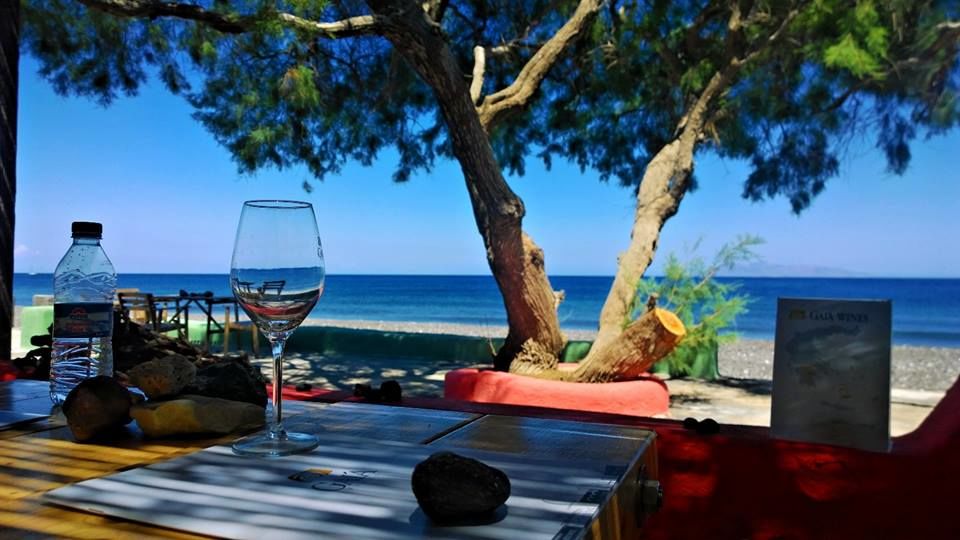 Santorini is most commonly known as a gorgeous honeymoon destination, but many people don't realize it's also heaven for wine-lovers.
Many locals would even go so far as to say that if you don't visit at least one winery when you're there, you've missed out on the "essence" of the island.
I was lucky enough to take a 4-hour wine tour via Viator Travel and learned SO much about the wines of the region, as well as how to taste the more complex notes in wines, plus what foods pair best with which flavors (there are some surprising combinations that might seem strange but taste divine!)
Santorini's most common grape is the white assyrtiko grape, which gives a wine an extremely full-bodied refreshing taste with citrus notes and hints of minerals, but of course those flavors can vary greatly from winery to winery depending on the processing.
Athiri and Aidani are the two other well-known grape varieties and are sometimes mixed together with the assyrtiko grape to produce a very sweet wine called Vinsanto.
There are also several rare local grapes referred to as 'xenoloes', such as coudomato, gaidouria, katsano, potamisi, flaskia, aitonyhi, andmavrathyro.
Did you know:
In the 19th century phylloxera, a common parasite native to North America,destroyed nearly 90% of vineyards in Europe, most notably throughout France?
European wineries were forced to create hybrid plants, breeding their own vines with native American varieties that were immune to the parasite, meaning that most of the European wines we know and love today are a result of that hybridization.
Luckily the soil in Santorini is comprised mainly of volcanic ash and pumice, making the vines immune to this devastating "phylloxera plague". This means that many of the vine roots found in Santorini are actually quite a few centuries old! Pretty cool, eh?
This particular Vinsanto tasted like pure liquid toffee with hints of coffee and cinnamon. It pairs perfectly with really bitter dark chocolate and someone you love by your side to share it with. I normally dislike very sweet wines, and some of the other VinSantos that I tried in Santorini were a little too much for me, but this one was absolute perfection. It was so good, we couldn't resist buying a bottle of 2004 Vinsanto for 32 euros to enjoy while watching the sunset from our balcony. Our unforgettable wine tour ended on a truly sweet note.
I'm no newbie to wine tours as I grew up in Upstate New York so I've had access to the wonderful vineyards in the Finger Lakes region, but no other experience I've had could top this incredible tour in Santorini. The local guide was absurdly knowledgeable and passionate about the wines, and eager to help us understand the complexities of each, as well as what food items paired best with each wine and why. He managed to be incredibly light-hearted and unpretentious for the entire tour, which is definitely a feat for such an experienced wine expert!
The knowledge of our fellow tour-goers varied greatly – there were a couple of obvious wine experts, some people who clearly enjoyed wine and had a general knowledge, and many who knew nothing more than whether the wine tasted good or not, meaning that no one felt out of place. The variety of wines selected for our tastings was perfect, and everyone on the tour fell in love with at least a couple of wines at each vineyard.
The distinct flavor of the assyrtiko grapes, the local history and legends, the stunningly beautiful vineyards and the wonderful tour guide made this a 5-star experience, and one of my favorite memories from my time in Greece. If you kind-of like wine, love wine, or need wine, then this tour is a great fit for you.