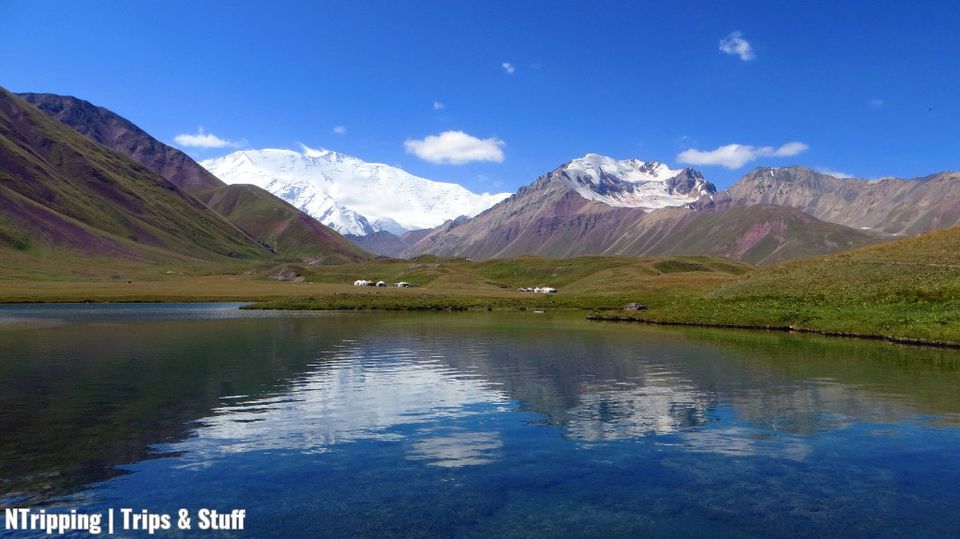 A road trip at the Roof of the World is a challenging but eye-opening experience. Driving along one of the most spectacular roads in the world - the Pamir Highway - is a trip every true adventurer must do.

Below is the best, in my humble opinion, itinerary for the Pamir Highway. It starts in the capital of Tajikistan - Dushanbe - and ends in the second largest Kyrgyz town, Osh.
In this way, you'll have a smoother ascend and you'll be able to adjust better to the high altitude.
Itinerary for a Pamir Highway Road Trip
Day 1. Arrival in Dushanbe
Day 2. Dushanbe - Kalaikhum
Day 3. Kalaikhum - Khorog
Day 4. Khorog - Ishkashem
Day 5. Ishakashem - Vrang
Day 6. Vrang- Alichur
Day 7. Alichur - Karakul
Day 8. Karakul - Sary Mogul
Day 9. Sary Mogul - Osh
Day 10. Departure from Osh
You will leave the Pamir Highway after Khorog and drive through the more spectacular Wakhan Valley. Before Alichur, you'll join the highway again.
This route skips the largest town in the High Pamirs, Murghab. It is my personal preference after spending 2 days in town. You can take the distance between Alichur and Karakul in one day even with extra stops. It makes no sense to prolong your stay at high altitudes and spend a night in Murghab.

You can still stop there for lunch, wander through the market, and continue on the Pamir Highway.
Here are a few other things to know before you set on a journey through the Pamir Mountains.
Accommodation - Hotels and Homestays
Hotels are available in Dushanbe, Kalaikhum, Khorog, Eshkashem, and Osh. The rooms are comfortable and clean and have ensuite bathrooms.
Some homestays offer simple think mattress on the floor with up to 10 other travellers sharing a room. Others have single, double, and triple occupancy rooms with twin beds.
Some have indoor bathrooms and toilets but most offer outside toilets and no shower.
Basically, the higher you get, the more rough the conditions are. Prepare for no running water nor electricity in the High Pamirs.
Food - Not the a Culinary Destination
The food in the Pamirs is bland and tasteless. There's plenty of it for little money and you'll lose appetite at high altitudes, so all is good.
Beverages: avoid alcohol at high altitudes. Drink plenty of green tea and water. These are the only widely available beverages anyway.
Weather - When is it Best to Travel
July and August are the best months to drive the Pamir Highway. It rains rarely. If it does, landslides might cause roadblocks.
At night, it gets cold. In fact, temperatures might drop below 0°C. During the day, the sun burns and the wind blows clouds of dust. Since it's dry, the dust is almost unbearable. It gets everywhere.
Packing List
Wind jacket - at high altitudes, the wind is fierce.
Enough clothes - you won't be able to wash them.
Any medicine you need and think you might need - difficult to stock on meds.
Lots of sun protection.
A hat and scarf - mostly to protect yourself from the dust.
Don't bring beauty products, fashionable clothes, or unnecessary electronics.
Happy travels and have an amazing journey on the Pamir Highway!