A tiny little train chugging through deep valleys with rolling coffee plantations all around....beautiful temples set atop the mountains where one counts his blessings to be witness to the boundless beauty of nature...lush green fields....beautiful lakes....perhaps a gem that sparkles when you least expect it...that's what the Nilgiris hold.
The first time I went for a friend's wedding was in Coonoor. I started with a 6 AM flight from Delhi to Coimbatore. By the time I had reached Chennai, where the flight had a 30 min stopover, I was already half asleep. But I did get to have an interesting conversation with the guy sitting next to me about travel(my travel fever was at its peak and I had just completed trips to Lansdowne and Jaipur in the previous 3 weeks).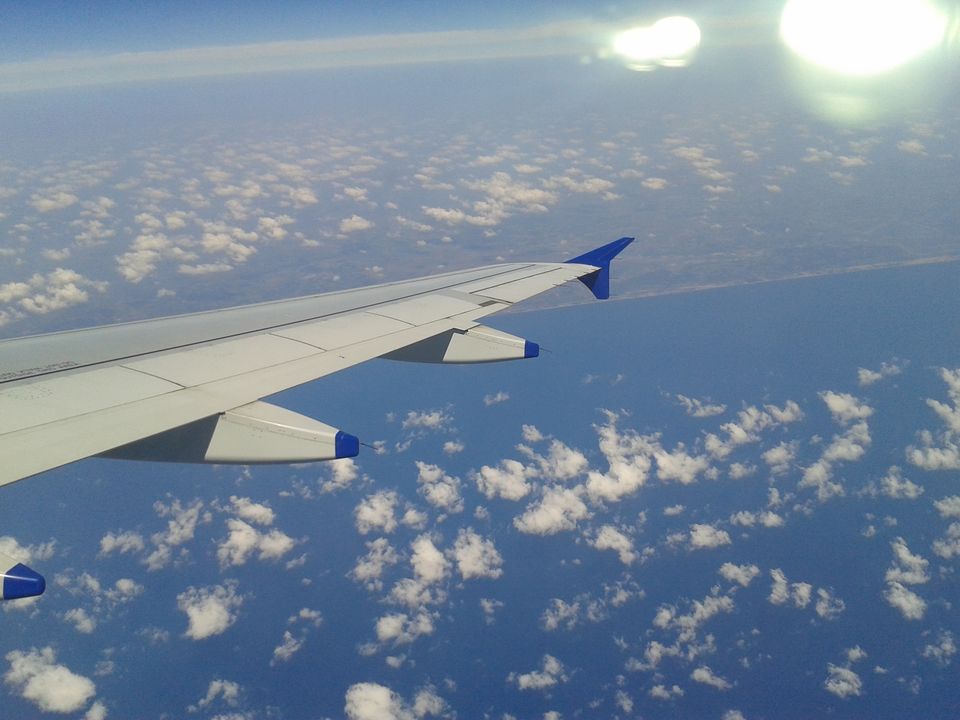 Finally I managed to reach Coimbatore airport after a gruelling 4.5 hour journey and jumped into the car she'd sent. And then began the traffic jam in Mettupalayam. For nearly an hour we were stuck in that tiny town, which is the last rail head for going to Ooty or Coonoor. But once we had left the traffic behind, and started ascending the hills all my tiredness was forgotten. The views that greet you after every hairpin bend are breathtaking....and after about 3 hours we were finally at our destination.
We were staying at the Tiger Hill Cottage Homestay in Coonoor, which is a little away from the bustling main town. Its really peaceful and the balconies overlooking the tea plantations offer lovely views especially at the time of sunrise and sunset. We found the food pretty good as well.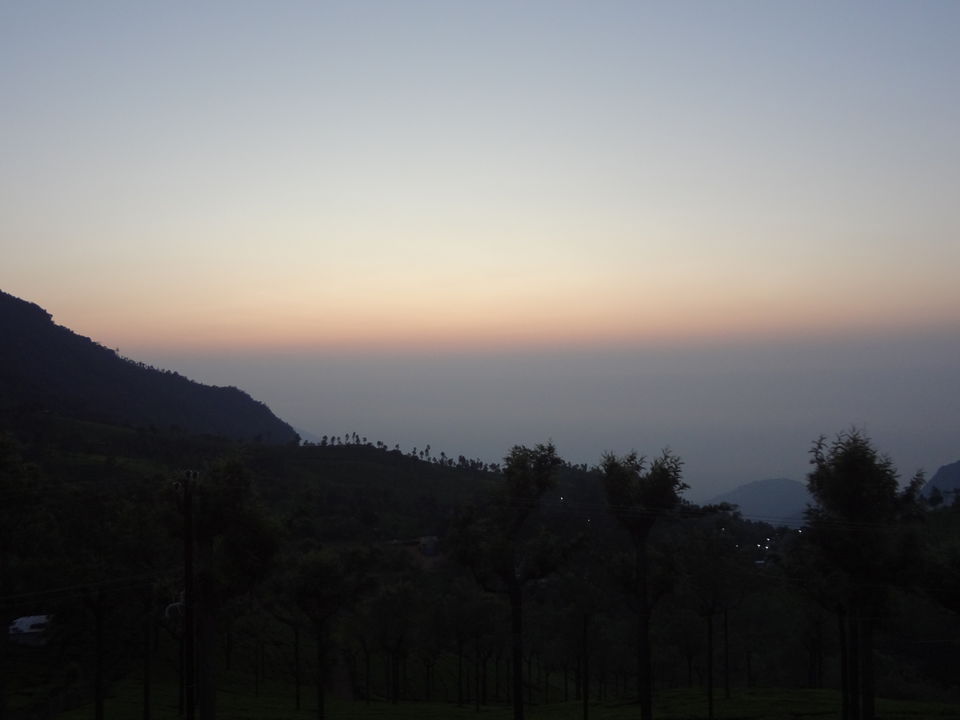 The first day was spent resting. In the evening was the small mehendi and sangeet gathering which was basically a chance for all the friends to just let their hair loose, put some mehendi and enjoy! Of course, the next day was the big day and we were supposed to be at the venue by 7 AM.
We did manage to reach by 8 and found ourselves at a beautiful temple with an even more beautiful view. Later we got to know that it was private property which had been specially booked for the wedding.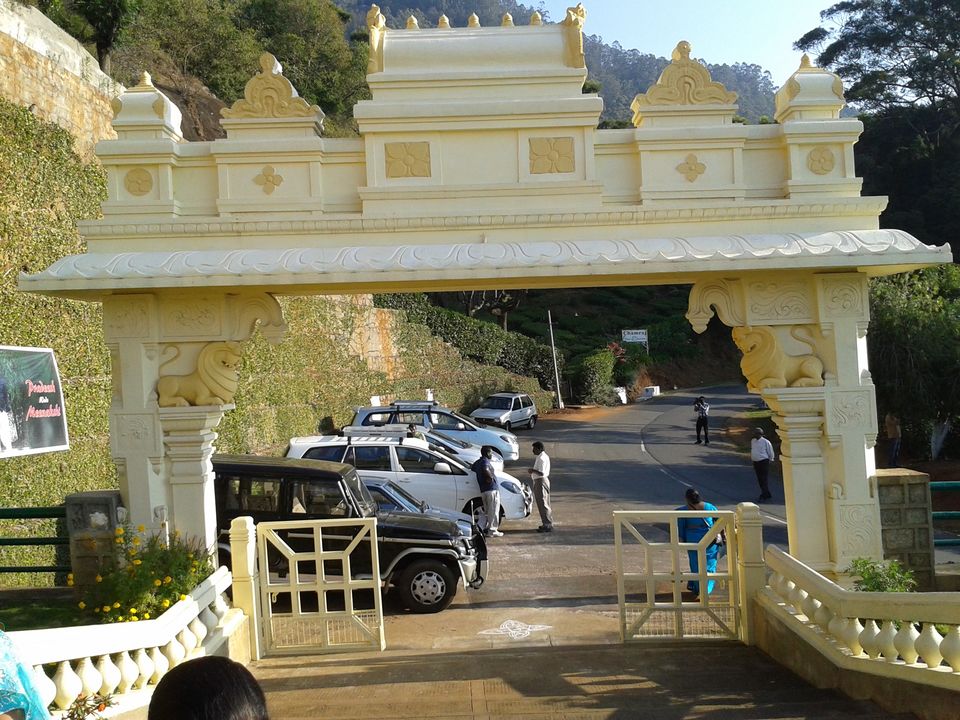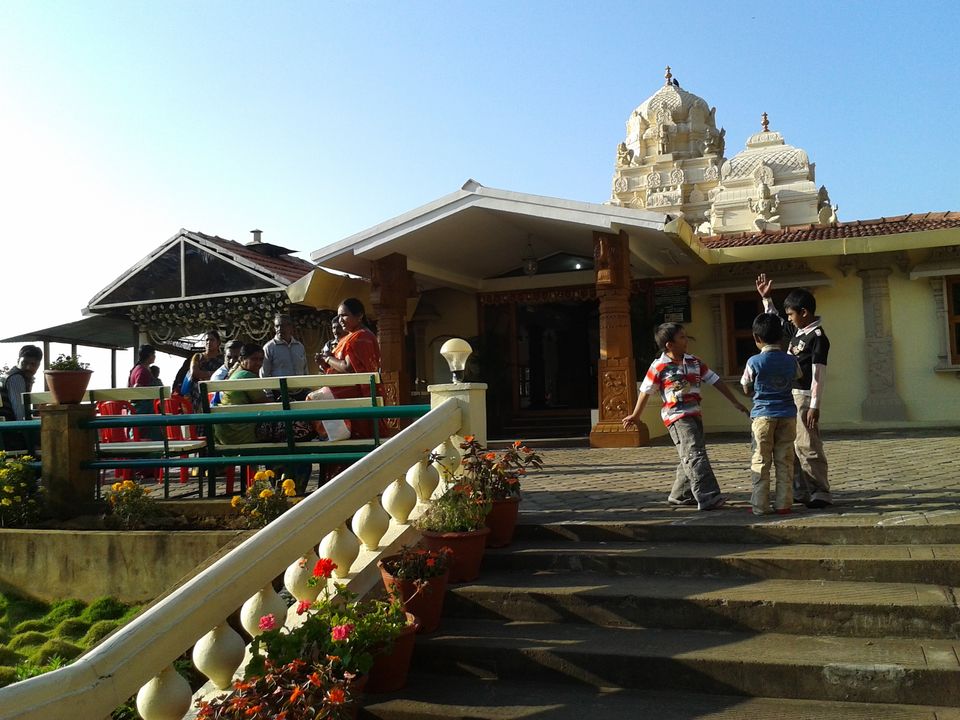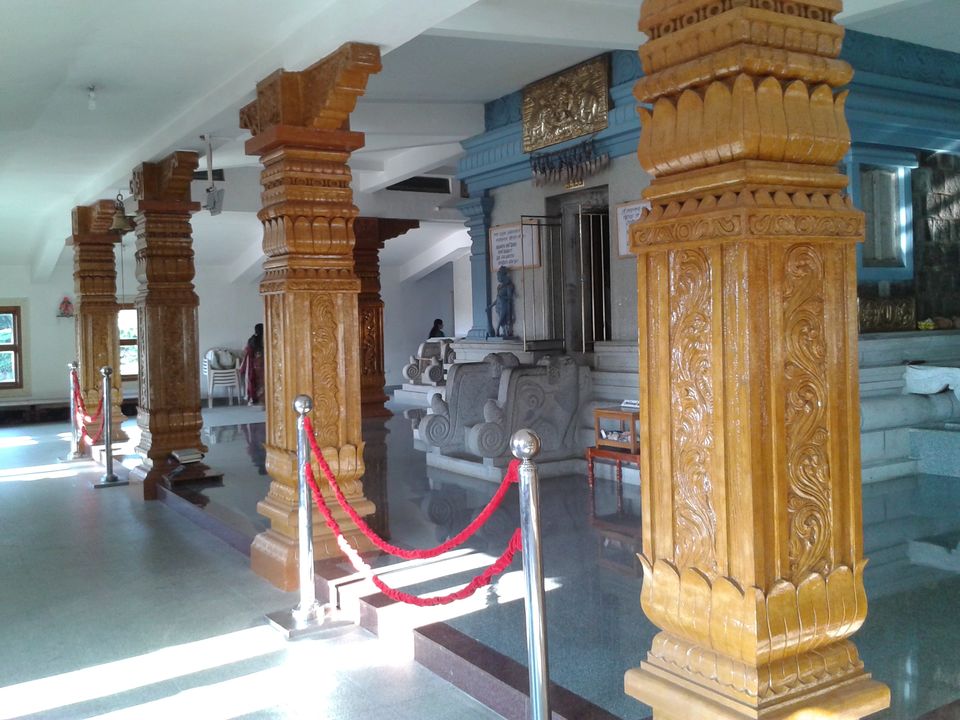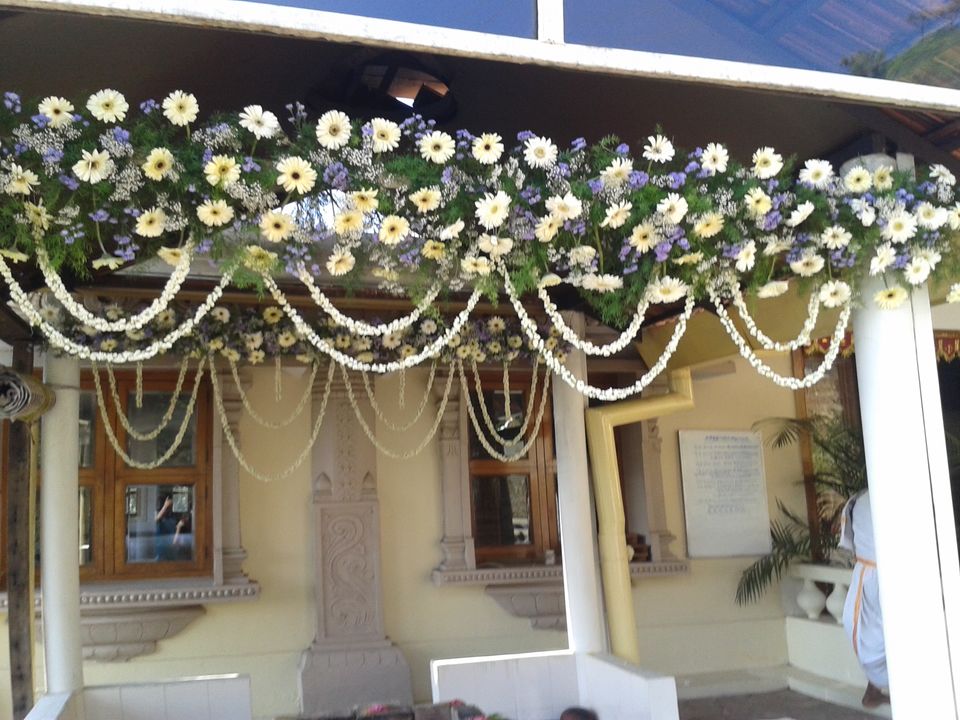 Once the marriage ceremony was over, we moved to a nearby spot to have our packed breakfast. There was a temple surrounded by one of the greenest fields I've seen.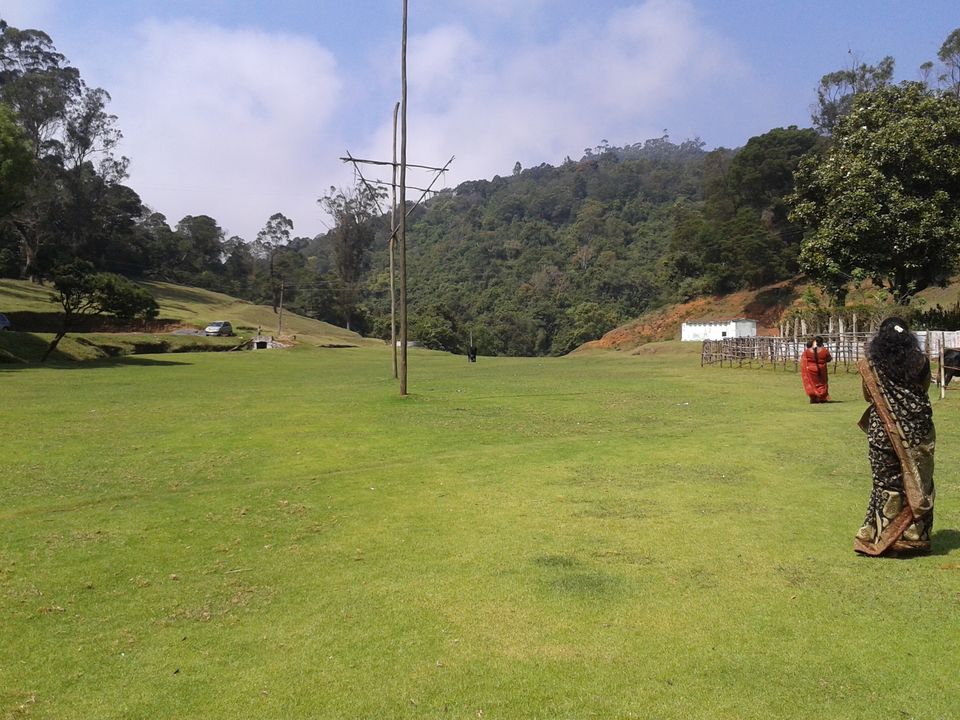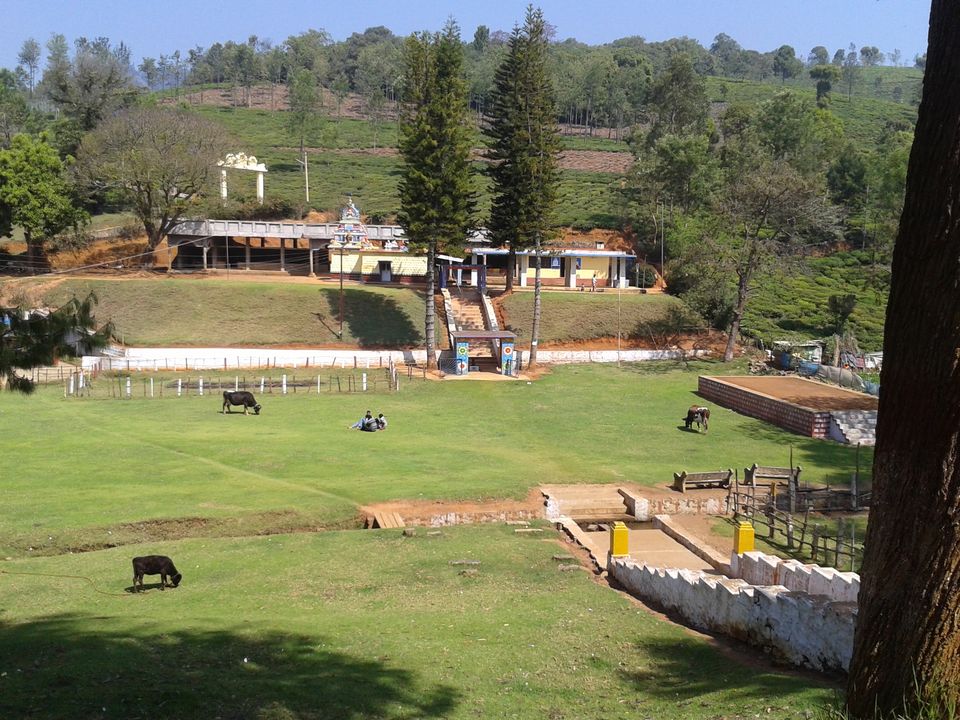 I did try to understand the legend of the temple but more than that I was enamored by the beauty of the surroundings. Unfortunately our food attracted the cows as well and we couldn't sit here for long.
Next we went to another place with an abandoned Rail Track and majestic views once again.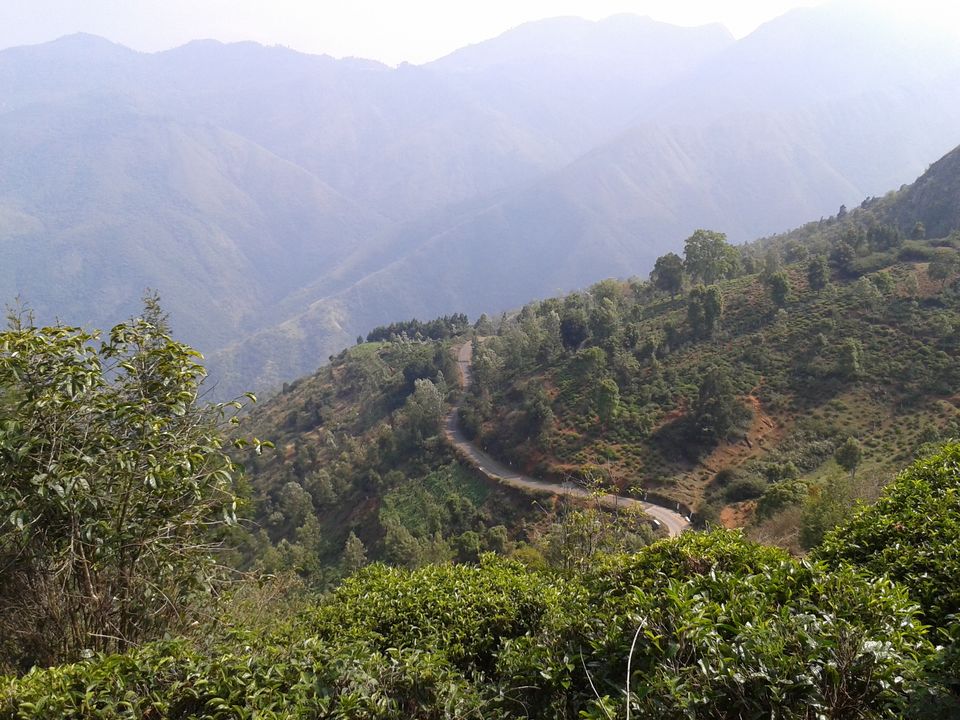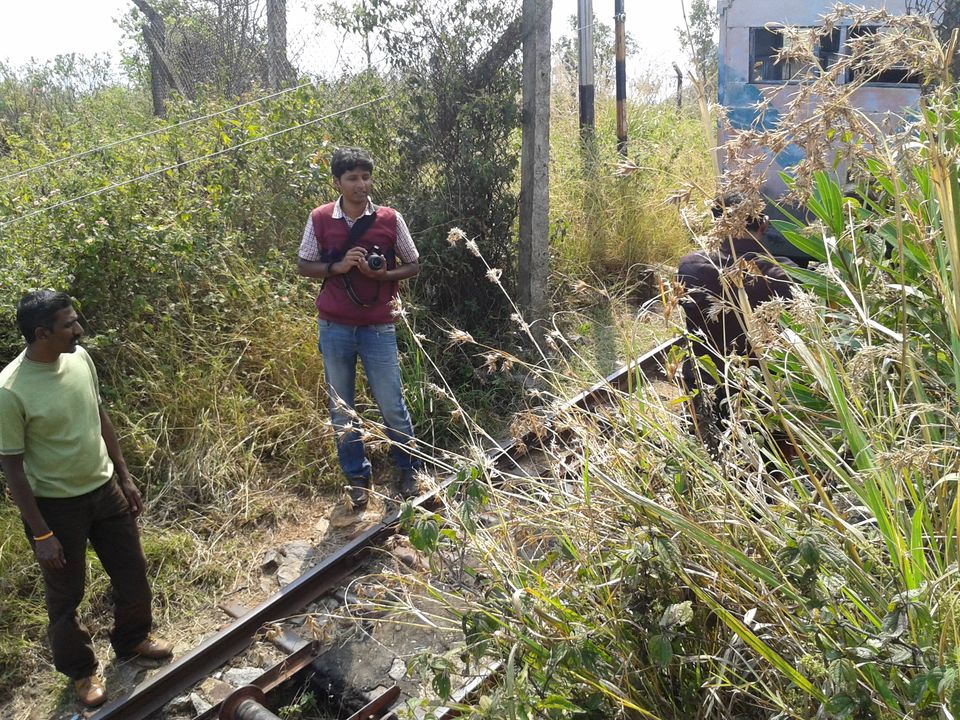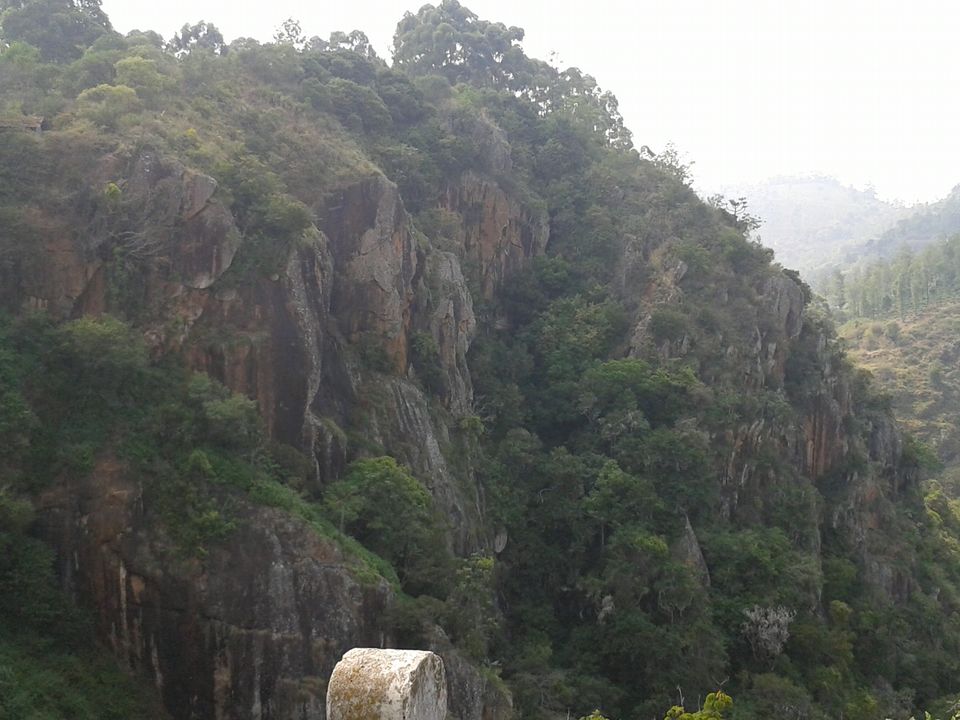 Our final stop was for lunch at the Annamalai Murugan Temple(this is the only name I know out of the places we visited). Again a temple with a view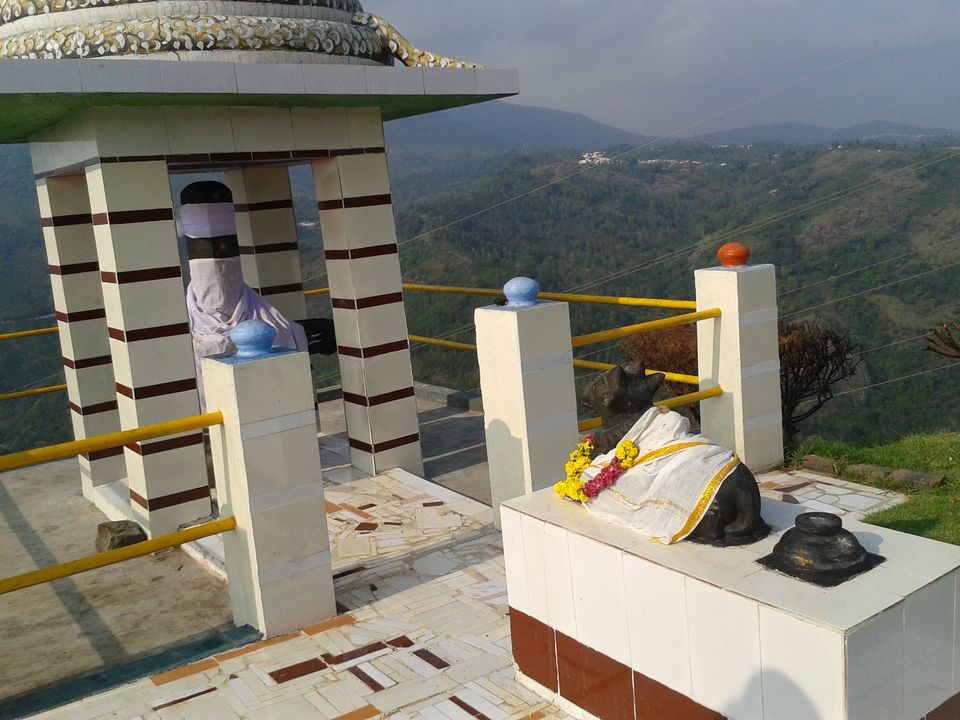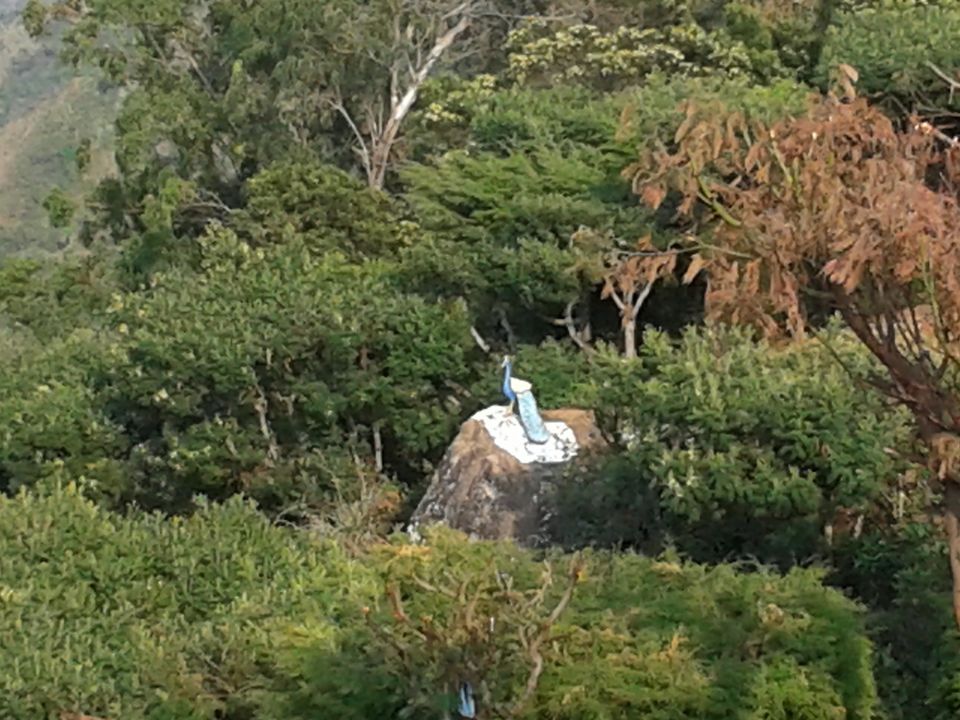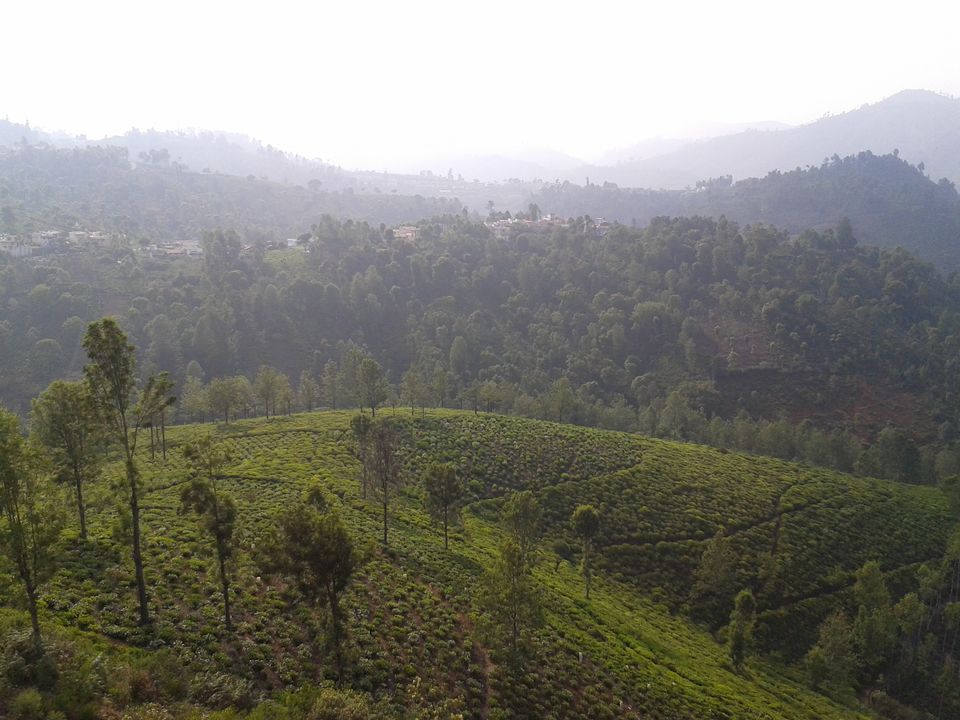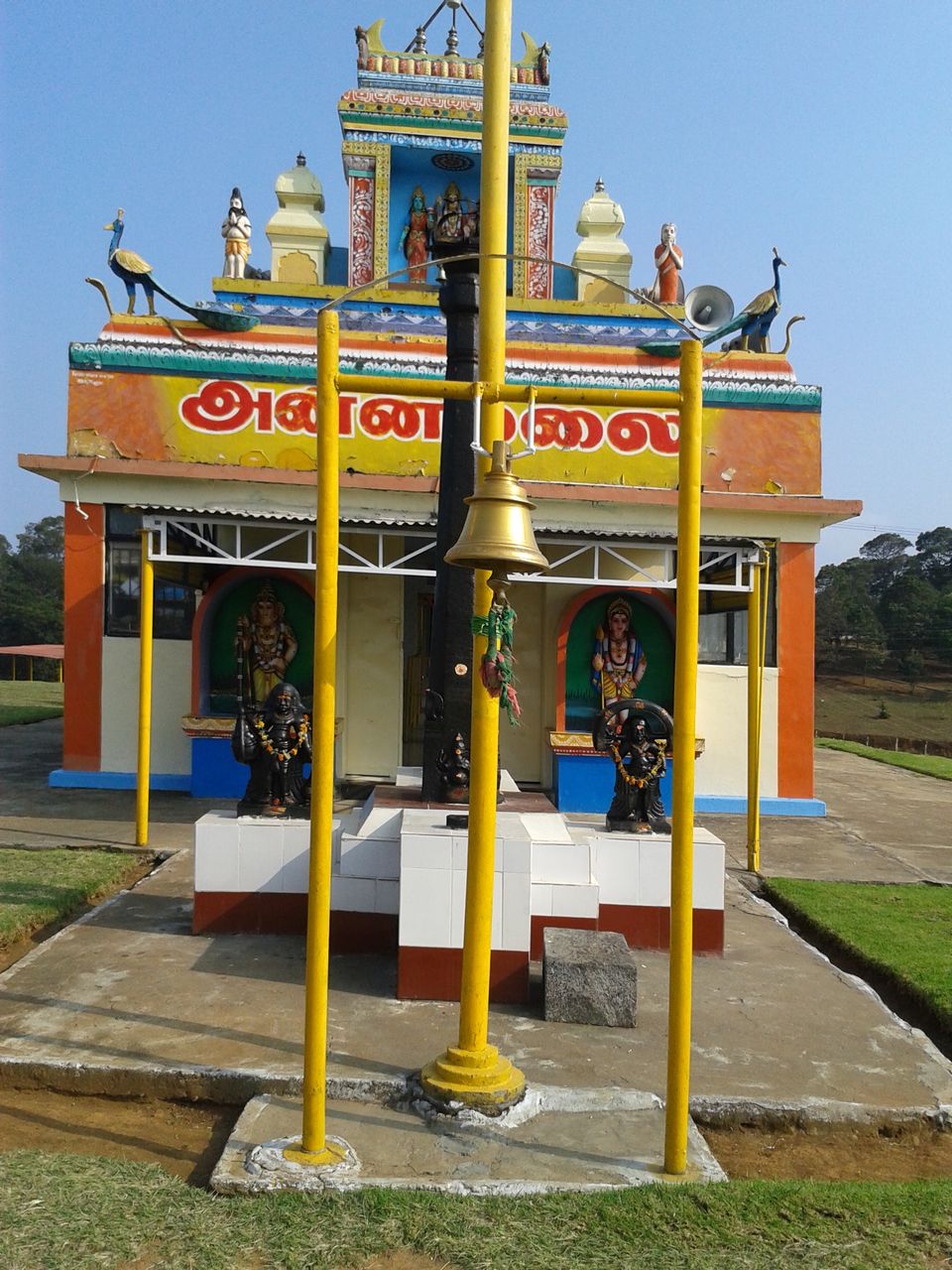 After having lunch and a photoshoot, we were all throughly exhausted and trudged back to a sound sleep and hearty dinner, but not before we had bought some Nilgiri Teas for our families back home.
The next evening was the reception and we planned a half day tour to visit Coonoor's touristy neighbour Ooty, which I will describe in Part 2 of the trip.