I have been travelling across the world for last couple of years. this time i thought to go to Wellington. the one thing that really excited me about travelling to new zealand is the experience of winter when the rest of the world experience summer. friends if you are travelling to new Zealand specially to Wellington, please carry as many jackets and warm clothes with you specially from the month may to september. cost of living : home stay( accomodation+ food) 1 month (780 newzealand dollar), travel by bus( minimum 5 NZ dollars)
i flew from new Delhi, india via Guanzhou to Wellington. the good thing about travelling to southern hemisphere from northern hemisphere is you get to see the bright side of sun at the point when you are crossing the equator. it takes you more than 1 day to travel to Wellington, the most important thing is make sure you don't carry any seeds, any foreign food items, grasses etc. new Zealand government is very strict about it. they charge huge if you are caught.

day 1 in Wellington: i was excited to get down from the flight and enjoy the view of ocean. so, the time when i landed Wellington, i went to the Wellington harbour where you can enjoy the view of ocean. you get to see seagulls, few boats and ships all around. the city is lively, even at 11.30 in the Monday morning i can see people playing guitar in a corner of a street. if you are there in the harbour, don't forget to breathe fully and spend some time in the nearby cafes. Remember, to take buses when you travel across Wellington. it's cheap and available any time. I was so relaxed on the same day i came back to my home which was near to Wellington zoo. the point to be noted here is if you are travelling alone to Wellington, please consider a home stay as your option rather than looking for flats, i preferred to stay with a home stay. you can get cheap accommodations in new town, near the Wellington zoo etc. i got a warm welcome from my homestay, she is really sweet and has got a beautiful house where you can get the view of entire city. i will post the picture in the blog. houses here are mainly made up of of wood and are earthquake protected. i am specially fond of wooden houses, terrains. so, i love that house. i relaxed the entire day playing rihanna songs, having green tea in the terrace.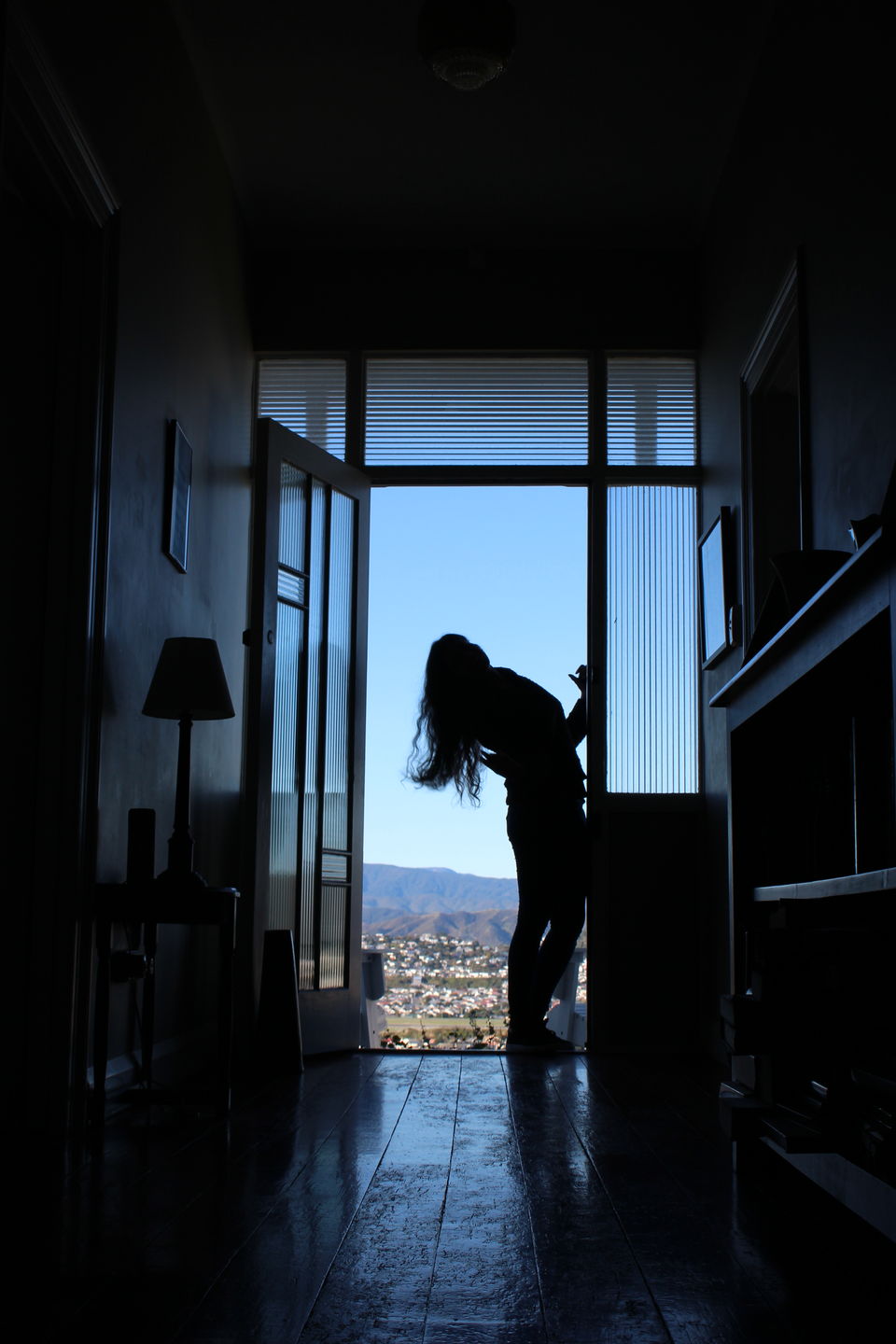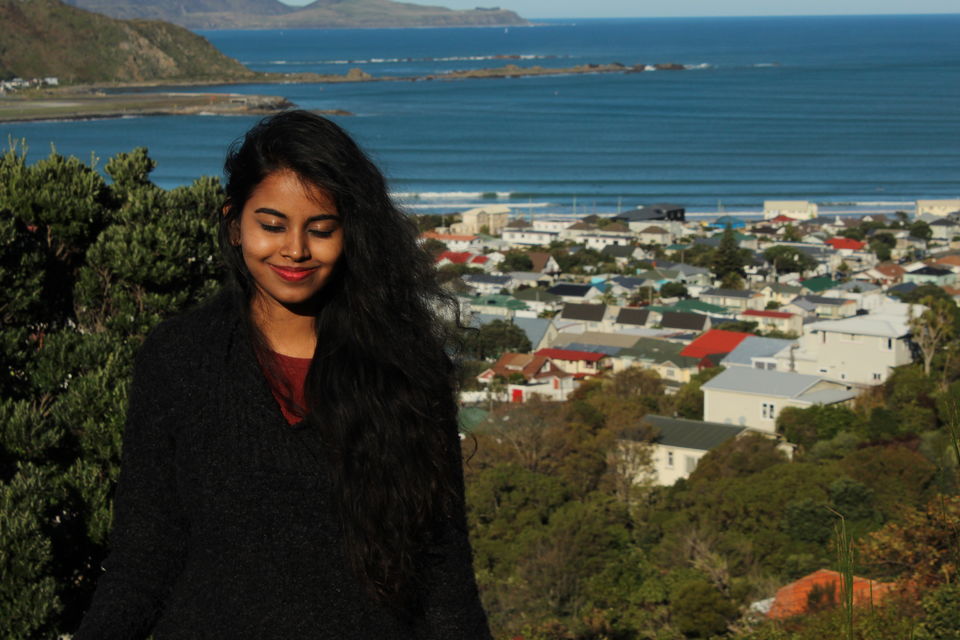 day 2: you might have to walk a lot if you are staying in wellington. the city comprises of plains, hills as wells as steep streets. you are lucky if you want to lose some weight, :) The second day i went to a museum and art gallery in wellington. you get to experience the entire culture in just 3 to 4 hours. i specially love to know the origins of the country. Te papa museum is one of the beautiful and attractive museum i have ever been to. it's not like the museums where you get bored and lose interest, here you would feel like you are in a science park where by pressing every button you get to have a clear knowledge about a topic in a fancy manner. I specially got to know more about Maori culture, geographical attributes of the country, new zealand at the time of world war 1 and 2 etc. once you come out of the museum, you can go to city gallery wellington where you would love the art , serenity and the positive vibes coming from each frame, it's amazing. each picture depicted some story which you can twist and bend it in your own way and grasp accordingly. I am fond of colours and festivals, being born and brought up in india( the land of festivals) i always love looking at portraits which depicts colours and has a story related to it.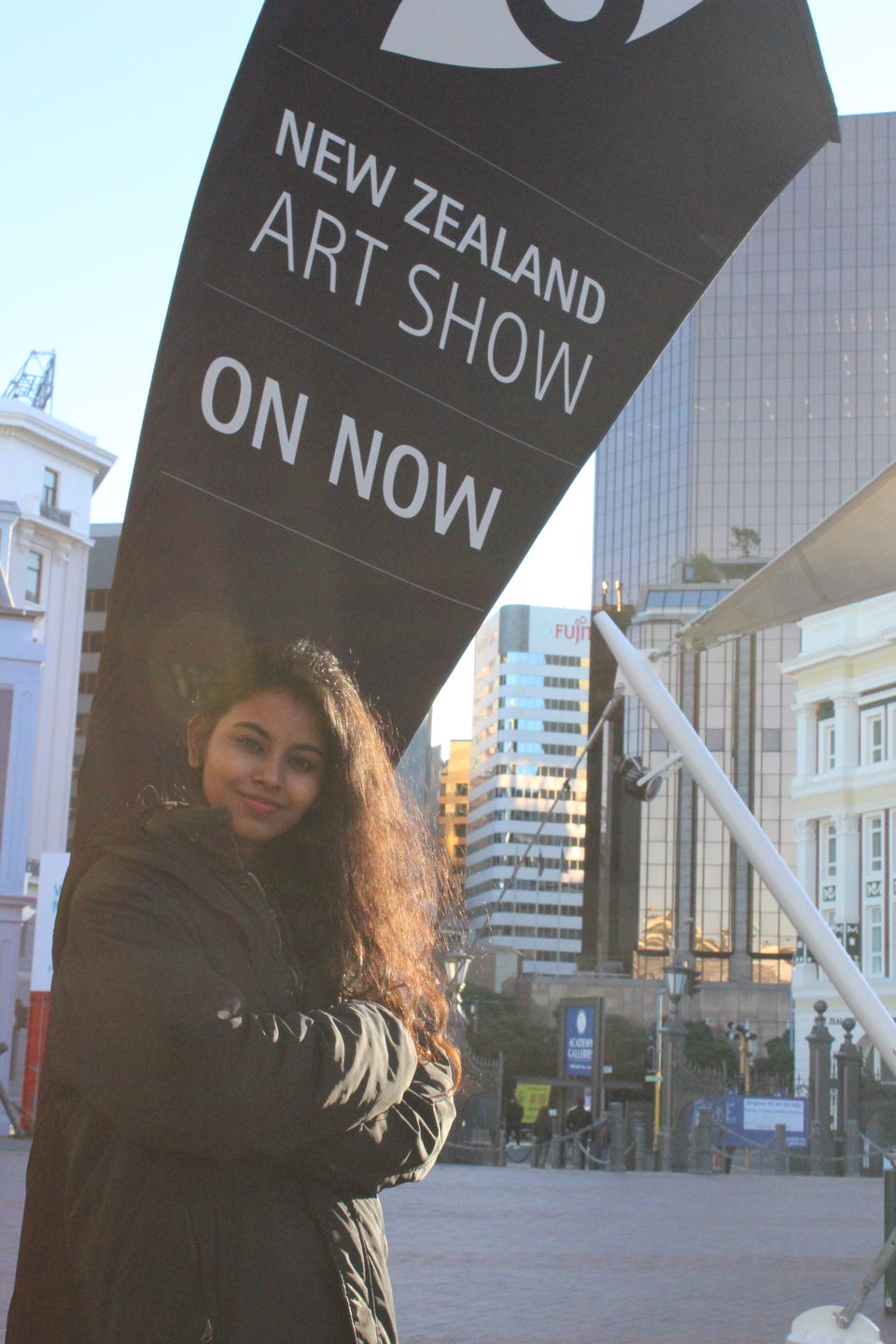 day 3: this day is a food day for me, fish and chips is one of the most desired food item in new zealand. so if you are travelling to wellington don't forget to try fish and chips. you can try in new town or cuba street. cuba street is very very lively, here you have thousands of restaurants varied of different culture, unique authentic food styles as well as you get to have good ICE CREAMS which i am very fond of. i will name few of the restaurants which i would love to go again if get a chance, AROY thai express, great indian restaurant, the oak satay noodle house. in new town there is a mexican restaurant viva mexico where you get variety of mexican food, i specially loved quesadilla here. you can get fish and chips here in new town. if you are here in Wellington try meat pies, pavlova it's yummy. i am sure after going to these n number of restaurants you might want to hit a club, mainly if you are on weekends, wellington is known for it's night life. guys, Friday, Saturday and Sunday would make you feel like christmas days. thousands of people on streets lining up for clubs. clubs here have very good dance floors and if you are a people loving person you would love hanging out and end up making new friends. i would recommend you to choose a roof top bar.The Aorist Rooftop Bar is a good place to hangout. the one thing i forgot to mention about cuba streets is bucket fountain. you get to see this in the end of the street.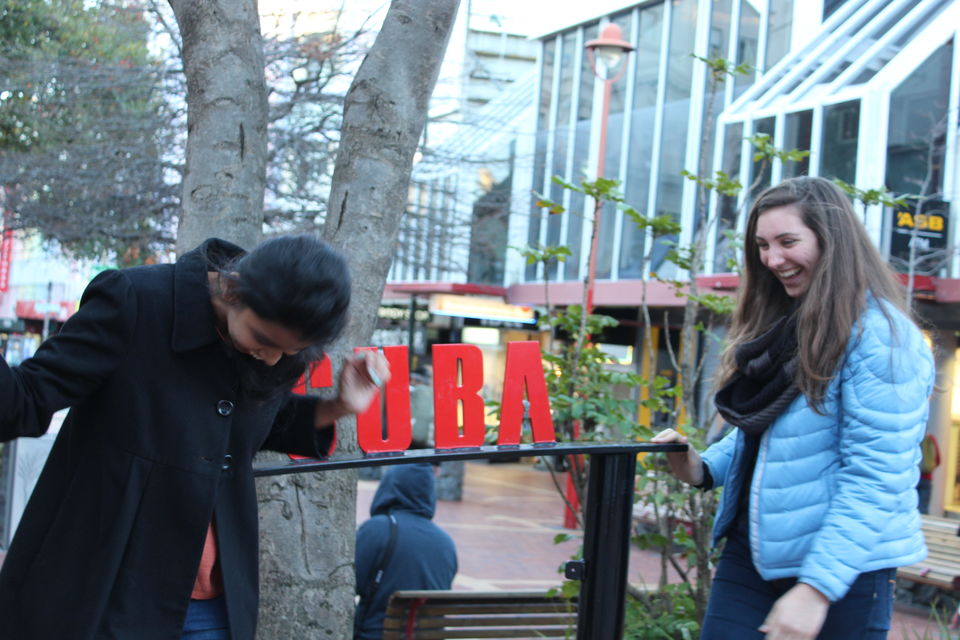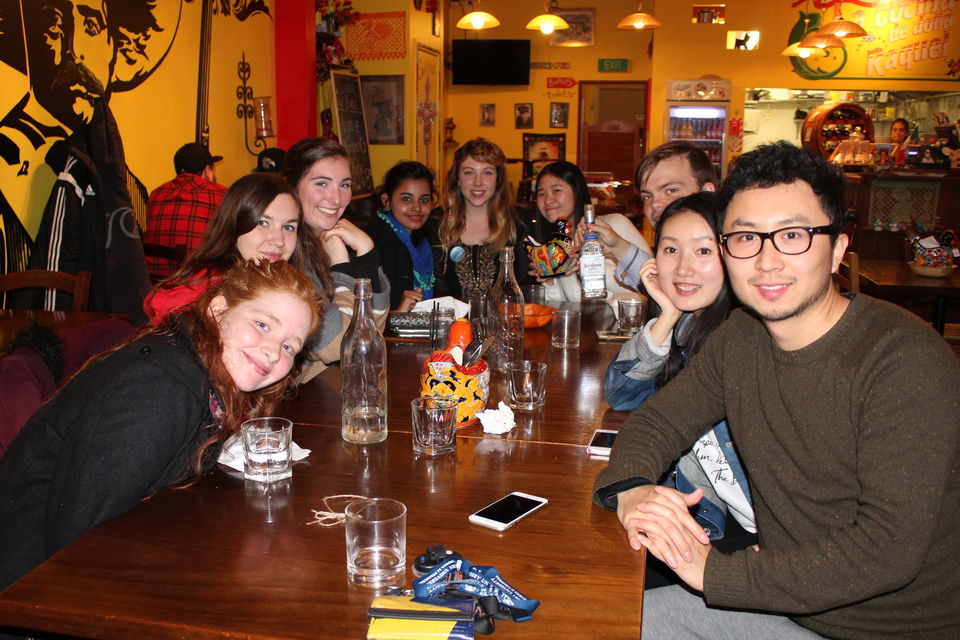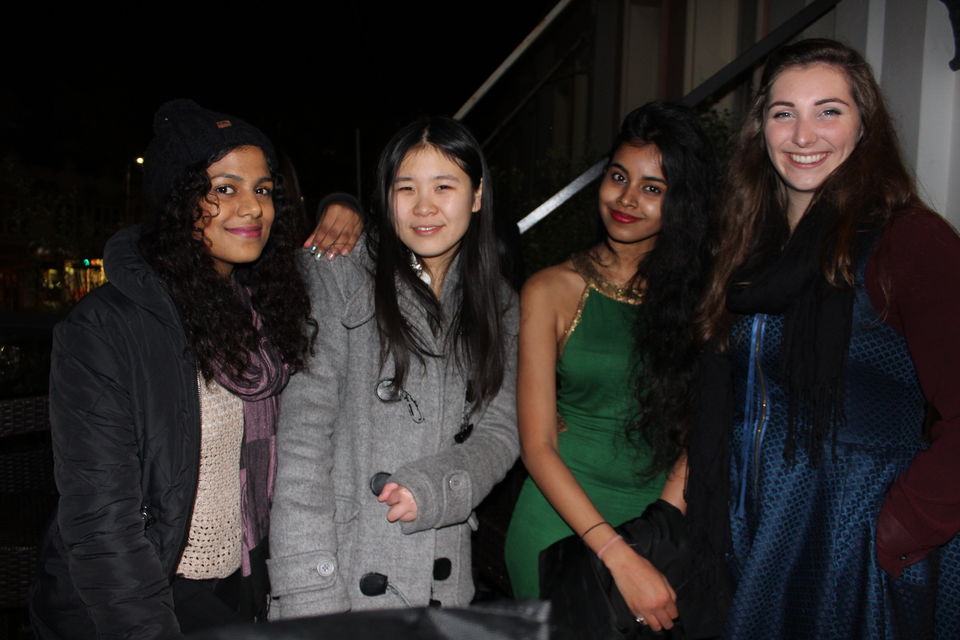 day 4 : i got to see seals. i am from India, i never ever got to see seals in India. to be honest i thought they stayed under water. to my surprise, thanks to my friends who took to me to see seals in Wellington. there is a place called red rocks where you can go really close to seals, they stink but they are the beautiful creatures in the world. i took so many pictures with them. i will post few in the end of the blog. there is one thing to note if you are going to red rocks you have to walk a lot to get to see the seals and one thing more don't touch them, they might bite you. you can also see small ponds which are surrounded by coral rocks. the water is blue and transparent but it's too cold , you might end up catching cold. but it's worth it.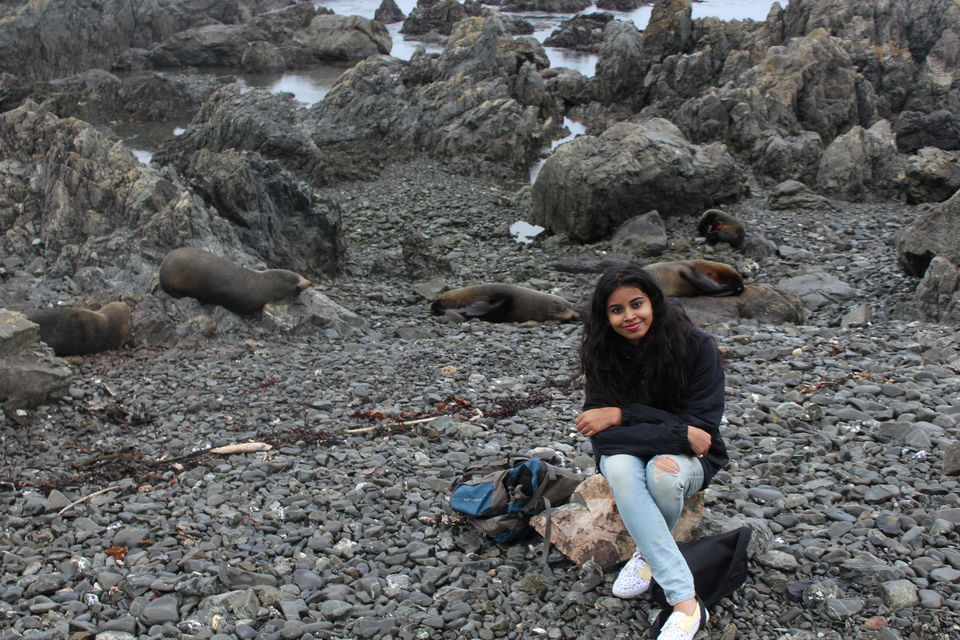 day 10: i was resting in these period of time and ended up doing some photography, hanging out with friends, going to clubs. on the 10th day i went to zealandia.It is formerly known as the Karori Wildlife Sanctuary,is a protected natural area in Wellington, New Zealand, where the biodiversity of 225 ha (just under a square mile) of forest is being restored. The sanctuary was previously part of the water catchment area for Wellington, between Wrights Hill (bordering Karori) and the Brooklyn wind turbine on Polhill. here you get to see different birds, reptiles, insects. it's a beautiful place to discover variety of species of respective groups. the most important thing is you get to see KIWI. these are tiny little birds and you can see them at night. moreover if you are a student carry your student id proof, you get discount in purchasing the tickets to zealandia.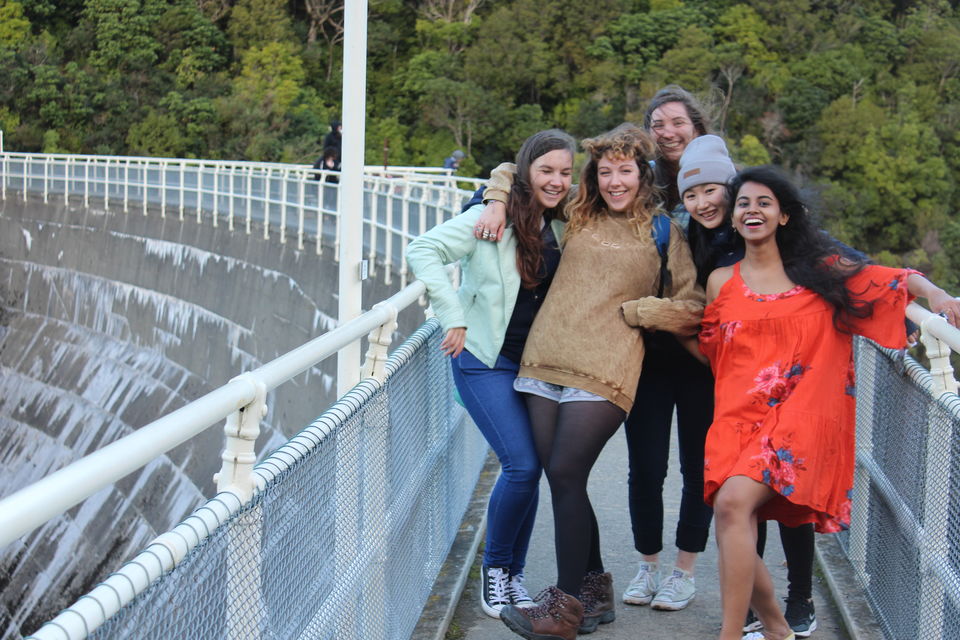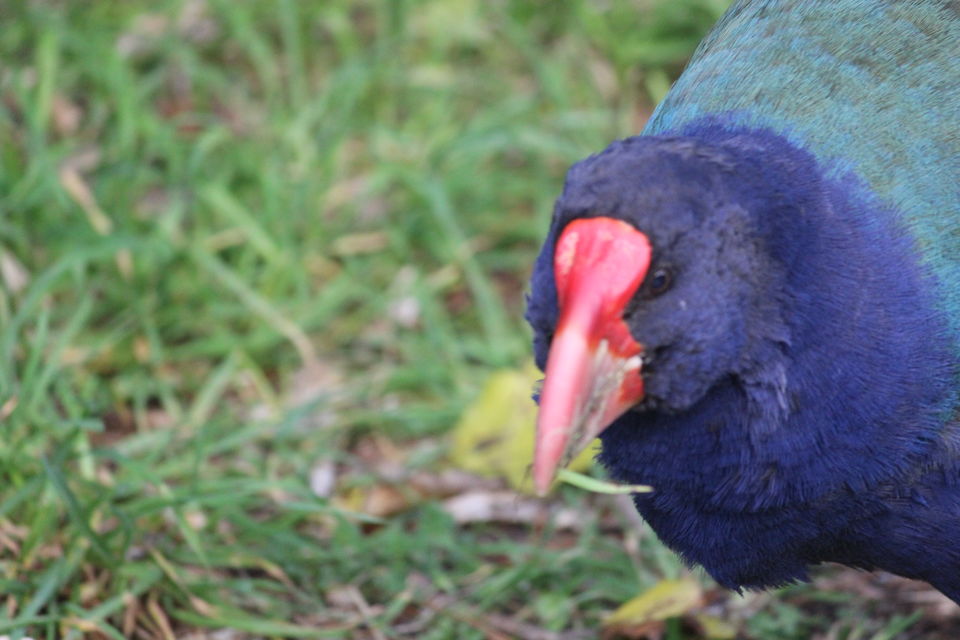 day 11: wellington sign similar to that of hollywood. you get to see the sign and the name board of the city while you are travelling to wellington. it;s a beautiful sign board where you can stand and take pictures. i will share few of my pictures.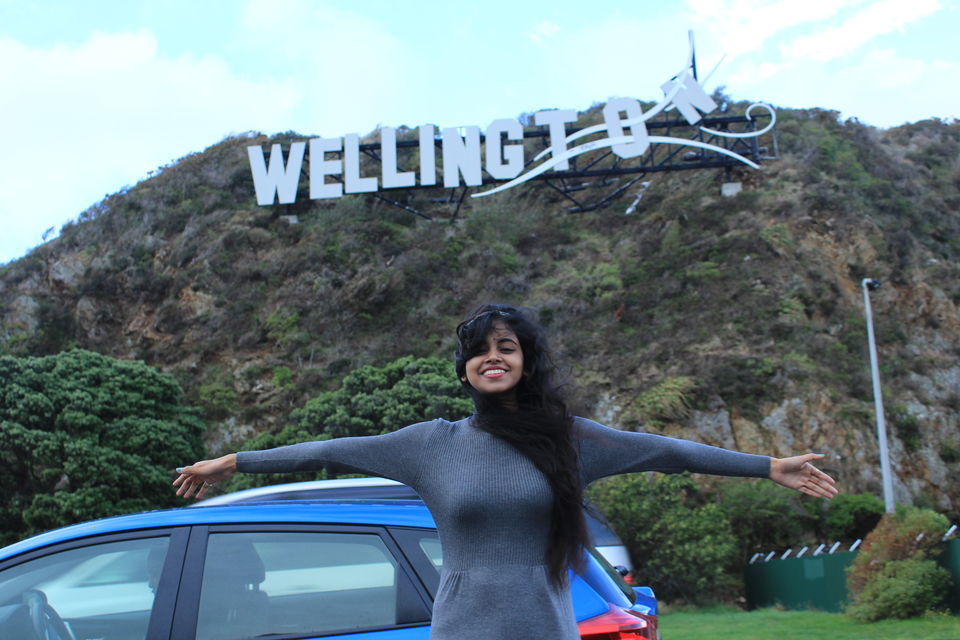 day 12: wellington zoo : i was staying near wellington zoo, you can say 50 steps walk from my home. so, i kept it as a last priority and finally got a chance to go there. you guys wont believe, i can hear the roars of lions and tigers in the middle of the night. the good thing about the zoo is it's cheap, you get a chance to touch animals, not wild animals of course. if you are not from Australis you would love this place, i got to see kangaroo for the first time, ostrich for the very first time and moreover floppy and cute ships. i have never seen animals so close to me in any kind of zoos in India . so, you get to experience that.
rest of the days i travelled to south new zeland. i segregated all the cities into different blogs, so you guys have a clear idea about the cities, cost of living, food and other expenses. i hope this was helpful, if you guys need more information post it as a comment or email me : ipsita.biti@gmail.com
facebook: ipsita priyadarsini ( ipsita biti)
i hope you guys experience to the fullest during your stay in wellington. live each moment like never before.
Frequent Searches Leading To This Page:-
New Zealand Tour Packages From India Price, Best New Zealand Tour Package, New Zealand Cheap Holiday Packages, New Zealand South Island Holiday Packages, Top New Zealand Tour Packages With Price, Best New Zealand Itinerary, New Zealand Vacation Packages