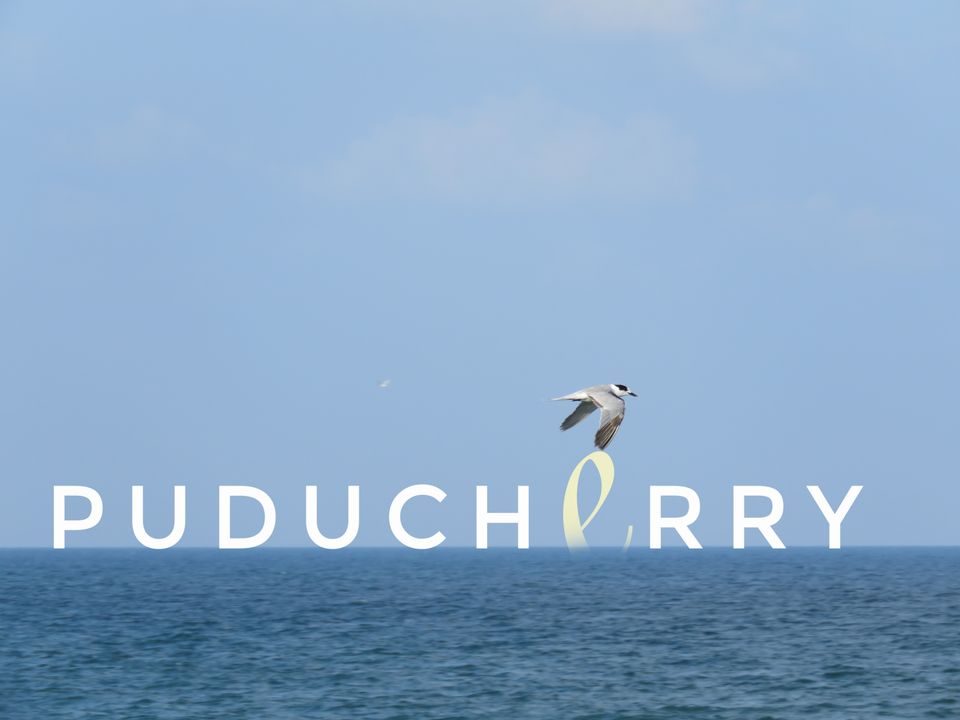 Everyone was busy watching the news of Covid-19 🦠 outbreaks, I was planning to attend marriage 🤴👸of my friend (Raju) at Chennai. I asked to others (Prithvi, Mandar, Prasad) "Jayenge ke nahi!!!" and sab bol rahe "Jana to padega hi". All were excited coz It's Raju's marriage. Raju- The Comedy king. At that time, Covid-19 outbreaks only in China and Italy. We(thought) were safe in India.
This was the first flight journey of my wife and lil one. However, my wifey👸 was still confused and not ready to come due to this virus outbreaks. Hence I had planned for group discussion at Rupesh Misal @Somatane phata to resolve this confusion and finally came with positive outcomes. Moreover, we decided to take as much precaution as possible, took Senitizer and masks for that.
We finally ready to boom for Chennai and from there we had planned for Puducherry 🌊 & hopefully for Mahabalipuram.
It was 5am flight from Pune (it's too early🥴). From Pune we were total 5 ( sry 6, my little boy was also there). Around 7am I looked from window and the view infront of me, won't forget in my life. What a view it was!!! Dur dur tak Samandar ka pani and a beautiful beach. Flight Landed chennai @7.15 am with lots of noise in my stomach. Hunger keeps reminding me "Bhai, aab kuch khale pehle..". However, nothing was available for satisfying my hunger. Thus, we planned to have breakfast on the way to Avadi. We hired a taxi but we were 5 pax, requested the taxi owner to adjust and he was ready. (Paid some extra bucks).
After half an hour, we were in the famous restaurant A2B. We were so hungry thus ordered Dosai, idli, vada - 8-9 plates. After spending 30 mins for breakfast, we were ready to move Groom's location which was 1 hr far from chennai airport, AVADI.
AVADI, I know it for, Indian army Battle tank and other army equipment manufacturing hub. Mr. Raju, the groom, had arranged a hotel for our stay. He was more interested in our comfort rather thn his marriage. He called us every 10 mins to ask for anything needed/required. After a long taxi drive on the legs of Prithvi(My Asanaa during the taxi journey), finally we reached our location of stay for a day.
It was too humid. We all were here for the first time in Chennai and near by area. So, "Pareshani" ho rahi thi. Hopefully, AC was there. Some of us stayed at hotel, THODA ARAM KAR LIYA JAYE and some went to roam near by the place - GHUMNE KE KIDE.  Afternoon we had genuine tamil lunch. Rice, Sambhar, Rassam, Papad. It was tasty 😋 meal. After having the lunch, SONA TO JARURI HE.
In the evening, there was a reception. So, after quick refreshment we were reached to reception hall which was near by the hotel. First time we had attended traditional Tamil reception. Raju was flying on and above the  ☁️. Afterall he was going to engage with his dream girl. By the way, The food was so tasty and delicious and served on traditional banana leaf.😋
Bahot time ke baad, dosto ke sath aisa quality time spent kiya. 😊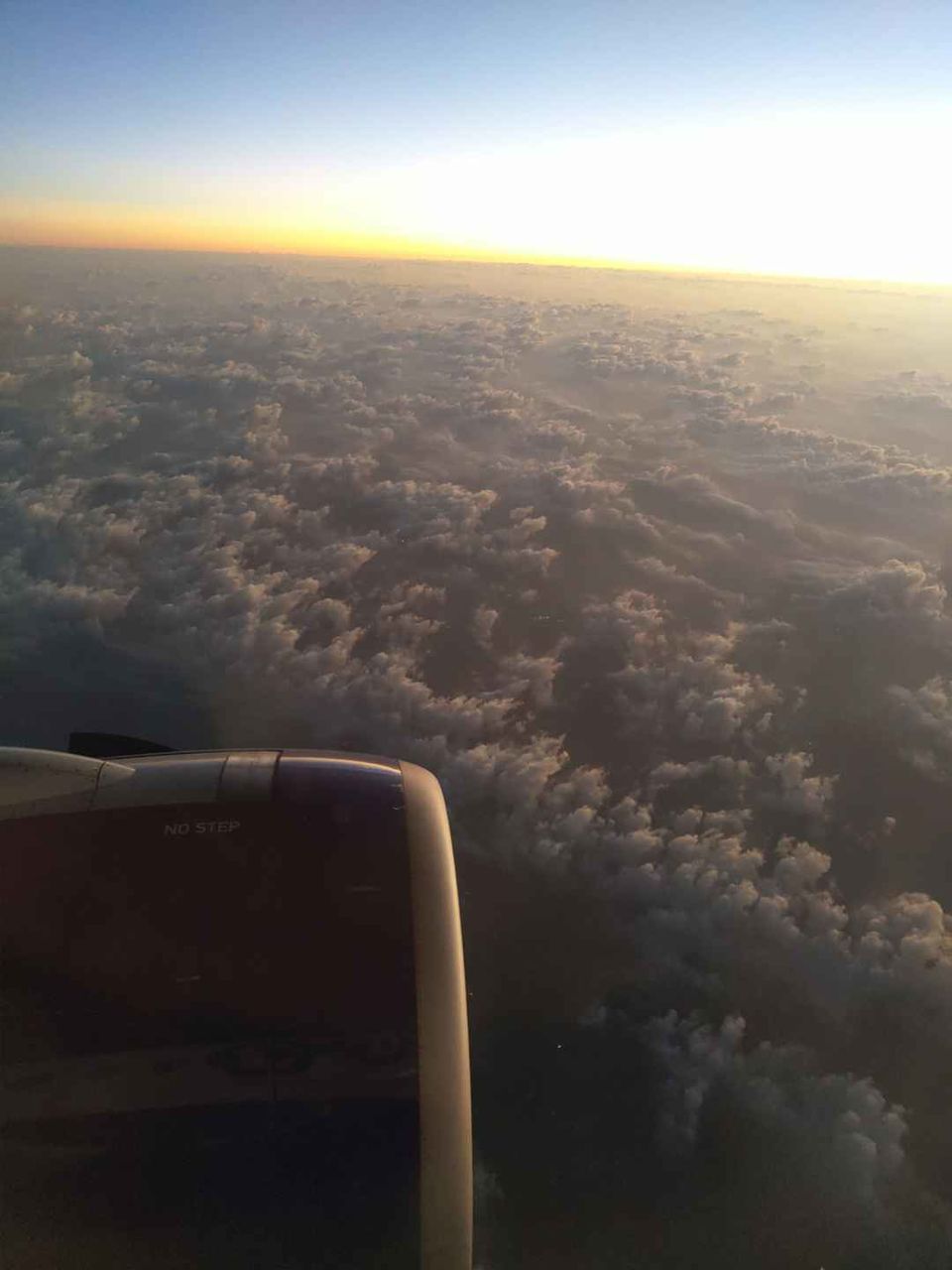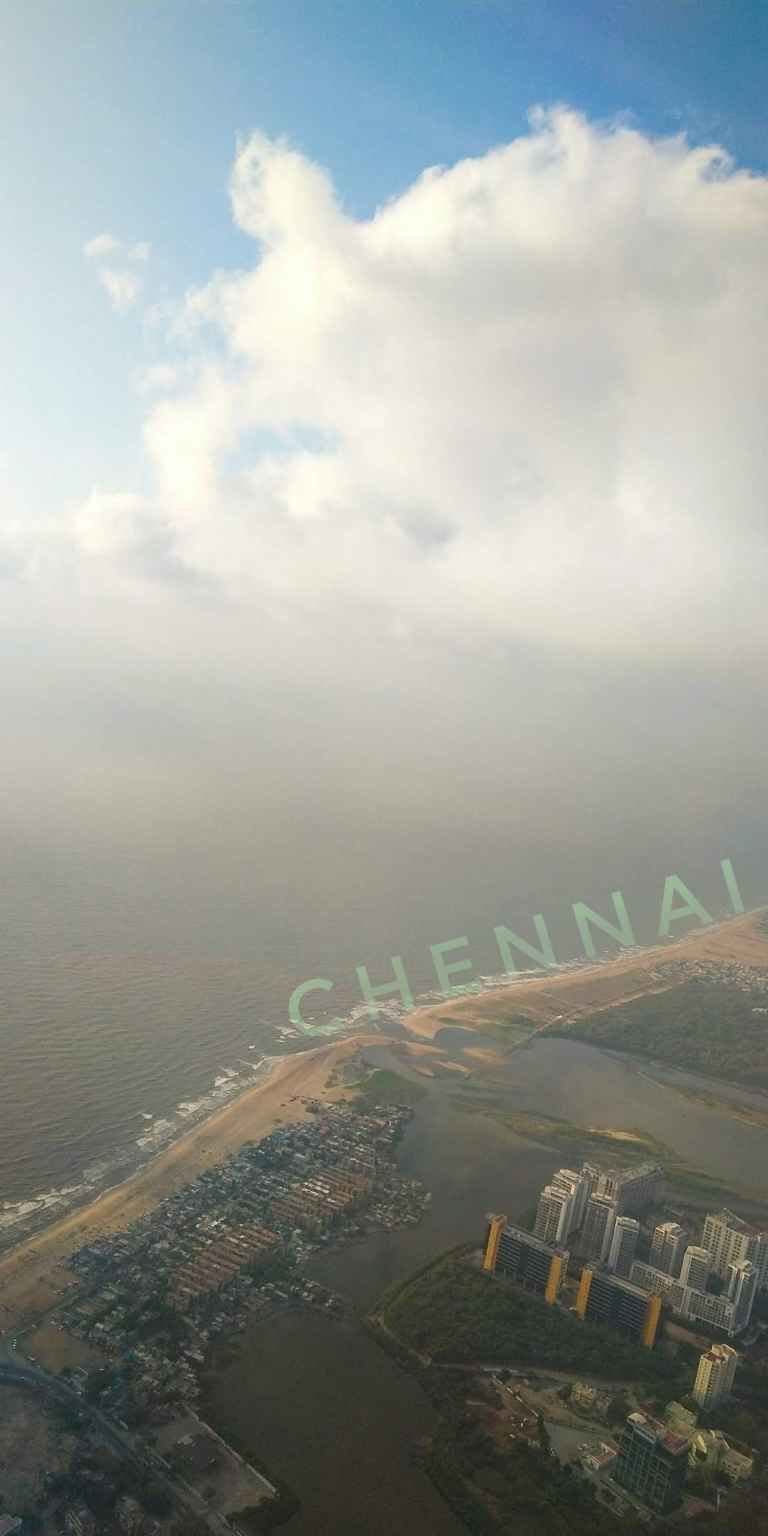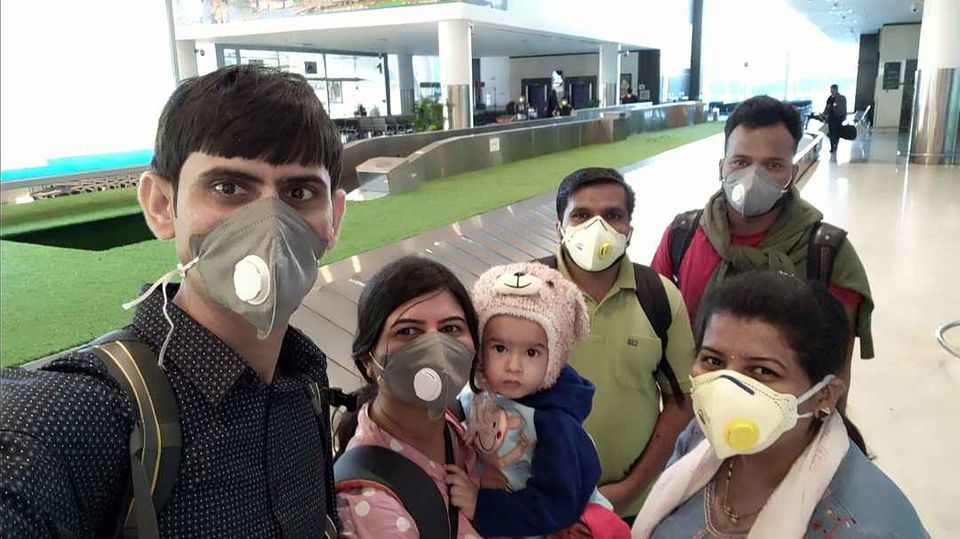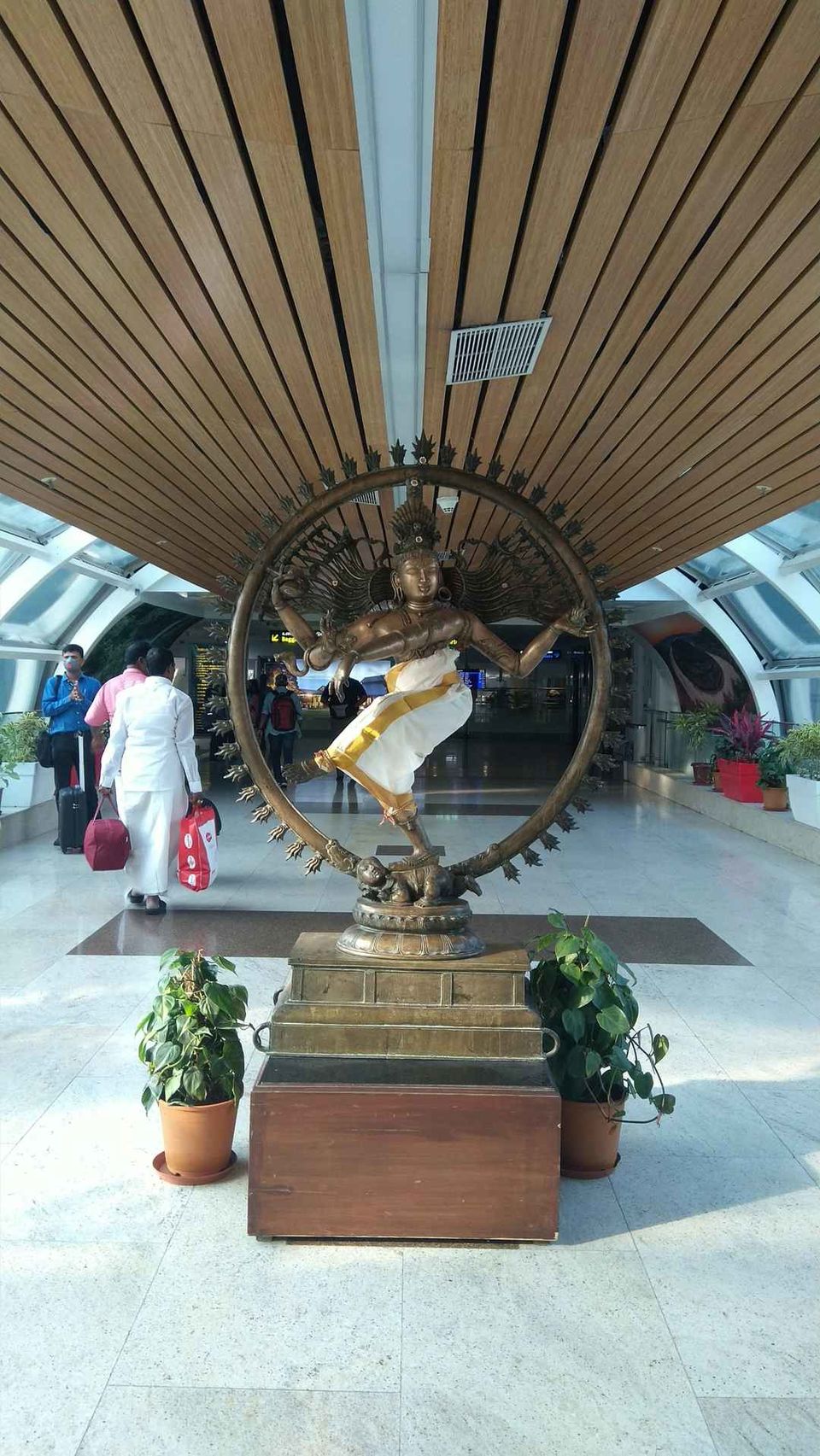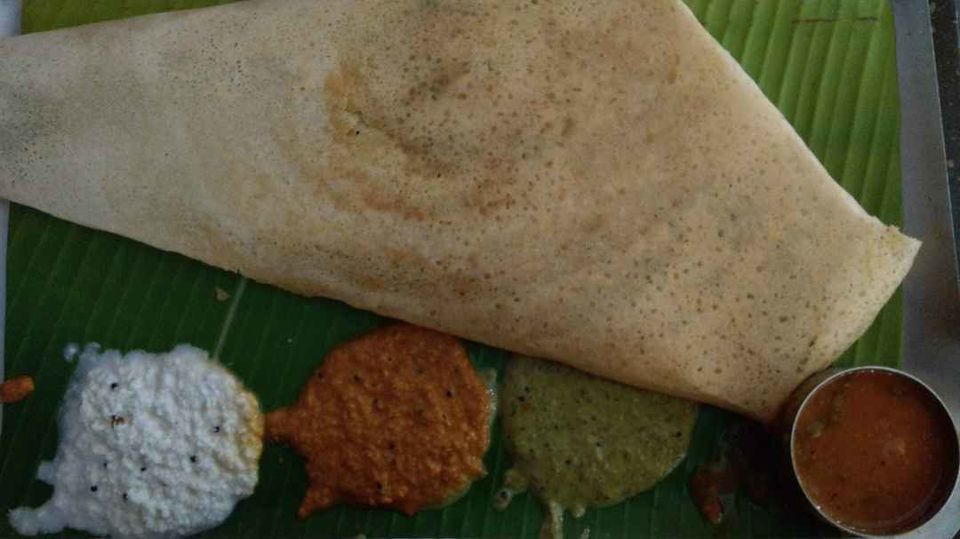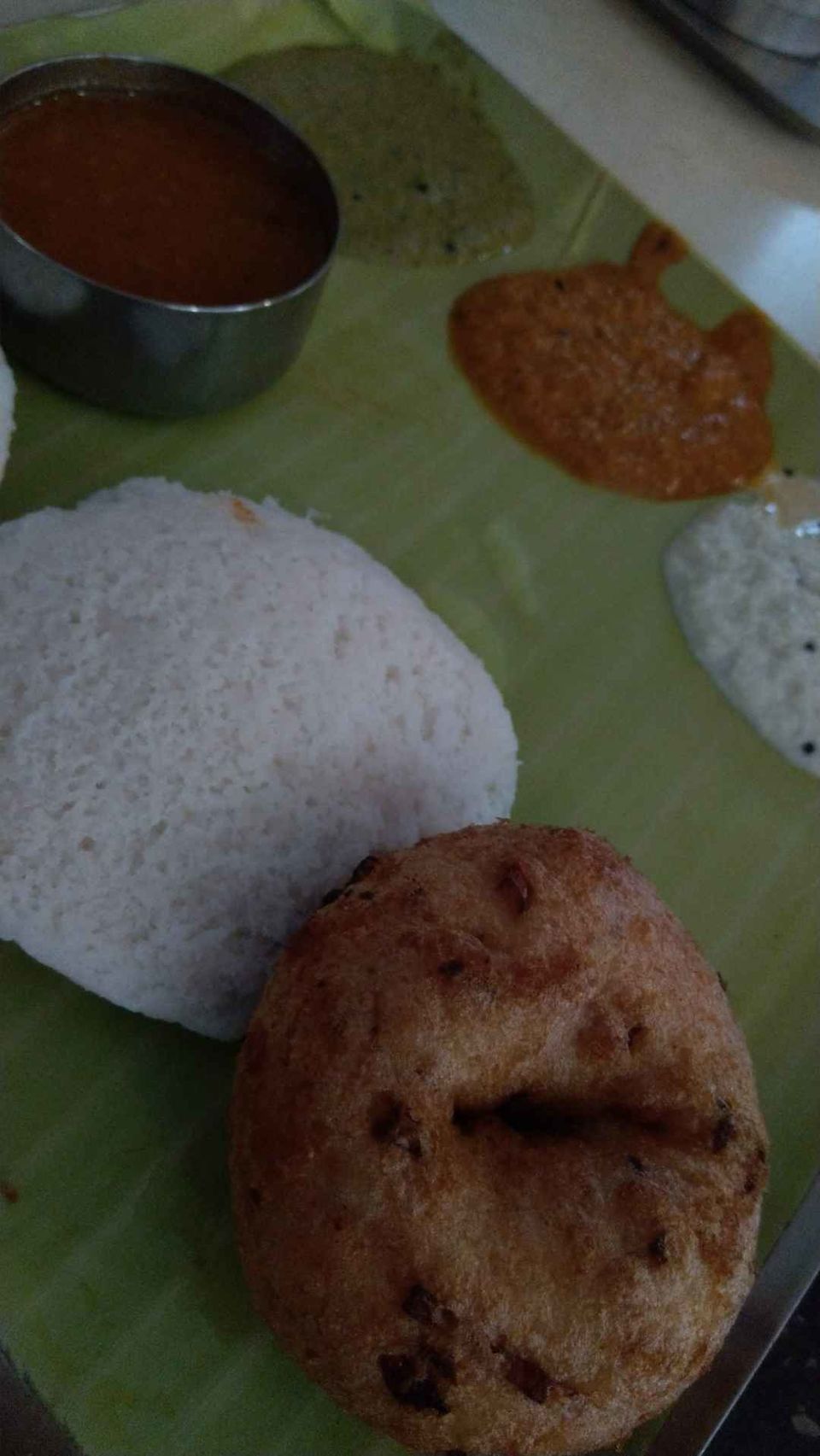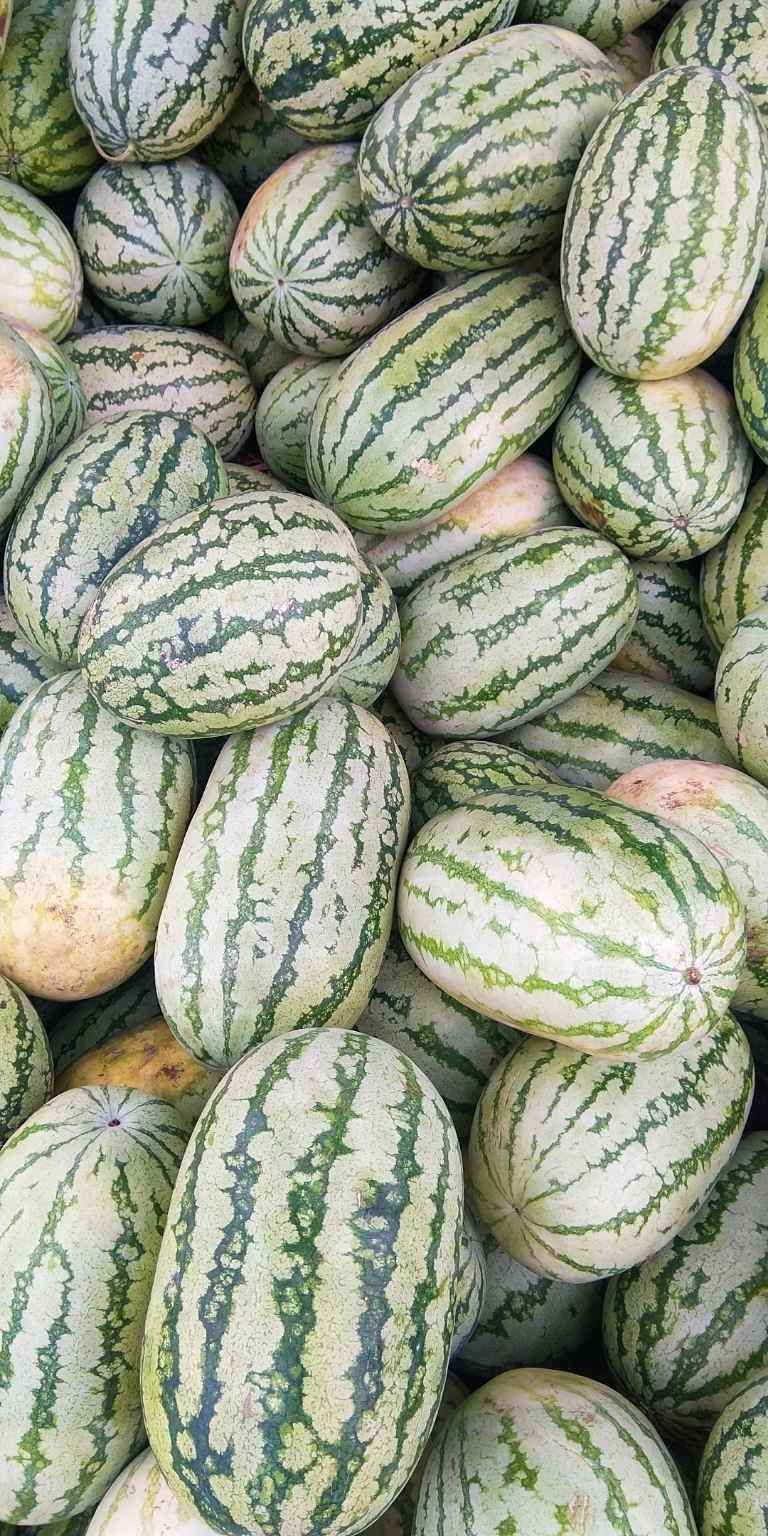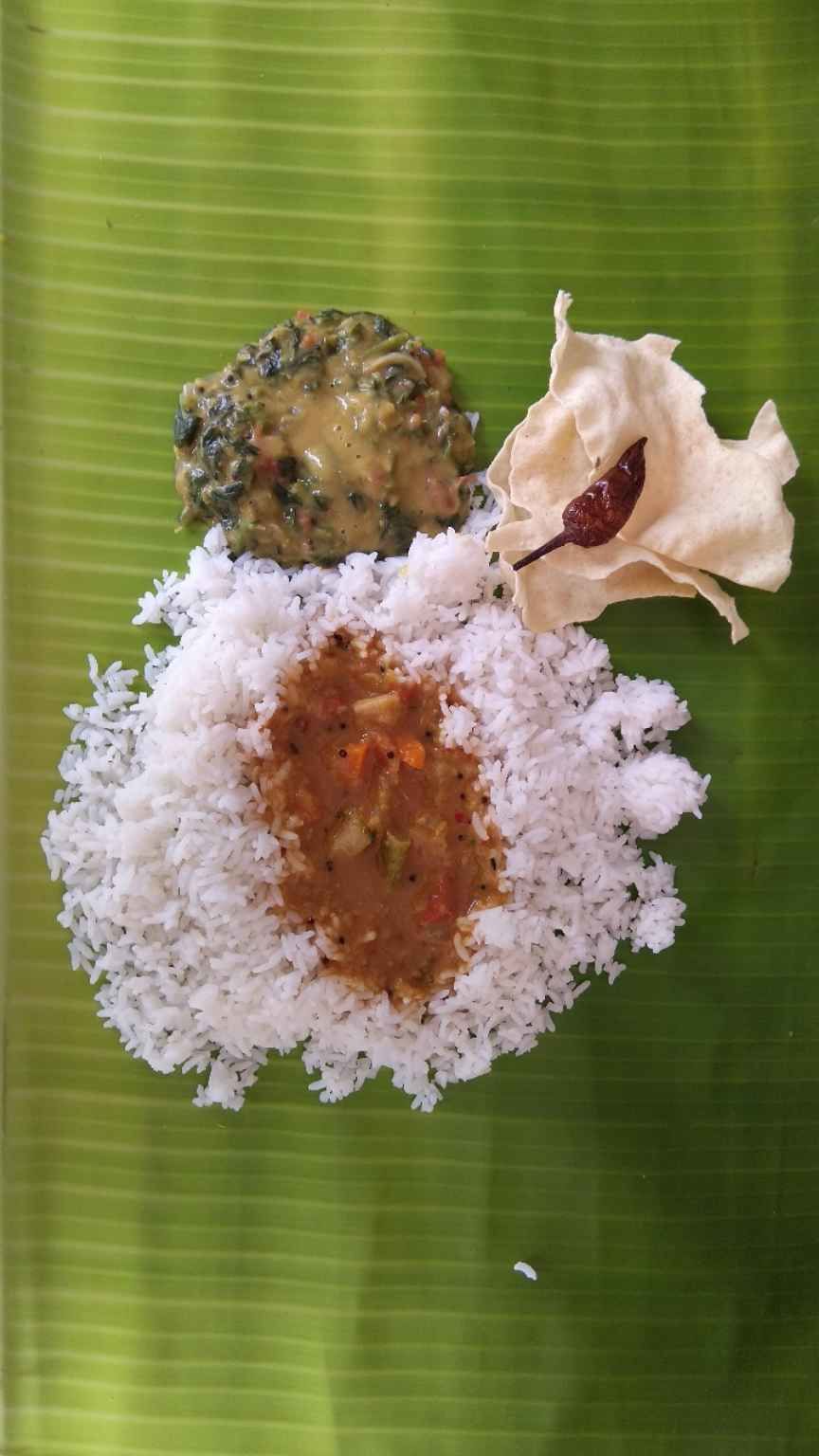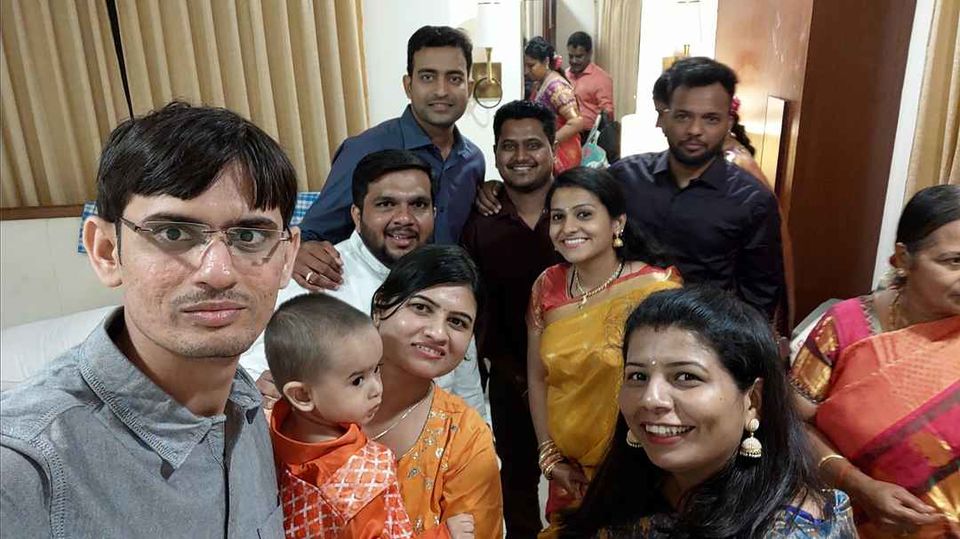 Woke up early in the morning at new place and amazing vibes. 'Aaj mere yaar ki shadi he'. Planned to wear  traditional Tamil dress for marriage ceremony. Finally, all were ready to land at marriage hall. We reached to place, everyone was in Tamil dress. Met our groom and we were happy to see his facial expressions. He was starting his new phase of life. We wished him for the marriage and trolled him.  Kehte he na.. "Bakra halal hone ja raha tha.". 🤪
Wish kar li...sab ho gaya...aab khana to tha hi...Again, one banana leaf and more thn 1 dozen items in the plate. It was again really awesome food. Pet bhar ke khaya...kona kona bhar ke.🤤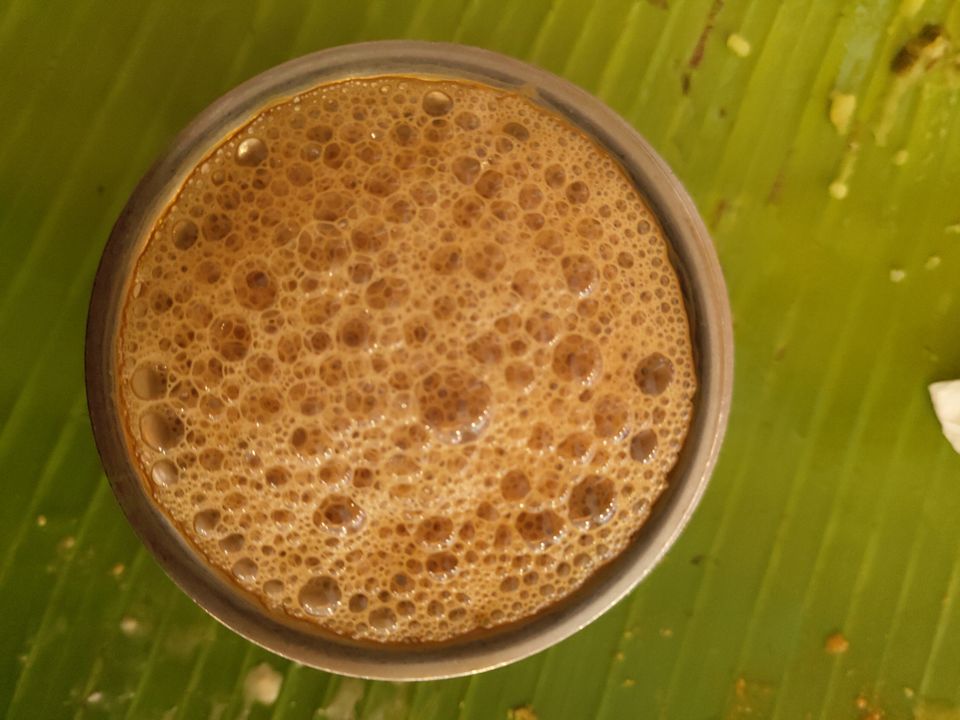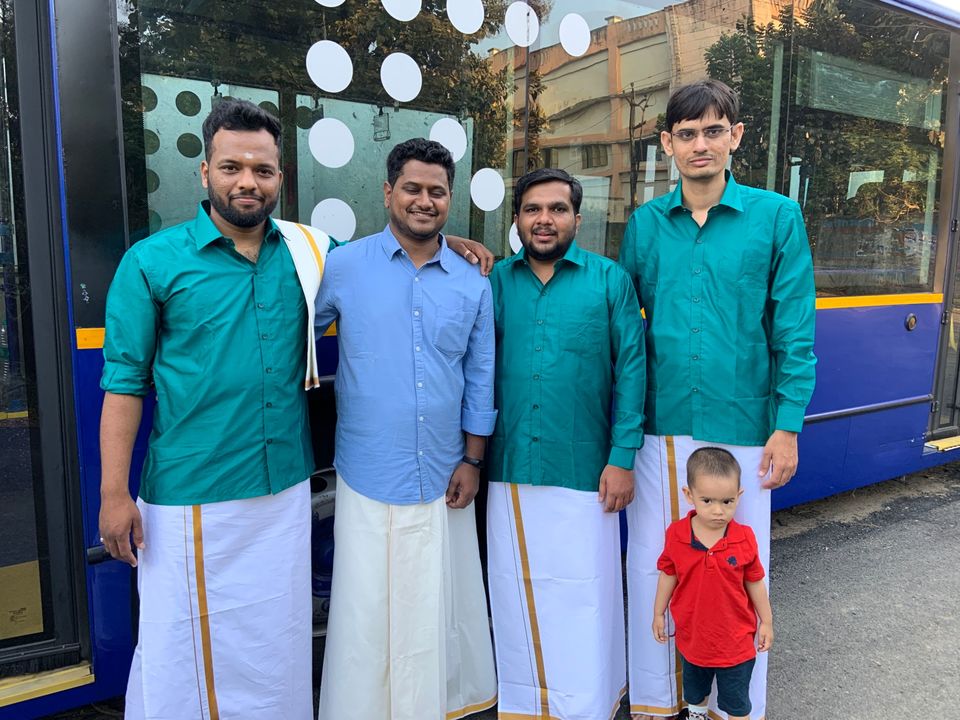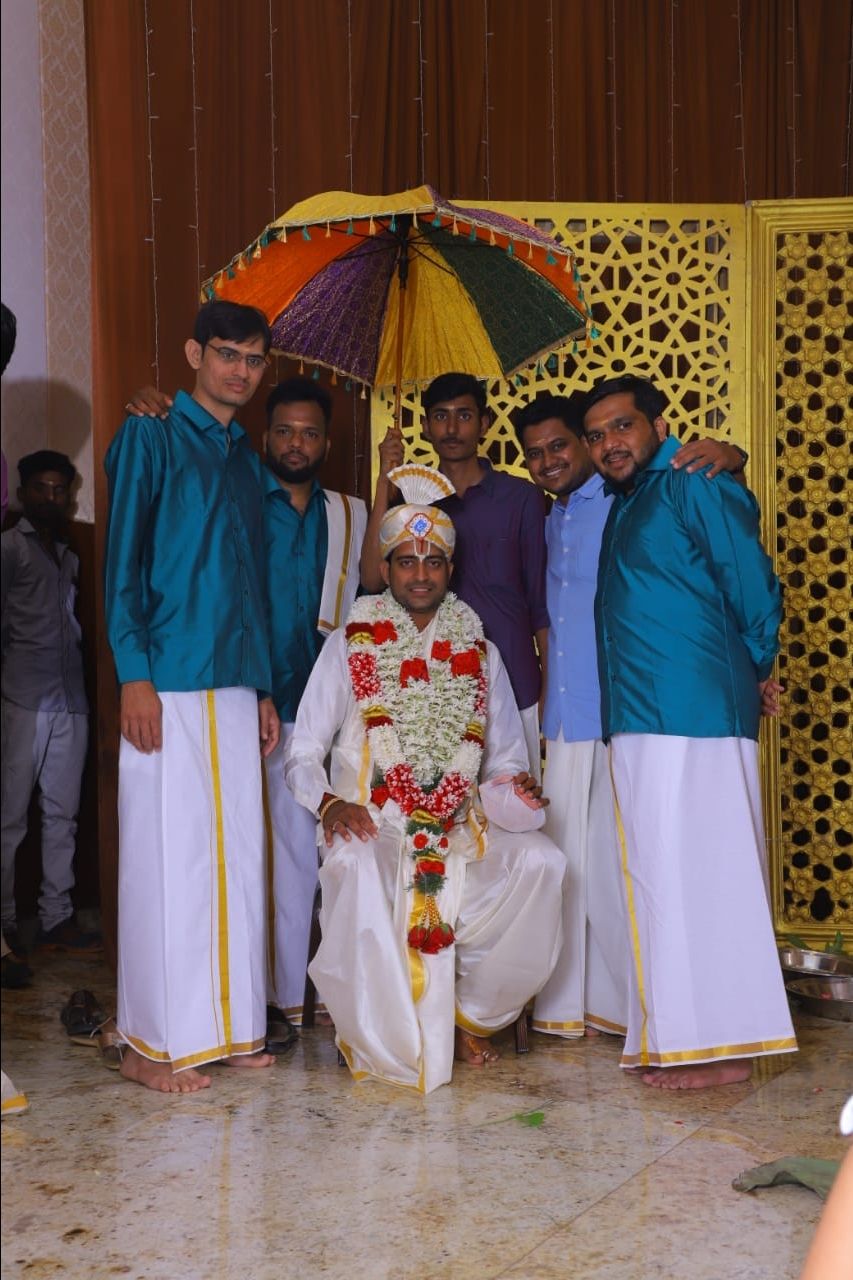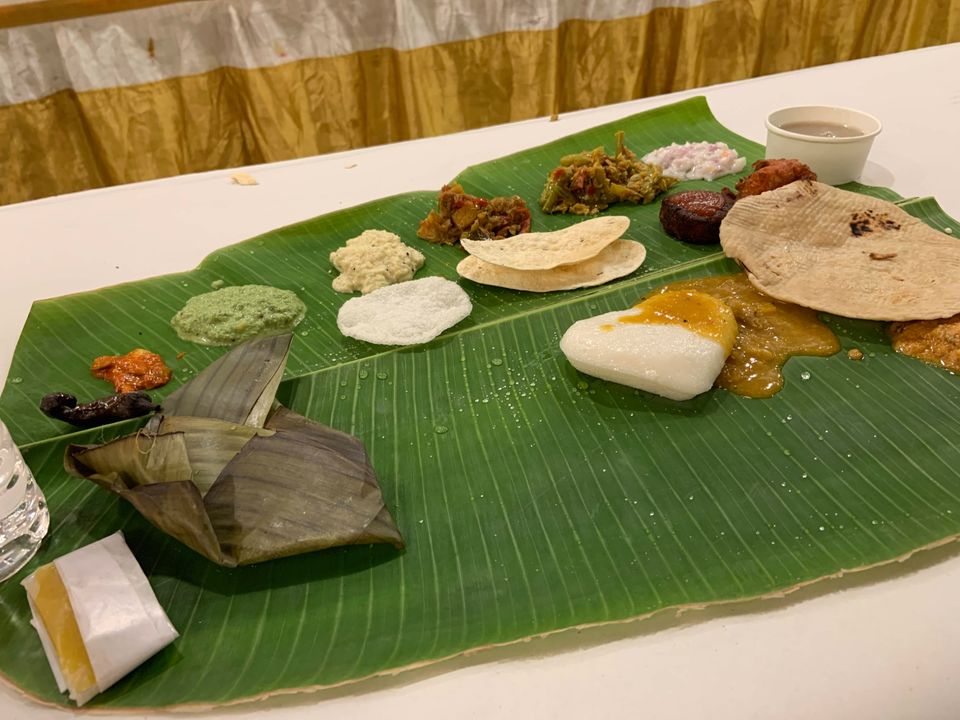 After heavy breakfast, we finally said bye to groom n bride. Wish them for new phase of life 🙏. Now, it's time to the journey more south in Tamilnadu. It's PUDUCHERRY.
As we were in Avadi, 1 hr far from Chennai city. We booked 2 cabs and reached to Koyambedu - CBT chennai, where we could get State transport bus to PUDUCHERRY. Husssss. We booked bus tickets from Paytm- online mobile app. The bus arrival time was at 11am, but we couldn't  find the bus. Woh kehte he na...teri lagne wali he. Same thing happened at CBT. Bus was late and nobody knew the answer. Ladies department to  😡...baat nai karna...and its too hot and humid. After roaming 1 hr here n there, finally the bus came...12:15PM....jaan me jaan aai. Baki plan failed hone wala tha.
The bus finally on the ECR Highway outside the city. The road was along the sea and it was one of the best route I had travelled to. Most scenic views infront of our eyes. We had little "pet pooja" on the way and finally reached our destination Puducherry after 3 and half hour. 
We hired 2 autos and reached our hotel in white town area. We were excited to see the French type architecture, colors and streets on the way.  
The hotel room was best in class. Booked hotel rooms from MMT with good discount. The sea  was 2 lanes away. The White town and Heritage town both were near by our hotel. So overall it was great deal for us.
We planned to roam near by area of hotel during evening and night. So, we had quickly checked in to hotel rooms,  refreshed ourselves and ready to boooom on the streets of PUDUCHERRY. We planned to explore area near to beach. Visited Mahatama Statue, the French war memorial and old light house. The area was really amazing. One side sea and other side series of buildings. The place was packed and people enjoyed the event performed by local school students. It was great Performance by little Angels ❤️. Apart from that, there was a food street besides the old Light house. Must try Bhel.
Next day, we had planned to explore Auroville and popular cafes in white town.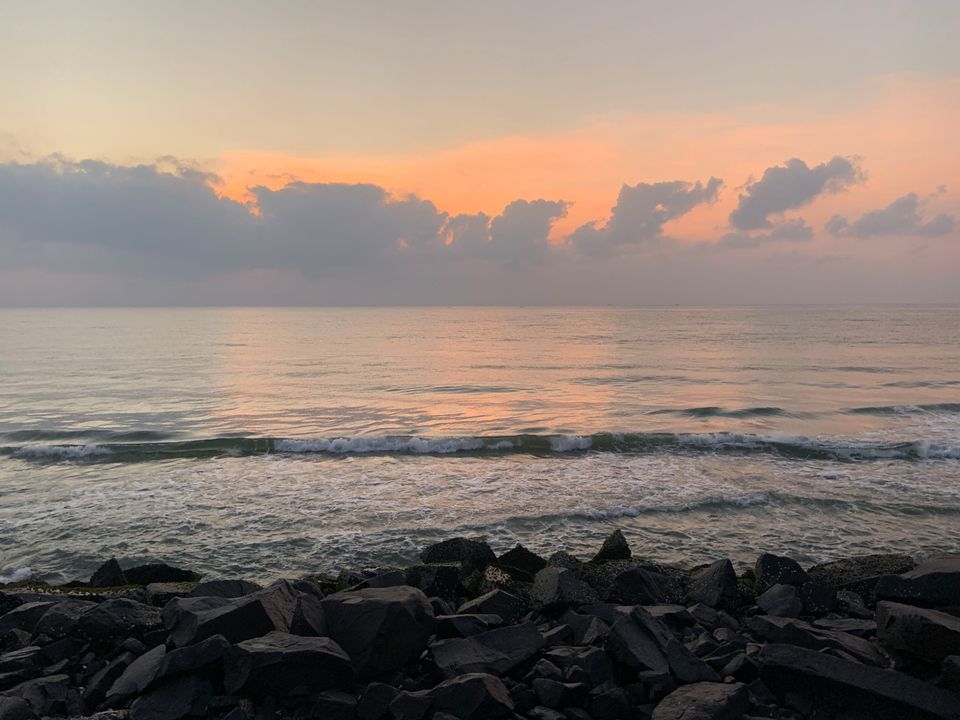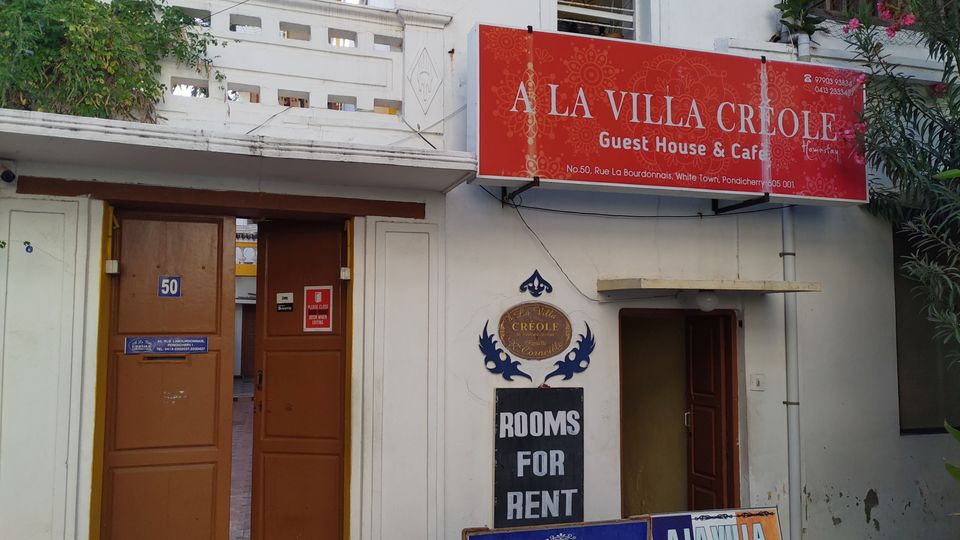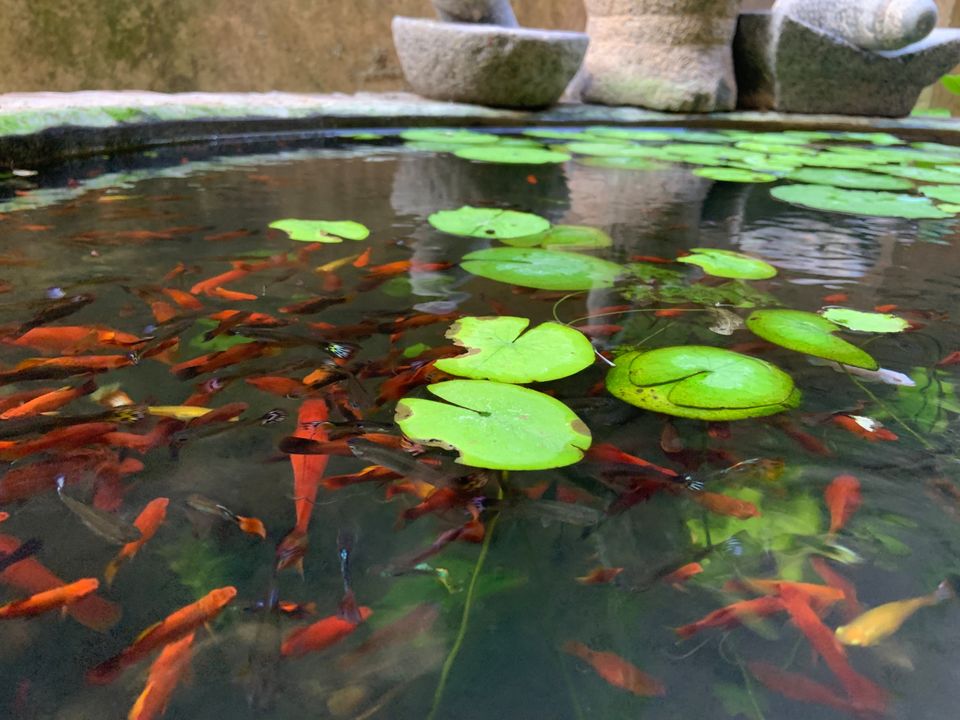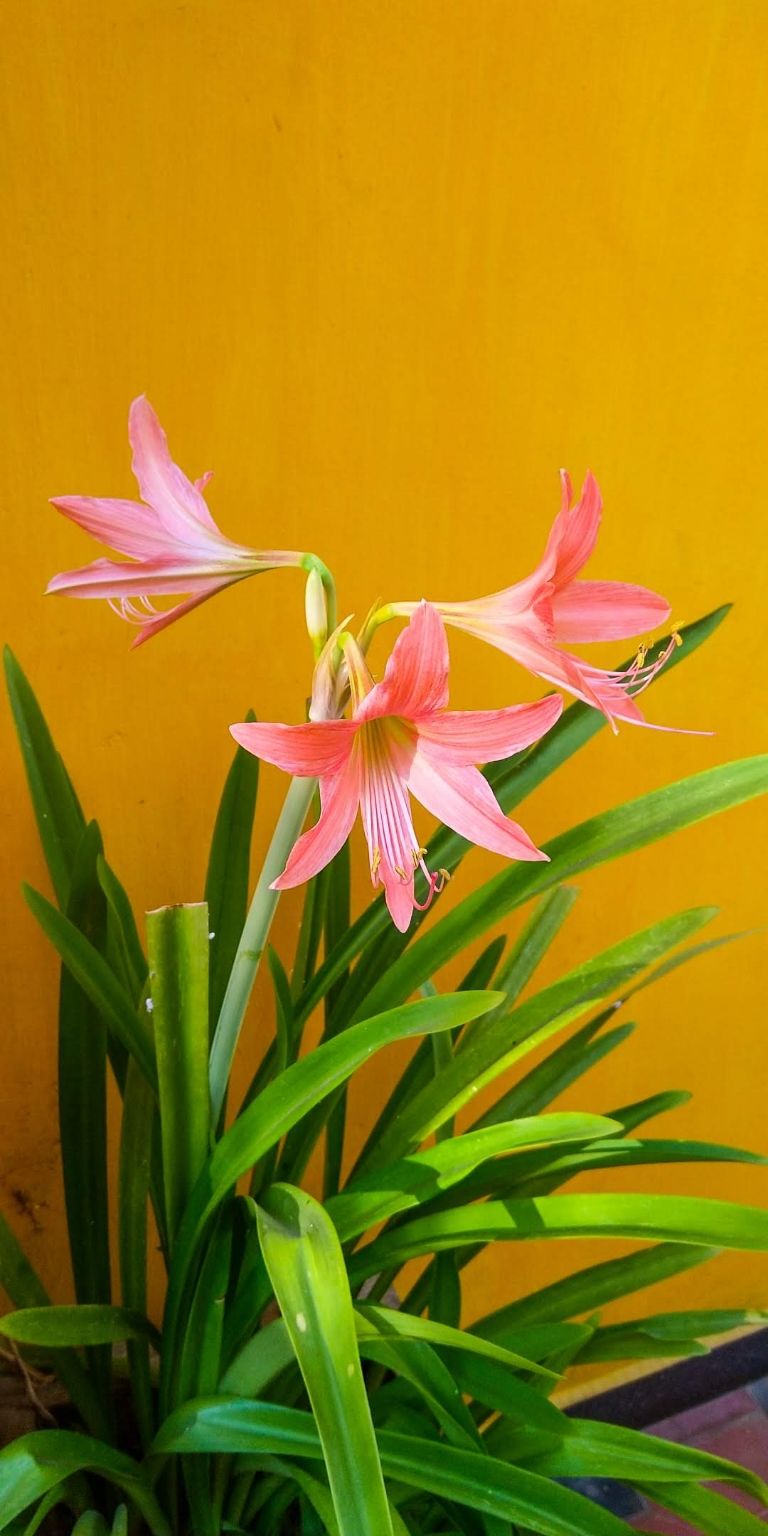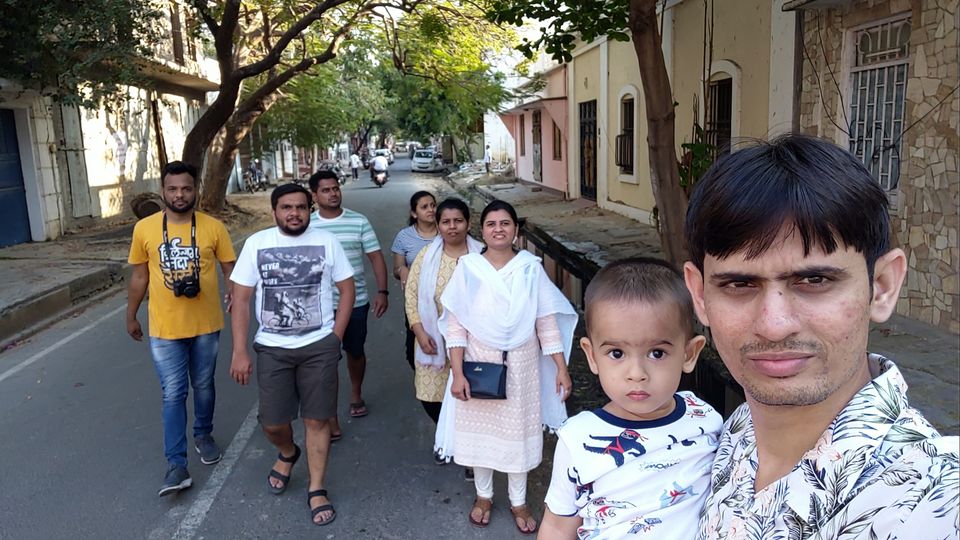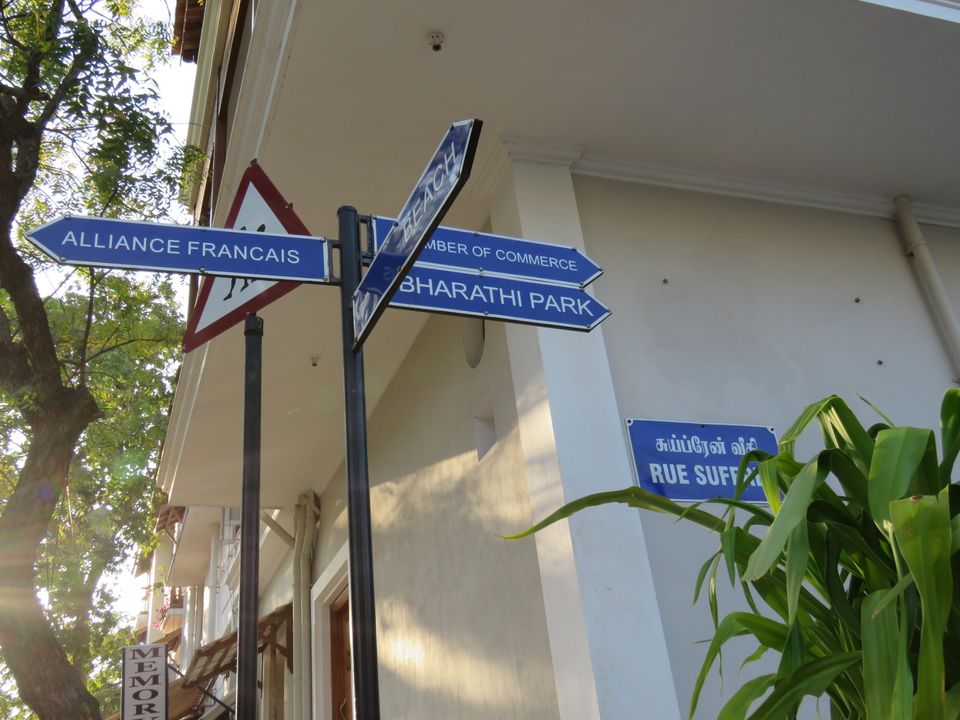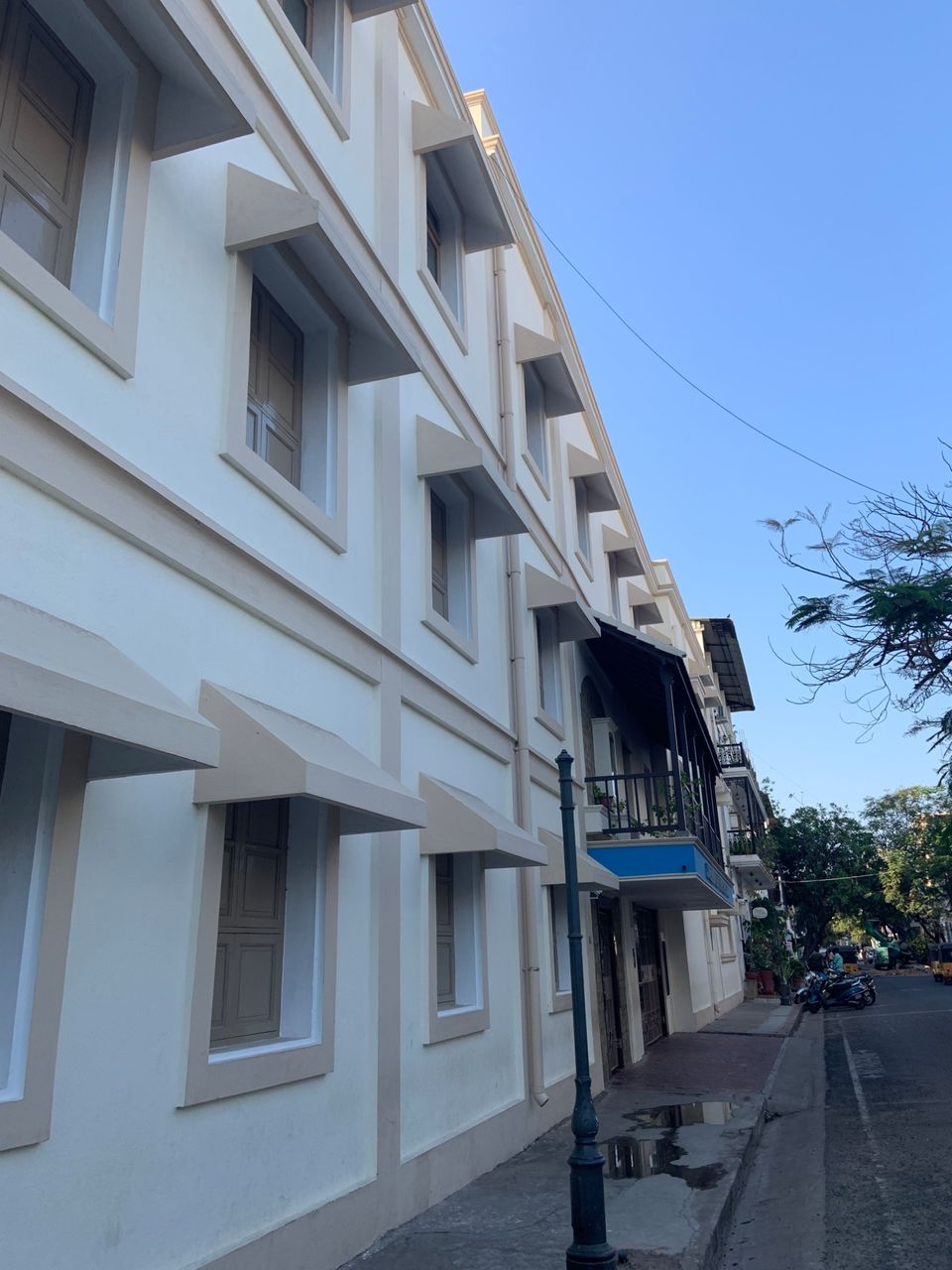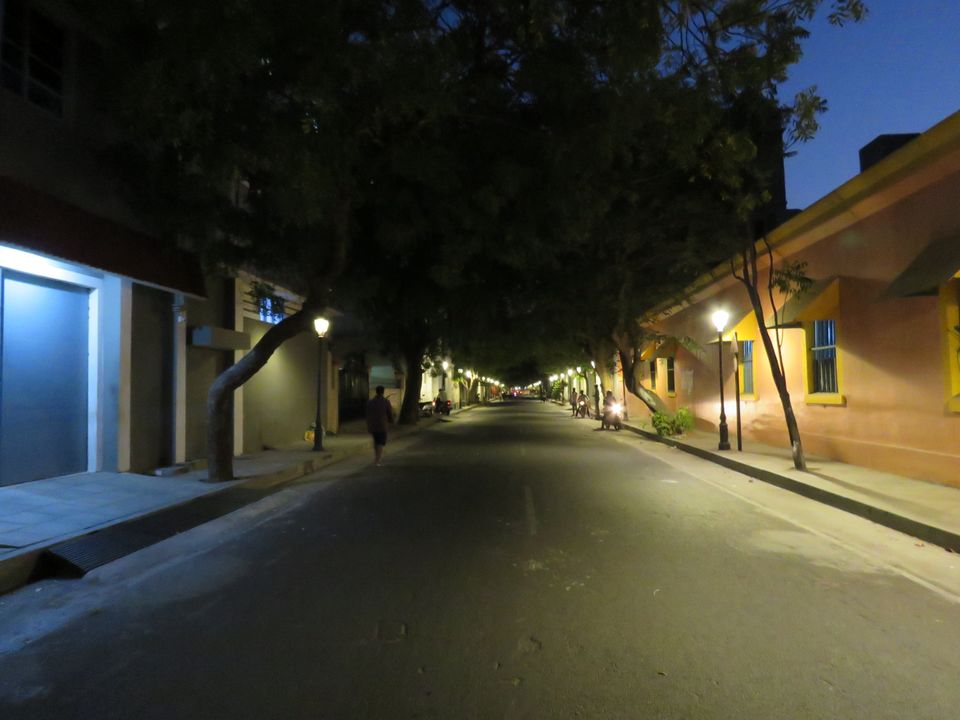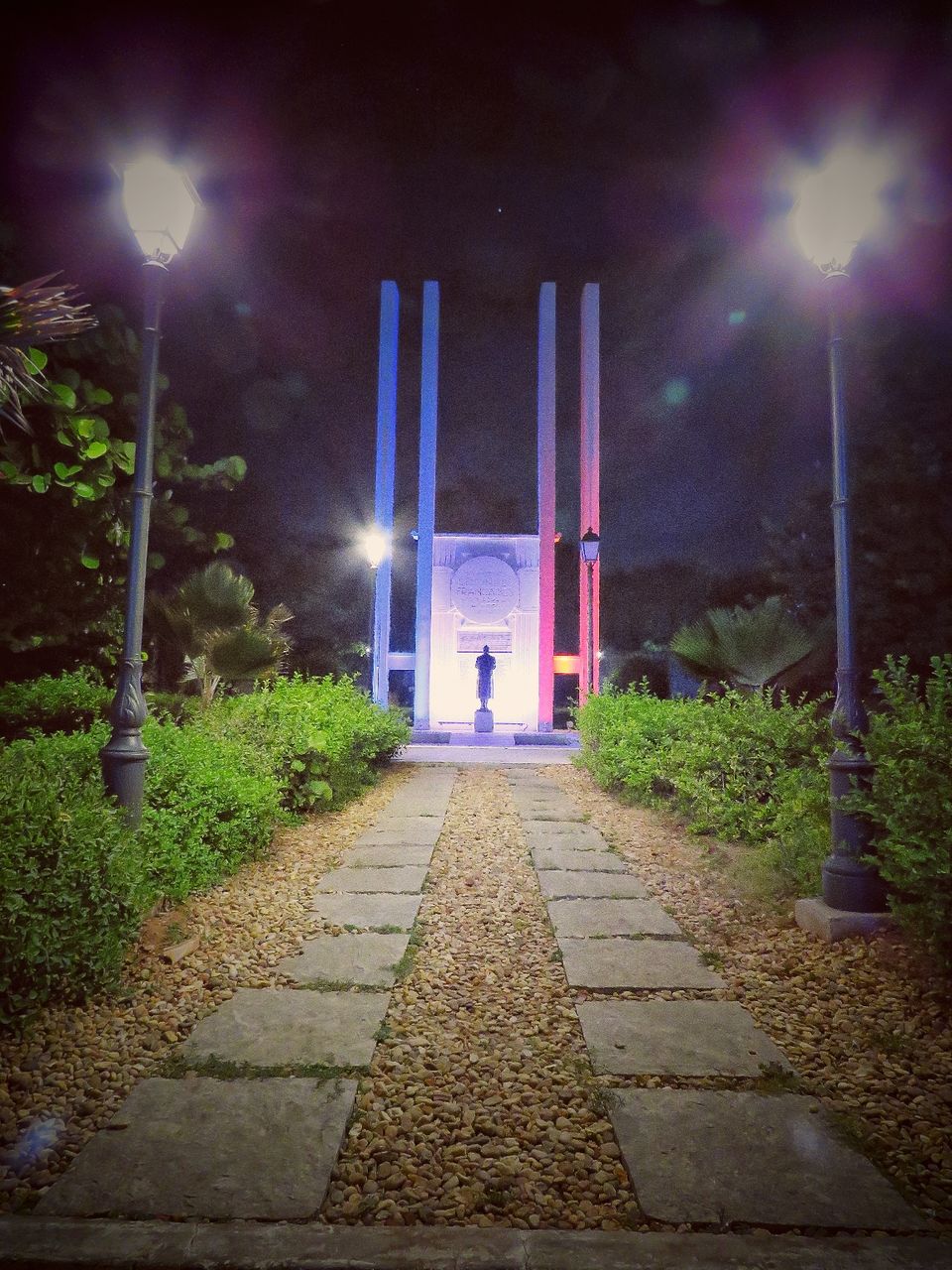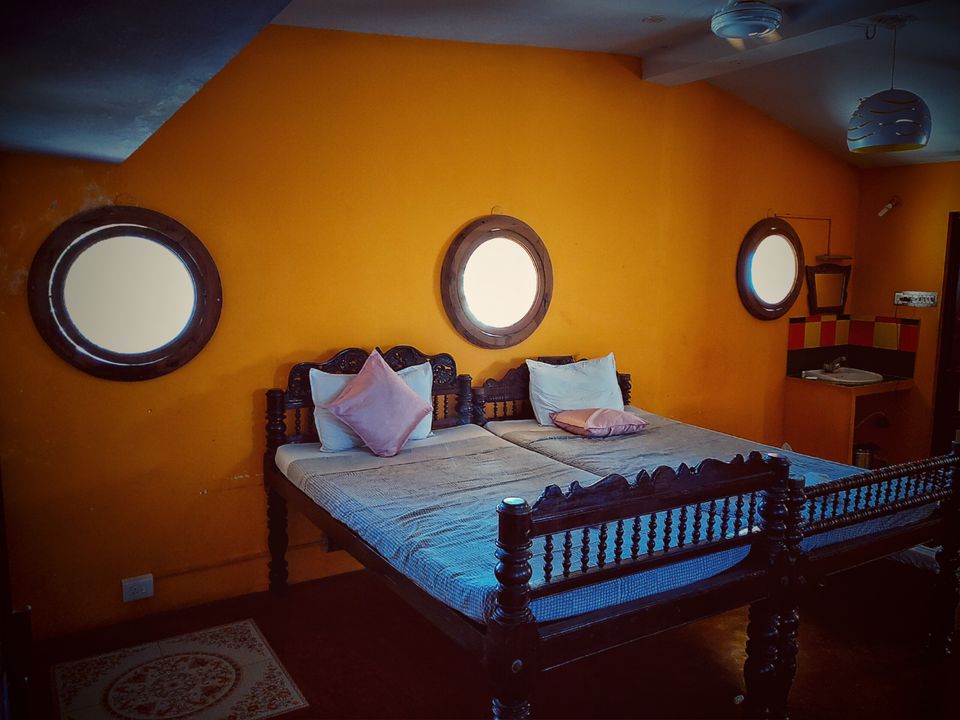 All of us, Woke up early in the morning to view amazing sunrise on the beach 🌅 (first time)....why? First time... Let me tell you. We live in Pune (Maharashtra) - near by western cost of India. So, mostly we had viewed sunset at beach side.  This was the first time, we were at eastern cost of India. That was more exciting. After morning  'SURYA DARSHAN', we had planned for Auroville town. We had get quick shower and hired bikes for Auroville visit. It would take 30-40 mins from our hotel to reach the town.
The Auroville town was like a place built in the forest. The place was very popular among the visitors. So all around the year, it was crowded. We were amazed to see the place with various types of trees, plants and flowers. We had seen hundred years old tree With its large number of roots, which grow from the branches and run vertically to the ground. Now it became its trunk to support it branches. We had spent around One and half hour to explore this place. We had our lunch in one of the restaurant on the way to Puducherry.
In afternoon, Thoda aaram kar liya and thn again to explore the streets. Now it was the time to taste some french dishes. The best place was 'Cafe des Arts'. Mostly we did not even know the dishes 😂. However we ordered some of the items. Most of the items we ate first time n mostly we liked omlet with bread Toast.🤪 No doubts. Why😉.  Apart from the food, the cafe was popular for its ambience. Now as a celebrity, we had arranged photoshoots along the yellow wall outside the cafe.
The full hactic scheduled of the day ruined our energy. Now our soul wanted to rest. We went to hotel rooms and took some rest.
After having some rest, I and Mandar on the streets again.  Now our plan had to explore the area near to new light house. We were on Bullet and reached to new light house. However it was closed due to Maintenance. So, we went to Pondicherry marine beach and Uppalam Harbour. It was less crowded place. So it was best for clicks📸.  While returning, we found the tyre of bullet stucked into the sand. 🥴.  OMG. Ek to Bullet bhari..mere weight se bhi 3 Guna(USASE BHI JYADA HOGA🤣🤣). Fir kya apna Body builder tha hi. He tried and the tyre was out of sand. (short form jo public blog me likh nai sakte) XX paseena nikal diya.
Aab me thaka hara, Mandar bhai ke sath at new place. Visited The Sacred Heart Basilica and Immaculate Conception Cathedral churches.
Now its time to explore amazing temple - Arulmigu Manakula Vinayagar Temple. What a mesmerizing art work on the wall of temple!!!!! Simply amazing 🤐 no words. Both side (inside /outside) marvelous paintings and structures.  Sab thakan utar gai dekh ke. Aab Pani chahiye tha. Gala sukh raha tha. So, coconut water was available outside the temple complex. Thoka daba ke wo bhi.
Raat ka mahol ban raha tha....soch me pade the ke aaj last night in Puducherry. Some of us were excited because next day we would be in Mahabalipuram. Again the popular tourist destination and  other were not satisfied with the time spent in Puducherry.
Thoda khaake nikal pade hotel ki taraf me aur meri wife. My lil buoy was hungry and not filling well. Baki ke ghum rahe the along the beach side.
At mid night, suddenly changed the plan. My lil buoy vomited and my wife was in tension. If something went wrong, we were far from our home. Bla bla bla...after all she is the mother of one lil cute buoy.( Iska matlab wo nai ke Mere ko padi nai thi🤪). But generally Males  itna jaldi tension nai le sakte. (Kehte he na Londe ko Mentally stable rehna padta🧠💪).
After some discussion with others, we (myself, my wife n lil champion) planned to take leave from the trip plan and morning we leaved from the  PUDUCHERRY to Chennai. I booked flight from Chennai to Pune. My lil buoy pareshan hua tha Idli, dosai, curd kha kha ke😋...next day mrng, he  was feeling well..no more issues at all.
Rest of them, had planned for Mahabalipuram and from there to Chennai.
MMT helped me to book cab from Puducherry to chennai at mid night.
After a week, Covid 19 turned to Pandemic. Government had cancelled Flights, interstate traveling in India. Restrictions all around the country for safety measures of the Citizens.
From that time to till date i.e. 1st of May, I was at home. Work from home first time in my career with new company. Naya company, naye log, naya mahol new culture and bahot kuch naya hi naya during/after Covid 19 pandemic... Not only for me, but most of us. isn't it??😊..