My sister and I were planning a trip since a very long time. You can say years maybe. And this time we were very adamant that come what may, we will be going on a trip this time.
Note: this blog will have lots of pictures! :)
We were researching for places and many people suggested that we should go to Goa. But I feel Goa is too mainstream. We were sure that we wanted to go to South. We had 2-3 options in mind. First being Hampi, second being Gokarna and third being Pondicherry. After researching and also looking at the time constraints, we decided to go to Pondicherry as we all are well aware how beautiful it is with its French colonies. I always have a habit of checking the places / states on Google maps and I saw that Mahabalipuram comes on the way to Pondicherry from Chennai. I quickly researched about Mahabalipuram and to my amaze it had earned the honor of being declared the world's first carving city! We had to visit this place. The distance between 3 places i.e Chennai to Mahabalipuram to Pondicherry was not much so we decided to fix these places. The trip was for 4 days, 1N Mahabalipuram and 3N in Pondicherry. We booked Gozo cabs for our travel and the services are very good. We booked Meya Beach Walk Hotel in Mahabalipuram and Fab Hotels Thaneegai Residency in Pondicherry.
We saw the flights from Mumbai to Chennai and Pondicherry as well but flights to Pondicherry are expensive. We booked Mumbai to Chennai return tickets and got it for a good deal. We chose early morning flight as we wanted to visit the Marina Beach in Chennai. I had been to Chennai prior to this for work and had heard a lot about how beautiful this beach is but unfortunately I did not get the time to visit it at that time. This time we visited and I must tell you, this beach is the most cleanest beach. We landed in Chennai at 8.30am and we directly headed to Marina Beach. The most cleanest beach i've ever seen. We were there for almost an hour there and then we straight left for Mahabalipuram via ECR road. The beauty of this route is you drive parallel to the coast line. Lot of good and picturesque scenes! We reached our hotel in Mahabalipuram within 2 hours. There was a beach right behind our hotel. We rested for a while and left to explore few places in Mahabalipuram. Light house is a must visit place apart from the Sea shore temple and group of monuments there. There are many caves like structure on the way to the light house. And from the light house you can enjoy the view of Mahabalipuram. Also the light house closes at 5.00pm so plan your visit accordingly. Later we visited the sea-shore temple and group of monuments. Mahabalipuram is a very beautiful town and is a must must visit place once in your lifetime.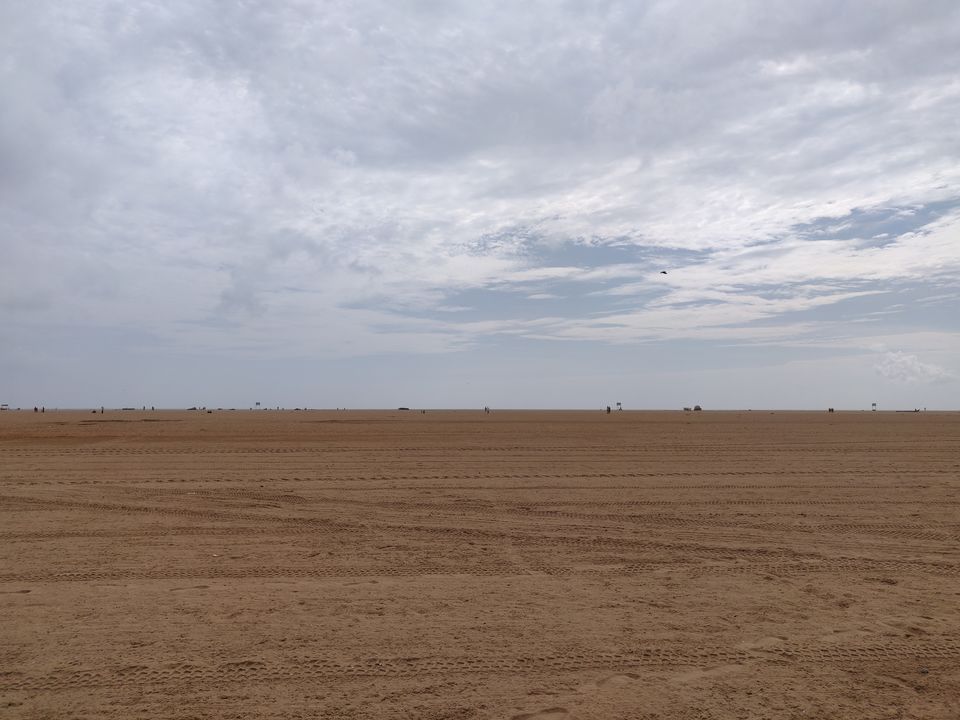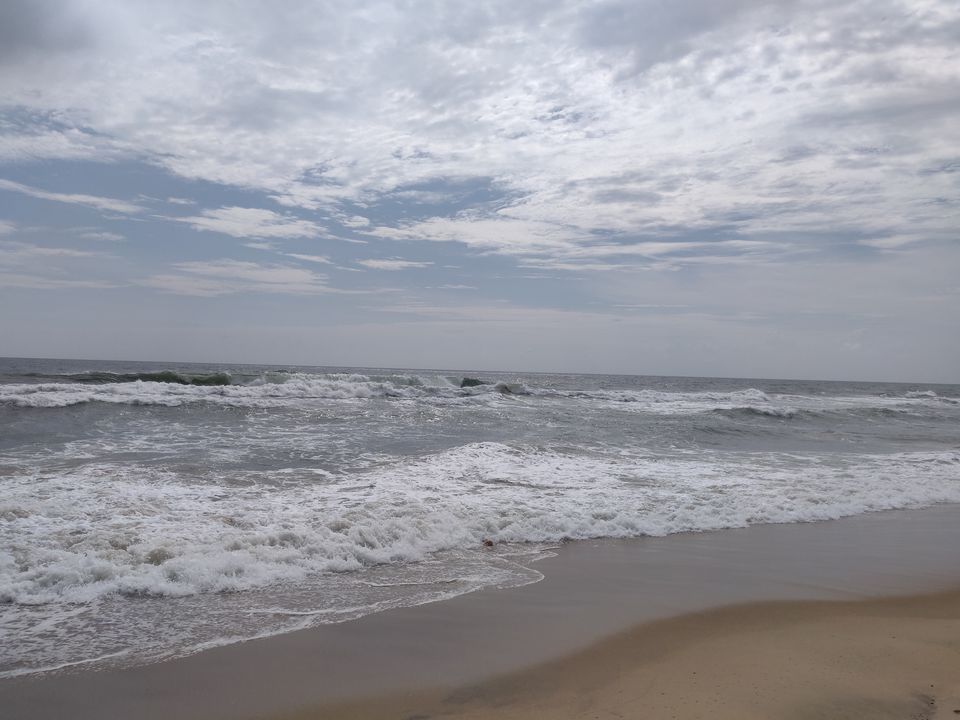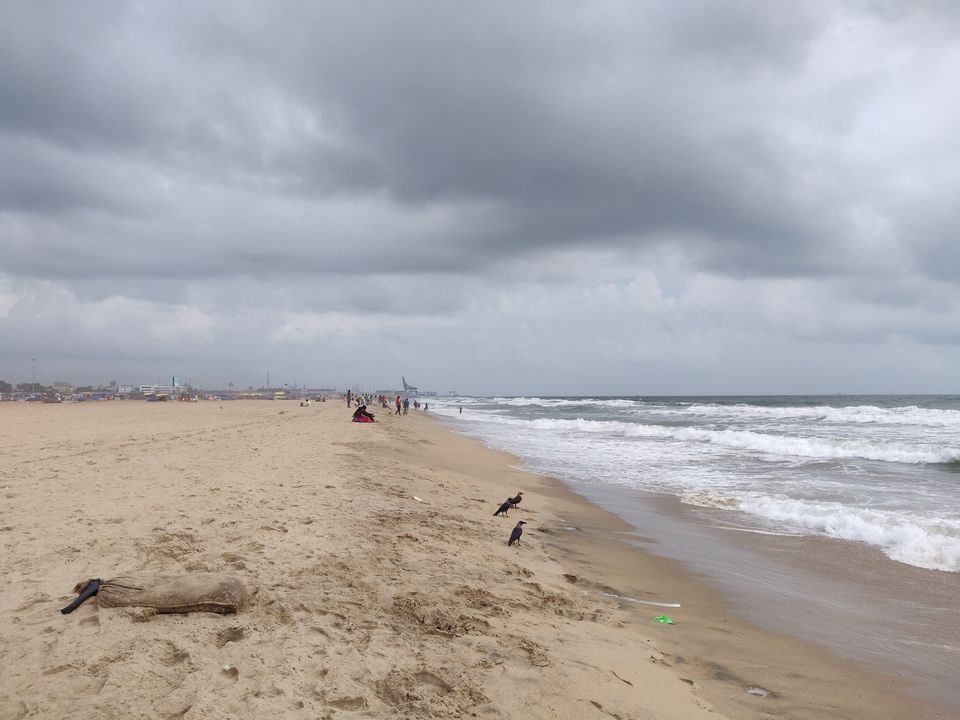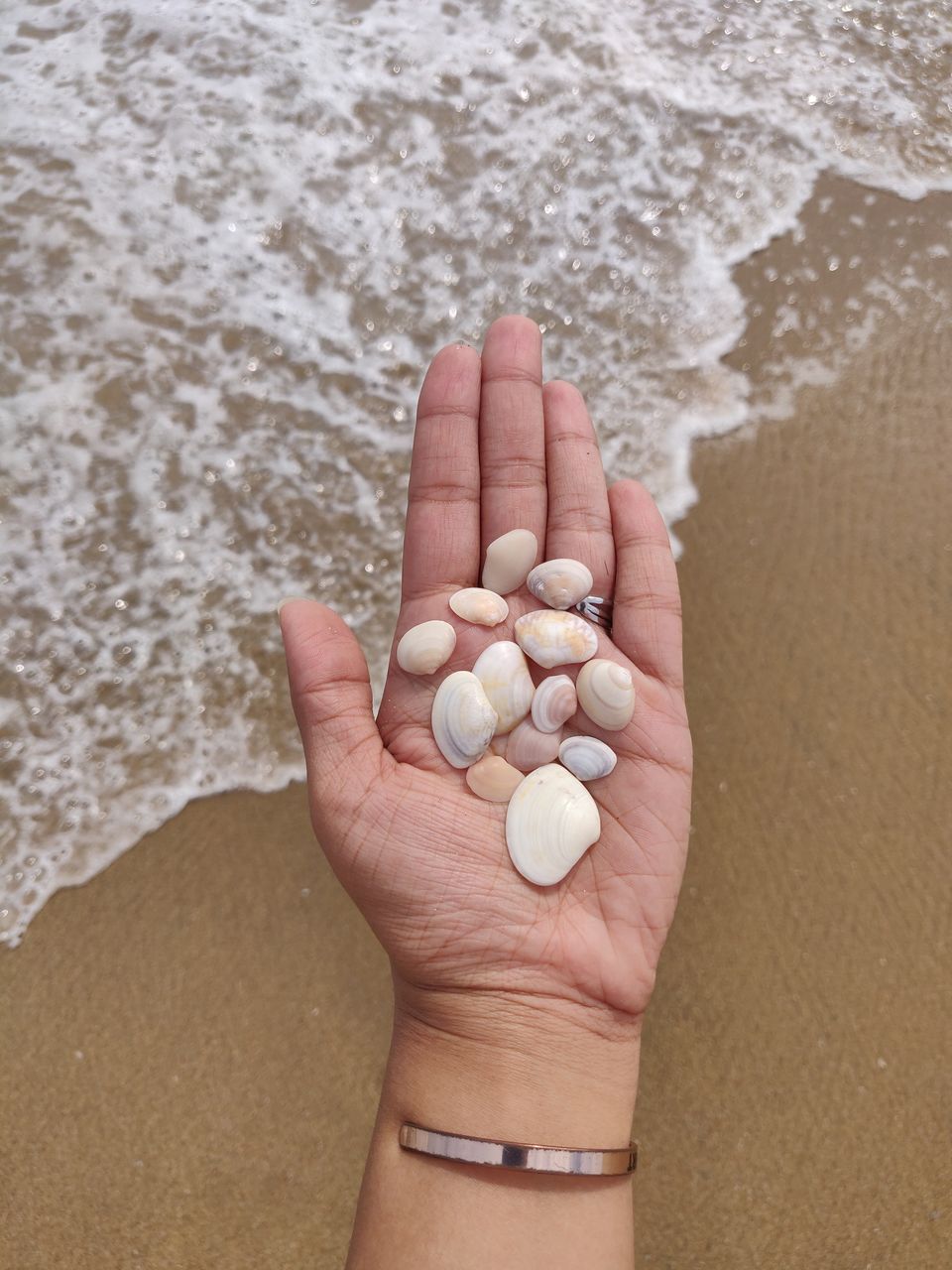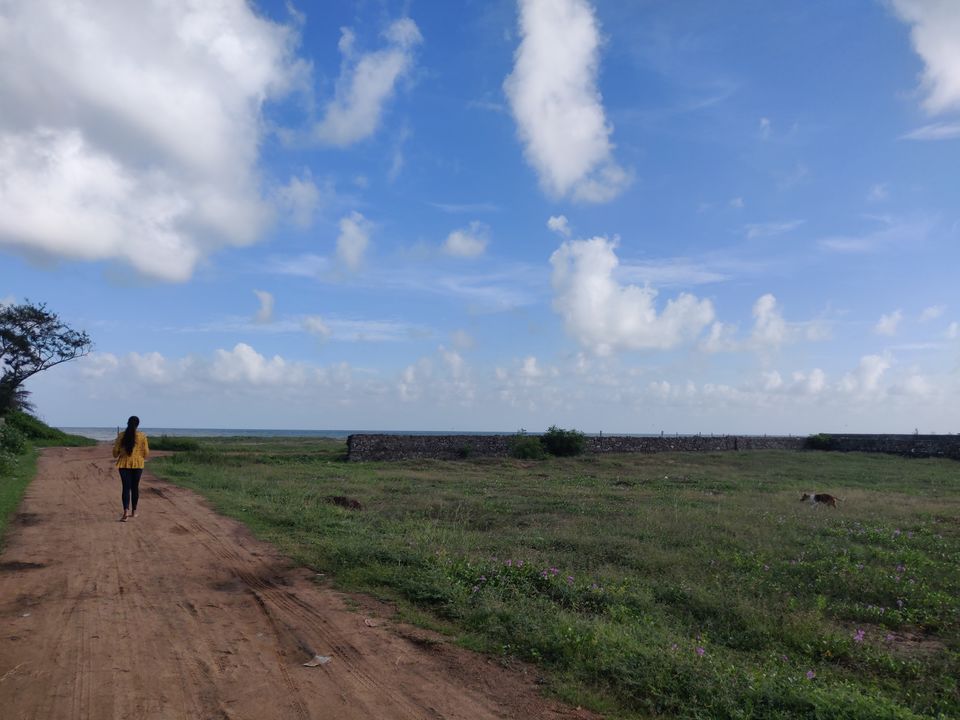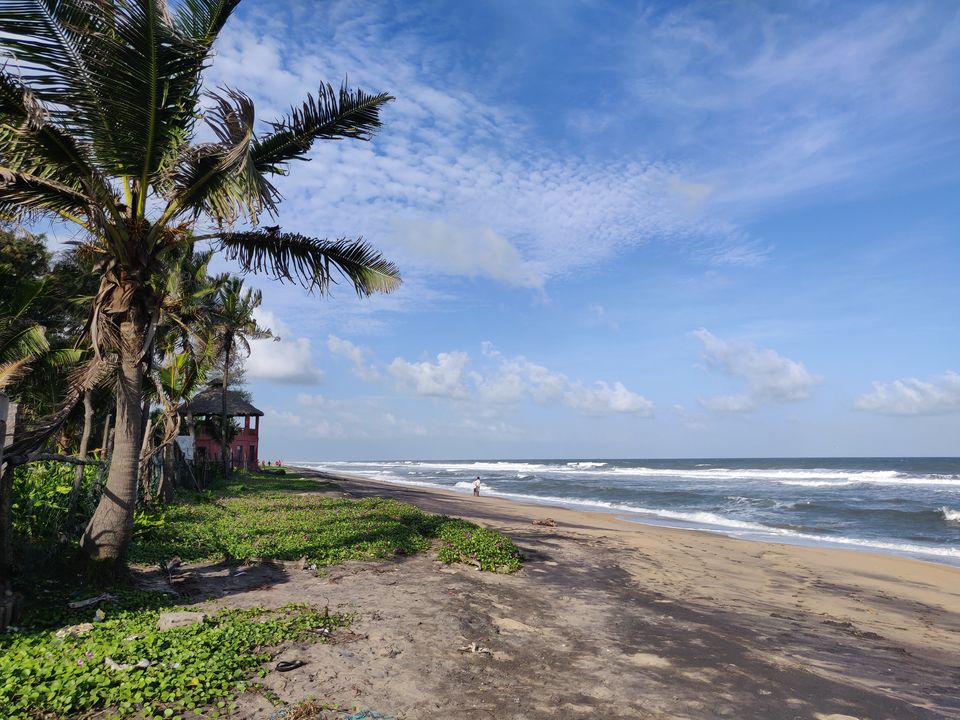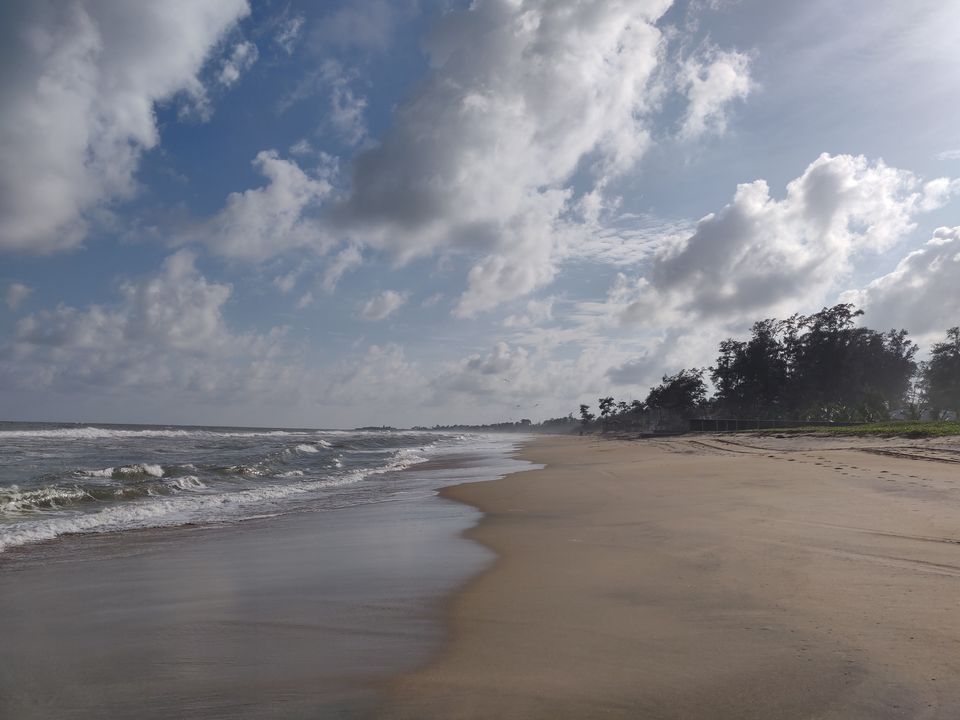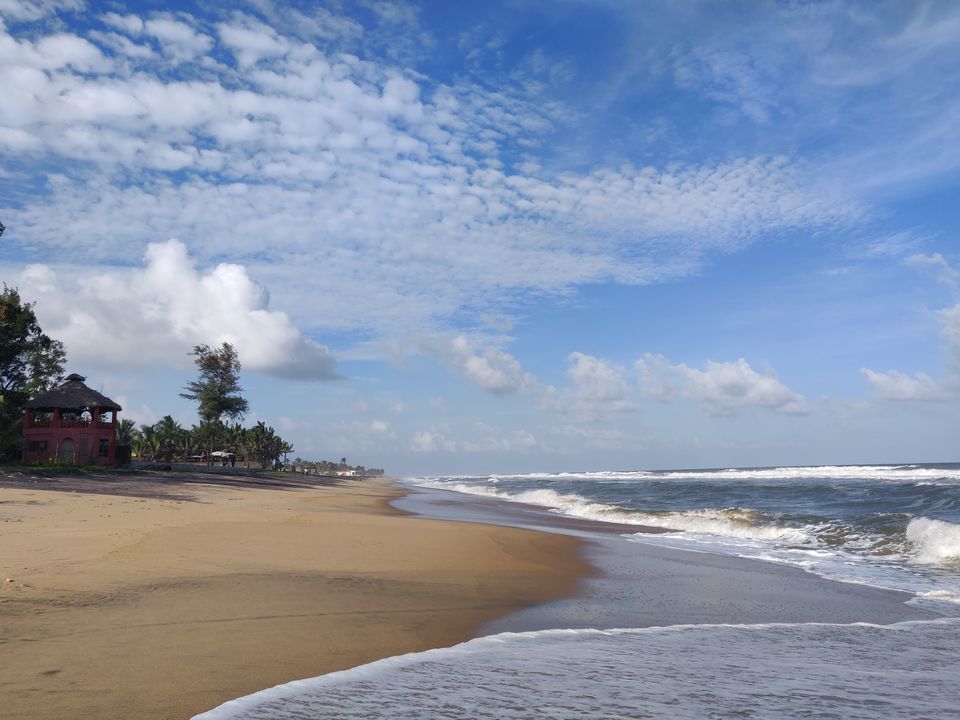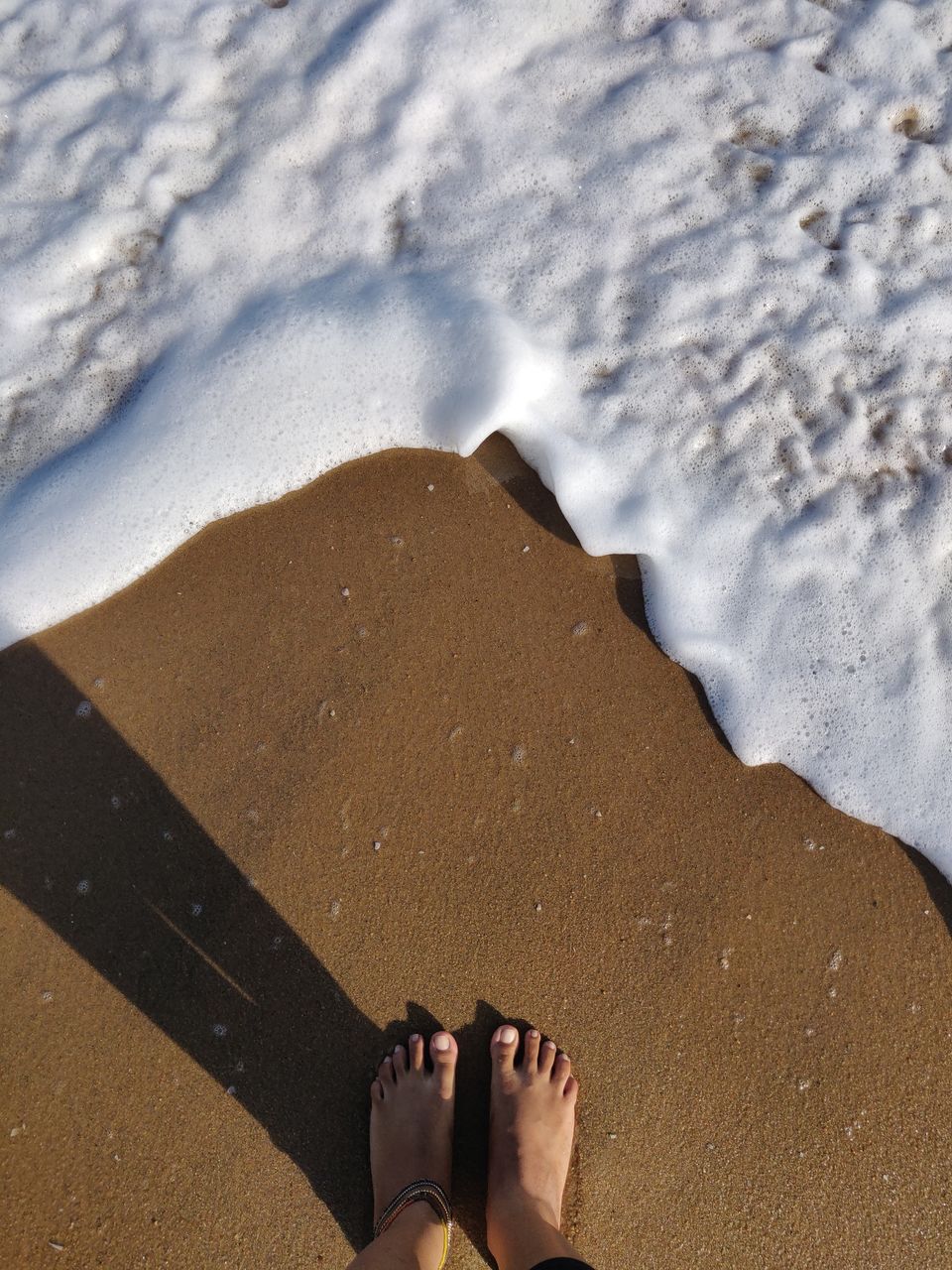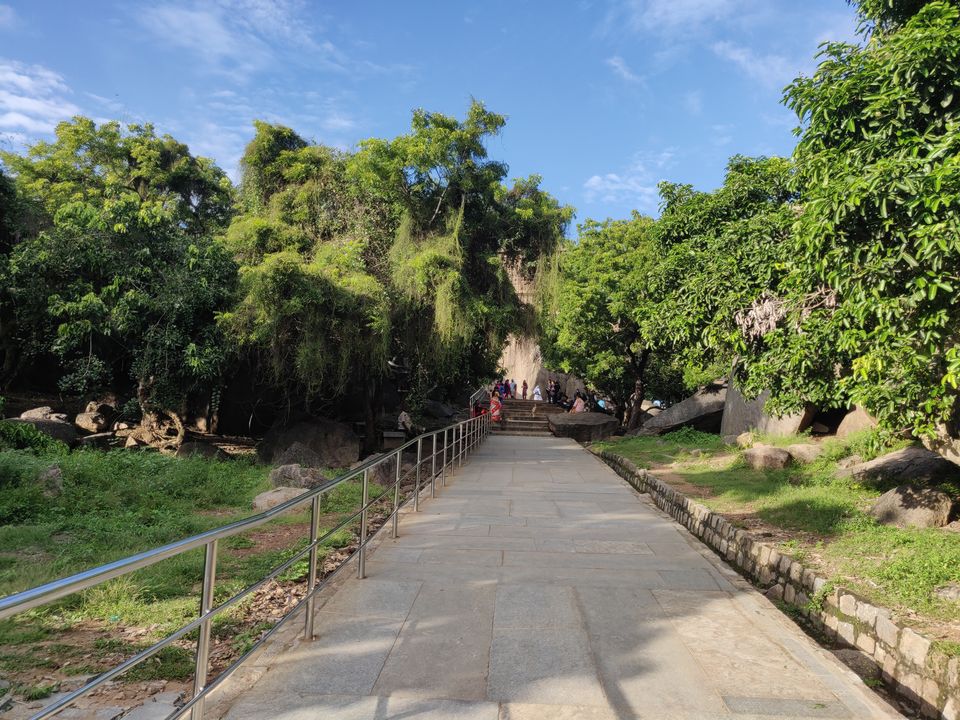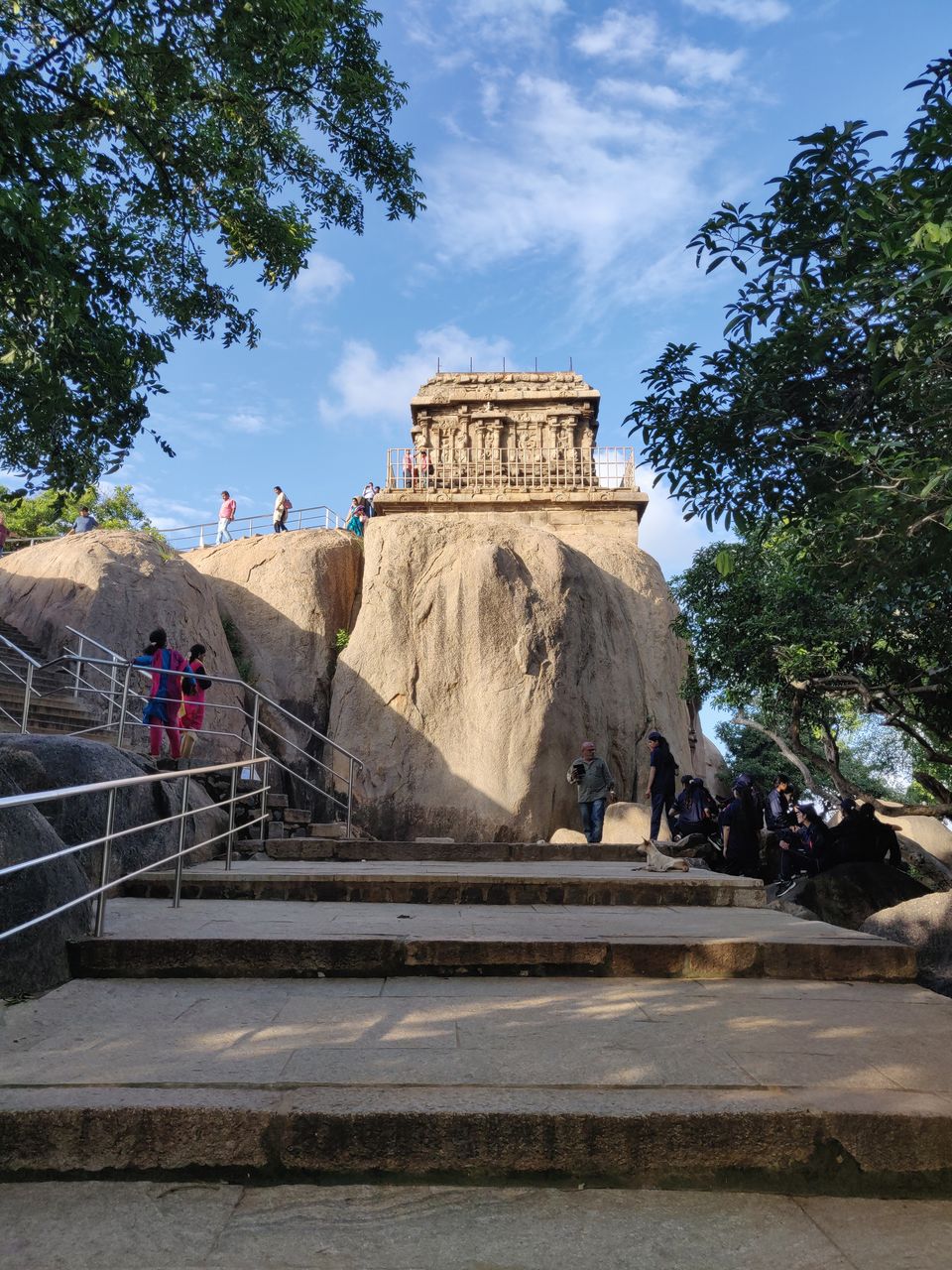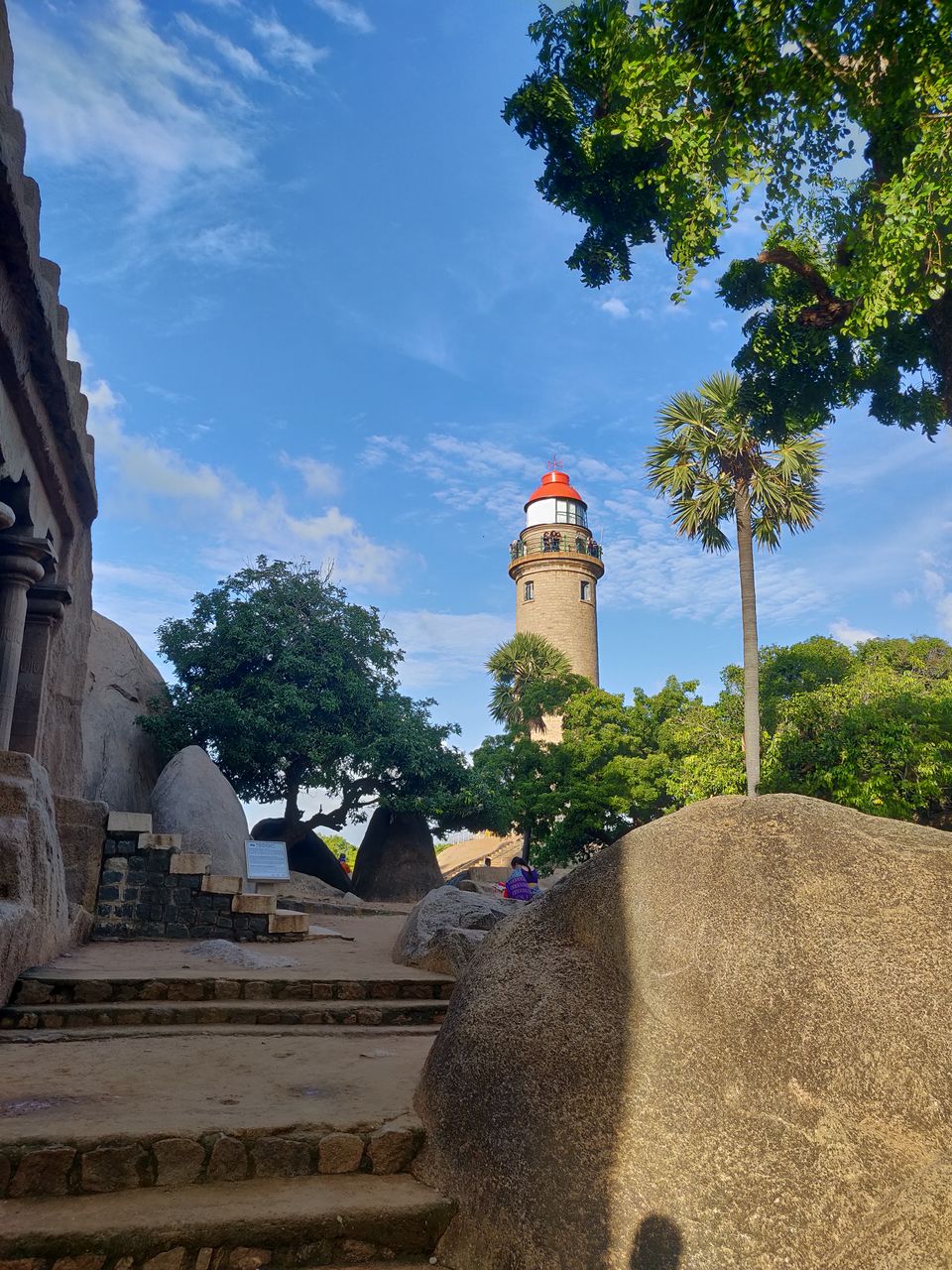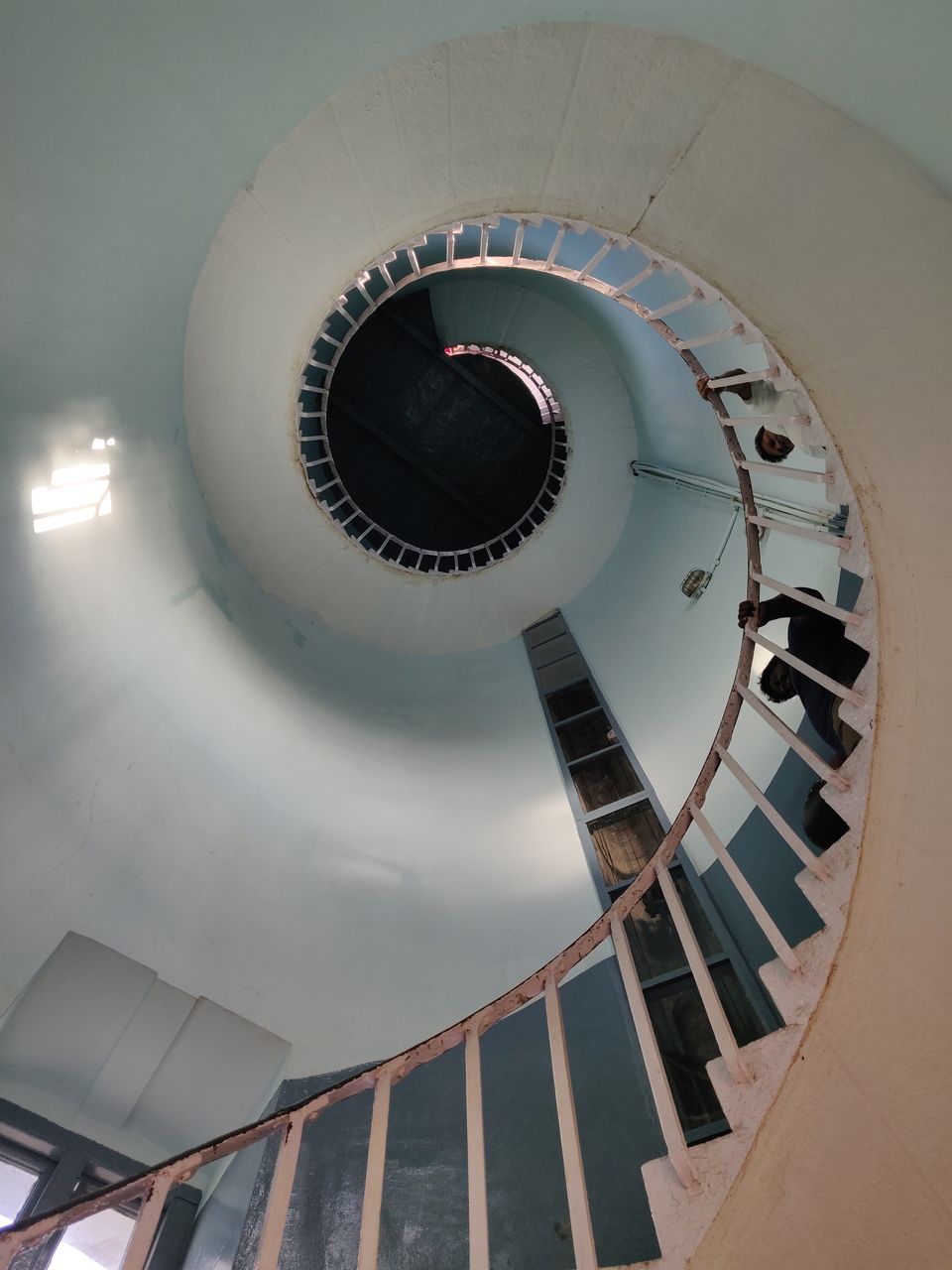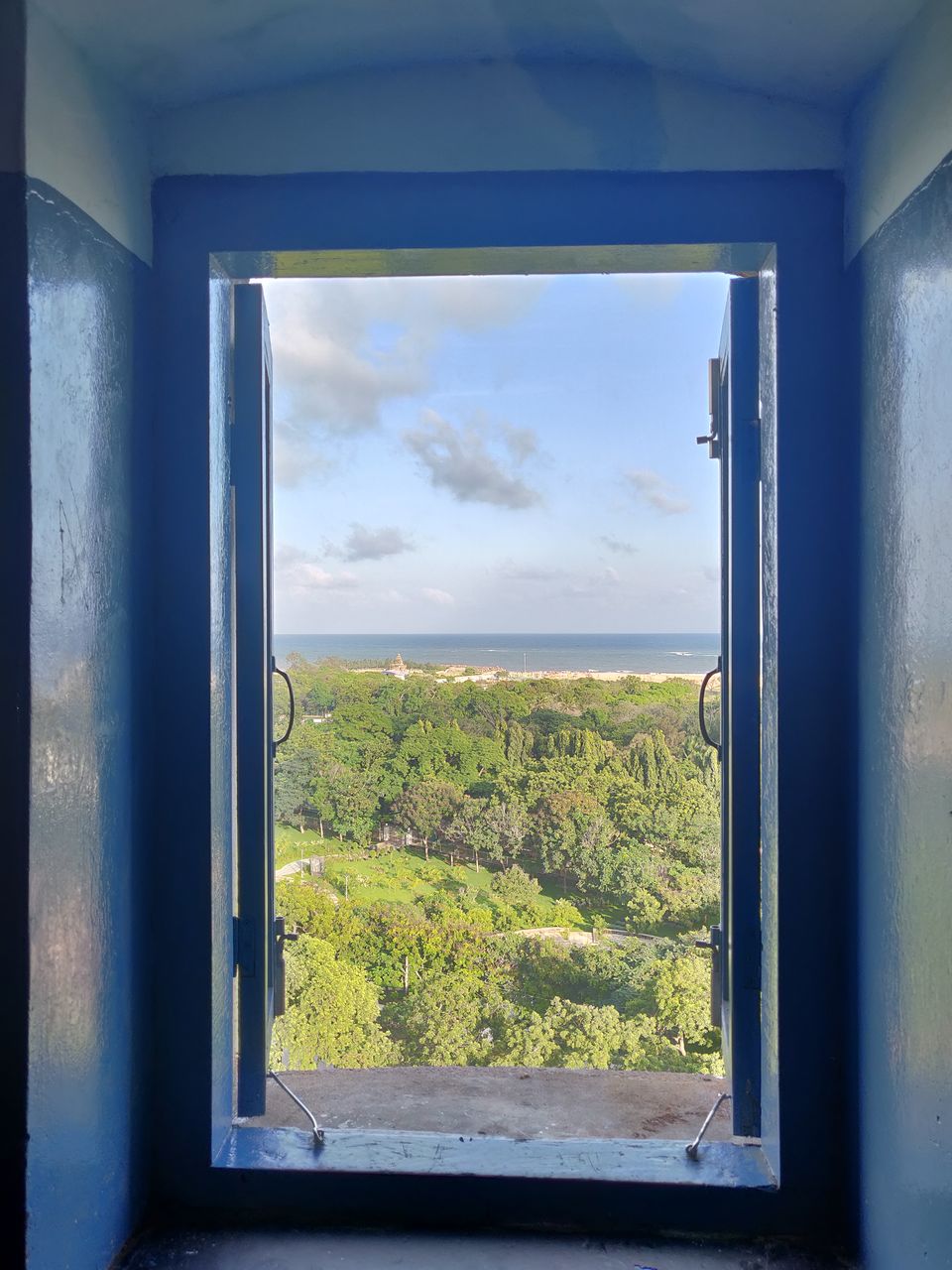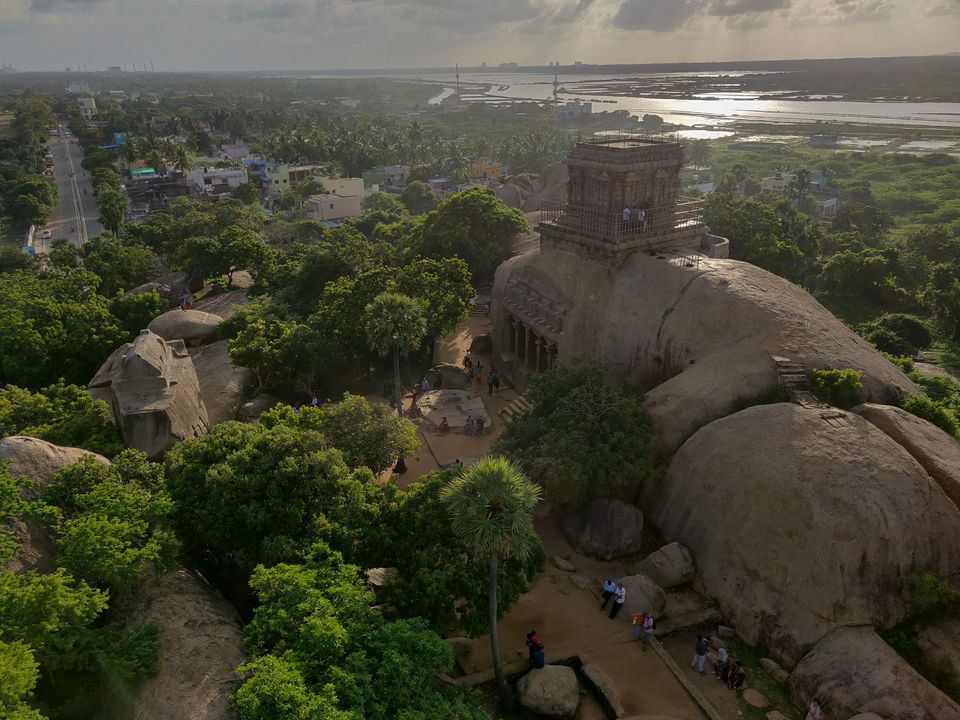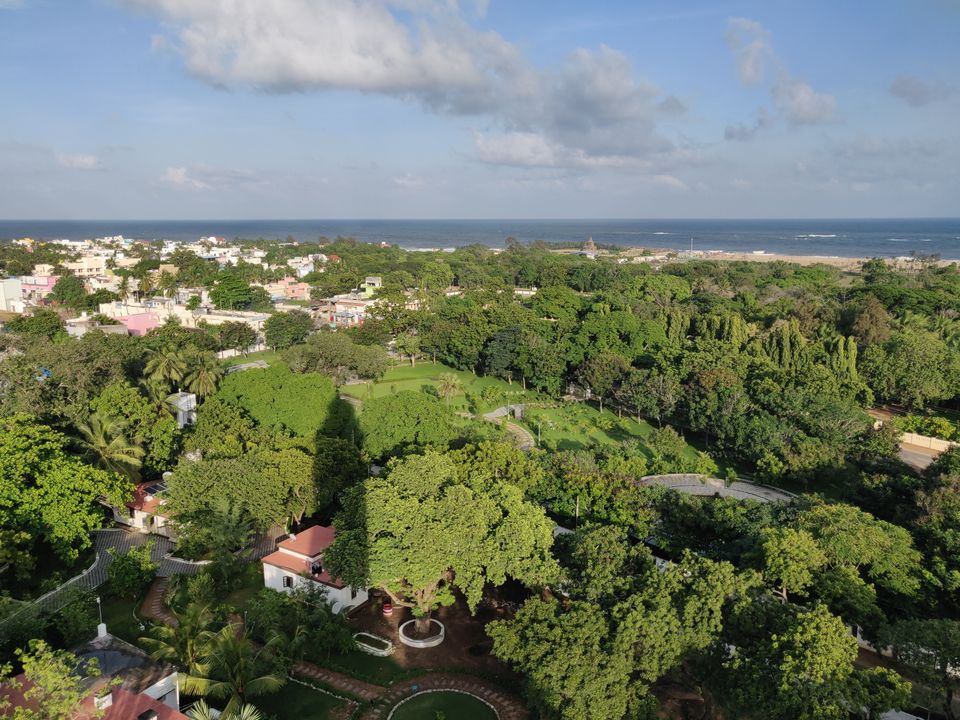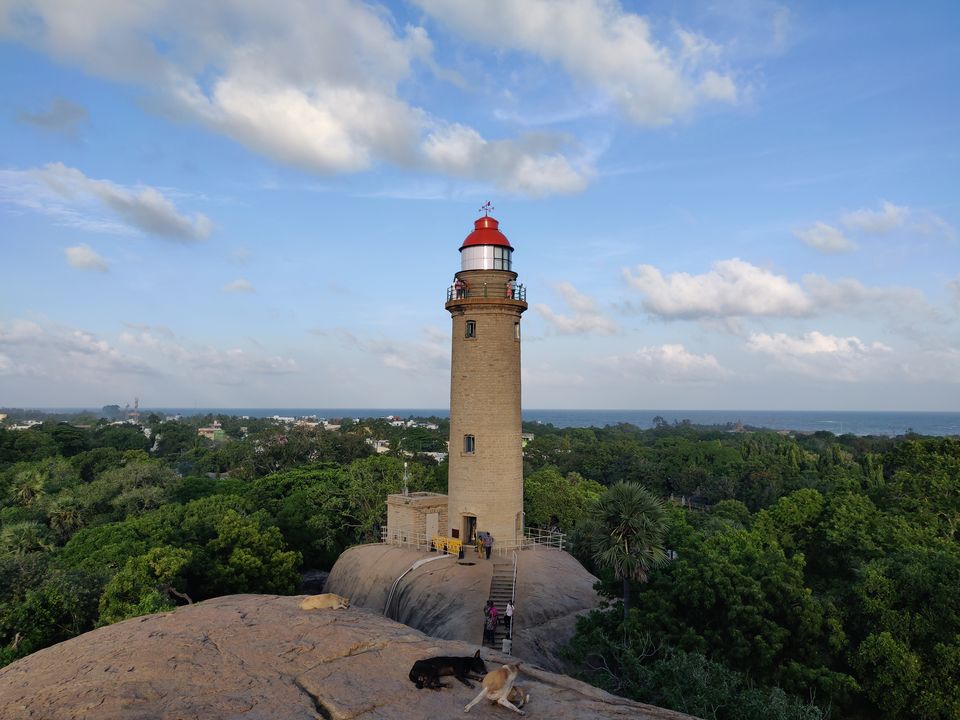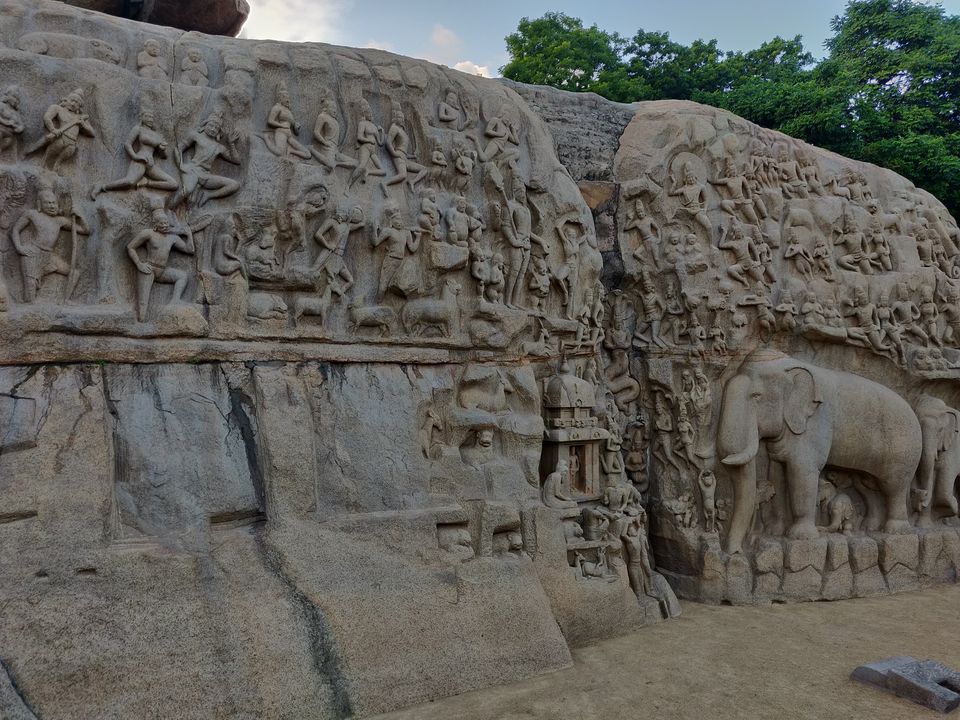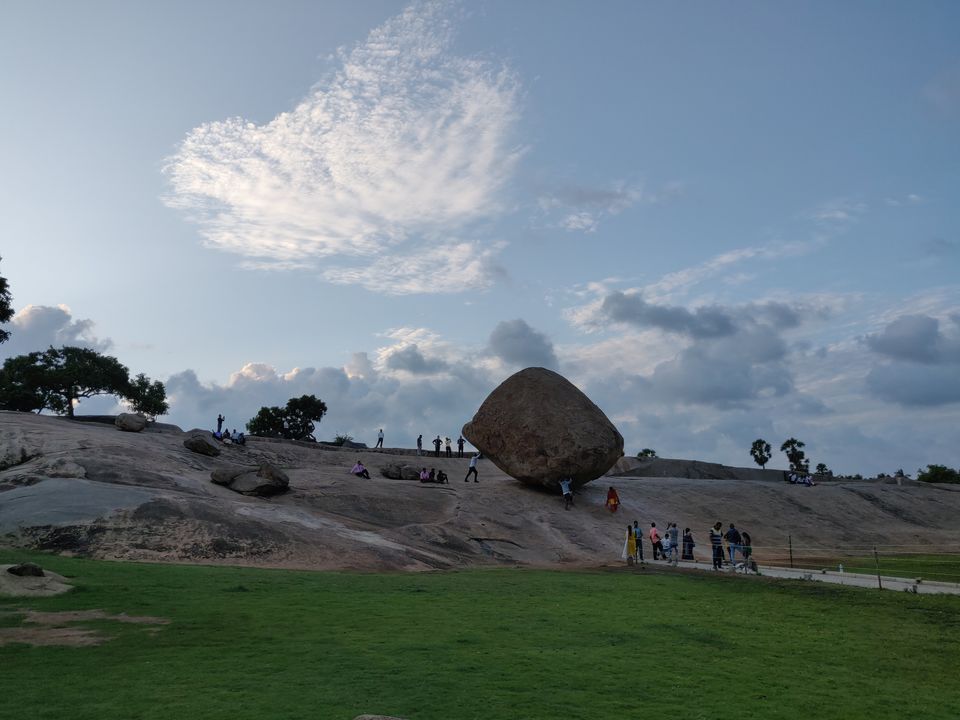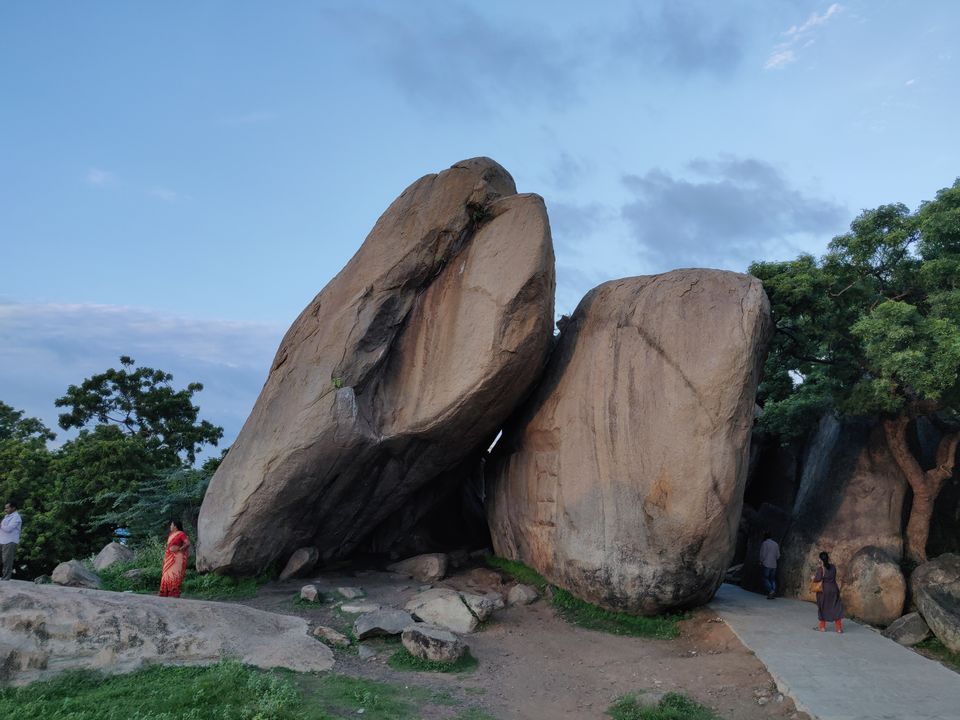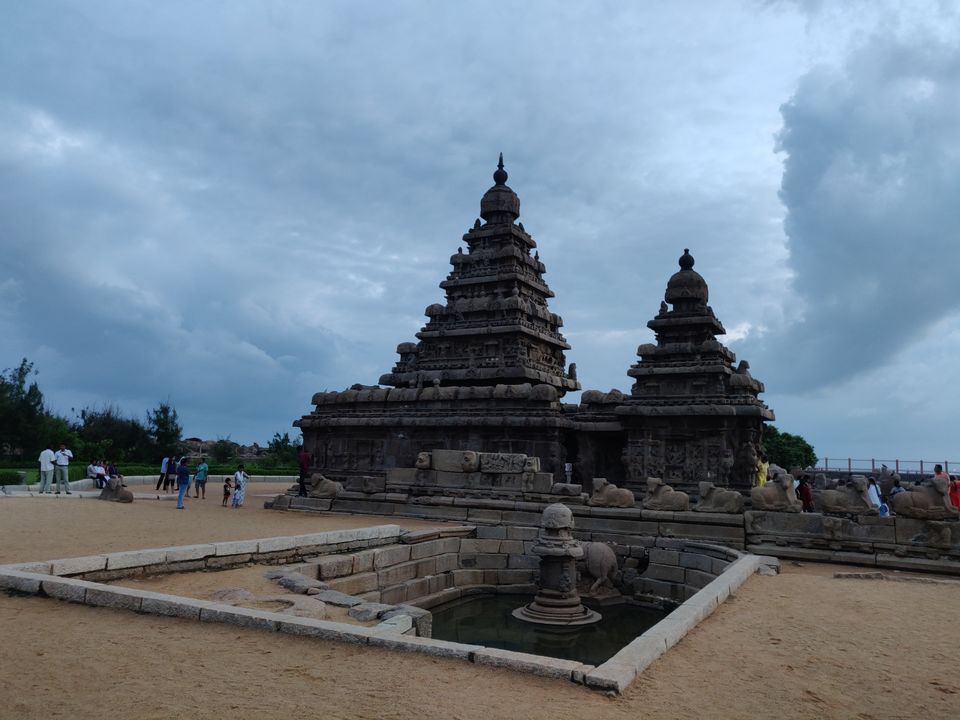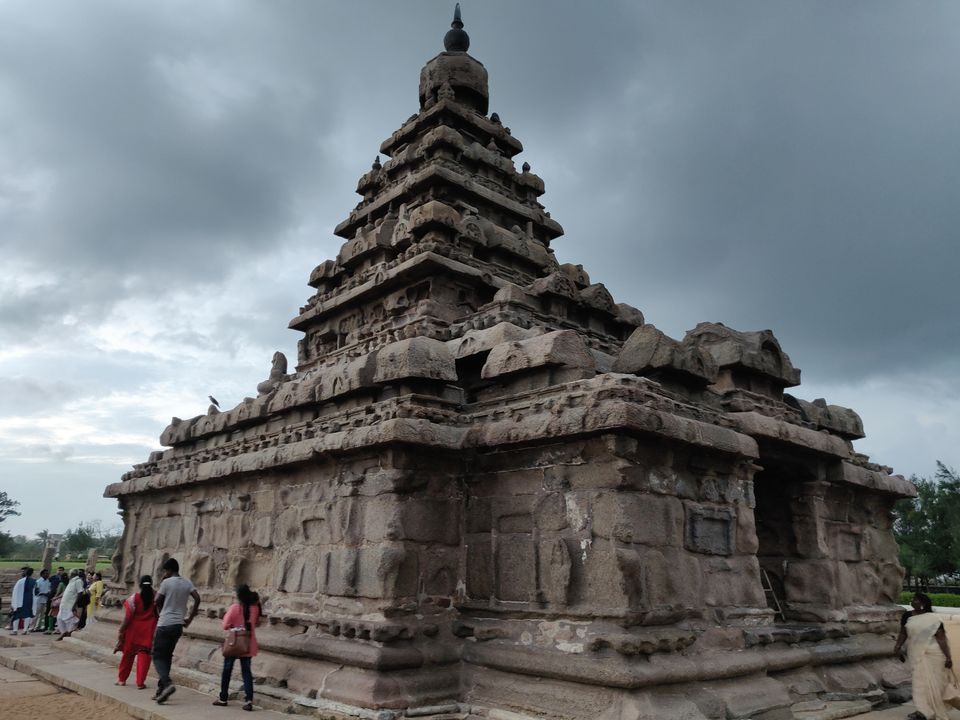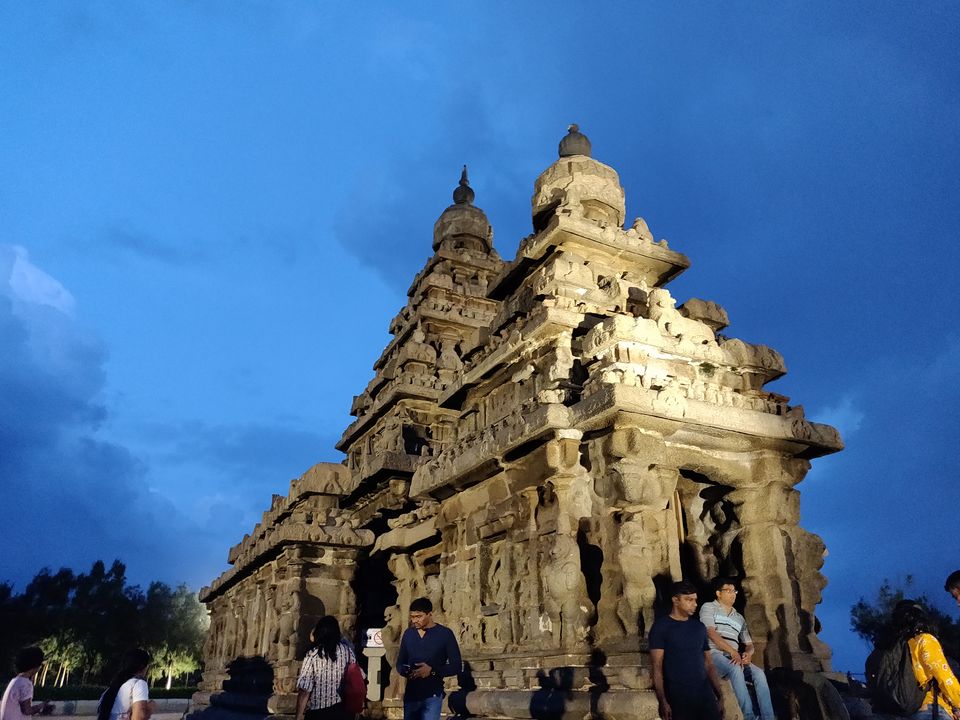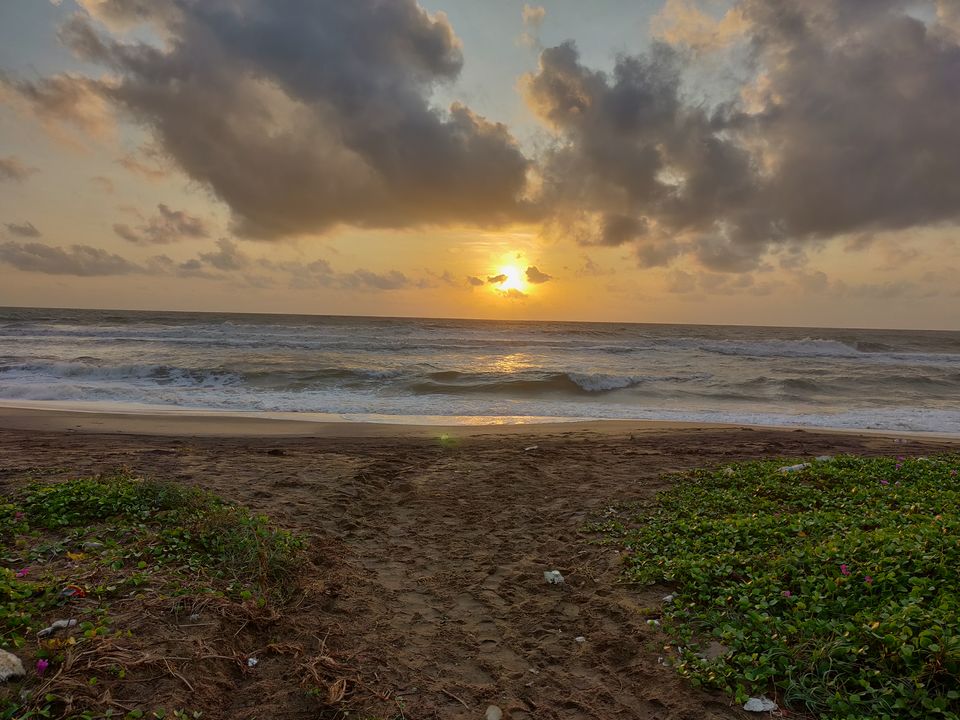 After our refreshing stay in Mahabalipuram, next day we left for Pondicherry. Pondicherry is known for Auroville which is a township in itself and the French style colonies. We visited Auroville and we specifically wanted to see Matri-Mandir. Pondicherry is 2 hours drive from Mahabalipuram via ECR route. Again scenic and beautiful. Auroville is situated deep inside. You will find lot of foreigners on the way to Auroville. To visit and view Matri Mandir, you will have to walk 1 km through the shades and enjoy and the lush green environment and few cafes.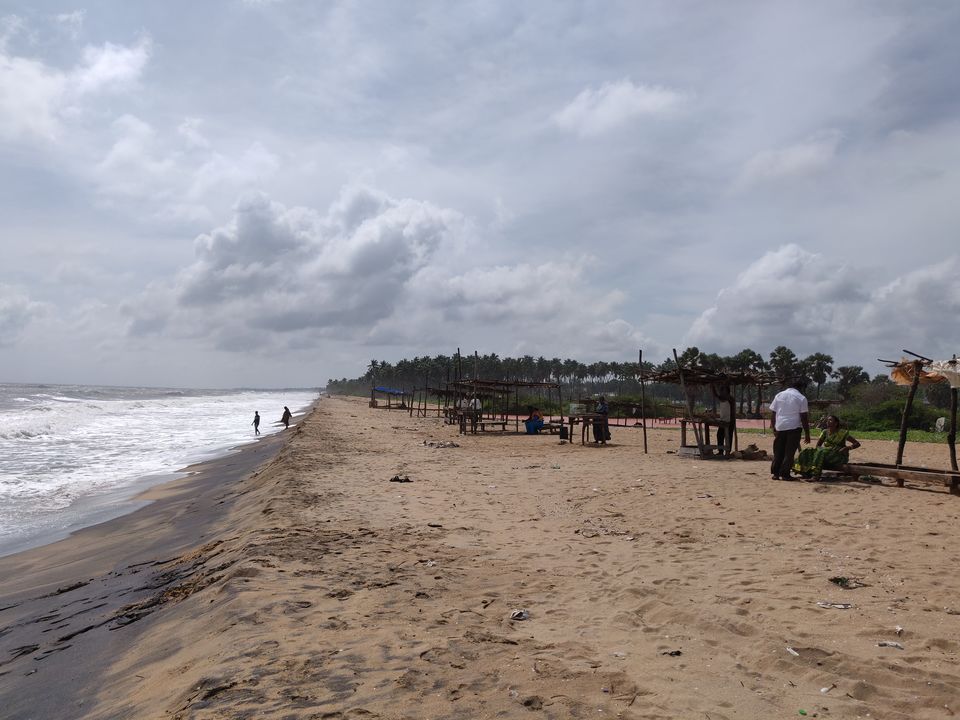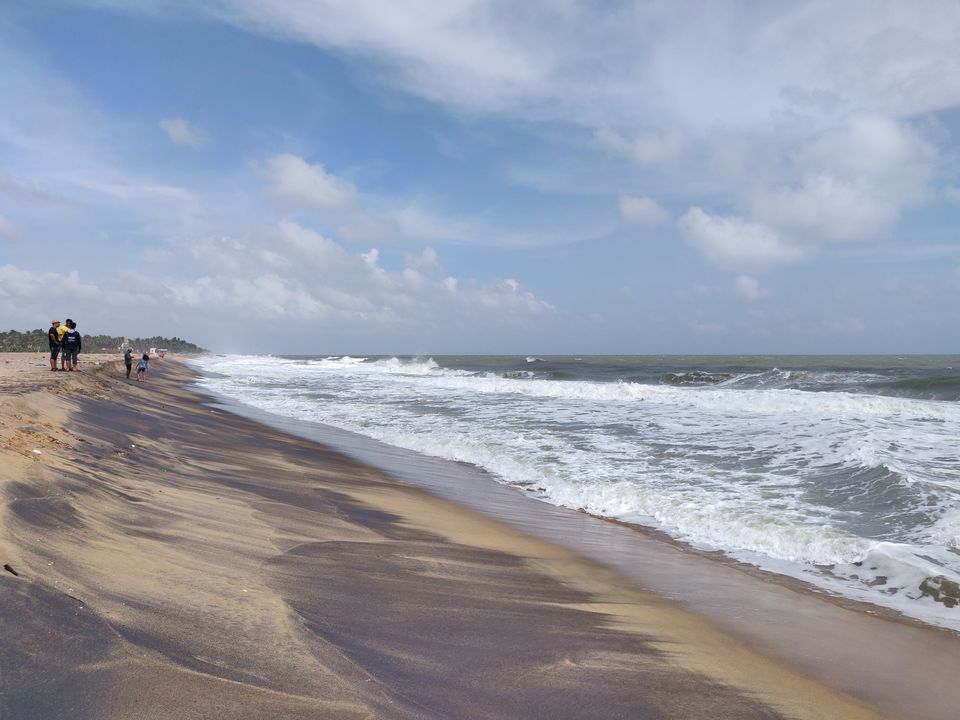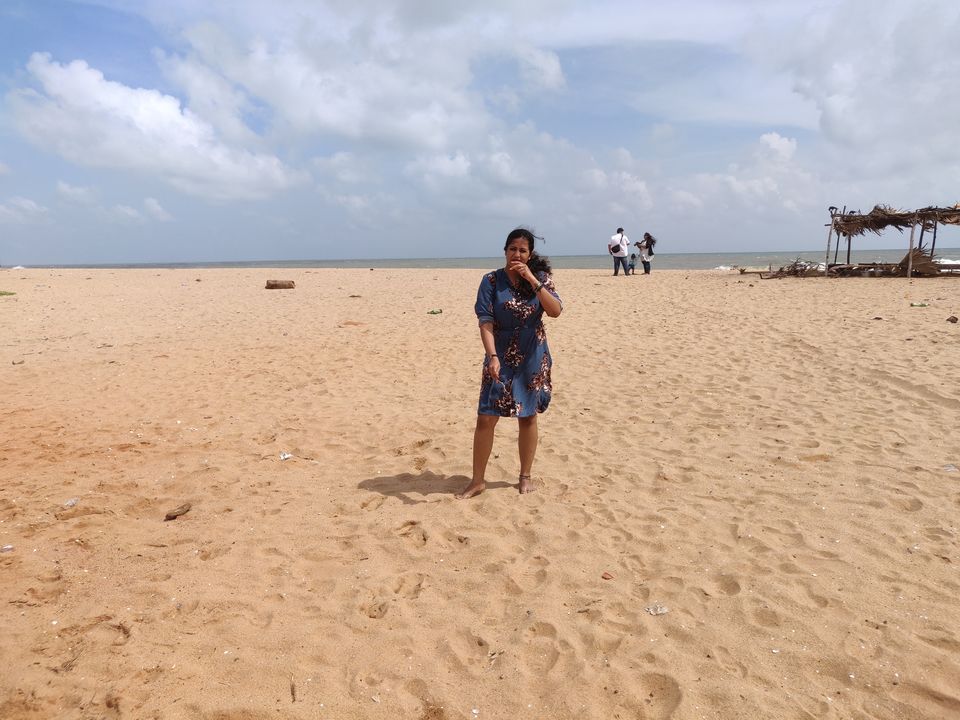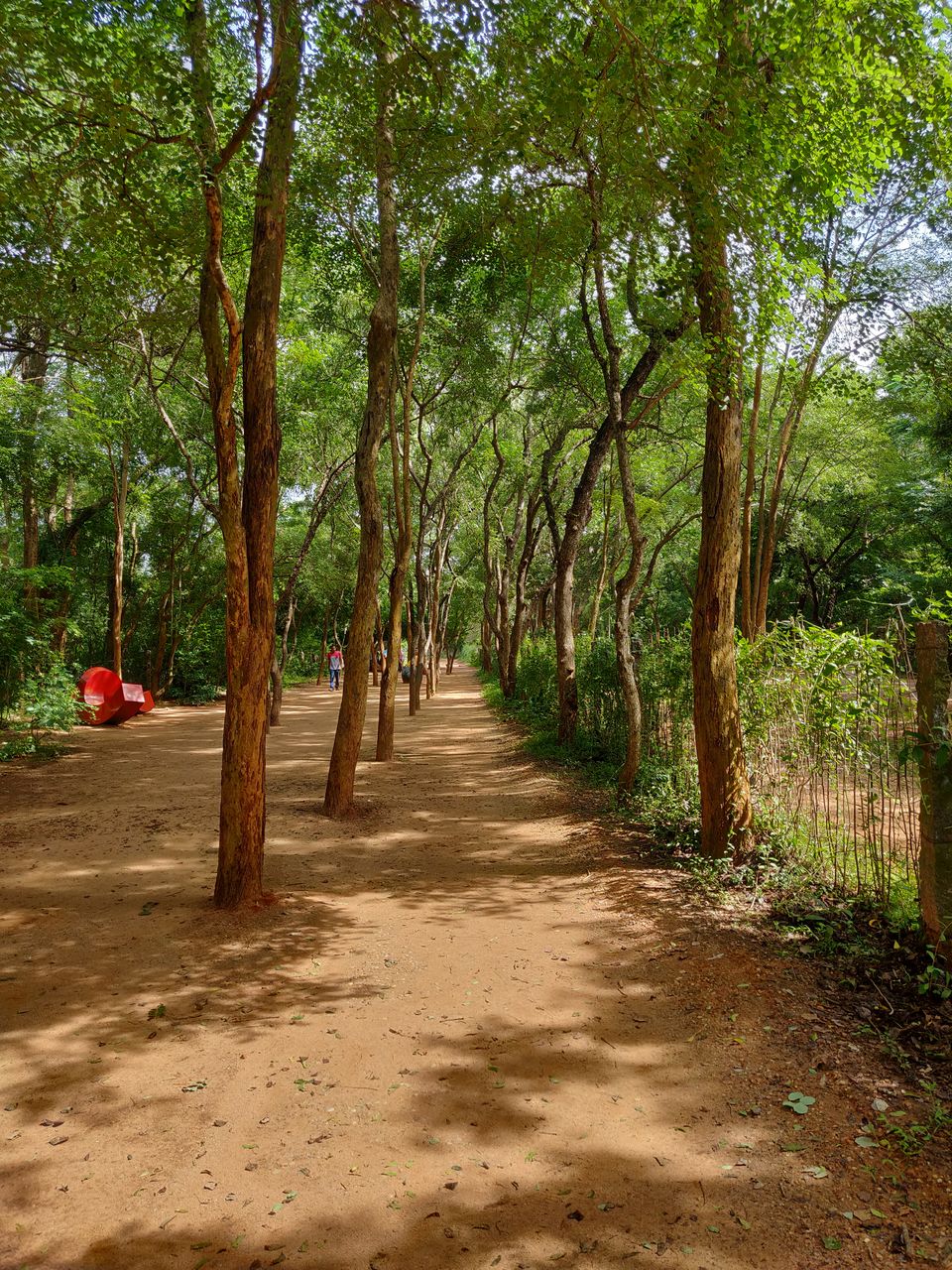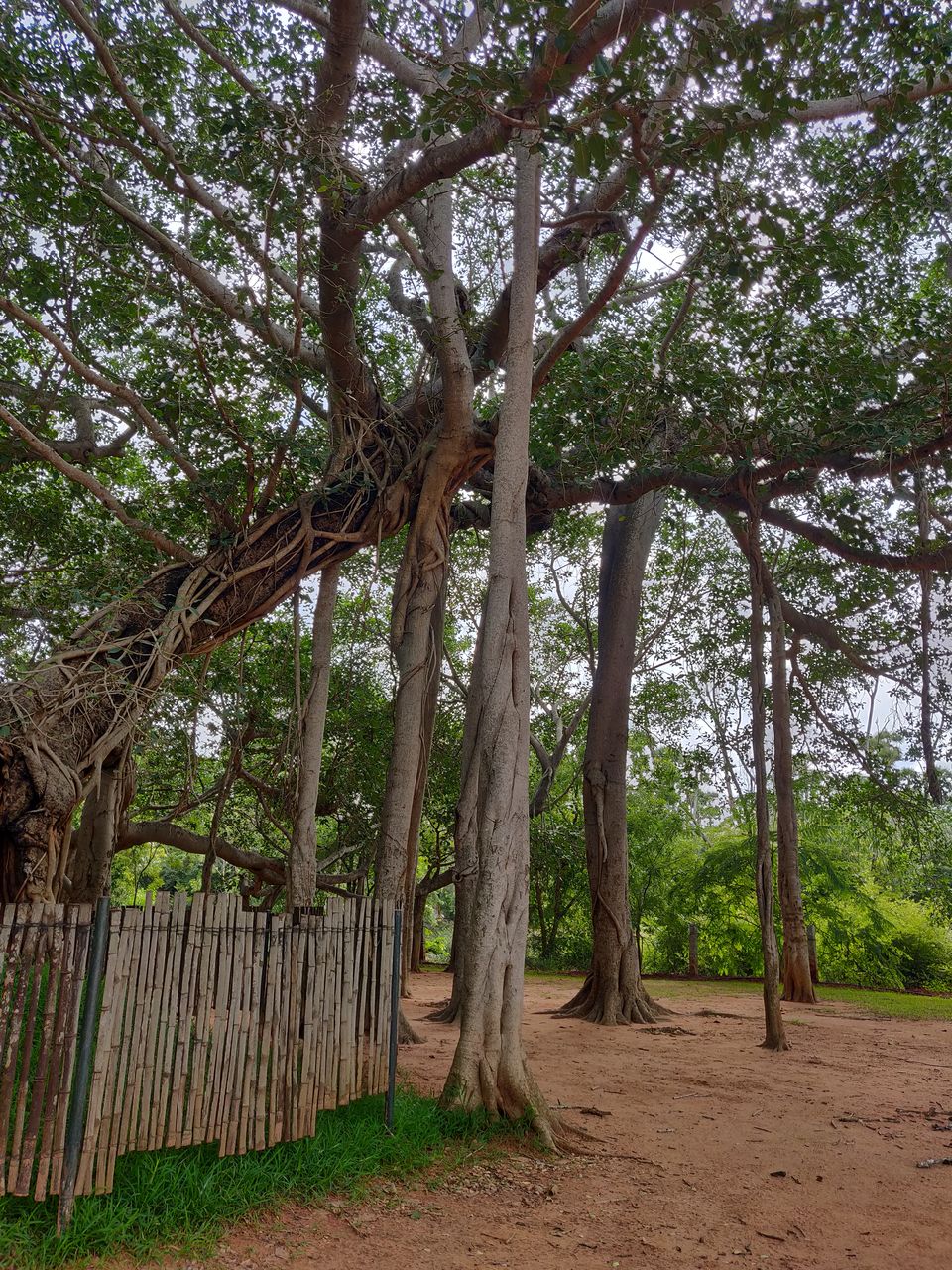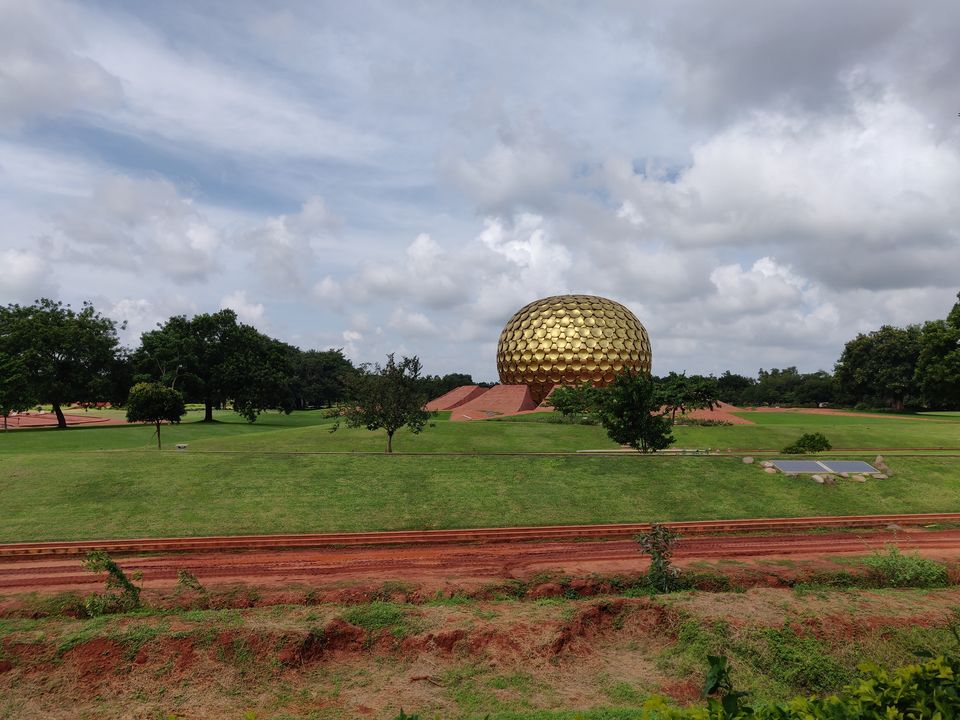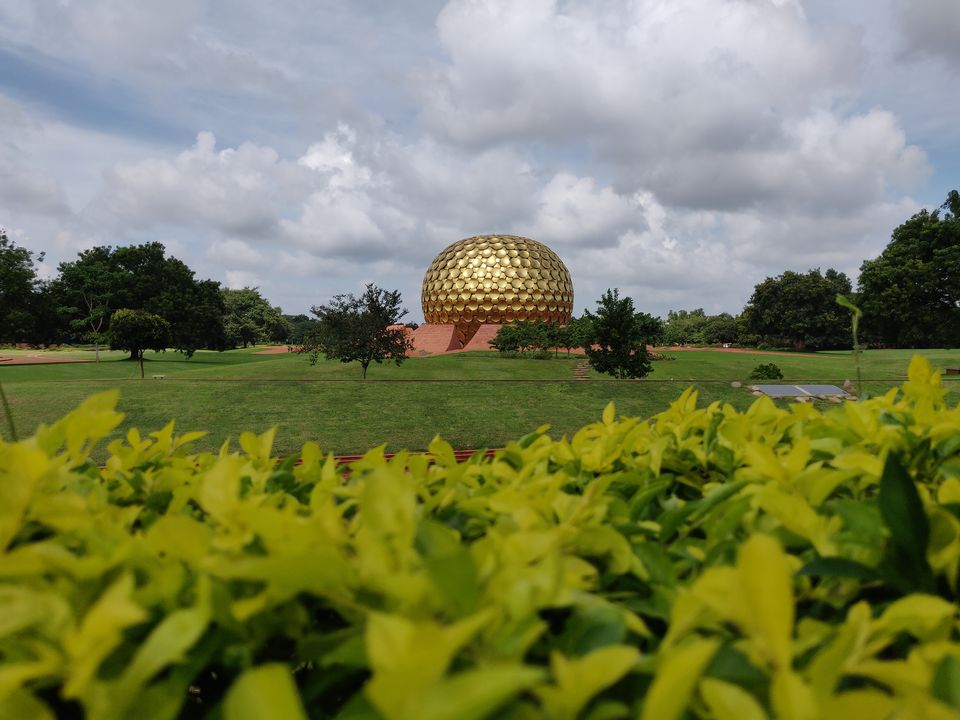 After visiting Matri Mandir, we checked in to our hotel and later in the evening we went for sight seeing. We visited Manakula Vinaygar temple which is a must visit temple. It is a Ganesh temple. They have an Elephant outside named Laxmi who will give you blessings. Its a treat to watch actually! The temple is very beautiful with carvings and depictions of Lord Ganesha and his story. Later we visited a church. Basilica of Sacred Heart of Jesus. This church is very beautiful and right besides the church at a walking distance, there is a railway station - Puducherry railway station. After this we went to the promenade. Its a huge area where we can walk and chill. While walking you will come across French war memorial and a Gandhi statue which looks actually stunning in the night. No vehicles are allowed here. There are many hotels and cafe on this promenade. We had our diner at a cafe named Sicily and had amazing Gelato at GMT. You should definitely try this.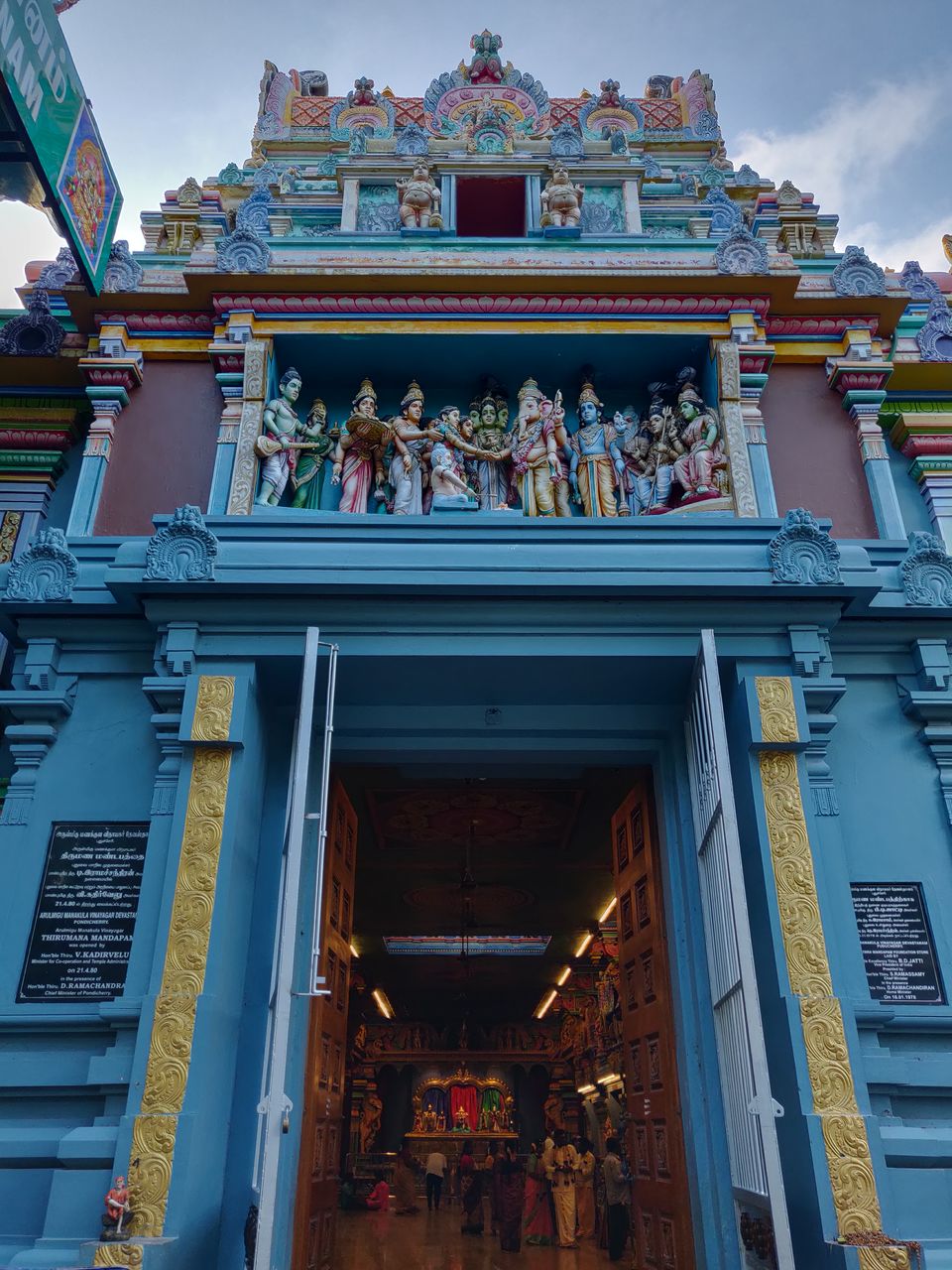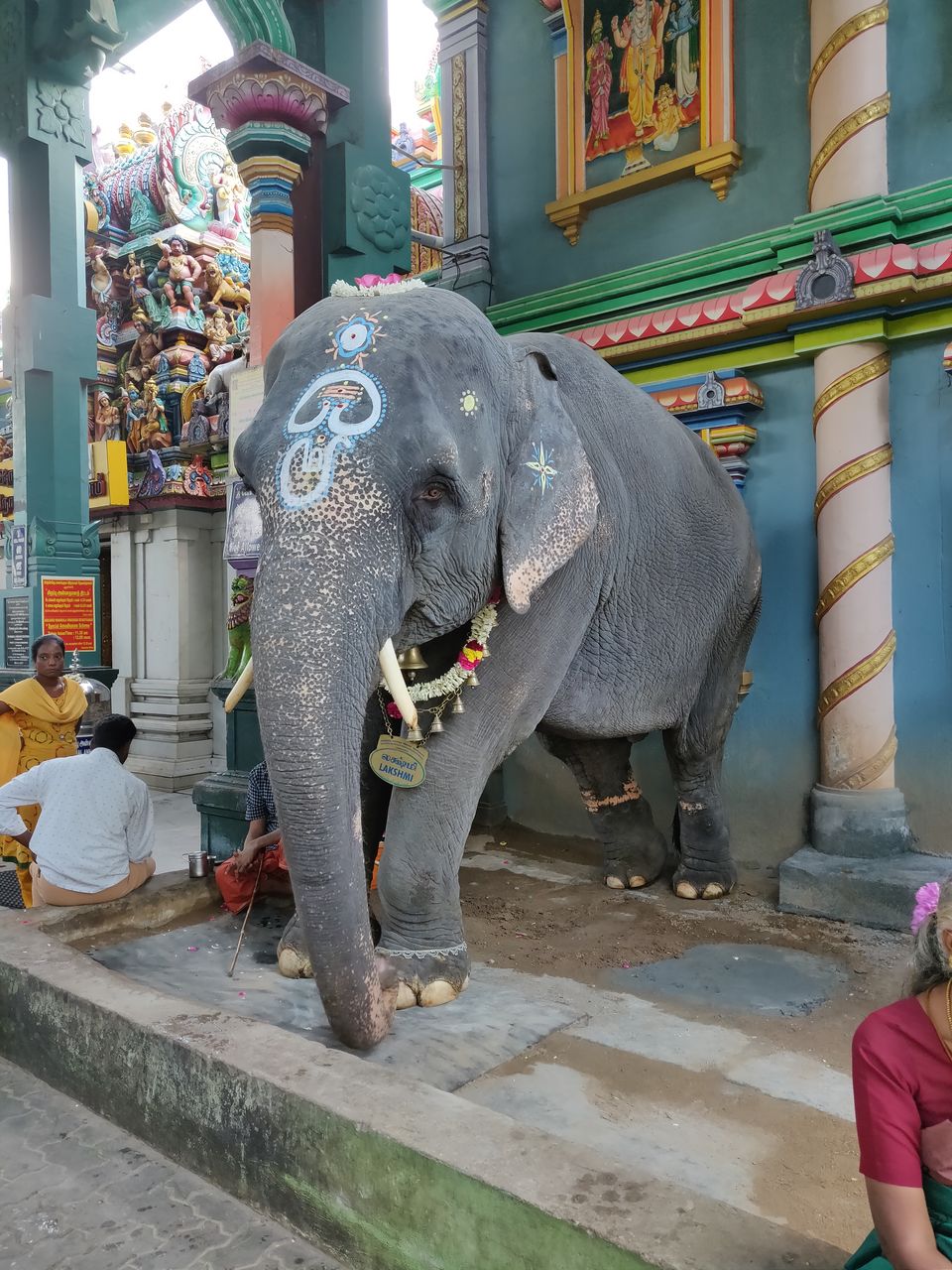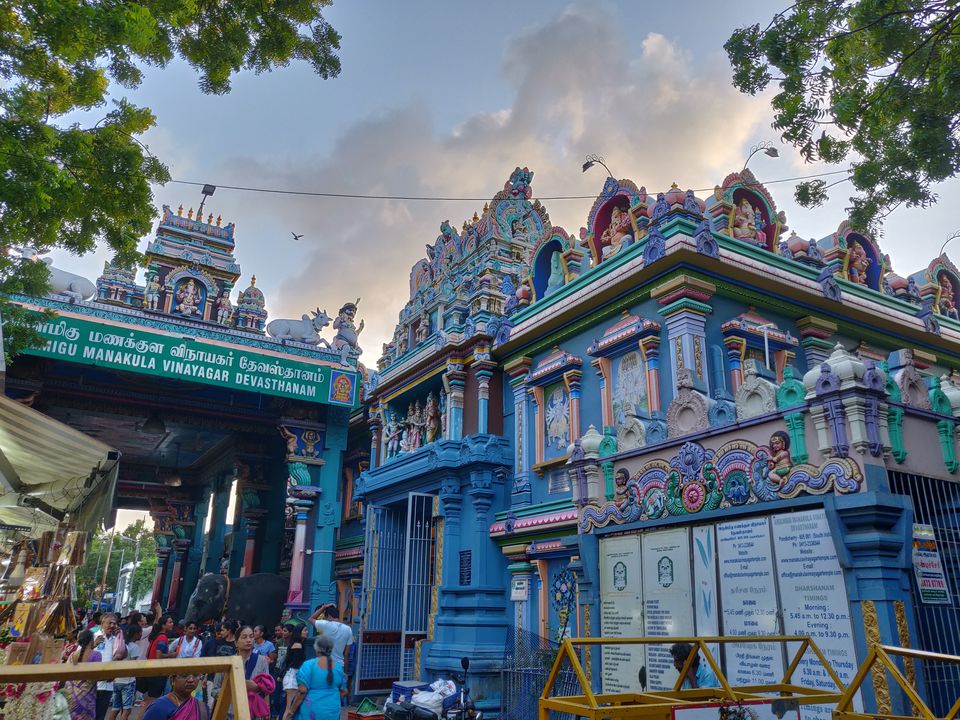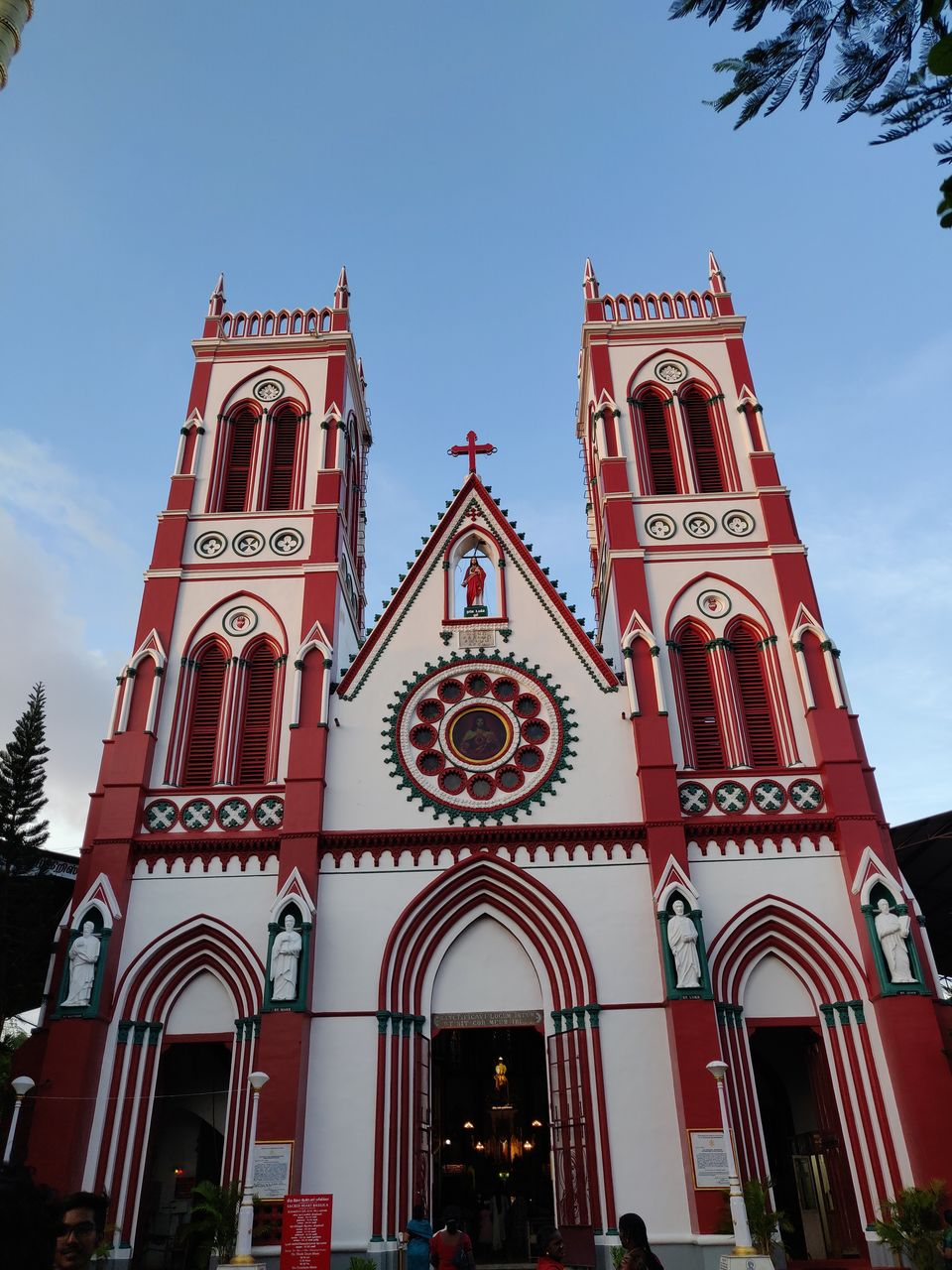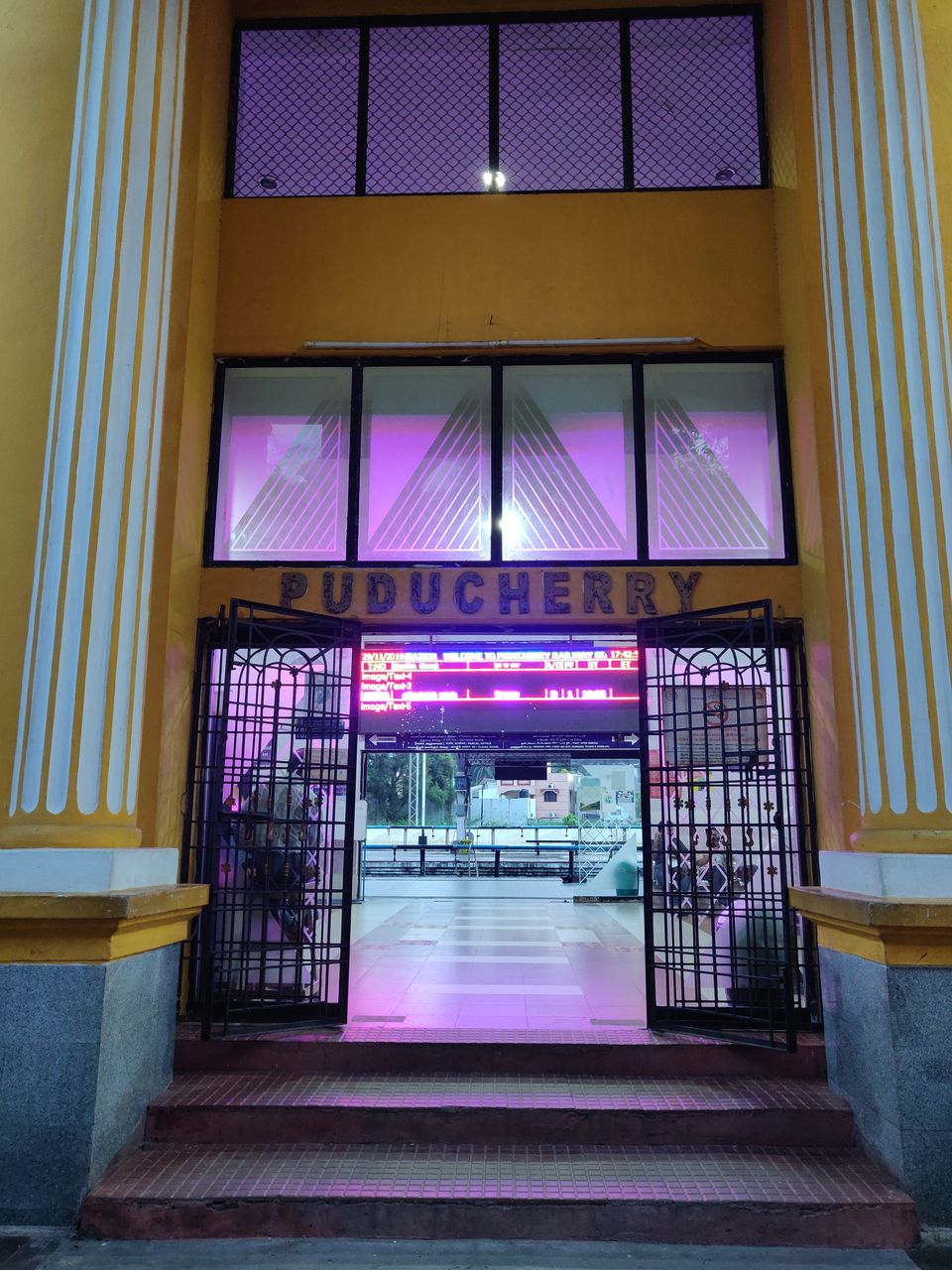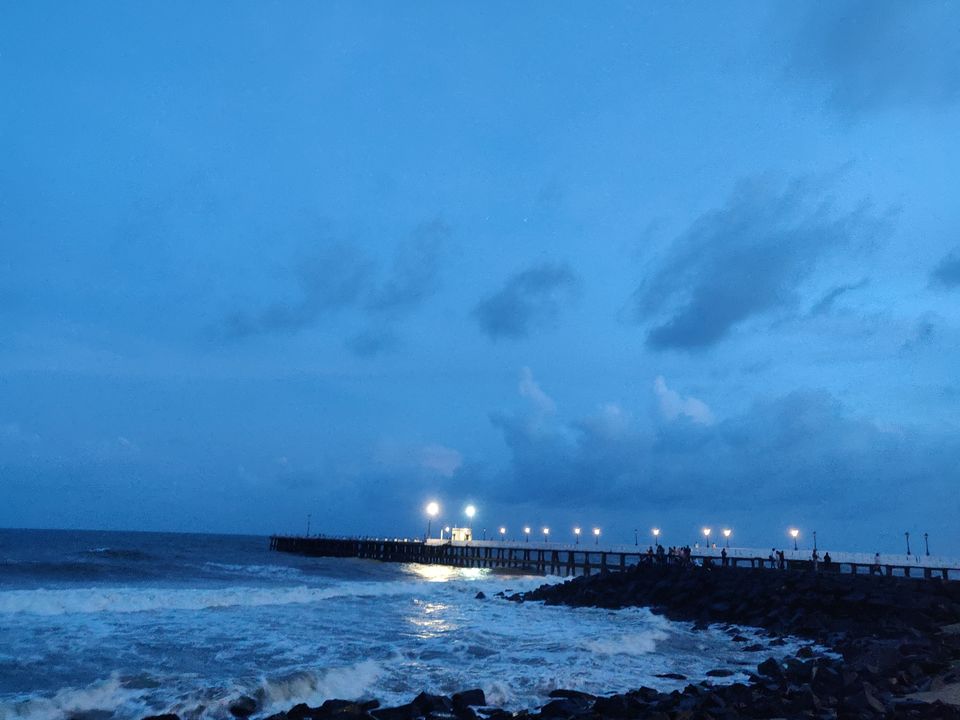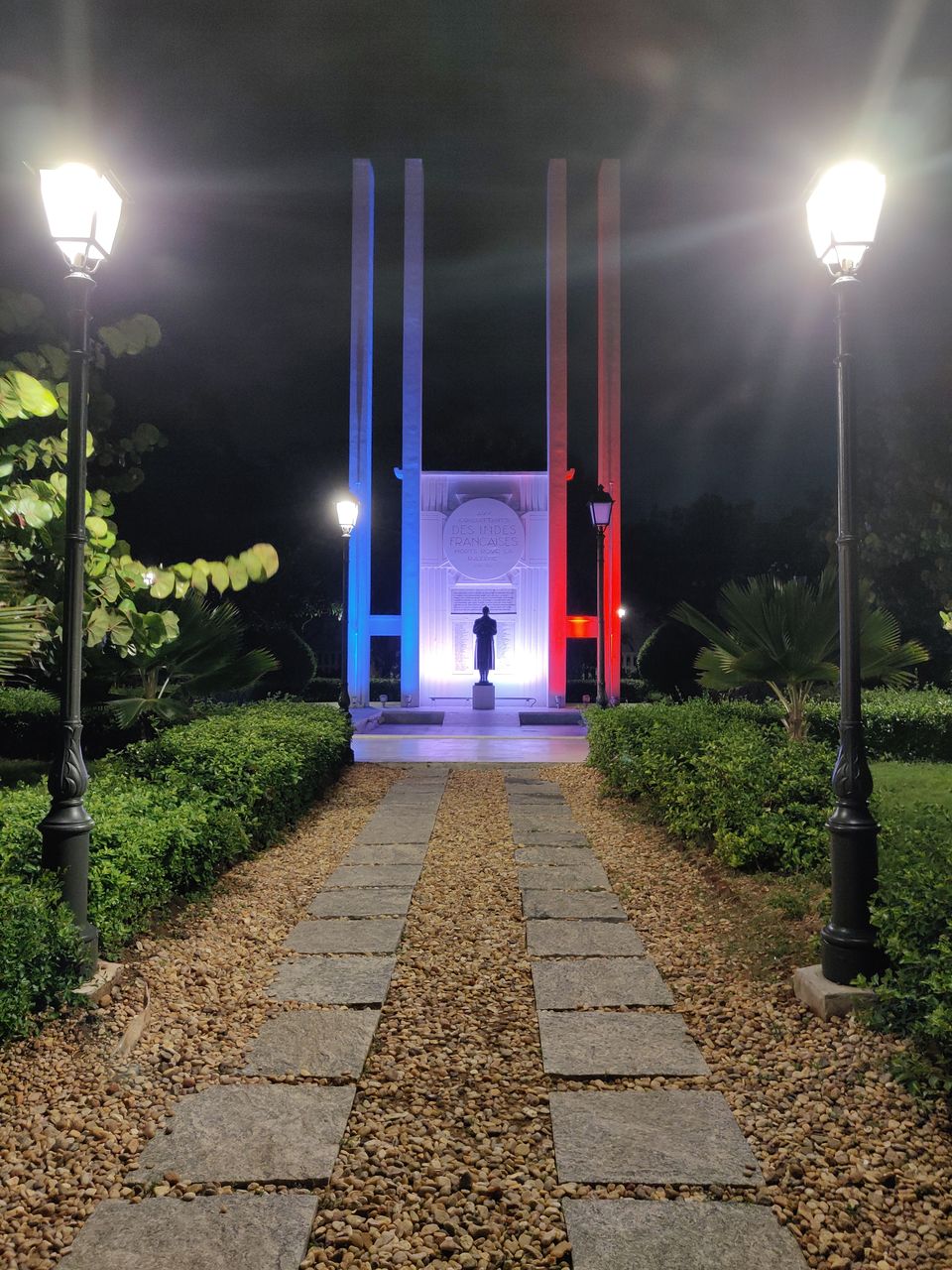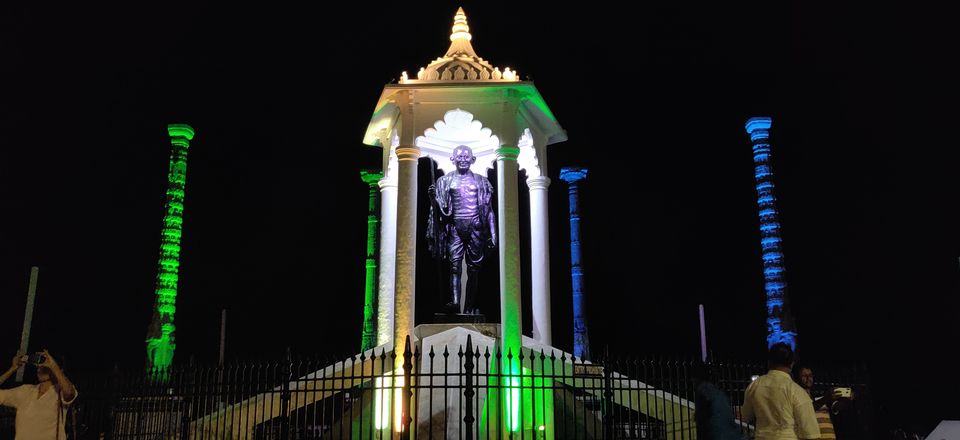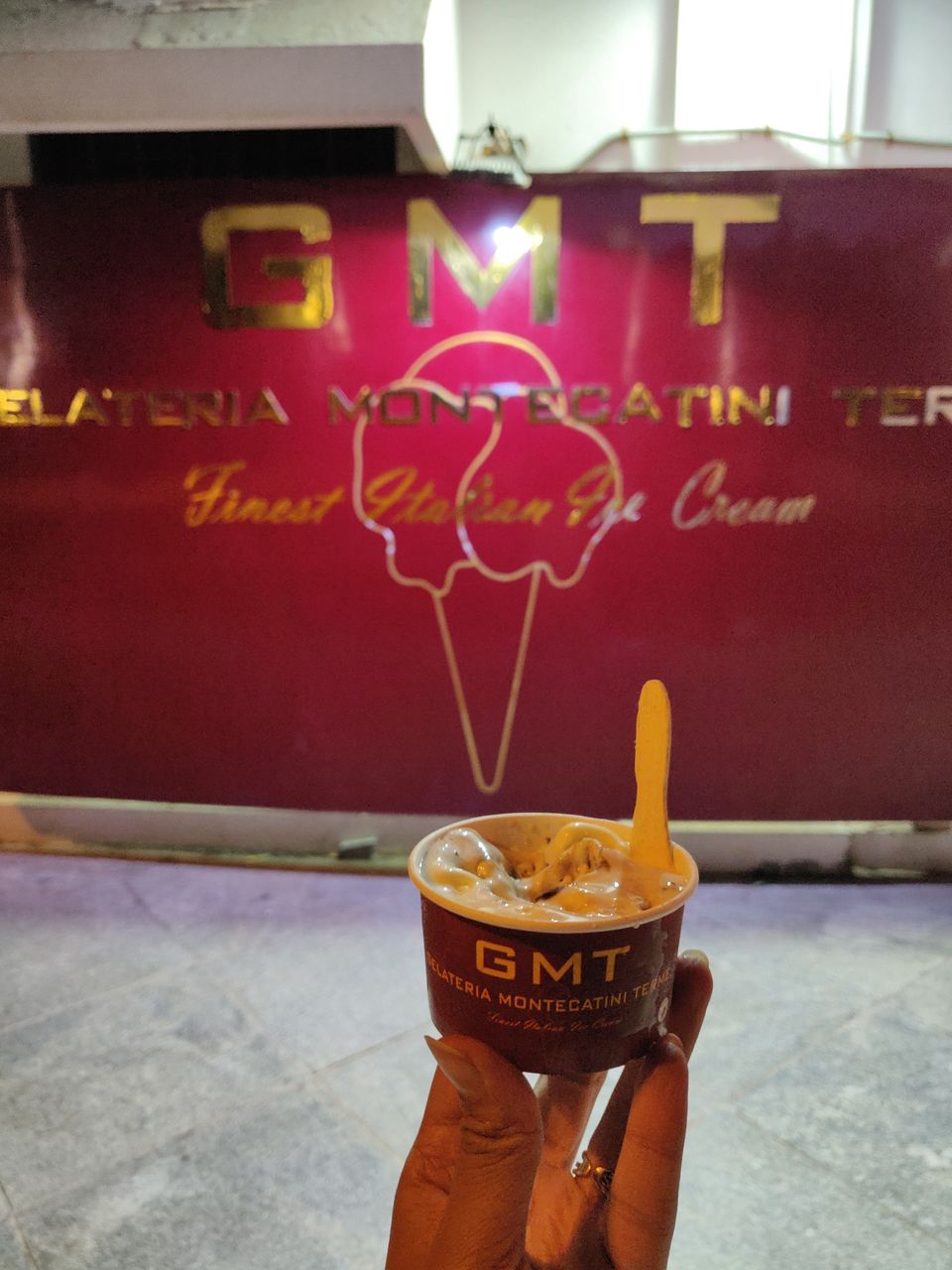 While researching about Pondicherry, I found that there is this beautiful beach called the Paradise beach and one can visit it by the means of boat ride. So next day we left for Chunnambar boat house from where you can go to Paradise beach. There is a boat service every 30 mintues. The cost of the ride is Rs.300 per person. This day, it started raining heavily and we were afraid that we would miss out on places. But luckily the downpour reduced and we were able to visit Paradise beach. Its a very beautiful beach with one side backwaters and the other side Bay of Bengal. This is a visual treat to watch. After spending sometime at the beach and the rain started pouring in again, we decided to leave and head back to hotel as we were drenched in the rain. Luckily the rain stopped in the afternoon and we decided to visit the white town. This area is where you will find the french architectures with cute yellows and pinks and whites. The street names are in French. It is very much advisable to walk on the streets rather than taking a 2 or a 4 wheeler. The beauty of this place can actually be explored while walking. You can click here dozens of pictures and never get tired because the place, the street is so beautiful. While walking we came across this bakery called The Baker Street. They serve the best croissants in town. They also have macroons, cakes, chocolates, savouries and much more. One should definitely visit this place. Later in the evening we had diner at 1 Rue Suffren which is a resto-bar right opposite to Bharati park. This place serves very good food and the ambience is perfect to chill with your friends.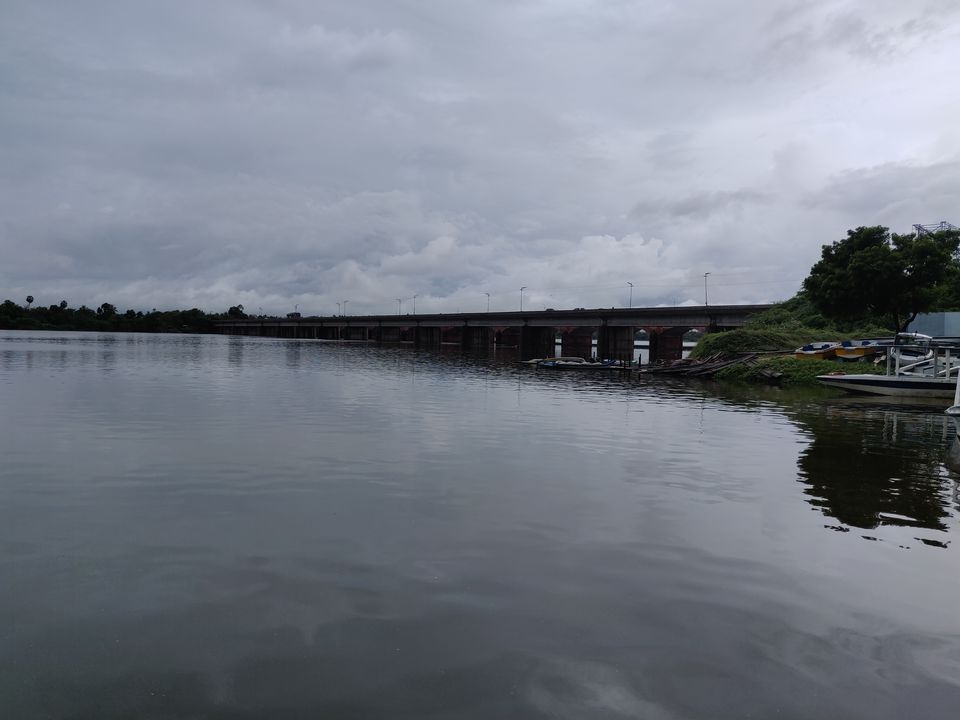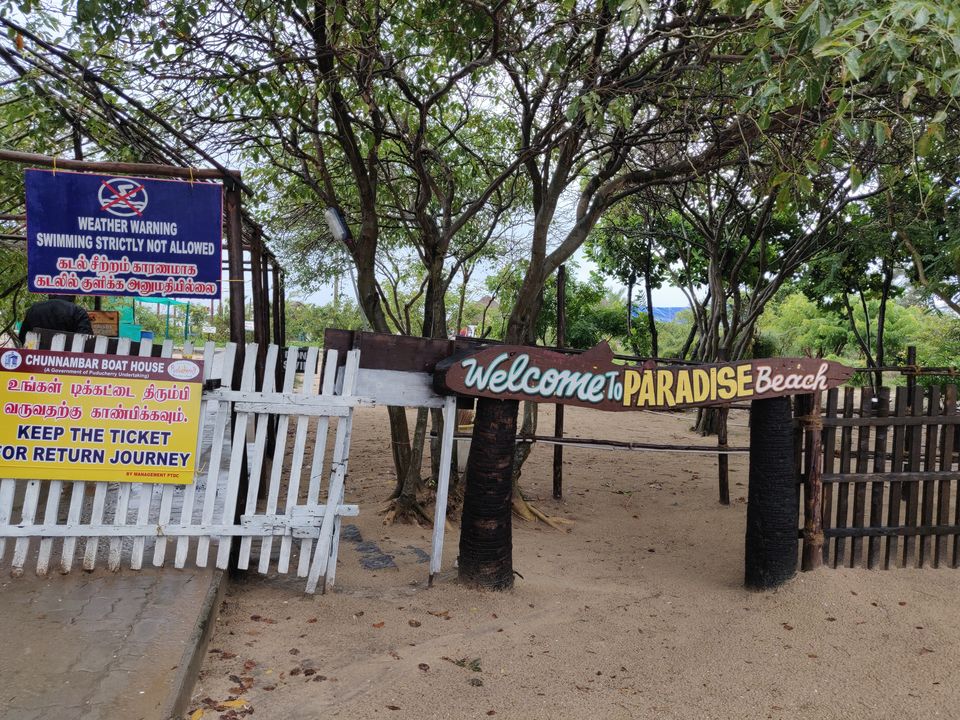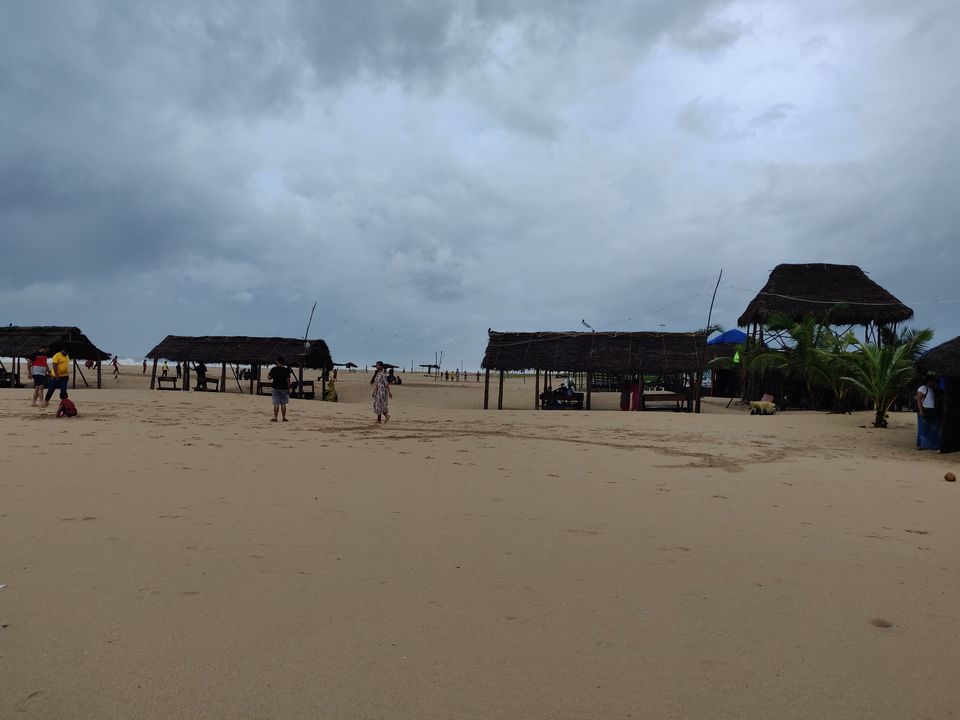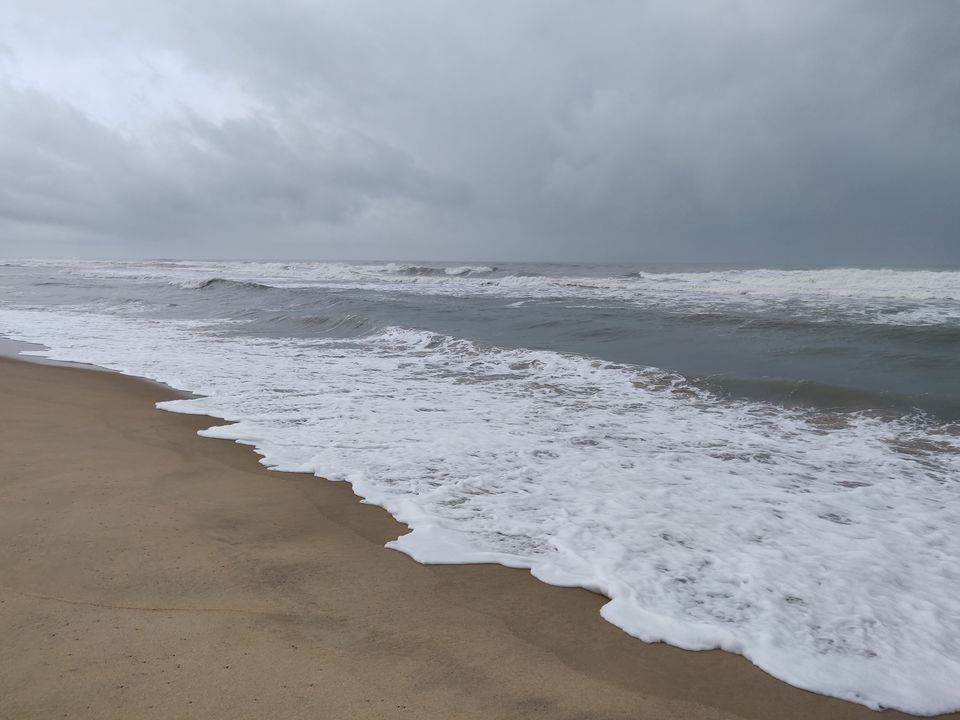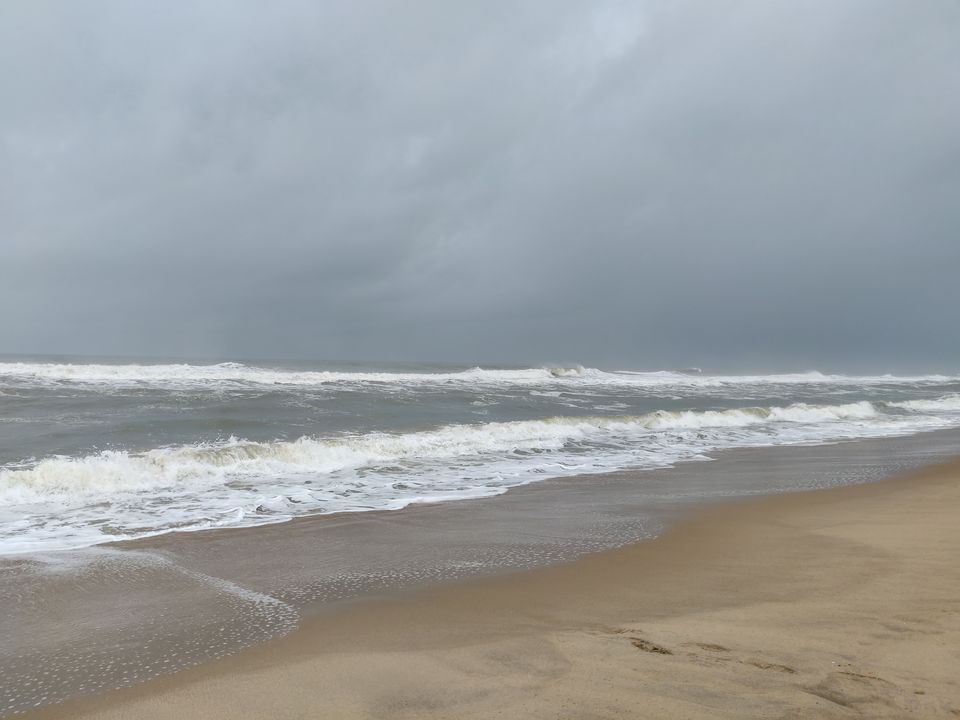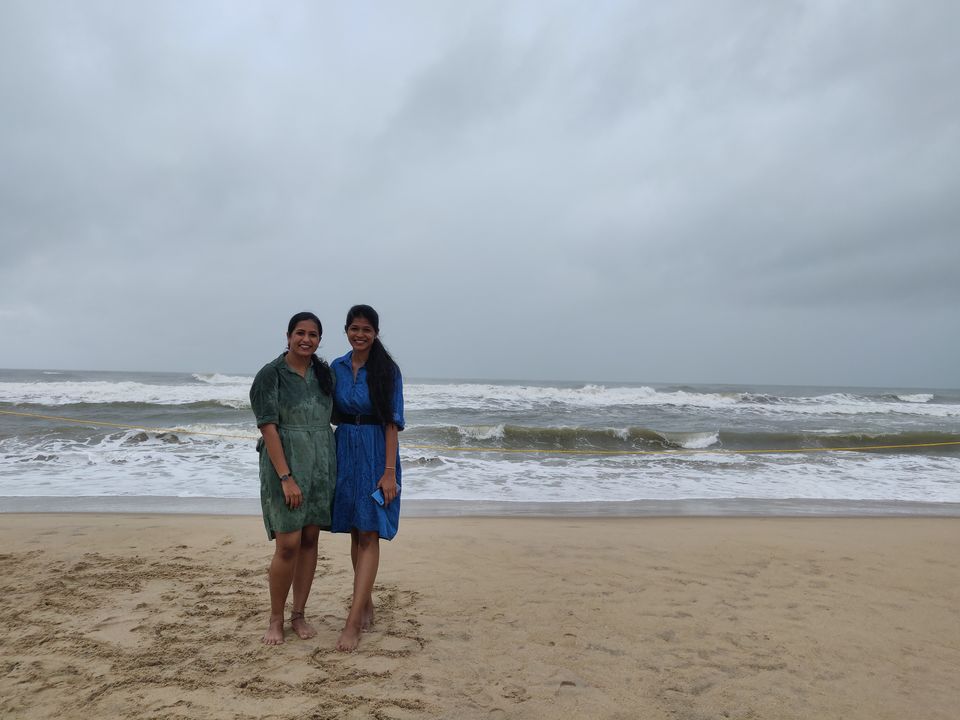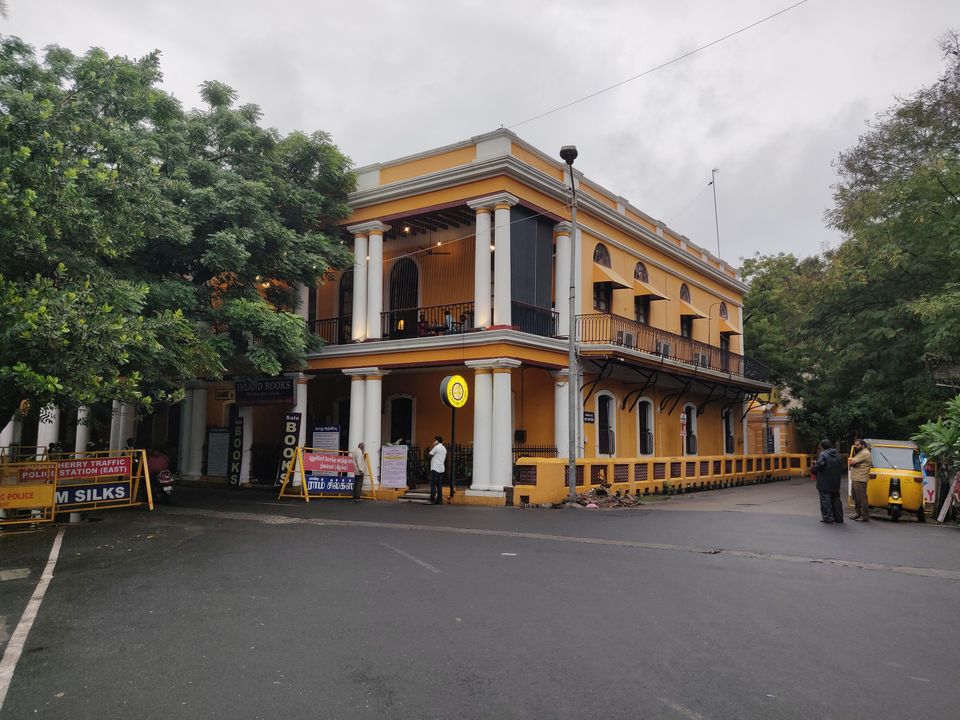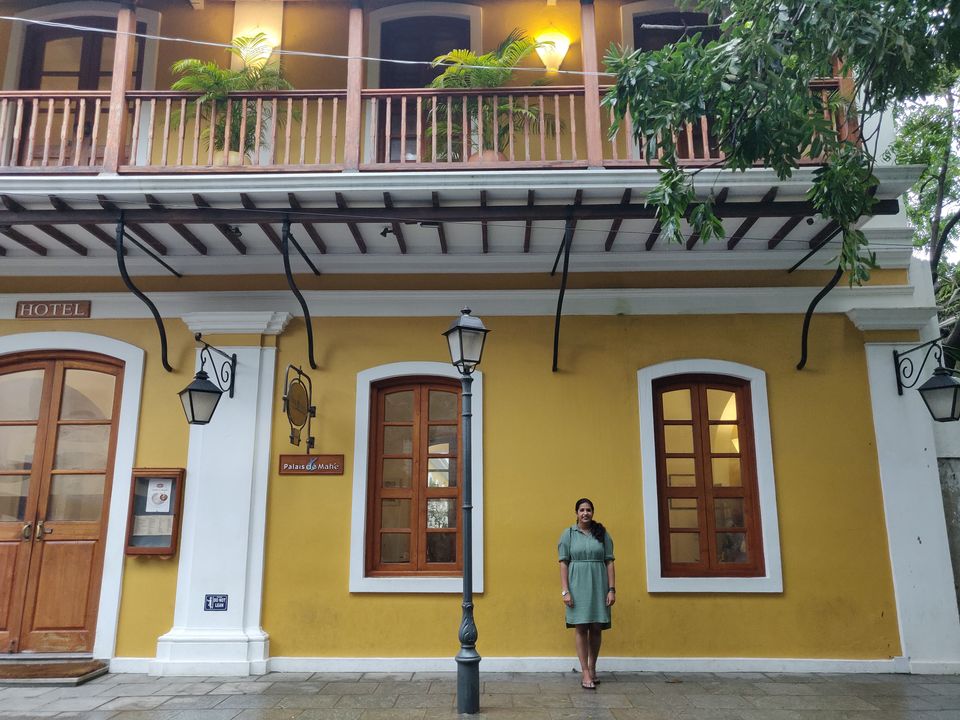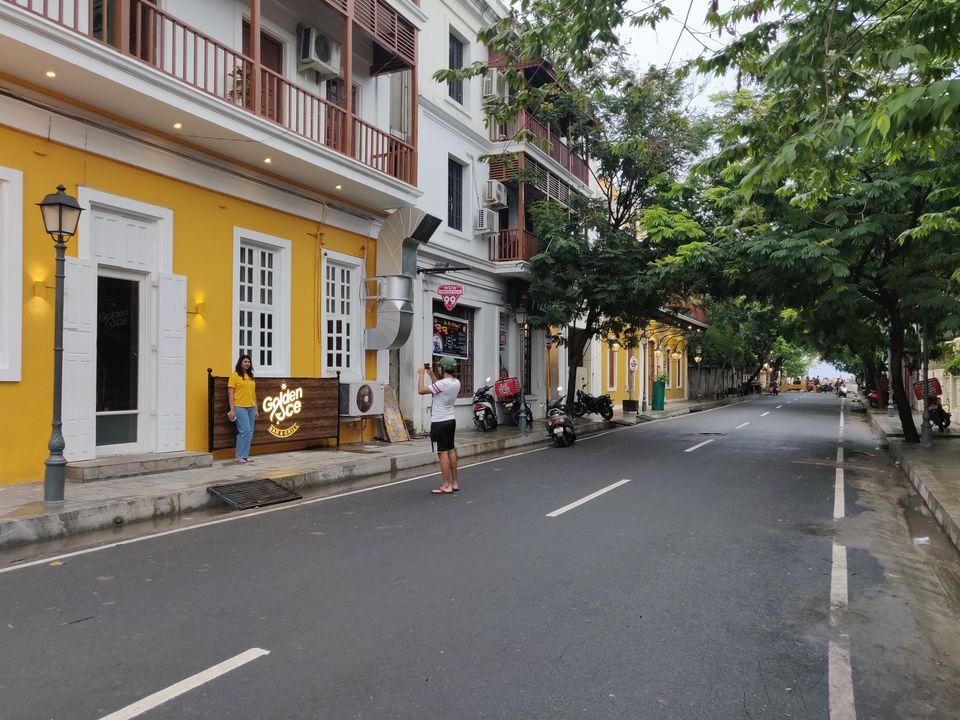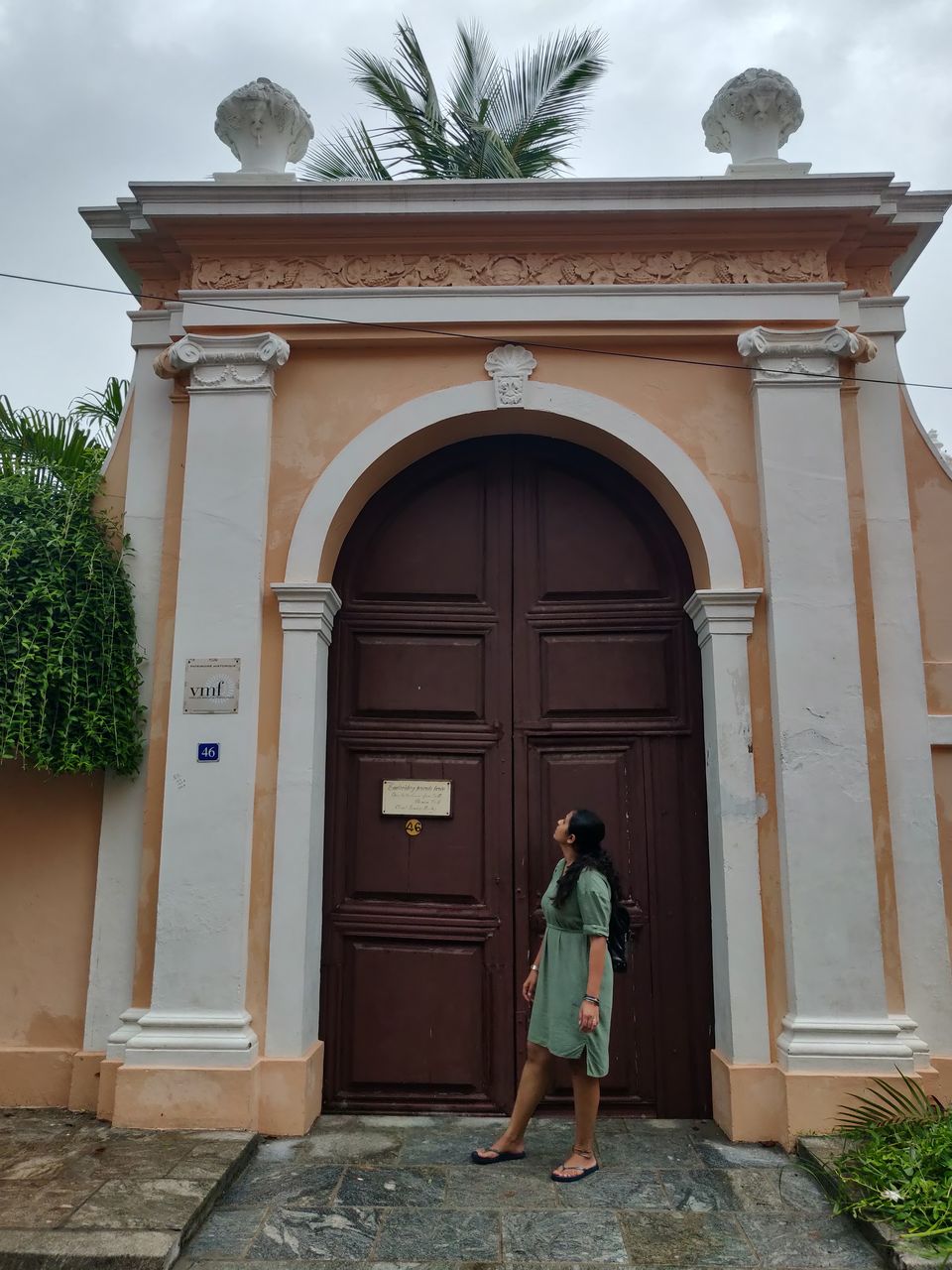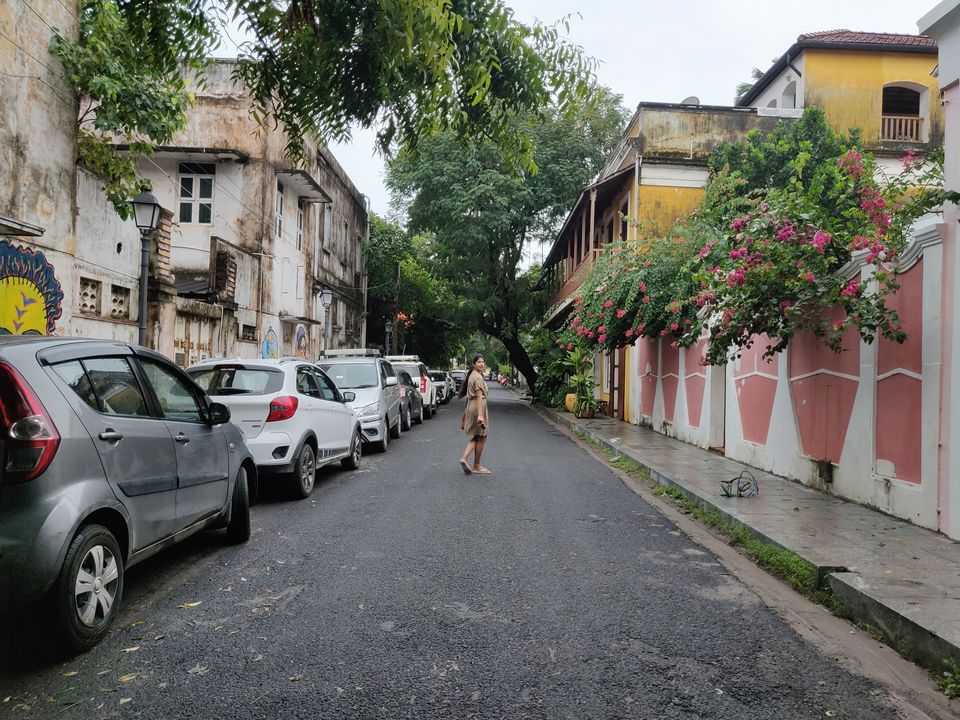 Day 4, it was sad leaving this place. We left for Chennai airport with wonderful memories! :)
Hotels where we stayed:
1. Meya Beach walk hotel - Mahabalipuram
Perfect for those who love beaches! 10 minutes drive to the city's centre which has the light house, shore temple and group monuments. But this place is very quite and peacefull and best for relaxing.
2. FabHotels Thaneegai residency - Pondicherry
A very good hotel. 15 mins drive to the White town, Temple, Promenade and rock beach.
One can also opt for hostels. Mi Casa is one such good hostel. Accessible to all nearby locations.
Travel:
Mumbai to Chennai flight and travelling to Mahabalipuram and Pondicherry and back to Chennai by cab. One can opt state transport AC buses as well. They are comparatively cheaper. Or one can also opt for self drive cars. I booked my cab on Gozo Cab services for the round trip which included all the places we wanted to visit.
Pondicherry sight seeing can be done on 2 wheelers as well. There are many bike rentals from where you can hire your bike.
Cost:
The trip cost was Rs.16,500 per person including flights, cab, hotels, food, toll charges, parking charges and miscellaneous.
Frequent searches leading to this page:-
pondicherry best restaurants, pondicherry road trip, chennai mahabalipuram family tour package, chennai local tourist places, places to visit in ecr chennai, places to visit in chennai, fun things to do in chennai with friends, chennai hotel booking