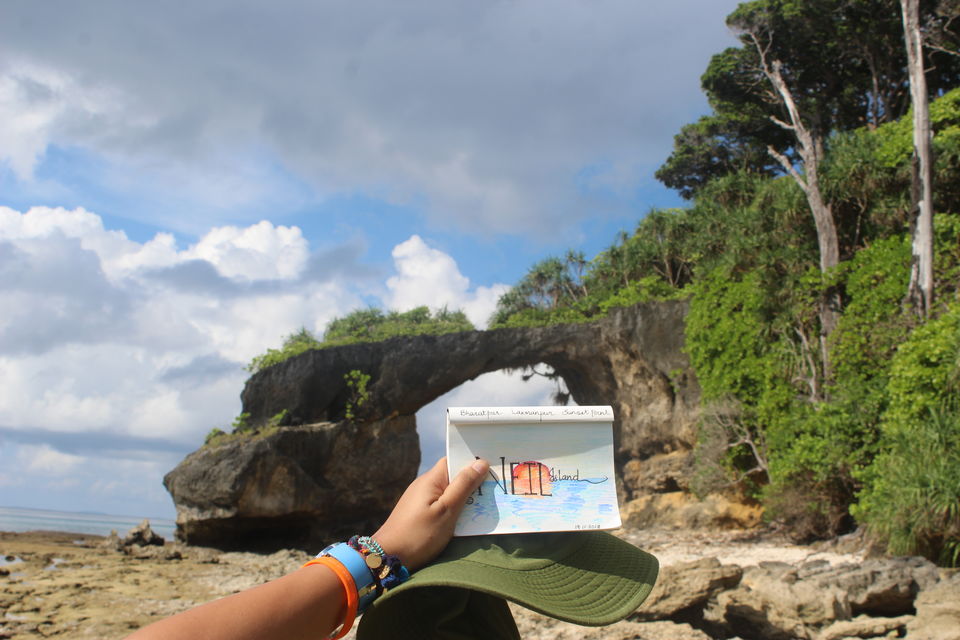 Neil is one of the small Islands of Andaman.
Connectivity for Neil is either you can take a cruise from Portblair or Havelock. The cruise or ferries are both available via Government and private. Starting range is around Rs. 1000.
Duration one should spend on Neil Island Ideally around one or two days.
Neil Island has major two beaches Laxmanpur I and II Beach and Bharatpur beach and to name others are Sitapur beach and Rampur beach, so the history of names goes this way when people apart from tribals started migrating to these Islands stories of Mahabharata and Ramayana were highly Influential So both the names are from the mythological characters also same goes with the beaches at Havelock i.e Radhanagar Beach.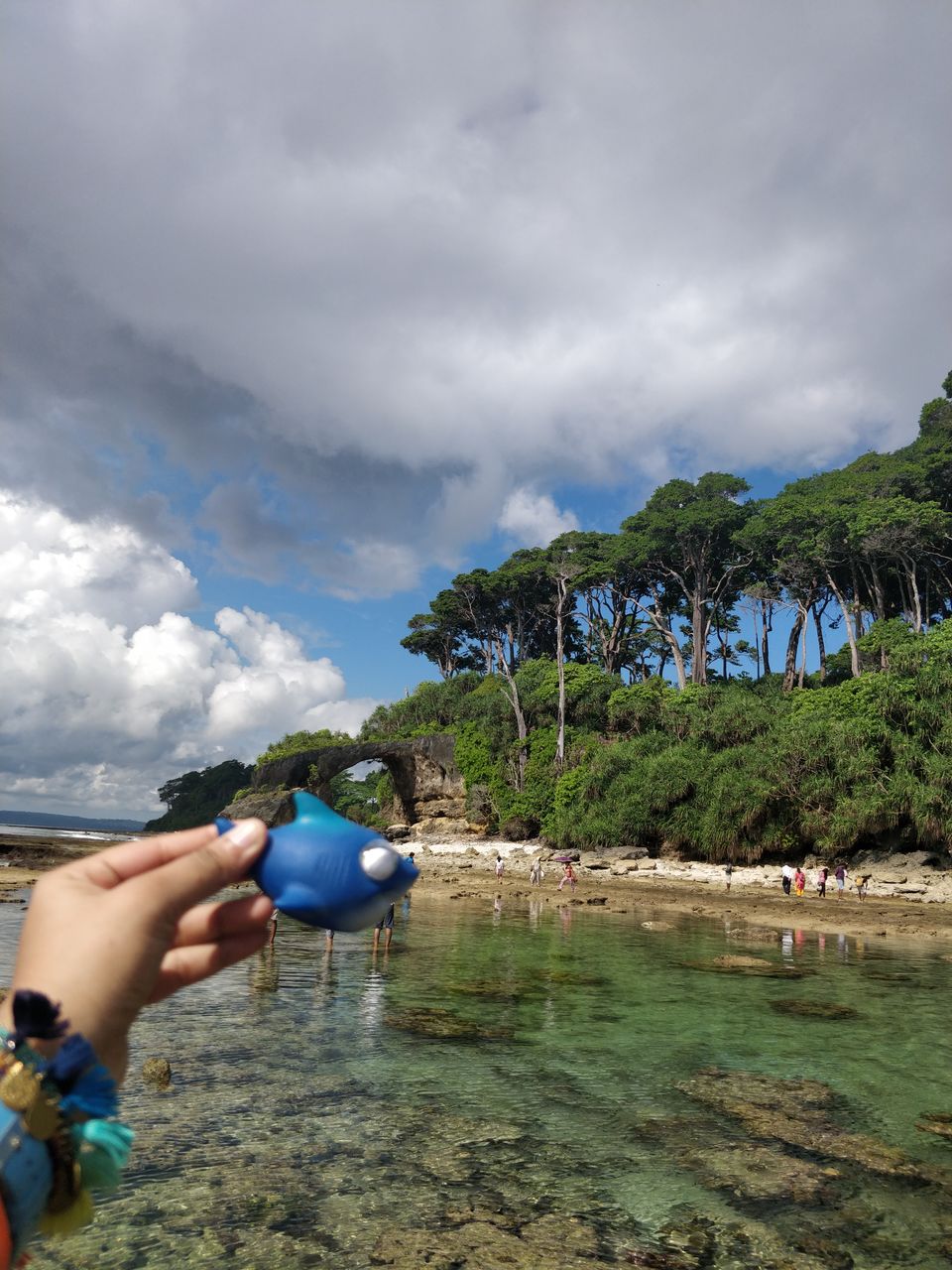 Geographically it falls at south of Andaman some of Andamanese tribe stay here but they have now got mixed with immigrants.
Like rest of Andaman this Island too has very beautiful waters its also safe to go in at certain points.
To start with the main attraction of Neil: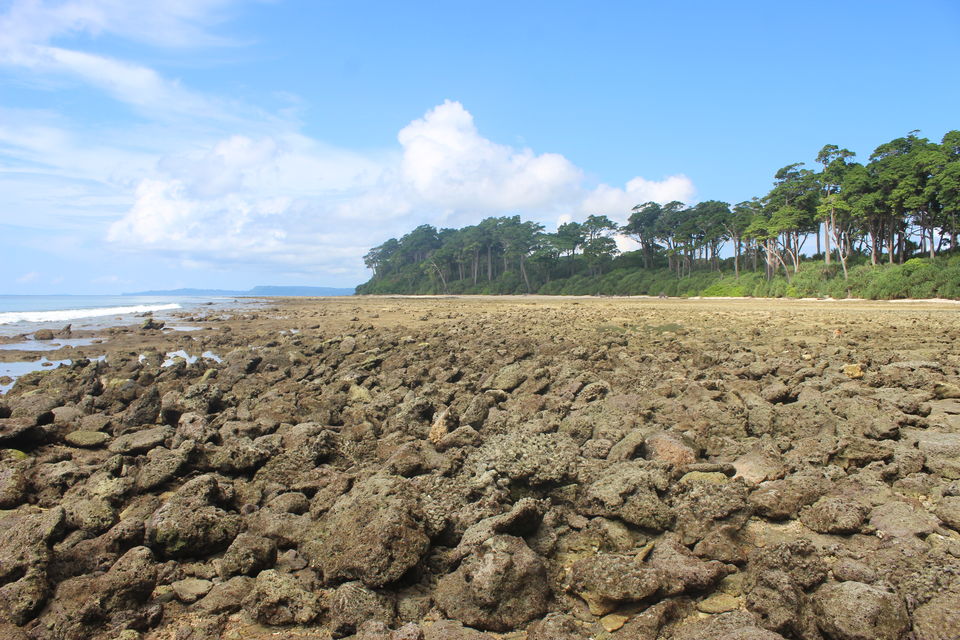 After 2004 tsunami this Island got gifted with something more beautiful.There was no casualties fortunately but some corals came out of water and got settled on the beach and its same beach where we find the Natural bridge. Its very beautiful structure formed which enhances the beauty of very offbeat looking beach specially because of all the corals around. Though almost all are dead but there are many corals which are alive in different colors and which you can see very closely. To name few brain coral and many types of finger corals. Also since there are corals on beach itself in low tide too there is little water left back with diversified marine life like Star fish , octopus, Sea cucumber and good variety of Fishes. Its very different experience to stand on a coral and look around for different colors of marine life touch some sea urchins, See live corals(do not touch them).
***Note: Wear good footwear here which is sturdy and comfortable due to uneven texture of corals there is high possibility to tear your footwear or to get hurt.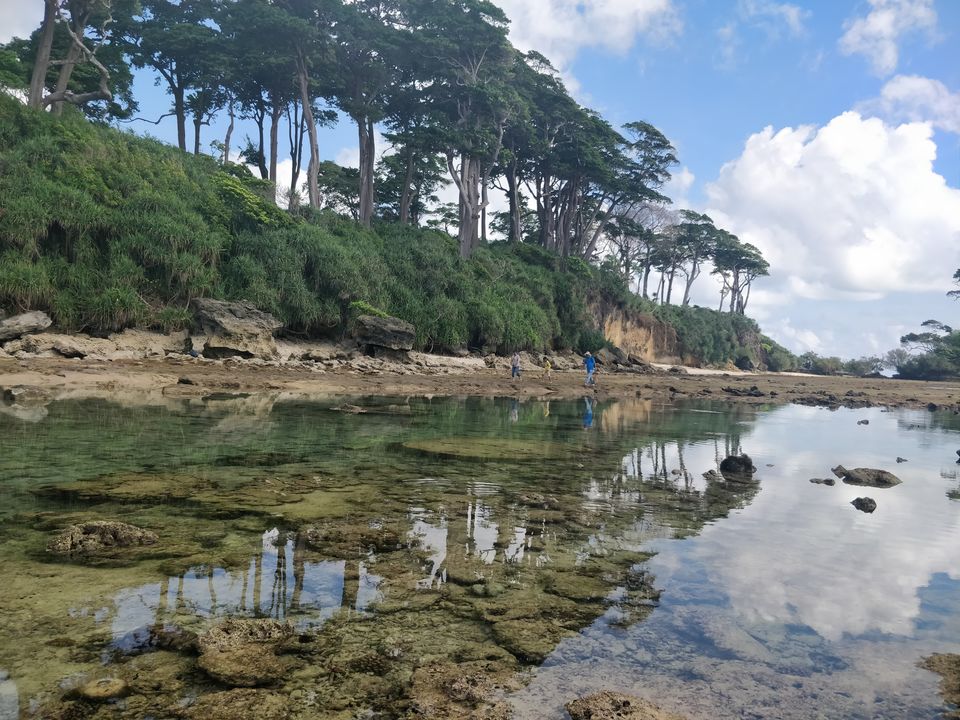 Laxmanpur Beach II : Its more of sunset point Looks really beautiful at that time but you should be lucky enough to not have cloudy sky or else you can just enjoy the colors of sky which really are pretty.
Bharatpur beach: Its very commercialized beach. My suggestion would be not to go for any kind of snorkeling or scuba here if you are senior citizen or scared of scuba diving then glass boat ride is reasonable and good option to explore corals and fishes that to they are more recommended early morning as water would be more clear if you are there only for a day and due to ferry timing early morning is not possible the do it anytime its okay. As it has one of the best corals.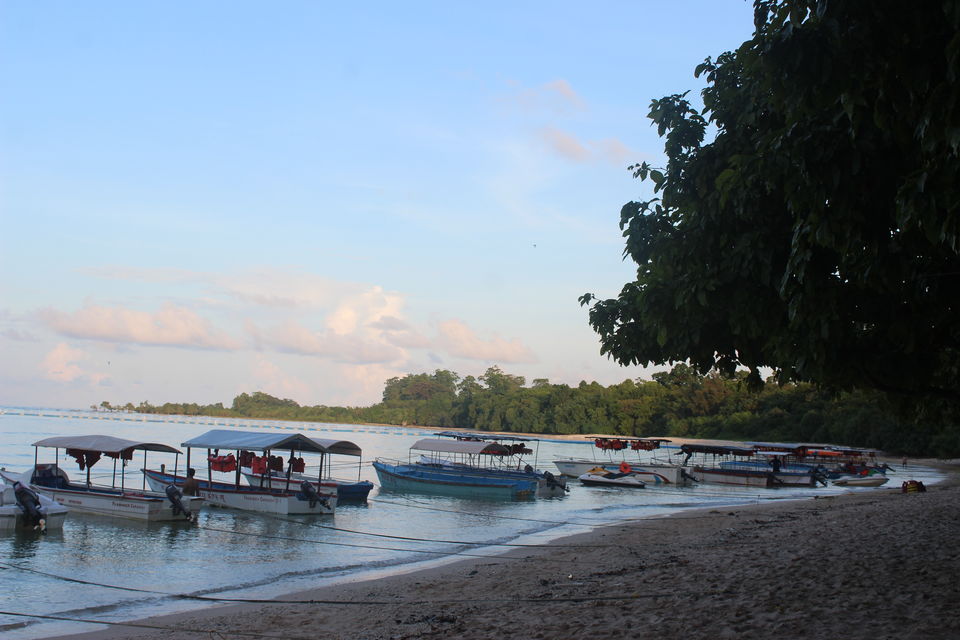 Shopping: Bharatpur beach is best place to shop, people here are good its less crowded and prices are at its best compared to all the other islands. The pearls we brought from here are really beautiful though without any certificate but with the bills.
***Very Very Important if you have sweet tooth you get best Rosgullas on this and only this Island specially near Neil Island Jetty though they are street vendors but the taste is not at all compromised.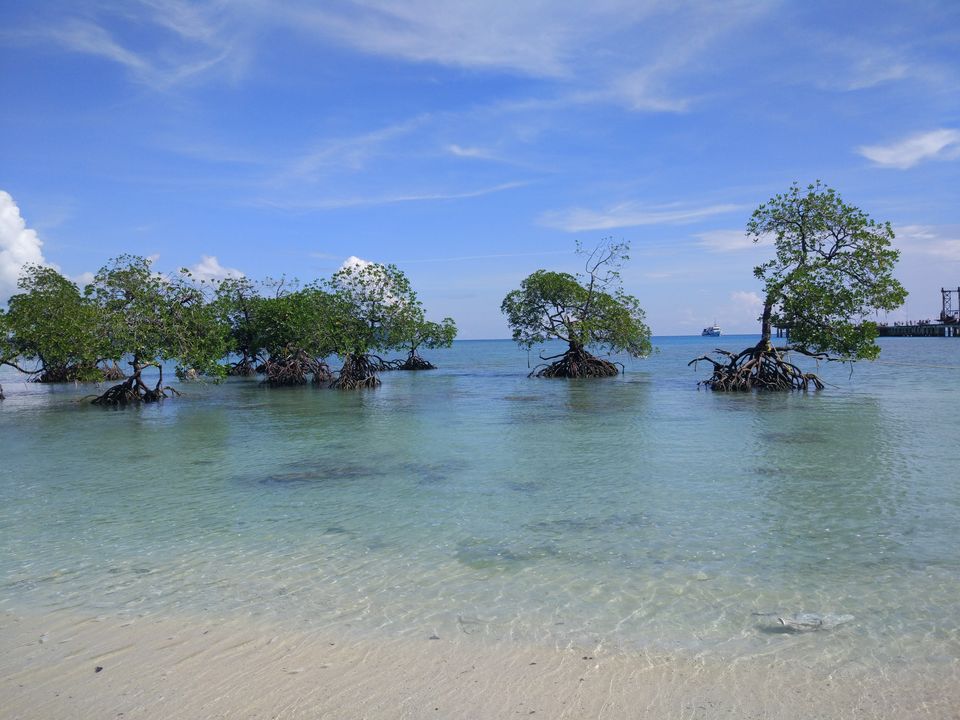 Frequent Searches Leading To This Page:-
best places to visit in andaman and nicobar islands for honeymoon, andaman nicobar cheap packages, best places to visit in andaman for honeymoon, andaman tour package from chennai by ship, andaman and nicobar islands best tour packages