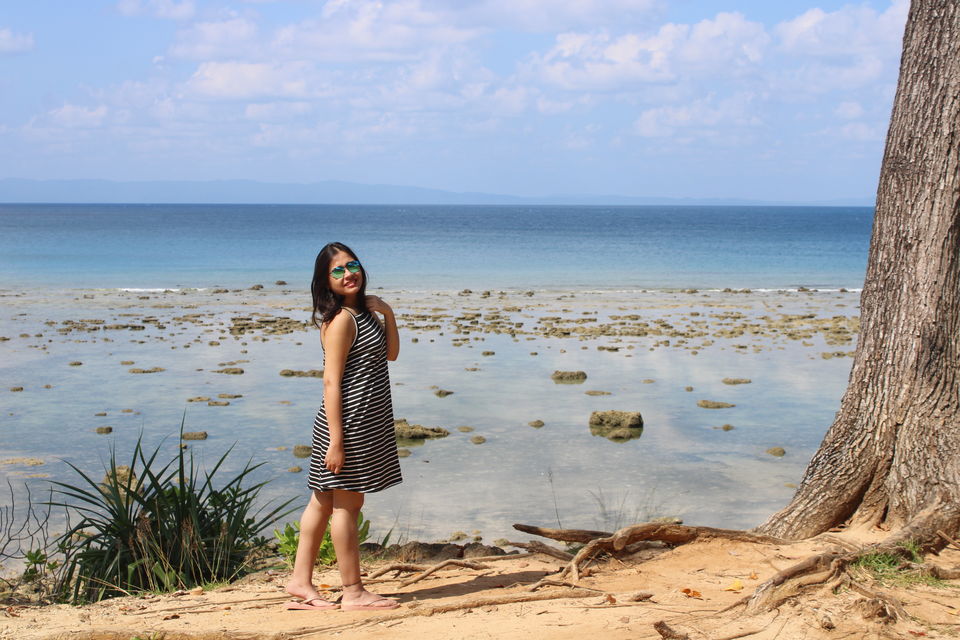 Located at a distance of 42 kilometres from Port Blair, Neil Island is a hidden gem on Earth. A trip to Andaman is incomplete without visiting Neil Island. This small island with pristine beaches, azure water, laid back life and extremely helpful people must be on the bucket list of every traveller. I visited Andaman in the month of November 2018 with a couple of friends. Our journey to this enchanting land began from Port Blair by a catamaran ferry.
How to reach Neil Island in Andaman?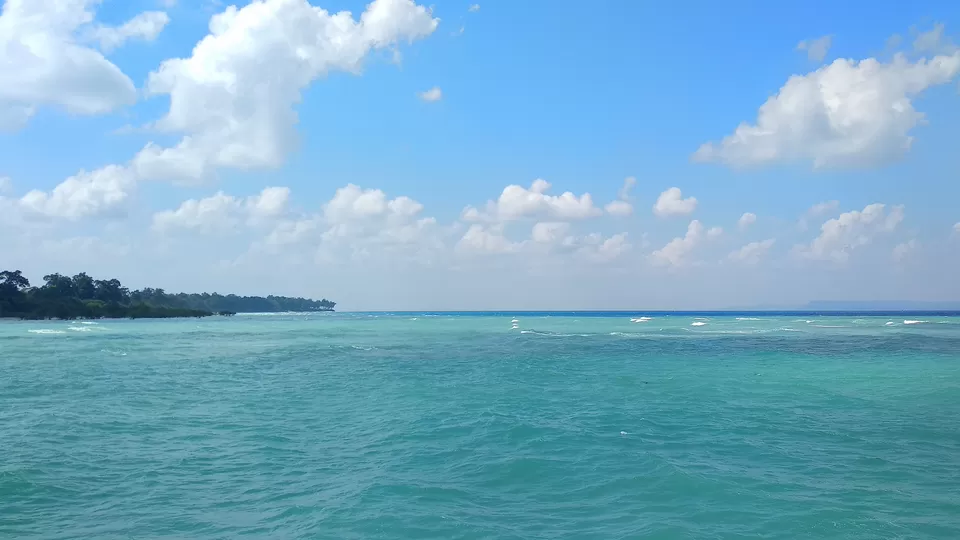 There are only two ways to reach Andaman and Nicobar Islands. It is either by flight or ship. There are direct flights from Kolkata and Chennai as well as connecting flights from other parts of the country which lands in Port Blair, the capital city of the Andaman Islands. Neil Island is well connected to Port Blair by ferries and boats.
There are Government as well as private ferries available for tourists. The travel time between Port Blair and Neil Island is an hour by Makruzz ferry and it takes more time by Government ferry. However, Government ferries give more preference to islanders and need to be booked 3 to 4 days prior. Private ferry ticket bookings for Makruzz and Green Ocean can be done online.
Day 1
In the afternoon we boarded the Makruzz ferry from the Haddo jetty, Port Blair and sailed through the blue waters. It was around 1:30 p.m. when we reached Pearl Park Beach Resort, booked through Clear Trip. The resort is situated on Laxmanpur Beach no. 1. We hired an autorickshaw and headed for a sightseeing tour after lunch. Our lunch consisted of steamed rice, sea fish curry and rasgulla.
The sightseeing started with Bharatpur Beach. It is at a distance of approximately 2.5 kilometres from Pearl Park Beach Resort. According to my opinion, this is the best beach on the island. The clear turquoise water of the beach makes it perfect for glass bottom boat rides, snorkelling and other water sports. As we already had experienced these water activities in North Bay, we spent some leisurely time on the beach and captured some beautiful pictures.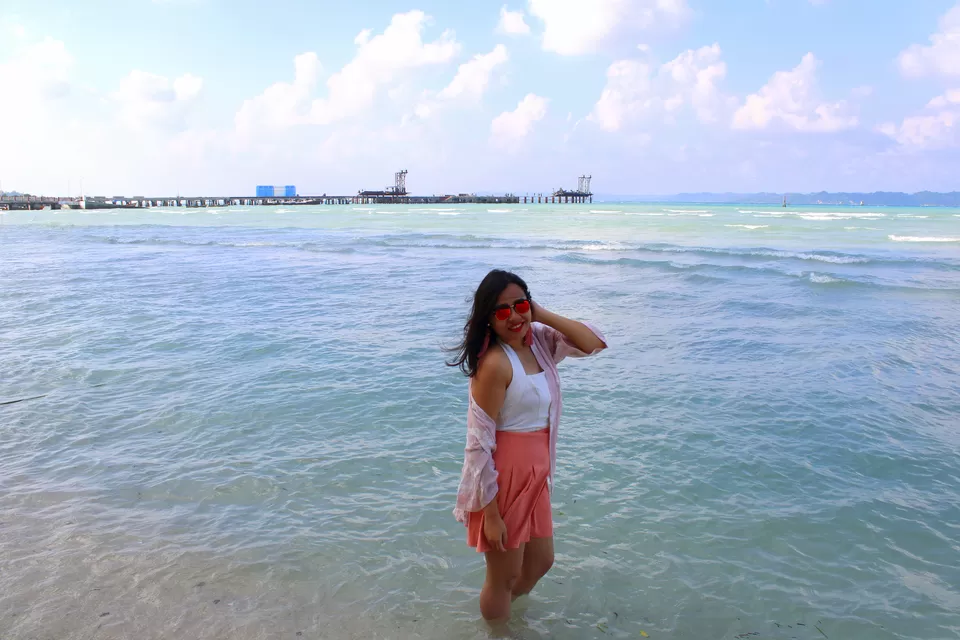 This beach is also ideal for swimming and there are changing rooms available for both gents and ladies. Also, there are a number of eateries and shops near Bharatpur beach. But as we were already full, we did not eat anything from the shacks and ended up buying a few decorative items from the small shops. Finally, our tour continued to the Laxmanpur Beach no. 2.
Laxmanpur Beach no. 2 is a rocky beach with shallow water and vibrant marine life comprising of colourful corals, star-fish, sea cucumber, sea snails and many more. This beach is popular for its natural rocky formation, Howrah Bridge which is named by the Bengali population settled on the island.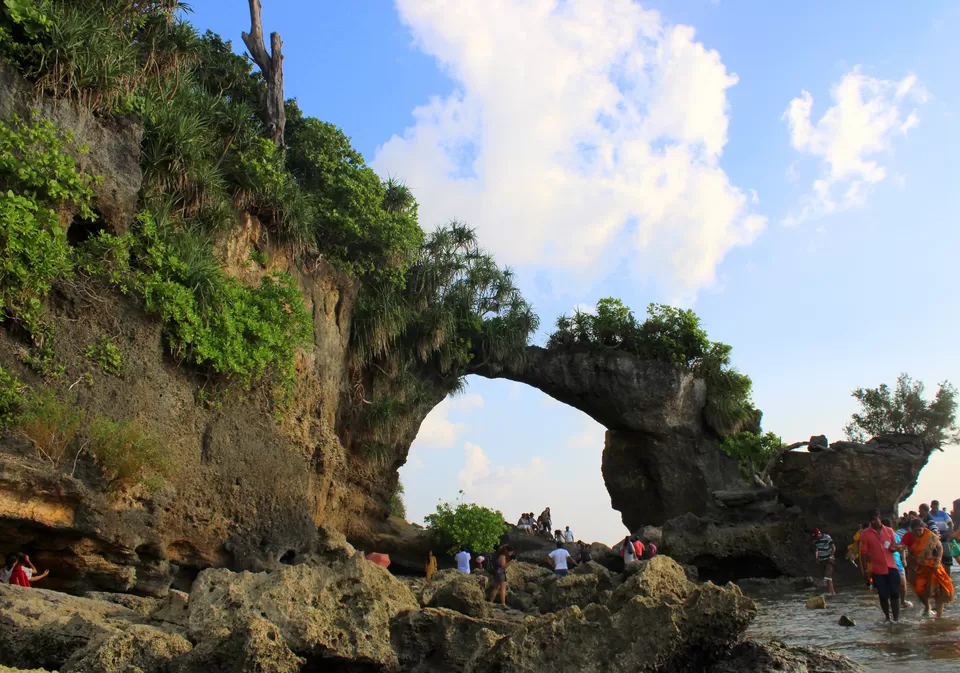 We hired a local guide who made us well acquainted with the marine creatures on the beach. Afterwards we proceeded towards our resort at Laxmanpur Beach no. 1 to watch the sunset and soak in its magic.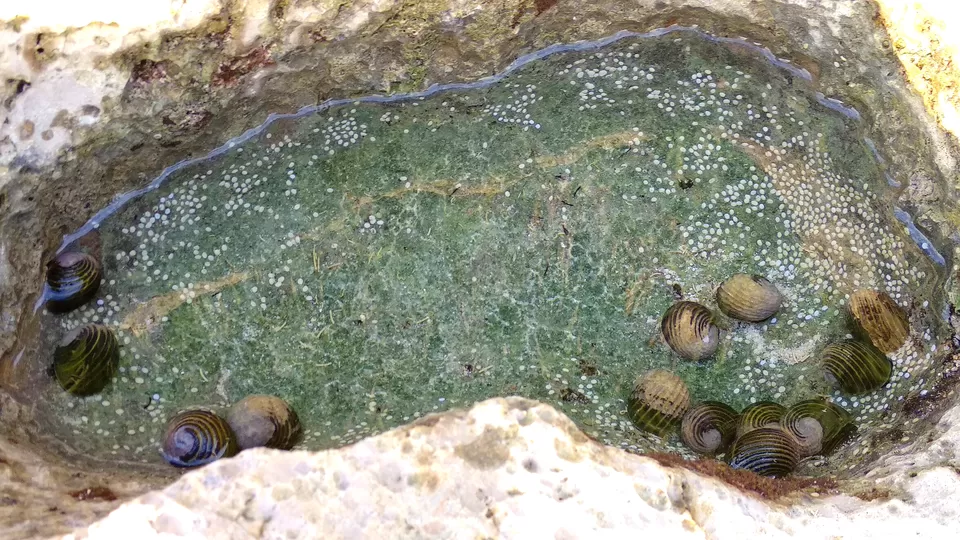 We spent the evening lazily watching the sunset from our resort's private beach. As you cannot expect crazy nightlife in Andaman and going to the beaches is prohibited after sunset, we had dinner in the resort itself. It was mouthwatering and consisted of mixed fried rice and sea fish delicacies.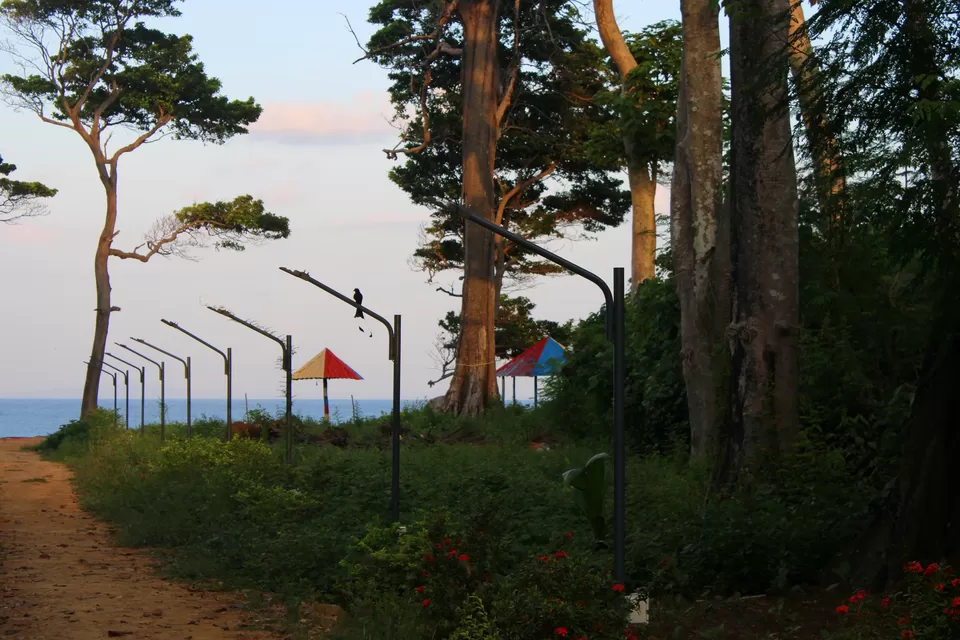 Note: If you are staying in Pearl Park Beach Resort, you can request for a romantic candlelight dinner by the private beach which can be arranged by the resort staff.
Day 2
The next morning we woke up at 4:00 a.m. to watch the spectacular sunrise. Our autorickshaw came on time and we proceeded towards Sitapur Beach. It took us around 15 minutes to reach the designated spot.
Sitapur Beach is located at the tip of the island and is best suited for watching the sunrise. When we reached there it was still dark and the surrounding was serene and calm. While waiting for the sun to rise we had tea from the tea vendor just at the entrance of the beach. Witnessing sunrise at Sitapur Beach is indeed fascinating. The best way to savour this magical sight is to walk along the beach barefoot and feel those gentle waves touch the feet.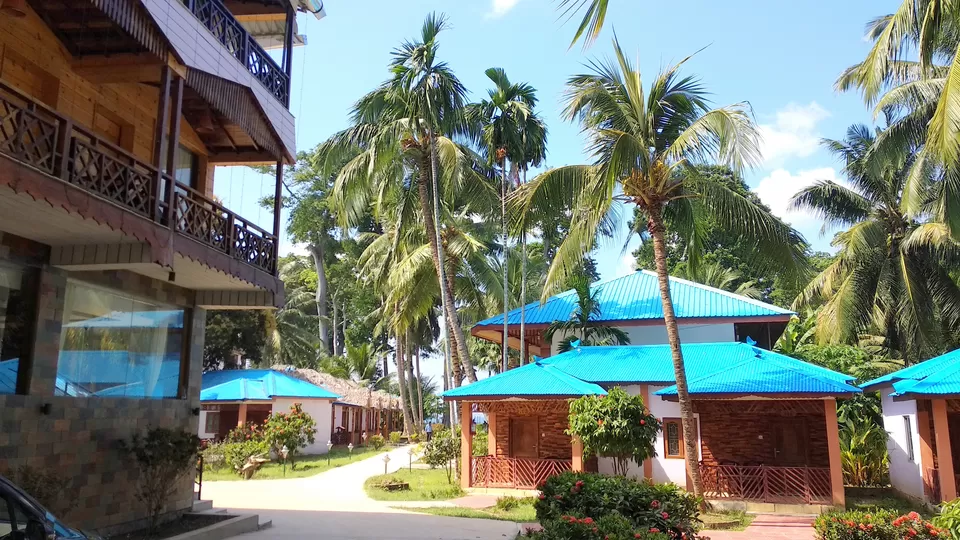 The check-out time at Pearl Park Beach Resort is 8:00 a.m. After watching the sunrise we reached the resort at around 6:30 a.m. and got ready for departure. We had a complimentary breakfast served in the hotel which consisted of South Indian delicacies, tea, coffee, juice, cut fruits, bread toast, and eggs. After breakfast, we checked out of the hotel. However, our Makruzz ferry to Havelock was scheduled at 1:00 p.m. so we had to wait. We kept our luggage in the resort and spent some leisure time in the private beach.
Pearl Park Beach Resort is located very close to Laxmanpur Beach no. 1. It takes around 3 minutes walking from the resort to reach the main beach area. Laxmanpur Beach no. 1 is at a distance of 2 kilometres from the jetty and is full of picturesque sight. The white powdery sand with dead corals and shallow waters makes this beach post-card worthy. It was a clear sunny day. We strolled around the beach and admired its beauty.
Departure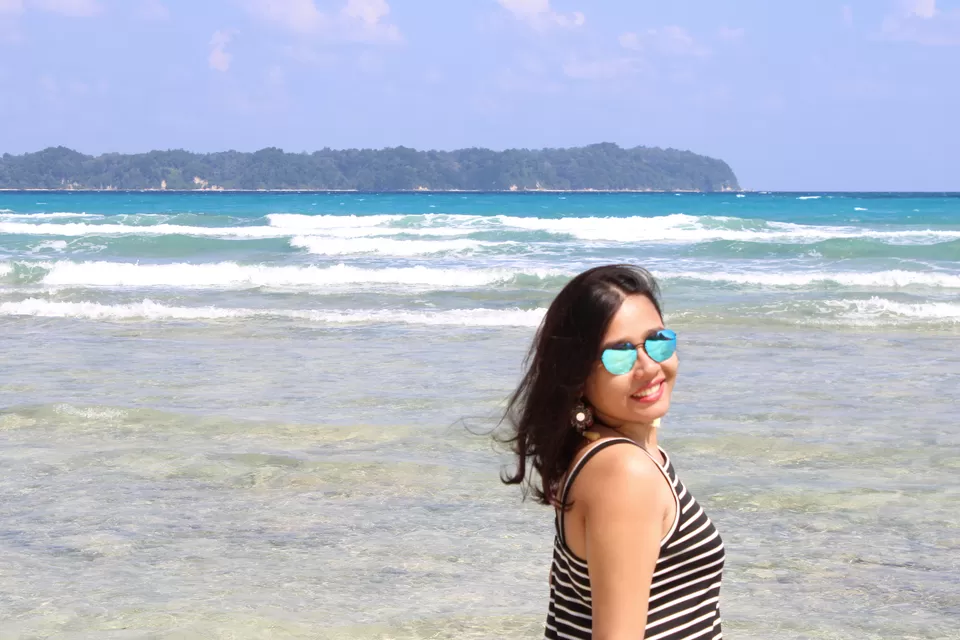 At 12:00 p.m. we took the luggage from the resort and proceeded to the jetty for our onward journey to Havelock.
A closer look at Neil Island as a tourist
There are agents who can help you with the Government ferry ticket bookings at a commission fees of INR 300
There are four popular beaches in Neil Island namely Laxmanpur Beach no. 1 and 2, Sitapur and Bharatpur
Howrah Bridge and coral points in Laxmanpur Beach no. 2 can only be visited during low tide
You can hire a local guide on the Laxmanpur Beach no. 2 for Rs 250 to 300 who would make you familiar with the marine life around you
Bicycles and scooters are easily available on rent at a nominal price of INR 100 and INR 500 respectively
If you are not willing to ride, no problem, autorickshaws are always available on hire
Watching the sunrise at Sitapur Beach and sunset at Laxmanpur Beach no. 1 is highly recommended
Neil Island has a very pleasant climate from November to February
If your trip is arranged by a tour agency, there is a lesser probability that they will take you to Neil Island. So, it is always better to ask them beforehand
Our expenses in Neil Island for 2 days including food, accommodation, sightseeing and transportation is INR 15K shared between 3 persons. However, price may vary depending on the season.
This blog post was originally published on Atreyee Wandering
I am Atreyee, a freelance travel writer with more than 2 years of experience. If you want quality rich, SEO optimized content for your travel business, I am your writer. You can reach me at info.atreyee@gmail.com. Feel free to view my portfolio and business website www.atreyeedutta.com