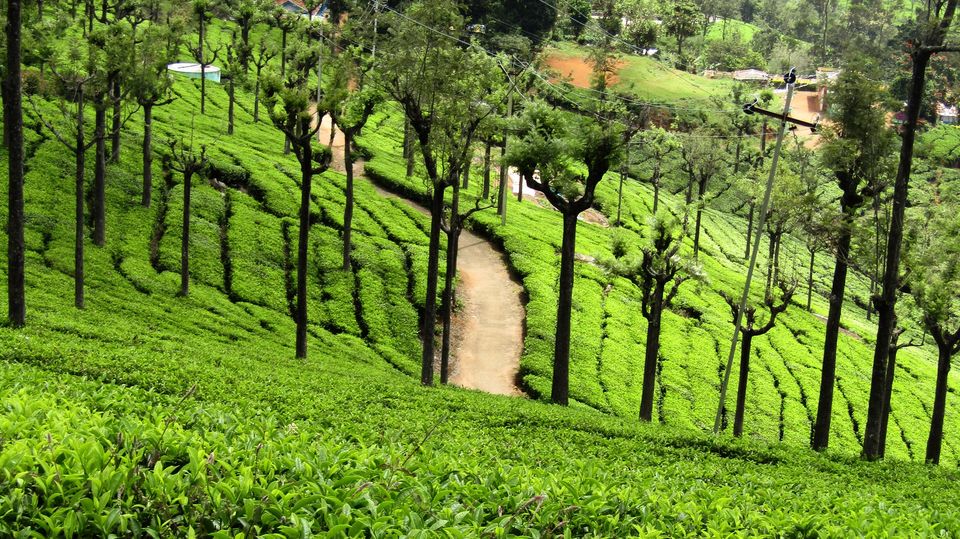 The water shortage in Chennai, flood-like situation in Mumbai, and untimely snowfall across the Himalayas are just a few reminders that it is high time we started taking care of the environment.
The Nilgiri District Administration has taken a step in the right direction by banning the sale and import of all single-use plastic products in the Ooty region. The ban, which will come into effect from August 15, 2019, is expected to severely cut down and maybe even completely eliminate single-use plastic in the district.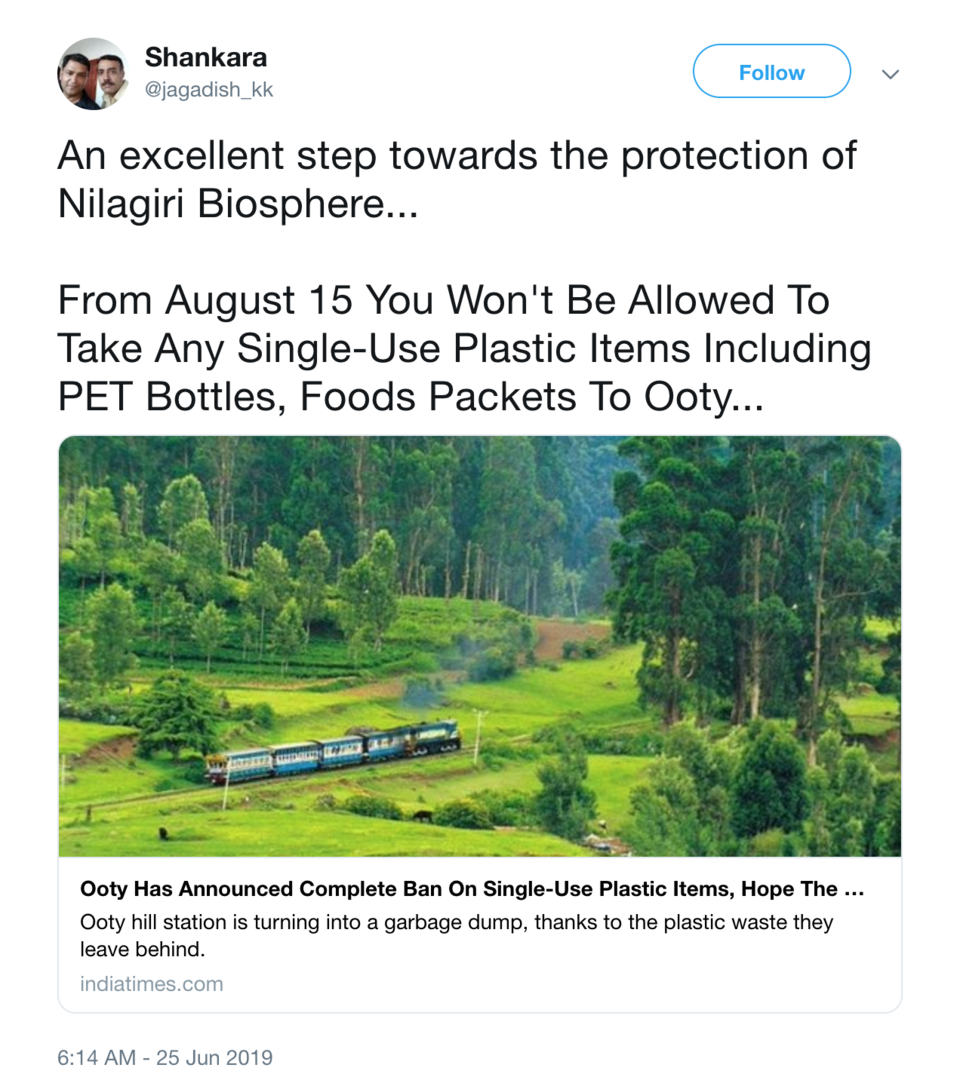 Considered as one of India's leading hill stations, Ooty receives over 50 lakh visitors each year. The sharp rise in tourists over the years has led to increased production of trash and not enough means to deal with it effectively. Plastic is a huge part of the problem and locals have earlier complained of having mounds of plastic trash being left behind by tourists who come to visit.
Keeping the issues in mind, Madras High Court issued an order last month asking the District Collector to come up with ways to check the entry of all types of plastic packages into the district. In compliance with the ban, the district administration has now banned the entry of items beyond the check-points of the Nilgiris.
Instead of plastic bottles, tourists have been requested to carry reusable bottles which can be filled from RO points set up across the popular spots. All shops and food stalls along the highways leading to the check points will also be prohibited from selling plastic items.
Last month, the Chennai administration also levied a fine of up to Rs 25,000 on the use of plastic in the city. Similar steps were taken by the local authorities at Dzukou Valley in Nagaland, where an increasing number of tourists had left an alarming amount of plastic debris around the valley. Thanks to the timely intervention, the valley has been restored to its former glory while the use and influx of plastic has been banned.
Such steps are the need of the hour considering the alarming rate with which environmental deterioration is accelerating! Unless local, state and national authorities come together to combat plastic pollution, the future of popular tourist destinations looks bleak.
Get travel inspiration from us daily! Save our number and send a Whatsapp message on 9599147110 to begin!