During one of my ventures I visited a fairly new temple called The Jatoli Temple. I tried searching online to have an understanding about this place prior to my trip, however, I could barely find any details or people's experience. So, I decided to provide my own experience and understanding of this place to a wider audience.
Even after 3 days of online research I only found that it was a temple dedicated to Lord Shiva built by the saint Swami Krishnananda Paramhansa and some pictures of the temple.
As you travel towards it through the mountain roads you see something shining, dazzling at the top which is mysterious and alluring, However I will get to it in a while.
As for the first view you are not ready for the sight, I definitely was not. When I finally visited this place in person with few friends I was struck and mesmerized by the sheer presence and artsy of this shrine. There's something serene about this temple which can be felt even in the constant noise of the worshippers.
One word that can describe the structure is 'Gigantic', because it's absolutely huge and in fact it is regarded as the biggest temple in all of Asia and that is evident as it stands at 111 feets tall. As I was standing on the doorsteps of it, I felt miniscule and powerless, perhaps that was because of the abismal 100 steps of stair climbing. After resting a bit, our group decided to explore the inside and after a while we learnt from the Pandits about the history of this place.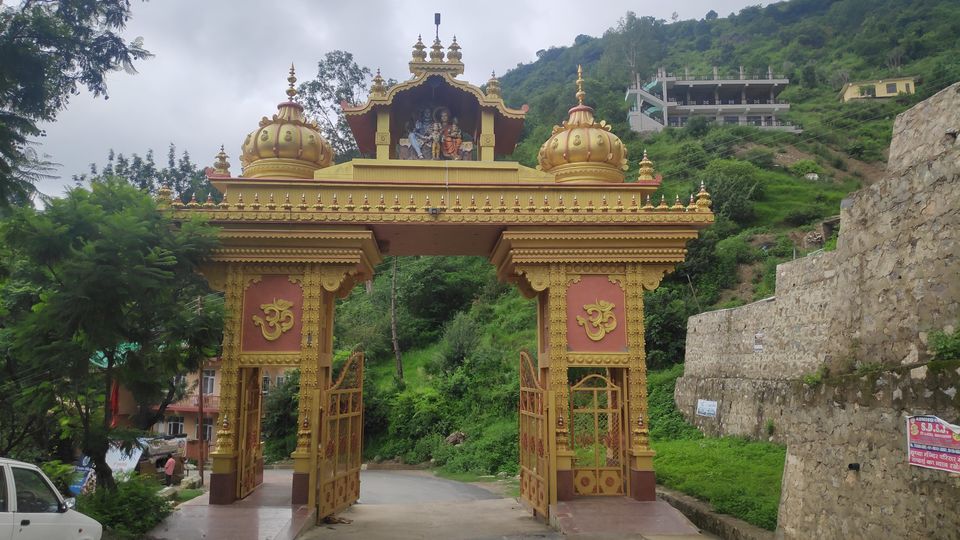 That's where I learnt what's the importance of this place, how it came to be and the divinity of the Jal Kund.
Now according to the saints, this place was suffering from water scarcity and was barely surviving until Swami Krishnananda Paramhansa decided it was enough and indulged in intense meditation of Lord Shiva. At last, his meditation was fruitful and upon waking up from the meditation, he struck the ground with a trident and water came rushing to the surface and that's how the Jal Kund came to be and relieved the villagers of their suffering. Since to this day it is believed to be miraculous that it can heal any ailment and even enhance one's skin condition, now that is subjective but that's the lore of this land.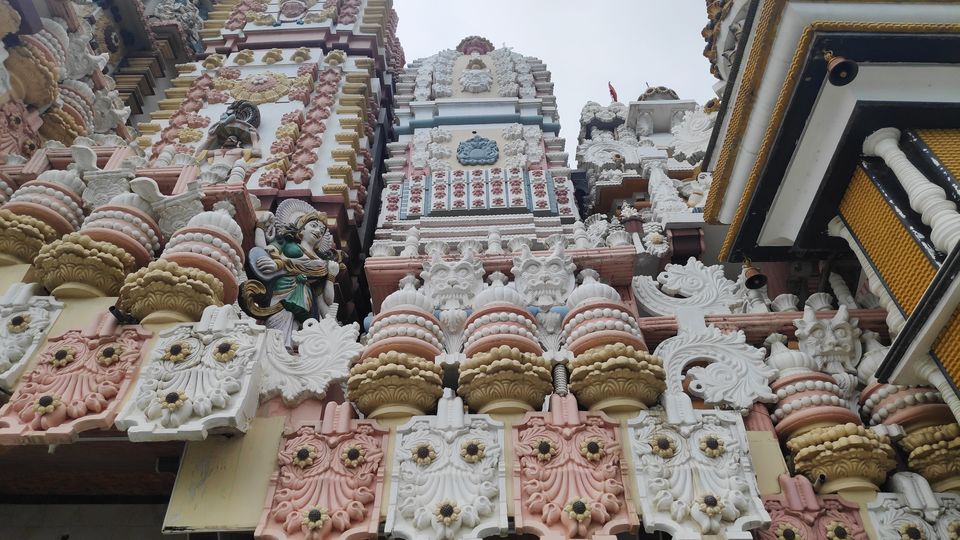 The temple's construction commenced on 1 June in 1983, however, Swami Ji soon after laying the first brick he decided to leave his elemental body and go beyond this realm on 10 July 1983. But during this period he aspired and made thousands of his devotees to do construction work for the temple and even after his passing, numerous donations were given by many and the temple finally came to be on 24 January, 2013.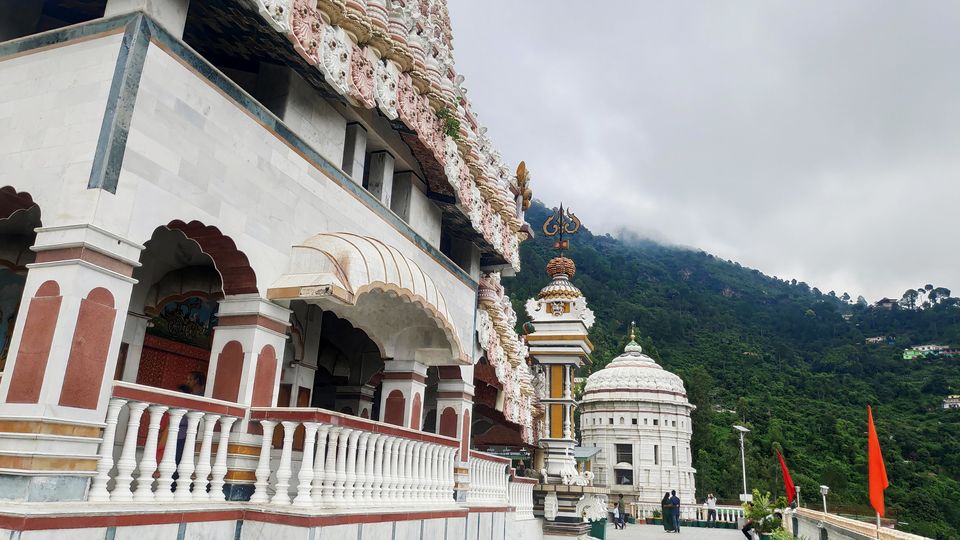 Now I must talk about the structure, the three arches hunched over the temple in ascending size called Trishul, Vimana and Shikhar are both beautiful and extraordinary. Additionally, there are statues of Lord Ganesha and Shesh Naag at the base of these arches. The pure skill and mastery of artistic beauty delivered on these pyramid-like structures. They are gorgeous and make you wonder how on Earth they managed to do this but I guess I'm not the one to question such minds, after all India is full of unparalleled skilled masters.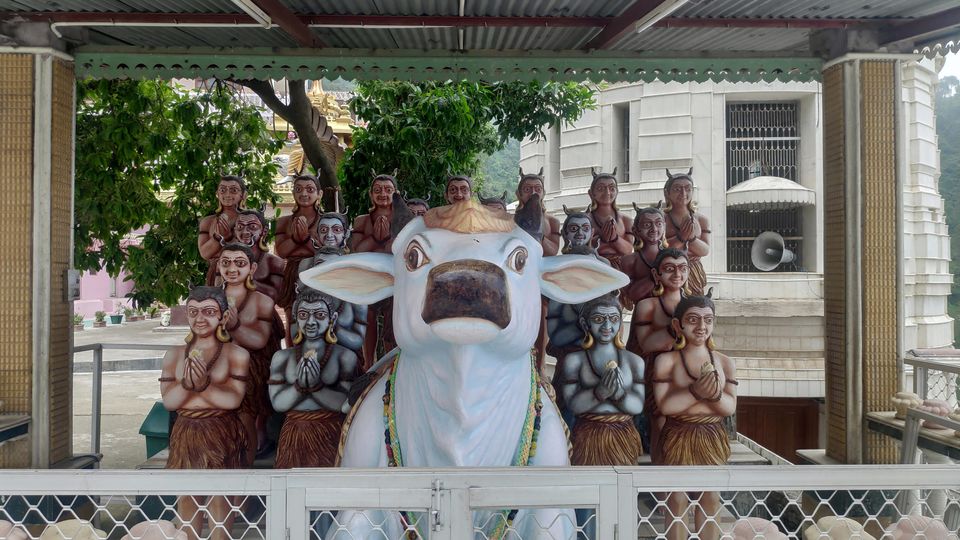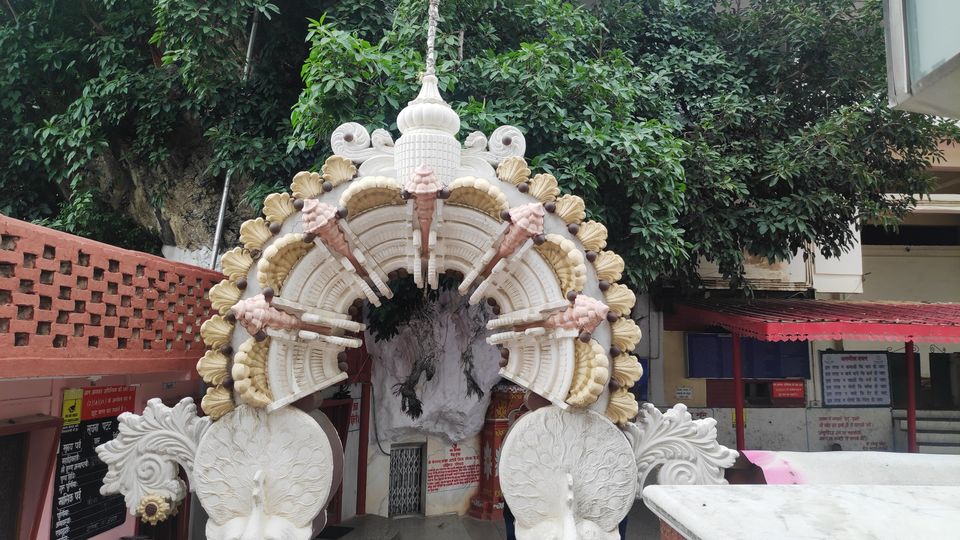 There's also a 11 feet tall Golden Vessel (Sawarn Kalash) at the peak of this temple serving as a beacon which can be seen shining from afar perhaps that was the glimpse that I was while riding towards the temple.
Overall, it was an amazing trip and I dear it close to my heart. I recommend everyone to visit this wondrous place once at least in their lifetime.
#lockdown #lockdownstory #trip #himachal #India #shivtemple