Hi Guys,
We started our day by 8.00 AM having light breakfast on the roadside. We refilled our bike tank and started with our journey.
On the way to Temple we had to vary our transportations. We tend to had to travel by a boat which is also referred as "Ferry" . We took "Ferry" from Marve beach which is located in Malad and it did cost us ₹50 for 2 people and a bike. Since it was raining heavily and that I guess it absolutely was high tide we had to ought to see heap of several fishes lying on the sand, so it had been quite tough for us to ride our bike on the beach sand but we however went through it...
After a pleasant boat ride we reached Koliwada by around 10.30 or so and started with our bike ride again. I tell you the distance from Koliwada to Pagoda was so very mesmerizing that I didn't even had a single thought of capturing it in my phone. I was all in love with the climate with shower of rain, all land surrounded with green colour, the calmness in the air, cold breeze...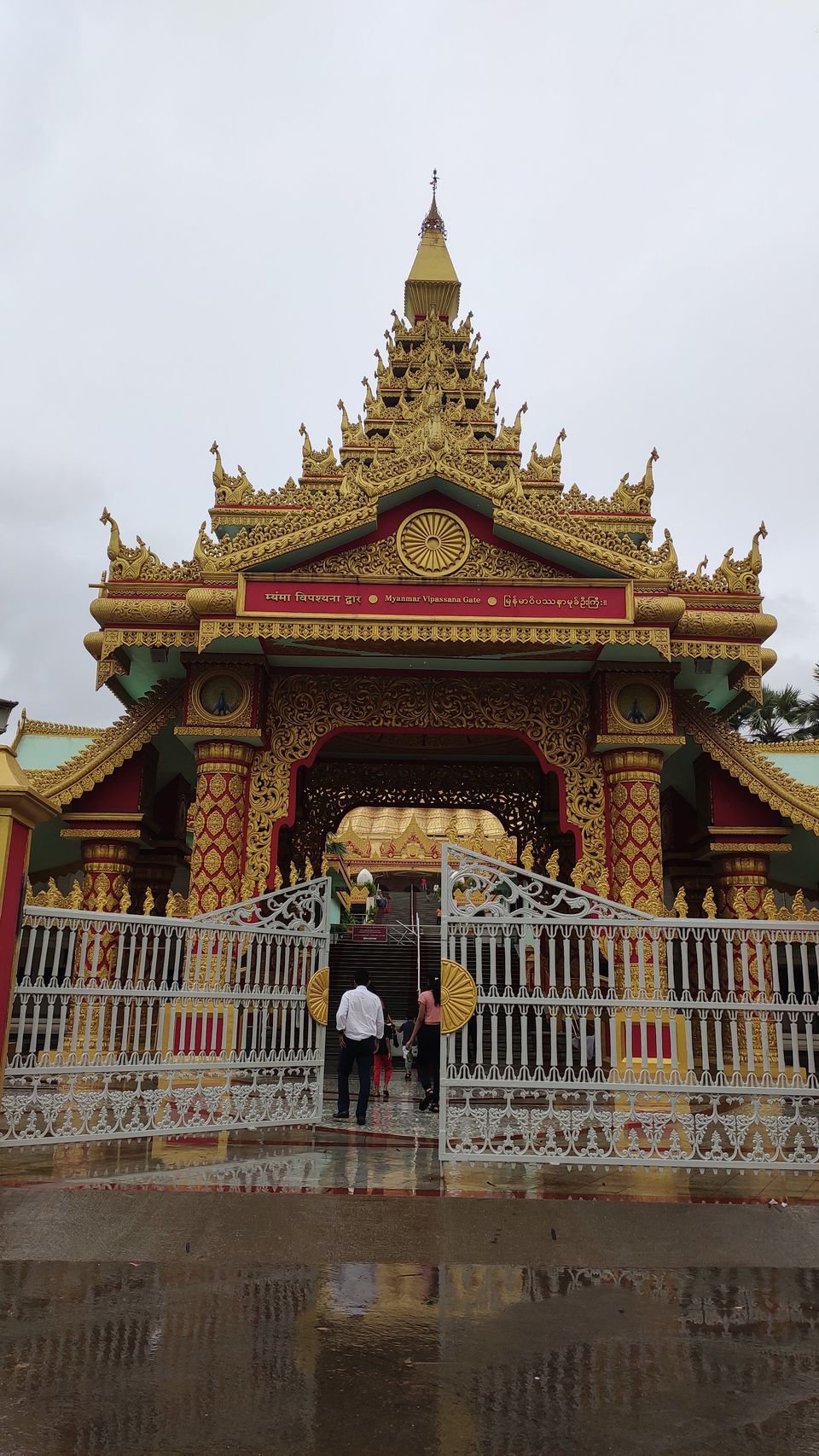 Post reaching the Temple we gobbled delicious breakfast again with hot tea since we were all wet in the rain... So "Chai to banti hai boss..." Then we were wandering around the Temple to see all the places in it. The major place to see was "Meditation Dome".... We weren't allowed to step inside the Dome; it had glass wall so that the tourists or the other visitors can feel the positive vibes of meditation. We were asked to switch off the mobile phones so meditation is not interrupted. The Dome was full of silence; the sound was echoing inside the Dome; so we can't even dare to speak when we step inside... hahaha. Only few people who were strongly into meditation were allowed to sit inside the Dome. We stood there for some 20 mins and those 20 mins were totally out of the box. I was so much full of positive vibes and later on we were out to explore some more nature, tradition of Buddhist.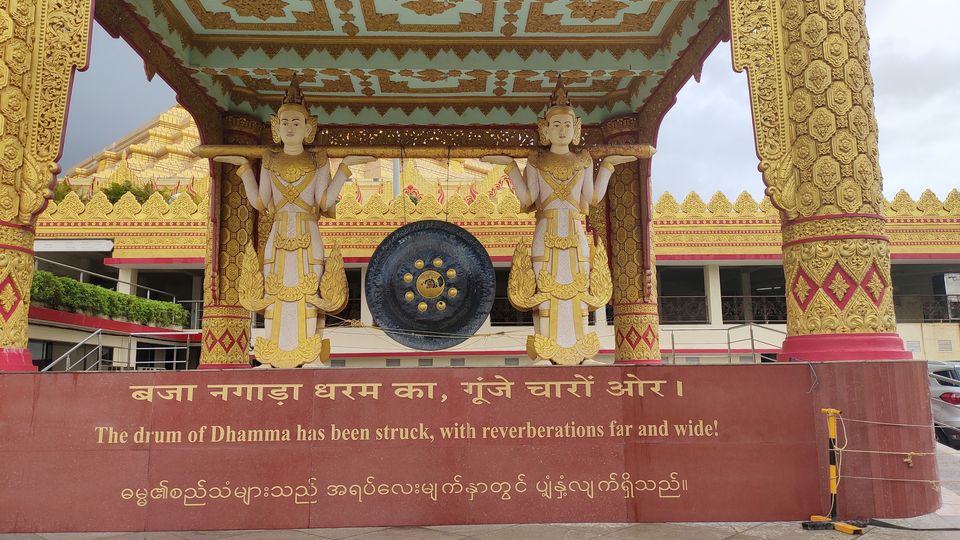 The surrounding area of Temple even had souvenir shop, museums, paintings which manifested the whole life of Buddha from his birth to his death and they even provided us with the service of Audio while we look at the paintings (They gave us bluetooth headphones)... We did took a long walk understanding all the things. It also had a cinema room wherein short movie kind of video was played providing each and every information about "Buddha and Meditation".
We left the temple around 2.30 PM and headed towards a beach which was quite near to the Temple. We had a lunch break and then hopped onto the "Gorai Beach". The beach was pretty clean with black sand. We had a bike ride on the beach; took a halt for sometime. Again the cold climate; with sprinkle rain; having a hot coffee; and looking at the waves, listening to its peaceful sound enjoying the pleasant breeze... After sometime we left towards our return journey and again the same reverse route....