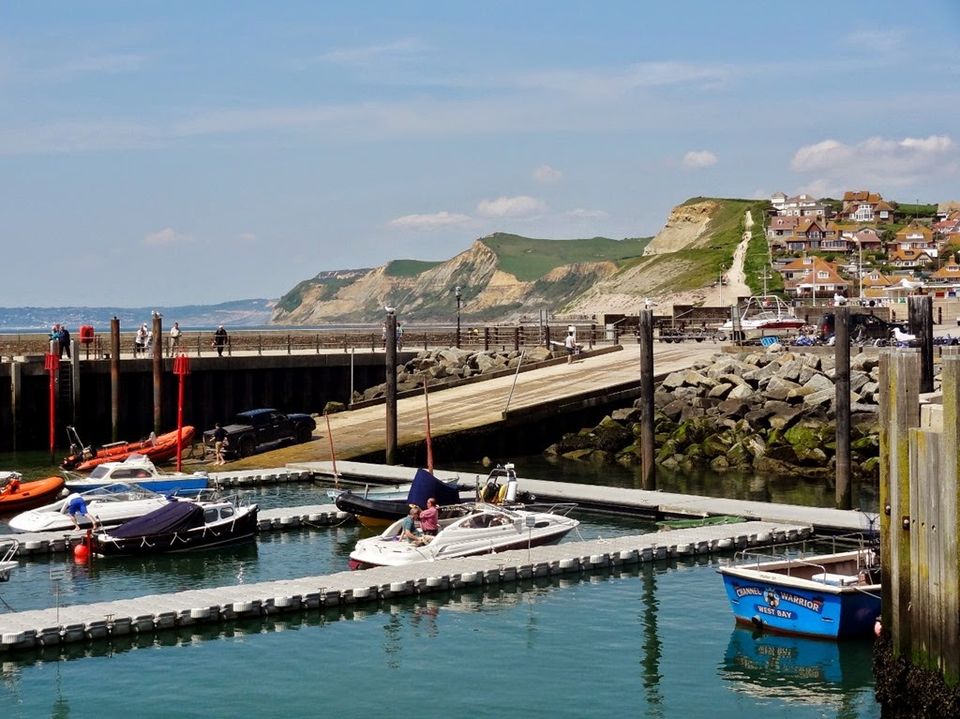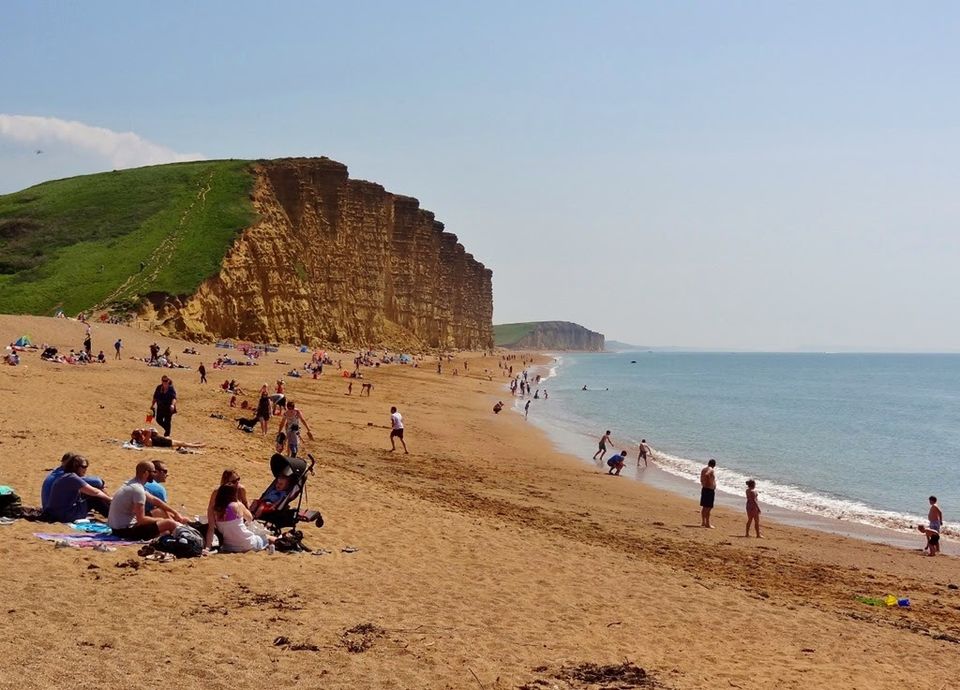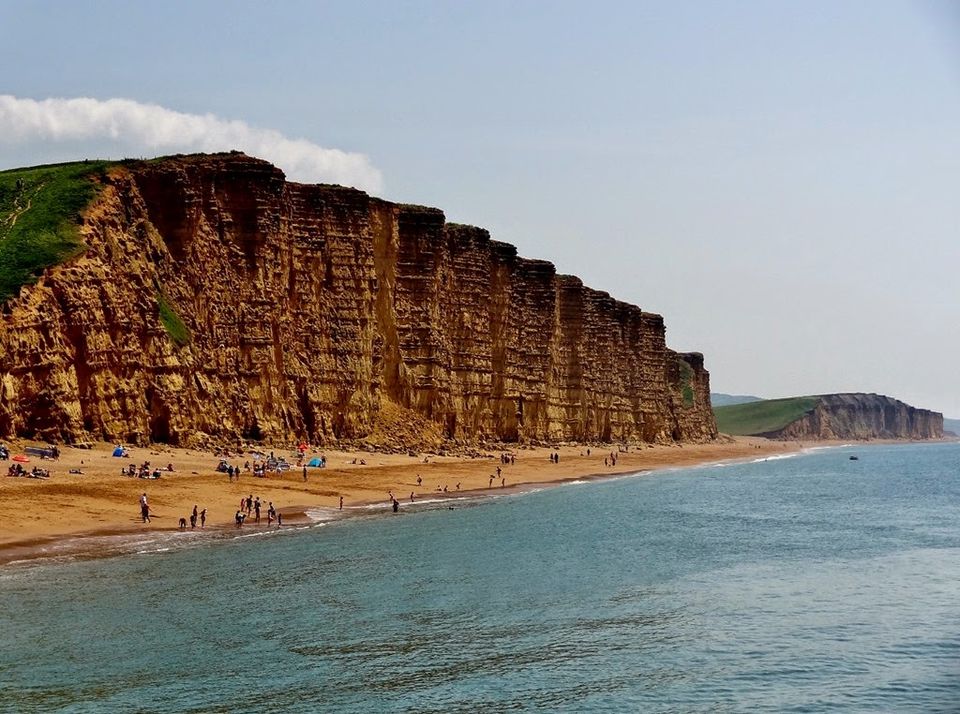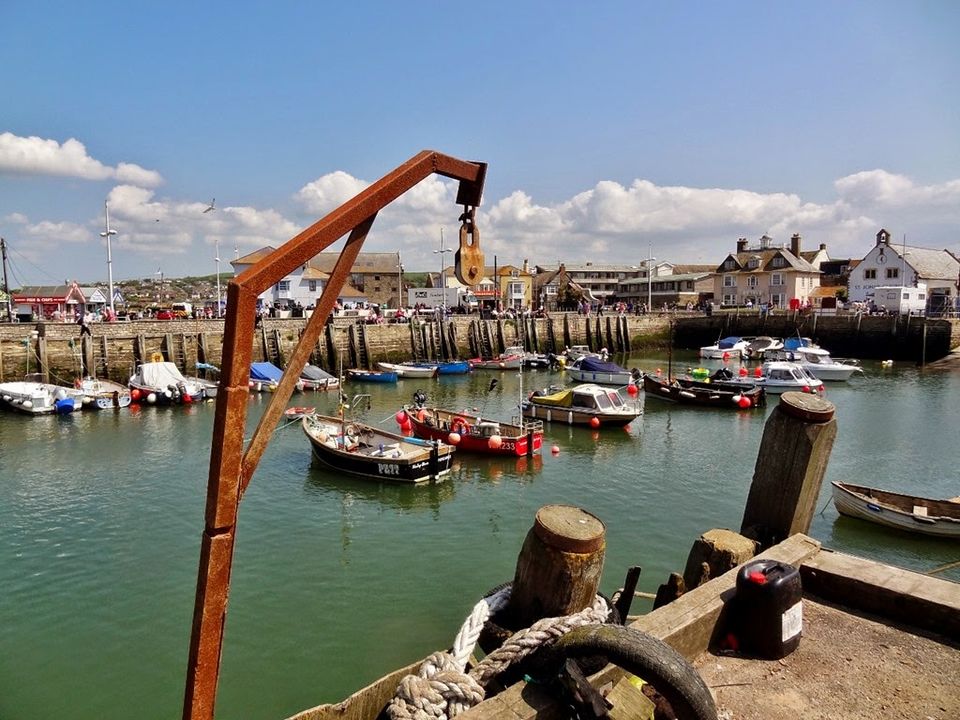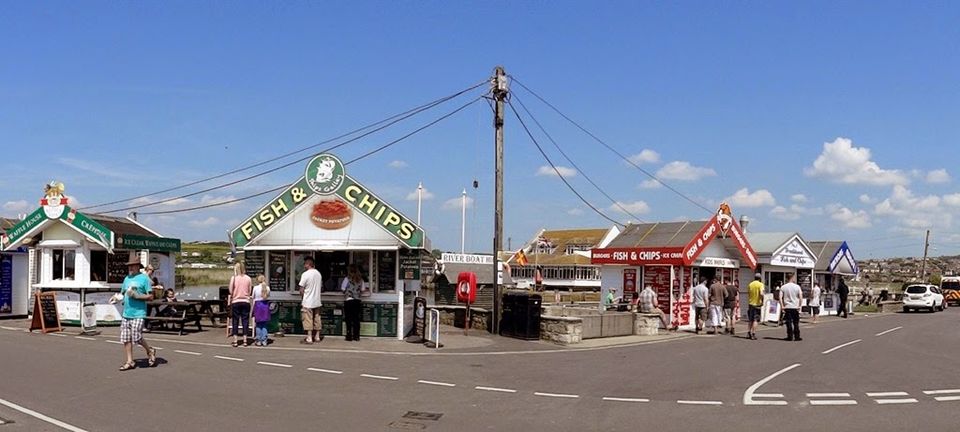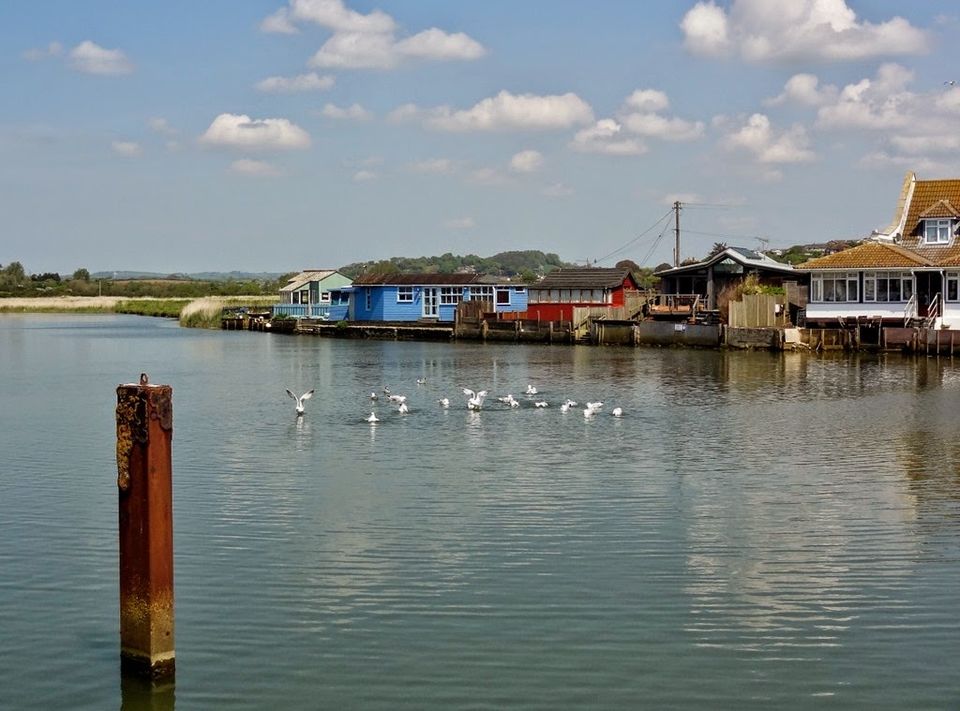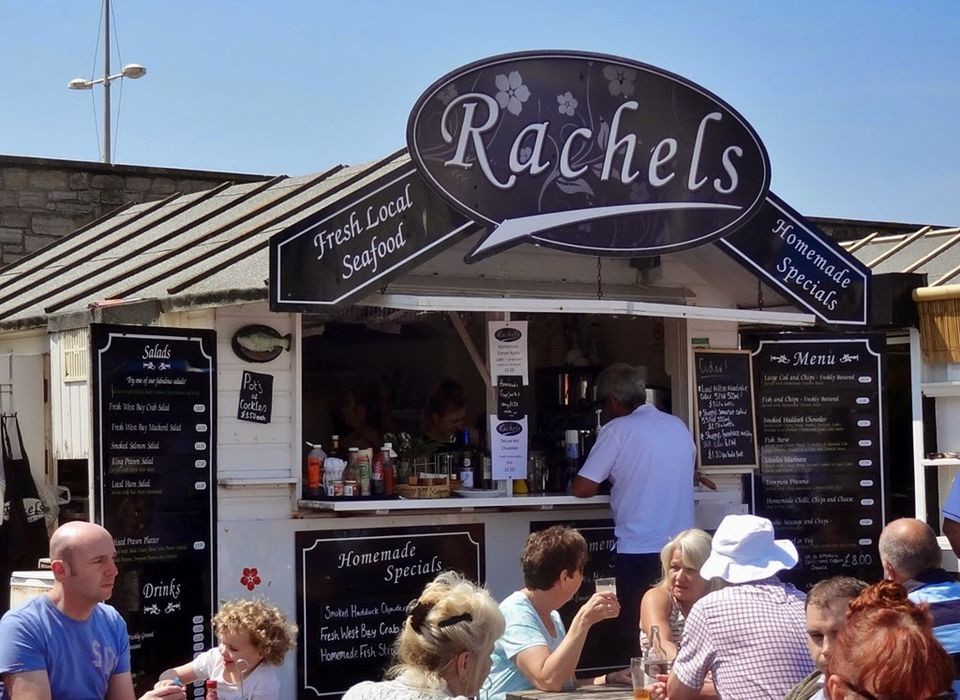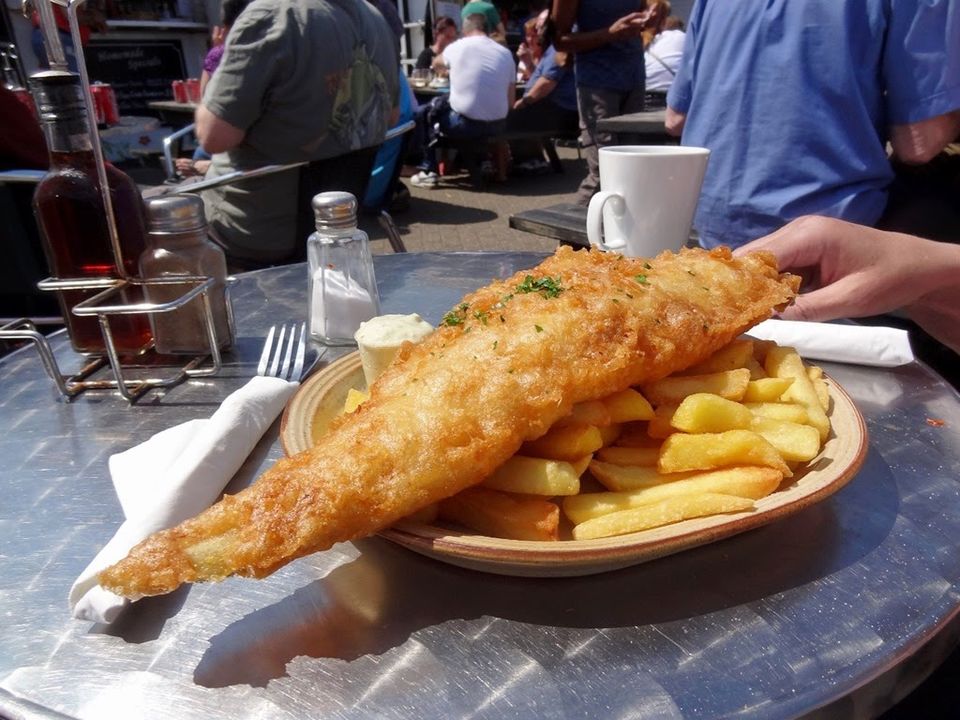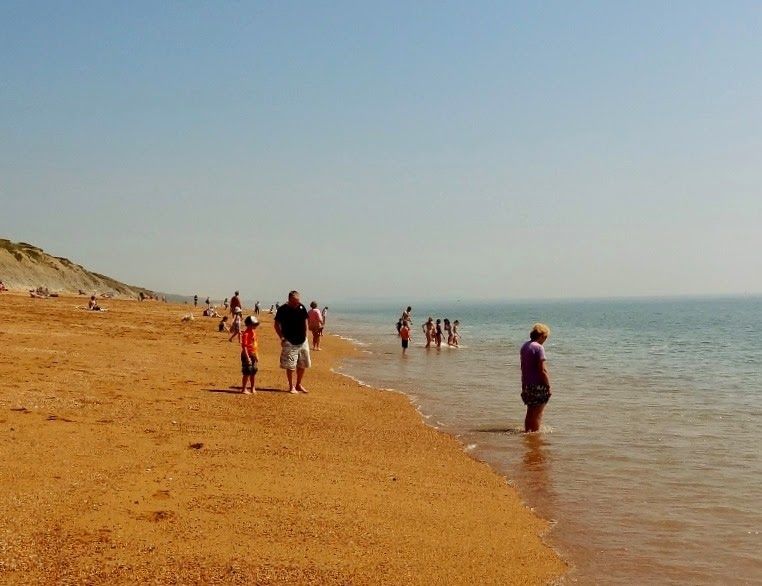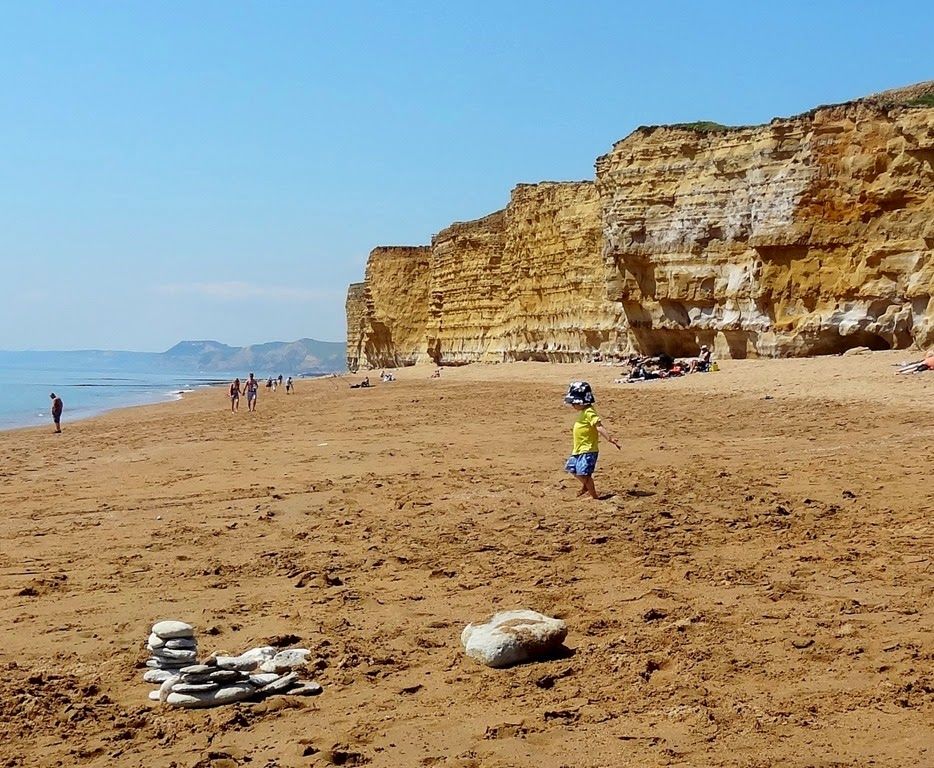 The Jurassic Coast is a world heritage site, recognized for its sheer coastal cliffs, filled with fossils from the Mesozoic Era, holding records of animals and plants through 185 million years of Earth's history.  It's considered a premier resource for geology, palaeontology and geomorphology for teaching, training and research. Its been a windy, wet winter and a cold spring in England, but forecasters say that the entire weekend will hit a high for 2014.  I was ready for a day out, and actually headed for the Spring Tide Festival in Bridport.  However, a cross-country jog and a wrong turn dropped into West Bay, new ground for exploring the walks and beaches, harbours and restaurants.
East Cliff towers over the Southwest Coastal Path and the orange-gravel beach just outside of town.  It's really a magnificent layered face, rugged and primal in the afternoon light.  The seafront is filled with families wading and sunning (few swimming, although the water feels fairly mild).
The village is dominated by the boat harbor, a mix of working fishing boats and pleasure craft, and by endless rows of  fish 'n chipstands.  The quality is excellent, though: very thin batter and not too oily. The nibbling, people-watching, and sea wind make the whole experience gezelligheid.