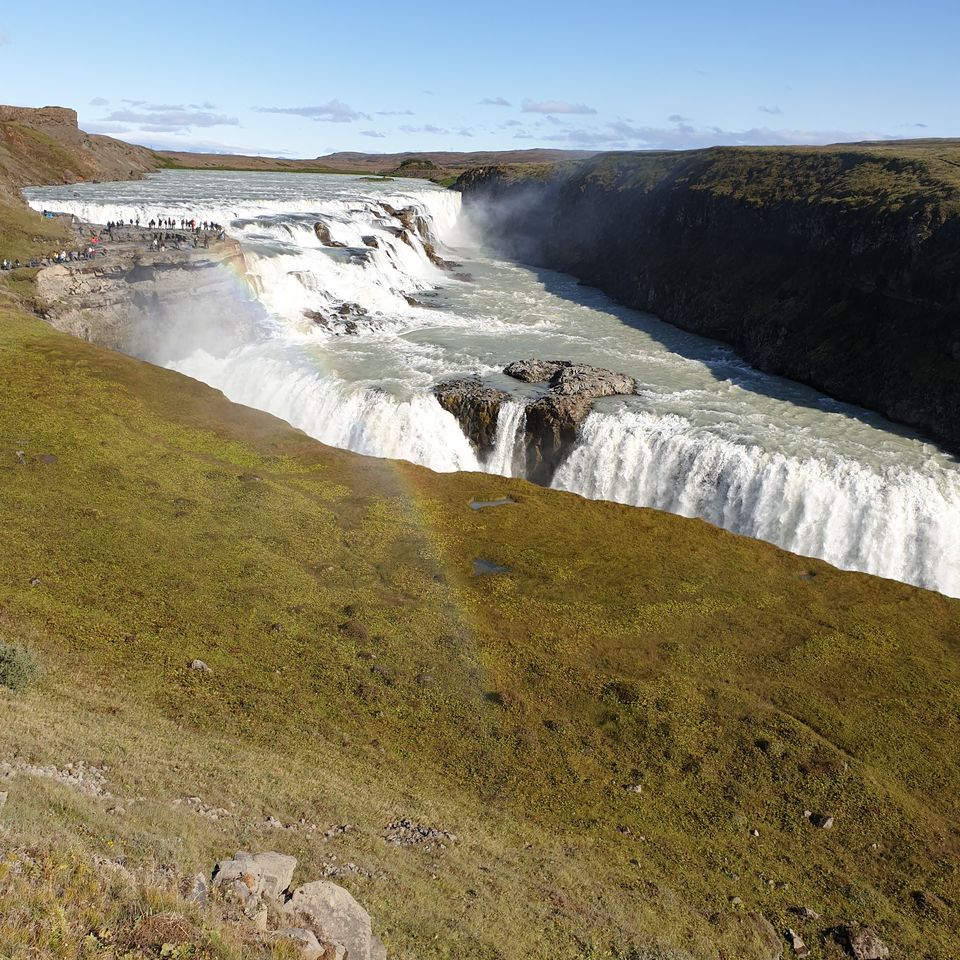 Today is the day for most visited "The golden circle". We had booked GOLDEN CIRCLE SUPERIOR - SMALL GROUP TOUR from the same operator Arctic adventures.
From Reykjavik, we will drive towards Iceland's three most famous attractions that make up the popular Golden Circle; Thingvellir National Park, Geysir hot spring area and Gullfoss Waterfall. Additionally in this tour, we had Kerid crater, Friðheimar Greenhouse and Brú's Horse Petting.
Quite lucky till now with Icelands weather, most of the times sunny or just cloudy with only little rain. Our guide today was pretty strict, no eating food inside bus, very strict on timings etc.. He wanted us to walk together, be together... Funny part was he even wanted 19 of us to go together to the same WC and not to spread out in different WCs.. hahahaha... luckily he is there for this tour which is pretty short one compared to others i.e around 8hrs :)
Our first stop, the Kerid crater : Kerið is a volcanic crater lake. Craters are usually formed by volcanic explosions but researched has shown that this might not have been the case for Kerið. It formed when a cone volcano erupted and emptied its magma reserve. The cone has since then collapsed into its magma chamber and by that created a crater. Due to the formation, the colors are very different and unique.
We encircled this whole crater and enjoyed the colours from different spots.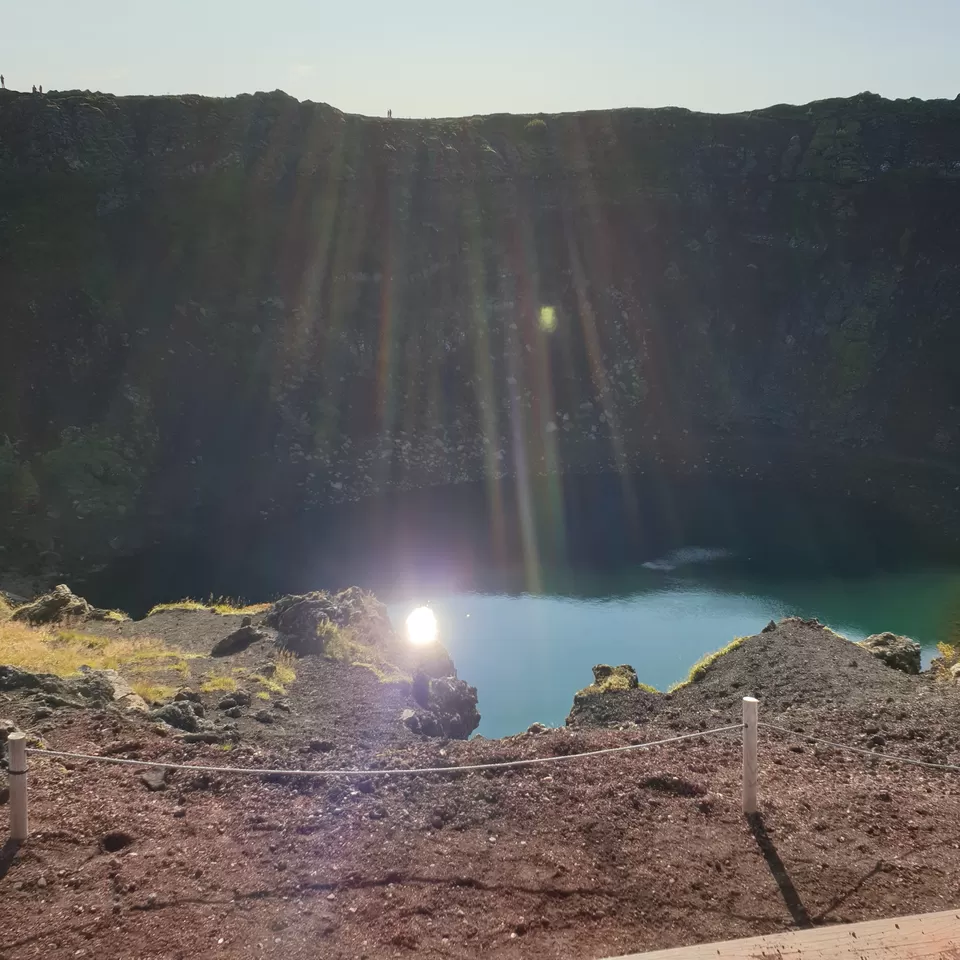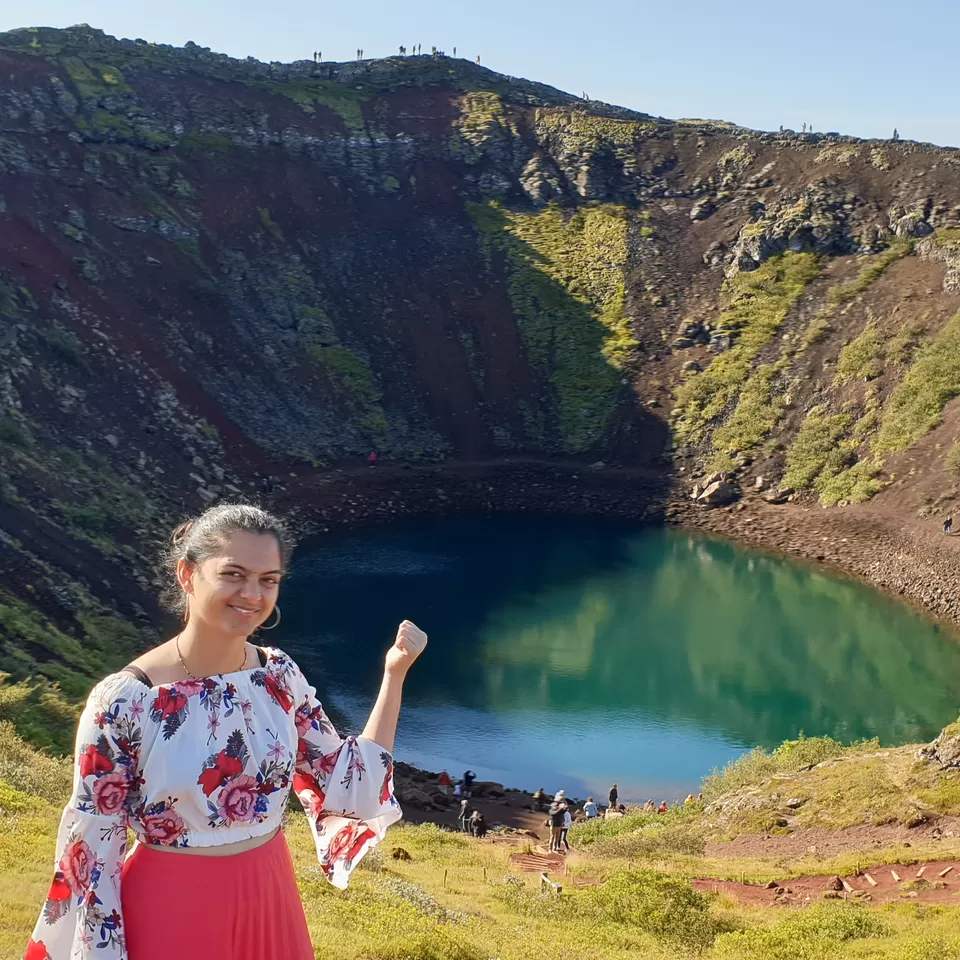 Friðheimar Greenhouse is next up, where we got the chance to try out some famous locally grown tomatoes, with a short but informative talk about the process from one of the experts. Human mind is quite remarkable how it should be possible to grow vegetables in this cold climate, by creating warm Mediterranean conditions, all year round, through the long dark winter.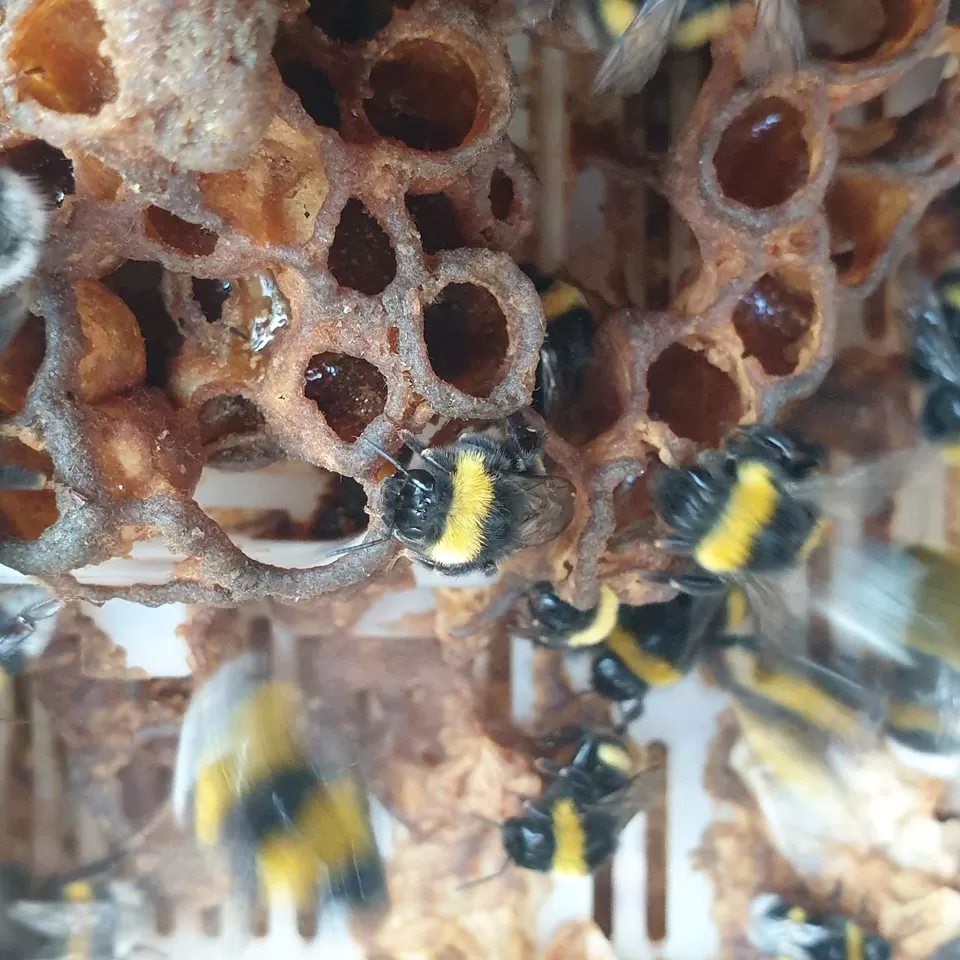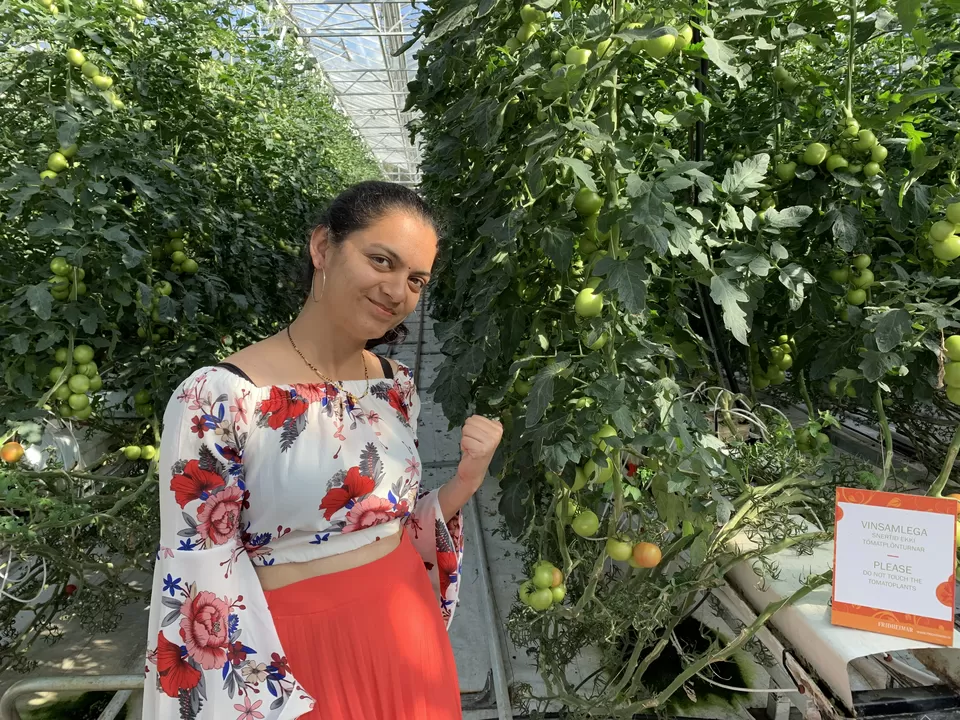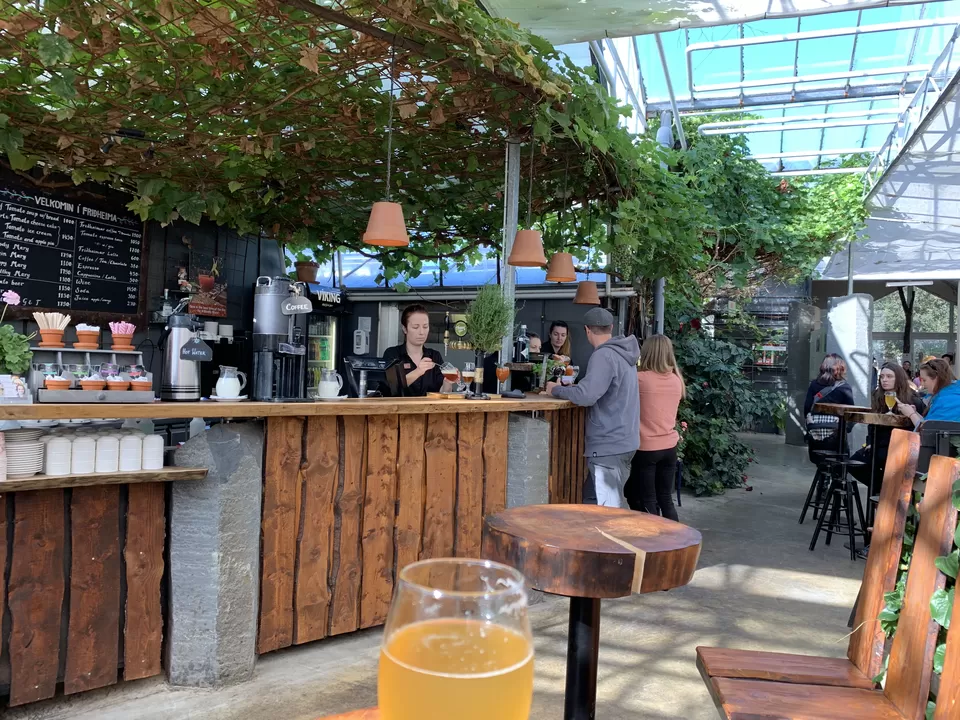 We tried tomato beer, tomato soup with bread and of course sweet small tomatoes here before heading to Geysir hot spring area.
Geysir hot spring area is located in Haukadalur valley. It's where the Geysir which all other geysers are named after is located and the area is filled with steam and magical geothermal phenomena. This most active geyser at the moment is Strokkur, it goes off every 4-10 minutes and treats us to a show that gives you that tingly feeling in your stomach.
It explodes within seconds, so your camera must be already clicking in order to capture this amazing moment. It took us few trials to understand the phenomenon and to know when it finally explodes to the maximum height :)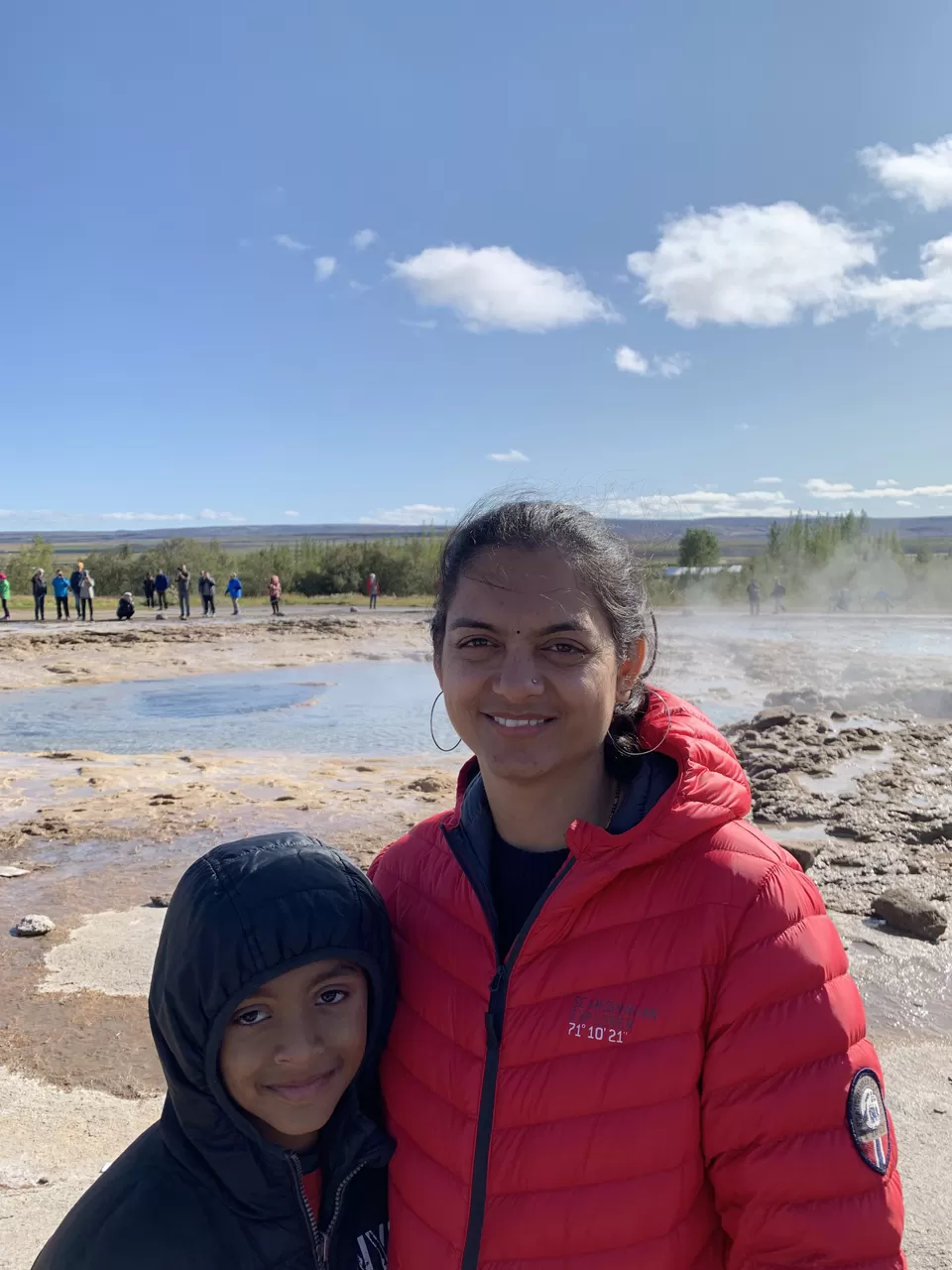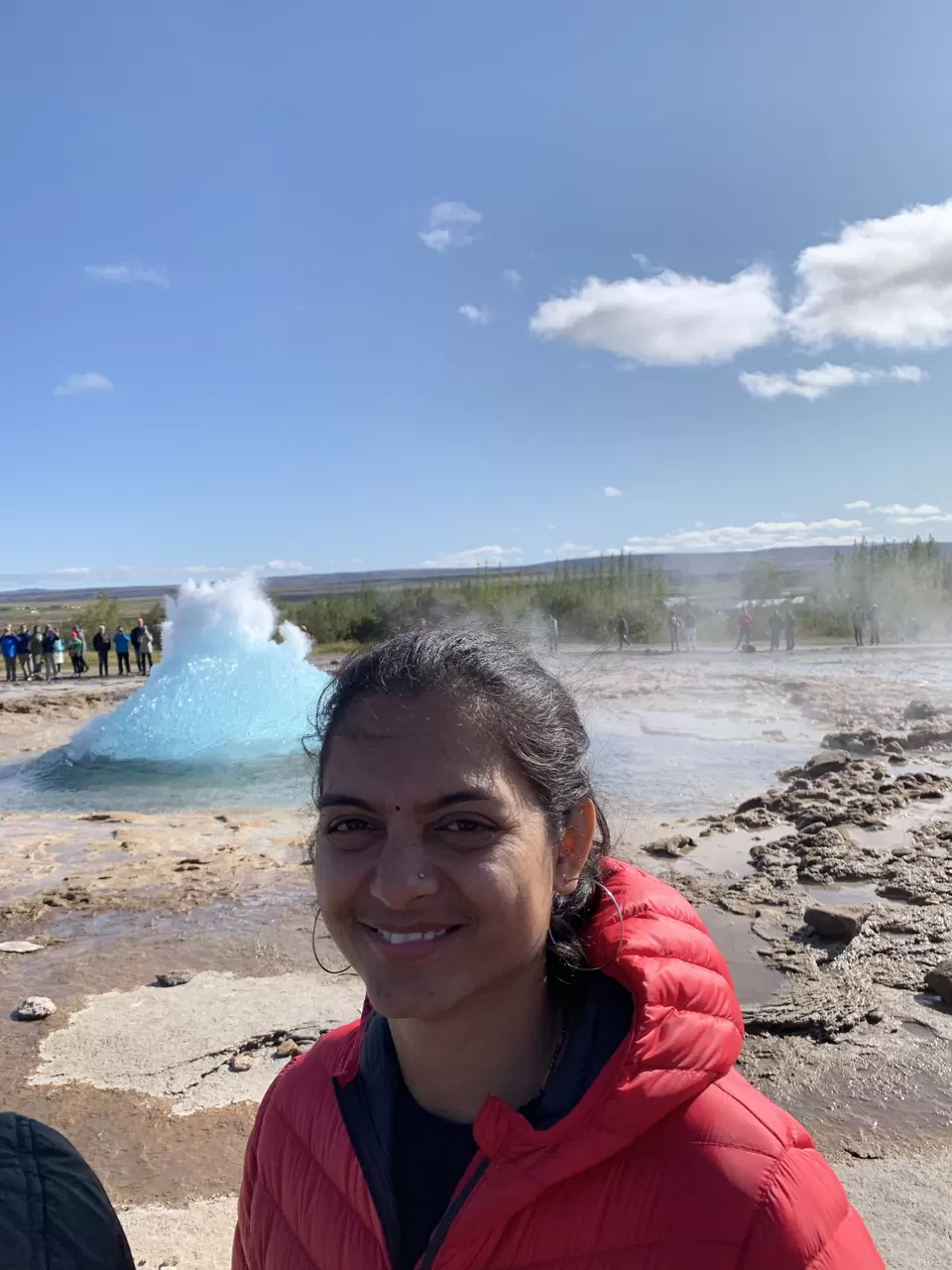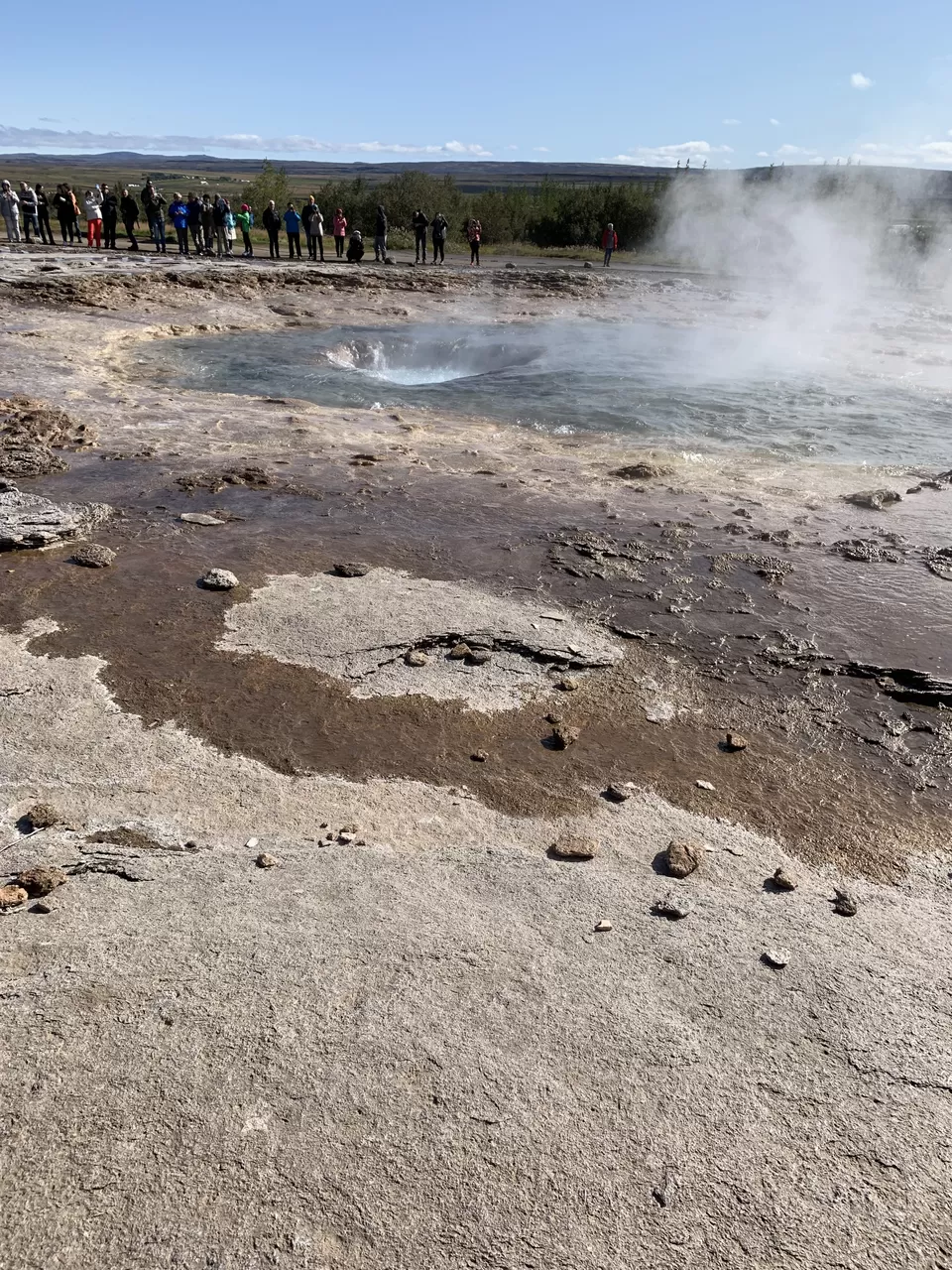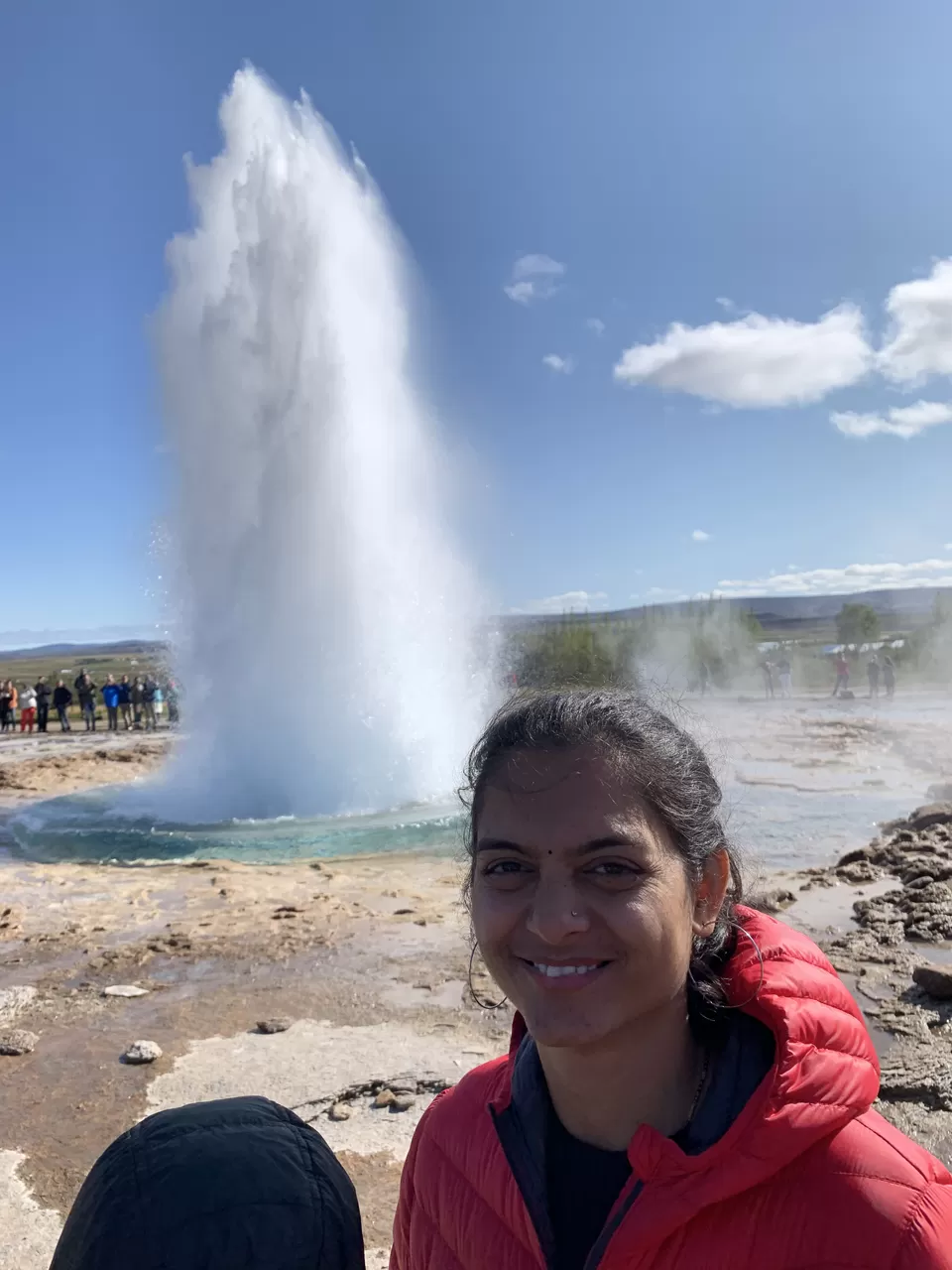 Gullfoss or the Golden Falls are next up on the itinerary. It's one of the most powerful waterfalls in Iceland. It drops little over 30 meters and has two drops.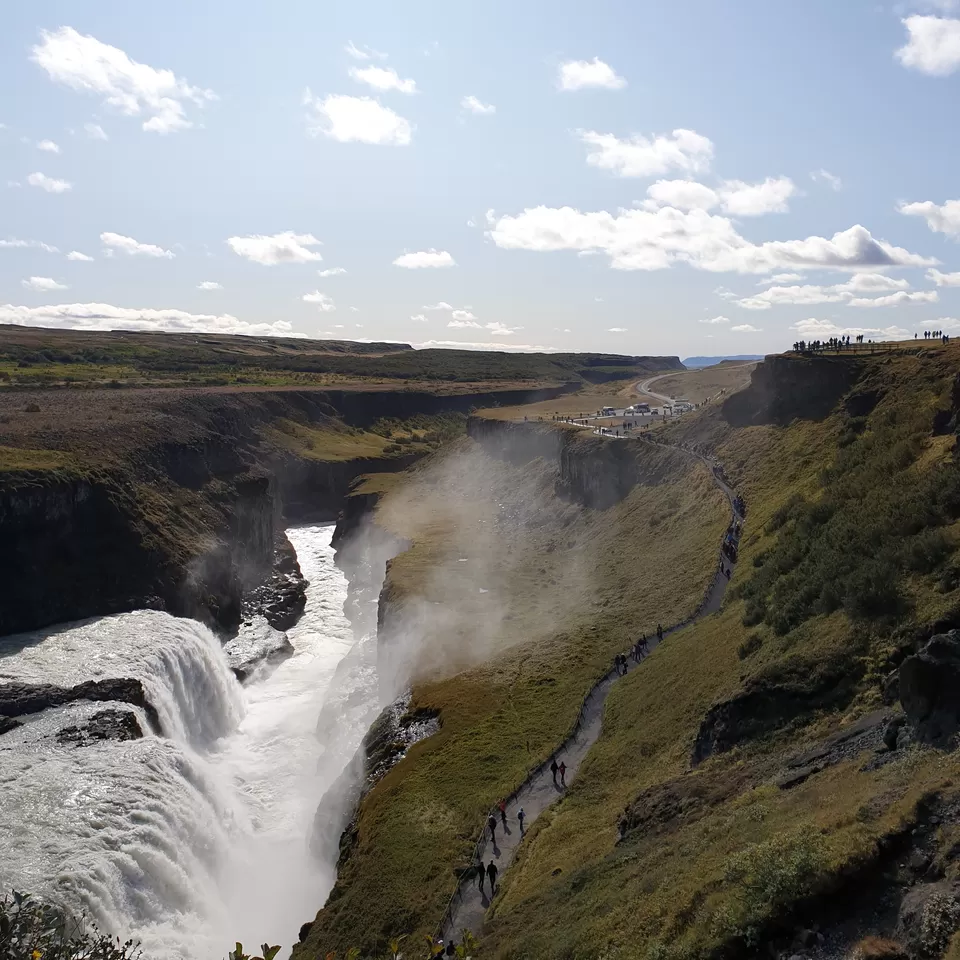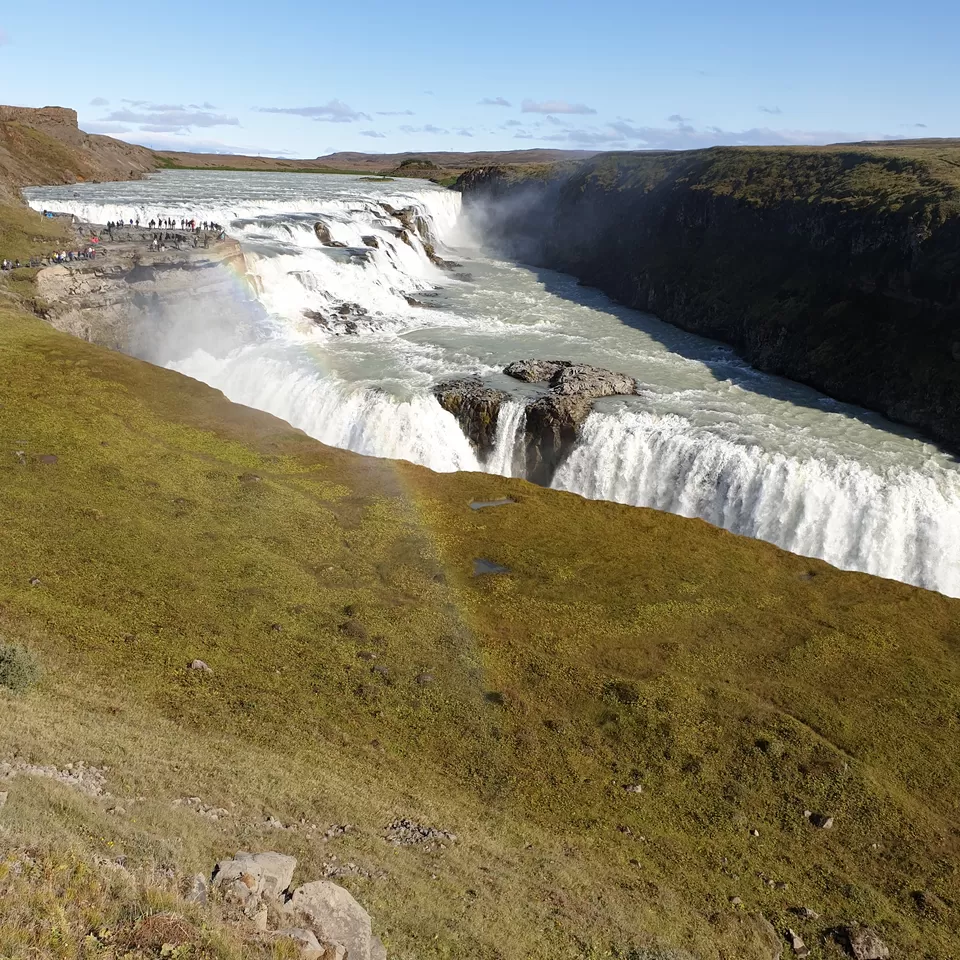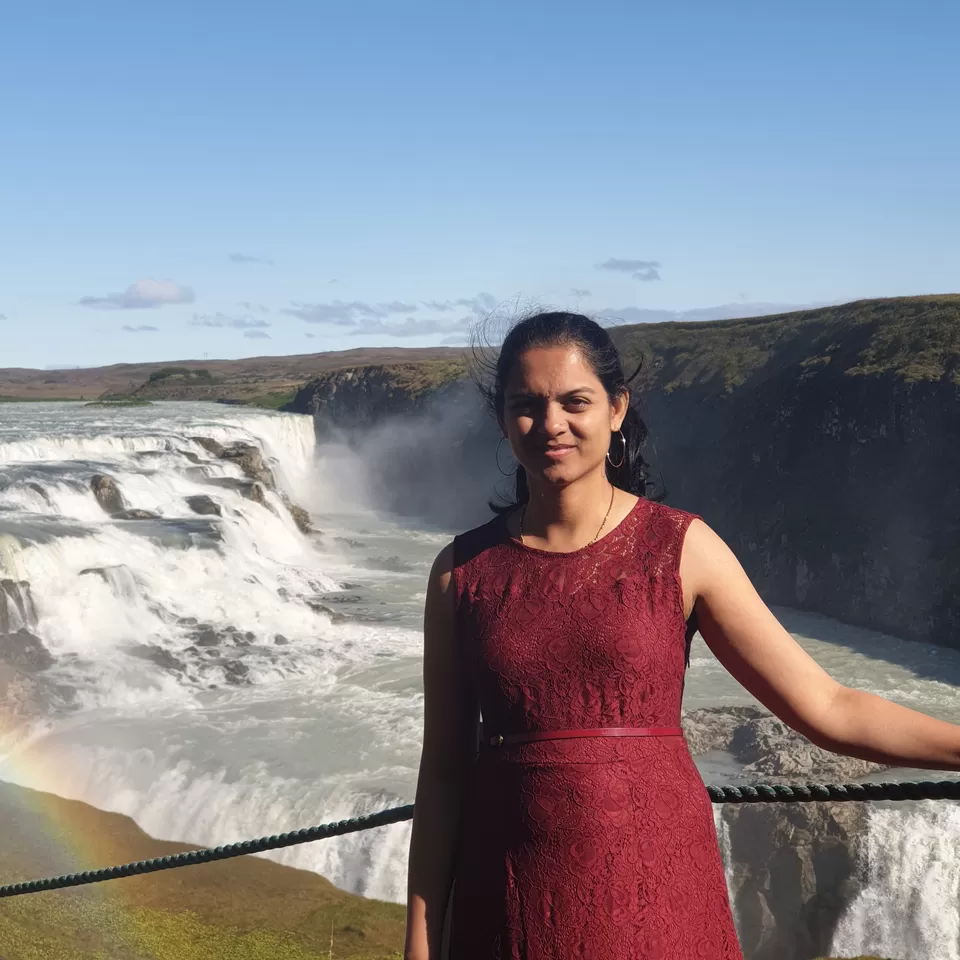 We did a 10min stop at Brú's Horse Petting to check out Icelandic horses closely. Pratyush enjoyed feeding these horses :)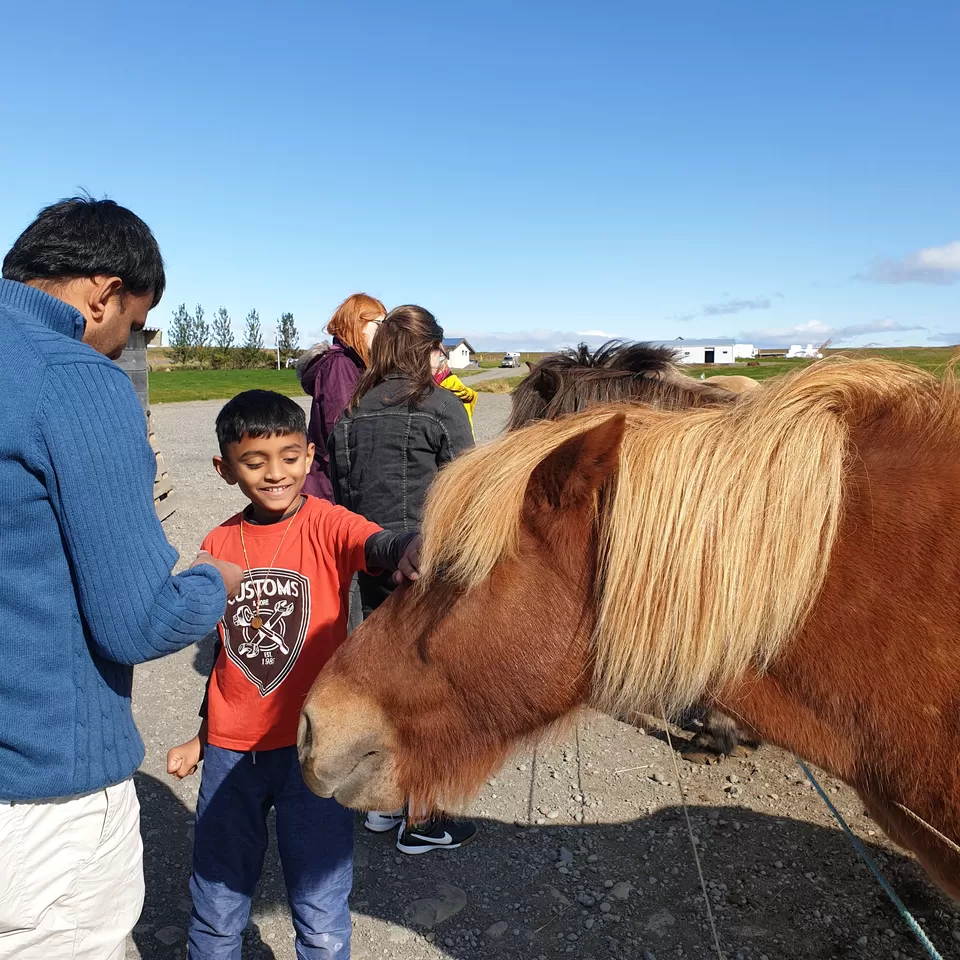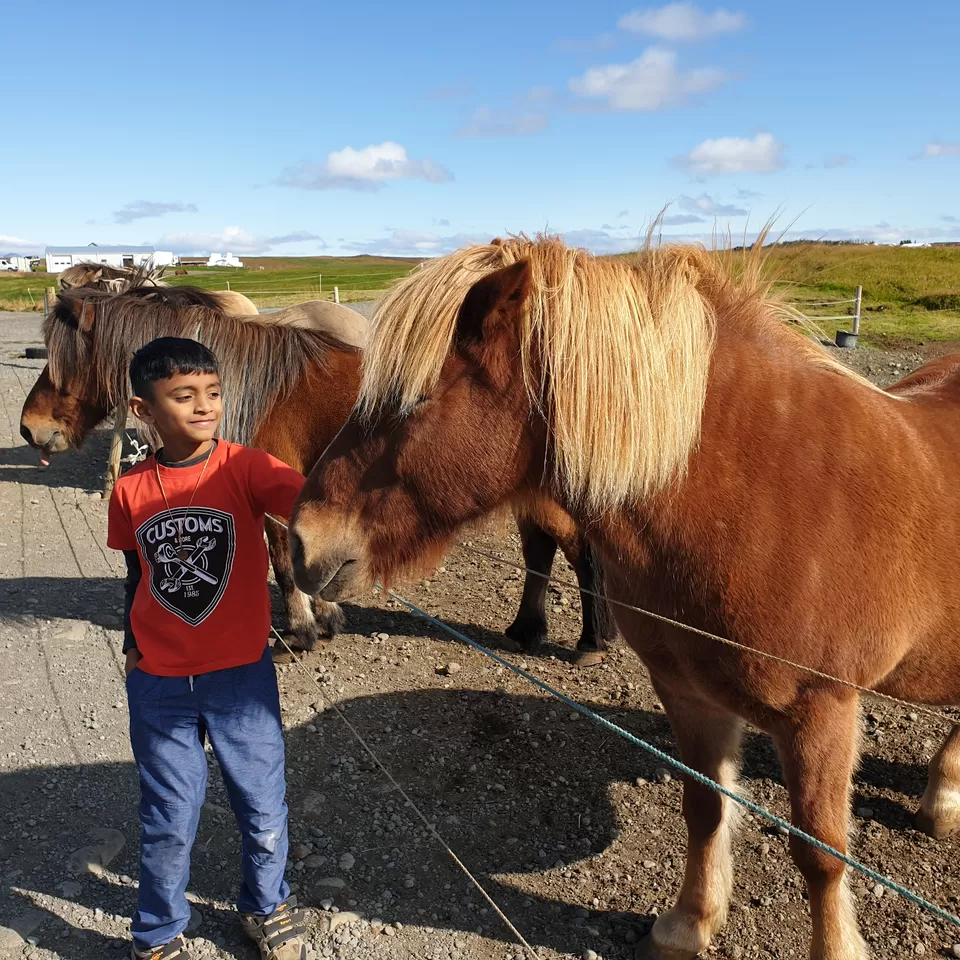 Our last stop for today is Þingvellir i.e. Thingvellir national park which is strongly rooted in Icelandic history and is famous for numerous reasons. It's a UNESCO heritage site, it's where Iceland's first Althing (e. parliament) was founded in the year 930 and it's where the tectonic plates drift apart. It's the home to the magical Silfra and this place is simply stunning. The waters, pond, and fissures are extraordinarily clear and the history of the place is endless. You can do Snorkel between Continents in Iceland in Silfra but we did not opt for this one. We walked around national park for around 40mins before heading to the bus for heading back to Reykjavik.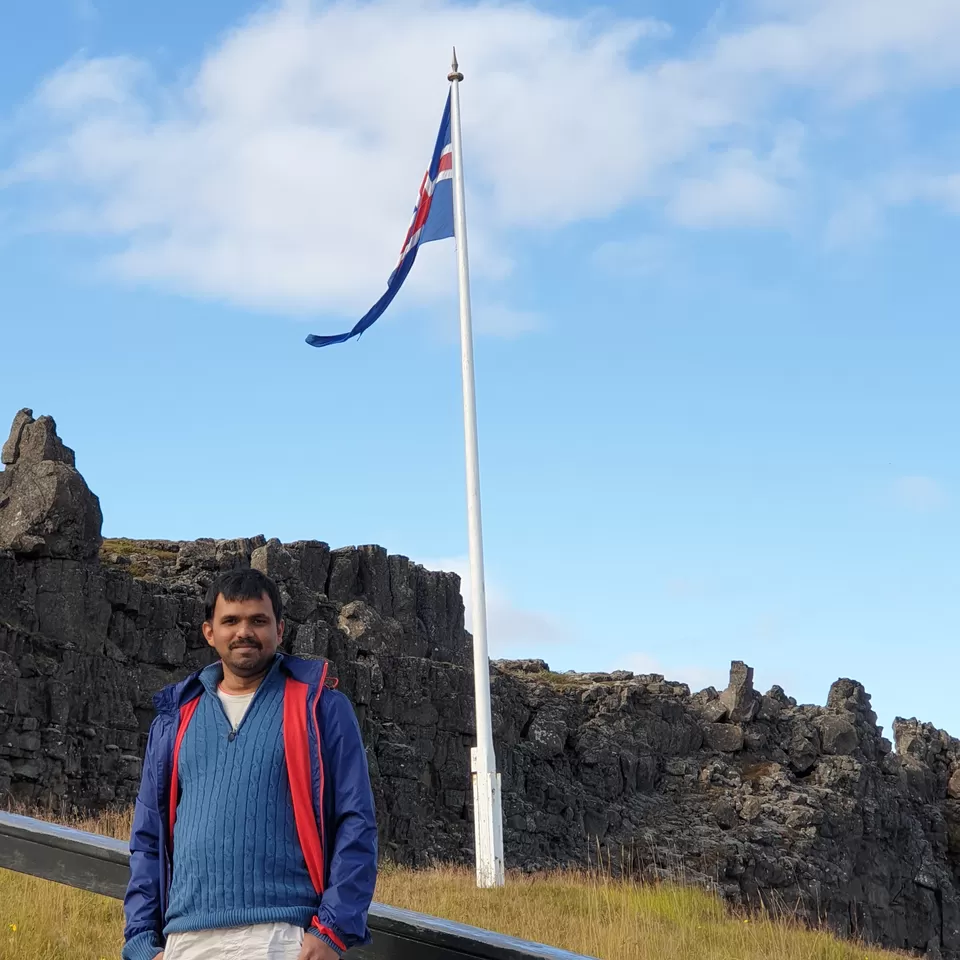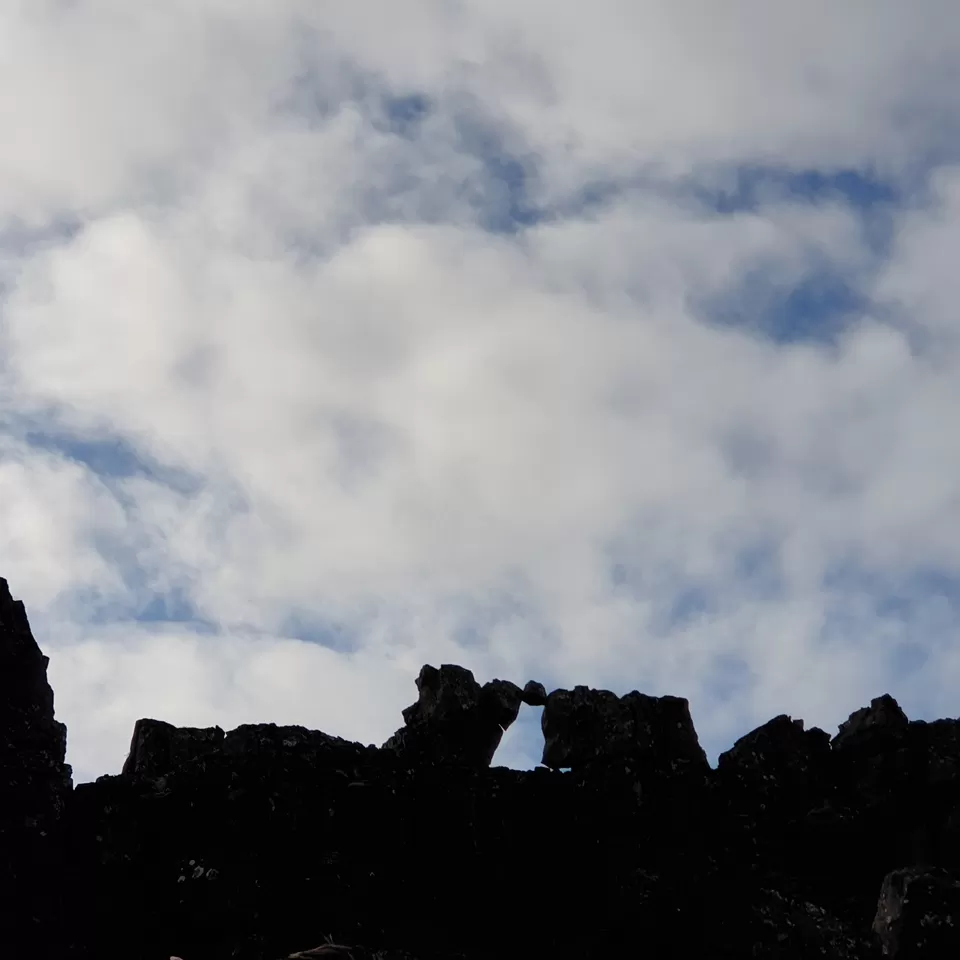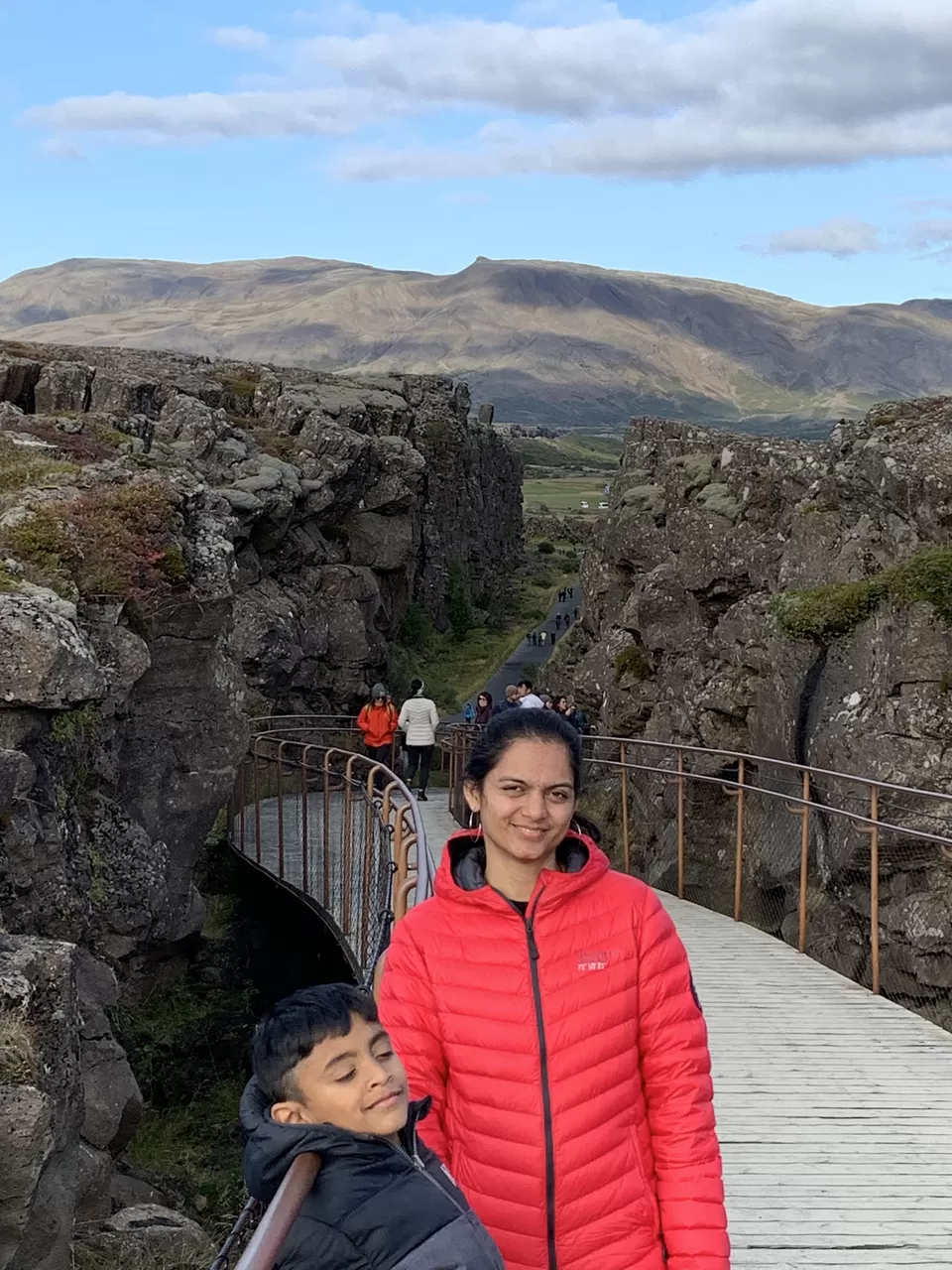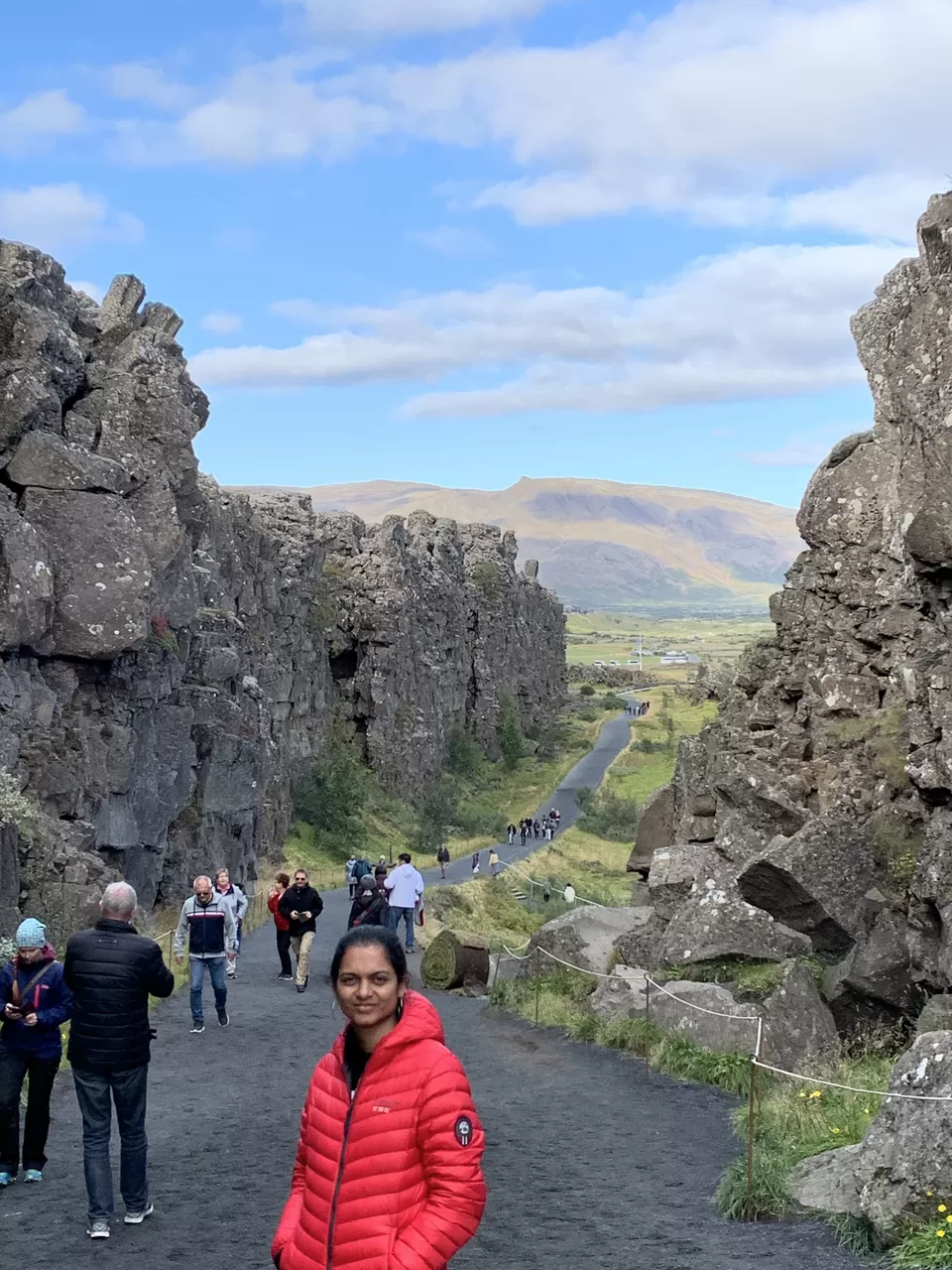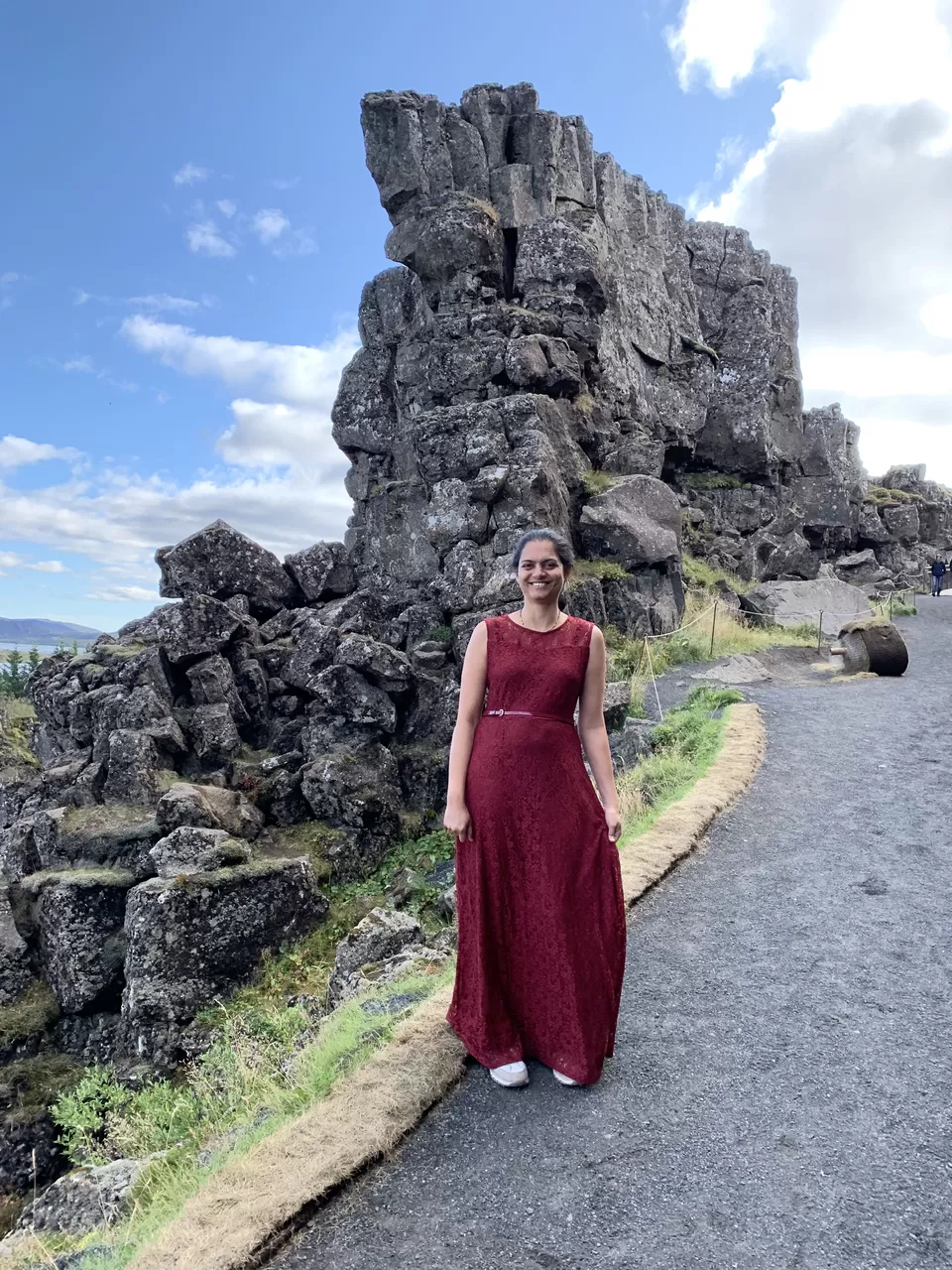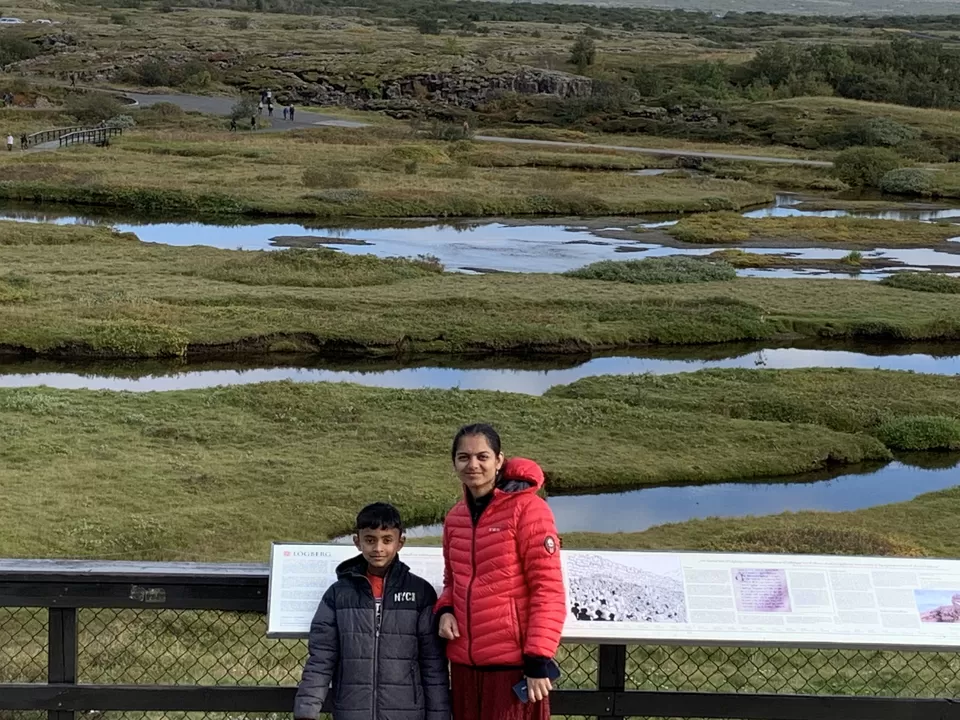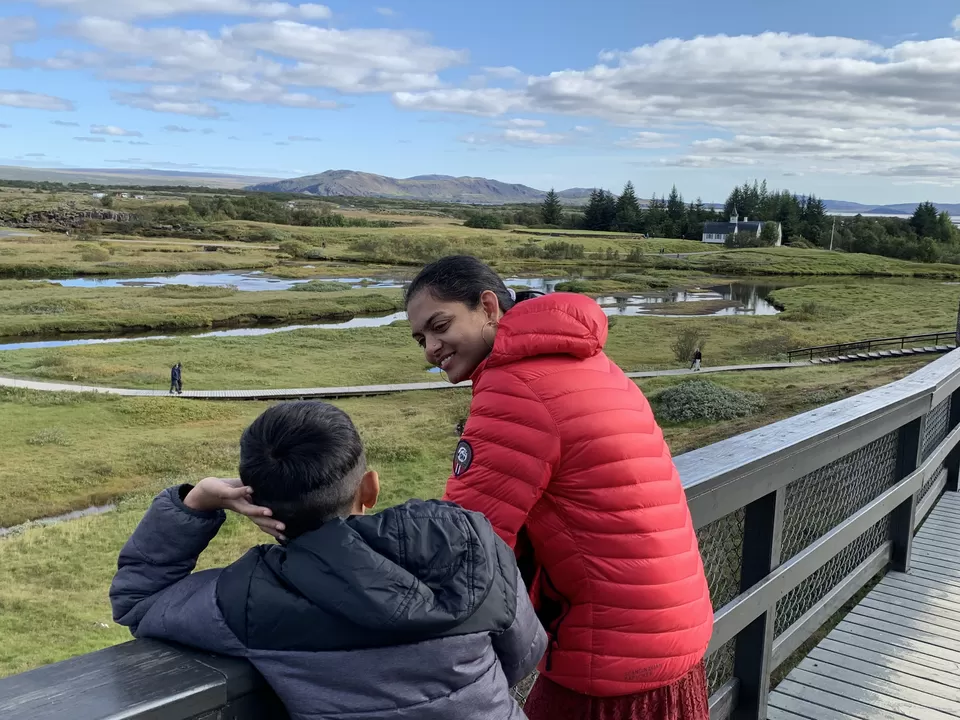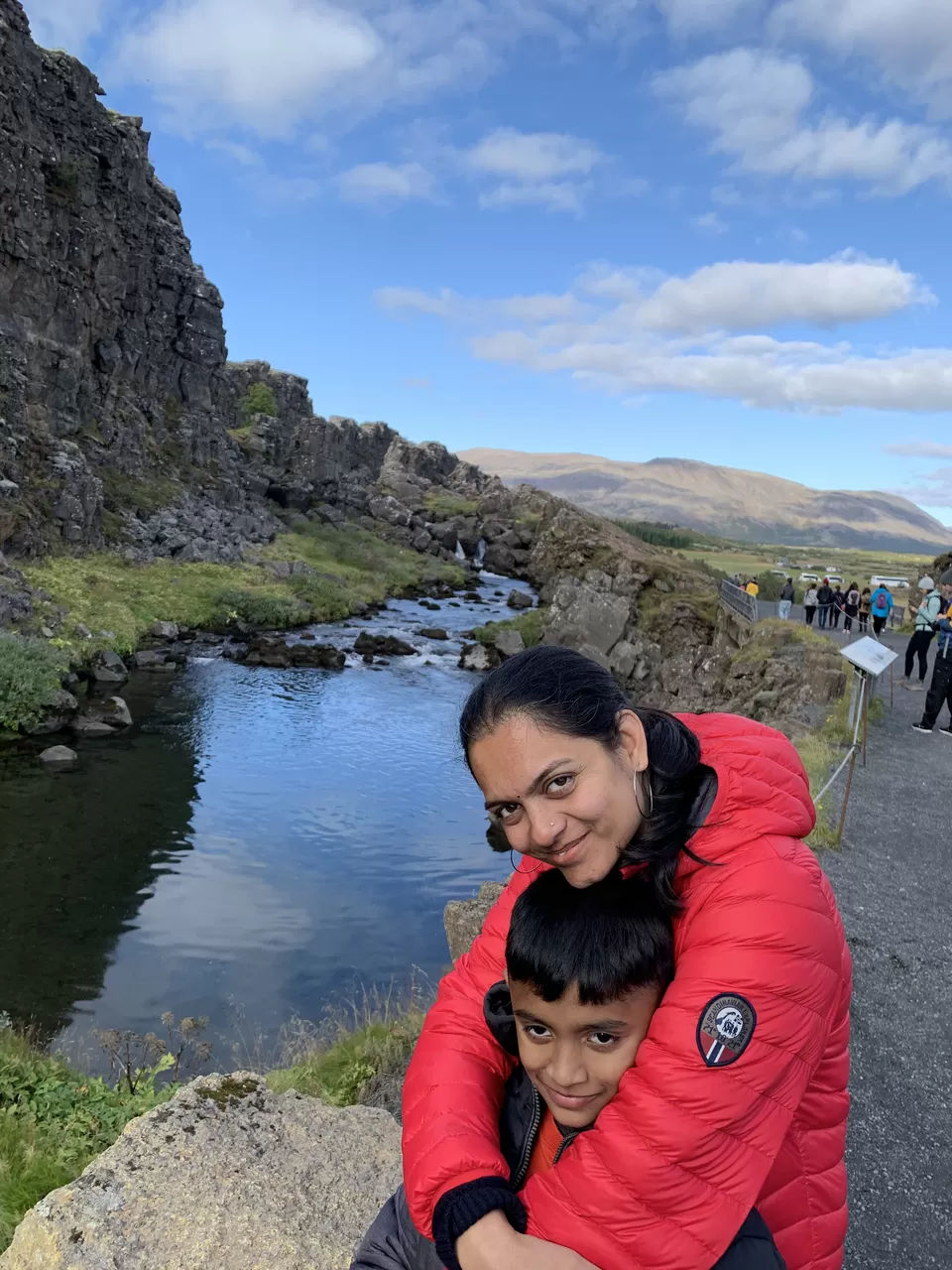 We reached apartment around 5 30pm itself. This night was also the time to hunt northern lights since KP index was at 3 pretty average changes and it was very clear sky. Originally I had booked northern lights tour on this day because of the short day trip and hence i did not cancel it and thought why not to enjoy the show if we are lucky again :)
Unfortunately it was very weak auroras that night for eyes. But still was a delight through the camera. Because camera can see much more than the naked eyes in this case.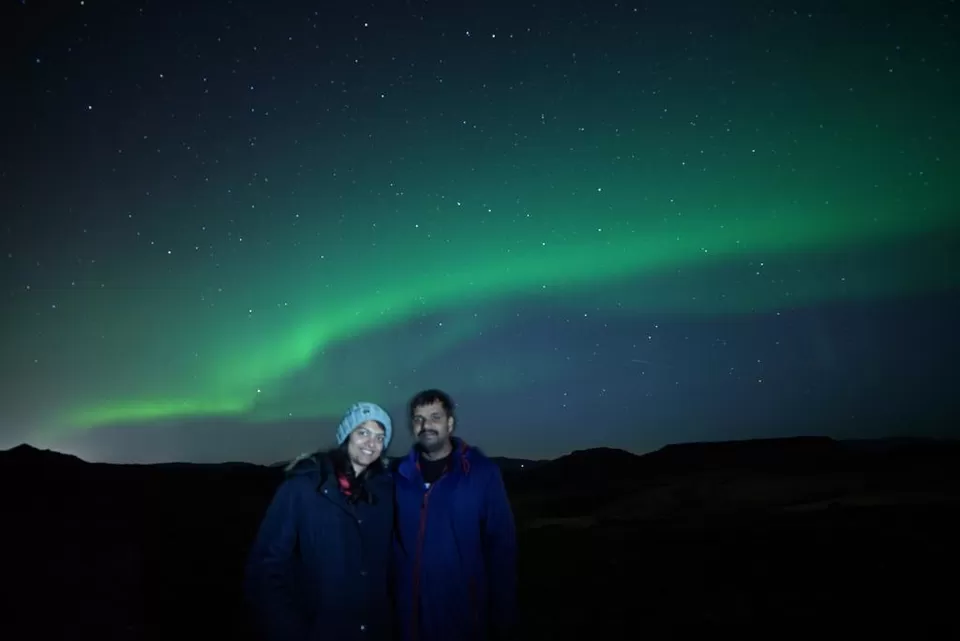 Day 5 is the day to watch some actions in the ocean. Yes you have guessed it right, its time for whale watching tour. Again we had booked with same operator Arctic Adventures and they had tie up with special tours Reykjavik.
Guide was pretty good and gave lot of information on different varieties of whales and penguins. She also gave tips on what to watch in ocean the 3 B's. Breathe, Body and Birds. Breathe and Body are obvious but why birds. It seems sea birds feed on the same fishes as these whales and dolphins and hence there is a high chance of spotting whales or dolphins if we see a flock of birds around.
We saw cute dolphins jumping around and also few minki whales surfacing the water. But both of them did not want to come in our cameras :( They were very quick and random.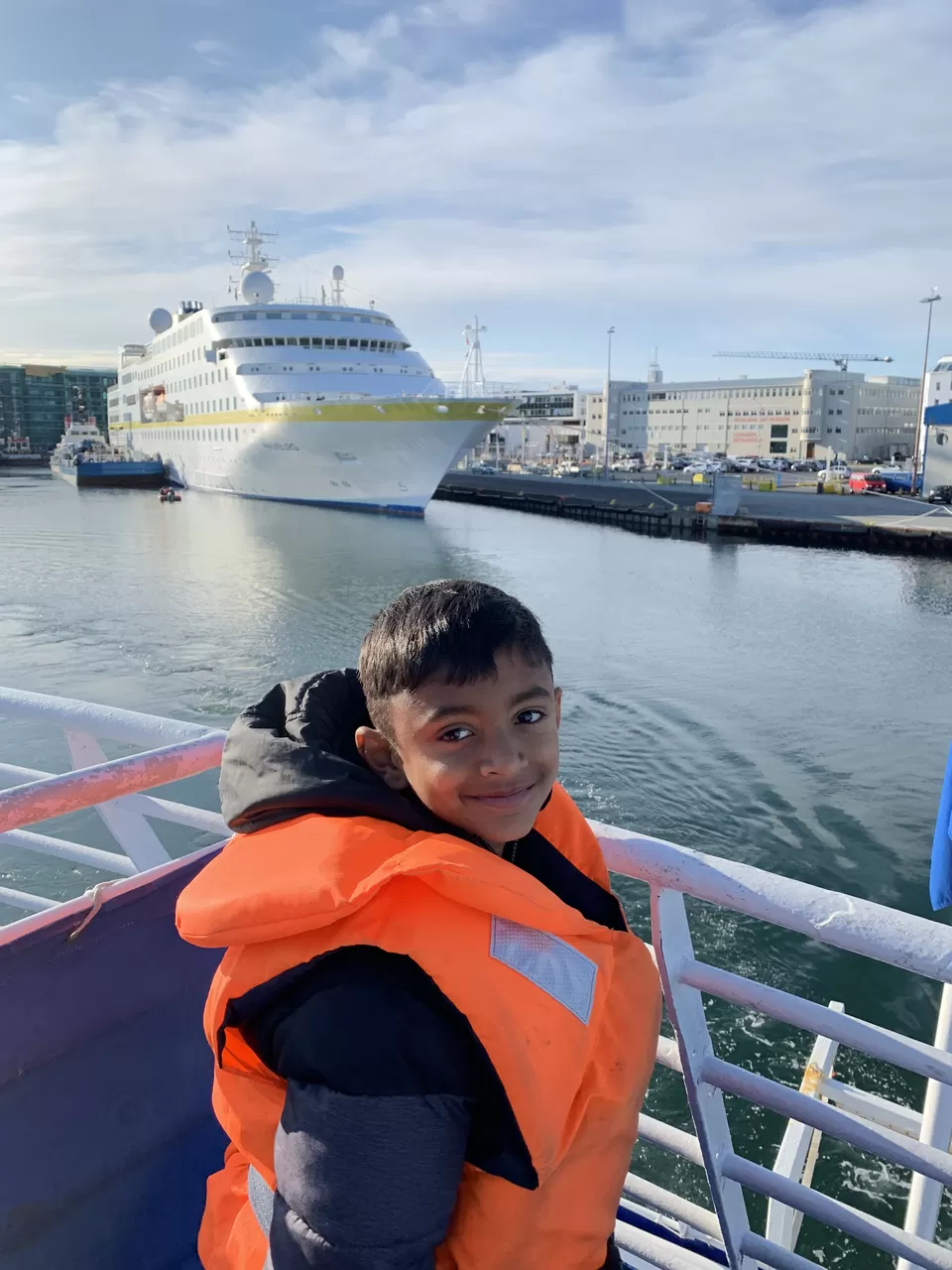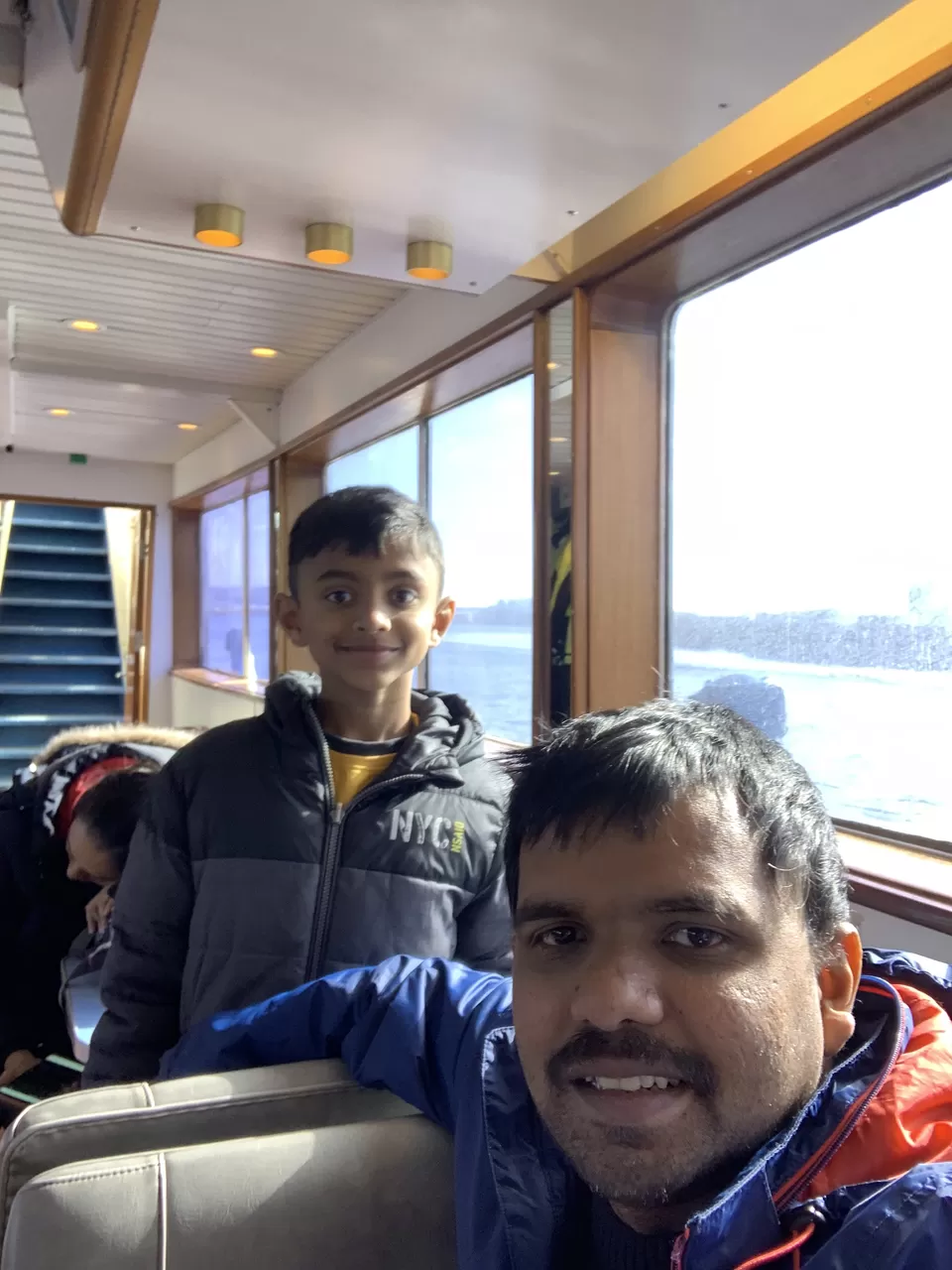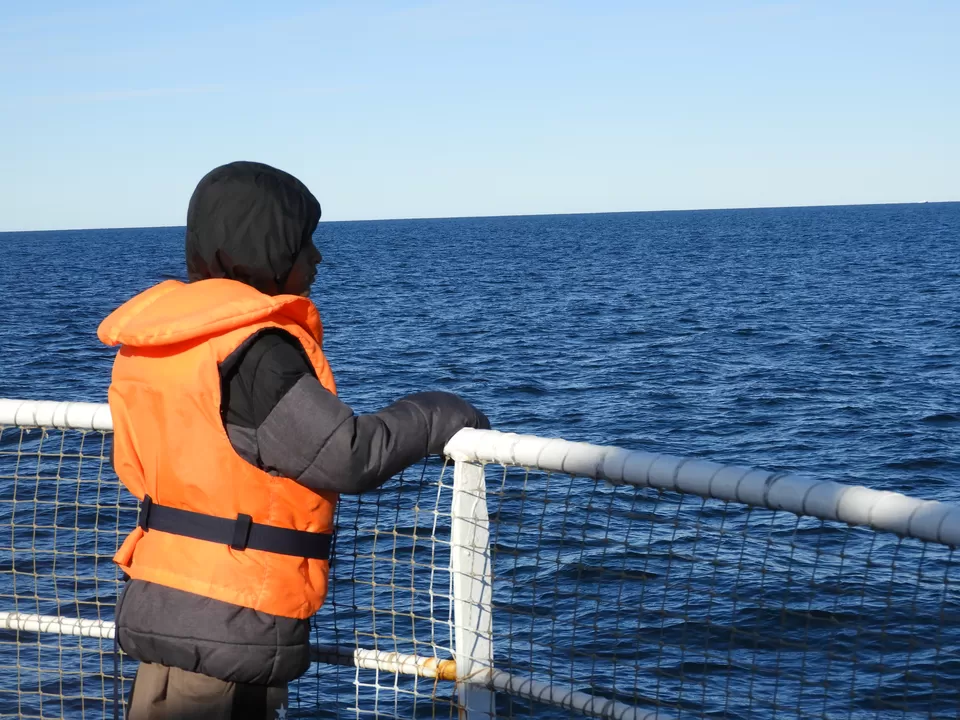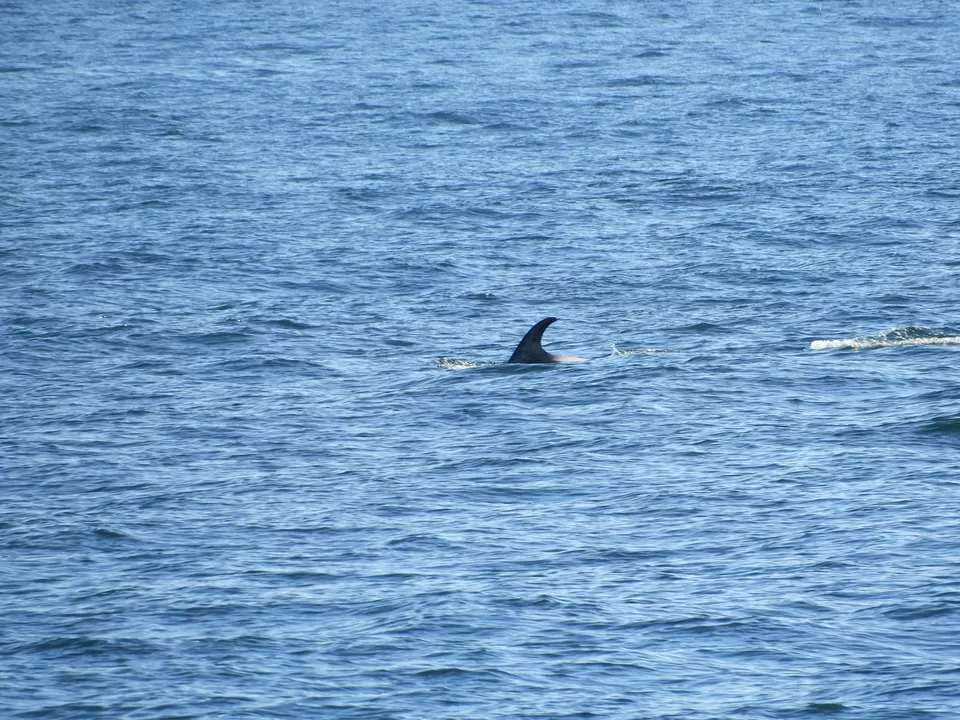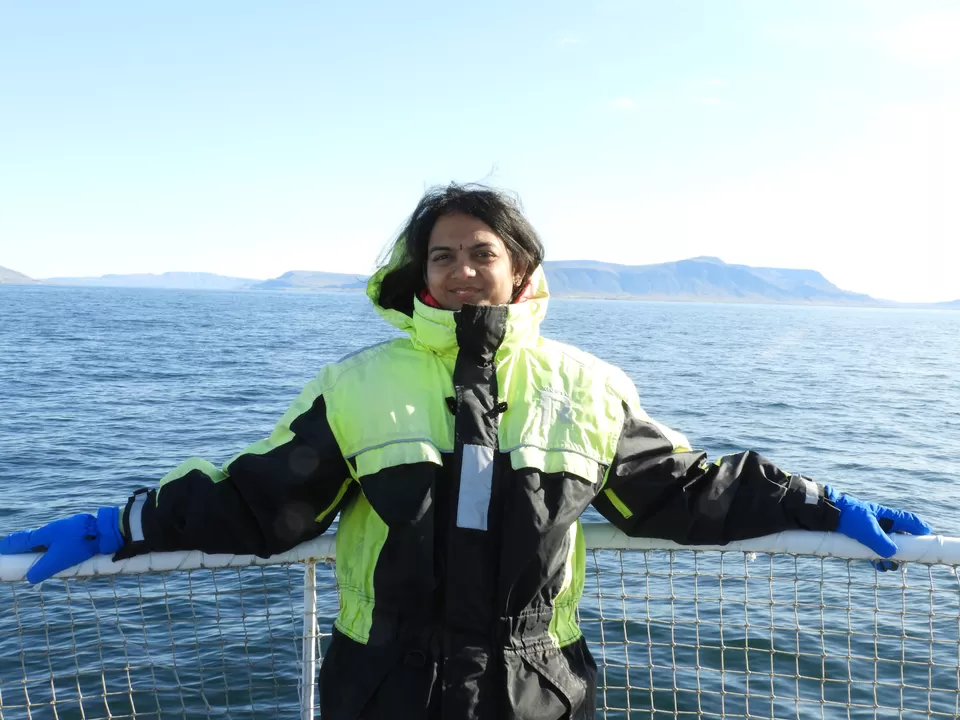 Next stop is time for some relaxation in the blue lagoon :) The beautiful milky-blue water is unlike anything else found on earth, and makes a stark contrast to the surrounding black lava field and its creeping grey moss. It sits at 39°C (102°F) year-round, making it the perfect temperature for relaxation. The water is completely clean and does not contain any chemicals, only natural minerals that have proven to be very good for people's skin.
We had booked premium class where a silica mask , one more mask of our choice, drink, bath robe and slippers are included :)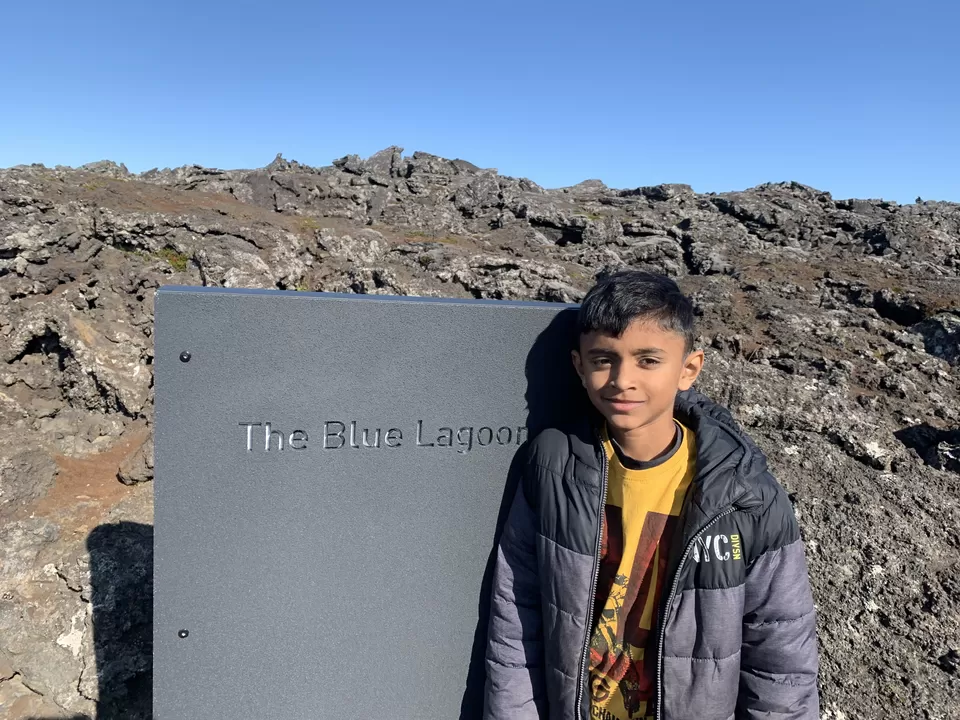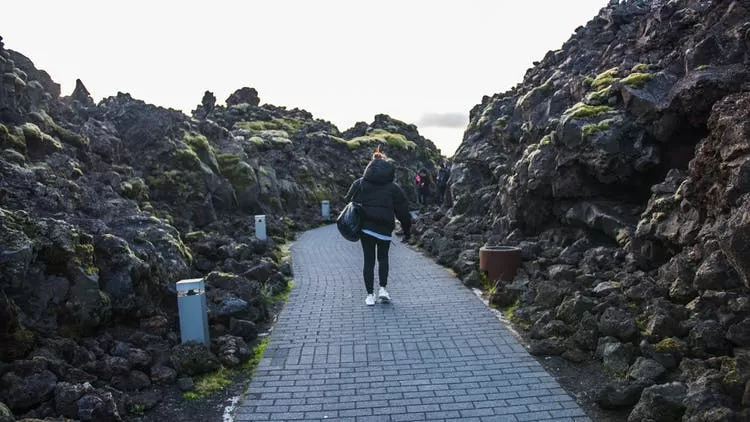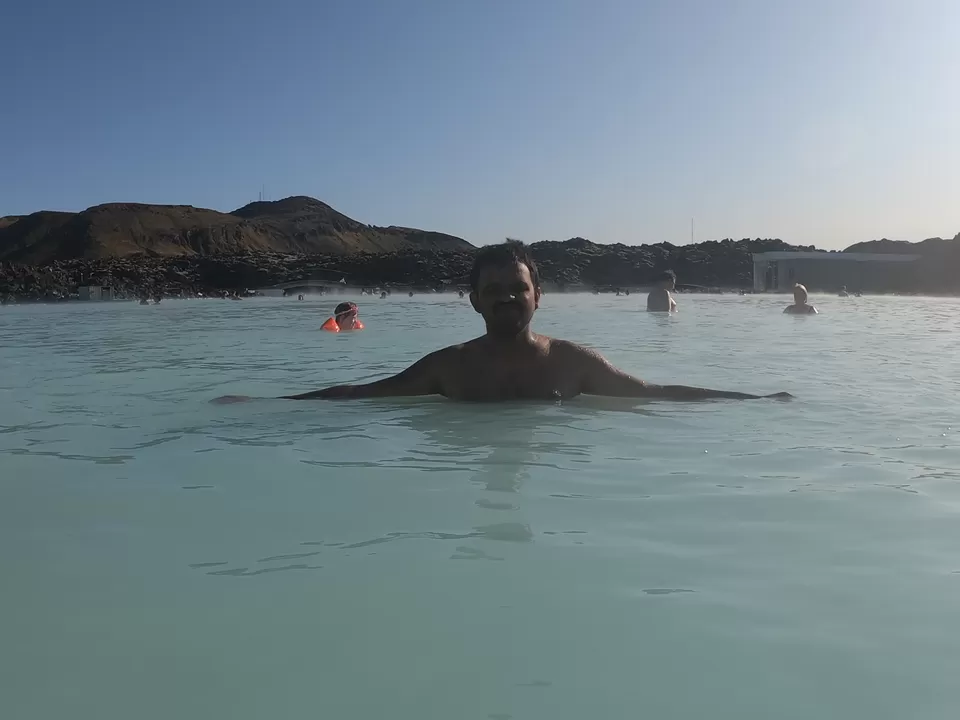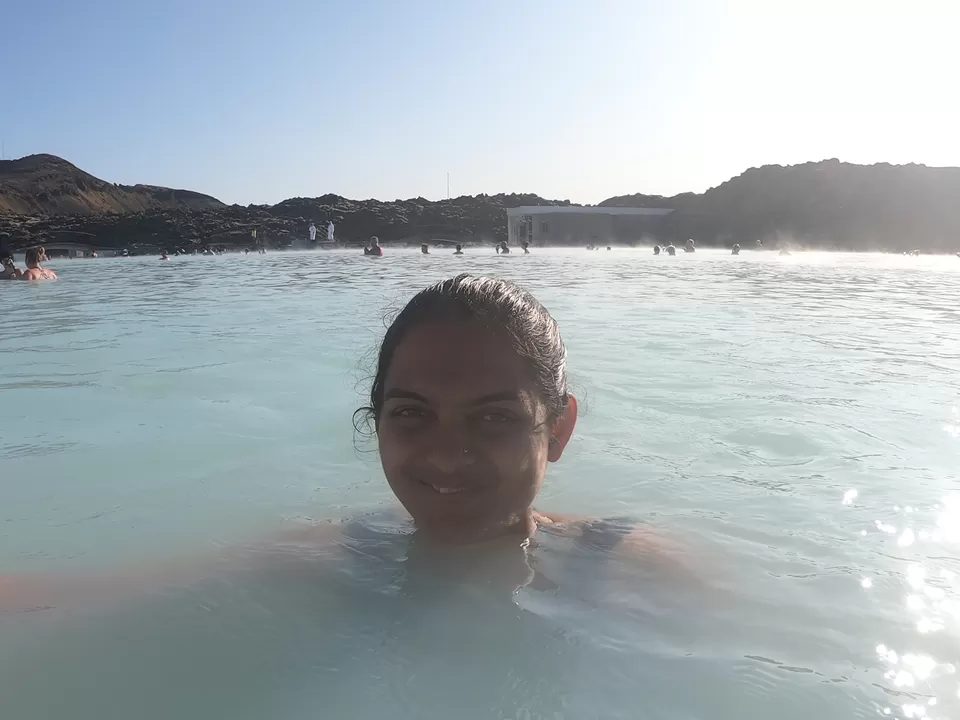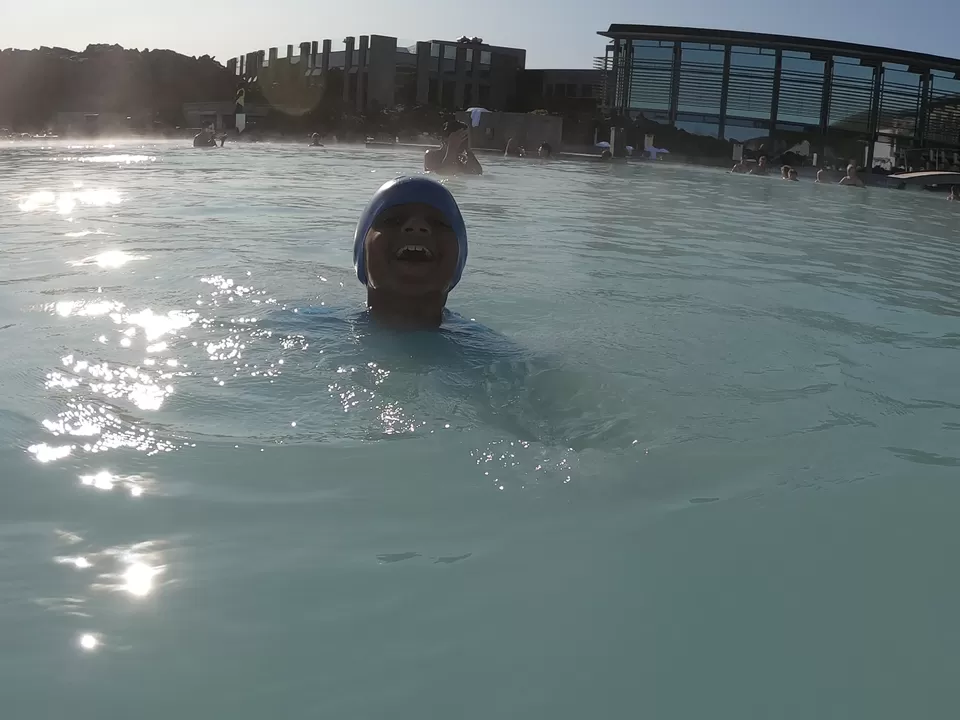 We enjoyed warm water in cold weather, silica mask and lava mask, blueberry smoothie. We did not know how 3 hrs had passed. We started back to Reykjavik around 6 30pm and ended the day with a good nights sleep waiting for us.