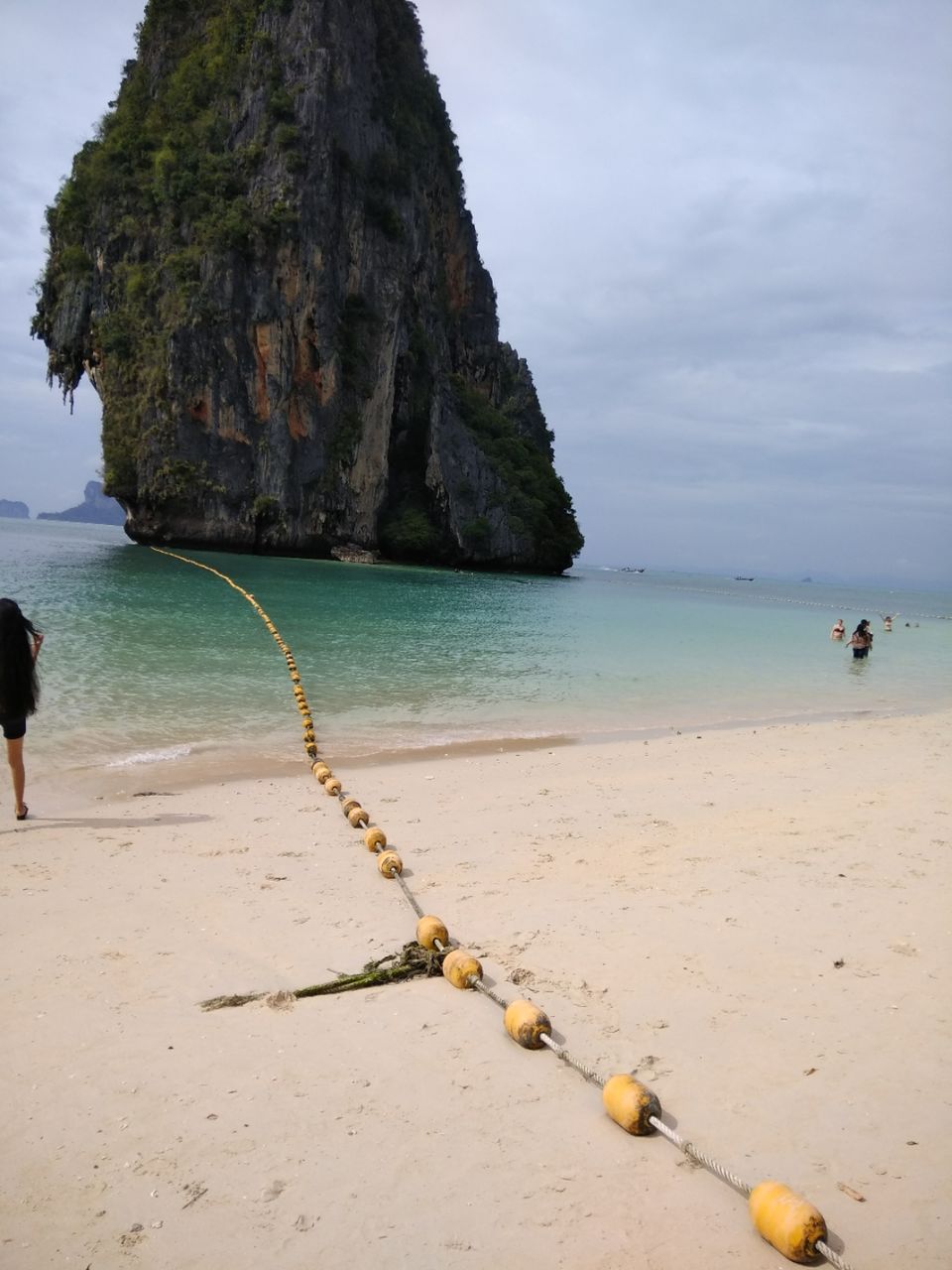 I had never been on islands before and while searching on Google I found an extremely beautiful picture of an island with crystal clear sea water. It happened to me as "love at first site" and I got to know that it's Phi Phi island in Thailand.
A friend of mine from Saudi Arab, was planning for Bangkok and Pattaya along with some other friends and I was the part of planning team for this trip. While planning, Phi Phi island was moving in my heart and mind. As "Phi Phi" is far away from Bangkok and Pattaya while closer to Phuket and Krabi, resulted I started convincing my friends for Phuket and Krabi. The mesmerising island pictures did all my work and I actually did not have to put much efforts to convince them.
Finally we took night flight from Delhi to Bangkok as there is no direct flight to Phuket n krabi. From Bangkok we took another flight to Phuket and then hired a cab from Phuket airport to krabi.
15 hours journey made us exhausted but the beautiful and peaceful krabi made us energetic. We checked in to hotel Ibis at Ao nang krabi and decided to explore local market and beach for the day.
Ao nang Market- truly paradise for nonveg lovers. I have never seen such variety in sea food. The food was not only deliciously and easily available but also cheap in price. One time meal would cost approximately 100 Thaibhat that is equal to 200 INR.
Ao nang beach- in the evening we went to ao nang beach which was good enough then we headed for the clubs at night which were amazing in krabi.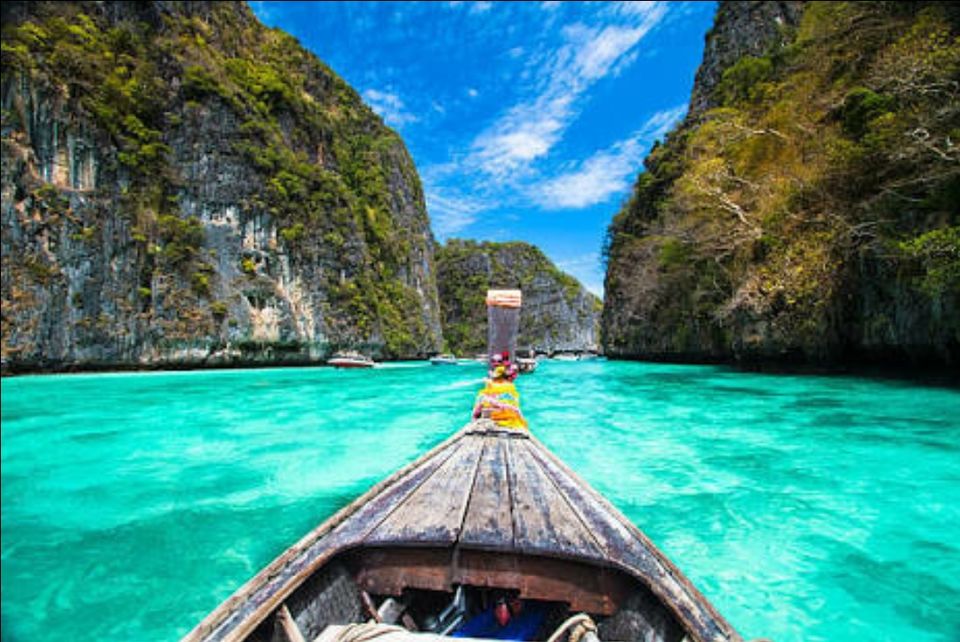 As we had already booked package for 4 islands on second day, our fairy was ready at 8am sharp to take us for the day tour. The tour agency made a group of 20 people for our long tail boat and we started for the beautiful journey for the islands-
1) Tub island:- that was the very first islands in my life and I was really amazed to see crystal clear water. We HV already been given snorkeling tools. There were allaround colourful fishes in sea water and swimming with them was such a wonderful experience.
Chicken island- I have no words to explain the beauty of chicken island. We were told to jump in the mid of the sea, off course with lifejacket and snorkeling tools and we were in the mid of the sea doing snorkeling in coral reef water with such beautiful fishes. Even after an hour of snorkeling we were not feeling like going back to our boat. Such amazing experience I HV never done before.
Poda island- poda island was the biggest of these all. It was like a nature park and the beautiful coral reef. We had lunch there that was already included in our package.
Si island- finally we reached at Si island. Such a beautiful island to do kayaking and snorkeling. Amazing experience we had on si island.
Finally by 6 pm we came back to our hotel. Totally tired but feeling lost in those islands. But that was not the end of the day. In Thailand how can you control yourself from not going to body massage after being tired.
So we headed for one hour body massage and truly it was really so releaxing. It was such a busy beautiful day and it's memory will remain in my heart for lifetime.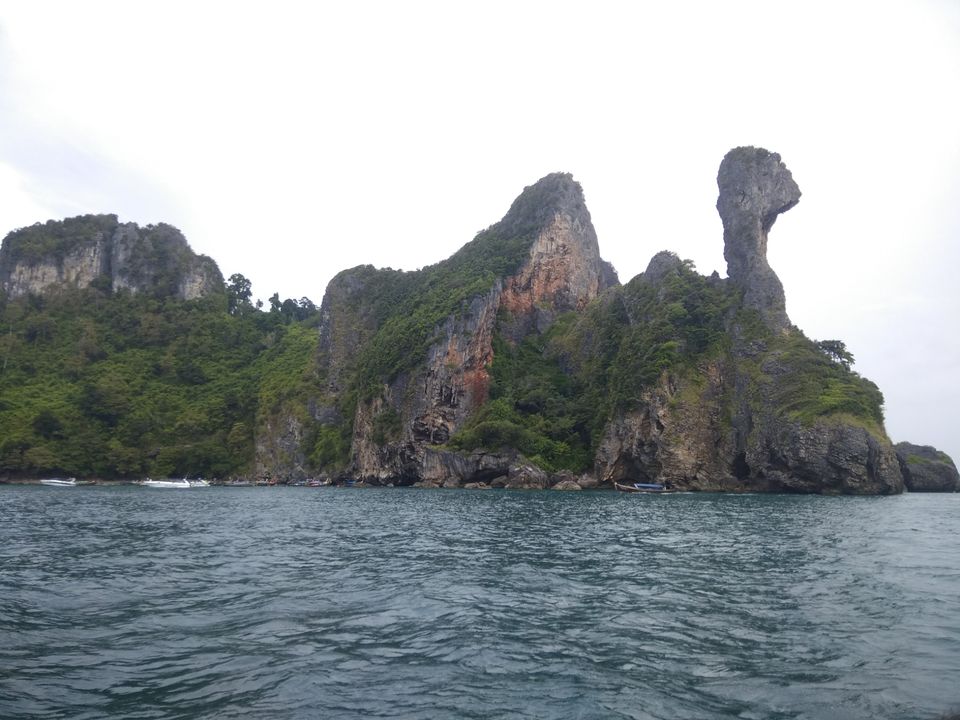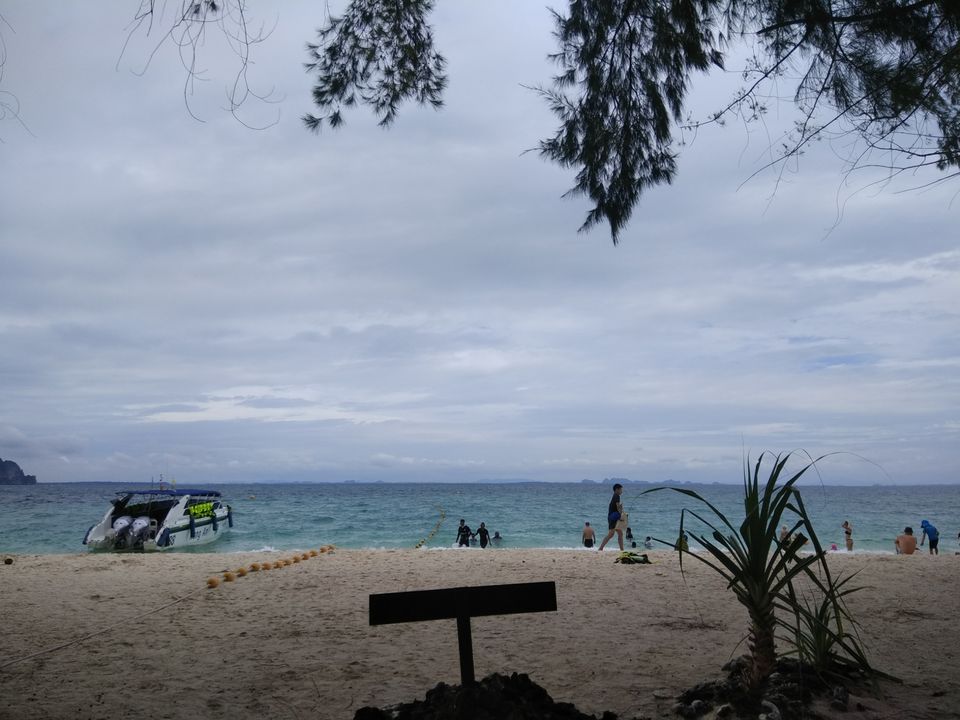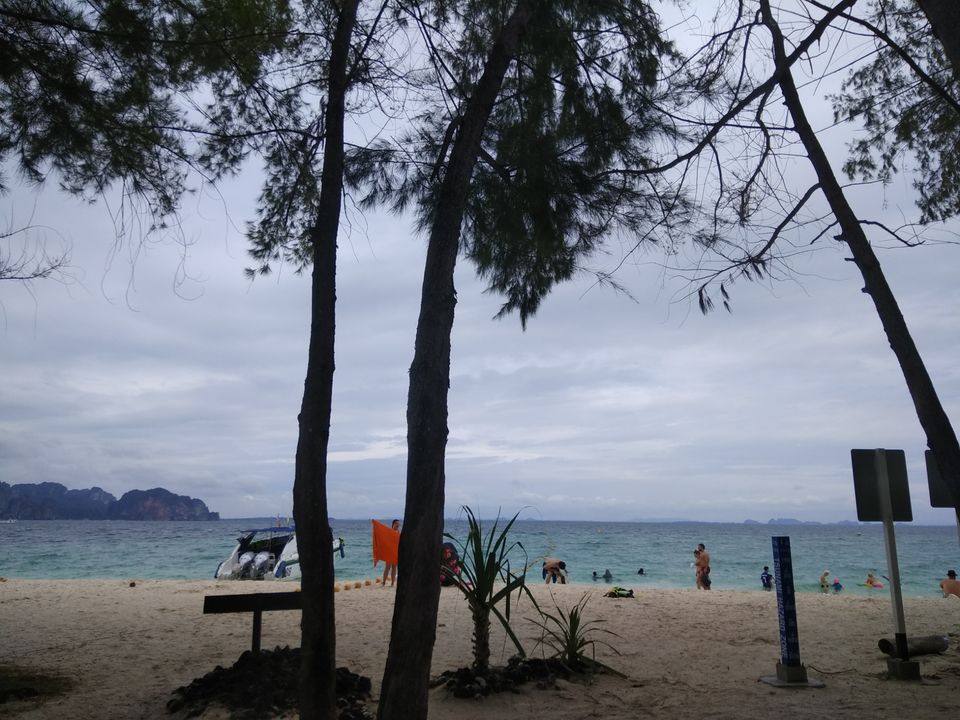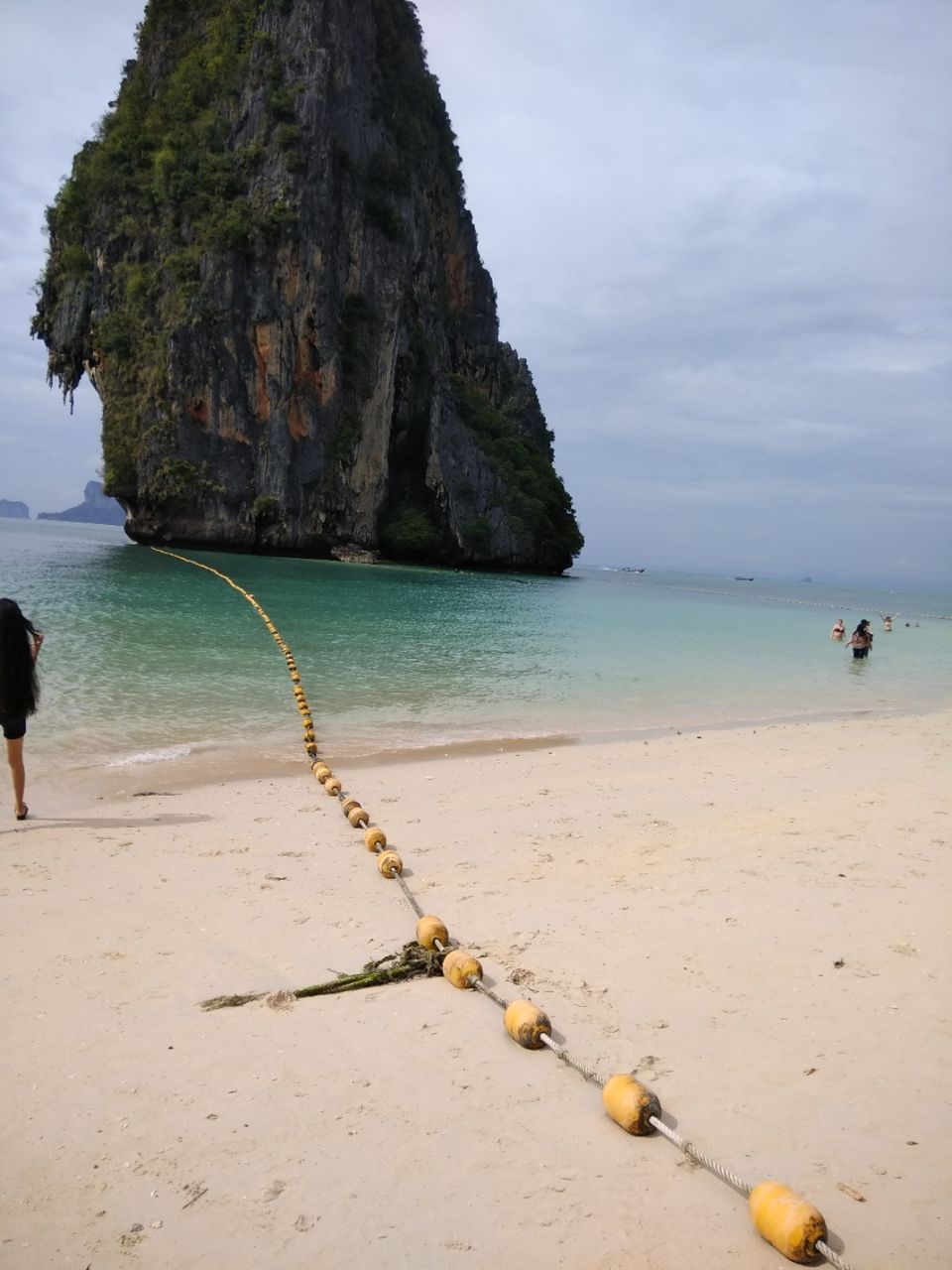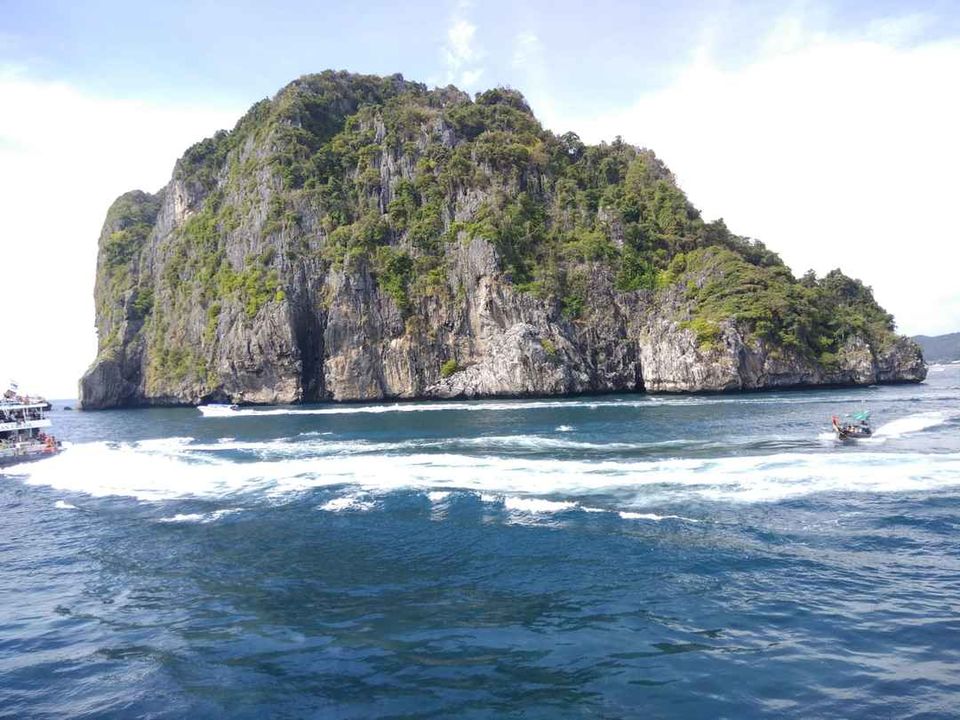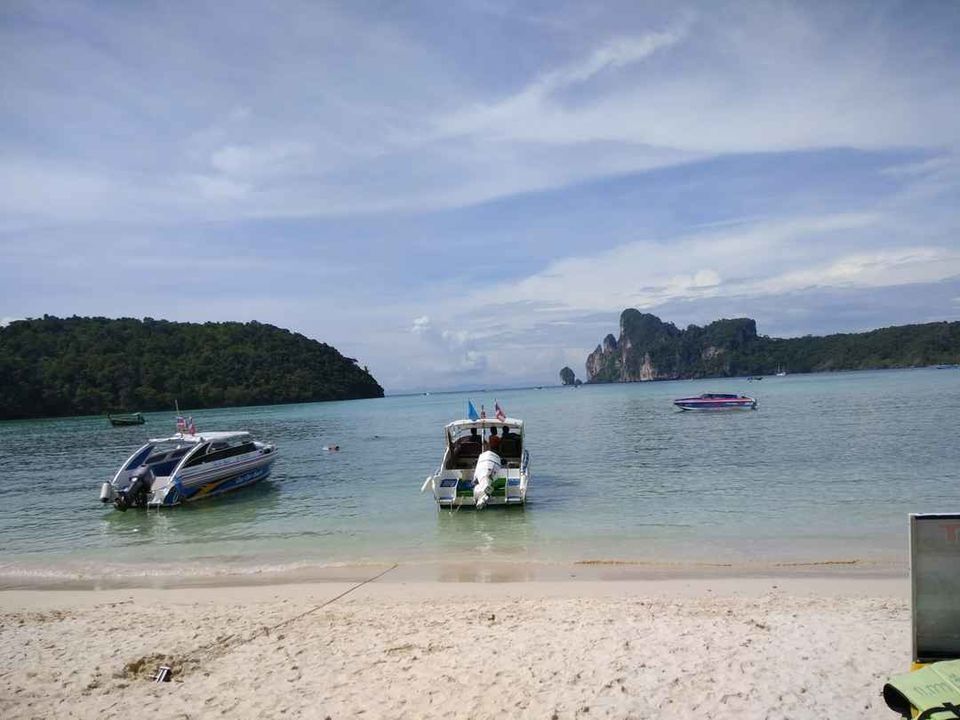 As planned, at 10 am we started for phuket. It took 4 hours from Krabi to Phuket. We checked into APK resorts and spa. I must say the resort wasn't even worth staying. That was the worst hotel I even stayed.
We roamed around Phuket market for the whole day and did party in the party.
Finally it was the day I was waiting for a long.
As scheduled our taxi came at 8 am and we started for cruise that would take us for Phi Phi island. I was so excited as that was the very first time for me to get into the cruise. We went on the top floor of the cruise and the view was so eye pleasing that we were literally glued there for hours untill we reached Phi Phi island. The island was really beautiful but quite commercialised. I was really missing the isolation that was showing in the pictures on Google. We have lunch on the island and came back from the same cruise. I really enjoyed the ride from the cruise but I must say that Phi Phi island is really overrated. Rather than phi phi island I truly liked poda island and chicken island.
Next day we headed for Delhi with the amazing memories of islands, snorkeling with fishes and the mouth watering food.
Cost break up:-
Flight Delhi Bangkok Delhi - SpiceJet 15000/+ INR
Bangkok- Phuket - bamgkok- Viet airways 3000/- INR
Visa - 2000/- INR from India
Ground package- 15000/- INR (per person) included hotel in Krabi(2 nights) and Phuket (2 nights), airport pick and drop, Krabi to Phuket dropping, one day four island tour and one day phi phi island tour.
Suggestions- plz don't get indulge in any argument with Thai people as they are quite rude and don't use wrong words about their king.
Frequent searches leading to this page:-
Thailand tour package from Delhi, Thailand tour package from Chennai, Thailand tour package 3 days 2 nights, Thailand tour packages