Are you planning a trip to Thailand? Are Bangkok and Pattaya is on your list? So let me tell you there is another option which is Ayutthaya. I recently went on a backpacking trip to Ayutthaya and sharing my experience of this beautiful city.
About Ayutthaya - This historic city was founded in 1350 and it's a UNESCO world heritage site. It became second capital of Siam kingdom after Sukhothai. It is located on an island surrounded by three rivers connecting the city to the sea. It was destroyed by Burmese in the 18th century Its remains, characterized by the prang (reliquary towers) and gigantic monasteries, give an idea of its past splendour. Enough of history lessons!!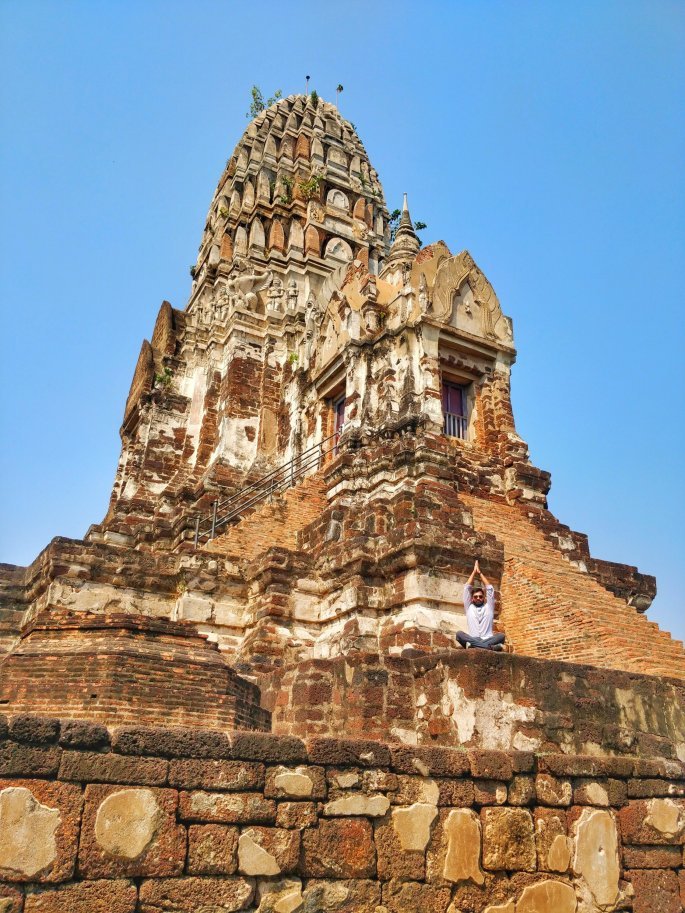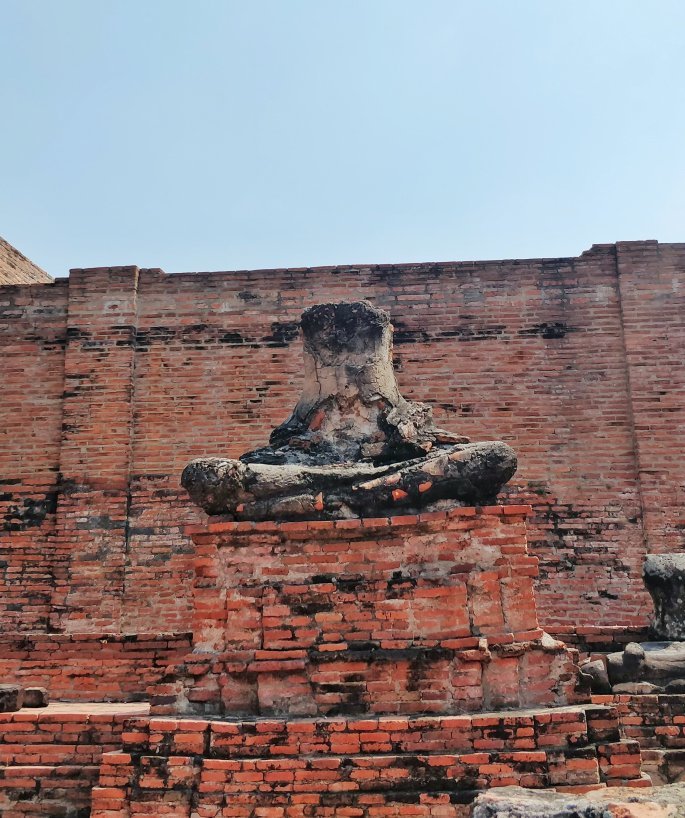 1. Because it's not crowded: Thailand is a country where the main source of income is tourism. You can find tourists in almost every place esp. In Bangkok and Pattaya. Both the cities are famous for their parties and the sex industry. So if that's the reason you are going to Thailand then this blog might me not for you. In spite of all the tourism, Ayutthaya is a peaceful place even at tourist attractions you will find fewer tourists so that you can really enjoy the beauty of the place. The market also gets closed by 10 PM. So it gets really dark in night esp. if you like to go on long walks.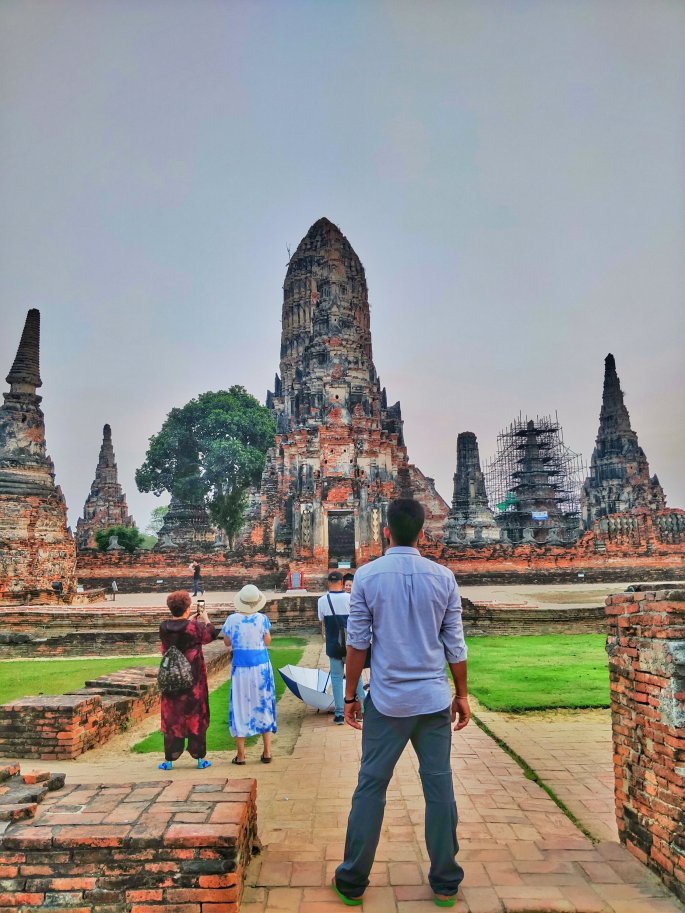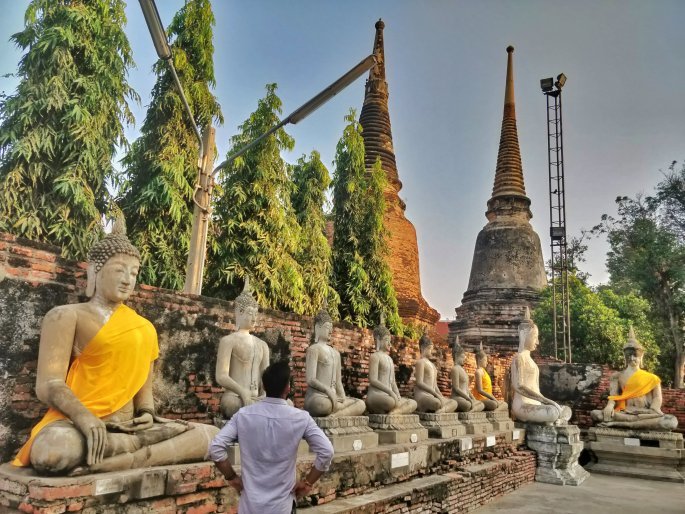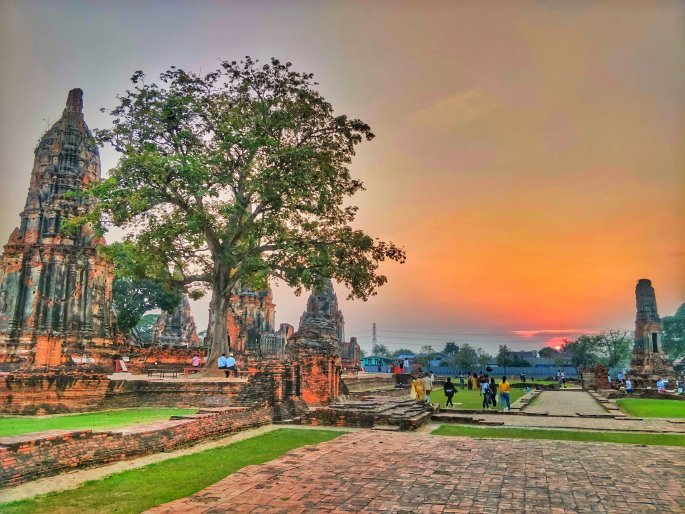 2. Get dwelled into Rich history: Escape the current capital of Thailand to visit the old one: Ayutthaya. The historical city is about 70 km from Bangkok, and it is filled with mouth smacking food, and most importantly and noteworthy of all, the ancient ruins found throughout. Here, a brief history of these intriguing remains found in Ayutthaya. There are so many temples in the city that you will not able to cover them all in one day. After the invasion of the Burmese army in the 18th century they ruined many idols and temples.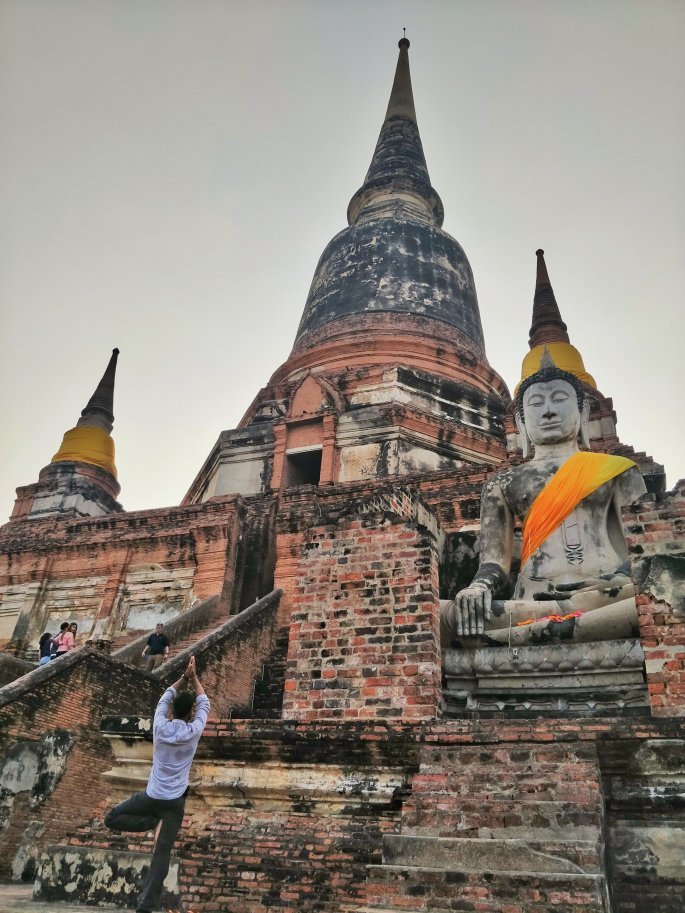 [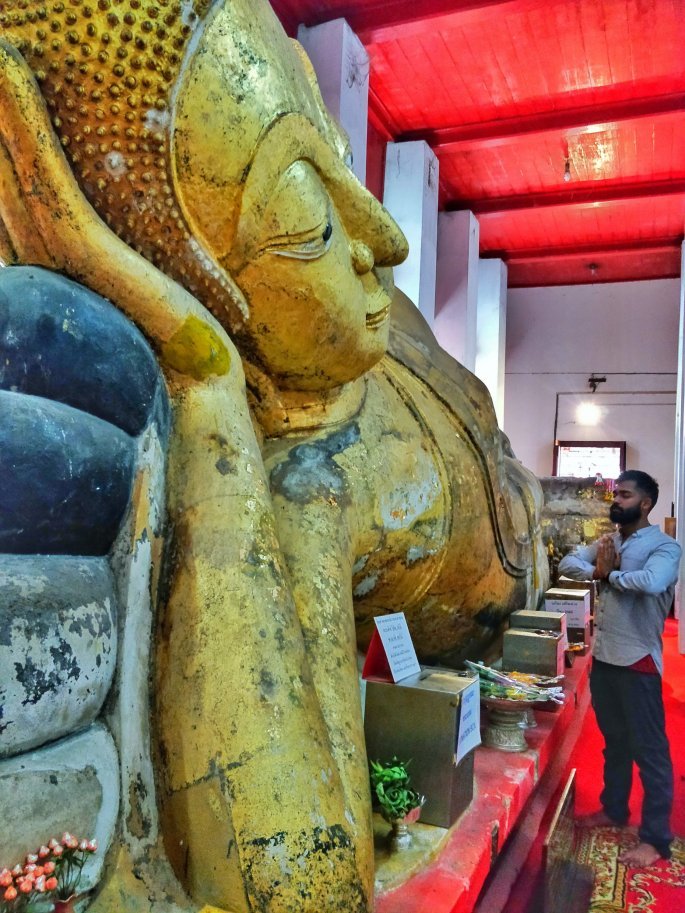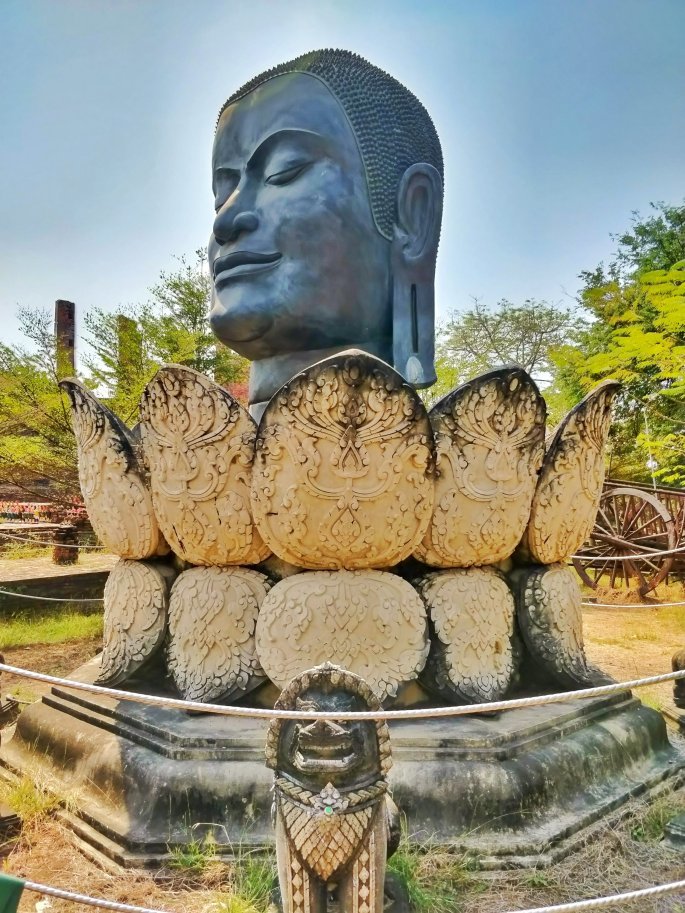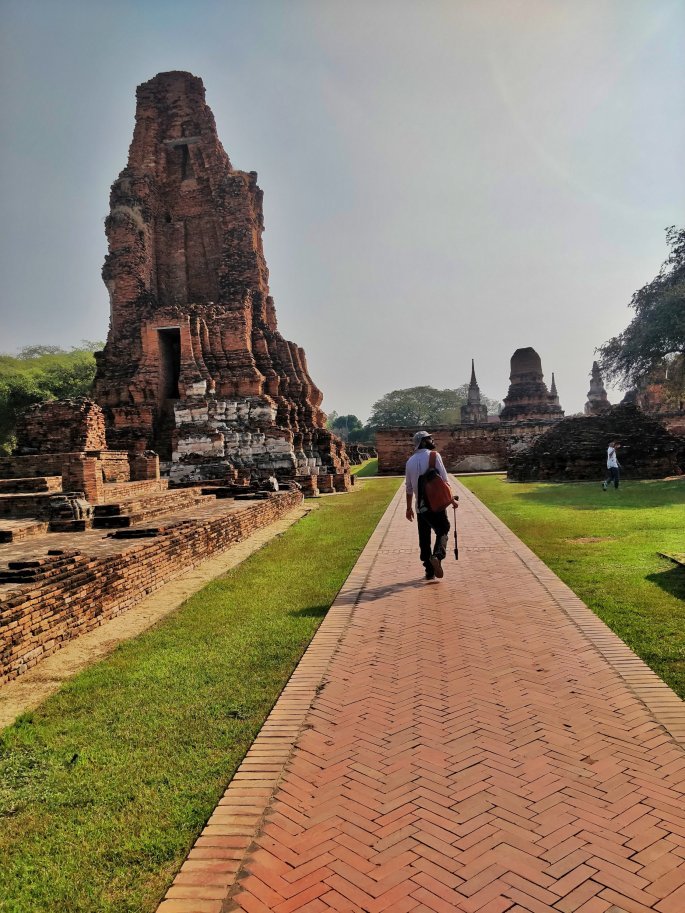 3. Get a chance to explore it on a bicycle: As every tourist attraction is nearby in Ayutthaya, the best way to explore this city is by renting a bicycle. The main attraction is the Ayutthaya historical park which constitutes of many temples. In Thai language temple is "Wat". While some temples are next to each other the other few are little far. First, we went to Wat Maha that(Buddha in a tree) and adjacent to this there is Wat Ratchaburana. About 400m far is Wat Yanasen and Wat Thammikarat. The next temple we visited was 6 km away but these two temples Wat Phanan Choeng and Wat Yai Chai Mongkhon are totally worth to cycle for. The best sunset you can capture at Wat Chaiwatthanaram and that again is 8 km from these temples. We reached there when the sun was almost settling down but the view and this temple is mesmerizing.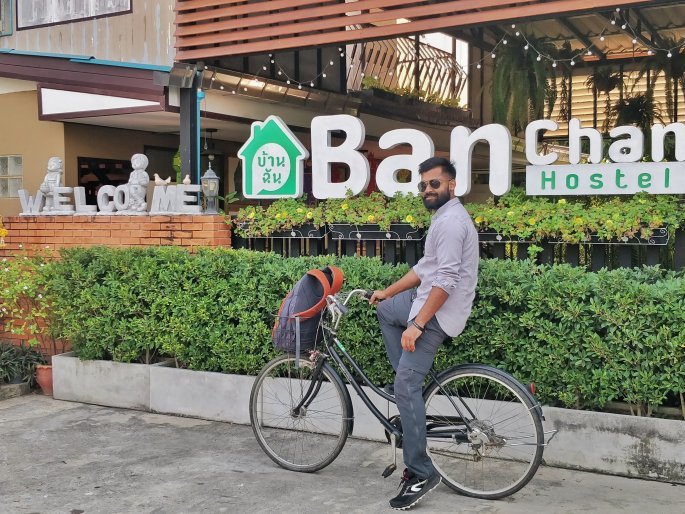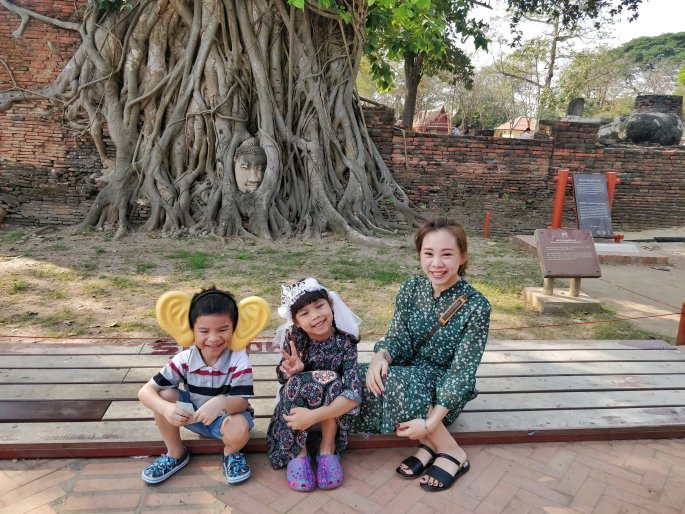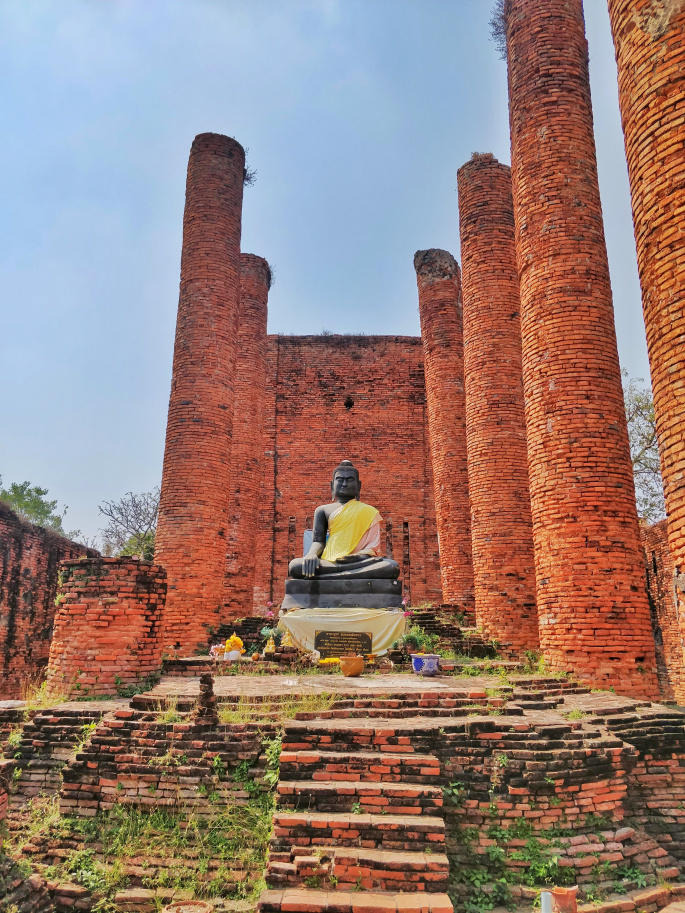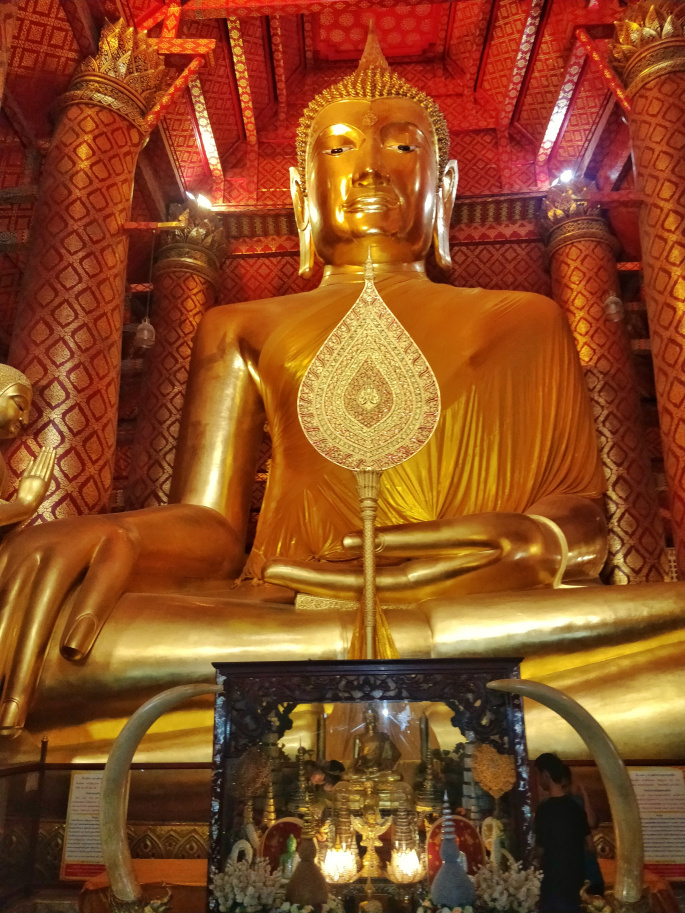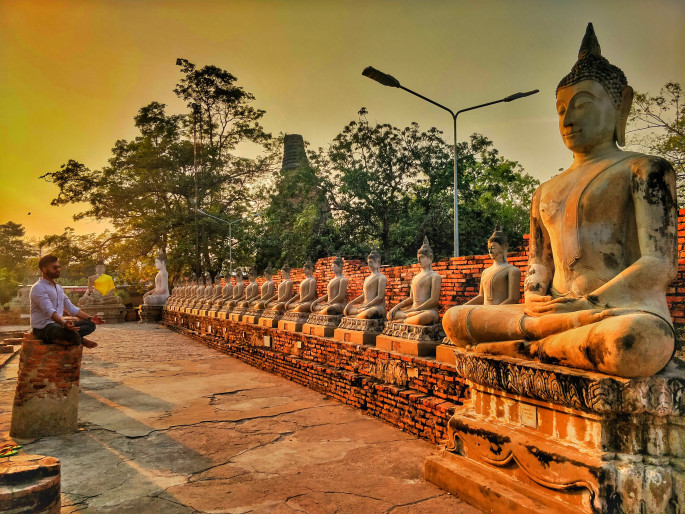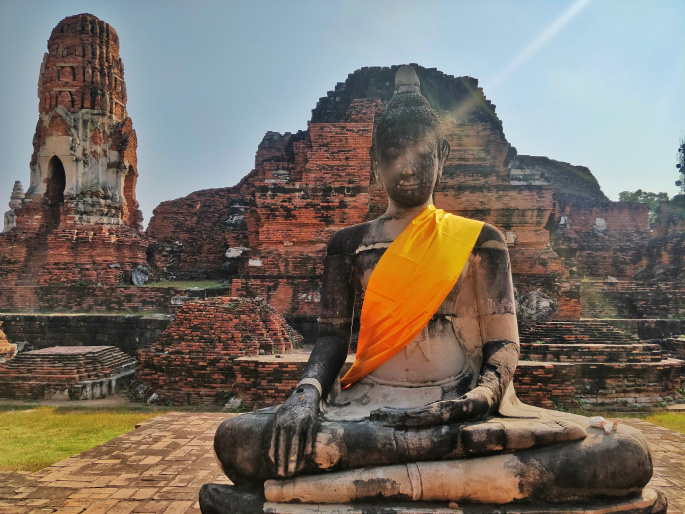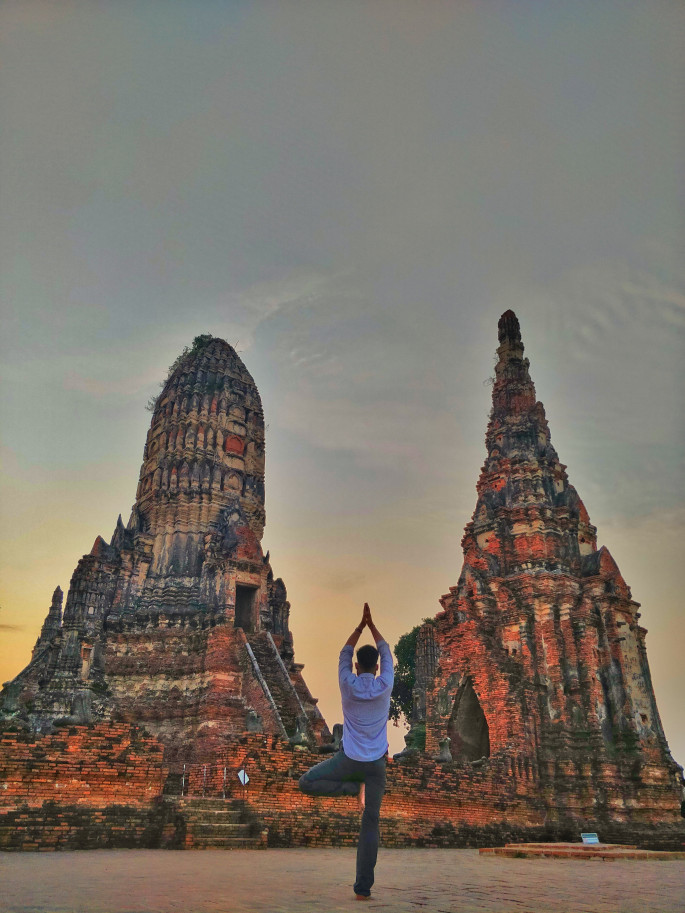 4. Experience real Thailand: They say Thailand is all about parties and sex industry but guess what it is not true as this ancient city has a lot to offer you. You will experience a totally different Thailand which is calmer and beautiful. Most of the People here don't know English so communicating with them by signs or Google translate is altogether a different experience which will lead you to think that Language is just a way of communicating and we are so small in this big world. You should try authentic Thai cuisines which are not altered like in Bangkok or Pattaya.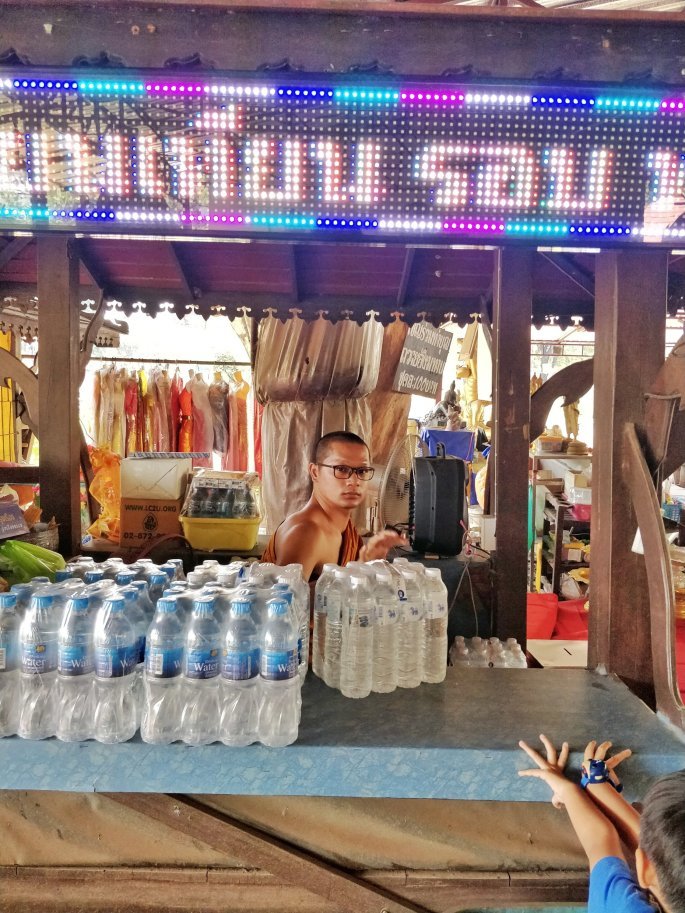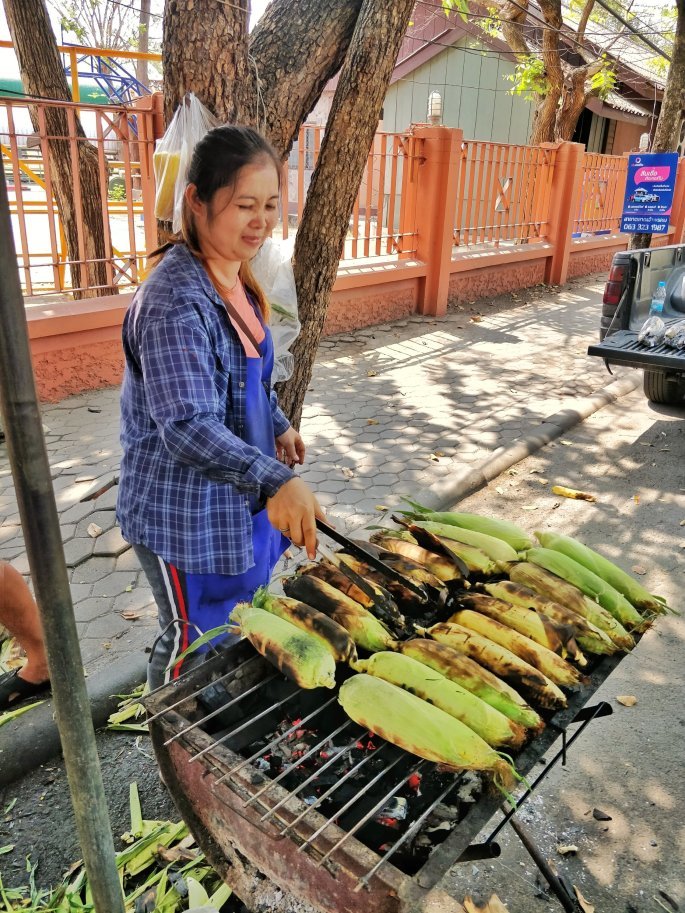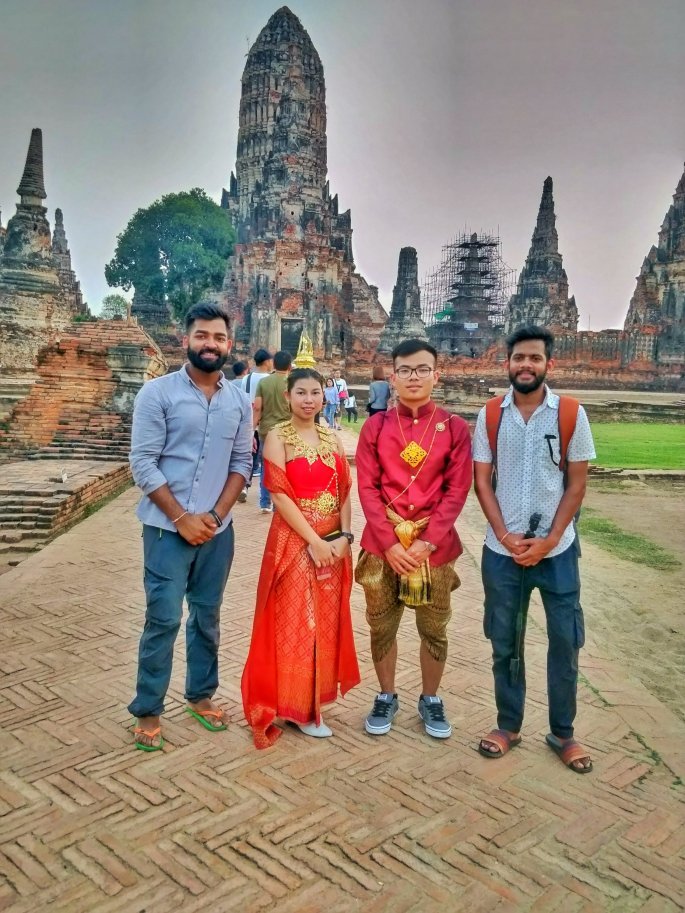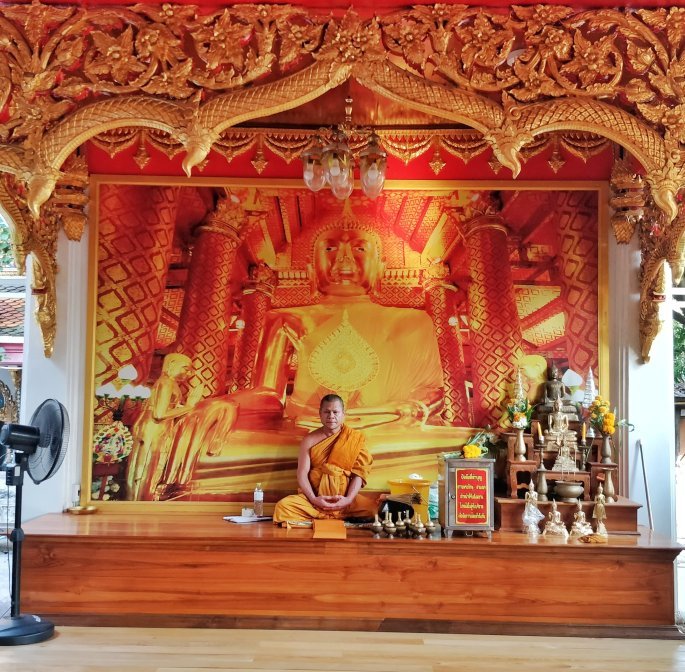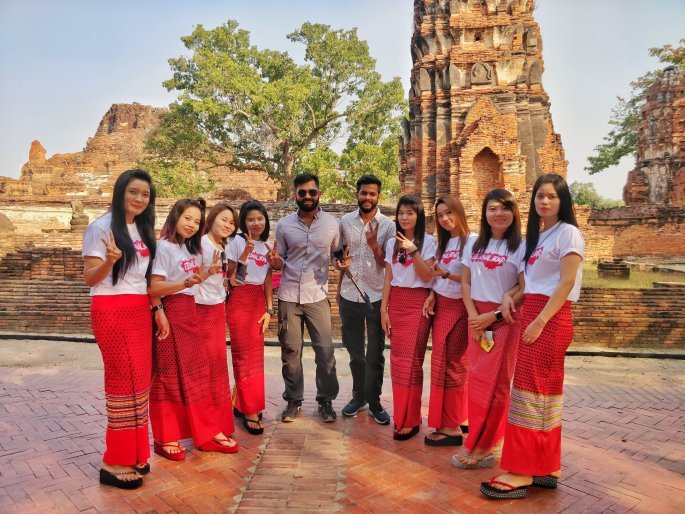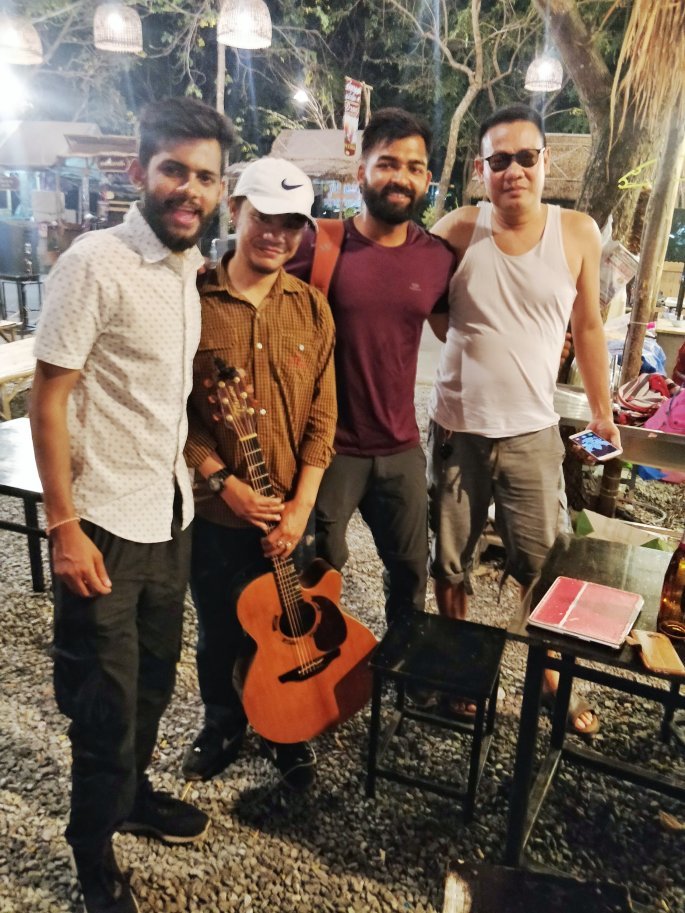 5. Ayutthaya Weekend Night market & Local food: Situated about 1 and a half km from the city centre, This night market is different from other night markets you must have seen, with all the lights, lamps and beautiful huts of the sellers make this place really amazing. Local food in this market is a must try. You will find many local cuisines that will savour your taste buds like never before. Some talented local people were playing music and they were so welcoming that they offered us drinks too!! So overall the vibe of this place is very positive and a must visit in Ayutthaya.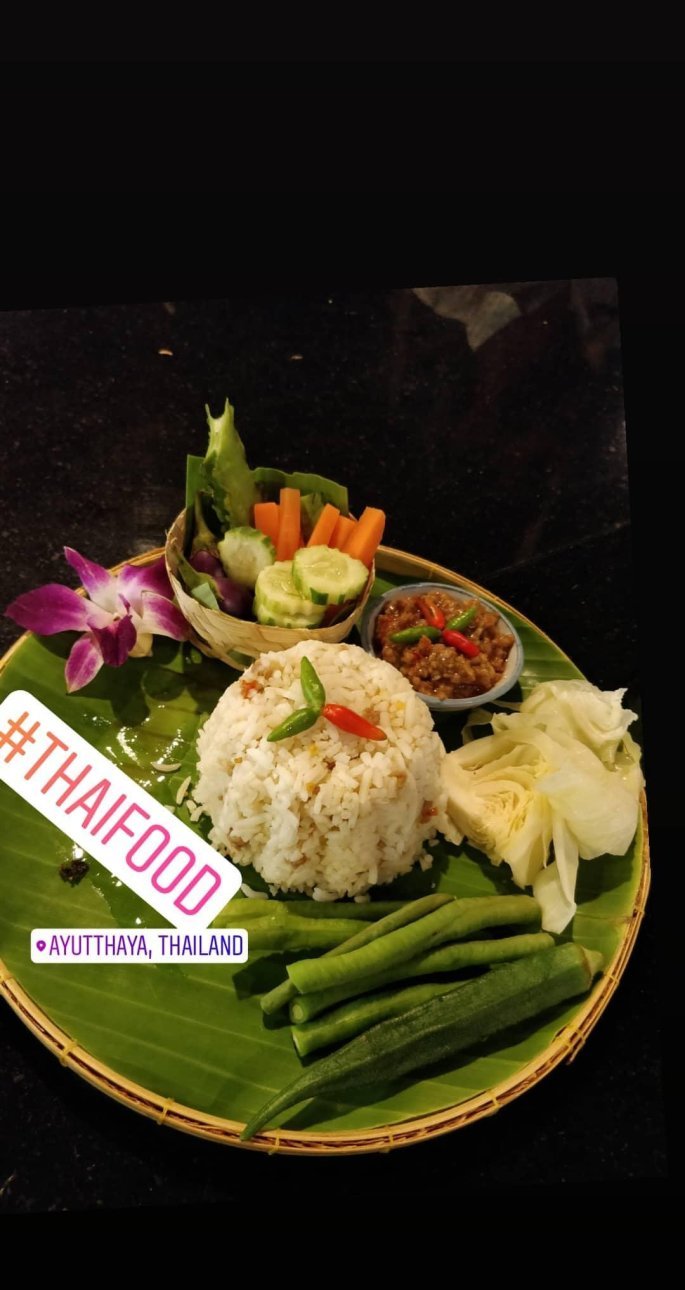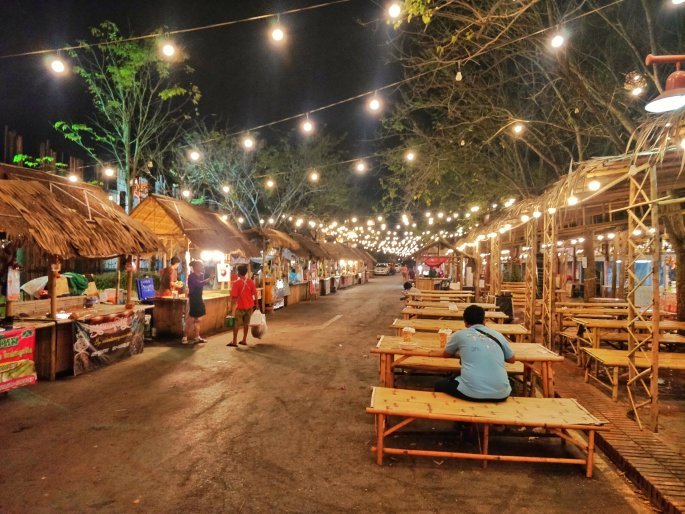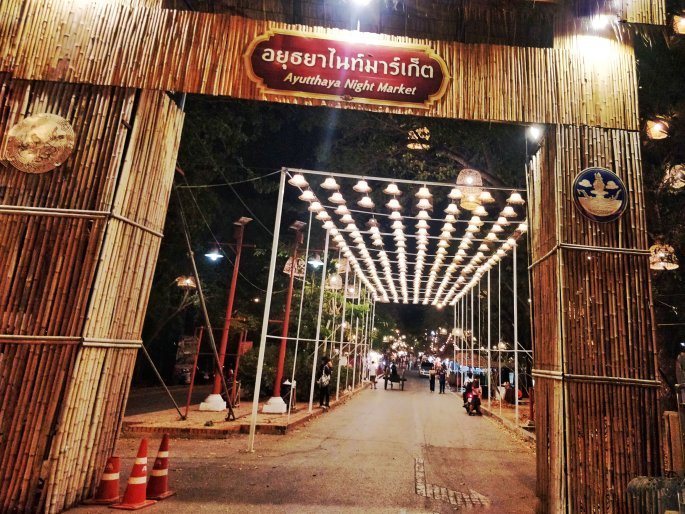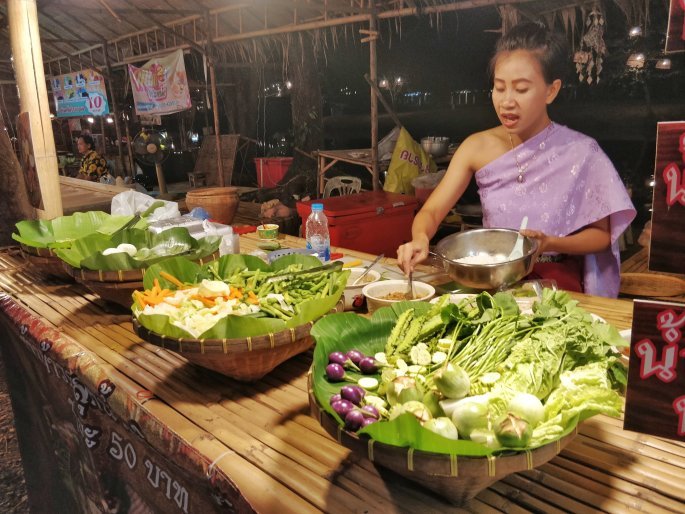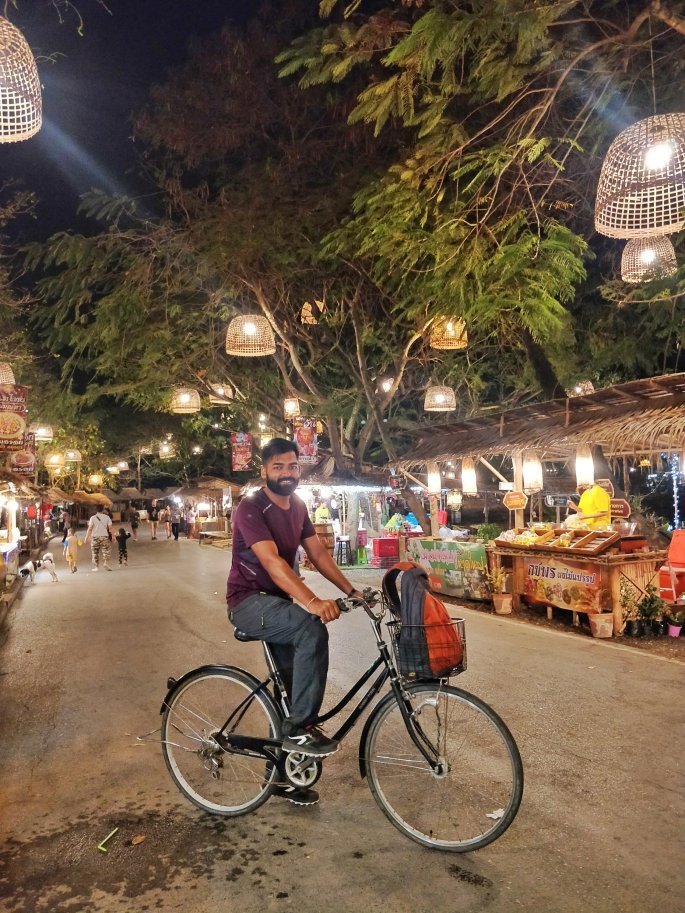 As my name(ghumakkad_yogi) suggest, I love doing Yoga where ever I travel. This is my way of promoting Yoga. So here are some more photos.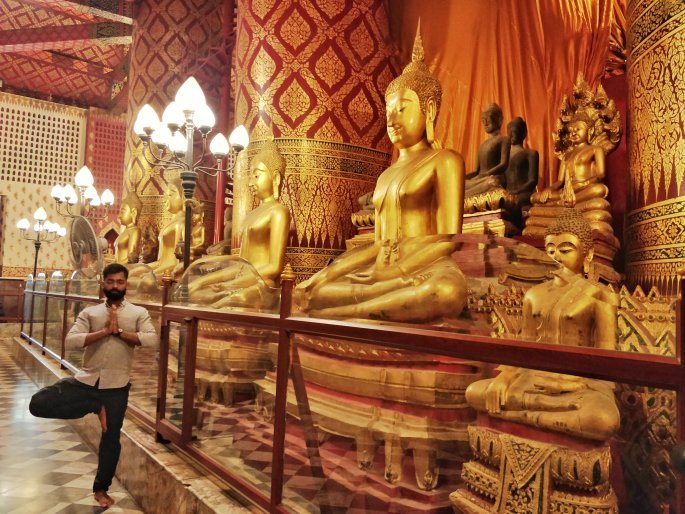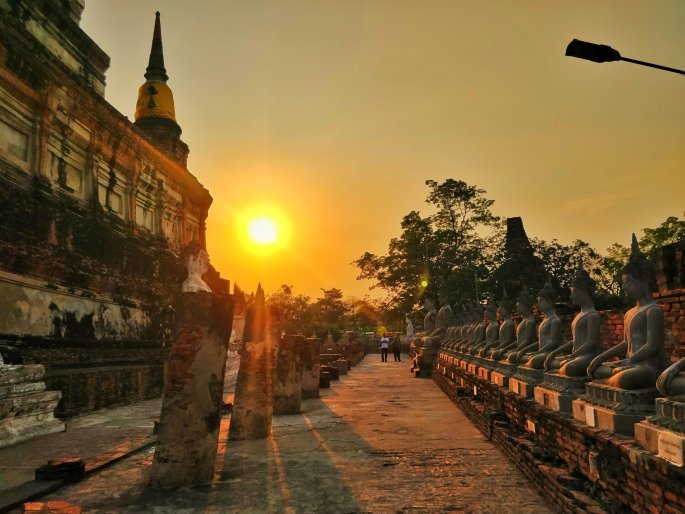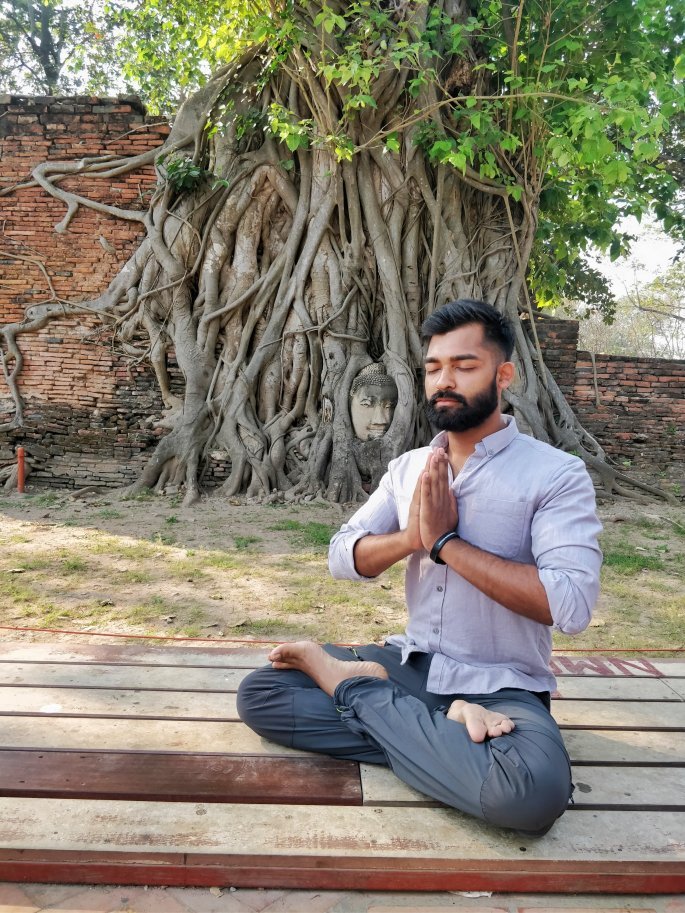 Don't forget to give it a thumbs up and please share your view or comments. Do follow me on Social Media(@ghumakkad_yogi) for more.
Aakash Jain is an Alumnus of IIT Kanpur, traveller, explorer, fitness enthusiast, yogi and a Data Scientist in TATA Consultancy services. Growing up in a small town with a healthy appetite for adventure and travelling helped me shake the mindset that I don't need material things and encouraged me to make travel a priority in my life. Come along with me as I Explore/Create/Educate! View all posts by ghumakkad_yogi