Thailand in 5 days is a bit short one as we did but if you are quick , adventurous and planning to visit Thailand for just 5 days then you can try out the following :-
Th first sighting when one lands in Thailand is of Suvarnabhumi airport. It's one of a kind in architecture. The traveller Sim card is readily available in the airport premises only. The traveller plan is cheap enough (THB 299/-) and is valid for 35 days after activation.
The city is full of surprises. With full of skyscrapers, good connectivity and laid over a huge area makes it a supercity.
Places to visit:-
Grand Royal Palace
Wat Arun / Wat Pho / Wat Phra Kaew
Siam Ocean World
Chatuchak Market
To know more about Bangkok navigate to my blog over Thailand Run Day 01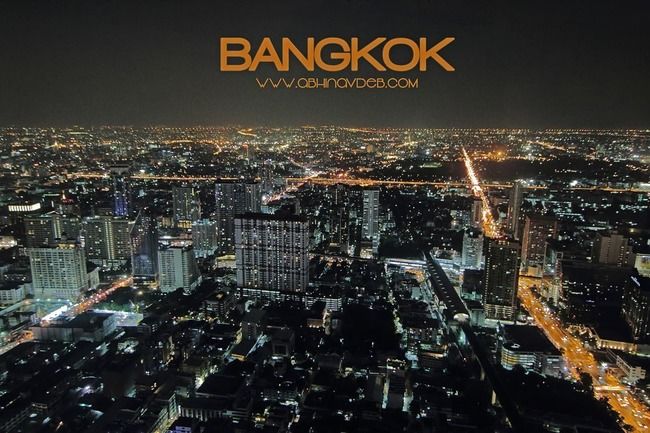 One should really try out cuisines form Thailand. The one which I liked was Tom yam kung - A hot and sour broth made from lemon grass, galangal, kaffir lime leaves, dried chillies and lime juice, usually with prawns .
The cruises are wonderful during the evening time when the Wat's are lit in the dark situated by the river. But the day session is also not that bad despite being too hot and humid out in the open. But the cruises are well air conditioned from inside.
However we took a ride from Ayutthaya to Bangkok on a cruise, so that was a day trip. It gets included in the package trip with lunch included.
If you are in Bangkok, then you must give the sky tower a visit. The whole city is visible from the Sky Tower observatory which is a revolving one. The sky tower is of a total of 84 floors with sky pub and observatory on the top floor. It is the tallest building in the city, and comprises the Baiyoke Sky Hotel, the tallest hotel in Southeast Asia and the seventh-tallest all-hotel structure in the world. Now that would be a great feeling for anyone staying int he hotel. I did that's why saying. I even danced in the bathroom with my speakers on. C'mon I know I am damn crazy but once in a lifetime I did something unusual in a bathroom playing loud music for hours. I guess the people next door didn't get offended. Hehehe!!!
If you want to stay in the tower , then get ready to burn a hole in your pockets because it's expensive. Cost per room (two beds) = 8000 THB with complimentary Thai message and access to swimming pool So if anyone plans to stay the night in the hotel then better opt to stay in a single room
Super Malls / Sealife Bangkok (formerly Siam Ocean World)
If you are a shopaholic then rush to MBK Center / Siam paragon . Doesn't matter wherever you rush to since it doesn't matter. One enters into Mall A and exits from Mall B . See !!! This is how malls are inter connected with each other. And if you are in Siam Paragon mall then don't miss out the Sealife Bangkok (formerly Siam Ocean World) .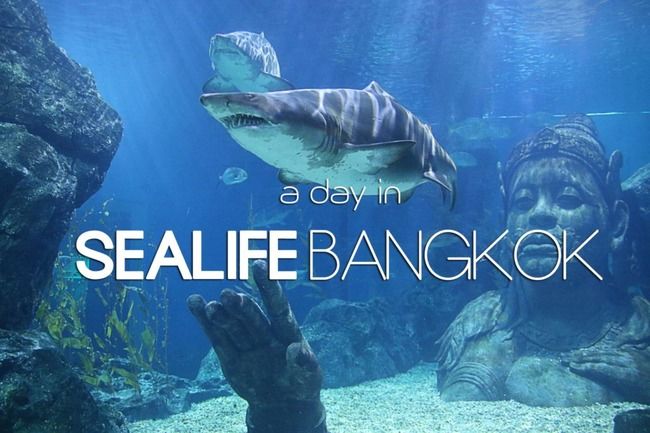 Address: B1-B2 Floor, Siam Paragon, 991 Rama 1 Road, Pathumwan, Bangkok 10330, Thailand
Time: Open daily (10 AM - 9 PM )
Price: 1200 THB
Another great place to visit , the Royal Summer Palace where the royals used to have breakfast / tea .
I scribbled a lot in the Ayutthaya post , so do check it out if you are eager to visit there. BTW it's an amazing palace and place.
How to reach there: Connected by rail and road it takes around 2 hours from Bangkok by rail or road.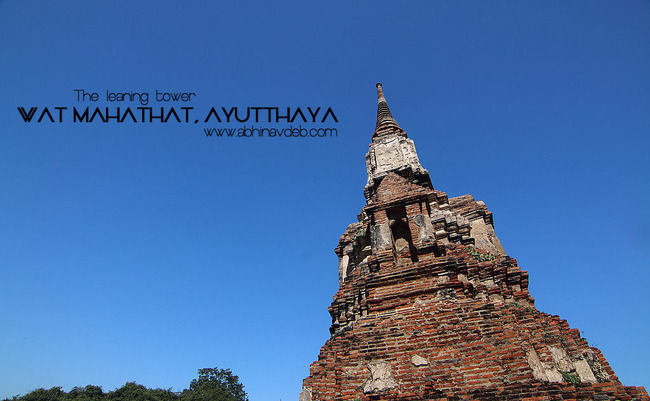 Another topmost destination for travellers and water sports adventurers. If you are thinking of giving a try to snorkeling or scuba diving , then this location might be ideal for the adventue seekers.
Phuket, an island so big has a lot to explore. From elephant rides to canoeing, from waterfalls to ziplining and tour to phiphi islands will take one to zenith. As we missed Indian food badly and desperately needed some spicy taste , we came across an Indian restaurant C-Food run by both Indians and Pakistani. The food is relishing, amazing and cheap in budget.
In Phuket, one can visit the Bangla Road to watch out for Muay Thai fight.
Phi-phi also known as KohPhiPhi is famous for its archipelago and water sports. Watch out for the below video on Phuket - Phi-phi trip.
Other places to visit :-
Chatuchak Market, Bangkok
Krabi Islands
Pattaya
Hope this helps on your visit to Thailand next time. Please comment or mail me for suggestions.