1USD = 30 THB and 1 THB = approx. 2.50 INR
August 25th, 2007, I took flight Indigo at 2:30 PM from Bangalore Airport and arrived at Bangkok at 00:30 AM. Non-stop Flight from Bangalore to Bangkok cost me INR 14,762 and returning flight I got in INR 12,810. The Airport was small, crowded and congested. The line for Thai Visa on arrival was long. I had already filled my visa form given by the hostess inside the airplane. To dodge the long wait line, I took the express visa that cost me THB 2000, THB 1000 extra, (double than normal visa) but the wait time was less- just few minutes. Less than 10% of the total visa seeker were in express line. Cheapest way to reach from Airport to hotel in Thailand is not a taxi, its public bus. Came out and took a pre-paid taxi at 700 THB from Airport to my hotel. The taxi driver was rude and was trying to fleece more money and wasn't returning 300 change when I gave him 1k THB. I had to threaten him to get the money. Reached hotel in an hours' time and crashed onto bed.
Most of the international hotels have 2 PM check-in time. So, I had booked hotel from 25th itself and had informed them in advance that I will be arriving mid night. I saw few guests sitting on the sofa and waiting for the morning. To save money - do NOT do this mistake - save couple of thousands on hotel and spoil your day 1 without sleep. Now here is the best 8 days itinerary for Thailand. However, this is not the cheapest way to see Thailand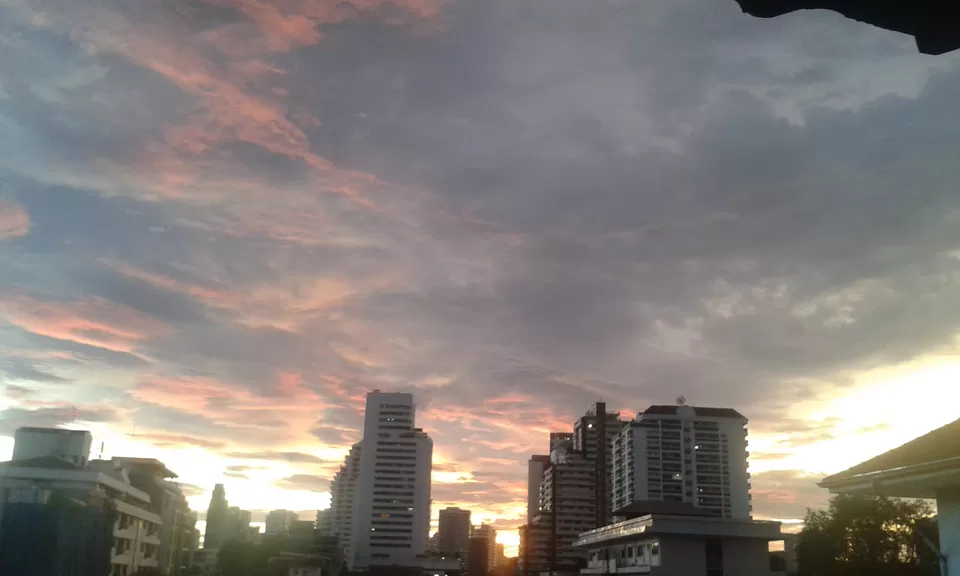 Day 1 – Bike rentals in Thailand – Next morning and what a view from my window. I took up a taxi and went to market and picked up a bike on rent. There are many Bike rentals in Bangkok - That cost me INR 2k (or THB 800) per day. The rate varies from Bike to bike but most of the bikes are in range of THB 700 to THB 1200. Now the sequence of "Bangkok had me" started.
Day 2 – How to go to Ayutthaya from Bangkok is here - I went from Bangkok to Ayutthaya approx. 100 km. from my Bangkok hotel. I loaded my phone with map and started the journey. It was extremely difficult to follow map and I ended up couple of times on wrong lanes and had to reroute myself asking people. Once I ended up at some place which had no active civilization and was kind of settled amidst back waterways. Riding through the waterways over small bridges was fun but exhausting too. Communicating with countryside people was little difficult as most of them do not understand English. City area was better though. I somehow moved back on express lane and was flagged by the cop. I wasn't sure if that was for me and I didn't stop my bike racing above 100 km/hr. I was flagged again and this time I realized I was the only biker in the non-biking express lane. I was Flagged again, chased and fined ☹. Bangkok almost had me.Well, finally I reached Ayutthaya. Now another task was to understand how to start seeing this widespread Ayutthaya. Nevertheless, after lunch in an eatery, I started from one corner and started exploring. It was sad to see that 100s of headless buddha statue. The head was cut, stolen and sold in the antique market. Ayutthaya was also famous for the golden buddha statue which was hidden and disguised inside a layer plaster of Paris, however when by mistake the layer got broken labourers found tonnes and tonnes of gold somewhere in 1950's. Elephant ride was famous over here however under the blazing sun I gave it a pass. After exploring Ayutthaya 4-5 hours I left and somewhere on the way 30 km before Bangkok I had a flat tyre. Bangkok had me again.Thankfully after pulling the bike for around 2 kms I got the puncture repaired. A repair cost me 100 THB. And the adventure didn't end here. I was flagged again on the expressway biking by cop named Hui. How much did it cost me – THB 1000. Bangkok was not ready to let me go. It had me again.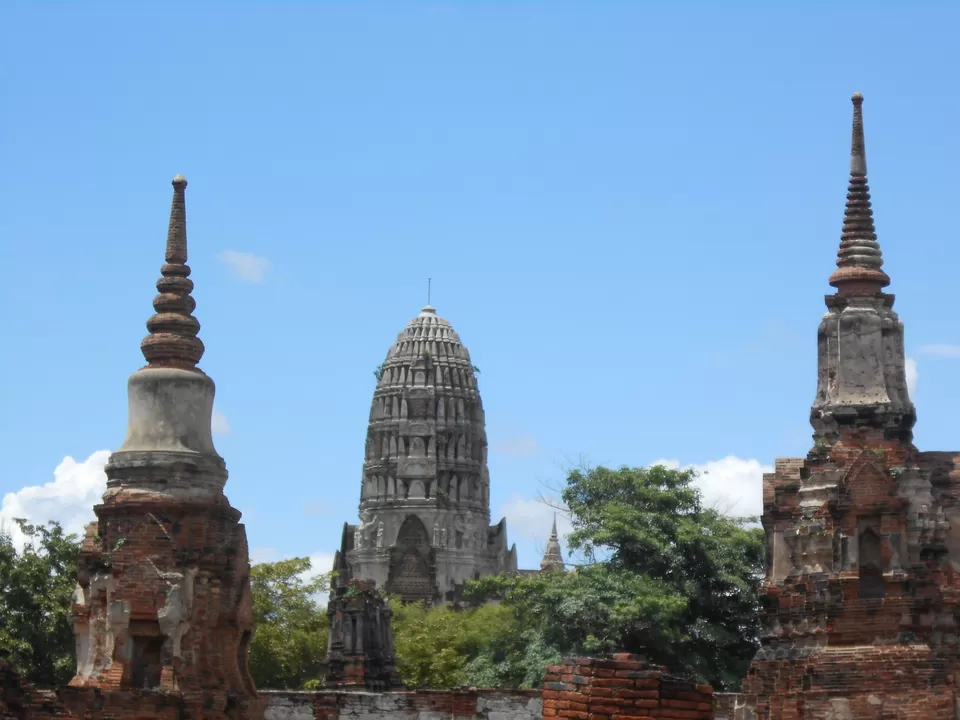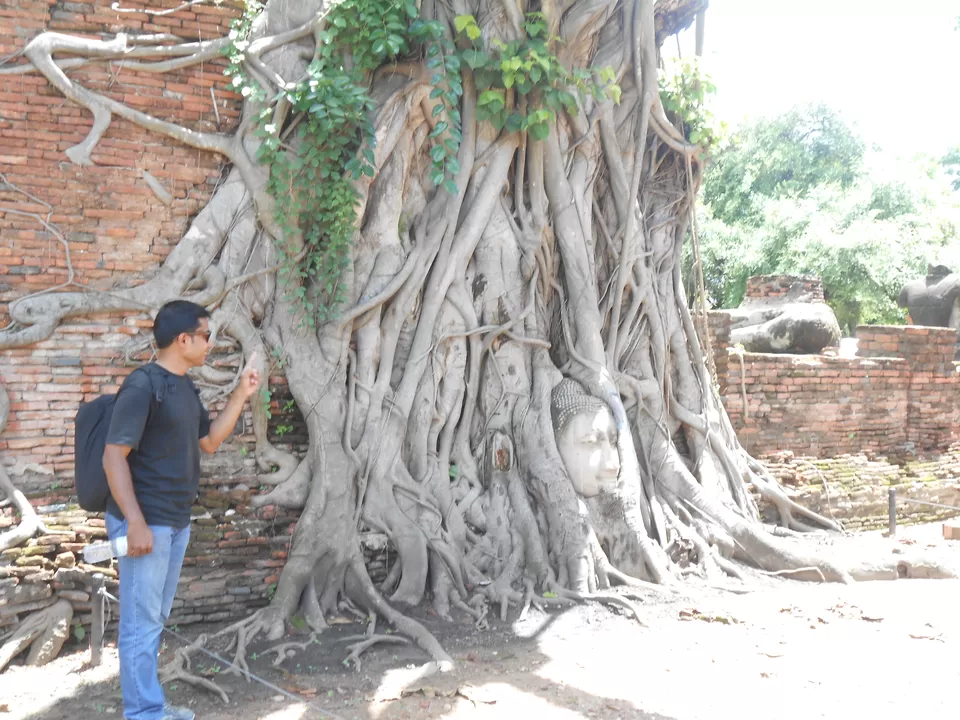 Day 3 – How to go to Pattaya from Bangkok – You can take a bus or a taxi. Taxi will cost THB 2000 and bus will cost TBH 300 to 500 depending upon quality. I rode from Bangkok to Pattaya which was approx. 140 km and took 3 hours to reach because of the city traffic. Pattaya was costal town however nobody was interested in the sea or in the beaches. I checked in noon and went for an early evening walk and to watch cabaret.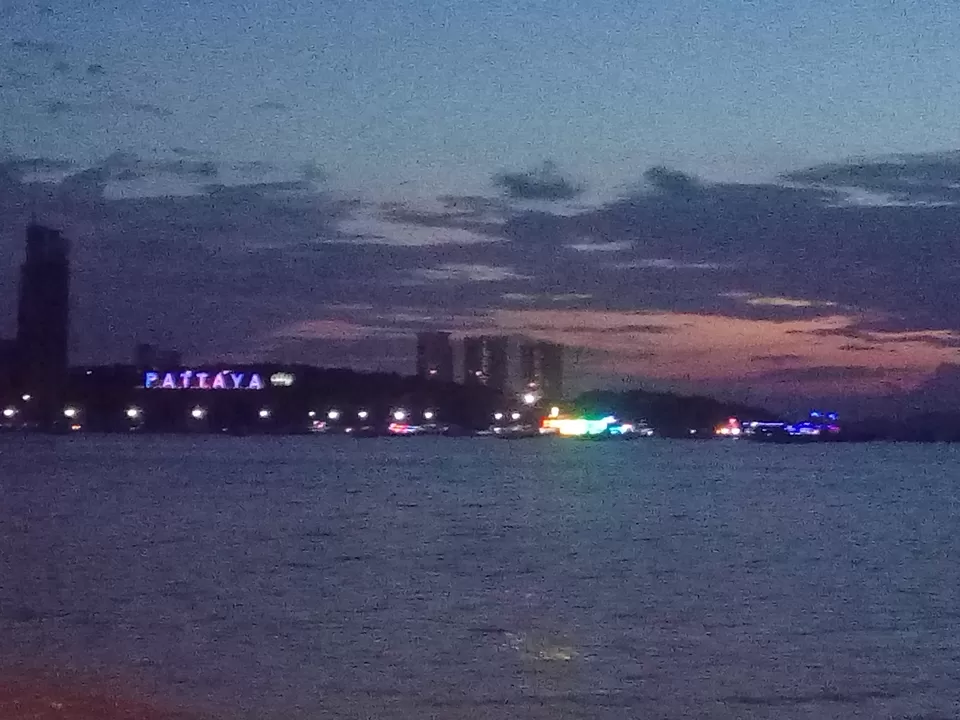 I went to ALCAZAR CABARET.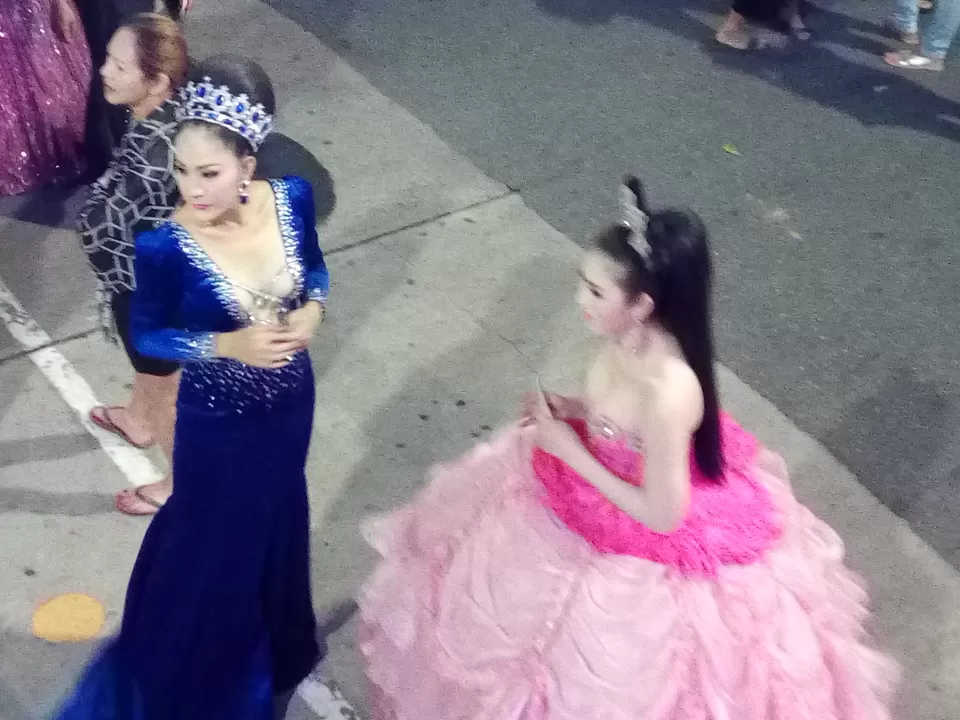 Day 4 – How to go to floating market in Pattaya – It was hot sunny so I hired a full day Tuk-Tuk.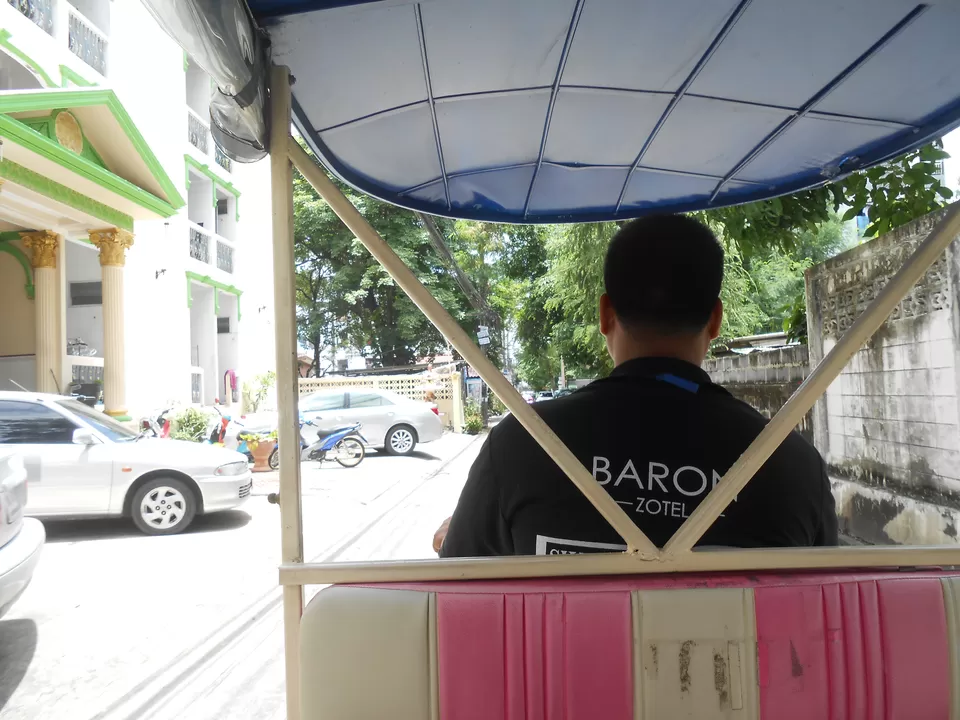 Day 6 – Best way to explore Bangkok - Today I decided to explore Bangkok riding. Started with palace and Wats. No not that Bombay wala "waatlagadiya". Wat means temples and most of them are Buddha Wats.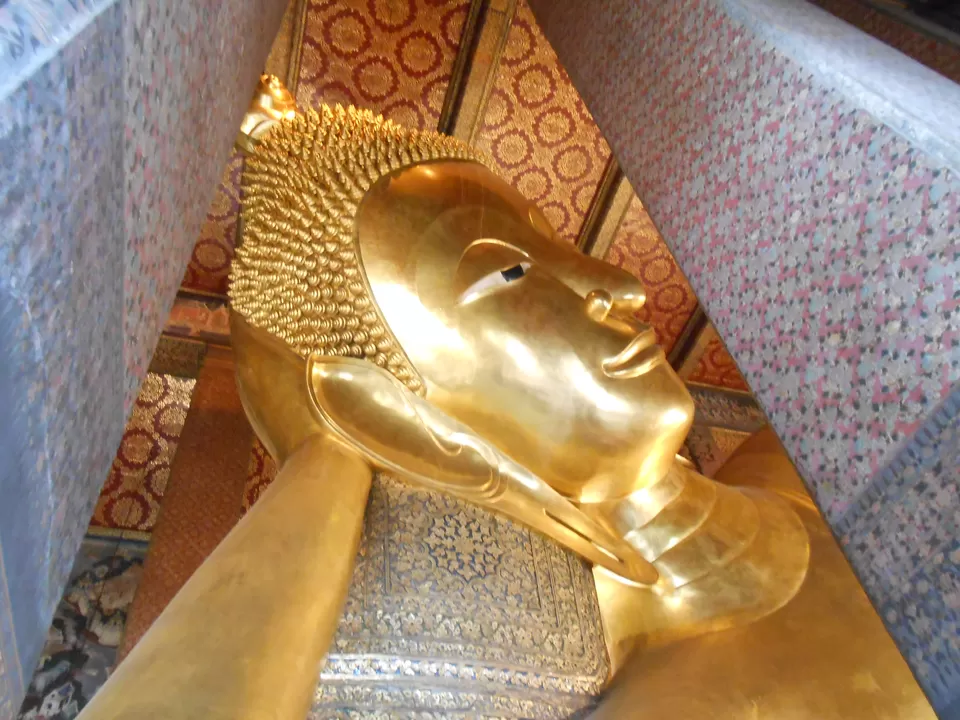 This was wonderful market to buy clothes and throw away price. You just have to look for the right show for good quality.
Day 7 – How to go to Train market in Bangkok - Today the plan was to go to Ratchaburi, which wasapprox. 80 km from Bangkok. Ratchaburi was famous for Train market called - MAEKLONG RAILWAY MARKET.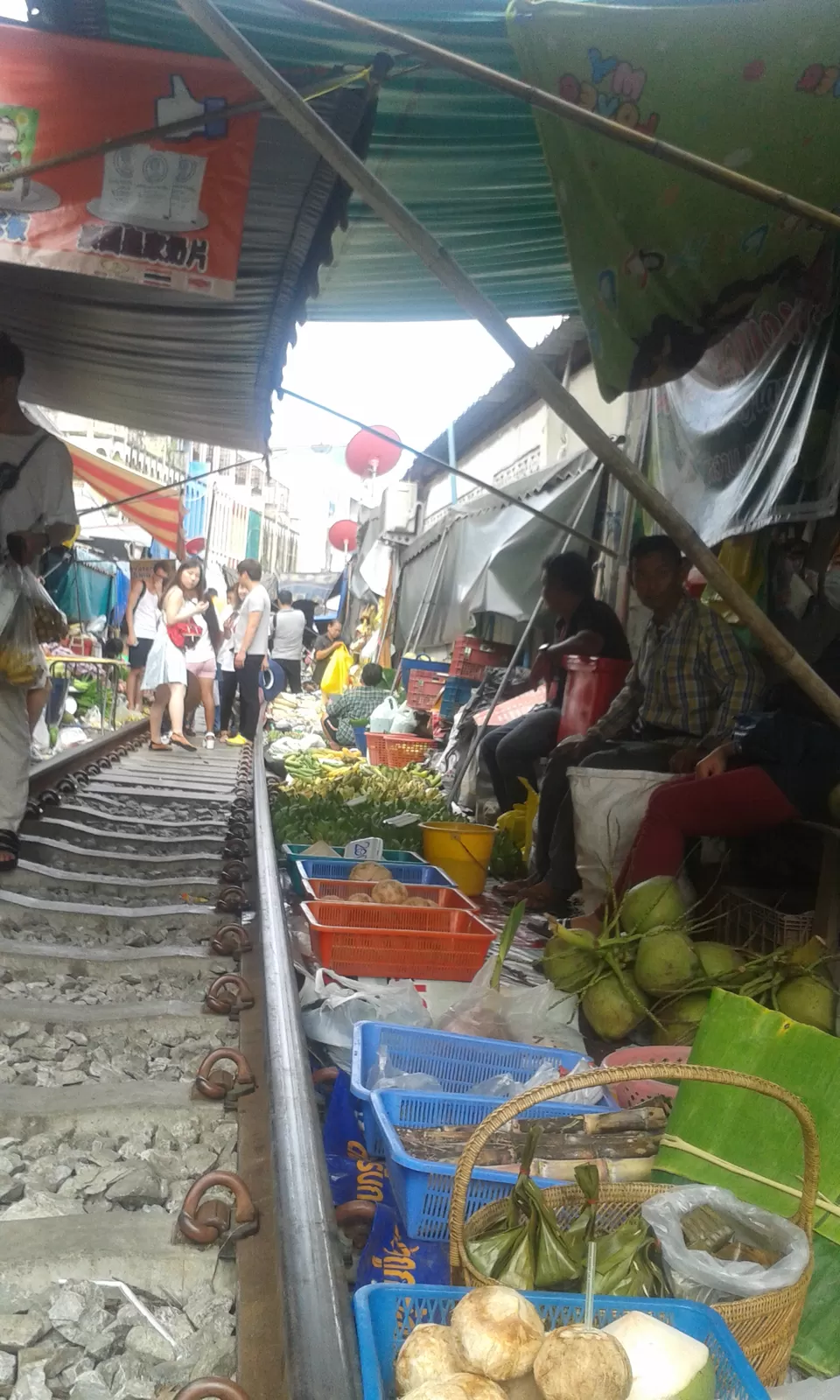 Reached back Bangkok at around 7 PM, ate stomach full of fish and slept for another early morning trip.
However, this entire show was more than cabaret. It was about different country's culture as well as a little drama. The song which they used for Indian Cabaret was - Sakira, mai Sakira- and had mention of places like Banaras, Bihar, Munger and the music was exciting on the highest beat. The fee was THB 1000, but every penny was worth it. On the down part – the show was full of Indians on low budget holiday laced with Rasam Sambhar and sweat smell + few had opened their shoe for 1-hour show;I almost puked. At one point I almost gave up and wanted to move out of the show. It was chocking.
After the show people are allowed to click pic with the dancers on an agreed amount, however there were many Indians who were trying to kiss those dancers or forcefully trying extra advantages. They looked nothing but potential rapist (I know this is controversial statement however this is how they looked like forcing themselves to max what they could achieve in full public view, i have no idea how would they behave if there was no public.)
While walking back to my hotel on the coastline, Pattaya made me realize why it was famous for its amazing bar and pub lined coast and wonderful girls. Beach area was notorious however most good hotels are around the coast.
They charged THB 500. The driver and I guess his wife were sitting in front. They had lot of eatables and the women was knitting a sweater. We went directly to Pattaya floating market. The entry fee was high. THB 300 but it was a good covered market. Moving around and eating was fun in the noon for few hours. From there I went to Pattaya Aquarium and Sanctuary of Truth (Prasat SutJa-Tum)and returned to hotel. I spent evening at the beach which was just across the road and had food in a nice restaurant overlooking the ocean.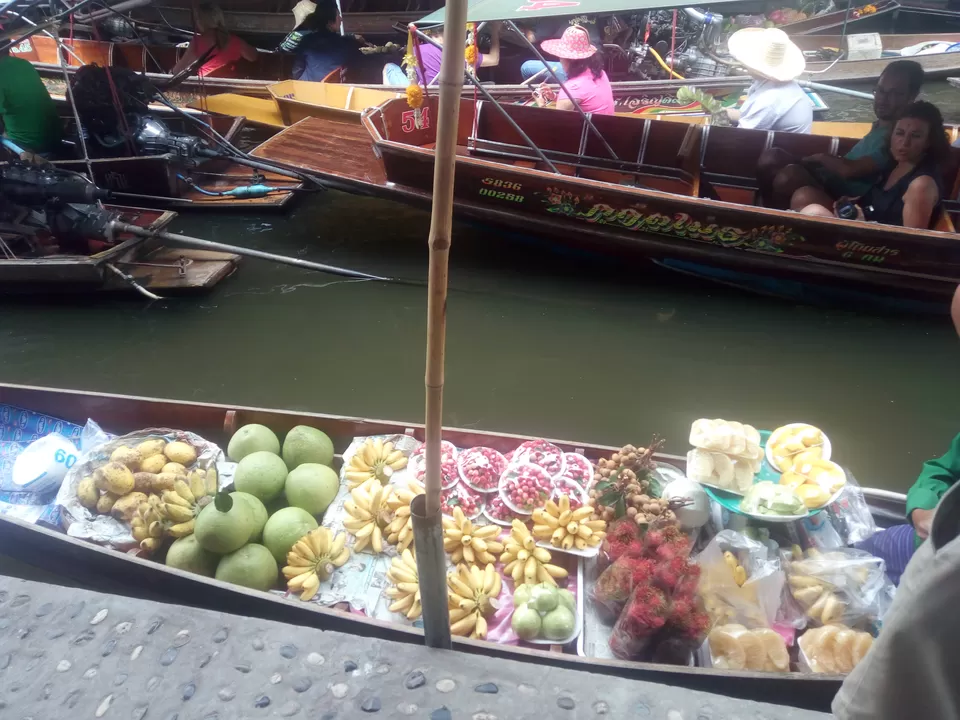 Day 5 – How to go to Bangkok from Pattaya - Today I left Pattaya to Bangkok. Coming back was easier.Checked into the hotel, freshen up and ready for another night. Today was an exciting day.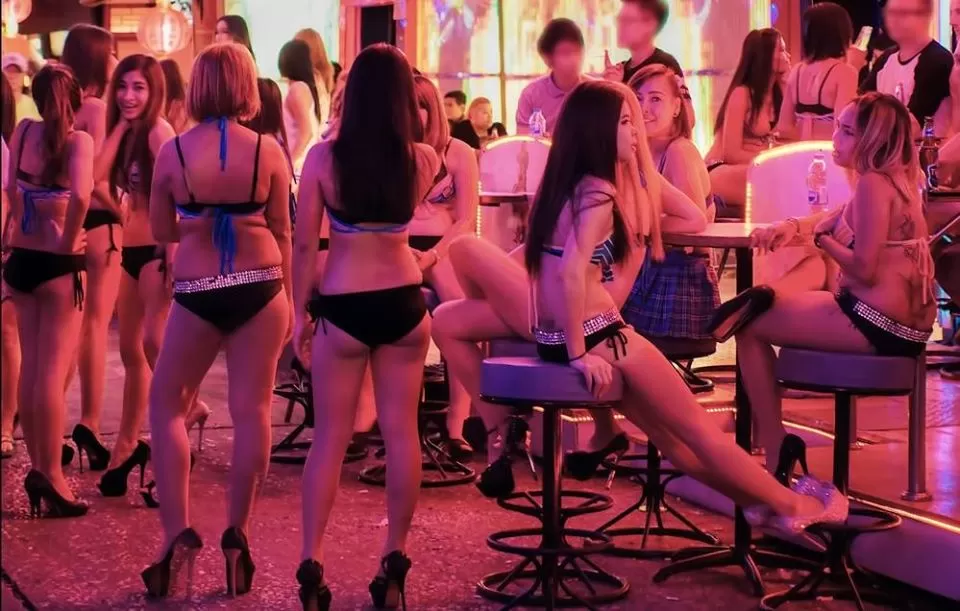 I went to Soi Cowboy. The entire street was much more than I expected. I never had ever imagined something out of a fairy tale. The entire street was blood red. Pole dancing was just going on in every alternate deck with girl covering barely enough.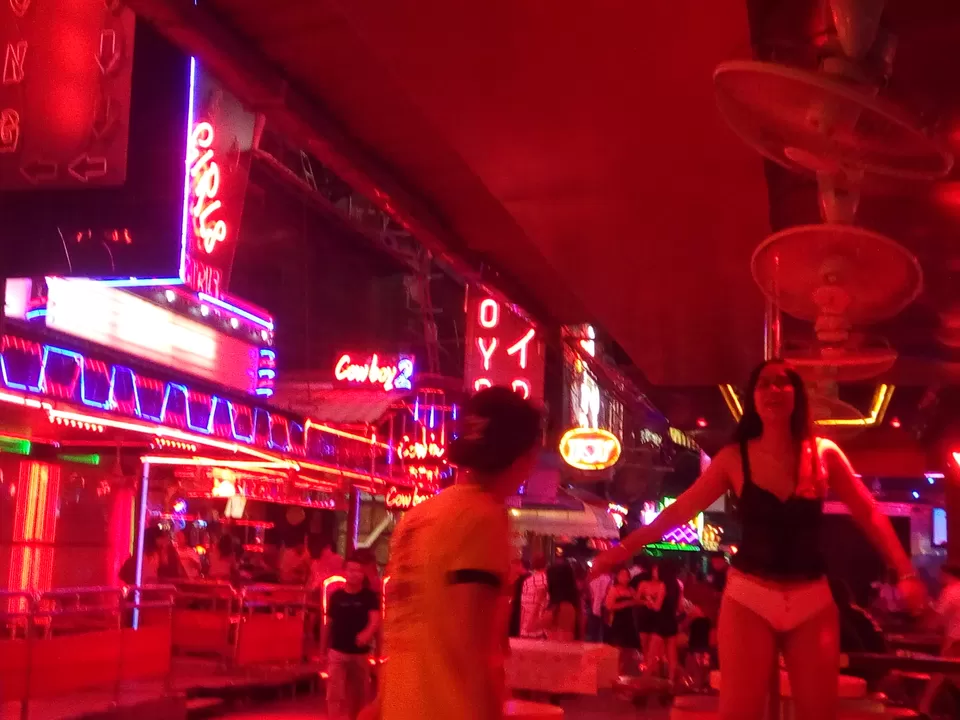 No open bar or pub serves eatables. They only serve drinks. I spent around 3 hours on this blood red street. Make sure you are not abducted for a happy ending.
GRAND PALACE, WAT PHRA KAEO, WAT PHO TEMPLE, WAT ARUN, WAT TRAIMIT, WAT SUTHAT.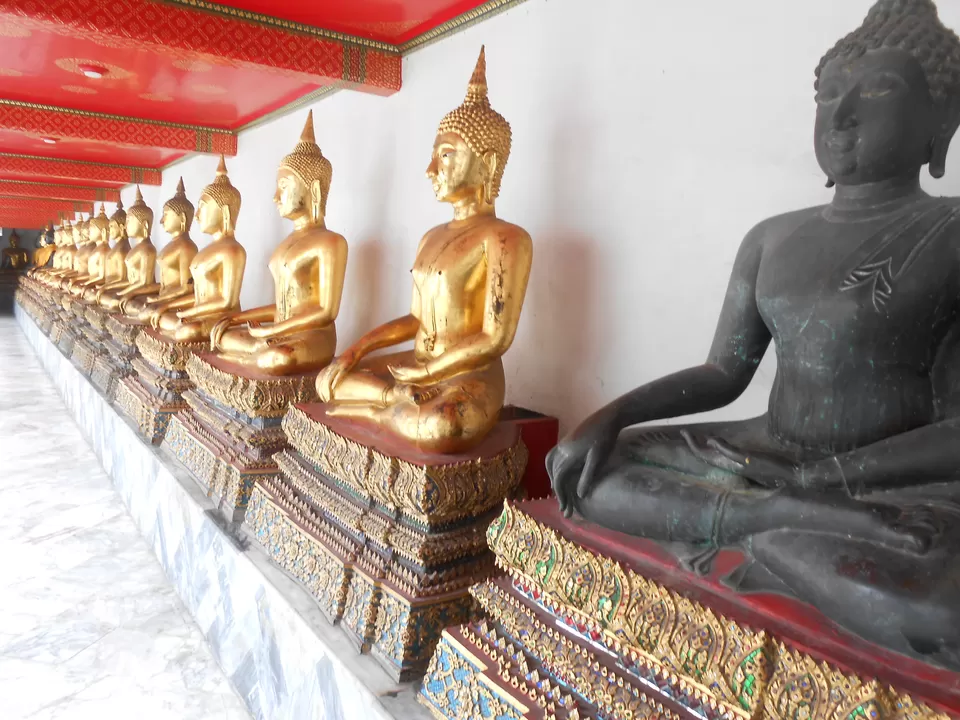 Most of them are close by, be ready to walk and make best use of water way taxis. I went to Terminal 21 which was a mall but famous for levels with different country theme and from there I went to KHAO SAN STREET.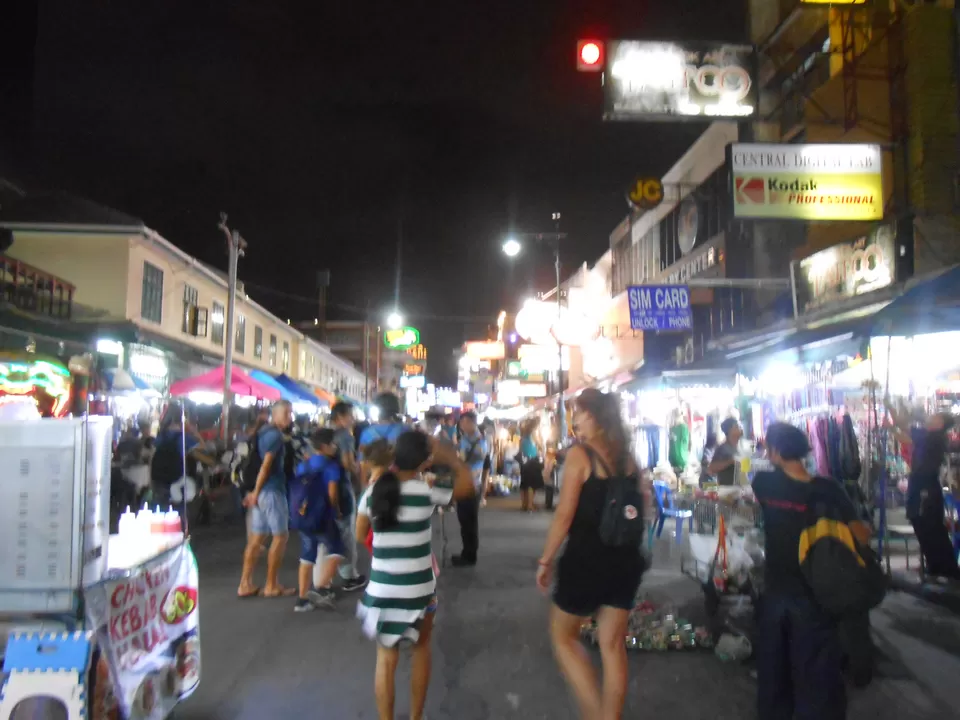 I wished why the hell I didn't come here earlier. Pub lined street and loved the fish fingers they served. After spending couple of hours here drinking, I went to the night market – Chatuchak (the coconut ice-cream was just amazing).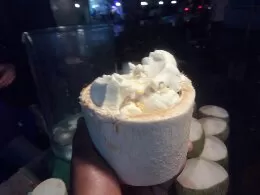 I made sure I was here before 9:30 AM for the train. The entire food and vegetable market spread on both sides of the railway line and people walk over the track to shop. The fun part was when the train comes blowing the horn intermittently and passed centimetres away from me.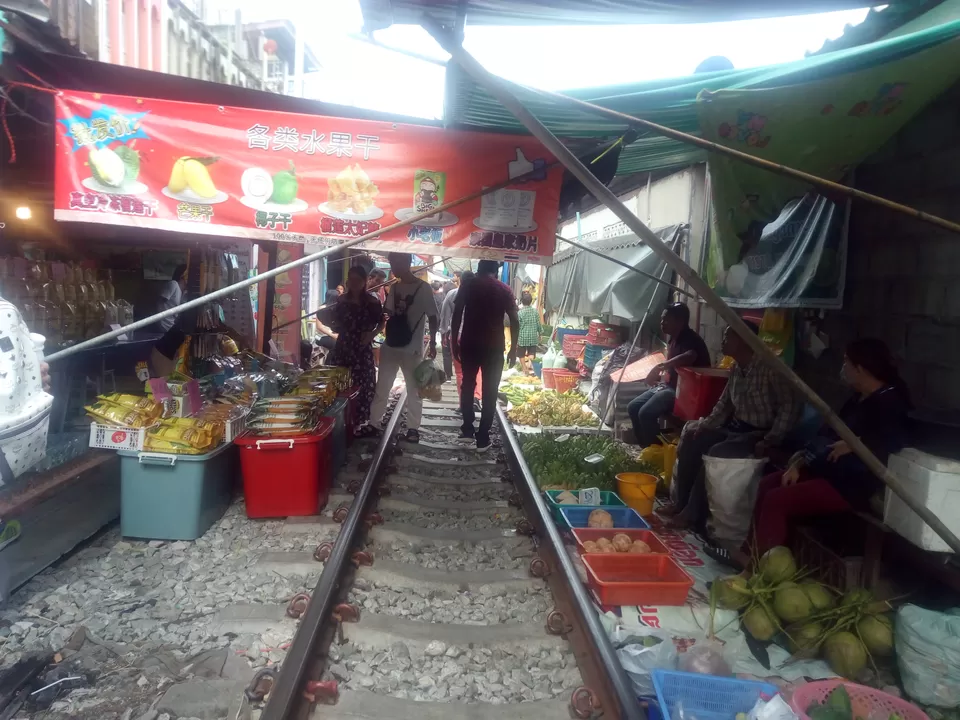 Finally, I decided to move onto oldest Floating Market, called DAMNOEN SADUAK which was 25 kms from floating market. It was big and famous for food items. Take a boat, float around the market and keep buying and eating. A speed boat in THB 100 also gave me a ride in the canal. I spent around 4 hours here and by late afternoon it was time for me to head back to Bangkok.
Day 8 – Today was the last day and I had flight in the night. I requested my hotel for late check out at 4 PM and they agreed. I just walked onto the road and flagged a taxi that cost me THB 800 (INR 2k) for the airport.
Airport was full of Indians who are drunk as if they went for some free booze and smoke party. The Tamil Nadu guy who got the seat next to me in the flight was drunk so much I was afraid that he would pass. Thankfully he didn't.
Thailand is best to spend 20 days. 4-5 biking in Chang Mai region, 8 to 9 days in north Bangkok and Pattaya and 7-8 for Southern side covering Phuket and Karabi. I divide in three parts. Thanks for reading. Feedback welcome on talktodevansh@yahoo.com
https://www.linkedin.com/in/devanshchaurasiya1/