Before I start, writing this blog, I would like to appreciate Tripoto and Oyo Total Holidays for sponsoring and facilitating this trip of mine to bangkok and pattaya in thailand.
On 4th february, I took a direct flight to bangkok from kolkata and arrived early morning in bangkok's Suvarnabhumi airport. As you know it is Visa On Arrival for all indians traveling to bangkok right now till april 2020 so make your plans accordingly. If you are traveling in a group or couple, you can save upto INR 5000 in visa.
Since it has been time of corona outbreak, the regular chaos at bangkok airport was much less but still you might have to stand in queue behind some 40 person. You can easily skip the line and go to express counter and pay 200 bahts only and get away with your visa on arrival in a jiffy.
As you know my trip was being sponsored for the first 4 days, it was more or less planned itinerary for me so I was being transported to Pattaya from the airport in shared coach on 4th morning. It is 3 hours journey to pattaya from bangkok and scenic too. I will post about the pattaya travel plans in the next blog. After two days stay in pattaya, we were again at bangkok.
Today I will tell you about all the places you can visit in bangkok and where to buy your souvenirs from and how to travel from bangkok to other cities in Thailand in economical way.
Often it is mistaken, if I may say so, that thailand specially its capital bangkok is all about pub crawling and loud music and definitely visit to Khao San Road or other red light districts. But thats not true. Bangkok is equally beautiful and culturally very enriched as any other religious city capital would be.
First temple that you can visit is WAT SAKET and second temple is WAT RATCHANATDARAM. Both are located at stone's throw away distance and easily you can commute between two.
Both the temples house beautiful Golden Buddha and if you ask me WAT RATCHANATDARAM is more beautiful with a manicured garden o add to its beauty. Try to visit both temples in early hours of the day and make most out of it and get those pictures clicked which otherwise becomes impossible as noon arrives.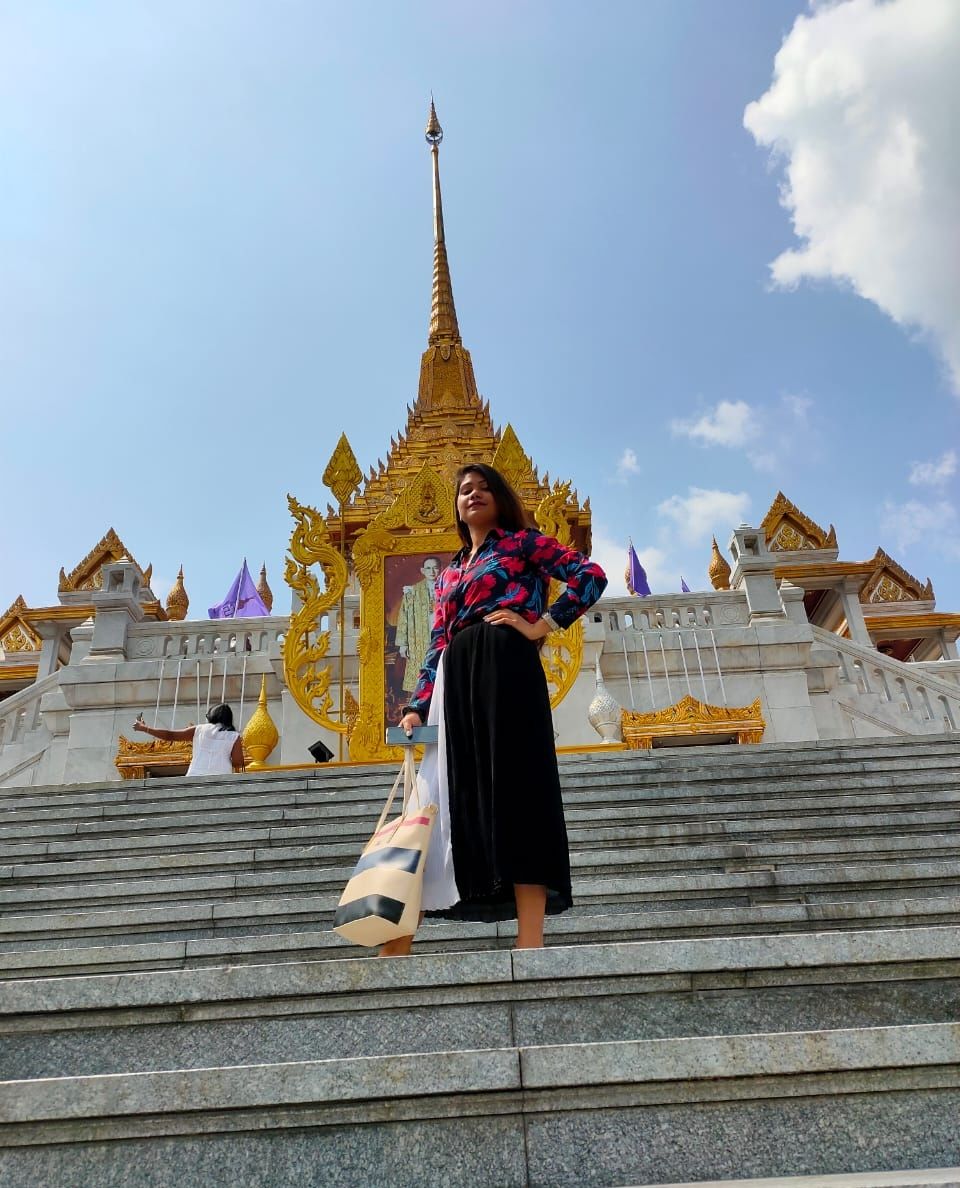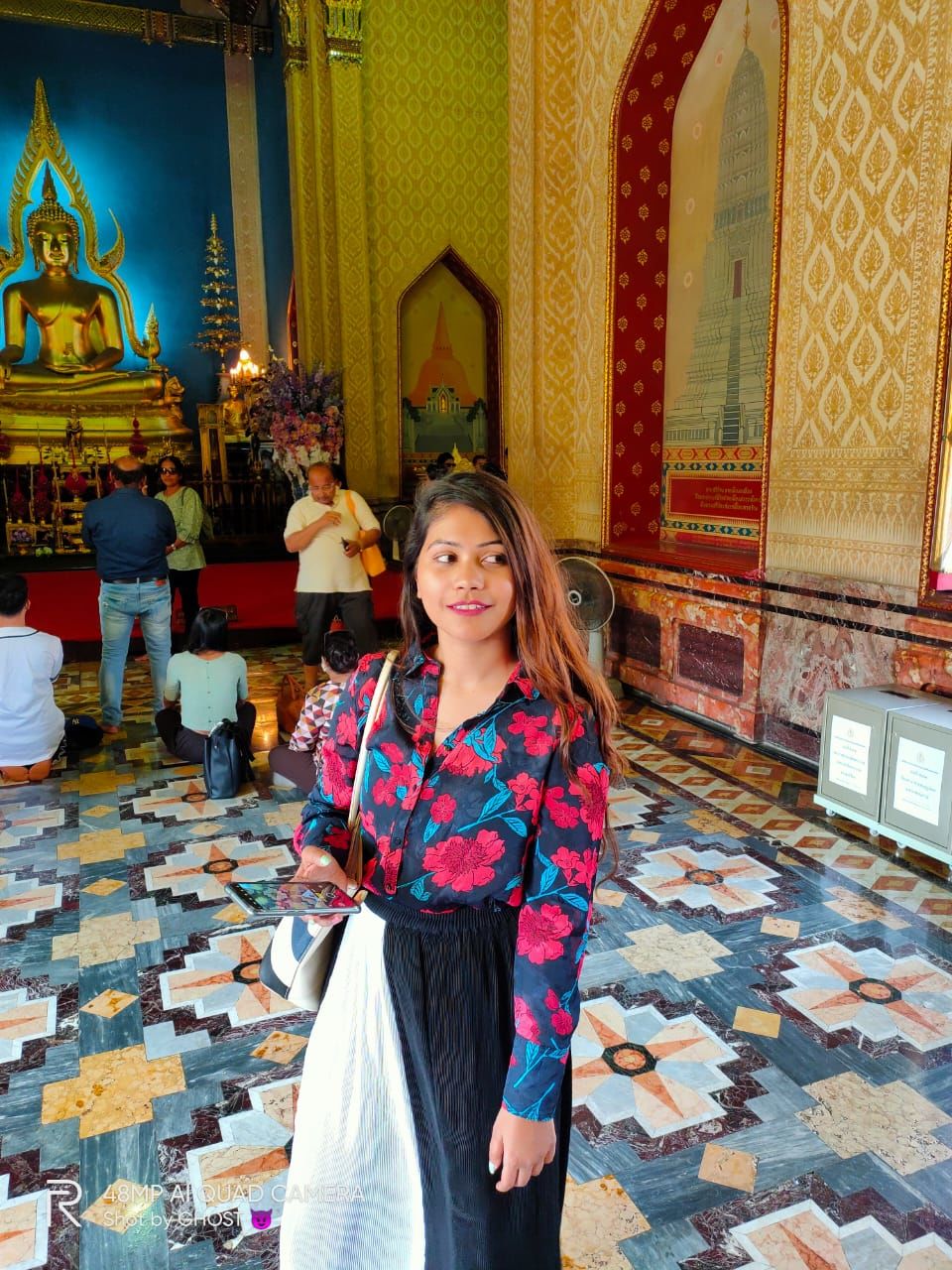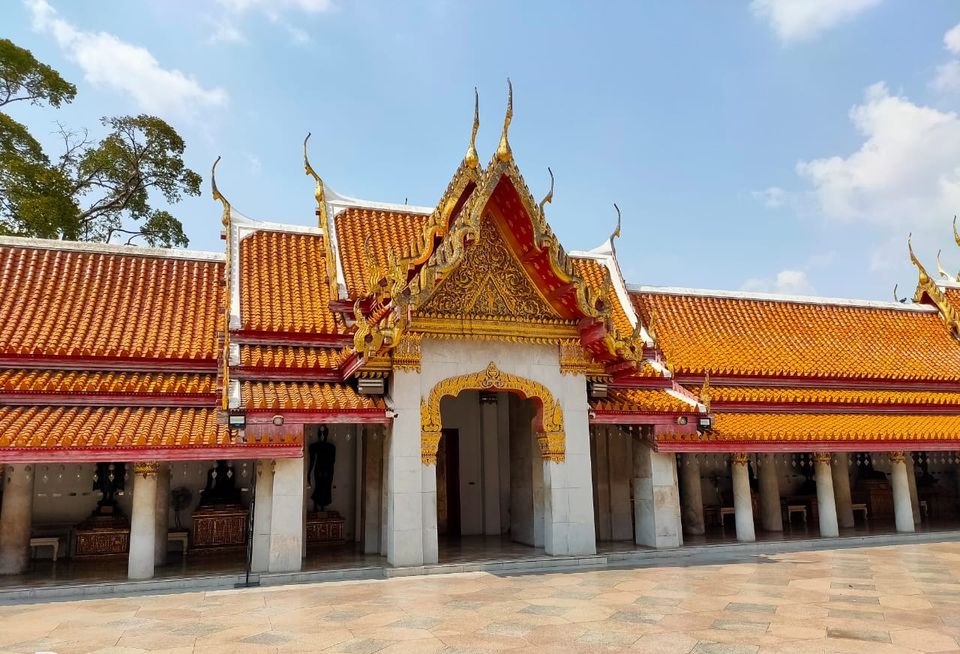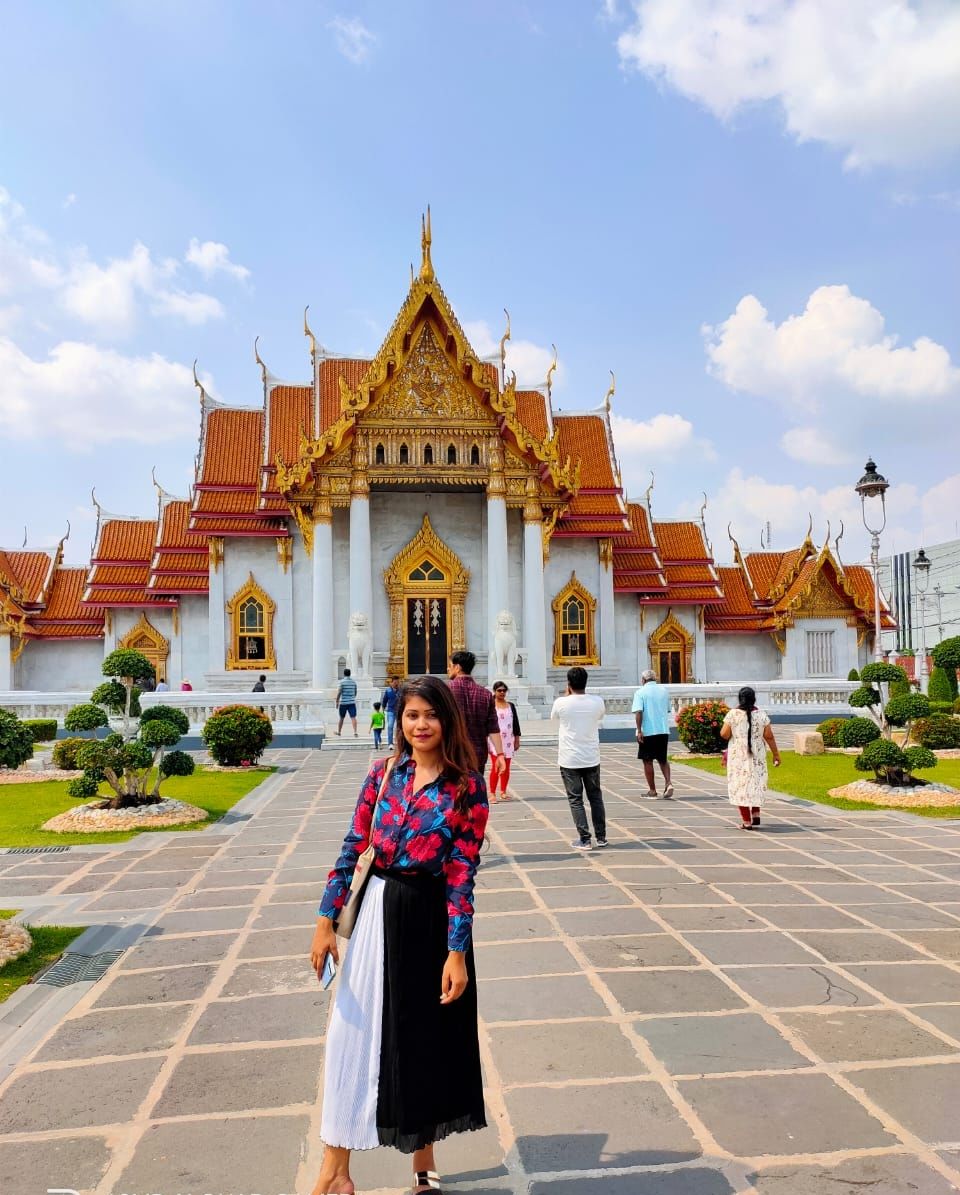 The next stop should be Temple of Emerald Buddha and the Grand Palace. It is in the same compound and easily reachable.
The other famous temple by the river is Wat Arun and provides splendid view of the city too.
Bangkok also has its own Madame Tussauds and if you have not visited any other madame tussauds across the world, then you should not miss this chance to see the beautiful wax statutes of your favourite movie stars or sportsmen or politicians. It is a fun place and bangkok's madame tussauds comes with a free movie show too. I think it changes every month the movie it shows. I had the chance to see the ICE AGE.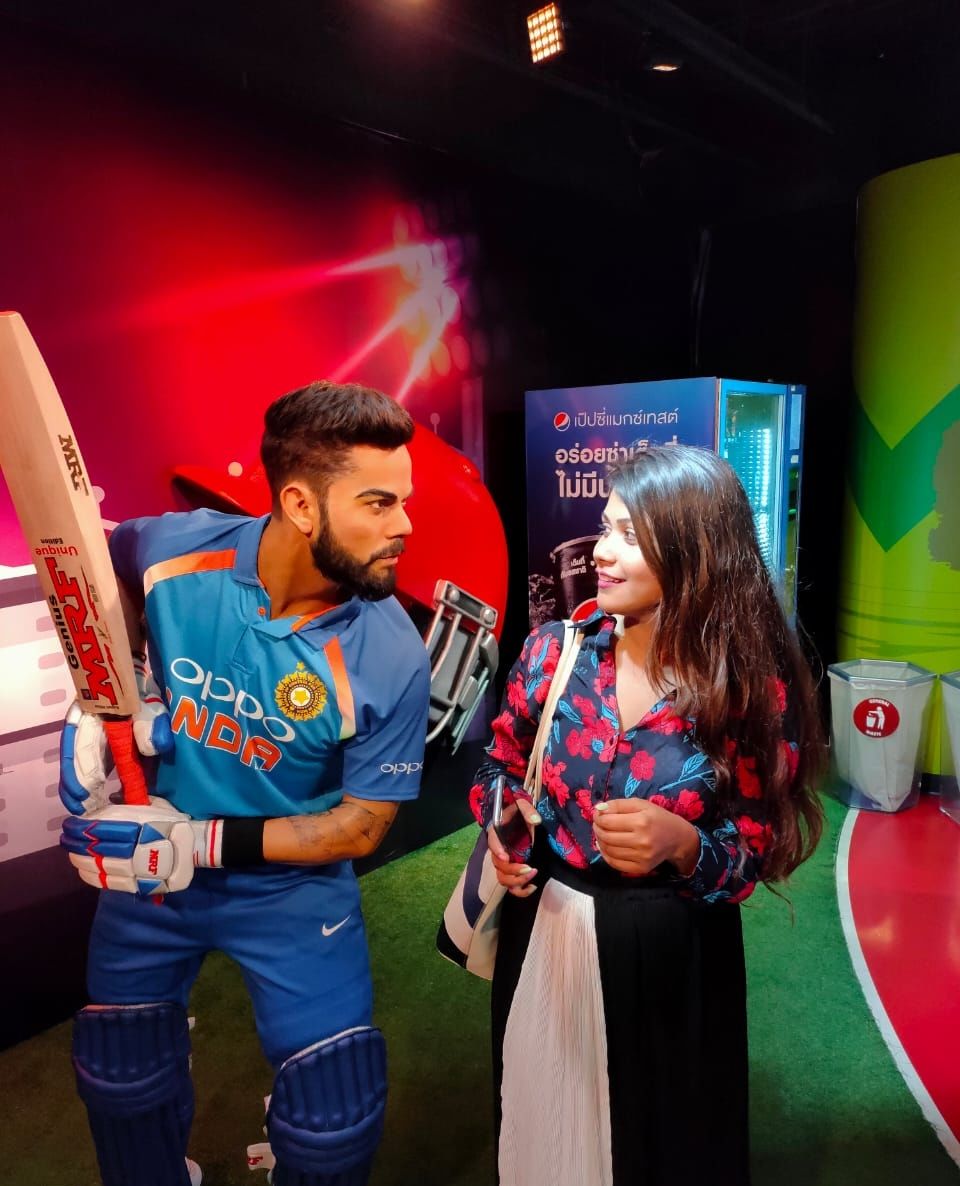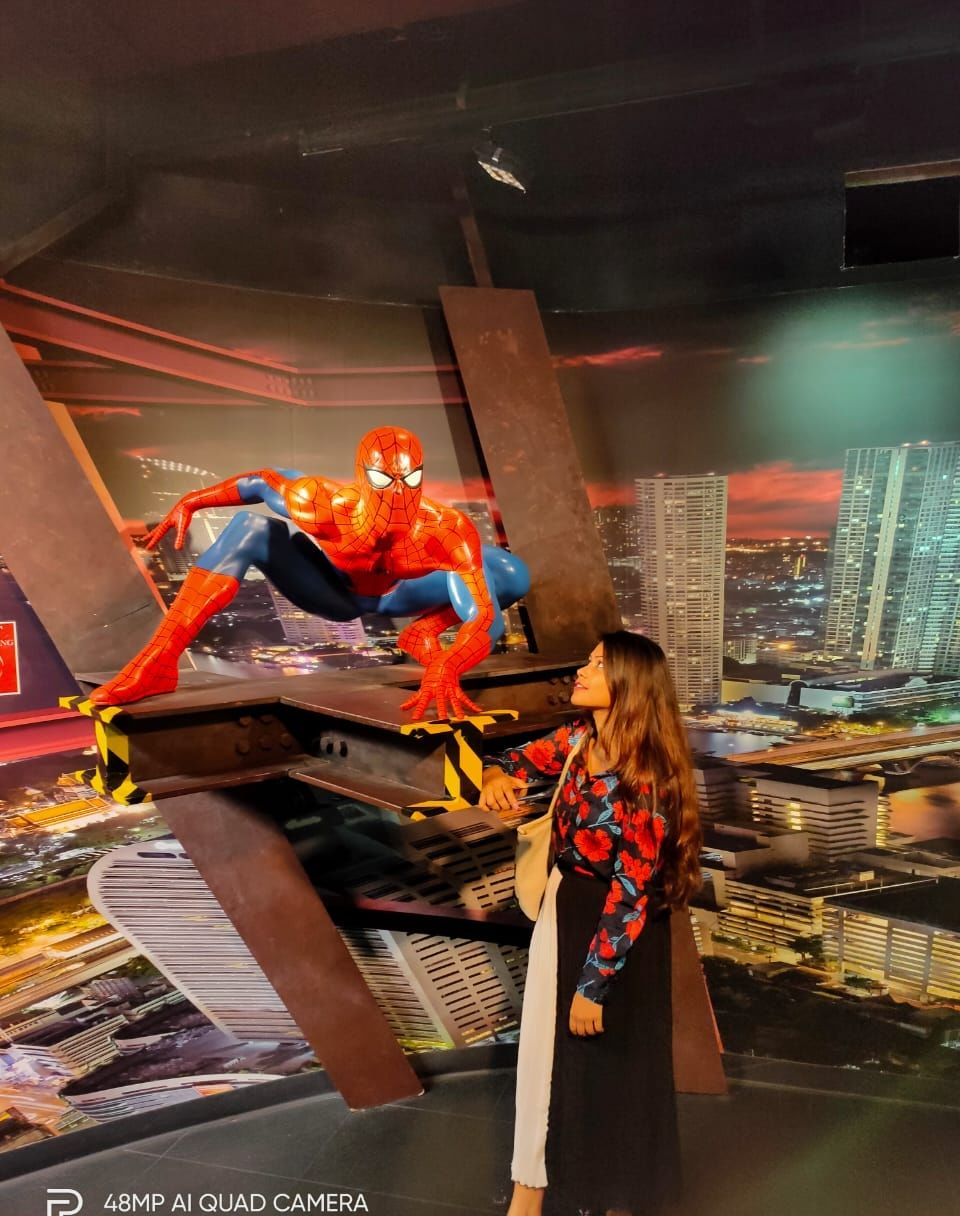 Where to stay in Bangkok...
Personally speaking I was staying in SUKUMVIT 64 which was the CBD place ie centrally located in the heart of the city. So the benefits were it was very cloe to the shopping malls and parks like LUMPHINI PARKS and JIM THOMPSON House Museum too. But you can stay near to Khao san road if you are much of party person and sukhumvit aint a place which is infested with eateries while the later ie khao san road is.
Stayed at Convenient Park Hotel Bangkok and had a pleasant stay. The rooms are clean, huge lobby and good breakfast alongwith great wifi. Plus point is room comes with balcony which has great city view and you can see the skytrain entire day from the balcony itself minus the noise.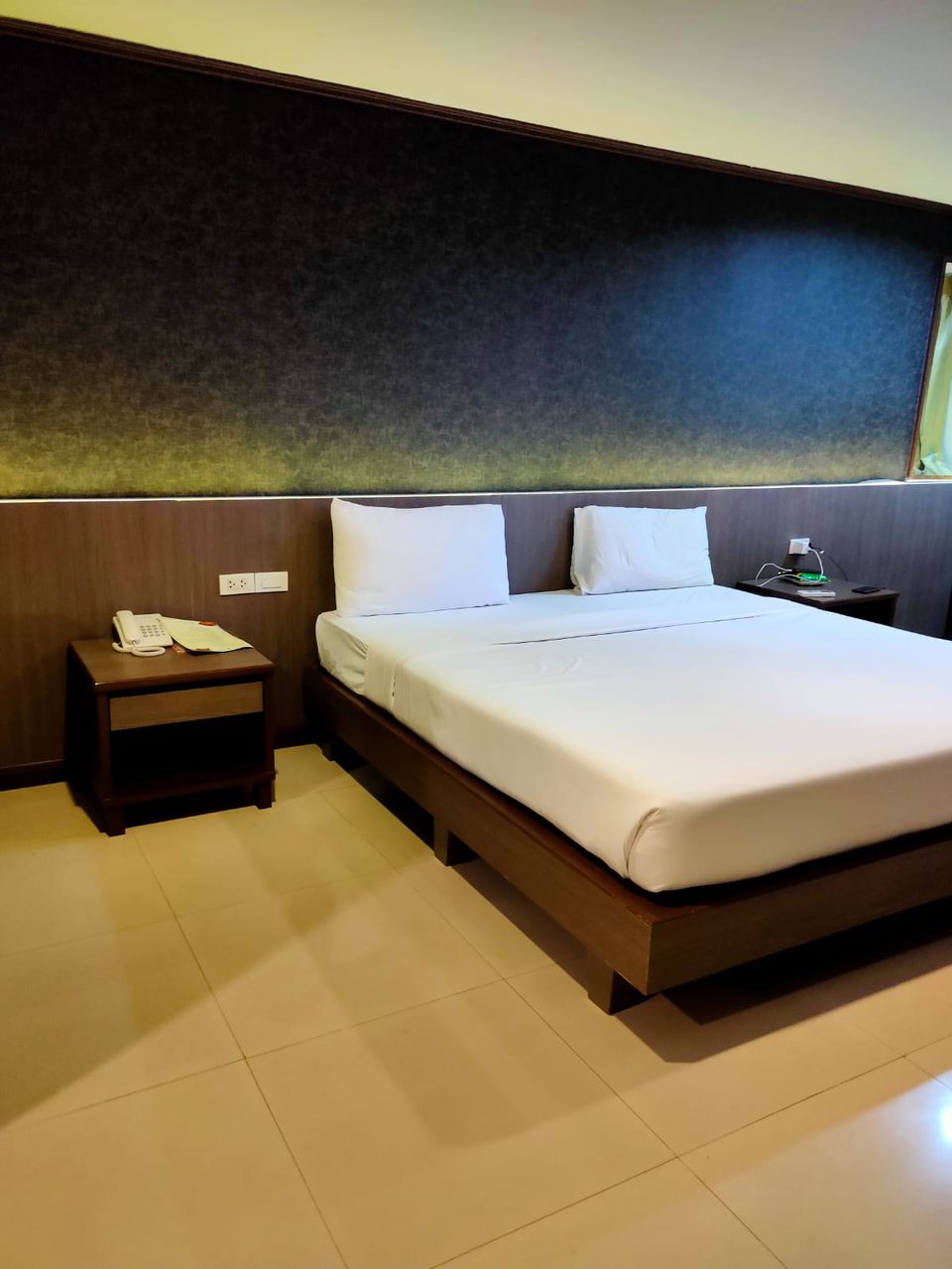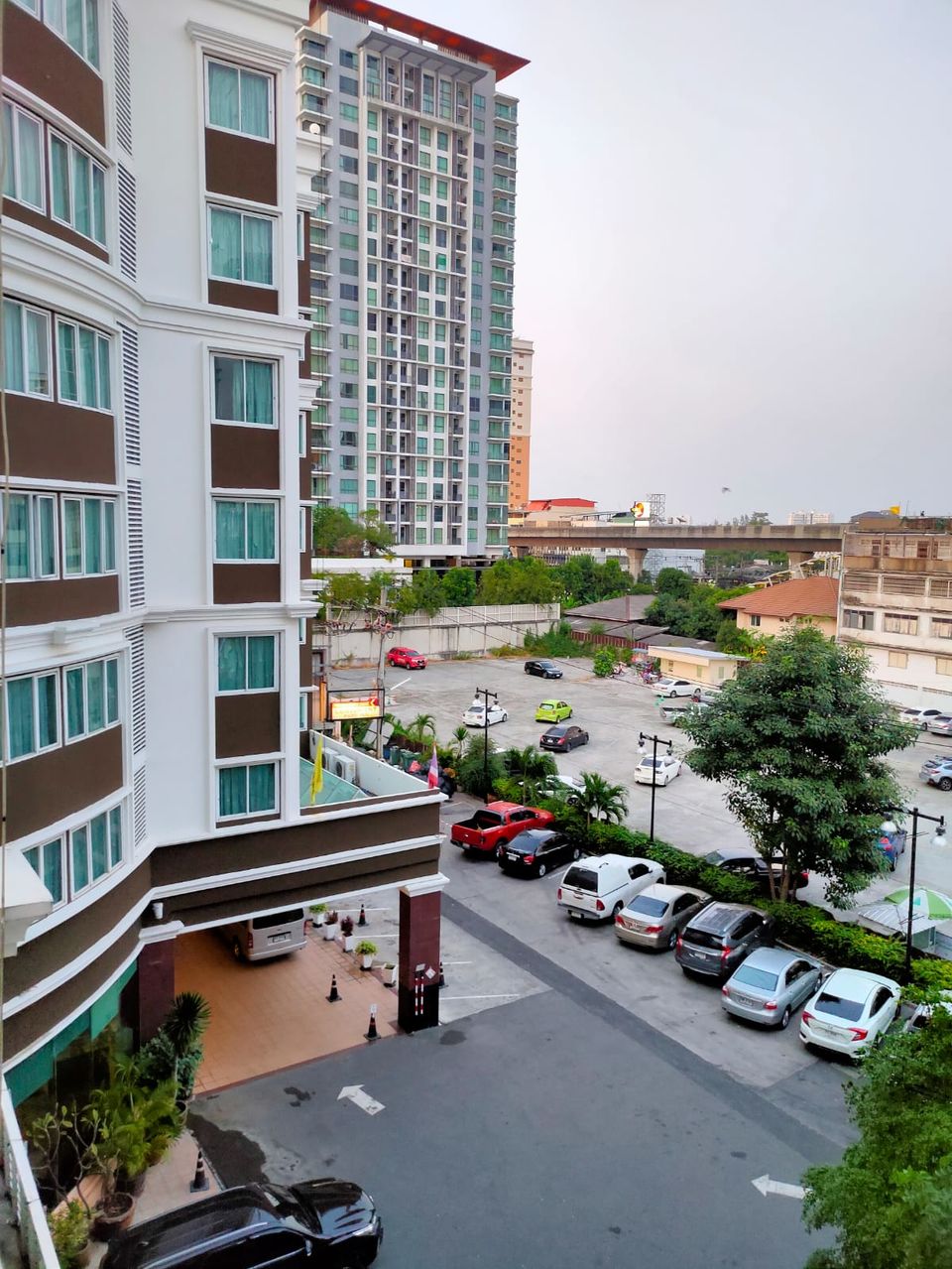 Th very next morning in bangkok was dedicated to shopping specially souvenirs and since my trip was sponsored for 4 days and I had to go krabi next day, it was a stressful day too, finding my bus tickets to krabi.
So the next day, I went to visit Jim Thompson House who was a visionary man and came to thailand from USA and helped revitalise thai silk industry in 1960 and 1970 era. One should visit his house if interested to see how actually a thai traditional home looks like. They have a conducted tour complimentary with your tickets to th house museum and its very informative too.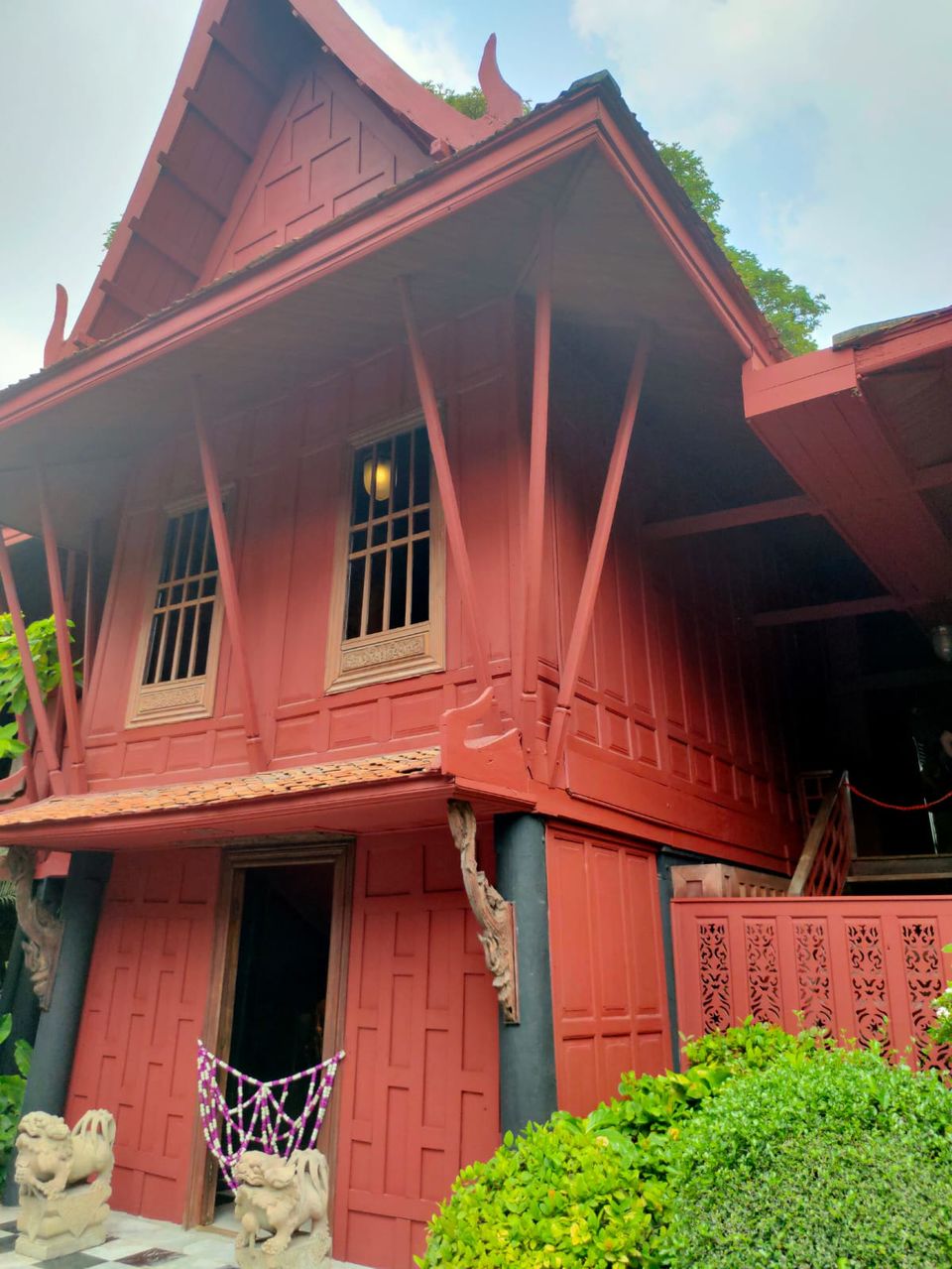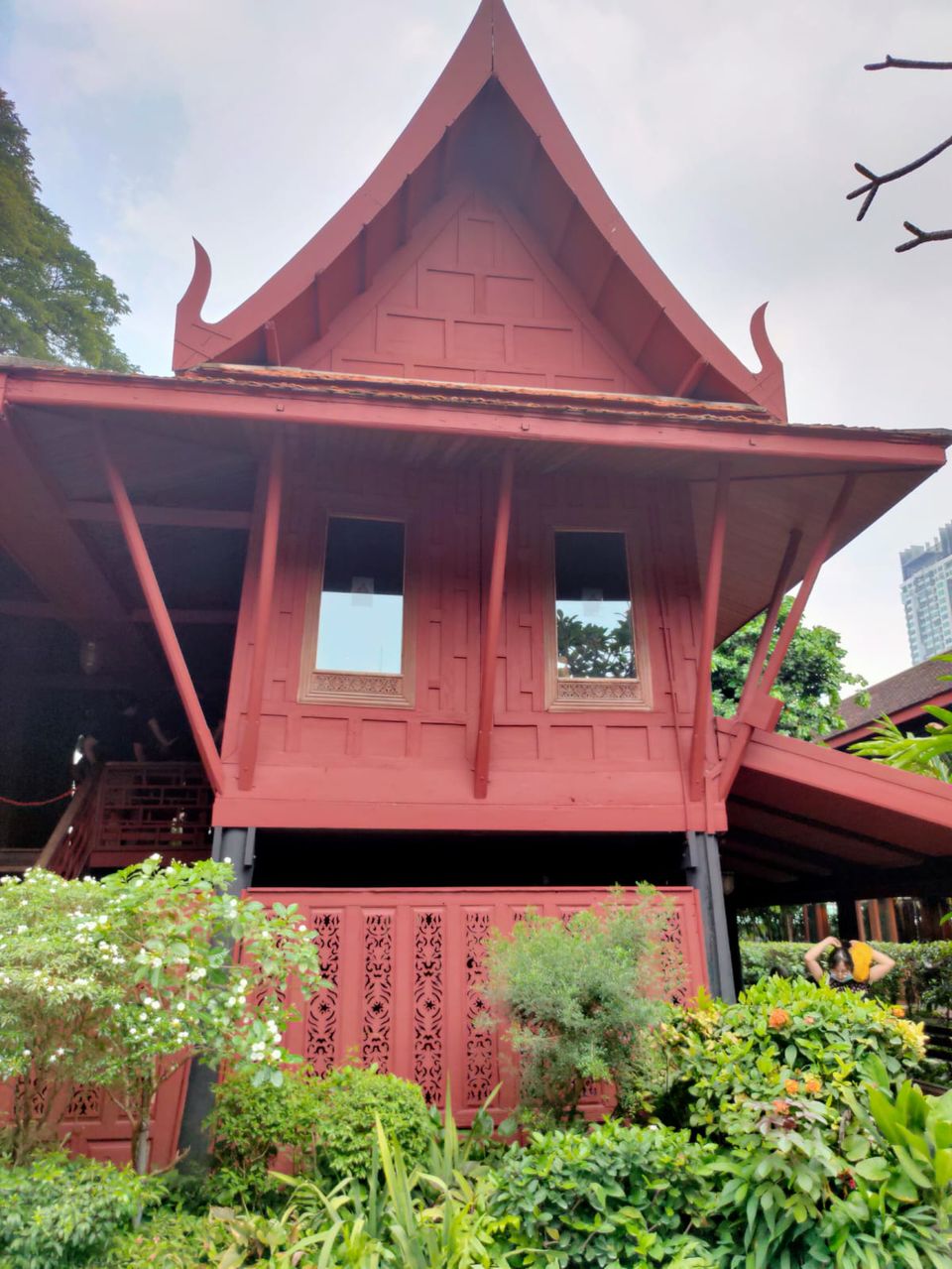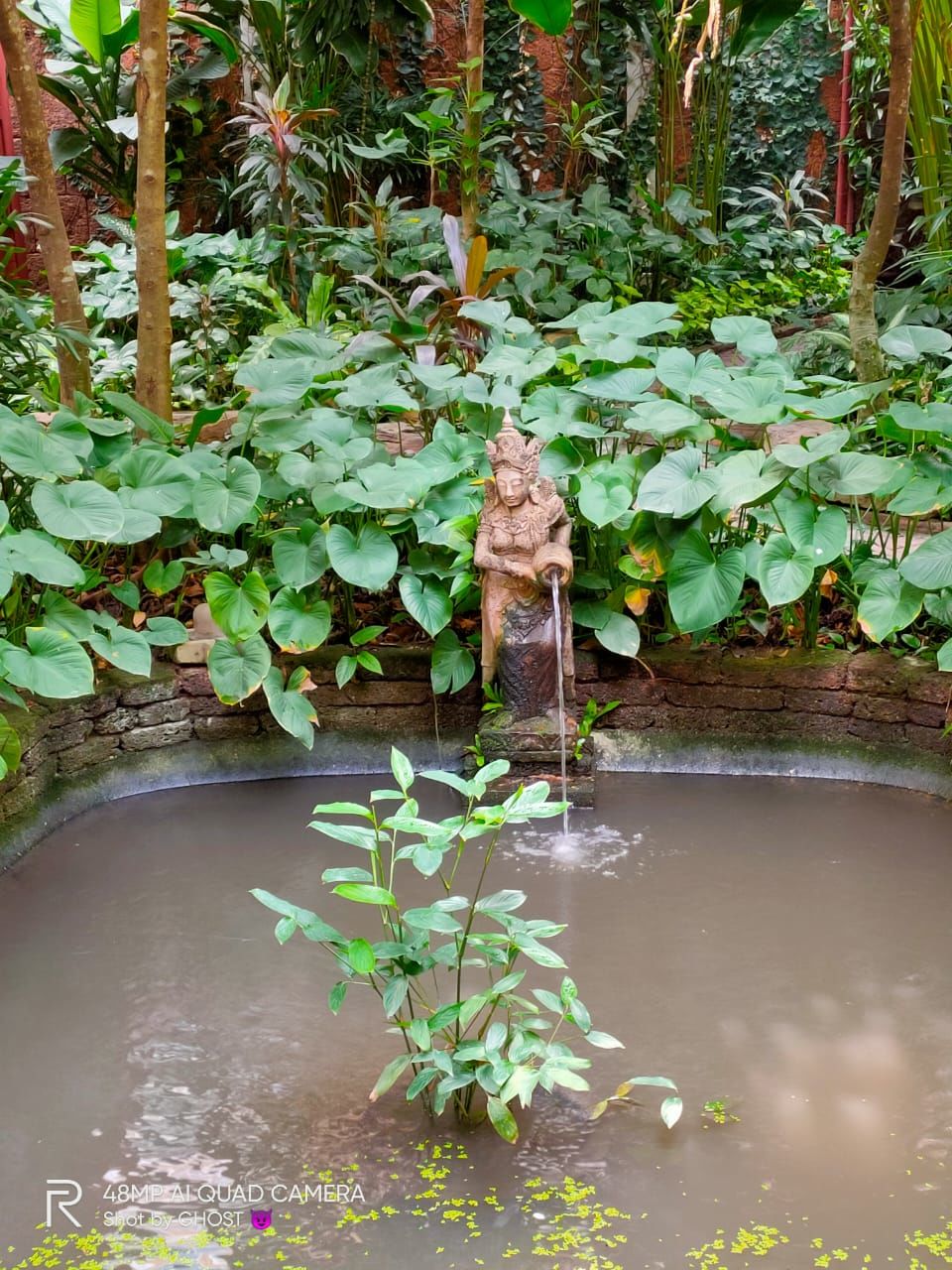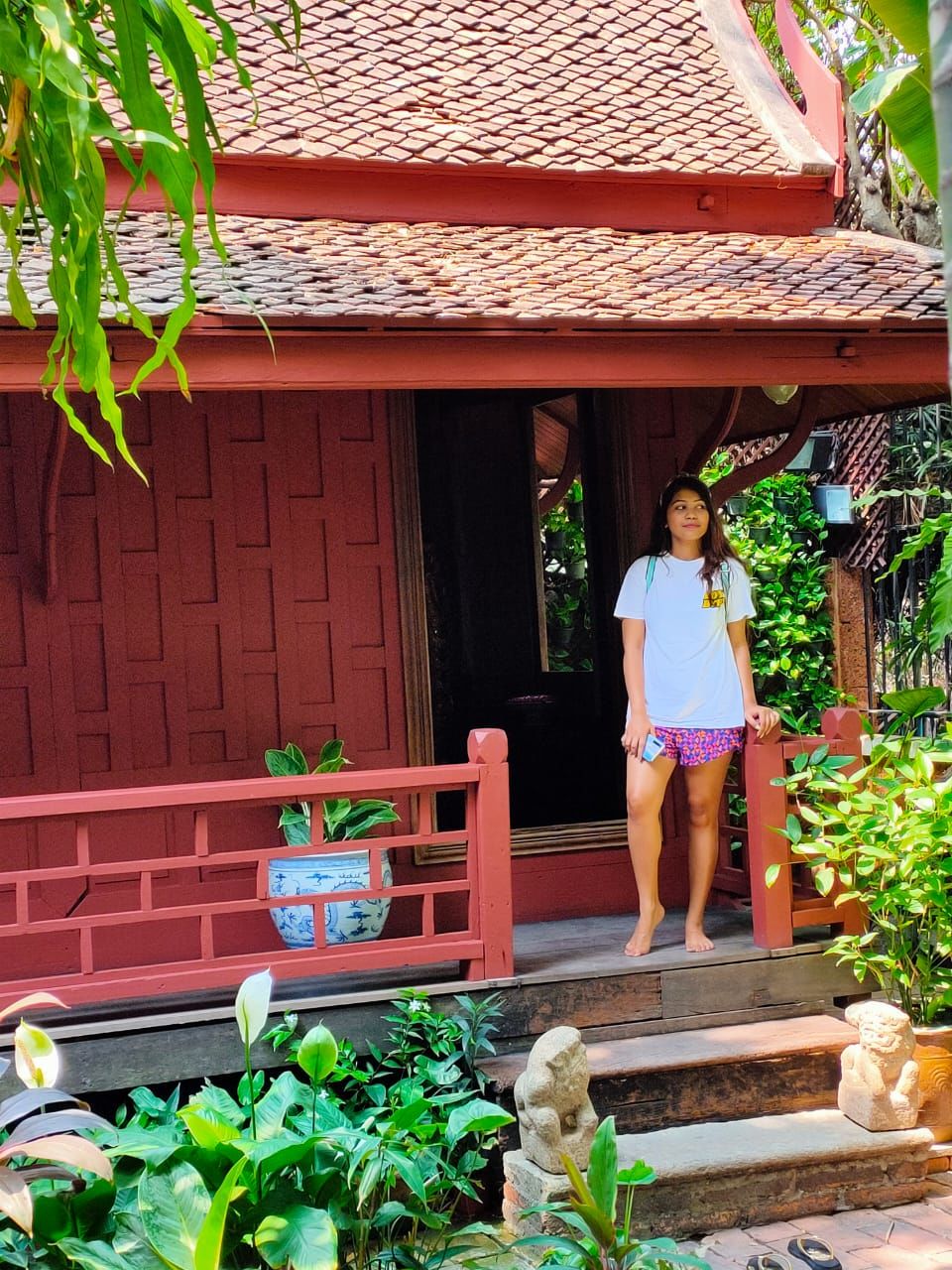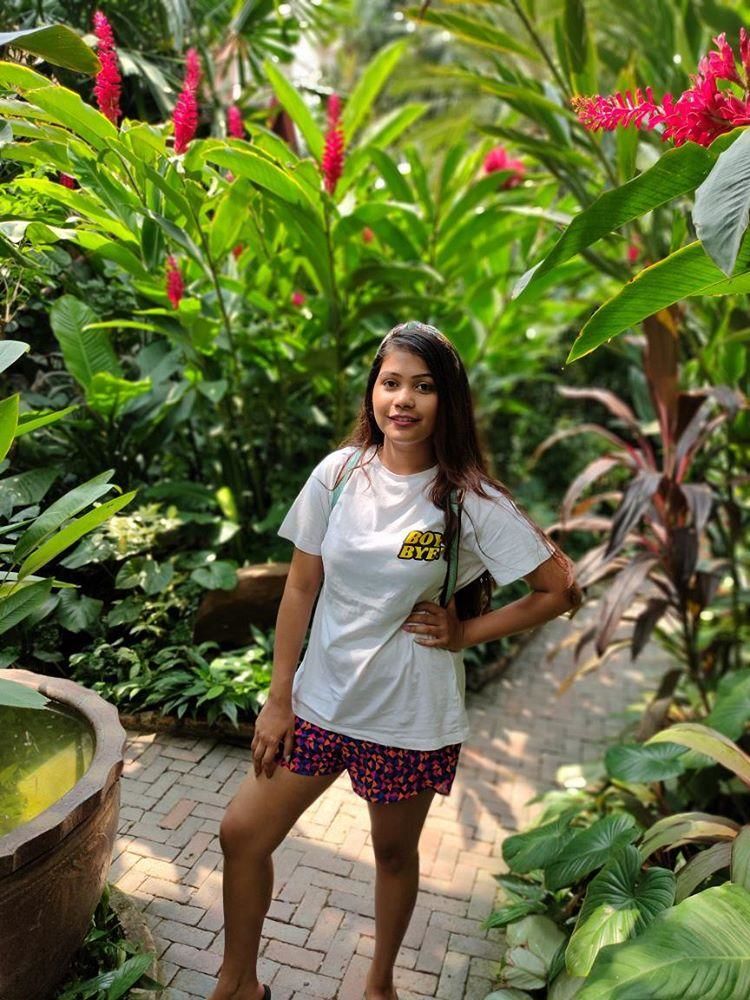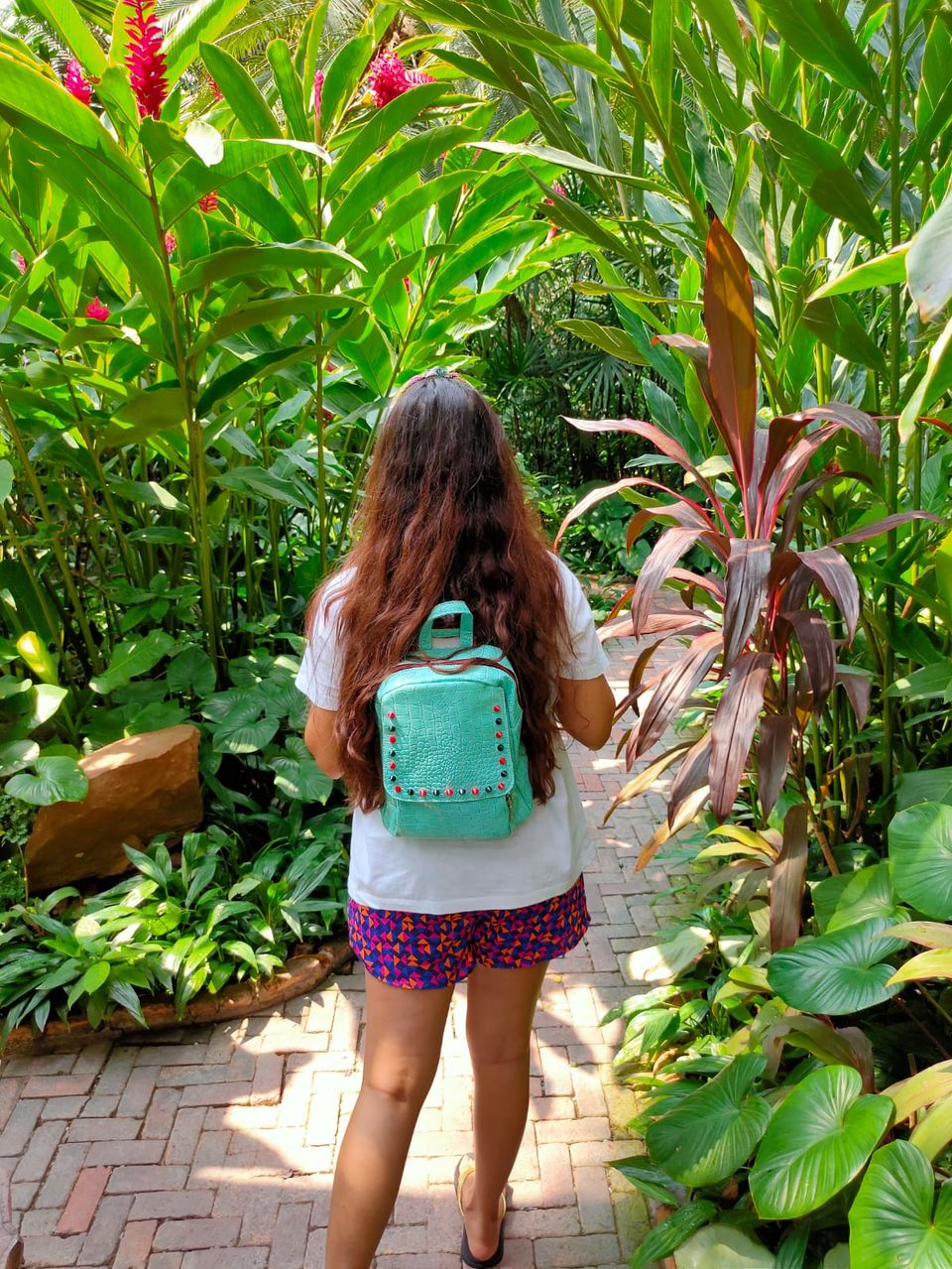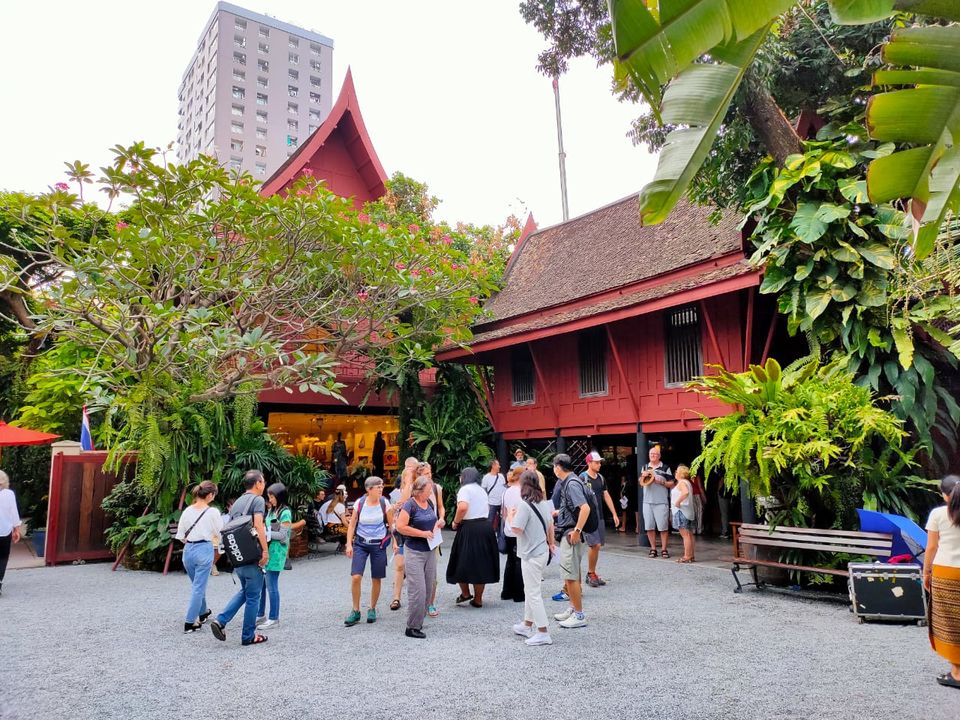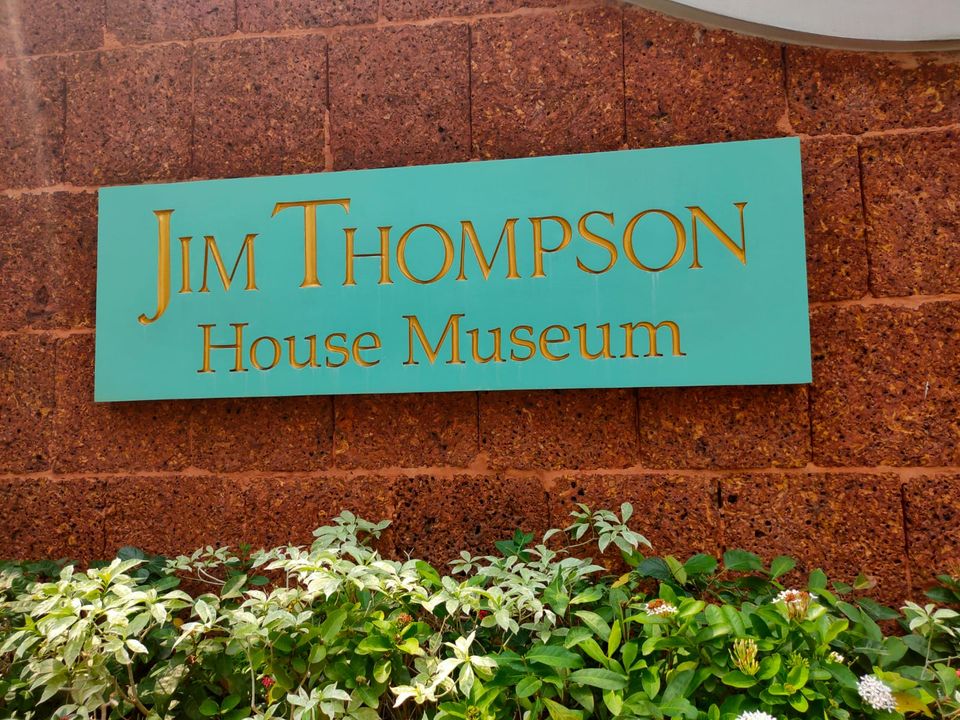 You will also find a soulful cafe inside jim thompson house and can grab a quick bite. Right after coming out of the aley of jim thompson house if you turn left and start walking straight, within 2.5 kms you will reach the most affordable mall and with varied items ranging from souvenirs, luggage trolleys and affordable fashion to food ie MBK Mall.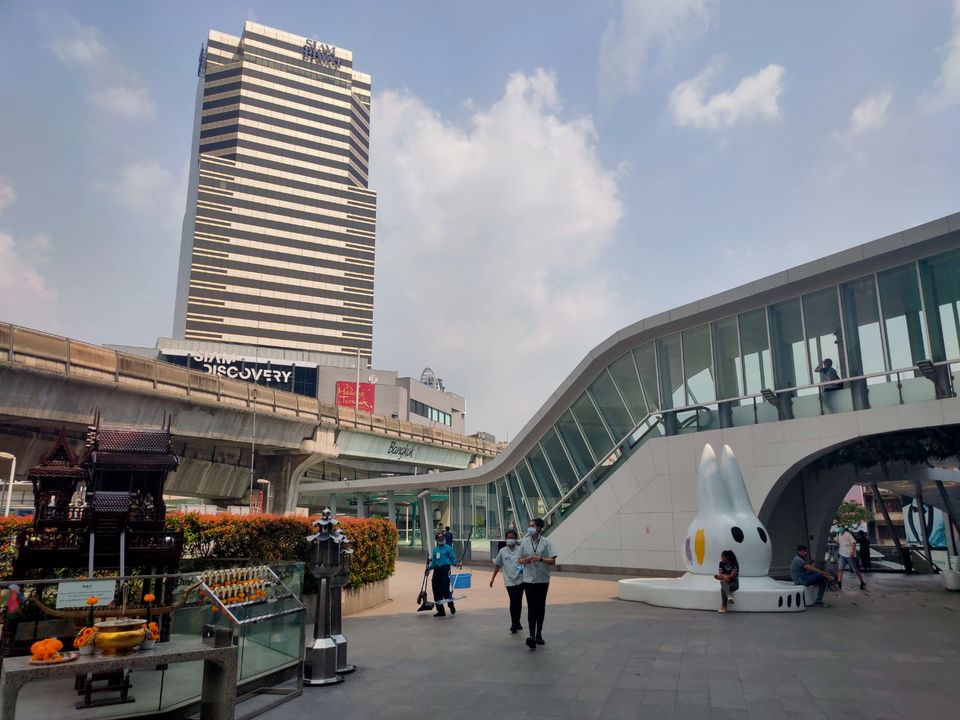 I have done a lot of shopping from here and my suggestion would be to travel light and buy atleast one trolley bag from here, not only they are affordable but light weight, durable and in great colours.
Since the Madame Tussauds is in Siam Mall complex, I have visited it the prior day and it houses all branded shops so if you are high on budget then Siam mall will be best for you for some bespoke items but if low on budget, planning souvenirs then MBK is the one. Post this had my lunch at the mbk mall's food court in the ground floor and got hold of a GRAB taxi which is the Uber version of India in thailand and went to Southern Bus Terminal to buy my bus ticket to krabi from bangkok.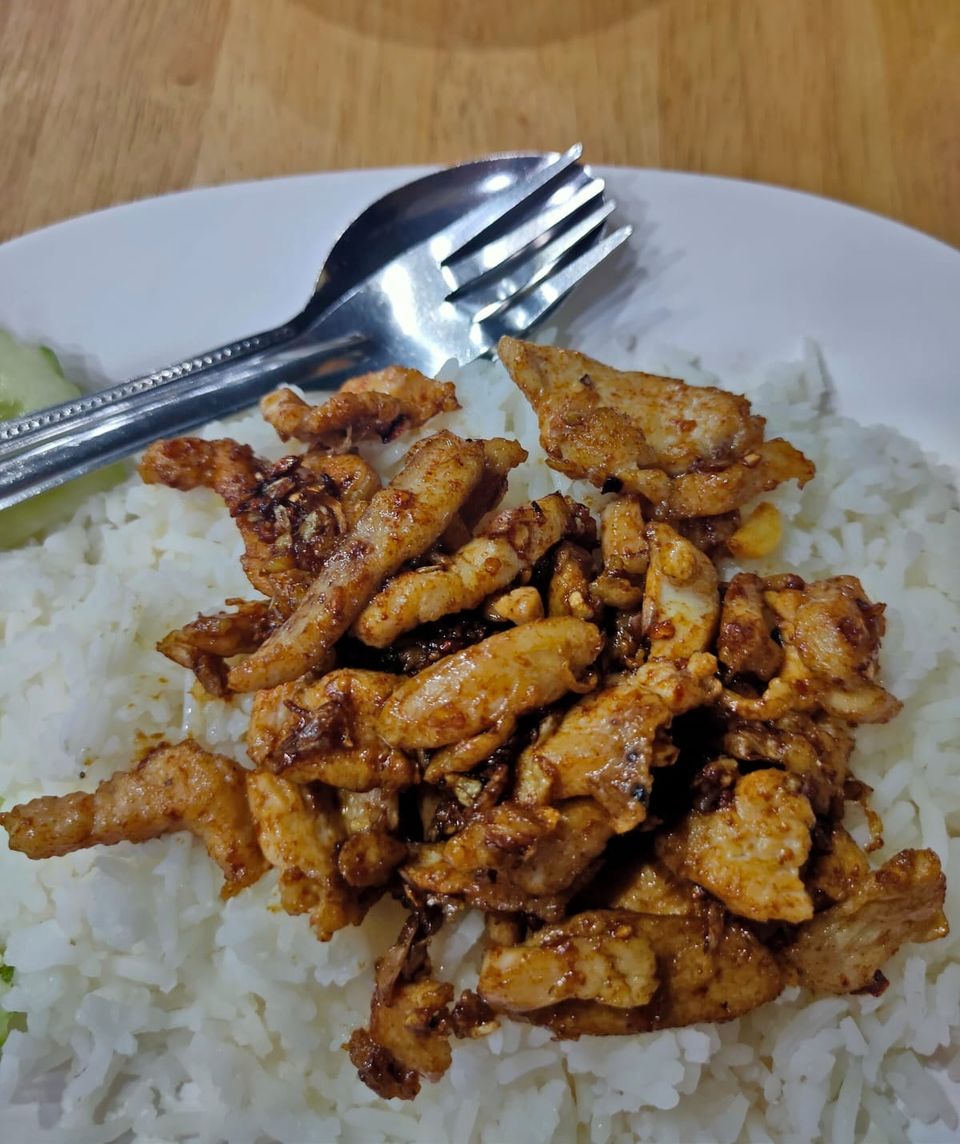 Few points to rememeber here,
You can always buy flight tickets to krabi from bangkok but if not been planned months back, price tickets will be too high plus none of the domestic carriers allows even one kg free luggage so luggage fee will be huge. So my suggestion will be to take a volvo bus to krabi, do overnight bus journey and next morning, you will reach the scenic beach town,my most favourite place in entire thailand, for now.
The bus ticket to krabi from bangkok did cost me around INR 1600 which is quite cheap and reasonable than your plane fare which will range from INR 3500-5000 plus your luggage fare which is extra. They also provide milkshakes, crackers and water in the bus. The route to Krabi was scenic and did not mind the long journey therefore.
Other than krabi, if you planning to go to Phuket or chiang mai or any other parts of thailand, you can find bus to every location from here. The bus terminal do has plenty of restaurants, thus grabbing a lunch or dinner wont become an issue while waiting here at the southern bus terminal.
I have mentioned all things I did in my short span of two days in thailand, incase you want to explore more, You can definitely go to the weekend market ie chatuchak market and visit Asiatique too by the river, to enjoy hearty meal at night.
Do follow me on instagram for more updates as I have added all my thailand videos there on my profile.
Handle: ritusree.andshedressesup
You can also read my blogs at andshedressesup.winkl.co
Love Ritu....