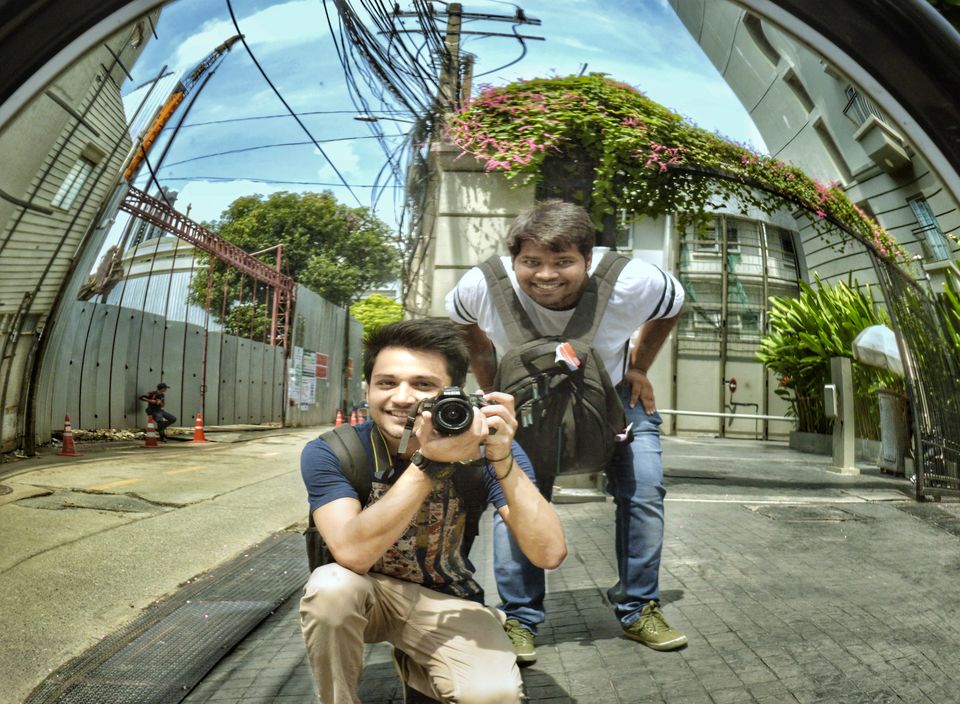 How many times have you decided to go on a trip and couldn't make it happen?
The answer could be in double digits. Triple! I feel sorry for you.
Well, This trip is a perfect example of what could happen if the wanderlust has been kept inside for so long.
It was September'16, me and my friend were planning for a trip to Gangtok (Sikkim) this time. The Pujo season seemed perfect to take a train to the uphills, because who gets a four day long weekend! Only the lucky ones. And my friend was not one of those.
So just a week before the date of departure, we had to cancel the tickets due to his work engagements (it was so painful clicking that 'Are you sure want to cancel the booking?' button)
Destiny.
Then started the ever same discussion about 'Where', 'When' blah blah!!
"Let's go Bangkok" I don't exactly remember which one of us said that but it was after some obvious nonsense and some beep beeps. And the enthusiasm was suddenly back on the track. Ticket searching, hotel stalking, tourist sights marking, and that continued for two whole days. Then it all came down to the question, 'WHEN?'
Every Indian bachelor, who has once been to Goa, has definitely made plans for Thailand for his/her next leisure holiday. With clean sandy beaches, leafy jungles, affordable stays, amazing cuisines and a welcoming culture, Thailand is an amazing destination for budget travelers as well.
When we were in college, we had desires to travel the world but no money. Now when we are in the big league and earning, finding the time to make those desires happen seems the most difficult of the tasks.
After Pujo, the only additional work off we could find was Diwali. But is Diwali a good time to go abroad? People go home, to family on such occasion, who goes Bangkok man! Had we gone mad!
'Dear Zahid, thank you for using Goibibo. Your booking id is *a long long alphanumeric code* for your trip starting 26th October.' This is in an excerpt of the text I received on my cellphone next moment. That S.O.B. made the bookings.
I haven't had a word with my manager at work, and the air tickets of a week long Thailand trip were in my hands already. I was so done. What was I supposed to do! Trying to talk the manager into granting me leaves! Worst idea ever. And then I came up with the best-idea-ever. Let's do not tell anybody. ;) The only one from the office to know about this crazy idea was a colleague (also my roommate). You'll see how he helped me through the days when I was "working from home" :D
And the day arrived. The bags were all packed, we were all set, the cab was on the way. We were going to get our passports stamped for the very first time, which was another reason to be excited about.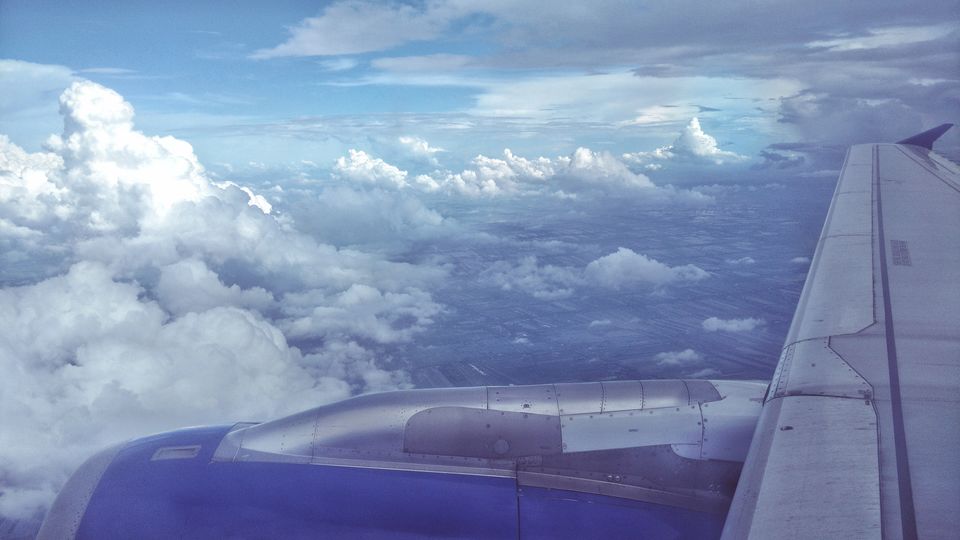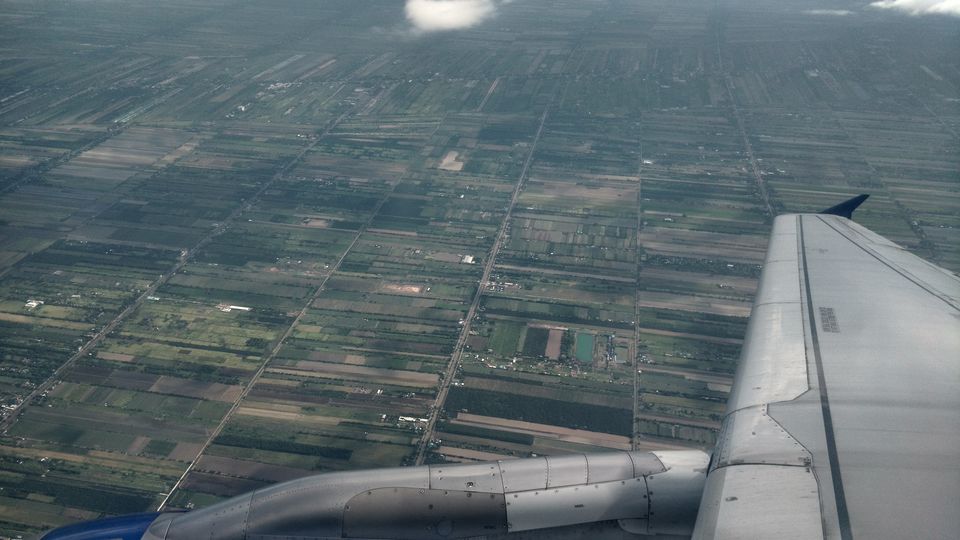 Visa Process
Thailand offers Visa on arrival for Indian citizens. You need to present a valid Indian passport, hotel reservations, passport size photographs, return flight tickets and a printout of your bank passbook(or 20000 Baht in cash). With all those documents, you fill up a visa application form and submit that to the immigration counter with 1000 Baht to get your tourist visa.
After a short flight of about 3 hours, we were there, at Suvarnabhumi Airport. It was massive. Time to get the VISA done. Heading towards the VISA counter, I came to realise that I did not carry a single passport size photograph. Now what! Was I gonna get sent back? Nope. There's a tiny photo booth a few steps away the counter, which literally takes just 10 minutes and a few bucks for 6 copies. I got my ass saved.
We finally got the immigration done, had a foot long from SubWay and took the MRT to our destination.
Where Did We Stay?
We always choose affordable hostels over luxury hotels. We rather prefer to spend those saved bucks on experiences. So our stay was this cool hostel named '1989 Cafe & Hostel' located in Sukhumvit. Just about a mile away from the nearest skyline station this place is too good for a comfortable stay and the hosts are very friendly too.
We got ourselves a separate room with a double bed, breakfast was complimentary :)
What Did We Do/See In Bangkok?
Our plan was to stay in Bangkok for 2 nights, so here's how we spent them all-
Day-1
It was already past noon till we reached the hostel so after a quick shower, we decided to take a stroll in the area and wander around the neighborhood.
Not all the people in Bangkok can speak English, so we had to struggle a bit to find our way around at first. But we got it all set after a while.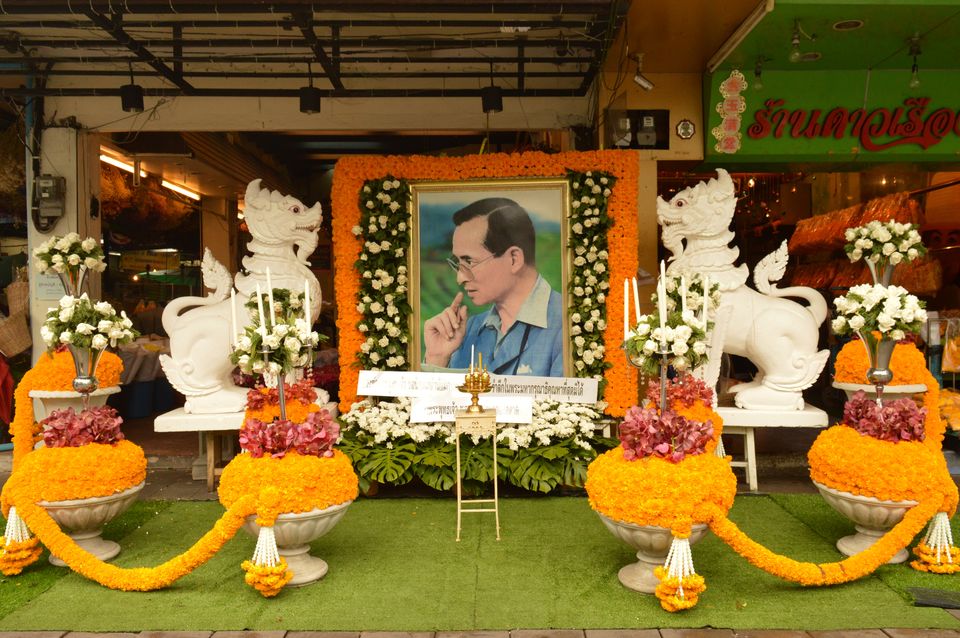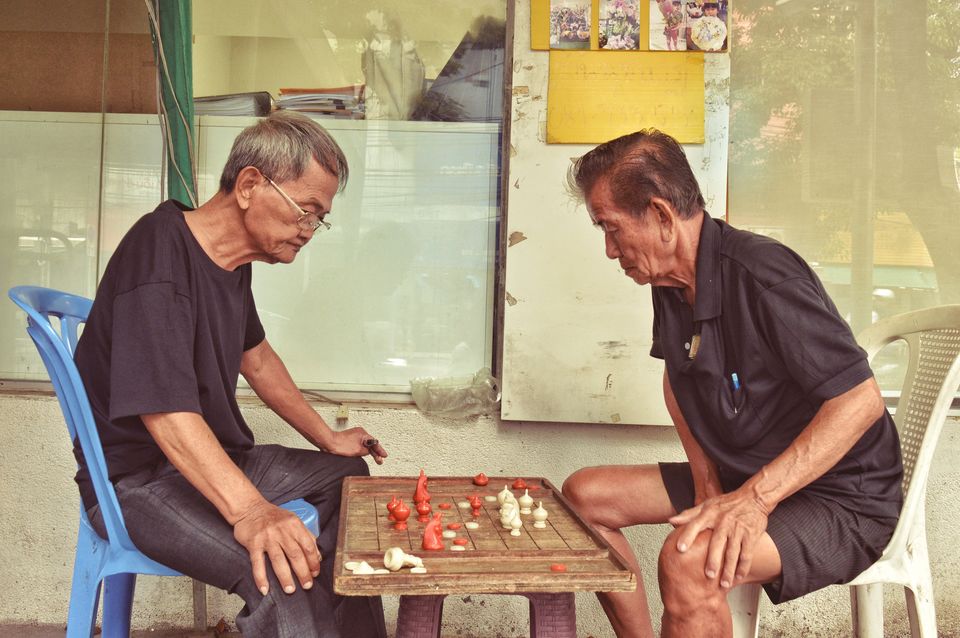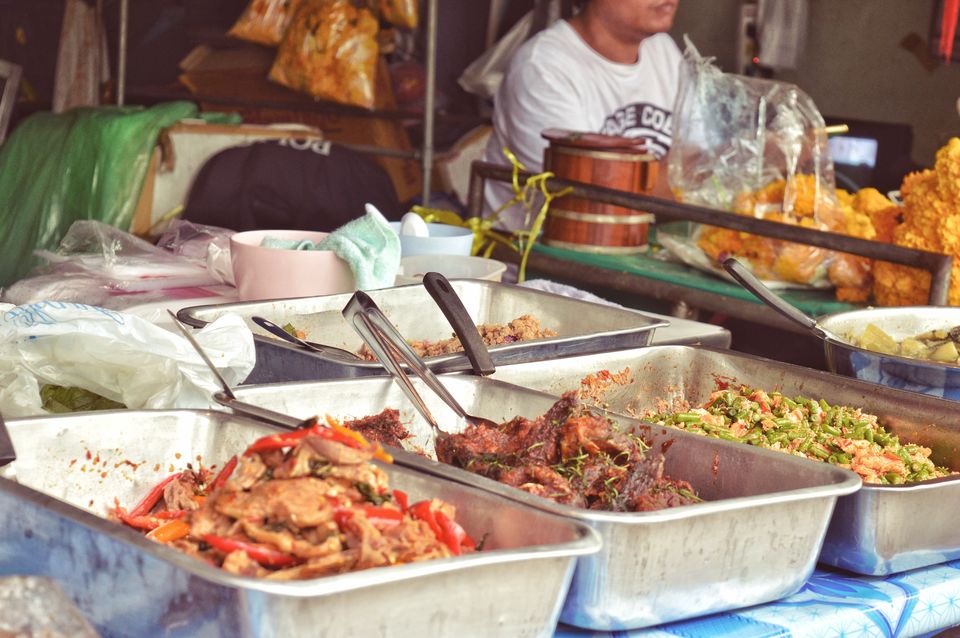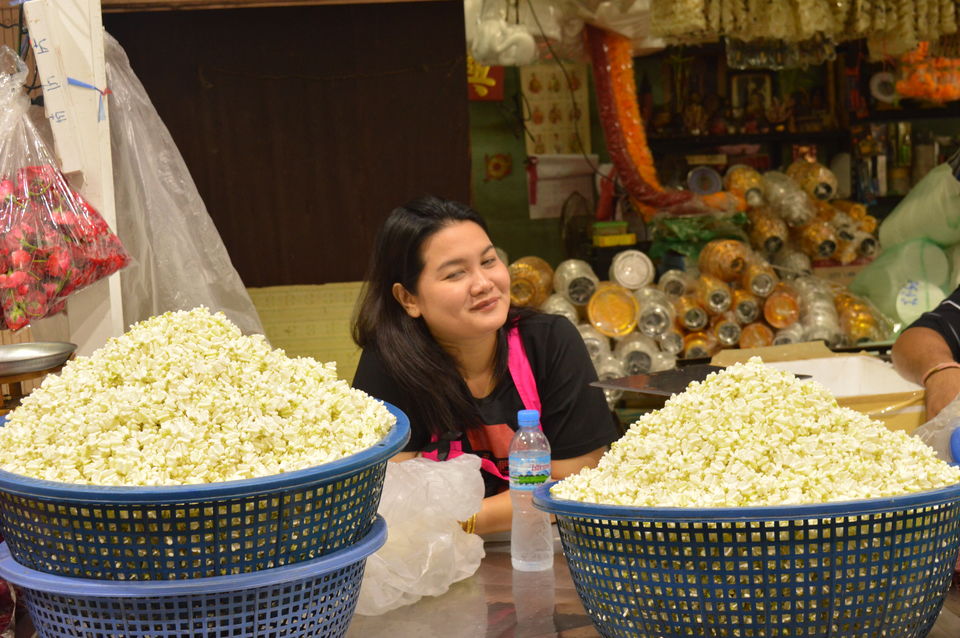 It was a tiring day, we went to bed earlier than we were to used to. Anyway, we had more days ahead of us.
Day-2
After the usual morning rituals, we set off to explore the city.
Siam
After a short research, we got to know about this place Siam, heart of the city. We onboarded the MRT directly to Siam. Three major shopping centers Siam Center, Siam Discovery and Siam Paragon are interconnected forming a one stop shop for everything.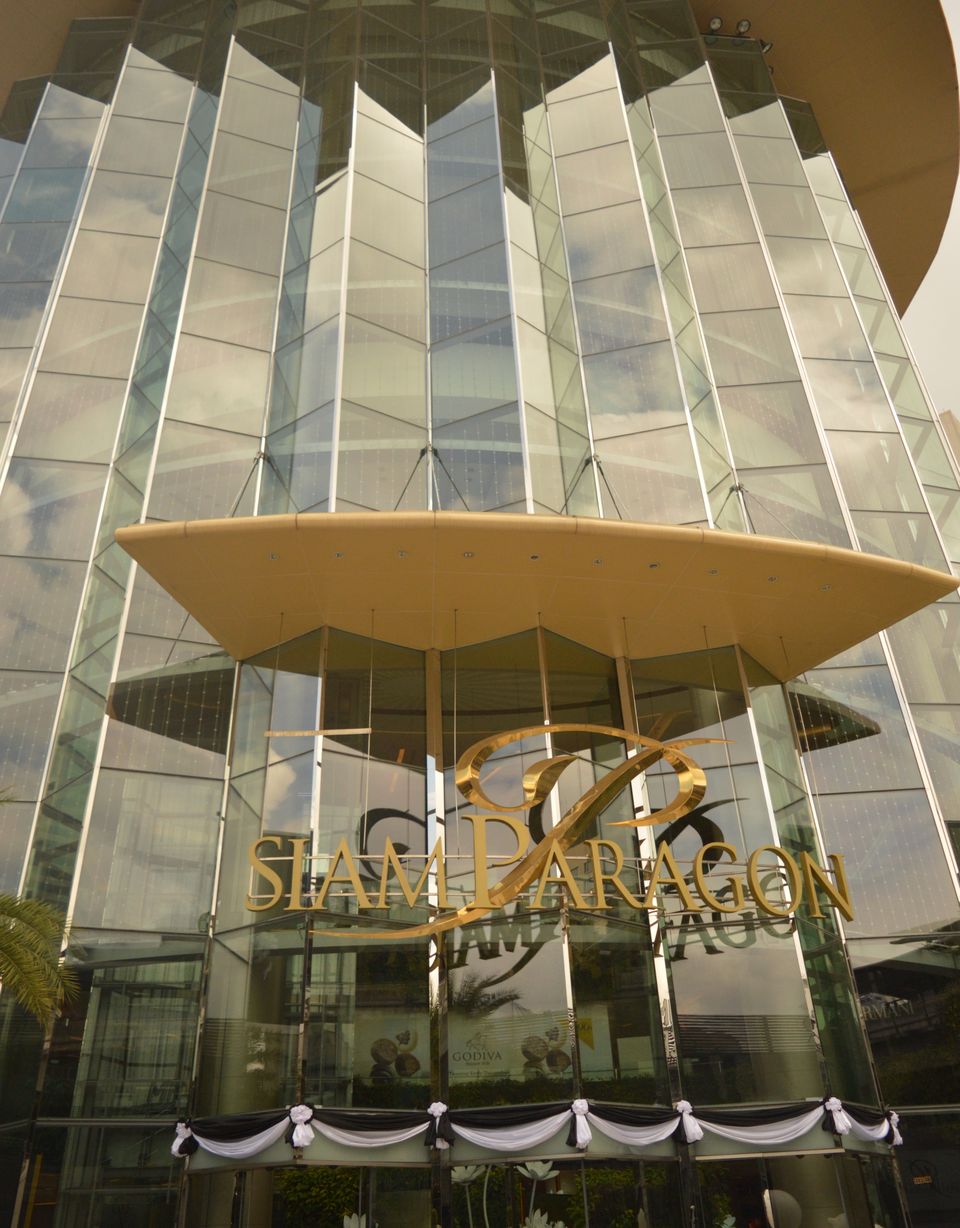 Roaming around a shopping mall was not very different of an experience as that of we have in India, so we decided to head off to our next point for the day.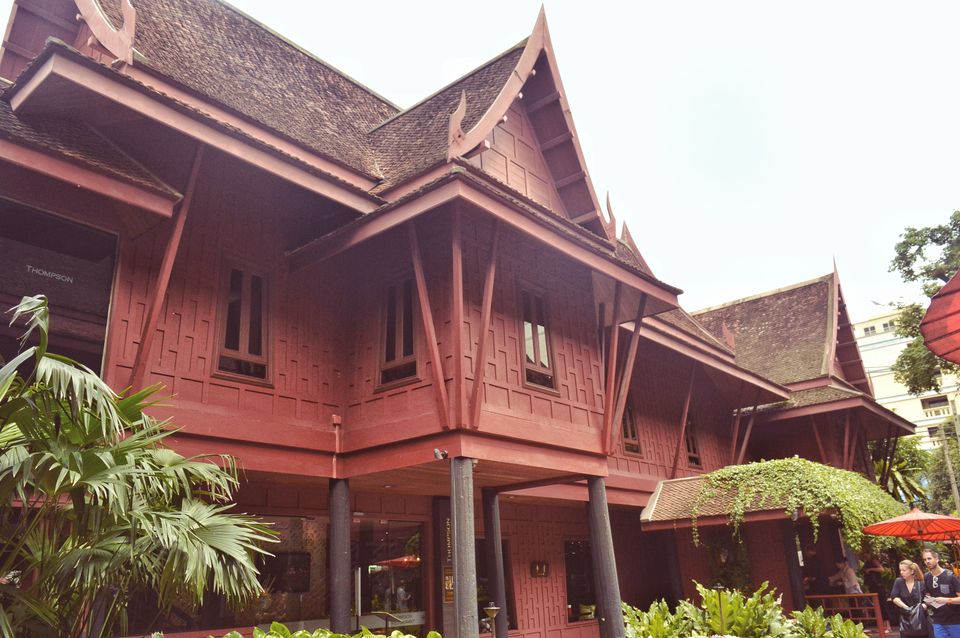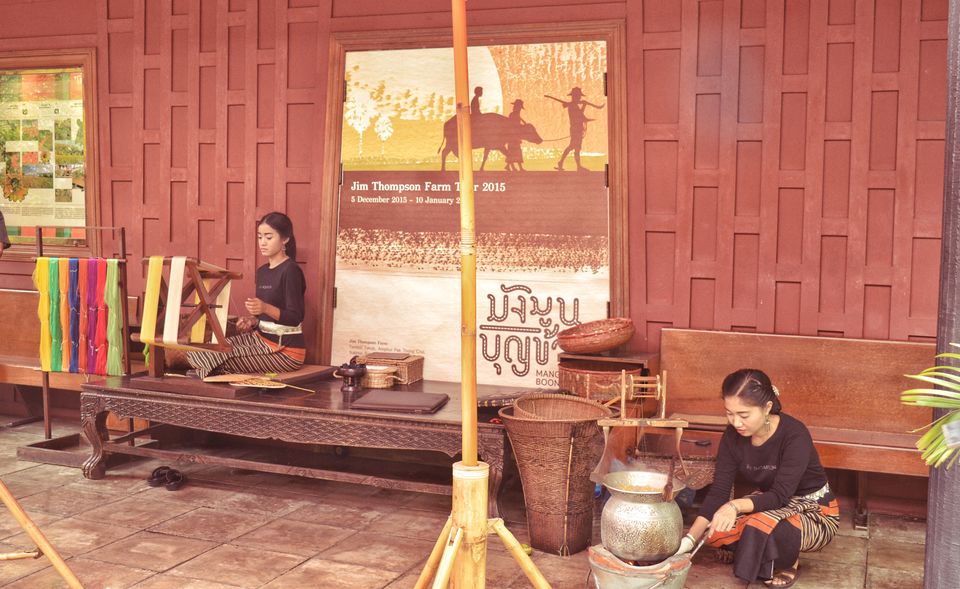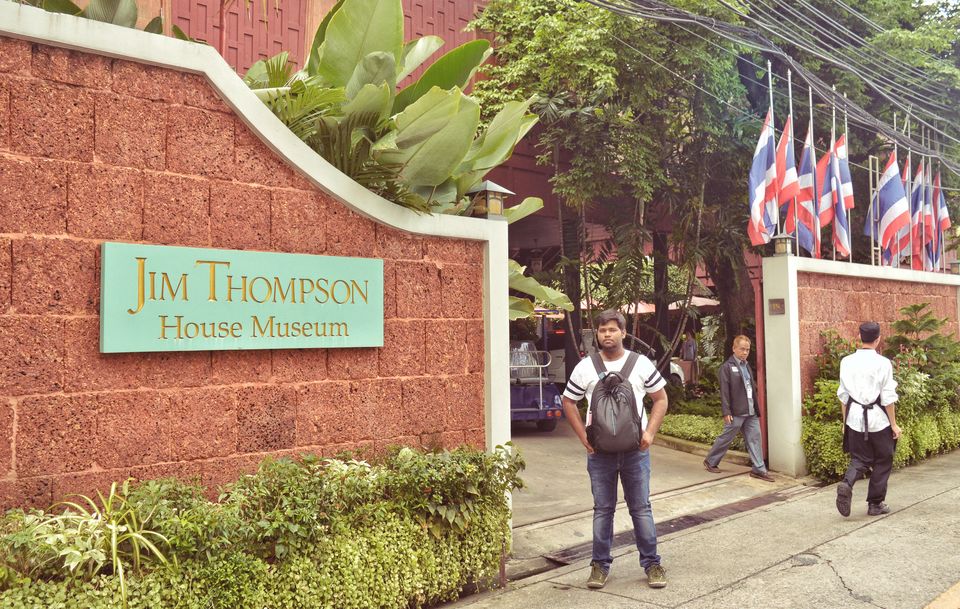 Jim Thompson is known for his contributions in Thai Silk Industry. After his mysterious disappearance years ago, his home which consists six traditional style Thai houses, was converted to a musuem and is a popular spot among visitors.
Wat Pho & Royal Grand Palace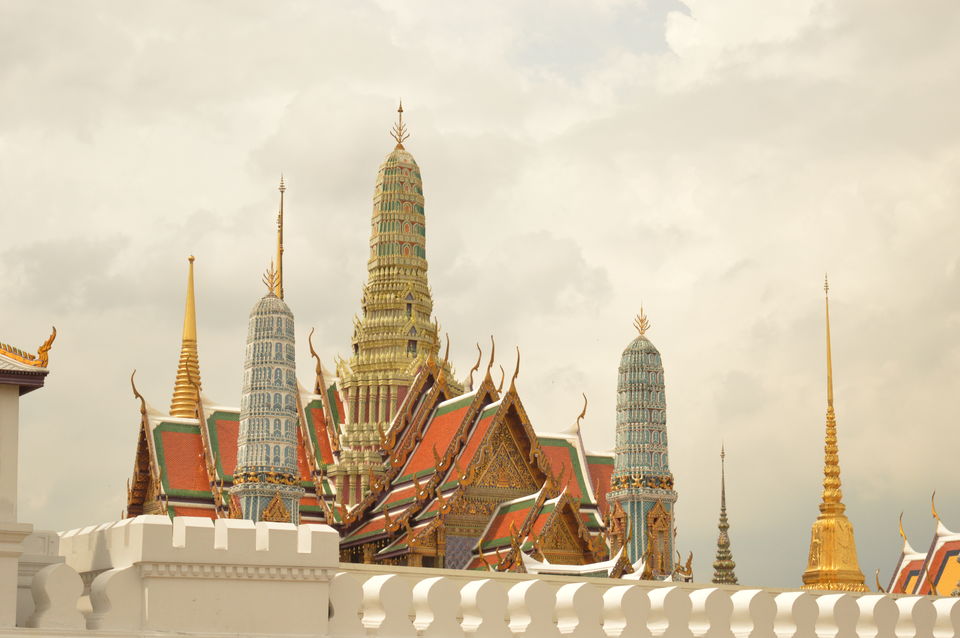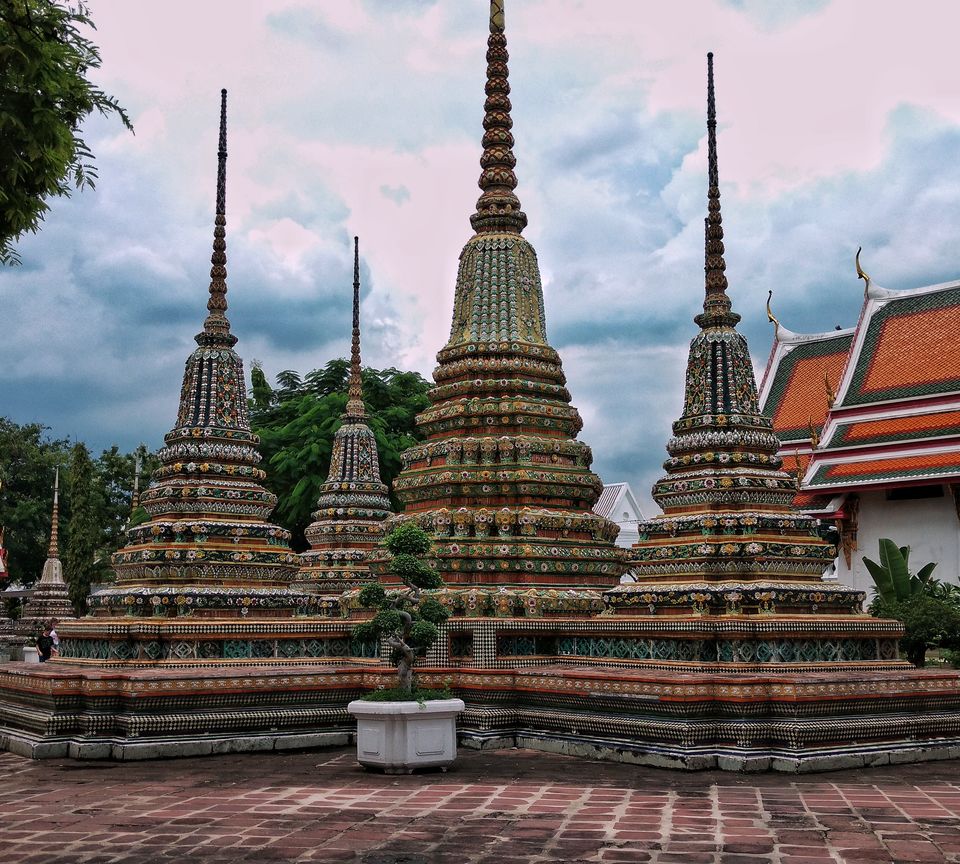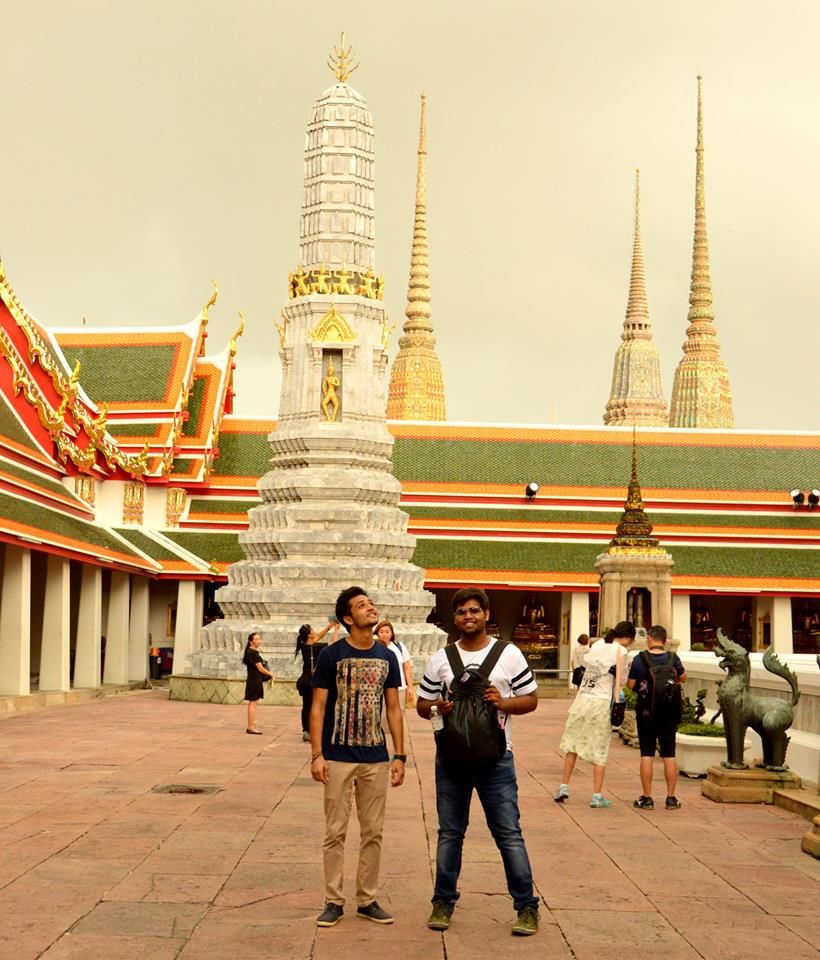 Next stop was Royal Grand Palace and Wat pho(Buddhist Temple) and our ride to here was tuk-tuk. Wat Pho is one of the largest temple in the town and features the famous giant reclining Buddha which is more than 45 meters long and completely gold platted.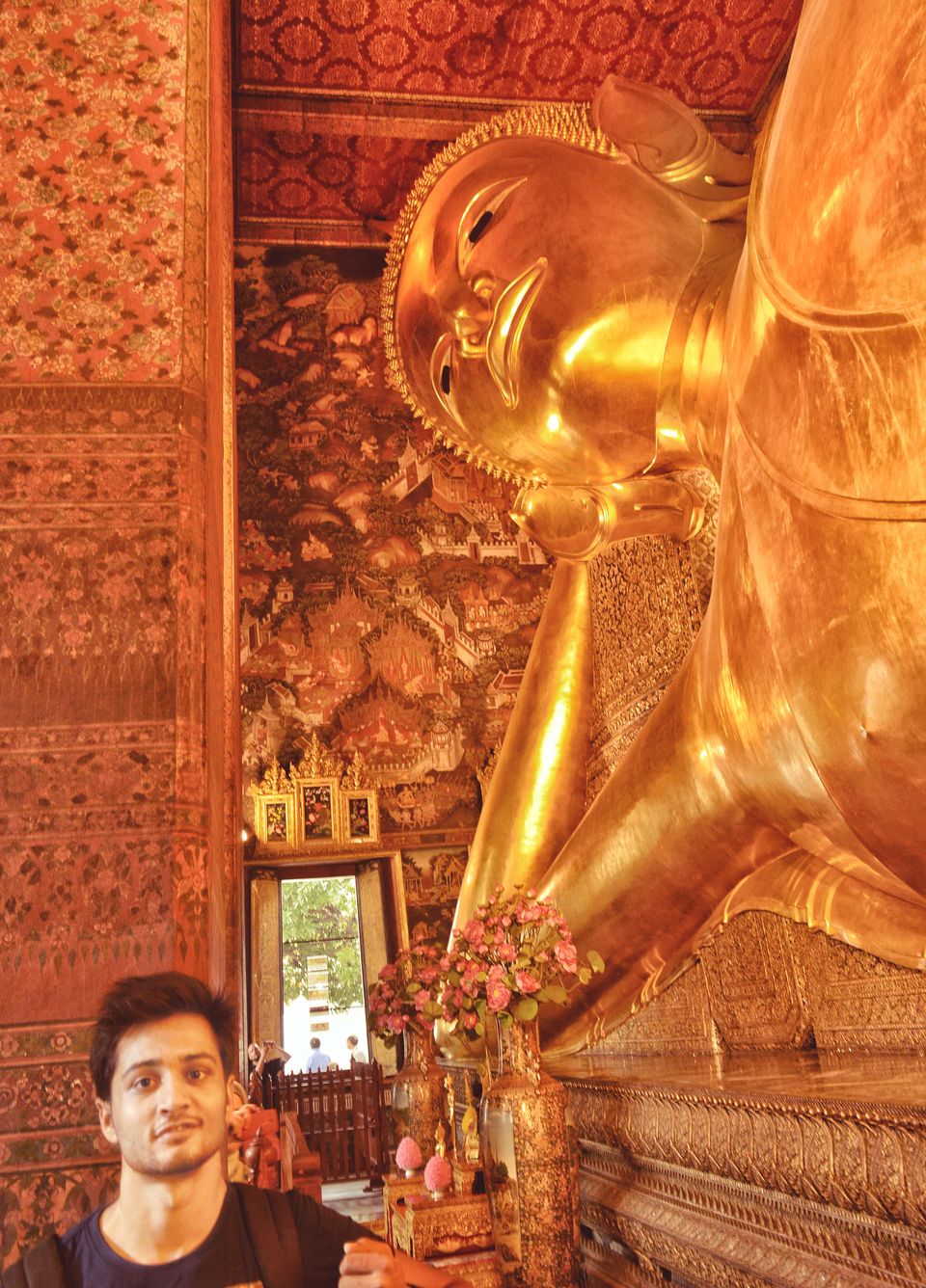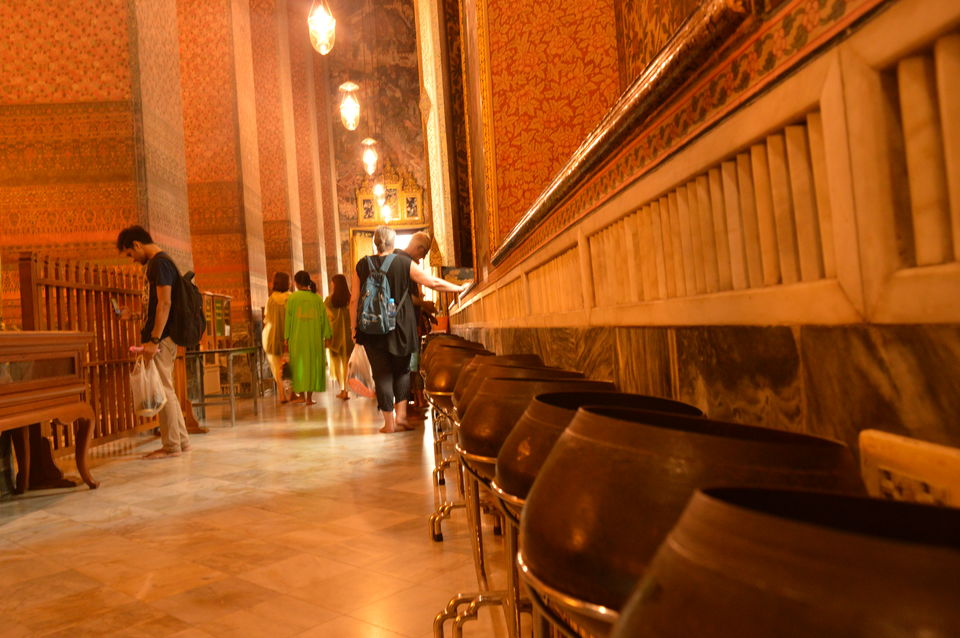 Just weeks before our arrival at Bangkok, their long reigned beloved king passed away. In his remembrance, a giant festival was organised and we landed right into that. The festival consisted of numerous stalls for food and drinks. There were also stalls for quick massage, haircut, yoga and what not. The thing which took us by surprise was, it was all free. We were fortunate enough to be there at that time, because that's where we witnessed the best of Thai descipline and hospitality. Hundreds of people serving thousands of people peacefully. Quite a rare experience for an Indian.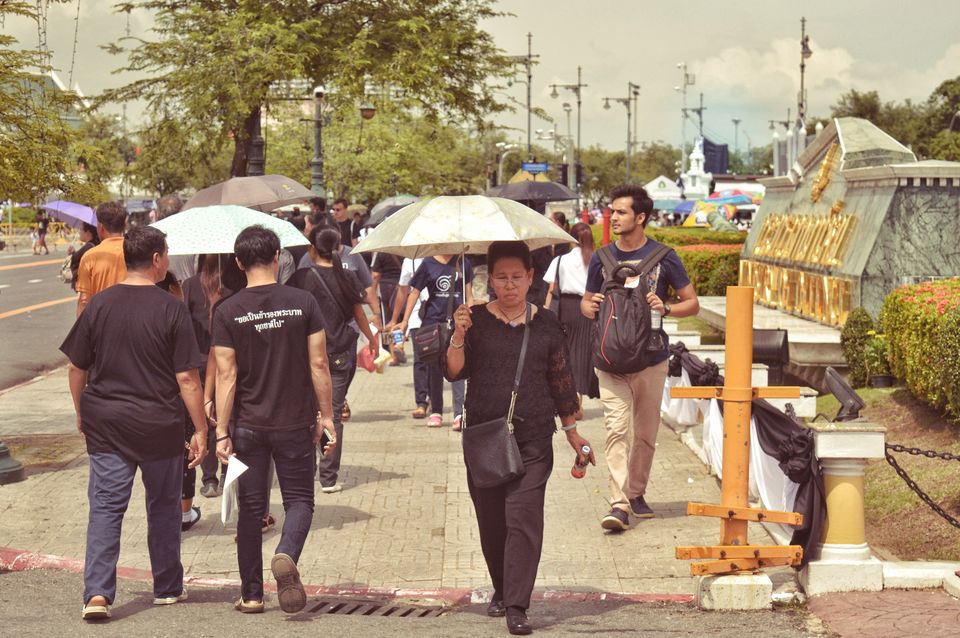 We spent a good time exploring the royal palace and the temple. The complete place is decorated with super fine engravings.
We walked our way back to the MRT wandering through the city streets.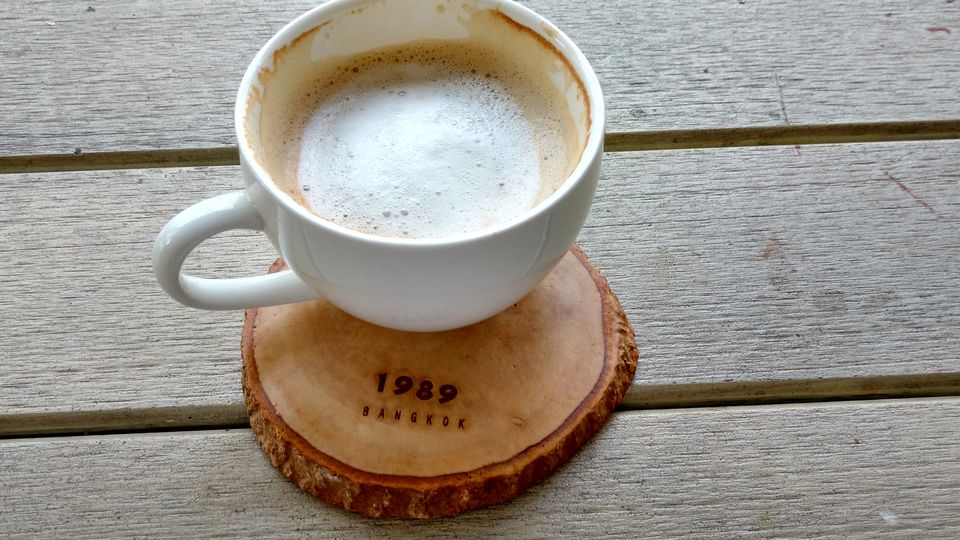 After a great morning coffee at the hostel, it was time for us to see some more Bangkok.
Madame Tussauds
Madame Tussauds needs no introduction. It is still as popular as it was, when they first opened over 200 years ago. With life like wax statues of various important people across the world, Madame Tussauds makes itself stand out of the regular musuems. Definitely worth a tour.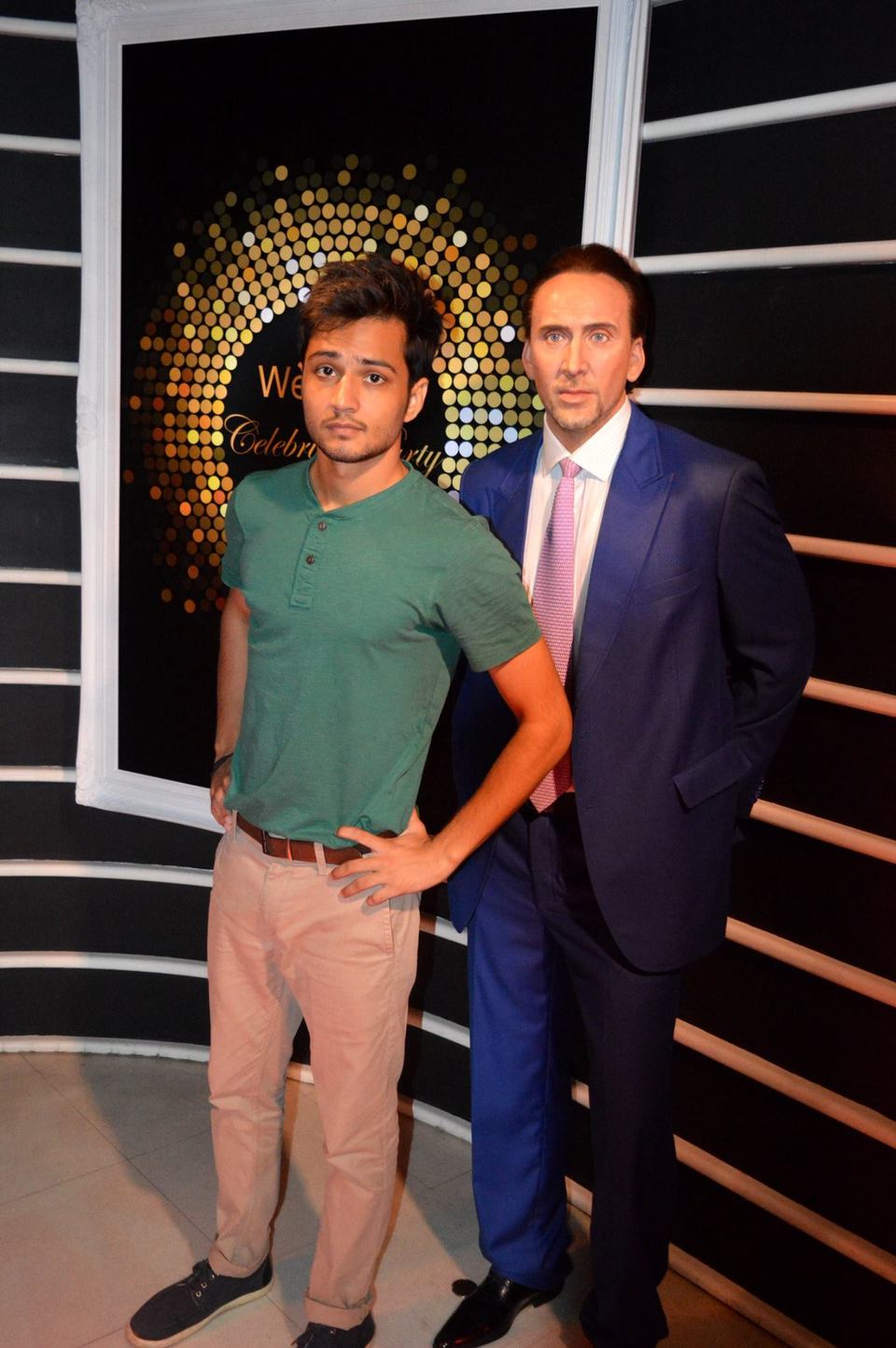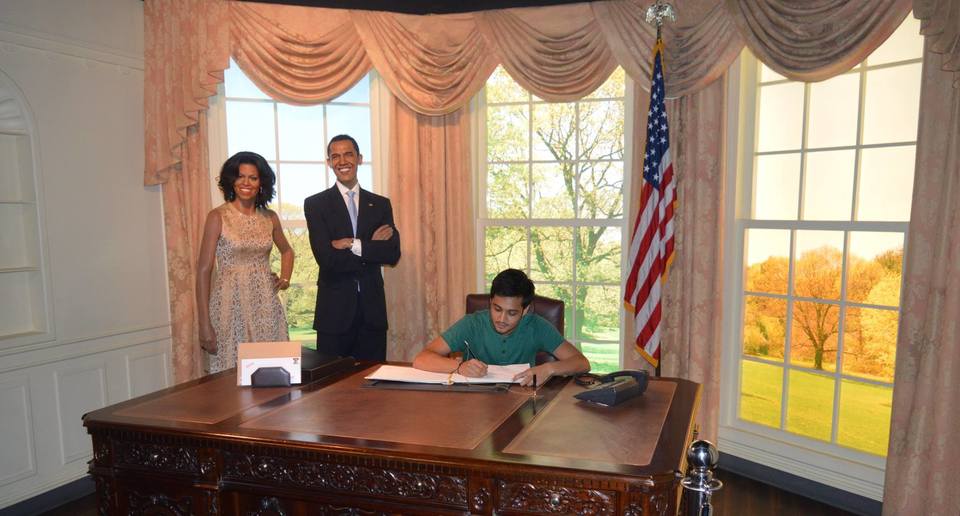 Tip: I'd suggest you to purchase tickets to the musuesm direct from the counter. You can avail a great deal of discount you won't find online ;) And if you manage to get in before 12, you get early bird.
Lumpini Park
This is probably Bangkok's take on Central Park at NYC! Maybe! But this undoubtedly offers the most peace in the busy Bangkok. This features lawns, playgrounds, an artificial lake, a jogging track around the lake and a great landscape view of the skyscrappers around the park.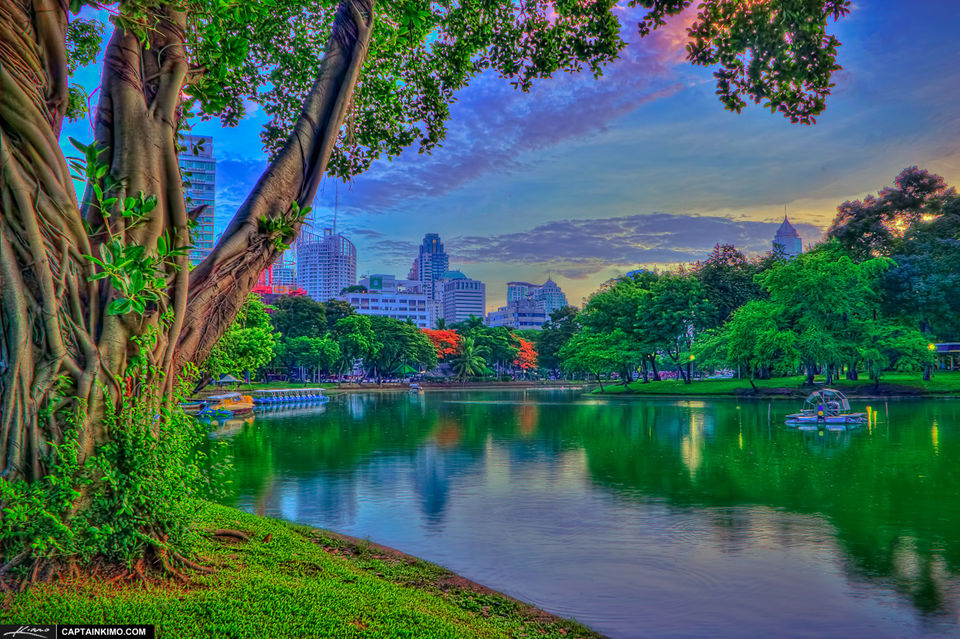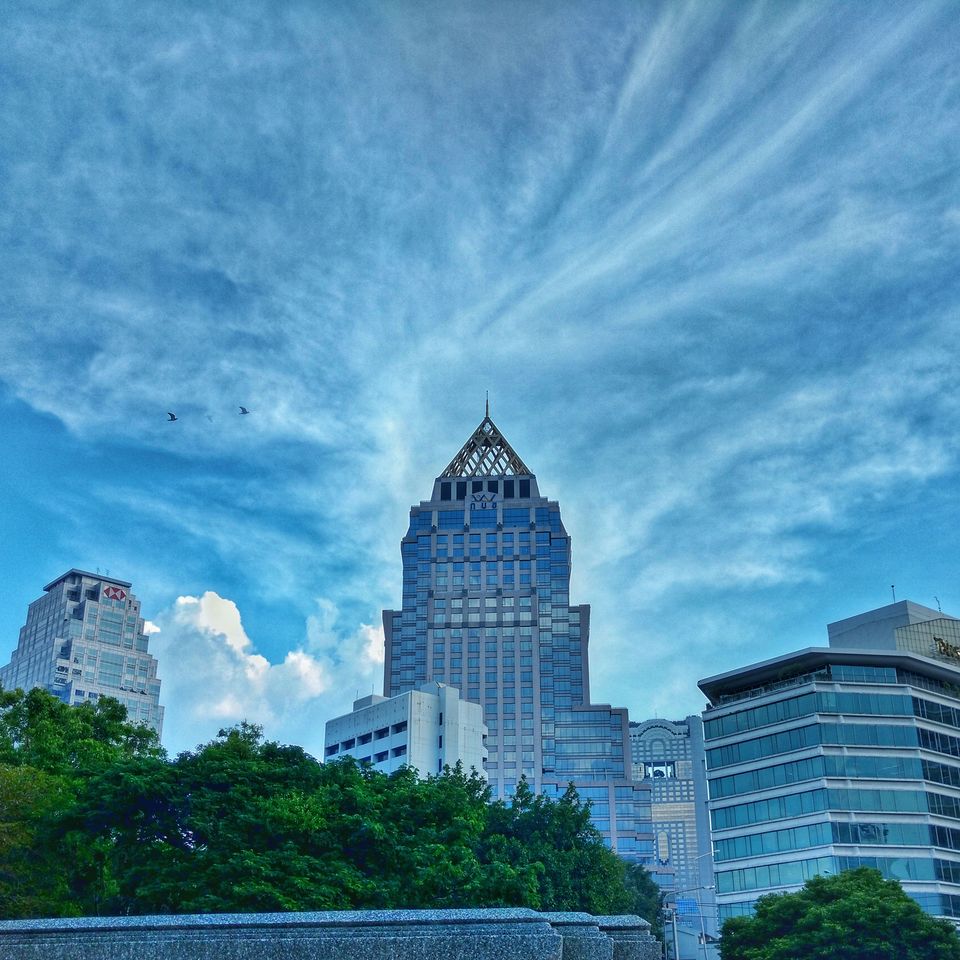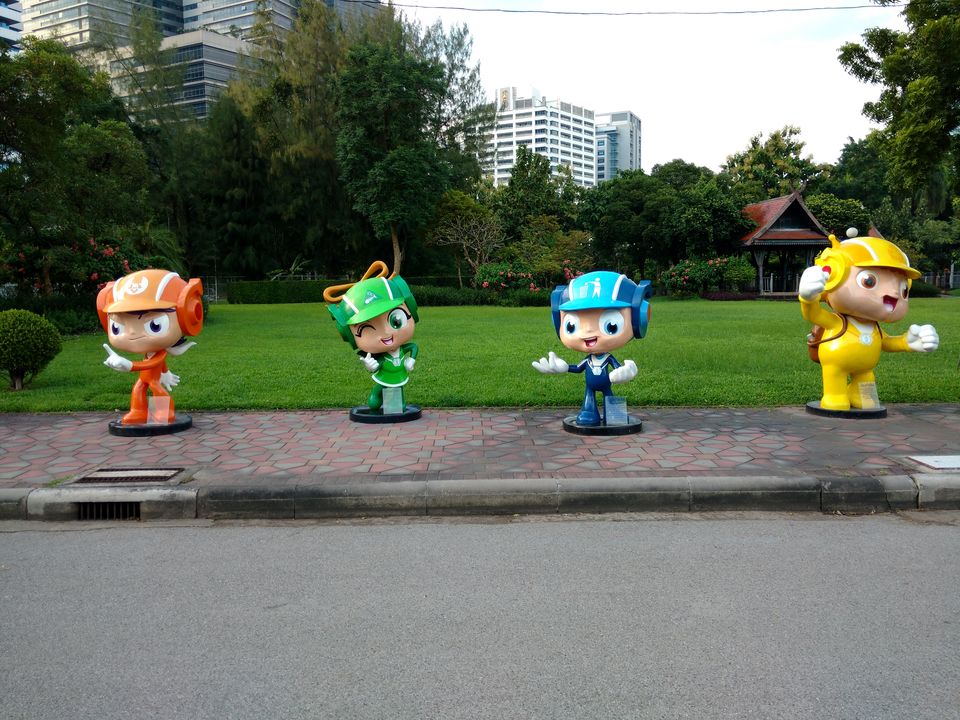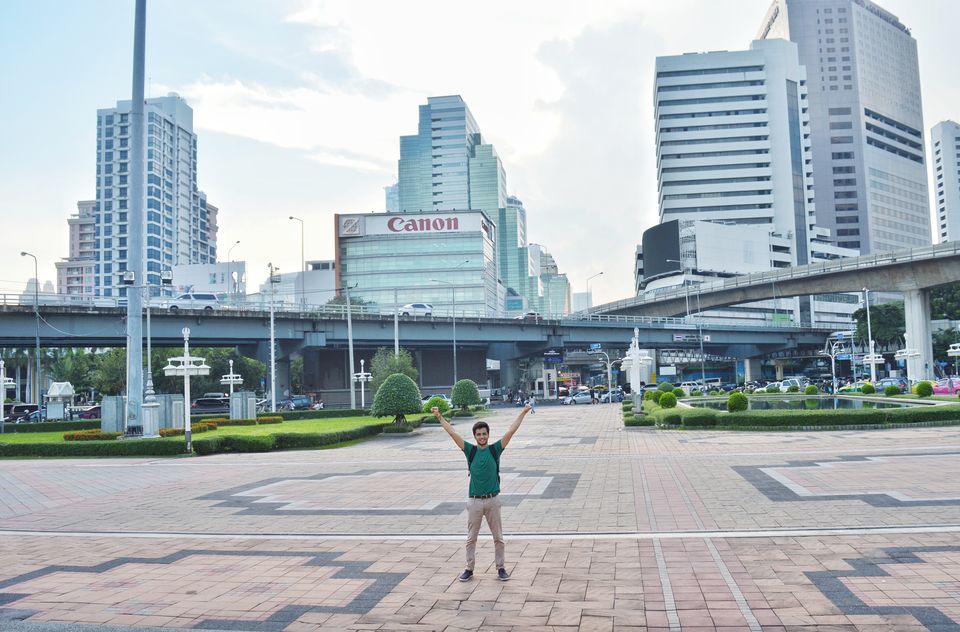 After a good day at Madame Tussauds and a relaxed evening at Lumpini Park, what next! Nana ;) the less family friendly area in Bangkok, known for its nightlife and adult entertainment. I am leaving nana's experince for some other post.
Later that night, we checked out from the hostel and took a bus to Pattaya.
Wait for Part-II of this post to read about Pattaya.
See you soon!
Frequent searches leading to this page:-
Top Thailand tour packages with price, Thailand tourism best places to visit, Thailand tourism packages from India, Thailand tourism best time to visit, Thailand tour package for family