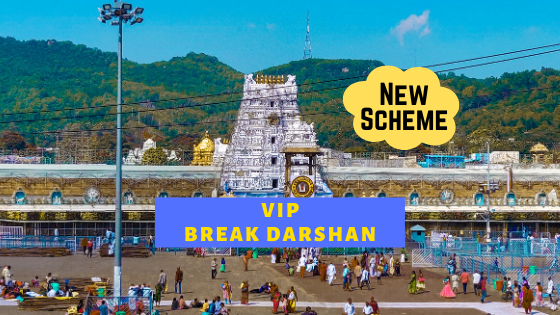 Dear all, I previously had written a detailed blog on how to avail VIP Darshan tickets at Tirupati Balaji Temple. But from 21/10/2019, an entirely new system has been adapted by the Tirumala Tirupati Devasthanam (TTD) Board for pilgrims wishing to avail VIP Break Darshan Tickets at the Hill Shrine.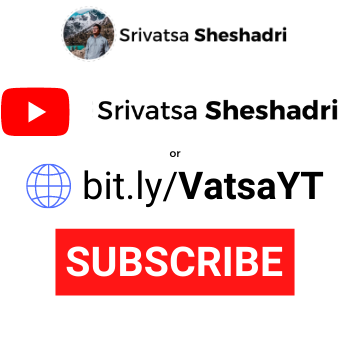 Background for the new Scheme
Tirumala Tirupati Devasthanams Board, that manages the world famous and the most visited temple, the Tirupati Balaji Temple and many other temples too, had begun a new trust called SRIVANI Trust (Sri Venkateswara Aalayala Nirmana Trust) for the construction of various temples in several cities, towns and villages for the promotion of Sanatana Dharma (Hinduism). Since it was a new trust, it required some force from the devotees' side too for achieving its mission. Hence, it started accepting the donations for the same. To grant these devotees some privilege for having helped TTD in its noble mission, it has devised this new scheme for VIP Break Darshan. Also, in order to eliminate the humongous number of middlemen between the VIP Darshan and the pilgrim, this action has been taken.
What is the new Scheme?
According to the new scheme, a person who donates a sum of INR 10,oo0 or more in favour of SRIVANI Trust, will be entitled for availing a VIP Break Darshan Ticket. He will given a recommendation stating the same, on submitting of which, he can pay INR 500 and avail the darshan the next day. TTD has limited the number of people per family availing tickets under this scheme to 9. Essentially, one has to pay INR 10,500 per person and not more than 9 persons from the same family will be allowed for the darshan.
How can I avail the Break Darshan via this scheme?
If you wish to donate the aforementioned sum towards the noble cause by TTD and avail the Break Darshan Ticket, then you can do so by visiting the JEO Camp Office in Gokulam, Tirumala, wherein is a separate counter for this and can avail the darshan. For donations greater than a lakh rupees, there are several other previously devised schemed privileges that the family of the devotee can obtain.
The donation gateway will be brought online too within a month's span where one can donate on a particular day and can avail the Break Darshan within the next 6 months.
So far nearly 10 to 15 pilgrims have had the darshan of Lord Venkateswara Swamy in the VIP Break Darshan under the latest scheme. It will be a successful scheme in my opinion as it focuses on the elimination of middlemen and also provides direct access to the devotee who wishes and is able to donate for a noble cause.
Frequent Searches Leading To This Page:-
tirupati balaji temple darshan timings, tirumala room booking online near temple, tirupati darshan timings, ttd darshan availability chart, tirupati temple, hotel in tirupati, weekend getaways near tirupati