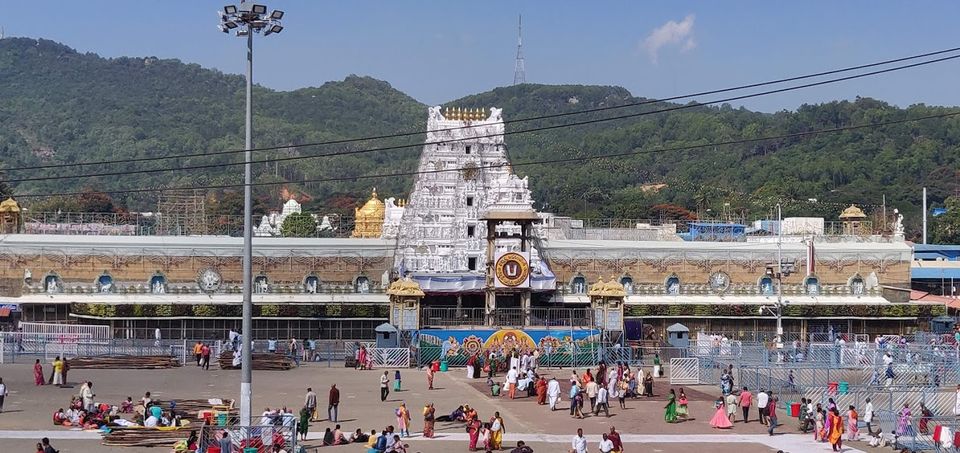 UPDATE: NEW SYSTEM HAS BEEN ADAPTED FOR DEVOTEES WISHING TO AVAIL VIP BREAK DARSHAN AT TIRUMALA BALAJI TEMPLE. BLOG WITH INFORMATION ON THAT IS HERE.
If you have ever visited the holy shrine of Tirumala, located in Chitoor District of Andhra Pradesh, then you must be knowing about the VIP Darshan practice in the temple. In this article I will be telling you what actually happens during this VIP Break Darshan and a few ways to avail it.
What is so special about VIP Darshan?
Every normal devotee who visits this place will be allowed to have darshan from the Maha Laghu, which is about 55-60 feet away from the Sanctum. Having waited for hours to have His glimpse, devotees generally get disappointed about this distance and try to avail the VIP Darshan. People wo are not VIPs can also avail this darshan and have a closer Darshan.
There are three sub-levels of the VIP Break Darshan. They are:
1. L1 Darshan: In this category, the devotees will be allowed very close to the sanctum, about 5-6 feet away from the sanctum and they will be given the Harathi(traditional light offering). The waiting time for the darshan is about an hour. Very difficult to avail this darshan.
2. L2 Darshan: This category is very similar to te previous one, but here you will not be given the Harathi(or Aarti). The waiting time for the darshan is between 60 - 80 minutes. This darshan is also very difficult to avail, but comparatively easier than L1.
3. L3 Darshan: This darshan takes about 90 - 100 minutes. No Harathi. Can easily be availed by any MLA recommendation letter.
Ticket Cost for any category: Rs. 500/ person
Ways for availing VIP Break Darshan:
There are quite a few ways to get the VIP Darshan tickets in Tirupati temple even today, but I know these three ways properly through which people are getting their darshans done.
1) Recommendation letters: The most well known procedure and the most commonly followed one is this. All you have to do is get a recommendation letter from either MPs or MLAs or any other high officials and submit it at the JEO Camp office, Tirumala. Later you will be called for availing the tickets in the evening.
2) Donor Privileges: One of the lesser known secret of how so many people will be able to attend the break darshan is this. Most of them will either be TTD employees or Donors. For more information about Donor Privileges, visit Tirumala.org
PLEASE DO NOT ENCOURAGE ANY DALALS OR BROKERS WHO PROMISE TO GET YOU THE DARSHAN.
Thanks for reading. If you have any queries, feel free to comment it below.
Cheers!