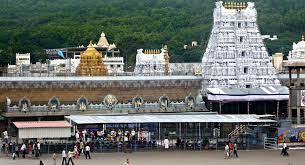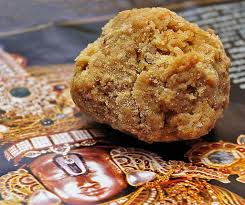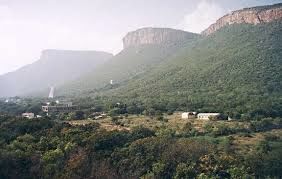 My preparations began long before we started our Journey. I decided to pay an homage to Tirupati Tirumala Venakatesh-The Lord of Seven Hills, before I take an off to my other voyages for which we need to book an Darshan timings online.
A very simple procedure - log on to www.ttdsevaonline.com, fill in the required form with fee for extra laddu's (if required) all darshan per head are entitled for 2 laddu's each. Take an print & ensure to carry ID card which you have filled in the form asked for.
My trip begins from Bengaluru with my Pretty Mom. I decided to take an Volvo bus at Mid-afternoon from Kempegowda Bus stand which will be comfortable and also make us reach Tirupati before dusk.
Note: There are Regular/Volvo buses every hour or so from Bengaluru to Tirupati. Costing per ticket would be Rs. 200-300/- for regular & 800-1000/- for Volvo. Prefer to board an KSRTC or APSRTC buses only.
My bag packing was quite simple, an ethnic wear for Temple premises, night wear for stay, tomboyish for journey with minimum jewelry & makeup kit. I choose to pick up some refreshments for the journey, anyways while on journey its always good to have some good eatables.
The bus makes at least one stop for break & beverages. Our stop was at 19:30 hrs. at Chittor, nice & clean hotel for people on journey. With no time busy eating & watching movie played in the bus we reached APSRTC Bus stand. We moved out of the bus stand & could find numerous auto rickshaw which is convenient for transport within the city. Since we were only two ladies, I decided not to run around the city with transport for stay. I headed towards Fortune Kences hotel which is just opposite of APSRTC.
We checked at 22:00 hrs. with all me verifying the rooms and there services. Must say our stay was comfortable & most important secured too. Long hot shower, good food with pleasant ambience & peaceful sleep how we ended our day.
Morning was Friday, the day for Venkataramana darshan & my Mom's birthday too which made me to pick this day for booking the darshan date. Complementary buffet breakfast at Green's longue of hotel was worth every bite. It was 10:30 we headed towards the bus stand for Tirumala which is around 22 kms from Tirupati. There are private buses, taxis, autos but we choose the Pilgrim Services buses which is available in Freq of every 10 minutes pricing Rs. 20/- for both ways, just keep the tickets safe for return.
Note: Indian traditional wear is must. ensure to carry the print of Darshan ticket & your Identity Card. Camera, Cell phones & baggage's are not allowed in the premises. There are enough check point available to leave them though.
The bus moved from the city up towards the hill, with regular check of buses & passengers, we reached Triumala. Our darshan timings was at 13:30 hrs. we got into queue and so kept chanting the lord's name all our way. " Govinda, Govindaa, Venkataramana Govindaa.." ID & ticket checks were done & again we kept moving on. It was tiring as we stood & walked for long in crowd but all our chaos vanished the moment we entered the temple premises & that moment when a glance of the Lord gave an eternal peace. He was worth every second we struggle for 4 long hours.
After darshan, we collected our prasadam which are laddu's, two for each person and for lunch which is served by the Tirupati trust for all the devotees with no cost. We had lunch at the temple premises, thanked the lord for all his blessing.
It was evening we did made some purchase & bid adieu to the Lord of Seven Hills & reached back to hotel. Checked out & dinner was planned out at an small Andra Style restaurant near bus stand, which was tasty & spicy as I wanted. Hopped on KSRTC Volvo bus @ 23:00 hrs. & reached Bengaluru by early morning.
Home Sweet Home.