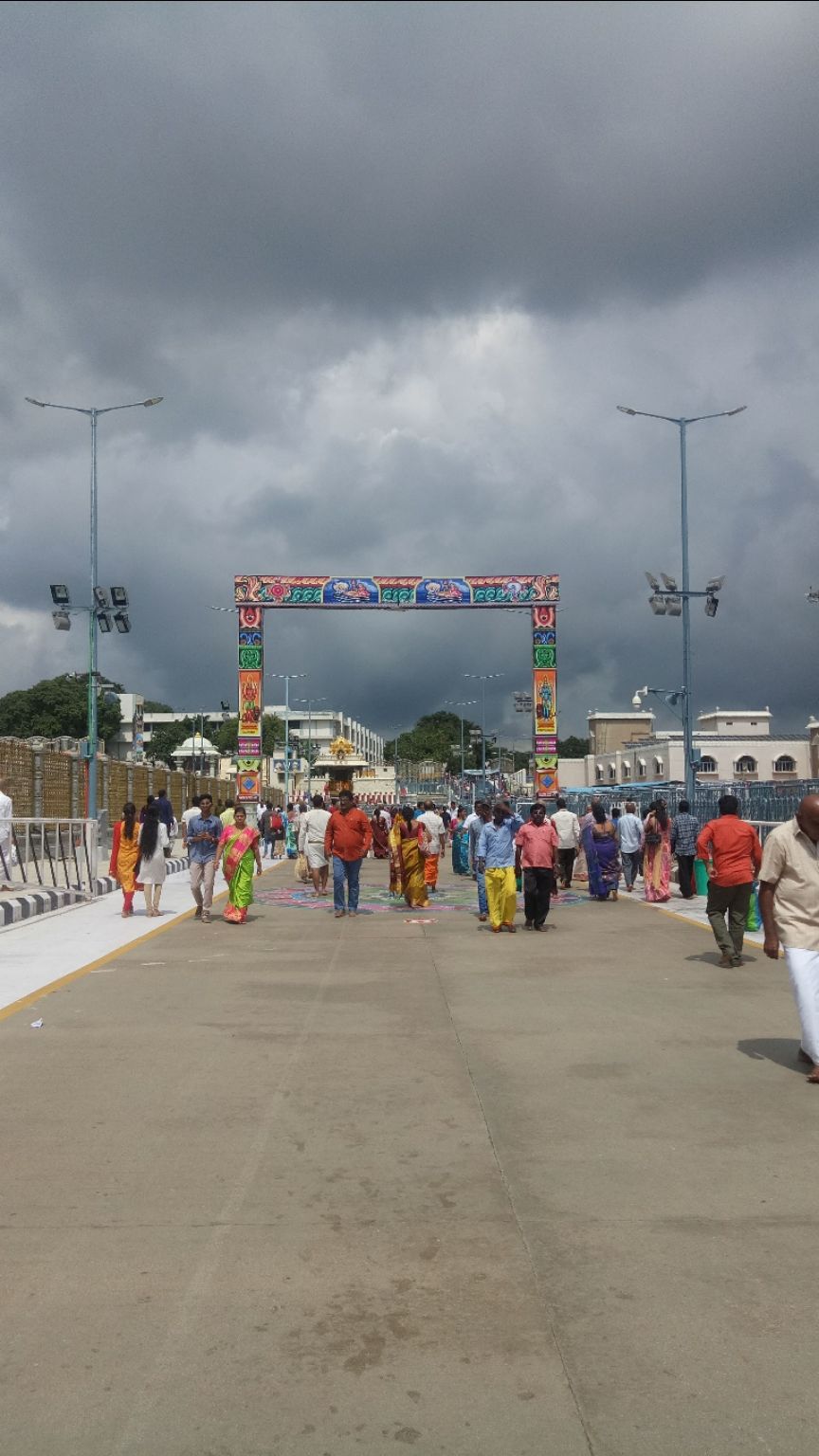 Travel lets you meet more species of humankind. Your tribe and tribes that are of others. Colorful, shady, pale, eccentrics, vibrant, creaky, silent, suitable, subtle, saviors, simple, synthetic, sharp and secretive, bold, beautiful, beasty, big, bright and bolivian, the judgementals and non listeners, the kind hearted, listeners and understanding. The ones who listen to understand.. also the ones who listen to respond.
You know where you belong. You know what belongs in you.
What matters is who you take along, what also matters is who wants to come along.
"Keep Calm Travel and Tell Stories."
We went to Tirupati again in October 2019. This time with my in-laws and during Diwali.
Travel to me is more about exploring myself along the journey. I love the way how I come out as a person, as an individual. How I respond to things, how I behave, how I am.
Exploring Tirupati is more towards exploring spiritual side of my belief system.
When you reach Renigunta railway station you will see devotees for as far as you can, till the end of your vision pipe. Lying down on the platforms waiting to get back home.
For going to Tirupati you need to take a train to Renigunta. It is about 10kms from Tirupati. You can take local city buses from Renigunta bus station it is right next to the railway station or you can take an auto rickshaw. We like to take a bus, it is more comfortable and gives out those vibes of an authentic terrain.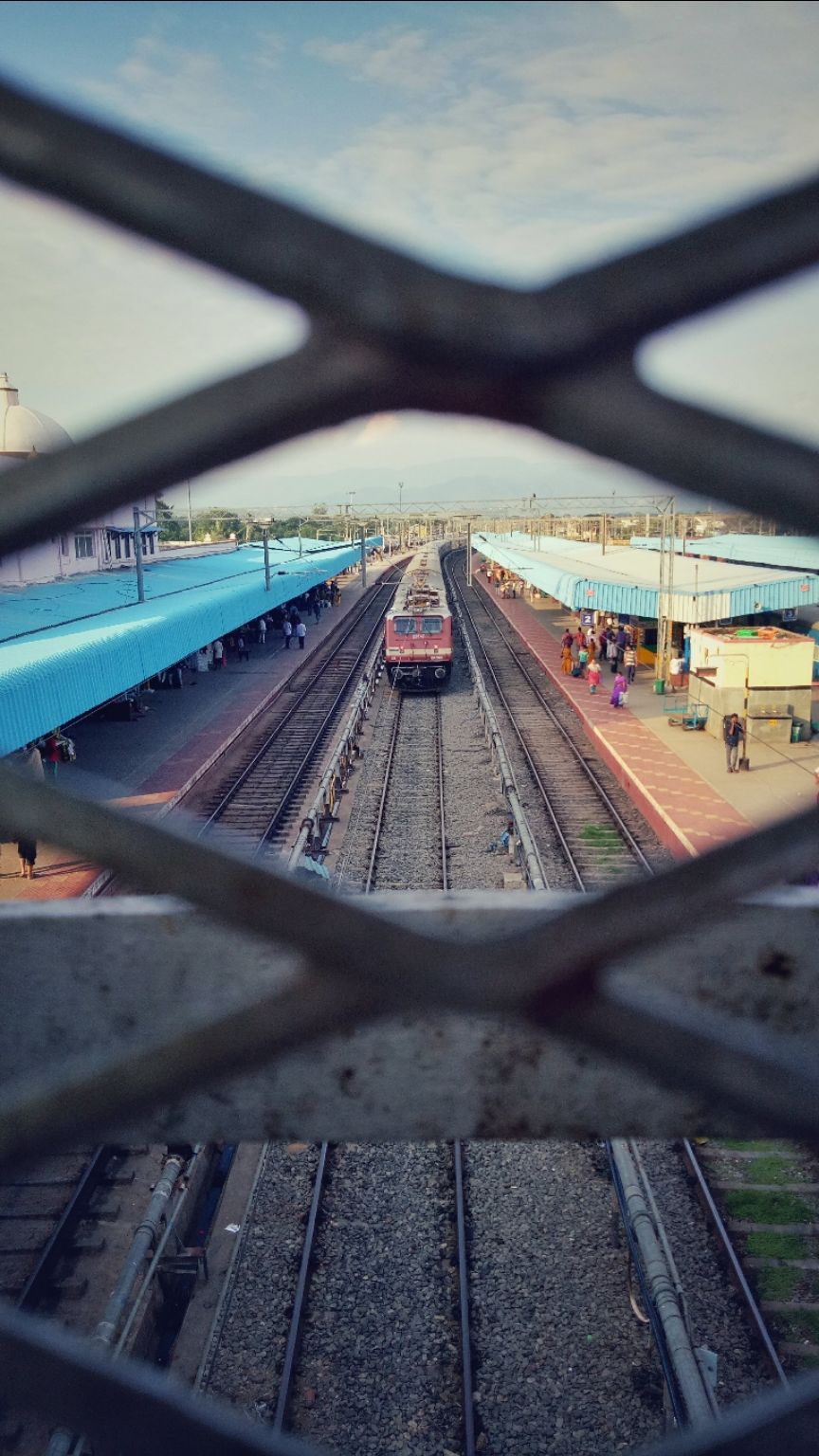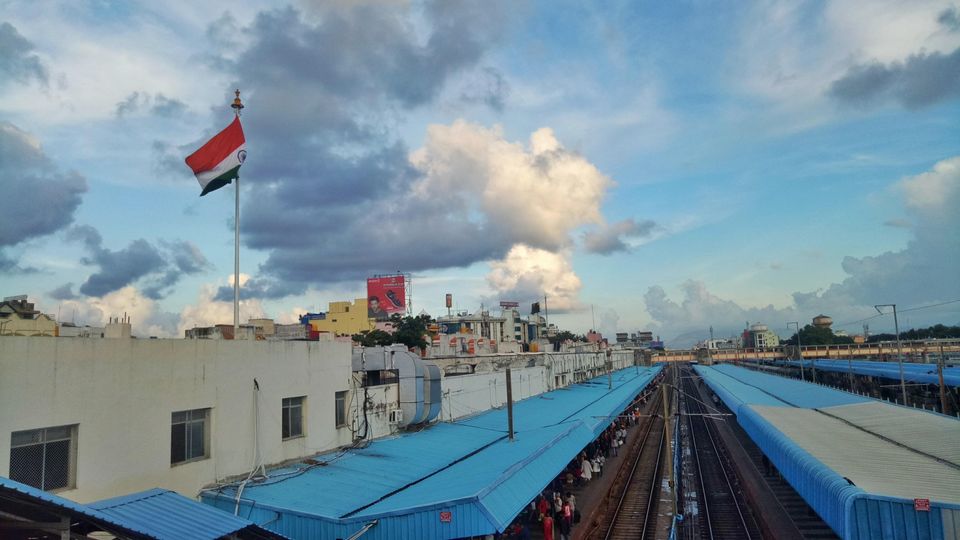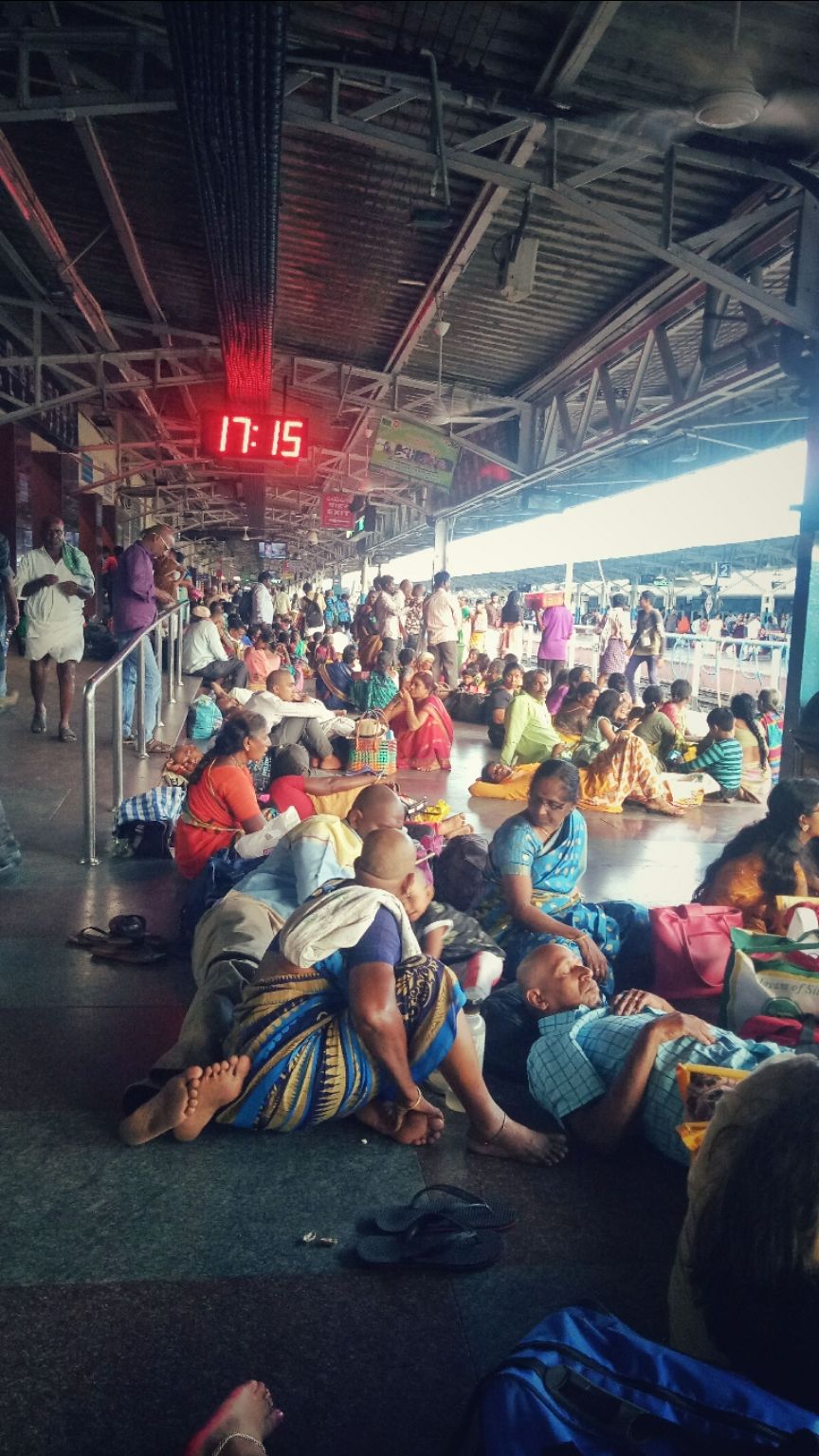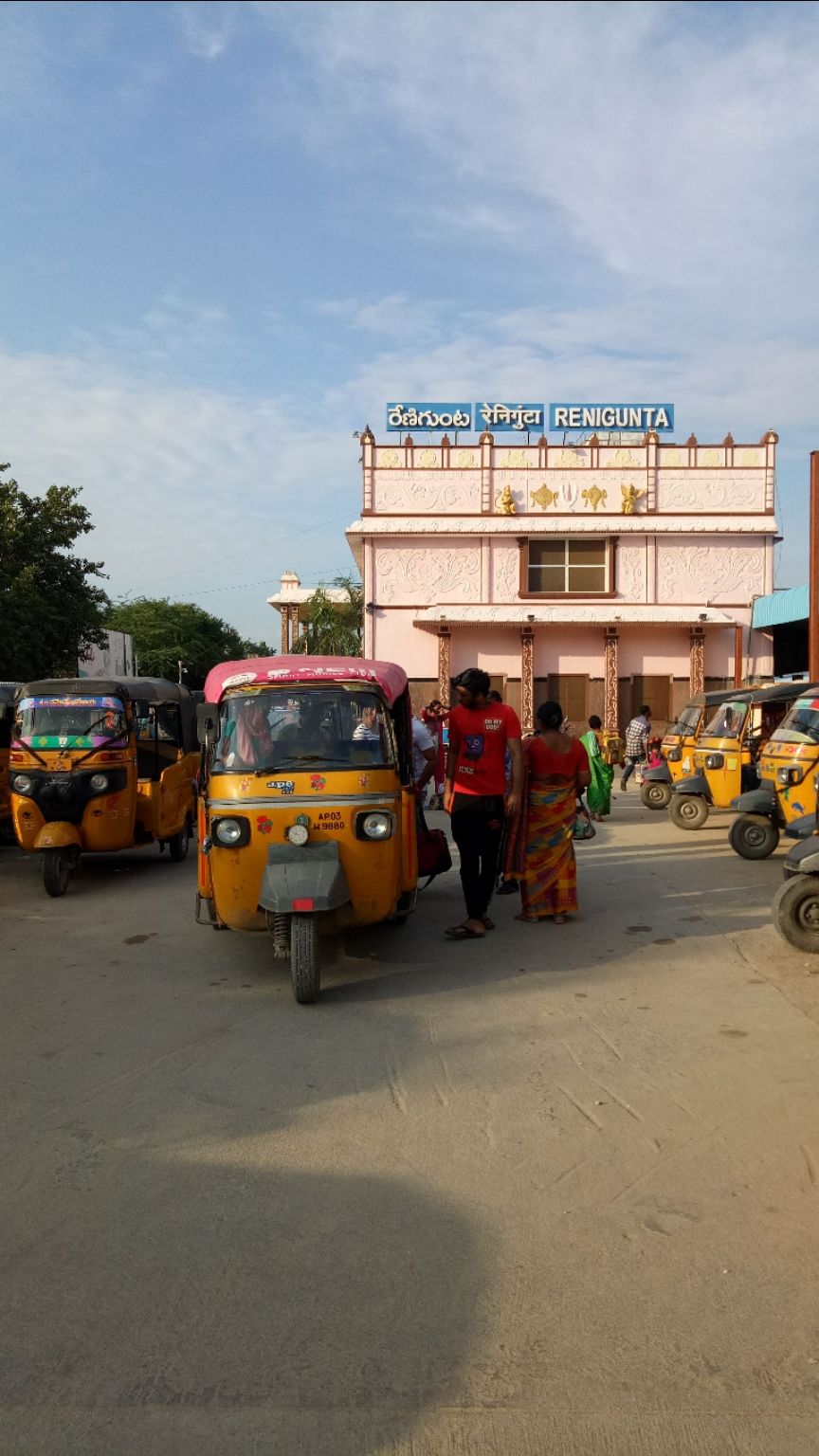 We reached our hotel by early evening. Got freshen up and set out for our favourite cup of filter coffee at Shri Nandhi restaurant at Nandhi Circle. Two minutes walk from our hotel.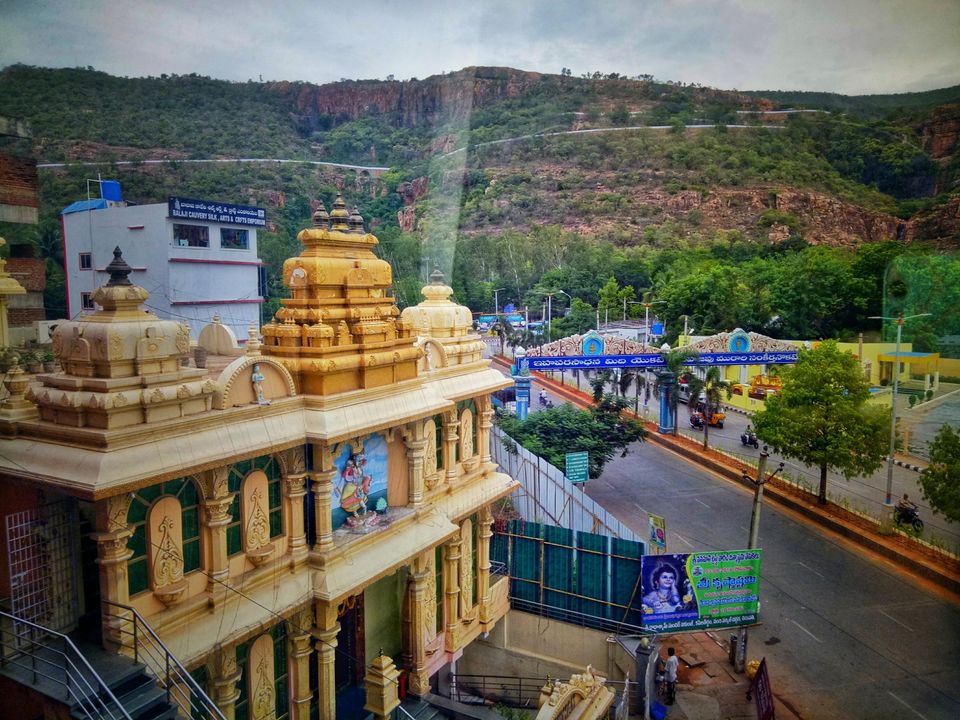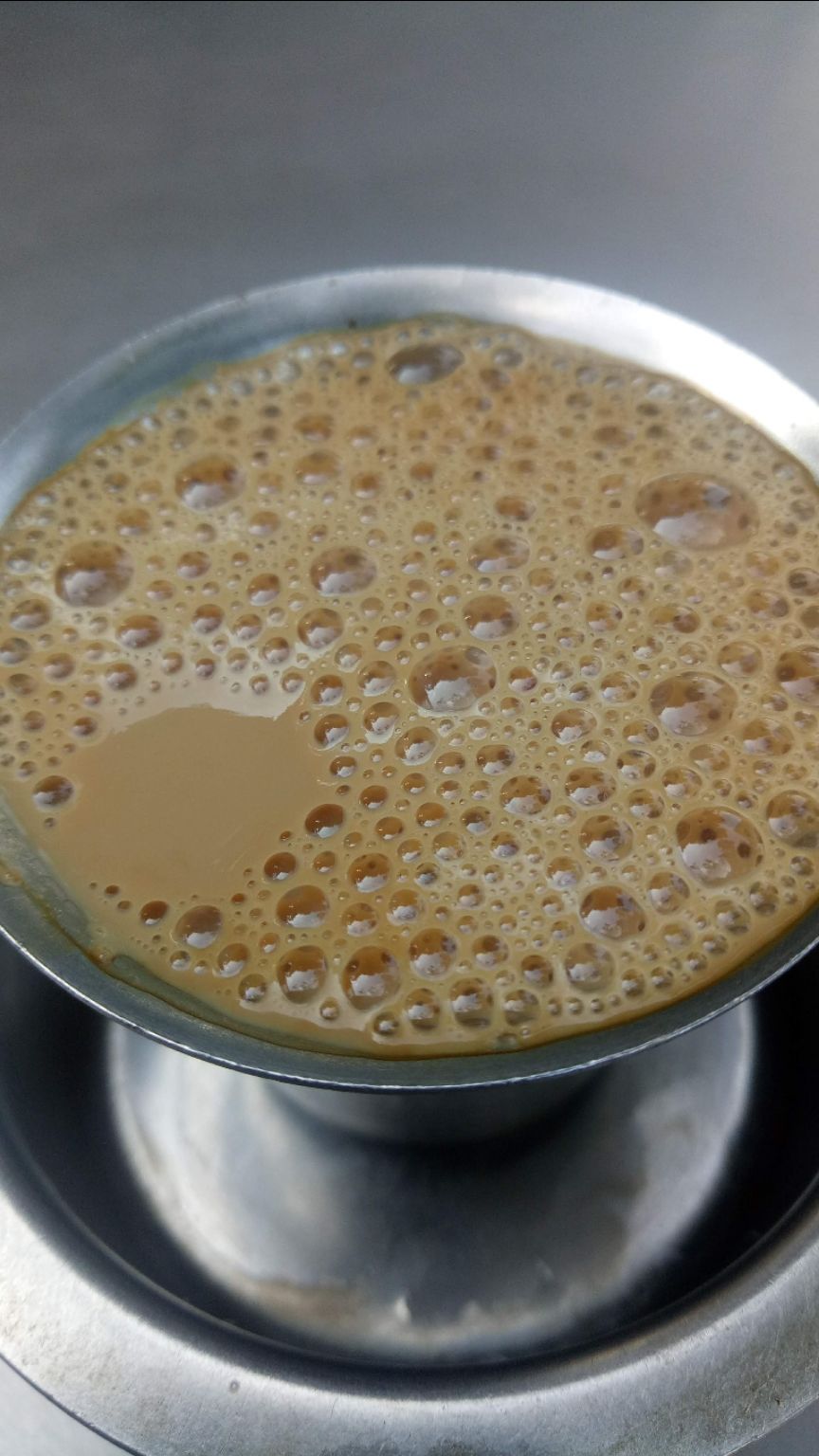 We came back to the hotel after quenching our thirst from the amazing filter coffee and took some rest for a while. For whatever days we were in Tirupati we ensured to have bless ourselves with this coffee atleast twice in a day. So much so that sometimes we reached there before the cashier madam and waited for her to come so that we can have our coffee.
We went to have our dinner at Shri Nandhi by the late evening and enjoyed that cup of filter coffee too.
Shri Nandhi is our favourite favourite place to be at for all the meals till we are in Tirupati. It is a nice and clean food joint, serve some delicious Andhra style food and my favourite bowl full of rasam. Trust me I drool over it everytime 🙈
Whenever we go there to have any meal I always ask for a bowl of rasam separately and they serve it with all their love. I am sure they might have not seen a crazy food lover like me asking for a bowl of rasam 4-6 times in the course of 3 days'. To my surprise this time the size of the bowl was bigger than I asked for or bigger than what was expected. It was so satisfying!!!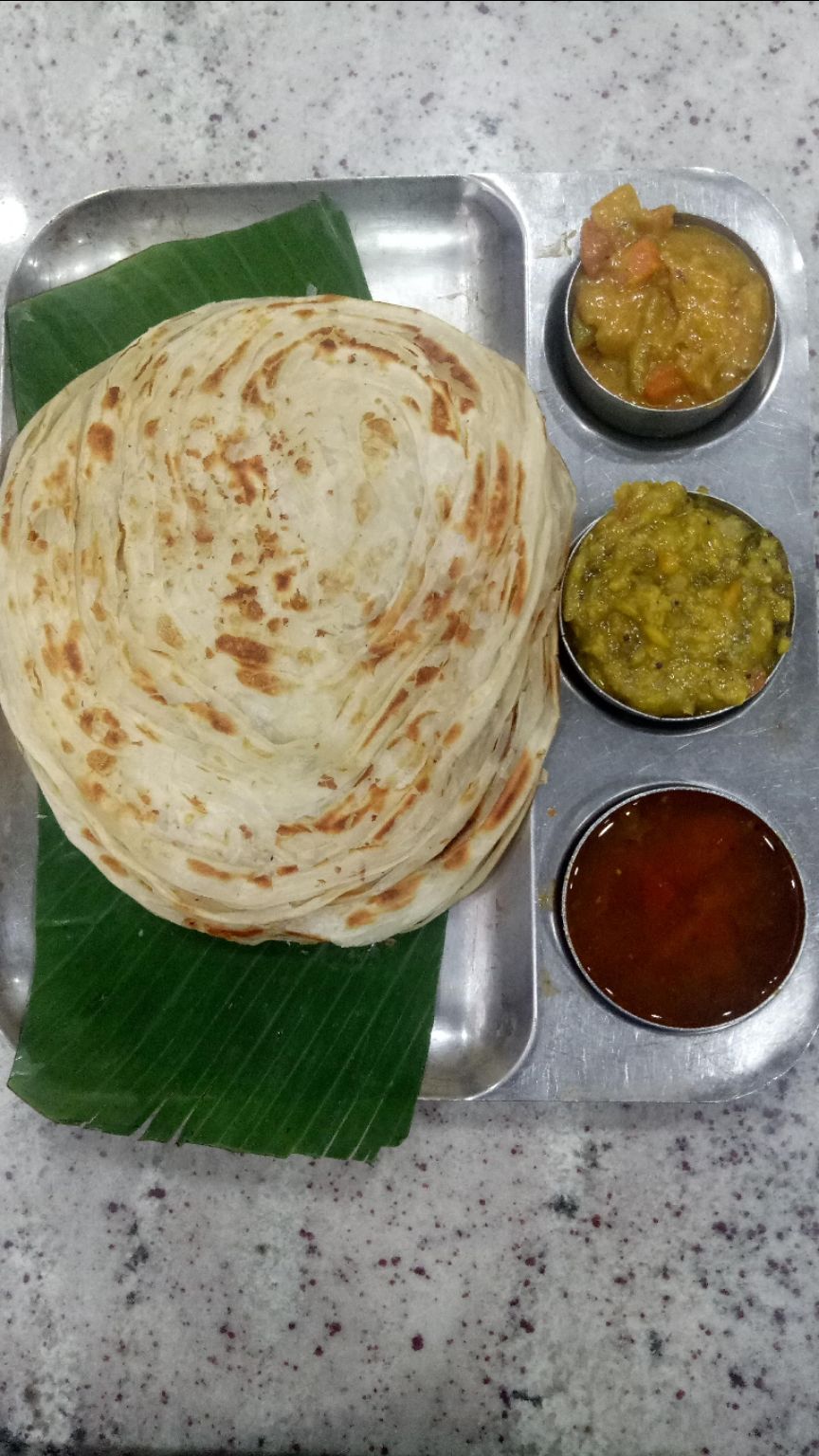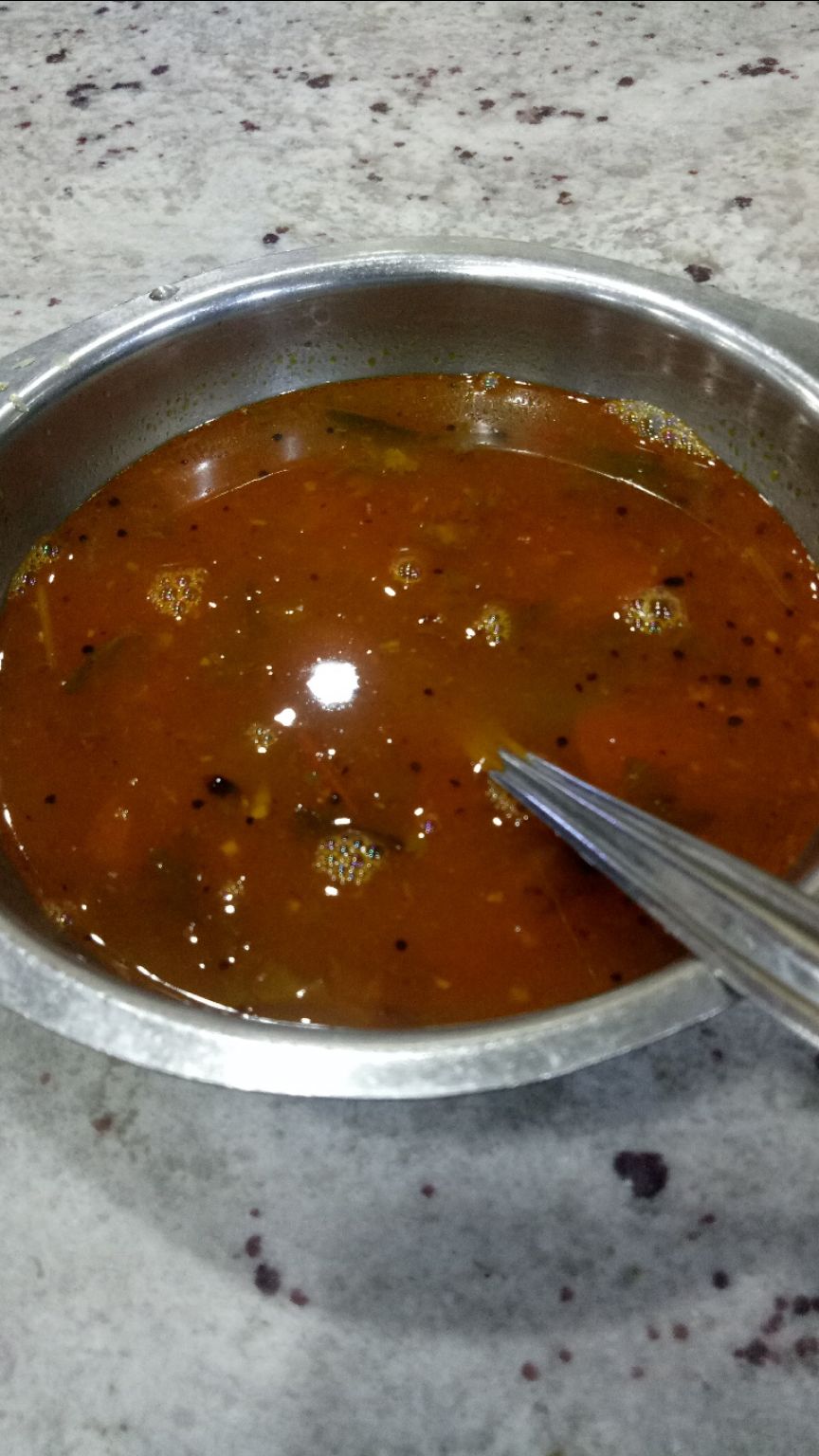 My in-laws reached late in the night, the same day. We chilled out for a bit and then retired for the day.
Day 2 we had to set out early for darshan and it was Diwali too ✨
We dressed up nicely and took a bus from outside our hotel for Tirumala where resides the Lord who's famous in the whole wide world and knows how to keep his fan following happy. The Lord Venkateshwara, the Lord of wealth.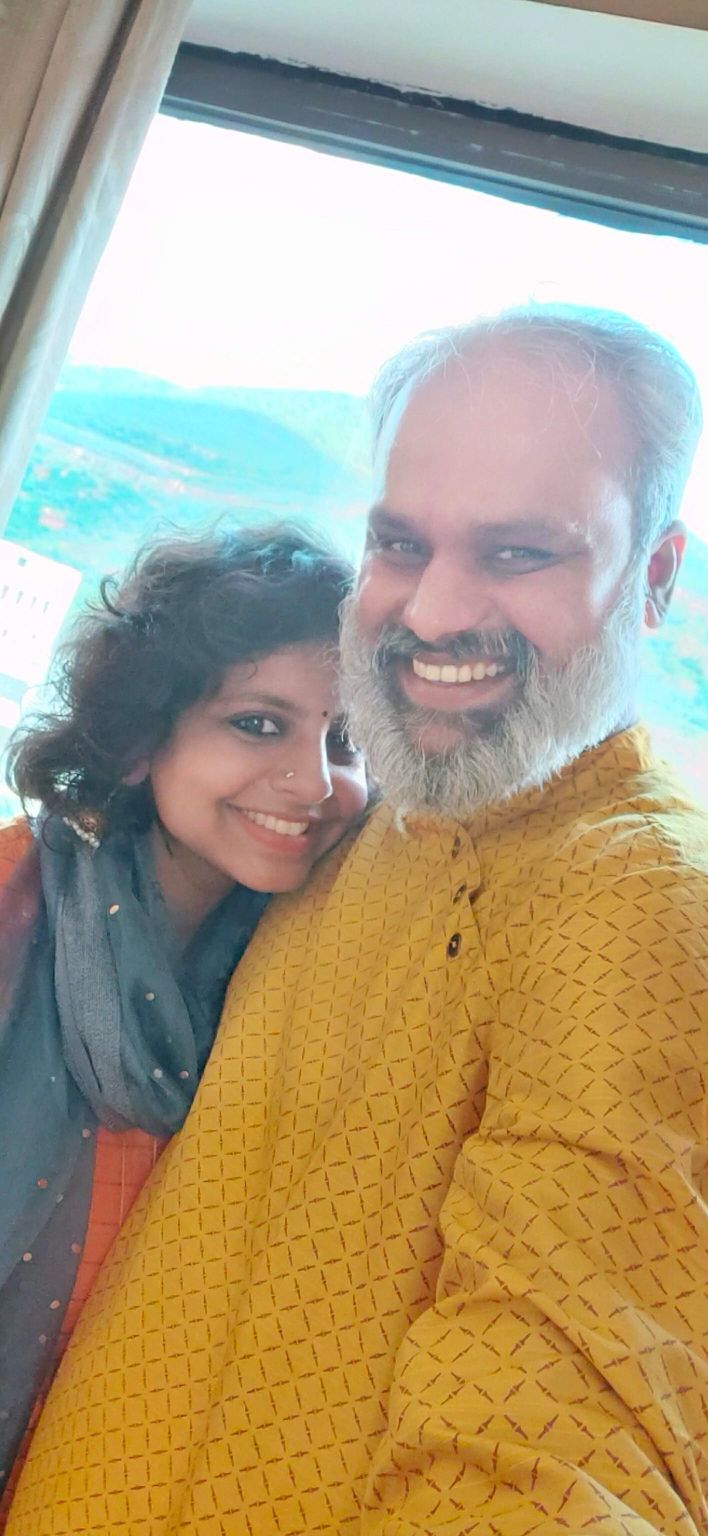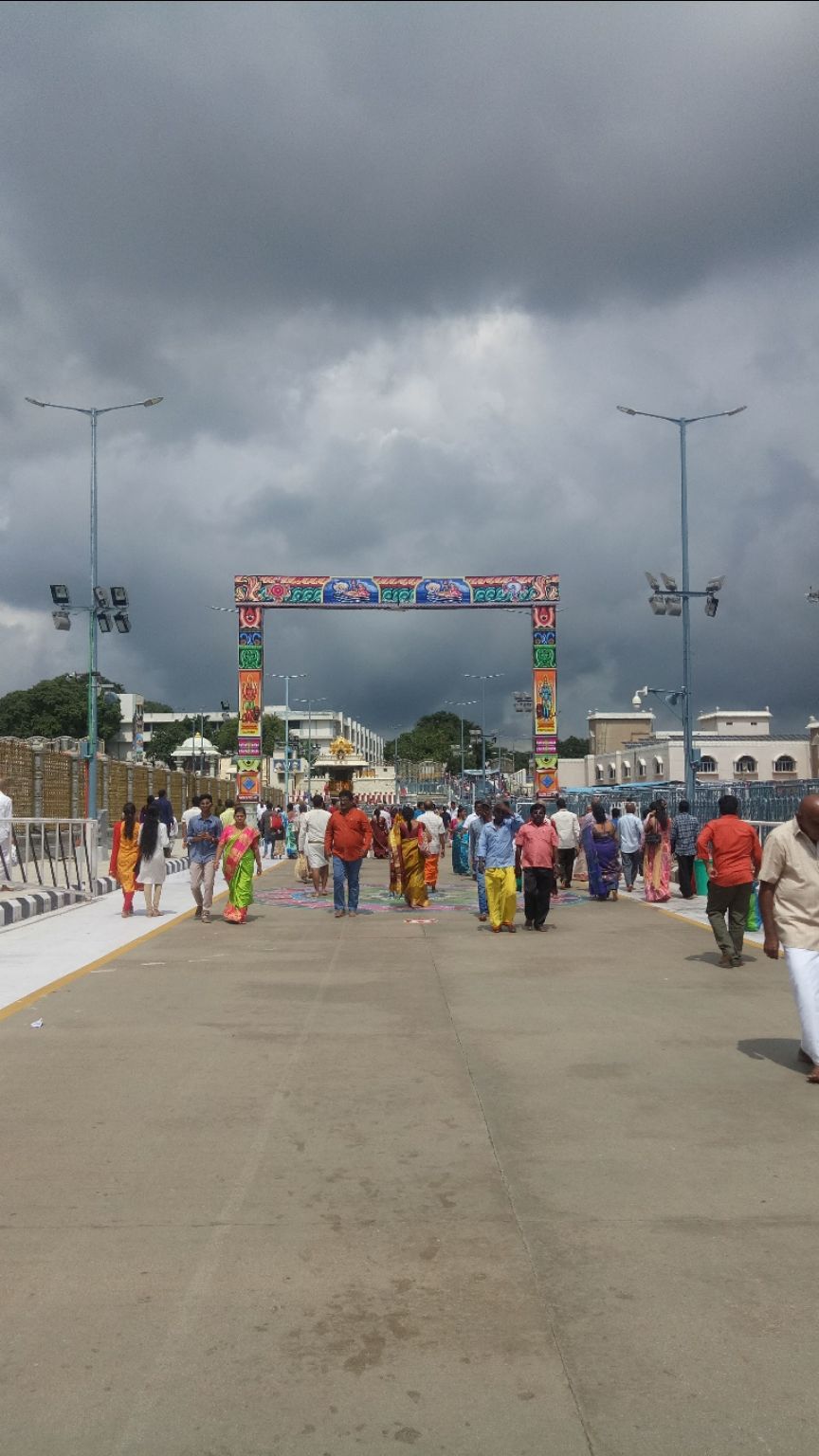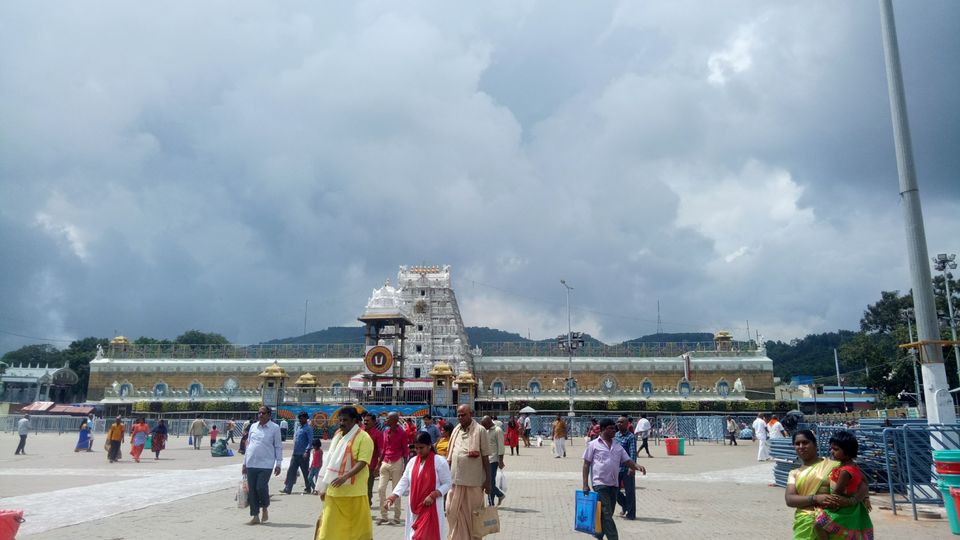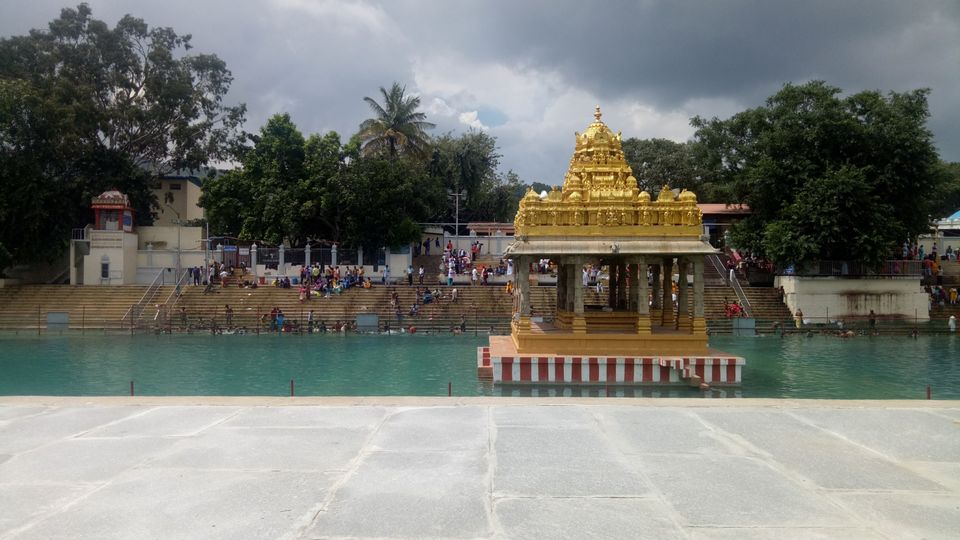 If you pre-book your darshan tickets online, it makes your entire experience easy and less tiring most times unless you happen to be there on one of those very few days around the year when there is some glitch in the management otherwise I can vouch for their management, it is one of the best you will experience. And then you'll finish your darshan trip in less than two hours and head for Ann maha-prasadam.
When you book your darshan tickets, you can also book how many laddoos you want other than the ones you're getting complimentary on the tickets, so that you don't have to wait for it longer.
After the darshan, Ann prasadan and collecting the laddoos we had booked we decided to head back to our hotel, get freshen up and head out to see other temples around in the city.
So, we booked an auto and went to Padmavathi Temple but it turned out to be a bad idea cuz there was a long long queue and we had plans of going back to Tirumala to spend our diwali evening there. So, we came out of the queue, reached the bus stop near our hotel and left for Tirumala. It is about a 45 minutes long beautiful journey from Tirupati to Tirumala.
We celebrated Deepavali 2019 in the heavenly abode of Lord Venkateshwara and other gods amidst thousands of pilgrims from across the globe gathered to celebrate their beliefs, for some around spirituality and for some around religiousness.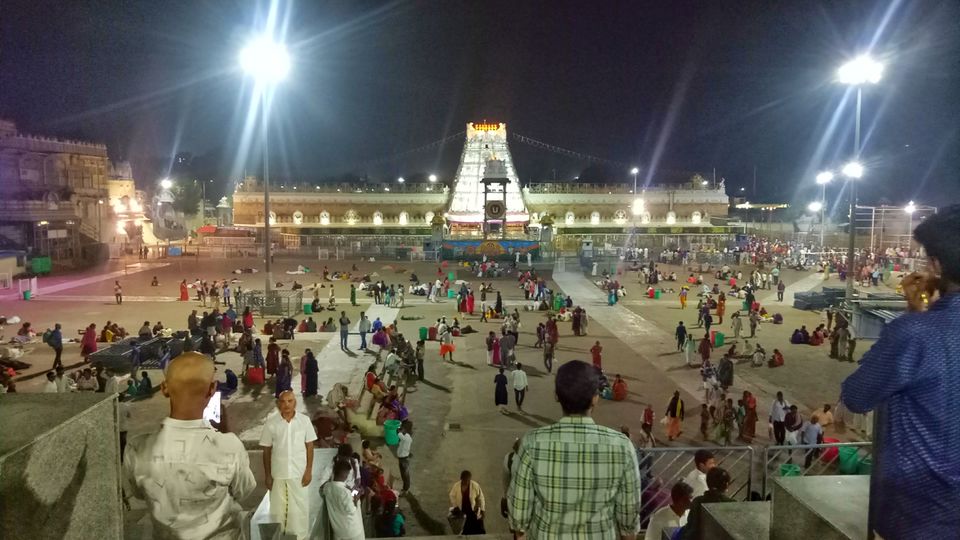 Day 3 we set out around 7:30 - 8:00 am to see other temples in and around the city. We had pre-booked an auto. If I remember rightly it was the same guy who took us to Padmavathi Temple and back on the Diwali afternoon.
Because we pre-booked.. it saved a lot of time and we could see all the temples without stressing ourselves.
We visited Padmavathi Temple, Govindaraja Swamy Temple, Sri Prassanna Venkateshwara Swamy Temple, Srinivasa Mangapuram Kalyanam Temple and Kapileshwara Temple.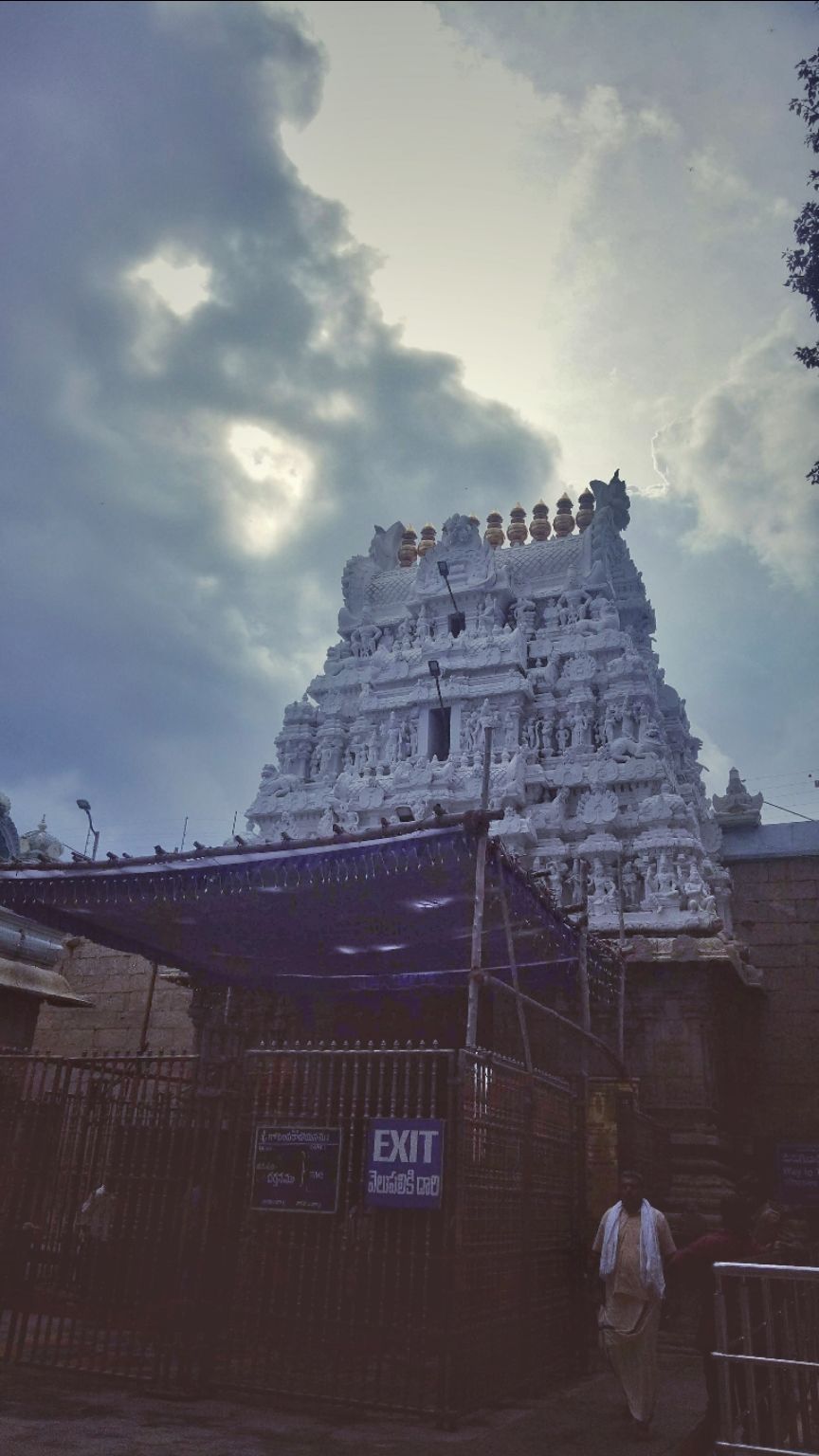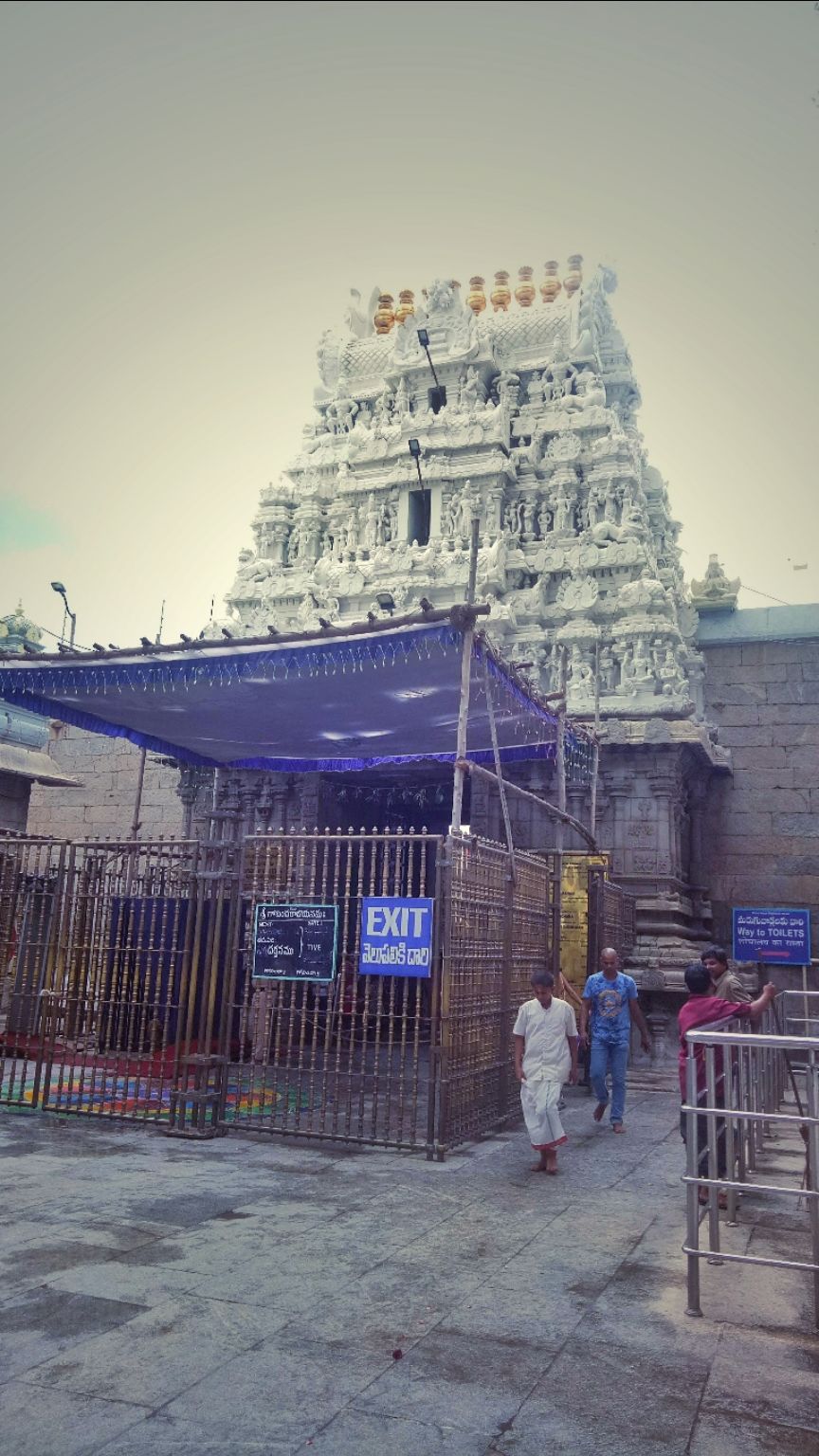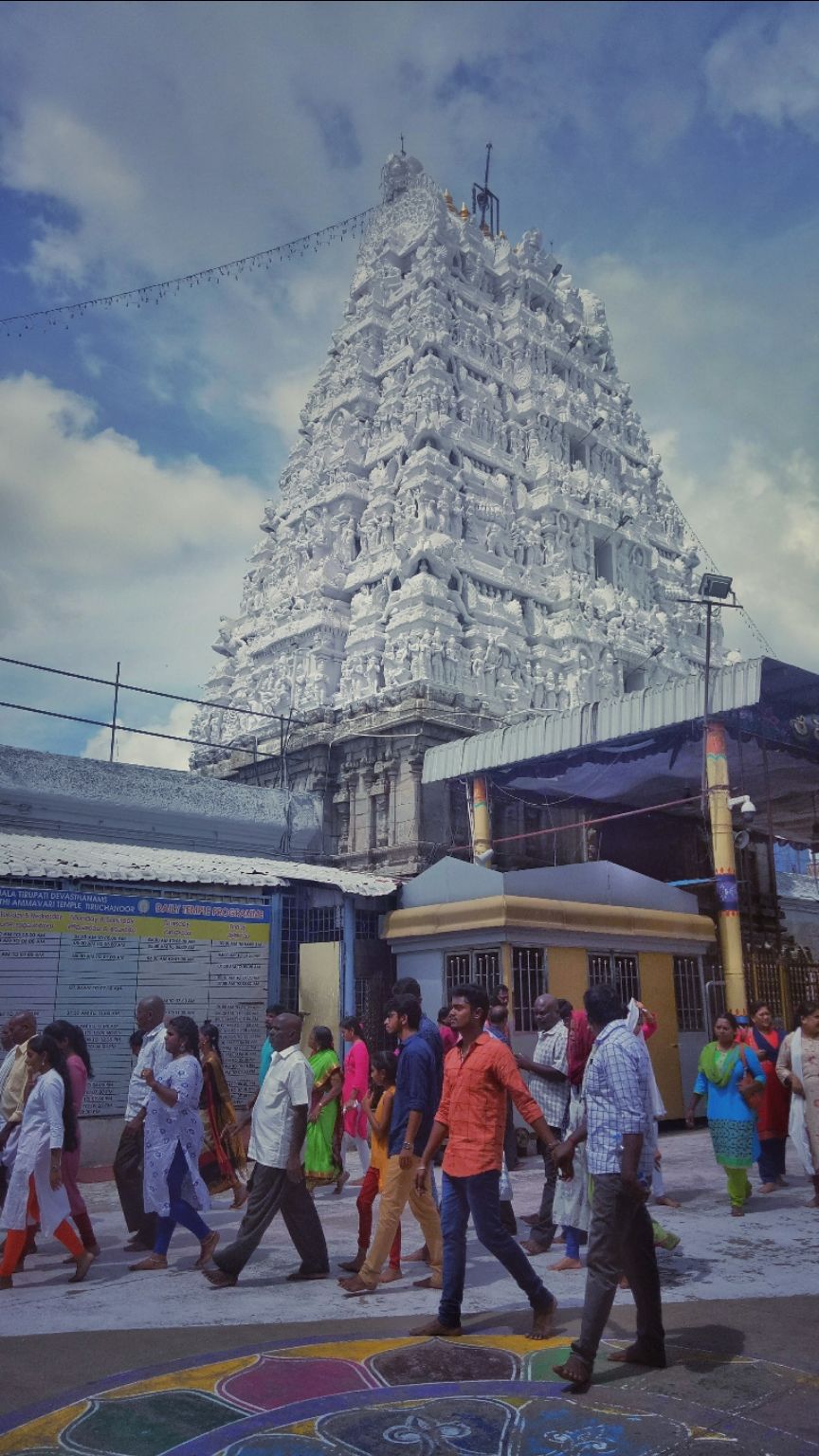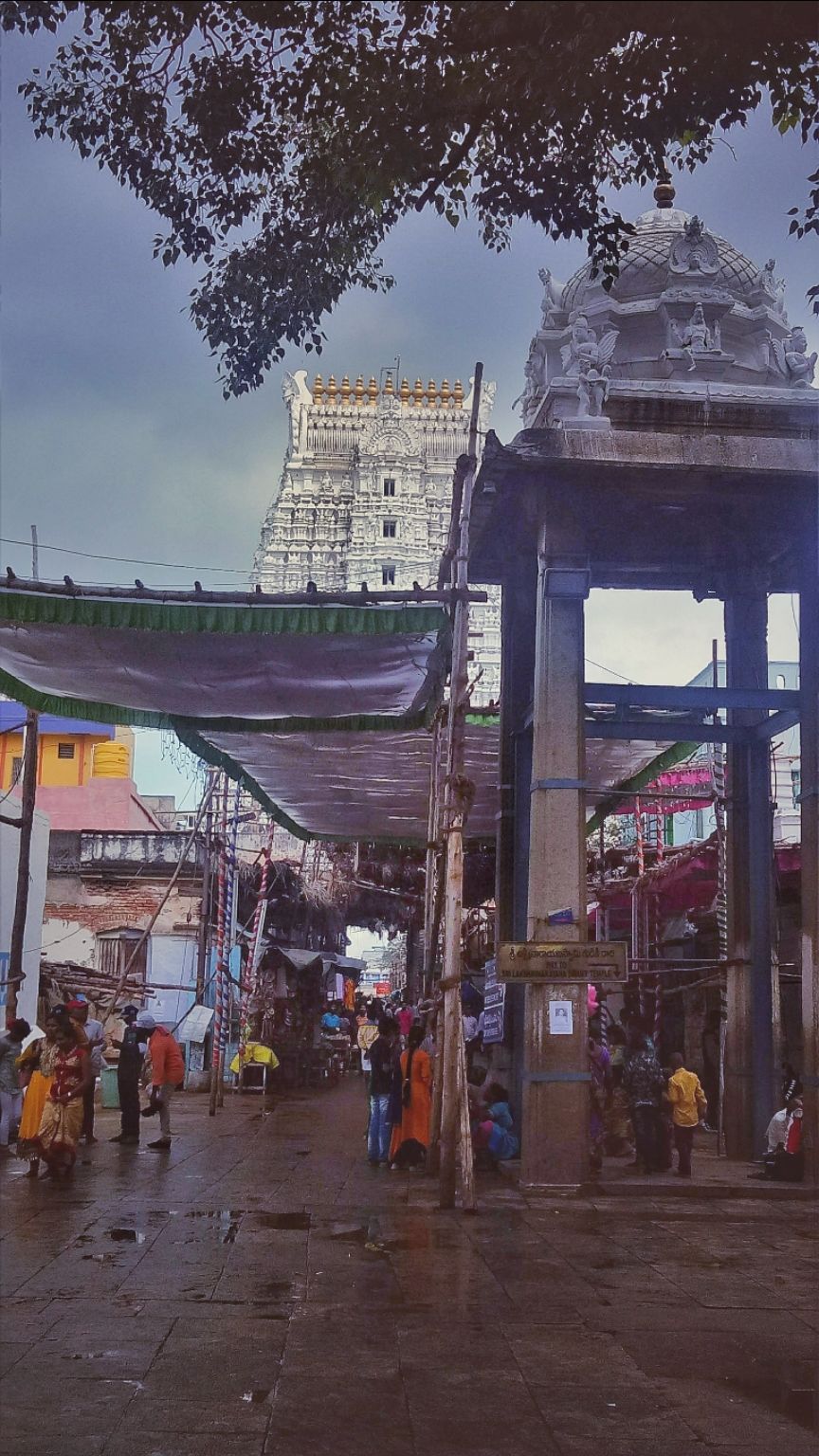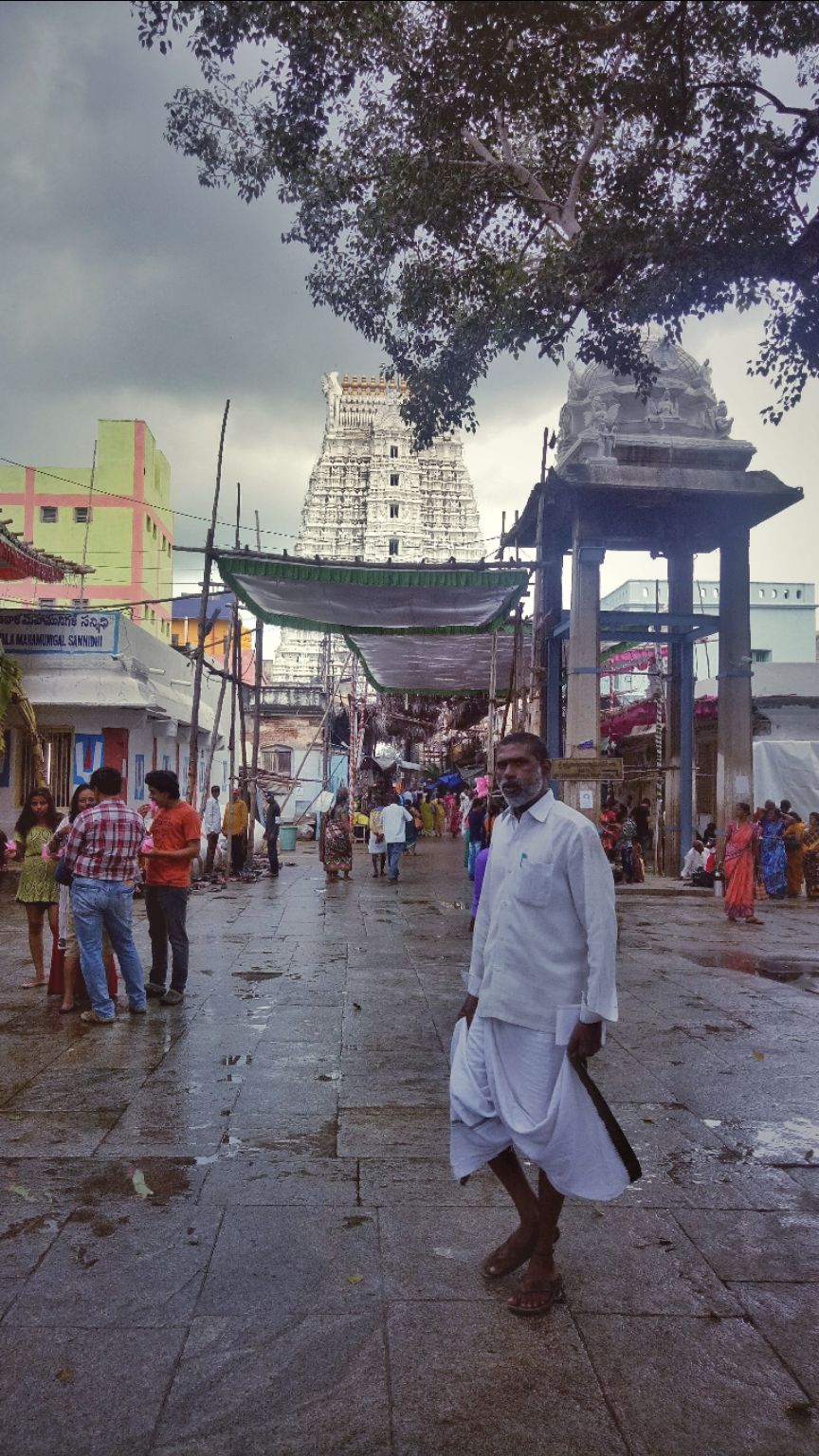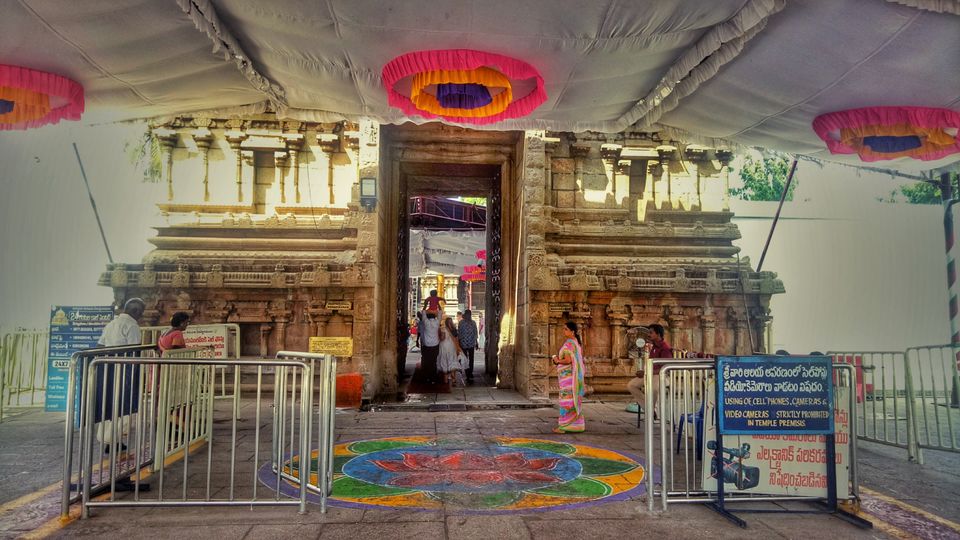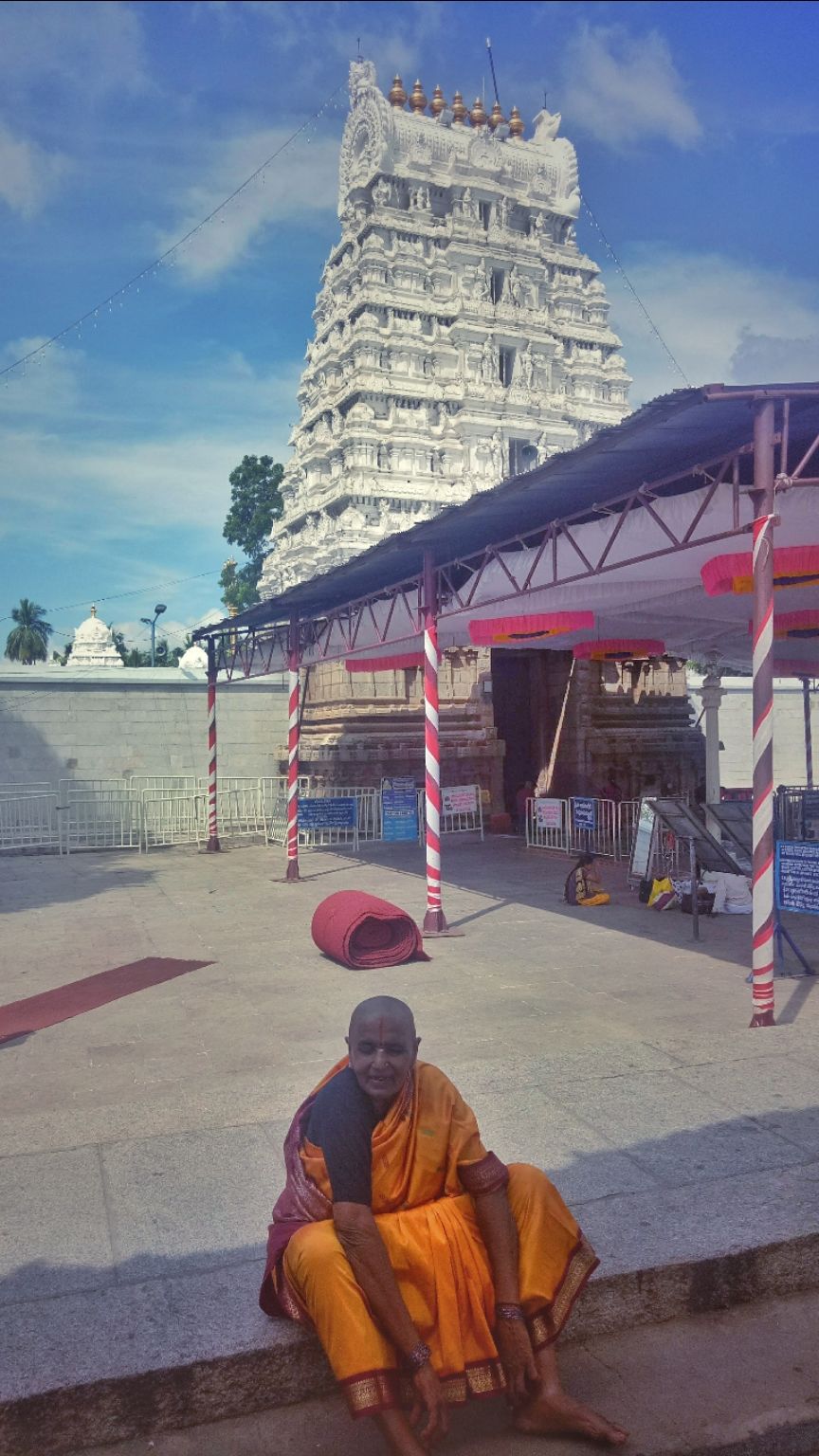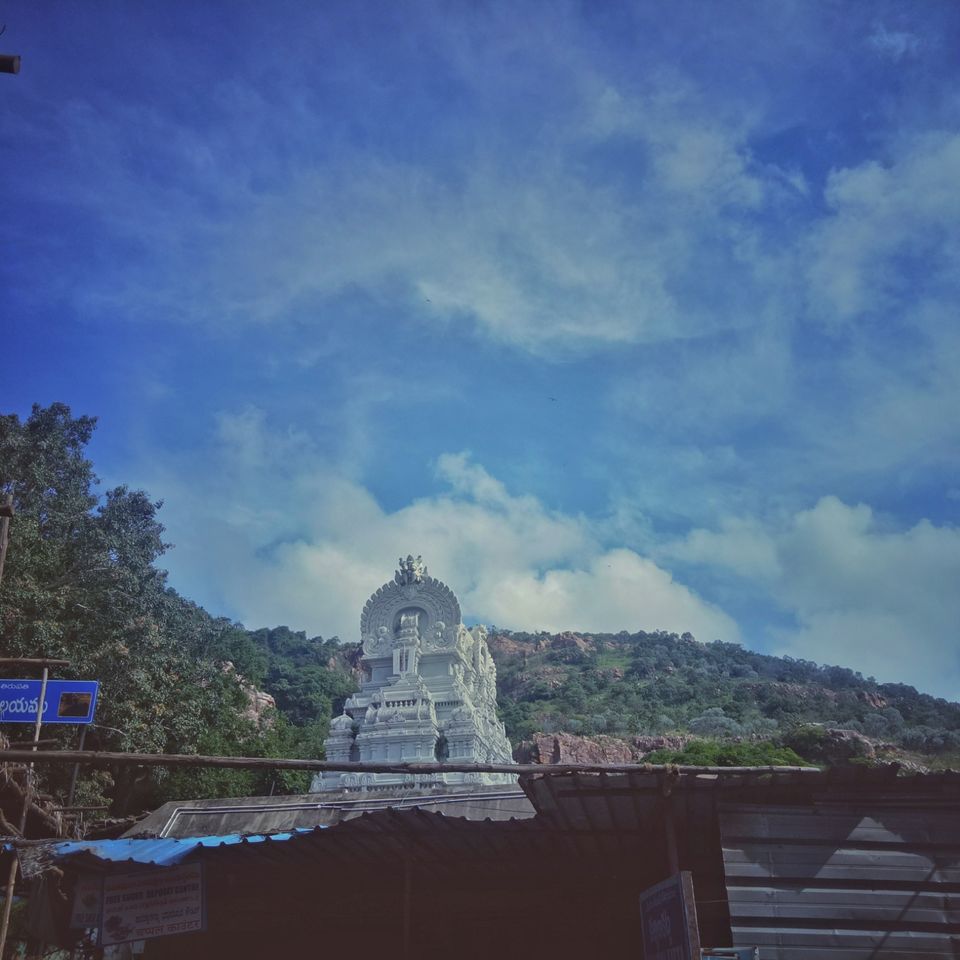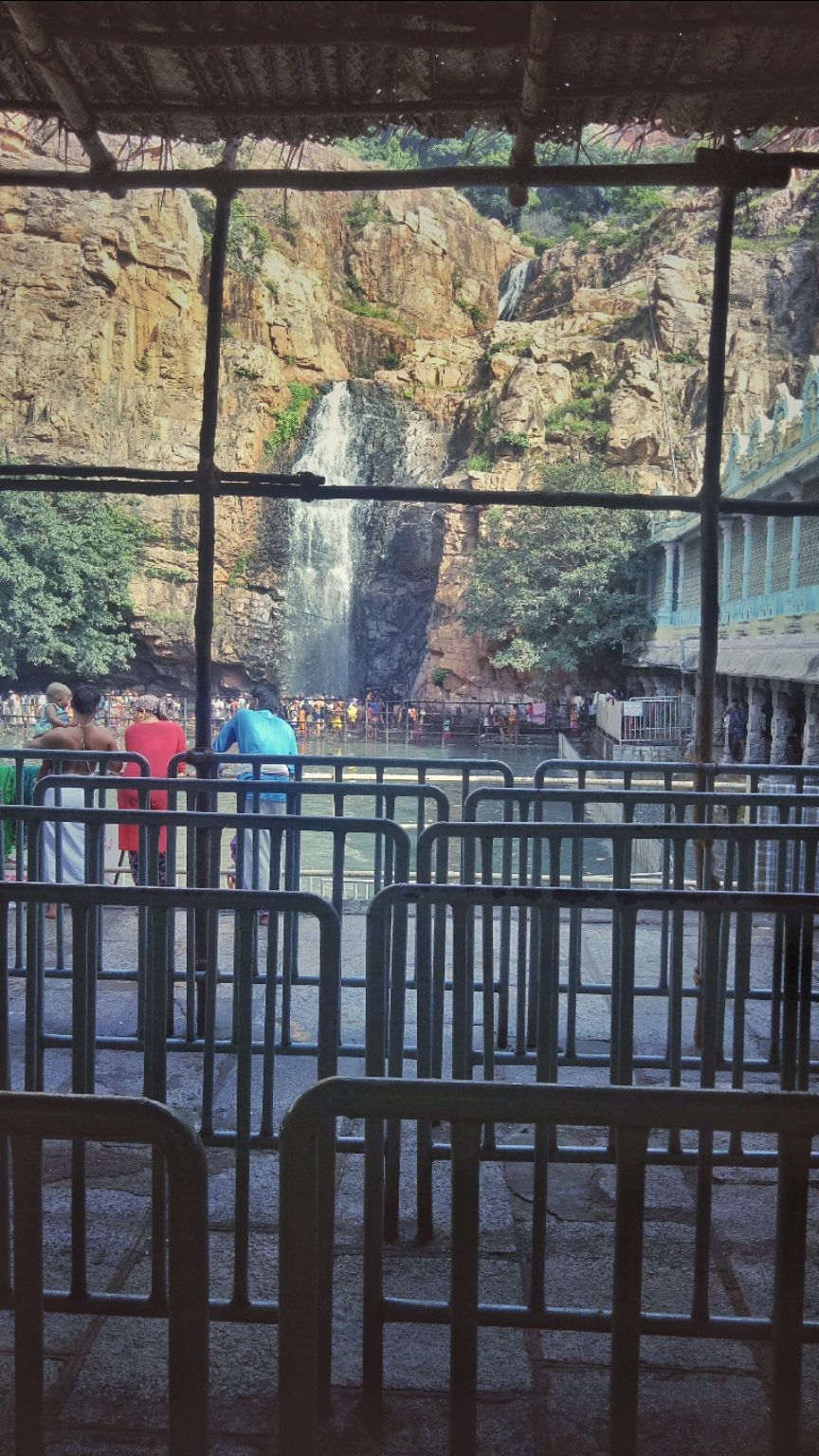 It was a pleasure in taking a walk in the colorful alleys by the temples. The true essence of any city lies in their alleys connecting you to the broader roads. The alleys inside contain the colors, aromas, fragrances, sounds, music and a breath of a city.
We reached our hotel by the early evening packed our bags. My in-laws left first, we went to drop them at the station and spent some time around that. While coming back we stopped by to have our beloved filter coffee and left for home late night.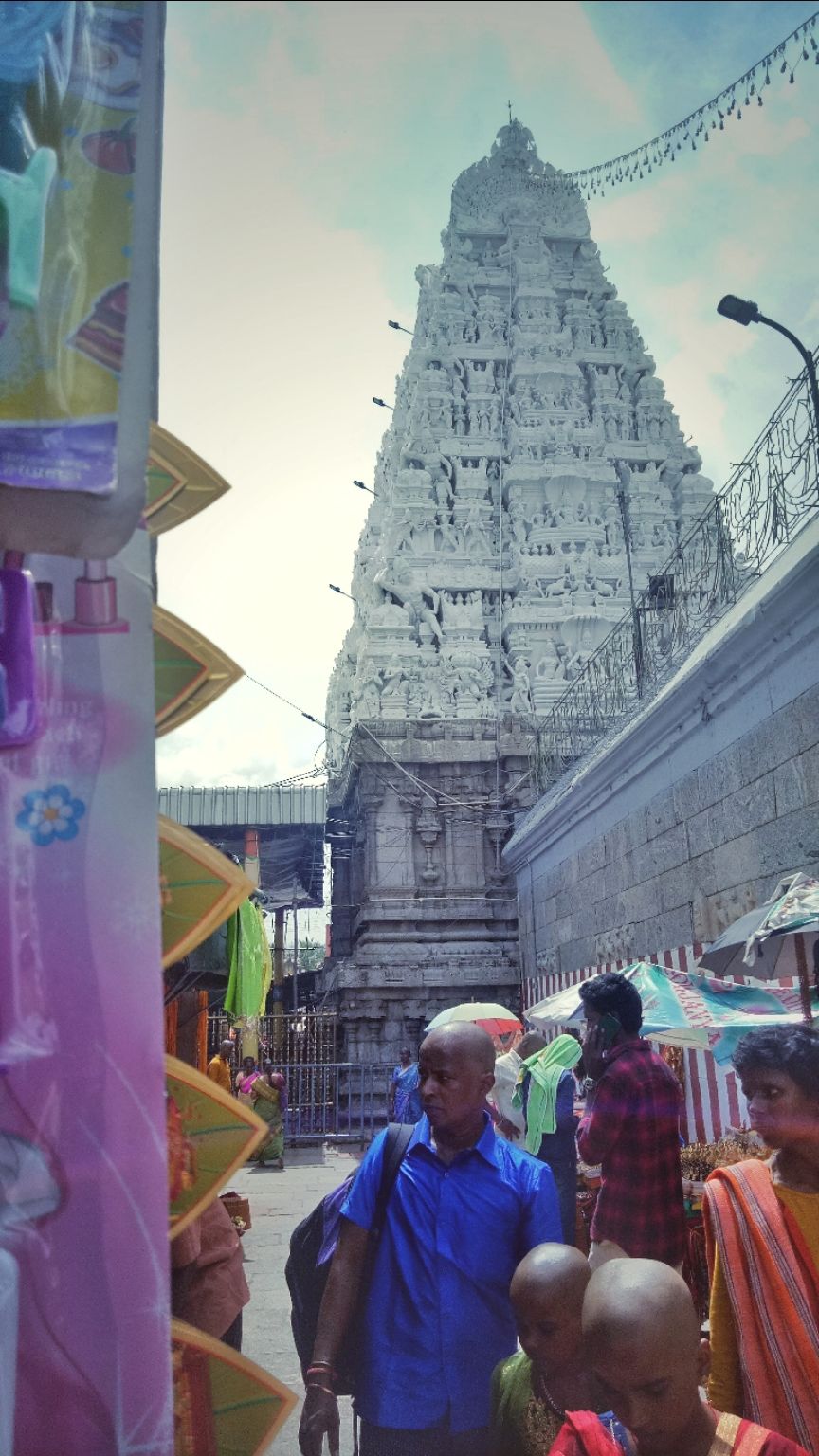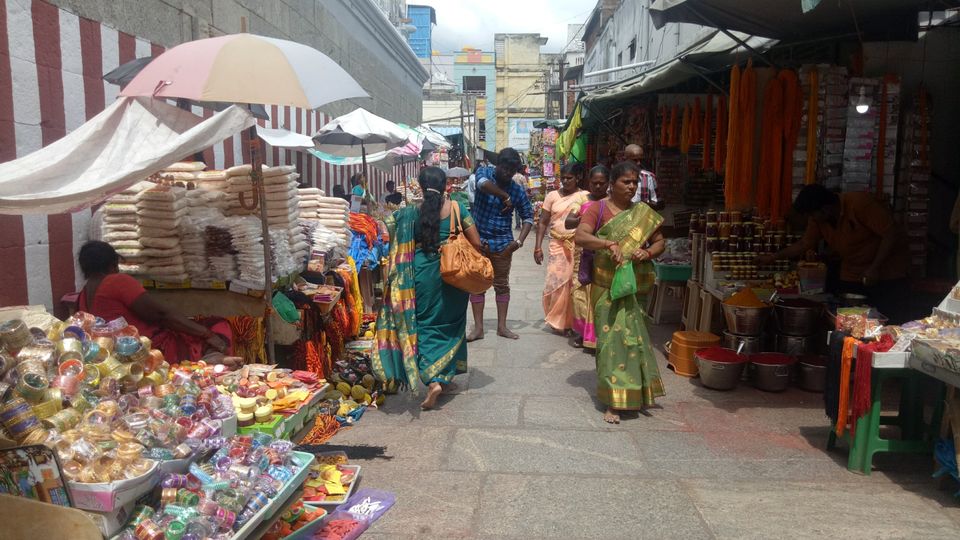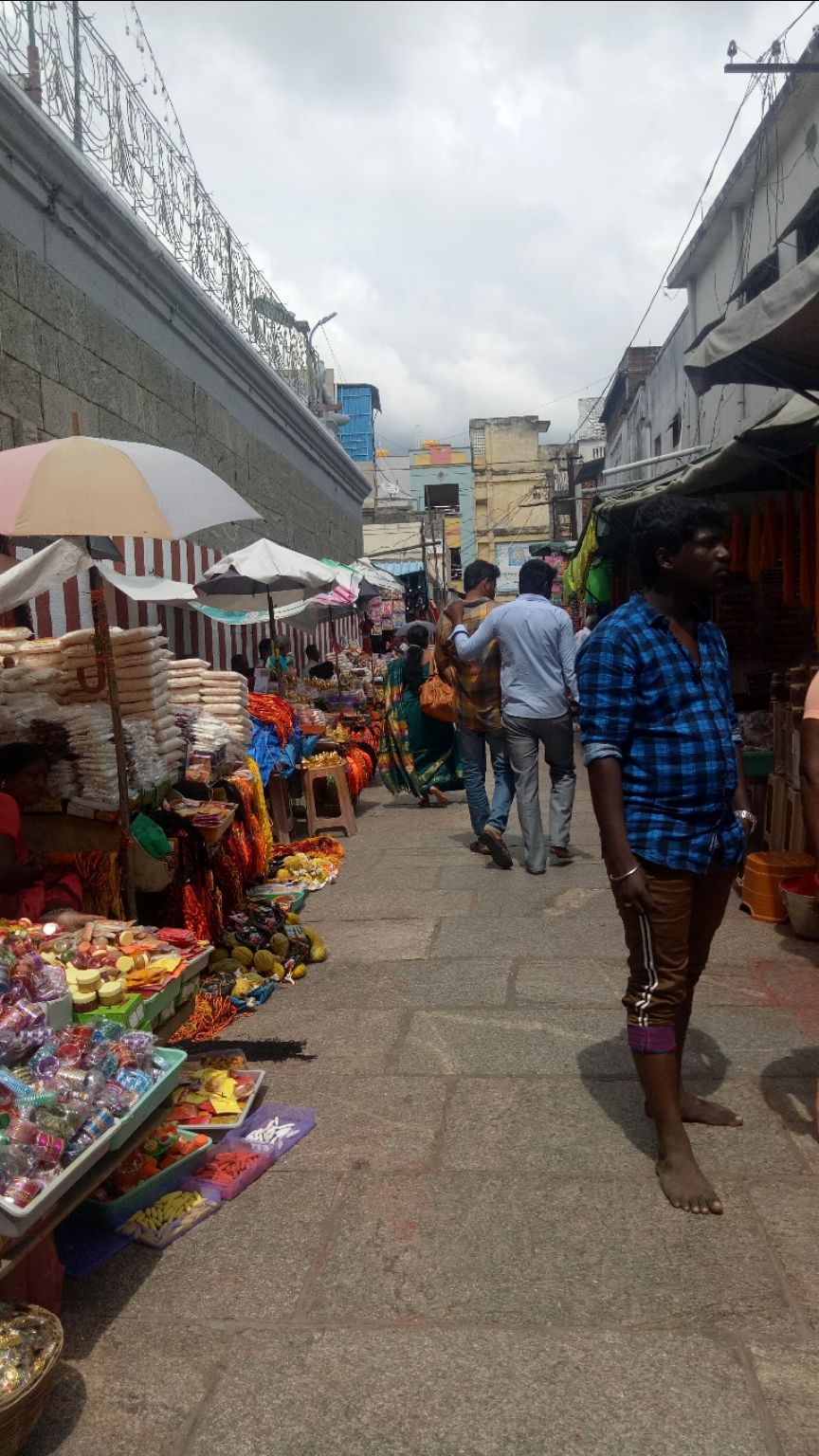 #tripoto #tripotocommunity #tripototraveller #filtercoffee #coffeebeans #southindianfood  #southindia #authentic #coffeelover #loveforcoffee #traveldiaries #wanderer #wanderers #travelforyourself #keepcalmandtravel #tirupati  #andhrapradesh #templesofsouth #spiritualtrip  #tirupatibalaji #srivenkteshwaratemple #travel #travelgrams #traveltherapy #travelstories #keeptravelling #travelheals #travelforfood #foodlover #foodadmirer #foodporn #foodgasms #fooddiaries