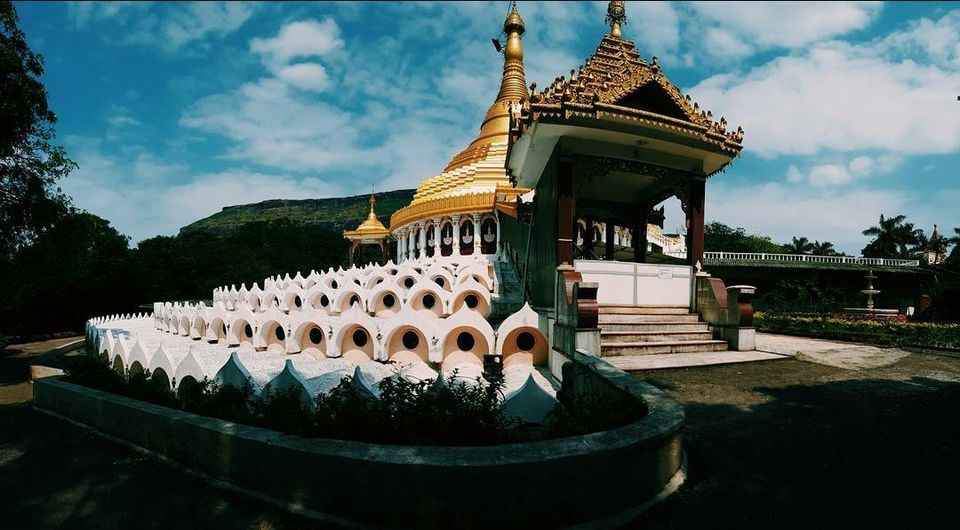 What is Vipassana center ✨
Vipassana is meditation center where one can spend some days and experience a different life , different way of living altogether.
The world's largest Vipassana center, known as Dhamma giri is located at Igatpuri, Maharashtra.
It is 3 hours drive from Mumbai and can be travelled by car or train easily.
What to do at Vipassana center ?✨
It's a 10 day course which focuses on observing breadth and bodily sensations. Here there is a type of Buddhist meditation which is taught as a 10 day course which gives peace and help to explore one own self.
Here one meditates almost whole day.
Schedule at Vipassana is generally:
There is a wakeup call at 4a.m sharp. So early morning meditation starts by 4:30 a.m for around 2 hours. Then we get leisure time for breakfast and again for 3 hours we sit for meditation. We get lunch time and again there is some group discussion between person present out there. In evening we get half hour as a tea break and again we start with meditation and it then ends with lecture.
So when I meant whole day meditation it actually means whole day. Here the concentration should be on the highest level and only those who have interest in meditation should undergo this course.
How to register at this institute?✨
10 days accommodation with food is Free of cost.
One don't even need to pay penny for it.
Vipassana center runs on donation contributed.So one can donate some amount as per their interest.
There is a course at Igatpuri vipassana center starting at 28th Aug'19.
The ones actually interested in taking meditation seriously can register themselves for the course.
What happens at Vipassana center ?✨
Here one can actually concentrate on themselves rather than thinking about anyone or anything around. Everyday different techniques are being taught for meditation.
Here we actually train ourselves in a better way , we train our consious mind to be more aware. It completely changes us in to better human being.Its not at all easy to undergo this course but it will bring best in you.Atleast once everyone should undergo this course to know the other side.
And Yes Mobile phones are kept in locker for all 10 days.
Have happy Reading 😀