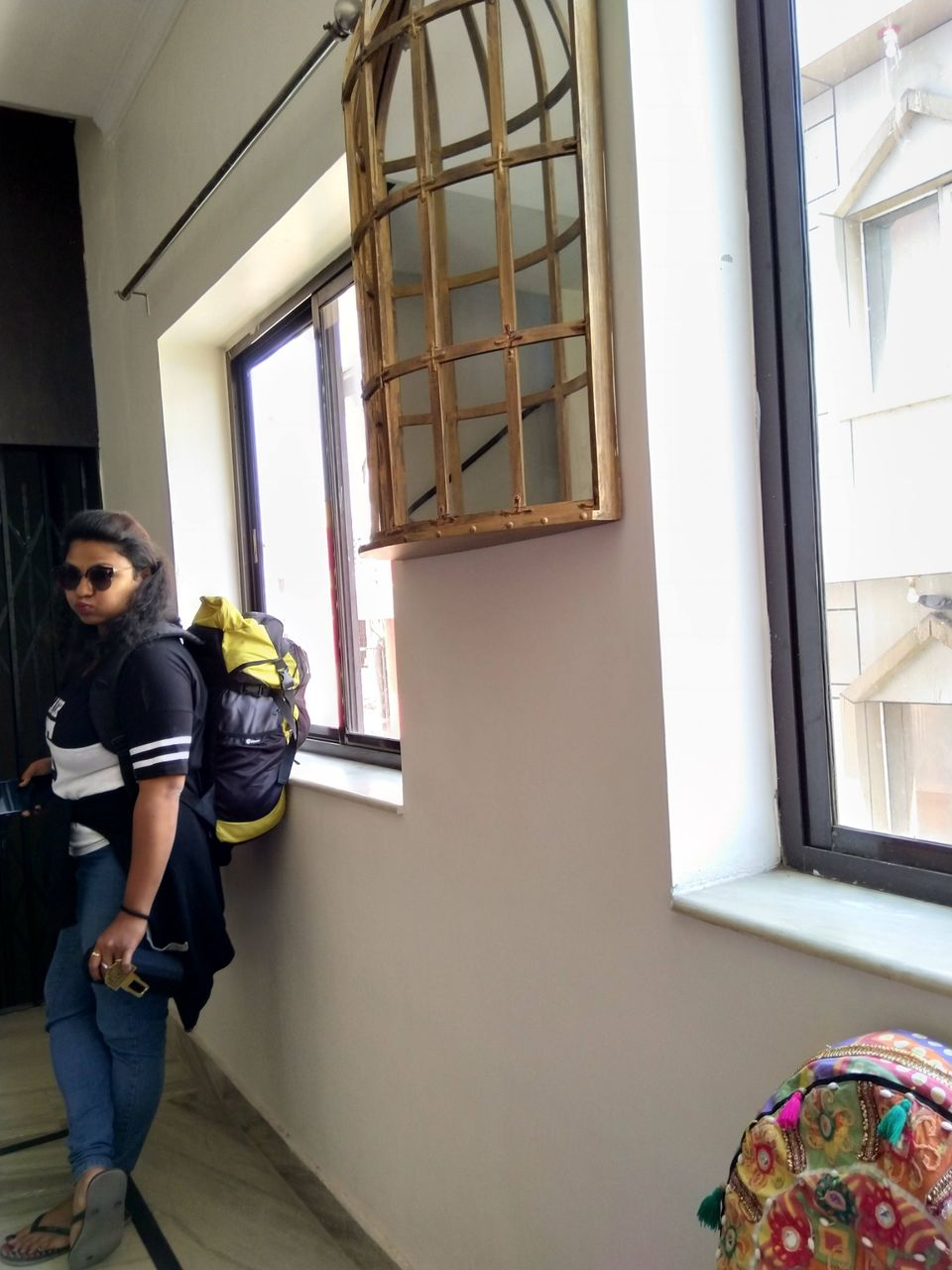 It's always a challenge to pack right things just before trip. Few frequent travellers maintain a travel packing list but sometimes one or other thing gets missed. I travel solo most of the times and hereby list down the travel essentials for a female solo traveller which goes with all kinds of trips. I carry only a backpack + Sling bag to avoid too many baggage, I call my backpack as Bagwati so below items gets packed into Bagwati for all solo trips of mine.
##Clothes - Always carry clothes as per the weather conditions in the place you are travelling, carry light weight clothes as this will save space in bag
##Toiletries - I maintain a travel pouch to keep all my toiletries in one place as well travel bottles. Small toothpaste, toothbrush, body soap, eye liner, talc powder, lipstick, kajal, Tissues, comb, hair clips and bands, wet wipes, pocket deodorant, sanitary pad, makeup (as per individual) goes into travel pouch. Shampoo, conditioner, face wash, moisturizer, sunscreen, body lotion is transfered to travel mini bottles.
## ID proofs - Any government ID proof will work - Aadhar card, Voter ID card, Driving license, Passport (international trip)
##Speakers - I love listening to songs hence I always carry portable Boat stone 600 speaker and whenever possible I just play and enjoy the trip
##Travel journal- Since I travel solo many times I carry a journal and pen to pen down my day to preserve it as memory
##Sunglasses - To beat the heat
##Charger & Power bank - Mandatory components in packing list.
##Sports shoes - Carry a pair of sport shoe as you never know when you make decision of trekking or running
##Medicines - Basic medicines is always good to be carried along
##Jacket & Cap - It will be useful in all weather conditions
##Novel - Love to read novels
## Orbit - Keeps mouth fresh always
##Earphones / Headphones - Travel timepass. I prefer watching movies in Netflix hence I carry along Bluetooth earphones
##Thin blanket - If bus journey is added blanket is necessary in sleeper coach.
##Lock & Key - Always carry a small lock & key to safeguard your bag and valuables in lockers.
##Sling bag - To carry in handy all necessary things - Mobile, wallet, lip balm, tickets, ID proofs, eatables charger, Sanitizer.
These are the travel essentials which goes into my Bagwati in all trips and necessary for a female solo traveller like me for all weather conditions..!!