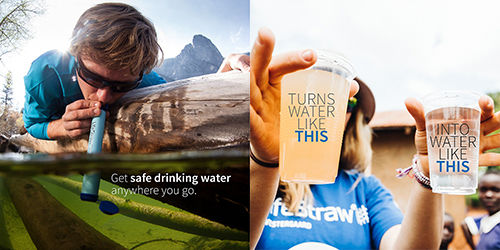 Before your New Year Travel Resolutions fade away; here are 10 reasons aka travel essentials to get you charged up for your next trip.
Without any further ado, check out these awesomazing objects (when something is awesome and amazing both :D) and bag them in your Amazon cart like right now.
For the travellers amongst us, there's always a clear image of what we want and what we don't. Here's a quirky wish list for all the wanderers out there.
1.Eye Mask
For Everyone who dreams of saving Gotham, must do justice to their appearance. Batman doesn't need powers to be a hero and he fights crime because he wants. Buy one of these sleep masks and doze off anywhere you want, that too, in style just the way Batman executes criminals - IN STYLE ;).
But beware, even Batman cant fight that staring yellow eye that's keeping your style in check - may be your better half :p. Yes, it is a pack of 2 :D. Now, who said you cant sleep you in style!
Ideal for: Long journeys
Cost: ₹ 399 (Pack of 2)
2. Portable Water Purifier
A must need for trekkers, hikers and any other travel enthusiast. A traveller's personal water filter that ensures safe and clean drinking water. The purifier adapts a highly efficient filtration method, without using chemicals or battery.
Ideal for: International travel
Cost: ₹ 1049
3. Universal Adaptor with 2 USB Charging Slots
One of the most frustrating things for a traveller is running out of juice because of lack of proper adaptor overseas. Plugs are different in different countries, and hence you need a universal plug that ensures your electronics are never running out of juice. Whats more? This amazing universal adaptor also comes with 2 USB charging slots.
Ideal for: International travel
Cost: ₹ 291
4. Ttrl Pillow
Its a cosy scarf at first sight, but it's actually the most genius travel pillow made yet all thanks to the deadly combination of science, ergonomic designers & sleep experts. Convenient for packing as its the smaller as compared to an average travel pillow there is. Guess what - no inflating required either. Now if you are like me who would prefer long flight hours to expensive tickets ;). No Problemo!
Ideal for: All travellers
Cost: ₹ 3543
5. Zip Lock Bags
The most traditional way to organize and manage your essentials, these can be used to segregate almost any sort of item when you're travelling. My personal experience says zip locks have always been a life saver, be it dumping wet clothes in the backpack to organizing cables and other teeny-weeny ones safely.
Ideal for: Everyone
Cost: ₹ 180
6. Solar charger
Any tech-obsessed travellers out there? Here you go homies. These are basically power banks that use sunlight, instead of electricity to be charged.
Ideal for: International travel
Cost: ₹ 1499
7. Roll N Go Toiletry Bag
Treasure hunting your toiletries in your massive suitcase amidst all the clutter, especially when you need them the most? Sounds familiar, right ;). Well, this compact rolling travel bag is just what you were looking for. You can organise all your cosmetics & toiletries and hang them in the washroom wherever you check-in.
Ideal for: Every sort of vacation
Cost: ₹ 245
8. Hand Pressing Flash Light
A torch that recharges itself not with batteries but with muscle power. Don't worry we ain't talking about lifting some serious iron here ;). You simply shake it to recharge and Voila :D.
Ideal for: Trekkers
Cost: ₹ 156
9. Multipurpose Plastic Storage Box
This storage box generally used to organise medicines can also be used to manage your jewellery. And if you are the kinds who likes to cook their own food while travelling how about using this to store different indian spices right from salt & pepper to the traditional indian or italian spices. Sounds like a plan, right! Go ahead and get this like right now.
Ideal for: Every traveller
Cost: ₹ 362
10. RFID-blocking passport holder
Radio-frequency identification (RFID) is a chip that transfers information wirelessly from your passports and credit cards. Scammers can easily buy RFID readers and swipe your data by walking alongside you in an airport or the street. RFID-blocking passport holder can hold all your important documents right from passports to your credit cards, while protecting you against identity theft. Some serious gift you need to give the traveler in you this season :)
Ideal for: All kinds of Travel
Cost: ₹ 899
Now that you have 10 more reasons on why not to give up on your new year resolutions. Pack your bags right away and head for that one long awaited trip. Am sure you all will have amazing stories to share with the new amazing travel gear ;)
Please let me know in the comments about your most favourite gear of the list. Don't forget to share your experience with the same.
Please do Subscribe to my Youtube Channel 'Terntrails' for more travel and tech stories.
Love&Peace!