Winter is not everyone's favourite season, but those who love mountains consider winter as the best time to travel. Snow turns everything white and beautiful, it almost seems like you are in a fairy land. There are a lot of winter treks for you to enjoy snow but Kuari pass is one where you can have a lot more, 360 degree view of Himalayan peaks along, a lake and thrilling jungle trails.
Here are 15 pictures that prove that Kuari Pass is one of the best winter trek

A white trail looks spectacular than the destination.
Golden trees, 5 feet of snow and Himalayan peaks on the horizon, what more can you ask for.
A little touch of golden makes it even more magical.
Snow covered trees and all the shades of white you can imagine.
The cocktail of colors wouln't let you shut your eyes.
You might get buried in snow.
Camping in snow is a different experience altogether.
Add a lake to all that snow and you won't be able to stop yourself from clicking hundres of pictures of that spot.
Even a lonely tree will turn into the most beautiful thing you see on this trek.
You will be awed by the tall peaks like Nanda Devi and Dronagiri.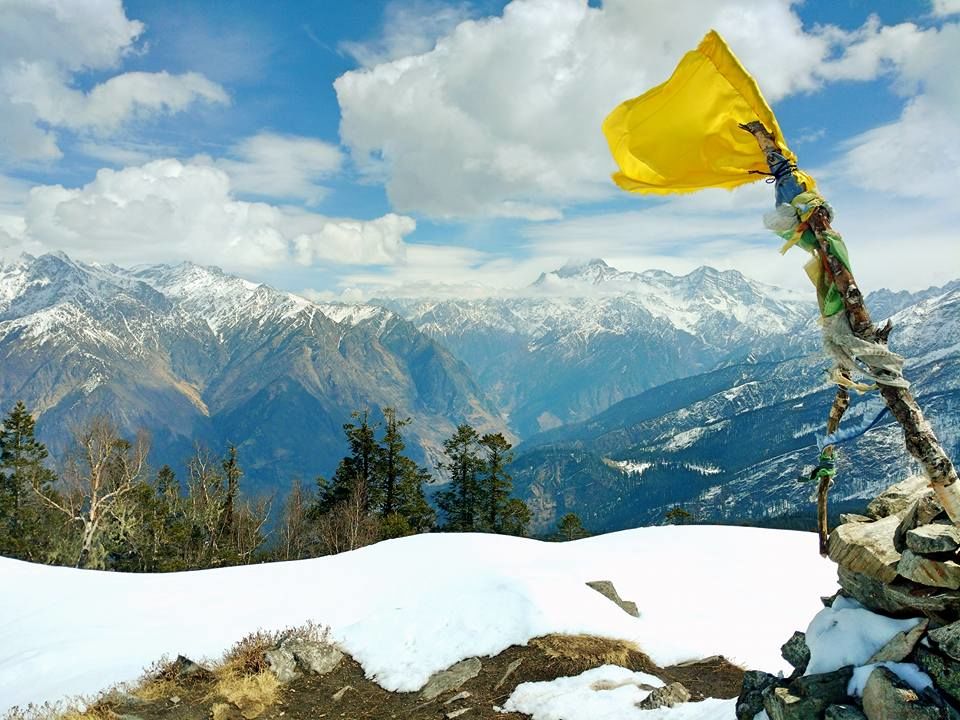 View from the top is the best
The other side is equally spectacular.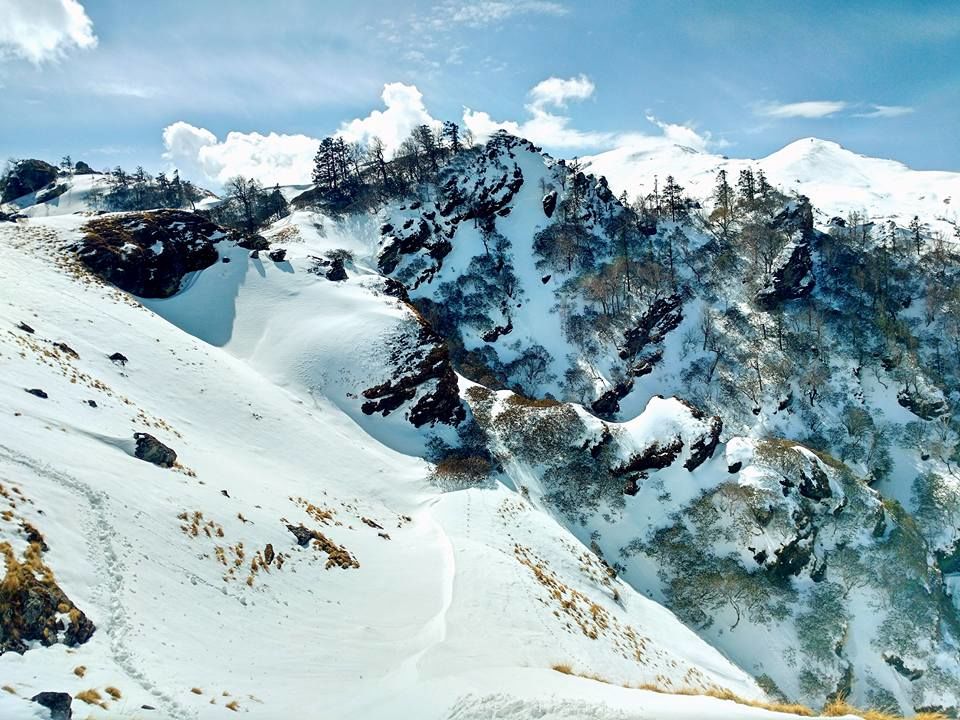 With Pangarchulla peak right in front of you.
It adds a whole new dimension to the trek.
Sunsets makes the whole setting lit.
You can read all about doing Kuari Pass trek here
Have you been on a trek recently. You could tell us by writing about it on Tripoto.
Also, check out Tripoto's YouTube channel for some amazing travel videos and inspiration!