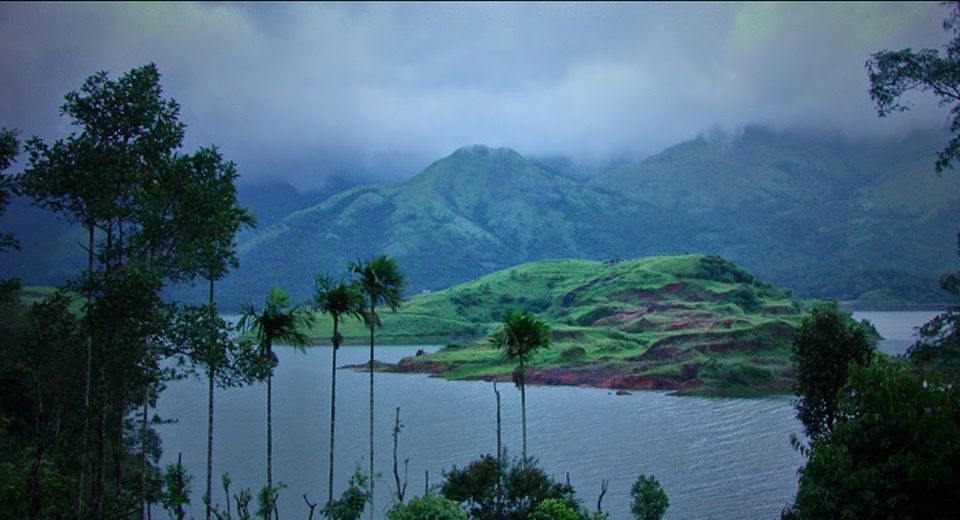 The city of Bengaluru is young, and bustling with energy, with all the youngsters being placed there for jobs in various fields ranging from IT to media. Everywhere you go, you'll find at least ten people employed in different multi-national corporations. Jobs in MNCs end up making one's life monotonous, and the corporate slave craves for a weekend away!
Karnataka provides innumerable destinations for a quick getaway, and one has a whole range of options to choose from. Below is a list of 20 places that every employed Bangalorean should visit for a peaceful break from the monotony of daily life.
1) Coorg
Located 276 kms from Bengaluru, Coorg is a serene and popular getaway choice. With its beautiful hills carpeted in velvet green, beautiful lakes, and mist covered mountains, it is also perfect for the adventurous souls. Action packed activities such as dirt biking, paintball and ATV rides, besides trekking are to be indulged in while on a trip to Coorg.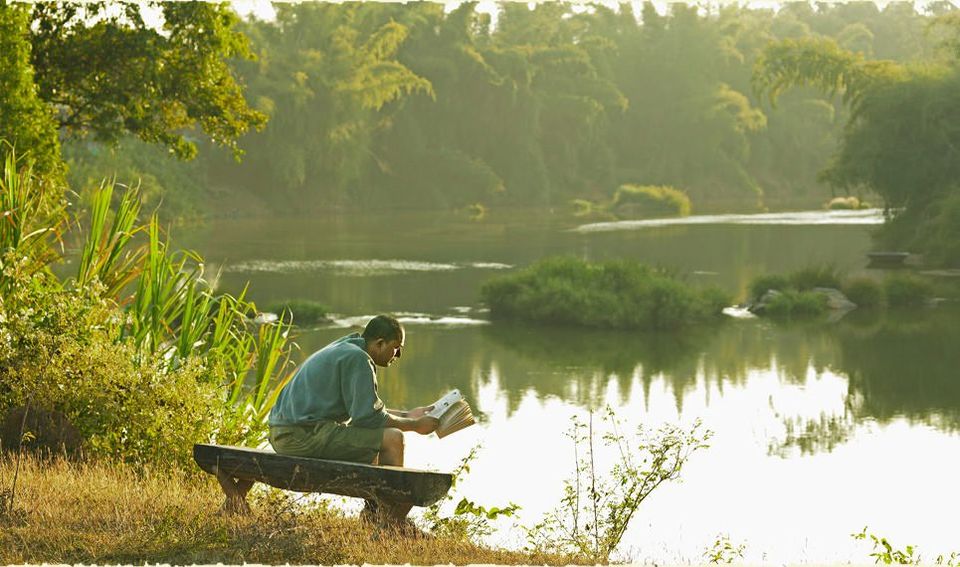 2) Chikmagalur
Around 280 km from Bengaluru, a trip to Chikmagalur is a peaceful sojourn. This land of coffee offers respite from city life, with its lush valleys, gushing streams, and aromatic coffee plantations. You can also go trekking on Karnataka's highest peak - Mullayanagiri.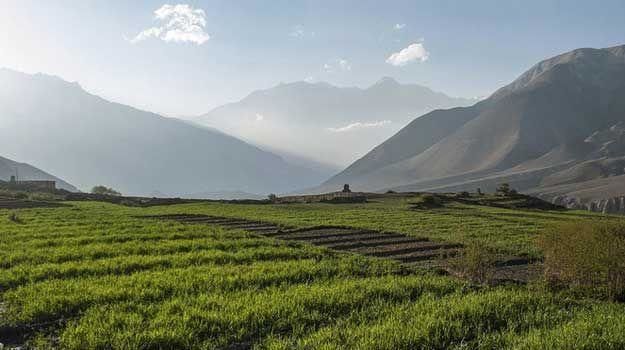 3) Masinagudi
The untamed beauty of this pace 243 kms away from Bengaluru attracts wildlife buffs. Around 29 pachyderms are taken care of and trained at the Elephant Camp, and it is a unique experience to watch how these huge animals are fed and given a bath. You can also enjoy a ride over one. The National Park is where a safari can be undertaken to catch a glimpse of bears, deers and boars.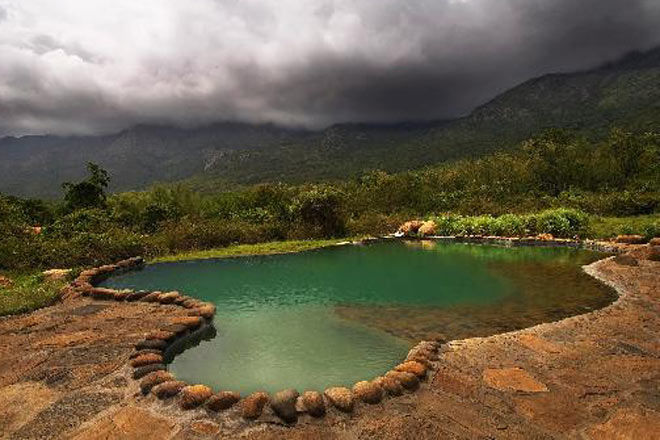 4) Yercaud
At a distance of 228 kms, Yercaud's dewy beauty is hypnotic! 35 km away from Salem in Tamil Nadu, nestled among the Shevaroys Range of hills in the Eastern Ghats, this place is pristine and mesmerizing. In addition to boating and trekking, famous tourist spots here include Botanical Garden, Silk Farm, Anna Park, Big Lake and Servarayan Temple.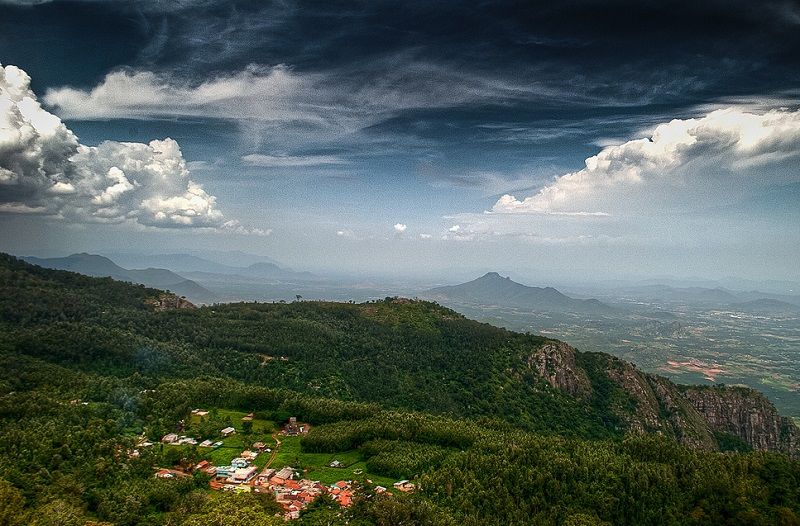 5) Yelagiri
Perched at a height of 1,410 metres above sea level, Yelagiri is just 158 kms from Bengaluru. Attractions here include Jalagamparai waterfalls, Punganoor artificial lake-cum-park, Swami Malai hills and the telescope observatory. An added advantage of this place is that it is not as commercial as Ooty, Kodaikanal and other conventional hill stations.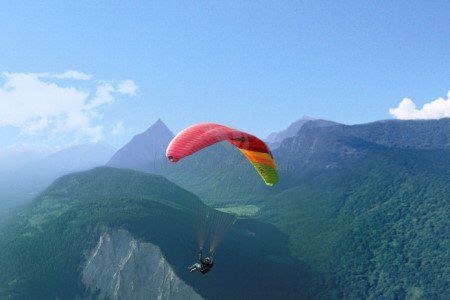 6) Bhadra Wildlife Sanctuary
For quality time away from the hustle and bustle of city life, this sanctuary is a place that will calm you down with its serenity. You can see deers, boars, gaurs as well as tigers, panthers and leopards on this trail. Its distance from Bengaluru is 294 kms.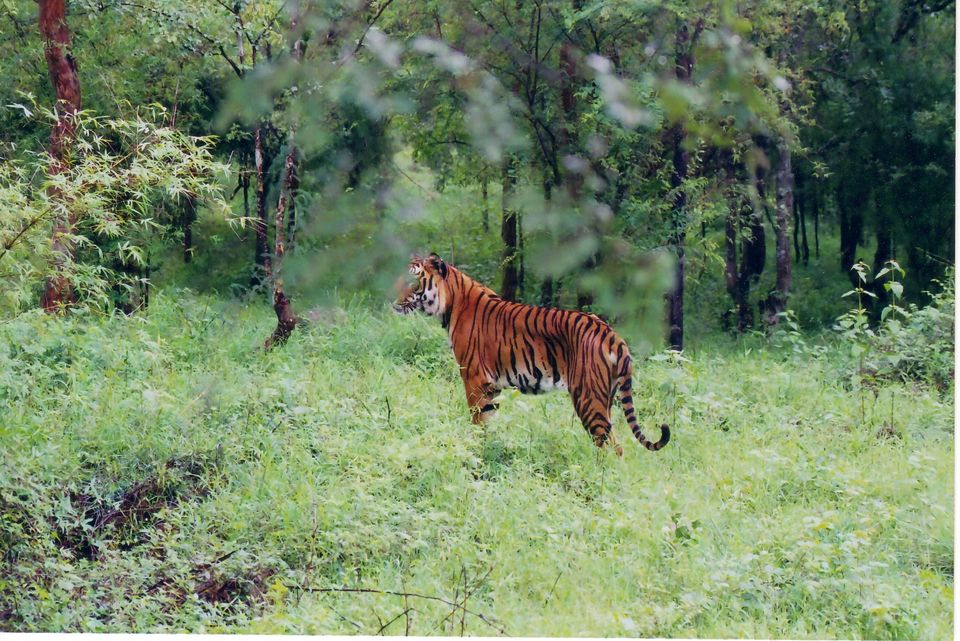 7) Mysore
Best known for its Dusshera celebrations which are known to be the best in the country, Mysore is a city with majestic sights. At a distance of around 153 kms from Bengaluru, Mysore offers different sites for people with different interests. On one hand, you can unravel the architectural marvels that reflect the era of mighty Tipu Sultans and British Raj. And, on the other hand, you have the option of spending time at the Mysore Zoo which is one of the most popular ones in South India.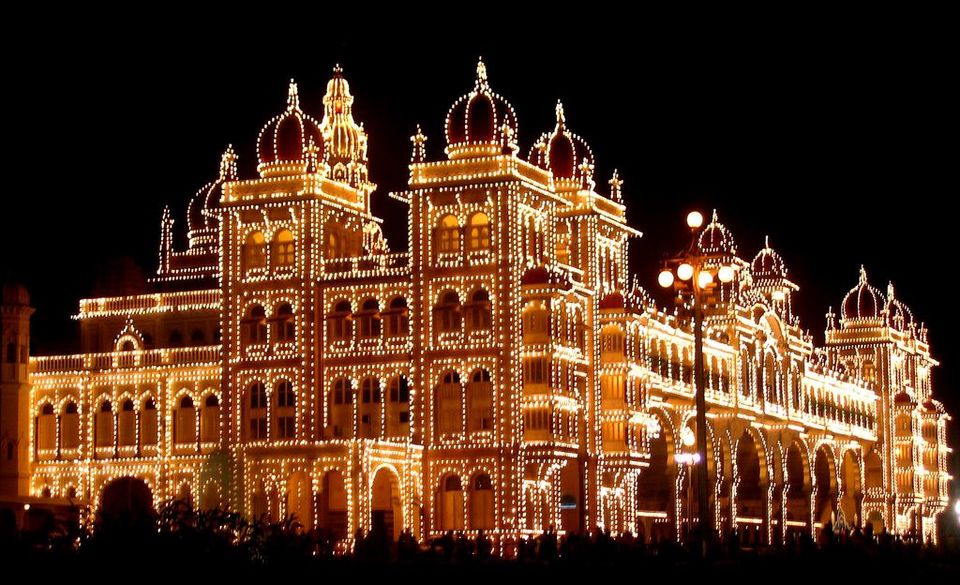 8) Jog Falls
The second highest waterfalls in India, Jog Falls are located at a distance of around 410 kms from Bengaluru, in the Shimoga district of Karnataka. Falling from a height of 830m, they are second only to the Nohkalikai Falls in Meghalaya.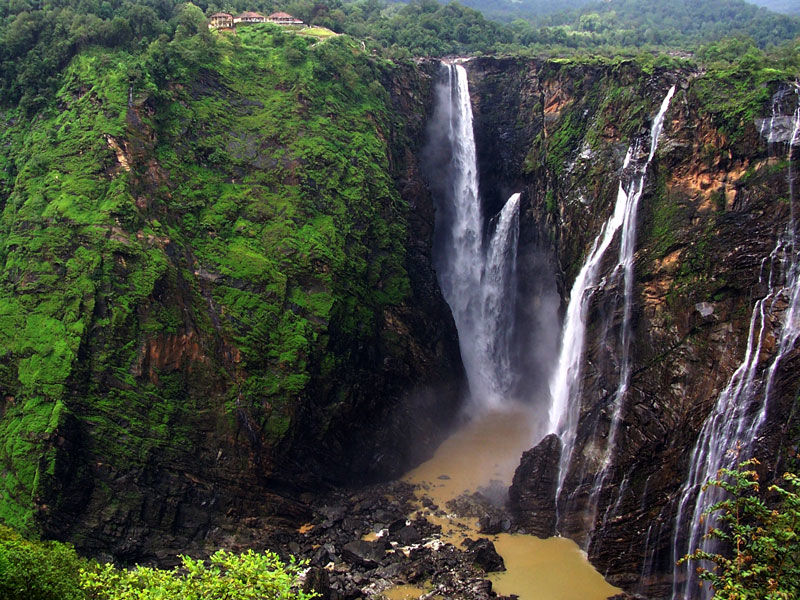 9) Pondicherry
At a distance of around 380 kms from Bengaluru, Pondicherry offers a journey back in time. Beautiful beachfronts, resorts, cathedrals, artisans crafting intricate artifacts, and a walk in the French colony will help visualize what the bygone era must have been like. Seeped in history and spirituality, Pondicherry offers a generous helping of both with places like the Aurobindo Ashram or the National Museum.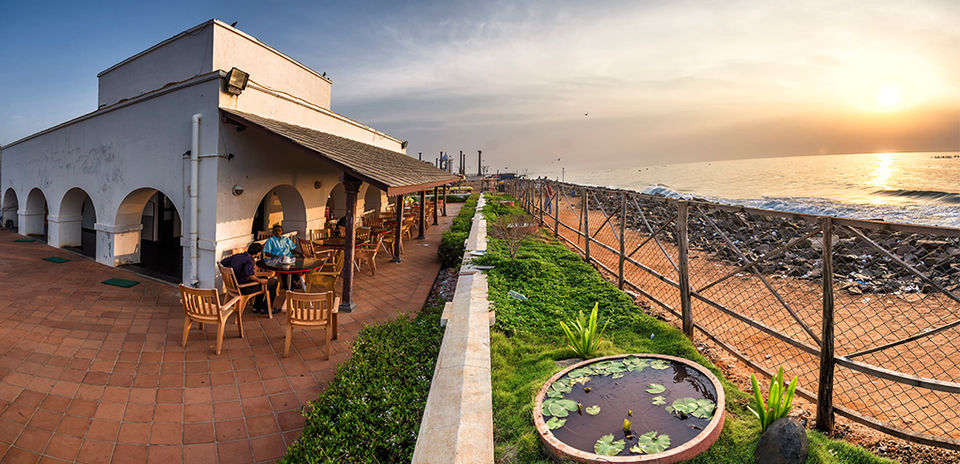 10) Hampi
Recognised as a UNESCO World Heritage Site, this beautiful temple town is full of wondrous escapes and picturesque towns. Hampi is a rocky escape desirable for its historic significance and dregs of ancient kingdoms that ruled the land.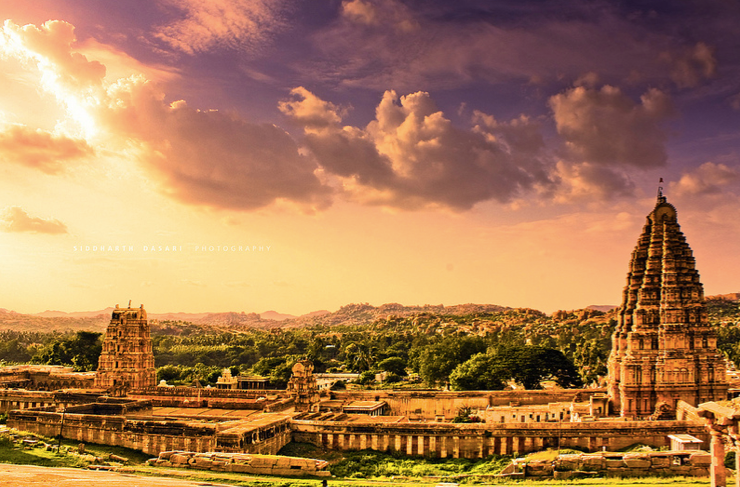 11) Dandeli
With a treasure of activities for adventure lovers, Dandeli is a quiet town in Uttara Kannada 460 kms away from Bengaluru. The thick forestry and varied flora and fauna make it a nature lover's haven too. White water rafting in the Kali, 12kms of clear water hurtling down a rough terrain, will get your heart racing, and the wildlife safari in Dandeli making you come face to face with 300 species of animals and birds is extremely thrilling!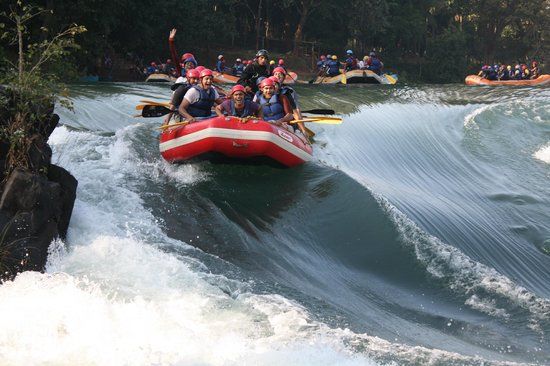 12) Gokarna
Gokarna is just perfect for the hippie in you! At a distance of approximately 520 kms from Bengaluru, Gokarna's Om Beach, Kudle Beach, Nirvana and Paradise Beach are hotspots for travellers from all over the world. It is Goa's non-commercial counterpart, and an overnight stay at the beach spent in stargazing will make for a great monotony-escape plan!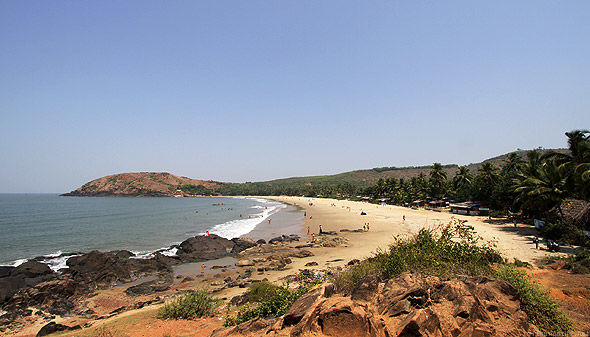 13) Bekal
Home to the popular key-shaped Bekal Fort, Bekal is an amazing place in the Kasargod district of Northern Kerala, located at around 377 kms aay from Bengaluru. On a sprawling area of 40 acres, this fort was built exclusively for defence purposes and ingeniously rises from the sea itself.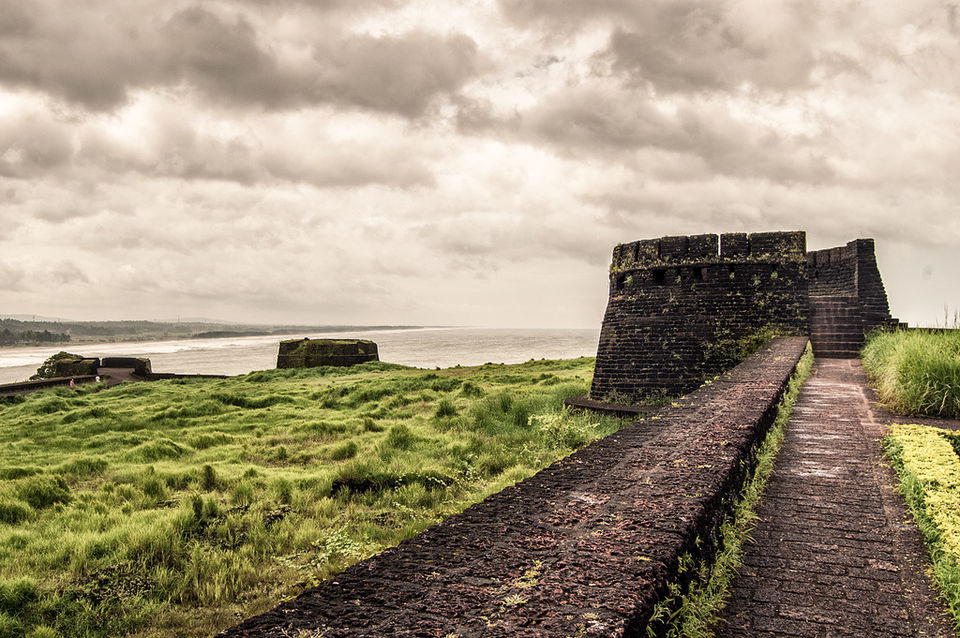 14) Munnar
A popular destination in God's own country, Munnar is known for its greenery, and is located at a distance of around 480 kms from Bengaluru. The ideal scenery here is to simply sit back, unwind and let nature follow all the way through.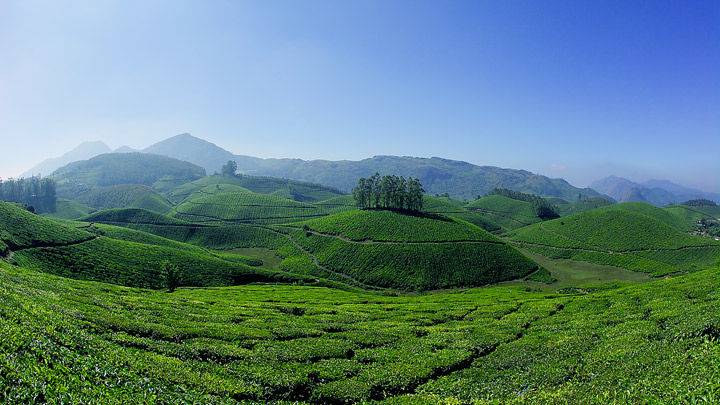 15) Goa
Yes, it is clichéd, but it is still one of the best getaway destinations for a Bangalorean! Goa is a complete package, popular on one hand for its association with its multi-cultural roots in the form of many churches, temples and synagogues, and on the other hand, for its super fun and hip rave parties. Its diverse attractions have put it as one of the most popular destinations of international tourism in India.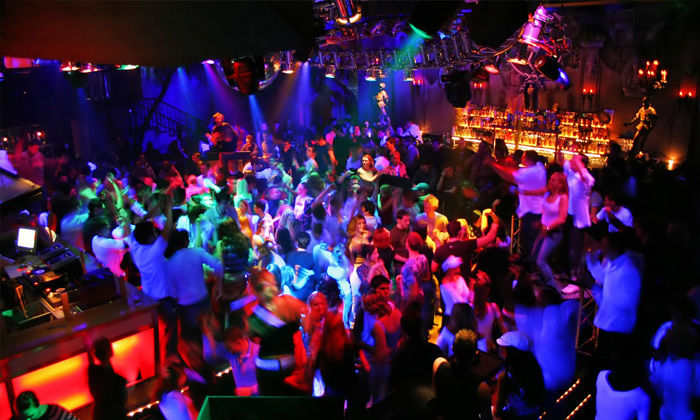 16) Ooty
A mere 270 kms away, Ooty is like a fresh breeze on a warm, sunny day. An adventure lover's hub, a honeymooner's dream and a family vacation destination, it is a must-visit for everyone. You could take a cycling adventure or a simple stroll. You can head to the Mukruthi peak and spot some Nilgiri Tahr or just go boating. Flowers blossom in the midst of nature, mountains come alive with the sound of wildlife, and the expansive greenery leaves you awestruck.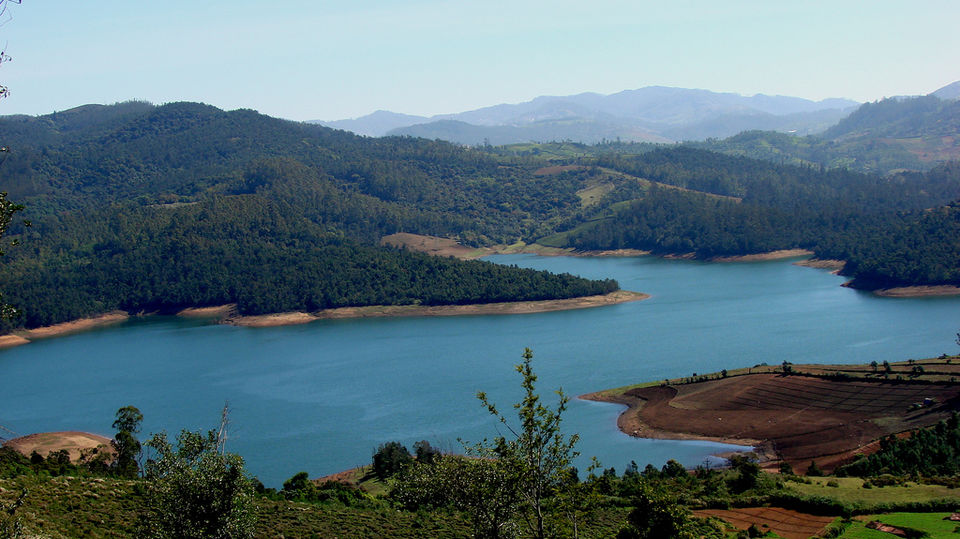 17) Kodaikanal
The hazy valleys, misty surroundings and the green slopes entice you! Perfect for a journey with your inner self, Kodaikanal is also called 'The Gift of the Forest'.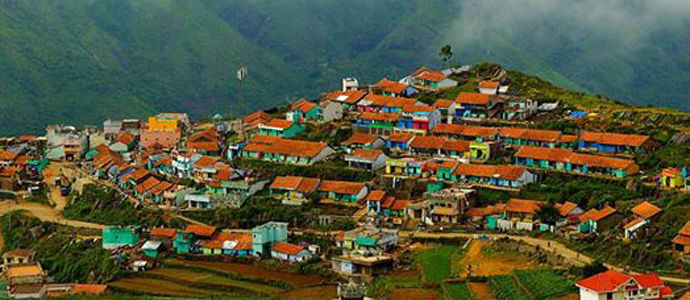 18) Agumbe
A beautiful trek, Agumbe is a beautiful rainforest on the southern shores of Karnataka at a distance of 355 kms from Bengaluru. Home to the formidable King Cobra and other diverse animal species, Agumbe is also home to numerous medicinal plants. Lush covers of green trees make sunlight a rare commodity here.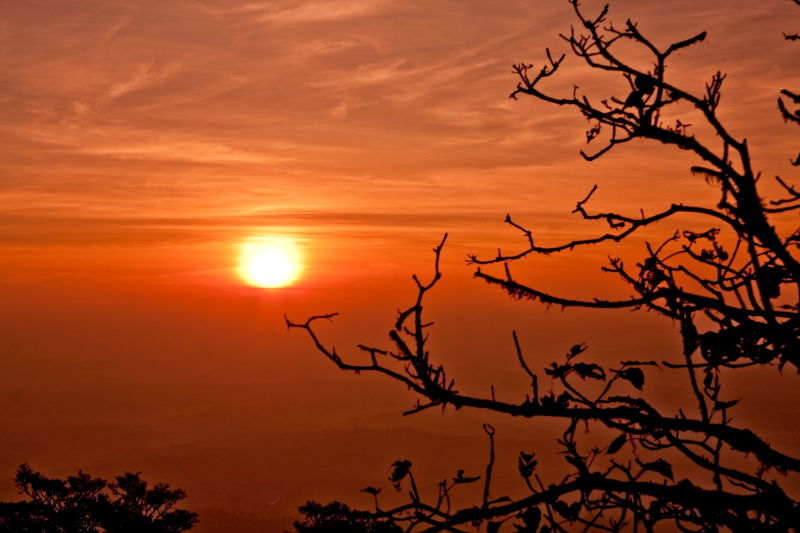 19) Kabini
Around 250 kms from Bengaluru, wilderness embraces you here in this untouched paradise. Once a popular destination among the British Viceroys and now, an ideal weekend getaway, Kabini has a lot to offer. A coracle ride on the mystic Kabini River, spotting a tiger on a boat ride if you are lucky, taking an elephant ride early in the morning or a jeep safari to witness exotic wildlife, are some things you can do here.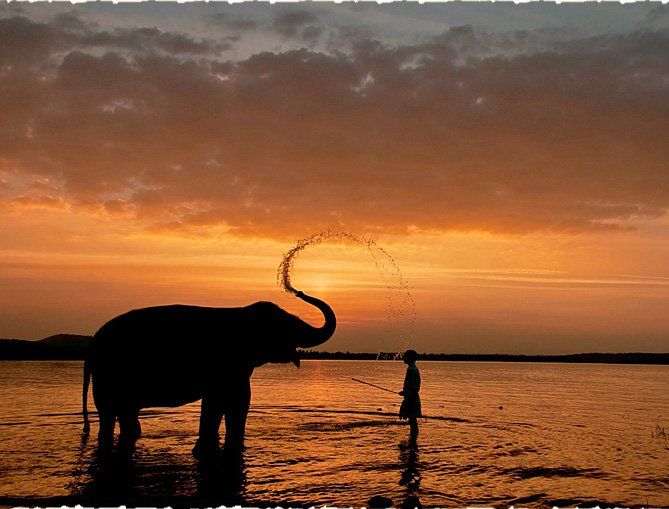 20) Manchinbele
This place is for those who want to chill with their colleagues or families. Ideal for team outings, this place is the best option for an adventurous and exciting camping trip. Some of the adventure sports here include paintball, zipline, rappelling, jumaring, burma bridge, and tight rope walking. It is a beautiful place at a distance of around 50 kms away from Bengaluru.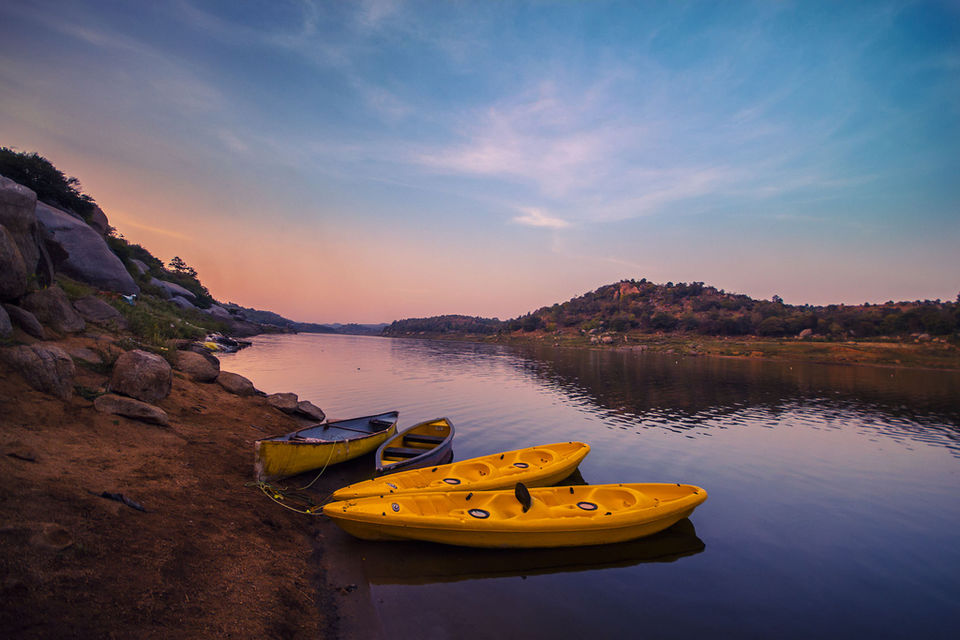 With the weekend right around the corner, pack your bags, and set out to one of these places for a calm and peaceful getaway!