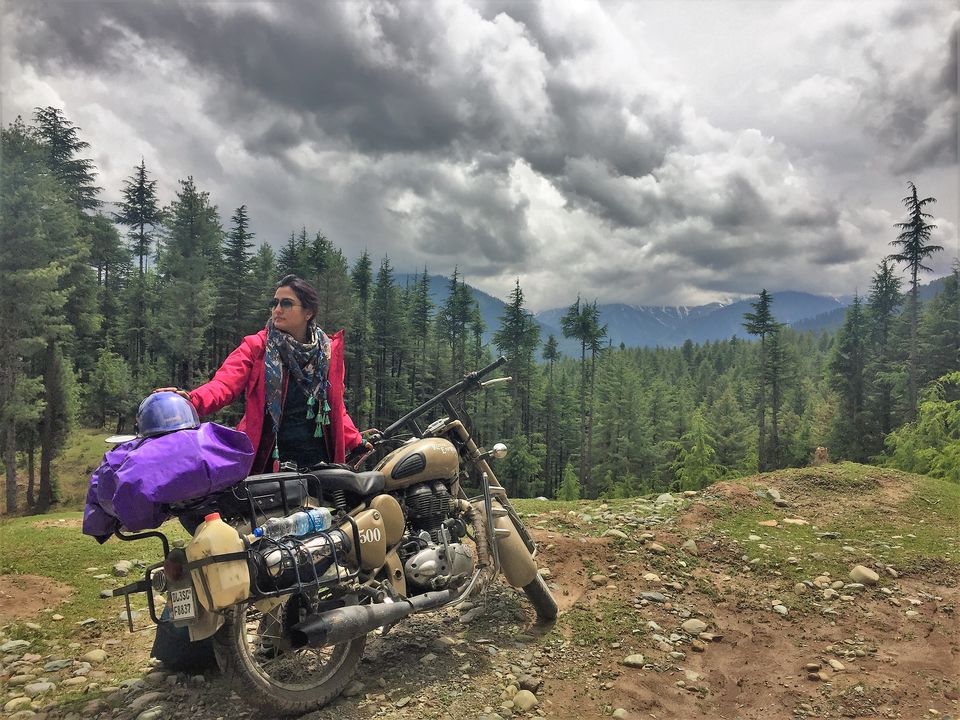 In Summer 2018, I ticked off one item from my bucket list - riding a bullet across unexplored and challenging parts of North-West Kashmir; it was an #adventureactivity in itself.
In order to show you the unexplored beauty of this offbeat part of Kashmir, I am sharing 21 stunning photographs (taken on iphone) while riding from Srinagar to Tangdhar. Tangdhar is a small village near the North-Western LOC in Karnah Tehsil of Kupwara District. In order to break my journey, I stayed overnight at Kupwara.
My final route was: Srinagar – Sopore – Kupwara – Kralpora – Warsun – Teepee – Chowkibal – Sadhna Top – Naichian – Tangdhar (Karnah)
To read in detail about my journey, please check Kashmir Series on my blog - Life Beyond Usual - where I share my travel experience, tips and insights. Also, follow on Facebook and Instagram for more travel updates and stories.

Meanwhile, enjoy these pictures!