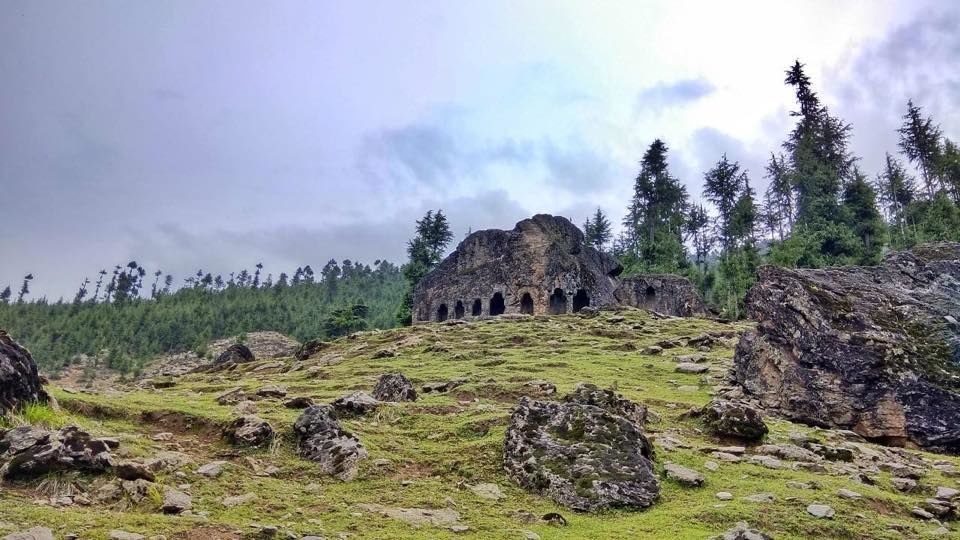 During my trip to Northern Kashmir, I came to know about two mysterious places in Lolab Valley - Satbaran and Kalaroos Caves.
Satbaran (Seven Doors) is an ancient stone carved architecture of which nothing much is left, except a huge stone wall with seven doors carved out of it. Although the origin or the purpose of Satbaran is not known, few believe that it used to be a temple made by Pandavas of the Mahabharata, with idols placed on all 7 doors.
It is also believed that these seven doors represent seven routes to Russia and other Central Asian countries through the hidden caves in the mountain that stands tall just behind Satbaran. After crossing Satbaran, a gradual climb took me to a mountain jungle through huge pine trees.
Locals believe that these caves extend till Russia and during silk-route time they were used when Kashmir valley used to get completely covered in snow.
To read in detail about my epic bike journey to the offbeat North Kashmir exploring Kupwara, Tangdhar, Teetwal and Lolab, please check Kashmir Series on my blog - Life Beyond Usual. Also, follow on Facebook and Instagram for more travel updates and stories.