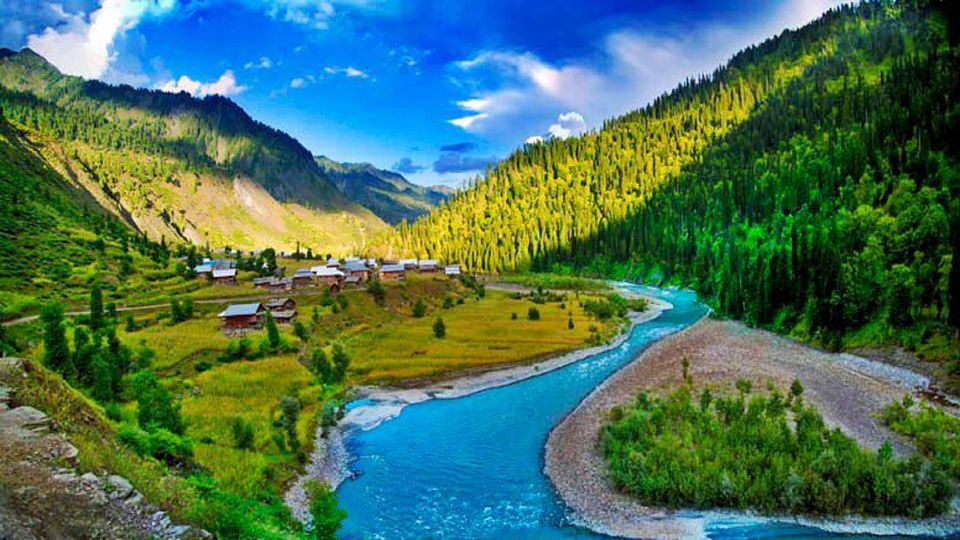 Yusmarg is a hidden mountain gem in Kashmir Valley. It is time you come out of the cliched (of course, yet beautiful) spots in Kashmir and visit the more unexplored areas in this majestic valley. This place is also referred to as the "meadow of Jesus" as it is believed that Jesus Christ had spent some of his never-talked-about years in Yusmarg. Quite surprisingly this town offers you places to see as well as exciting activities.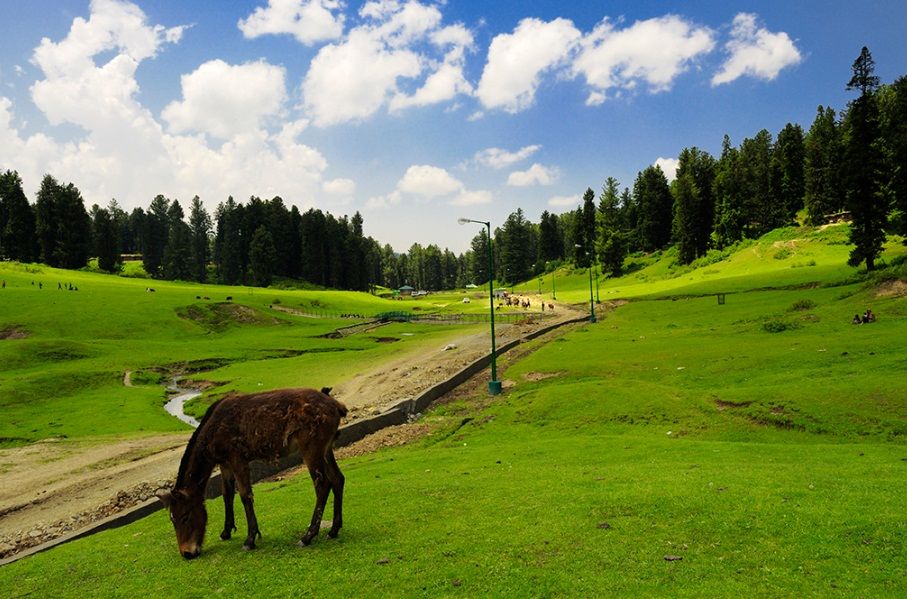 Things to see:
Nilnag is the reflection of the beauty of Kashmir. Regarded as one of the most beautiful lakes in the valley, Nilnag is a place of relaxation before you kick start your trekking expeditions in Yusmarg. The blue water, pine treeks and the silent ambience around this lake compliments its beauty and it is all absolutely magical.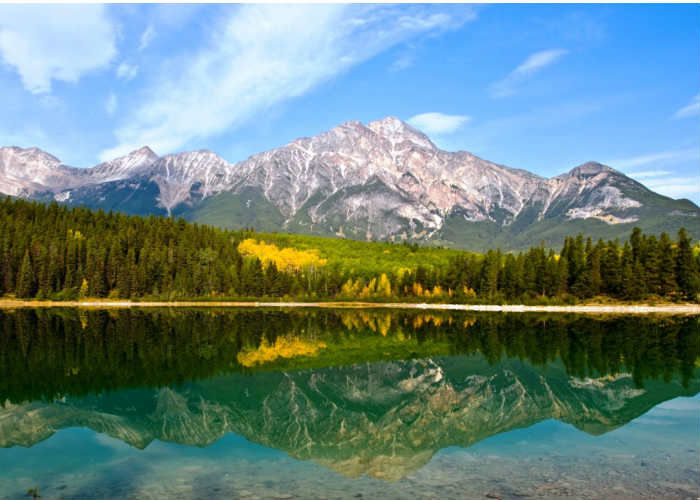 Doodhganga, at 2 km west of Yusmarg, is a quick streaming river named after the water that agitates into white foam when hitting the rocks which gives it a white color. The banks of this river is the ideal spot to cookout or picnic, or relaxation amidst picturesque meadows.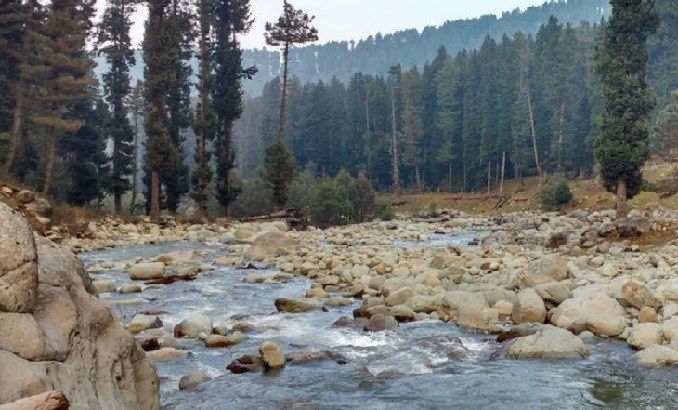 Charar-i-sharief is one of the most ancient in the Kashmir valley and is a major pilgrimage destination for muslims living in this valley. People from all around the world visit this dargah. It is also famous for its qawwali or sufi music. Inheriting a heritage of about 600 years old, Charar-i-sharief was built to pay homage to one of the holy saints of Sufism, Sheikh Noor-ud-Din Noorani.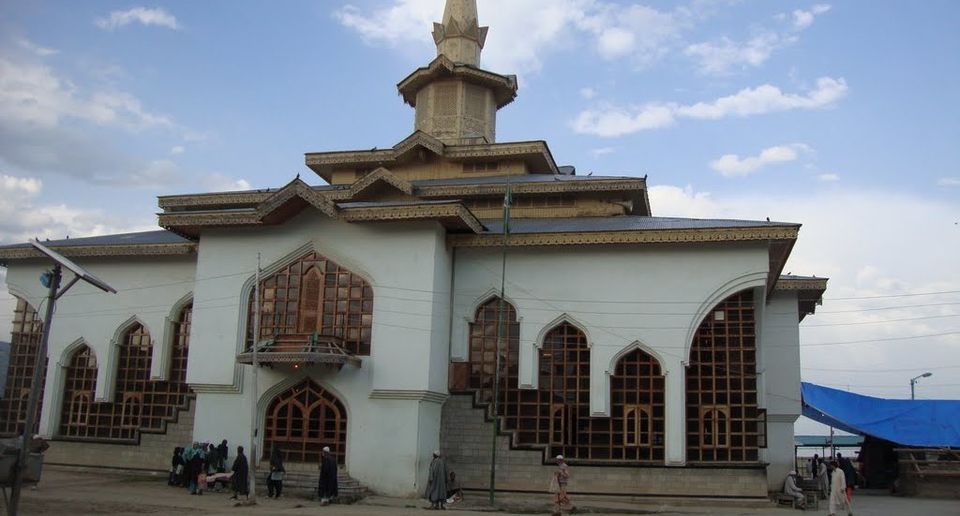 Sang-e-Safed Valley
Sang-e-Safed, or White Rocks, is situated 10 kilometers away from the Yusmarg Valley in the Budgam District of Jammu and Kashmir. This is an oval meadow dissected by a Doodh Ganga tributary. This is a perfect spot for a picnic or camp night.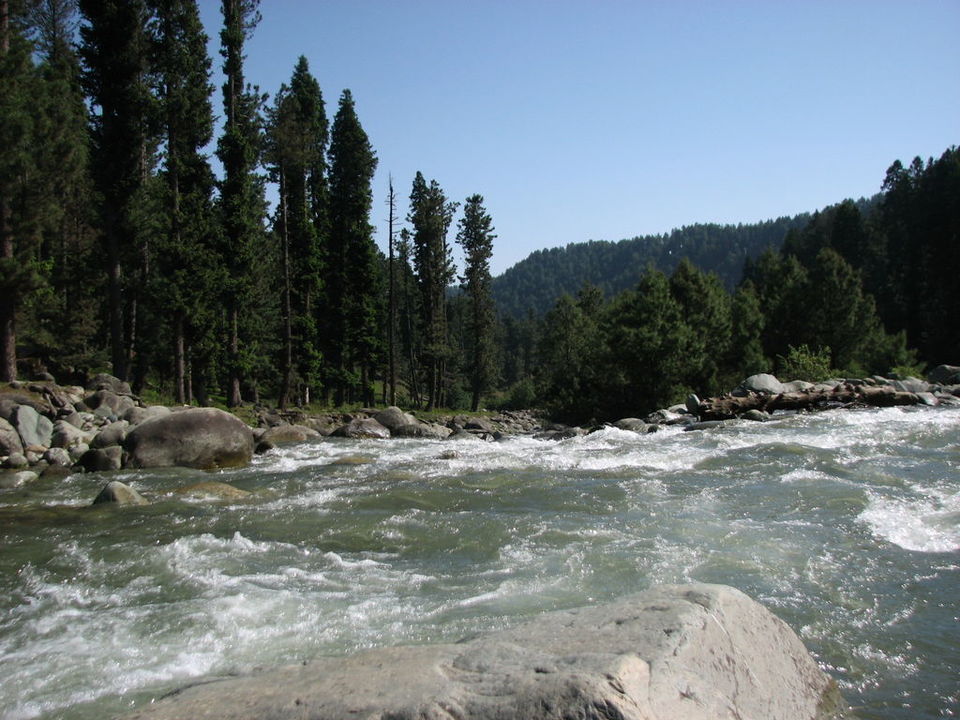 Things to do:
Pony Ride
Pony riding is one of the things you can do in the whole of Kashmir Valley. Yusmarg is a brilliant place for pony rides. Compared to other destinations, the ponywallas of Yusmarg charge you a rather reasonable rate and take you across Neelanga, Doodh Ganga, Burgah, Haljan and Tripur.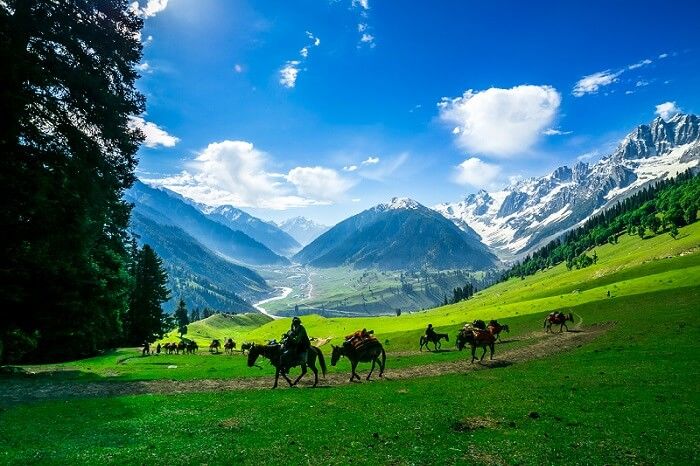 Trekking:
Diskhal & Liddermar
The Sang-e-Safed valley can be a brilliant start for interesting and unsung treks. These untouched meadows are 25km from this valley and you can start your trek from the Sang-e-Safed Valley.
Fresnag
Fresnag is a popular hiking destination located north of Yusmarg. You never lose the sight of mountains in this hike and it an easy hike when you want a break from the relaxed atmosphere in Yusmarg for a short adventure.
Drugdolen
Drugdolen lies between Yusmarg and Burga. It is a plain valley surrounded by sedimentary rocks. The hike is one hour from the base camp of Yusmarg. The silence and smooth breeze in this hike with mountains and hills surrounding the region is one of the best views you can fetch in Yusmarg region.
How to reach:
By Flight: The nearest airport is Srinagar Airport
By Bus: Public buses run from Srinagar to Yusmarg every morning and evening (timings change, so confirm at Main Bus Stand). Cost per head in local buses is INR 80-100 per head.
By Car: Take a private car from Srinagar. Yusmarg is 47 km south of Srinagar and takes approximately 2 hours by road. Prepaid taxi from the airport to Yusmarg will cost around INR 2000. The same from Srinagar would cost INR 1800. Shared taxis charge INR 200-250 per person.
Recommended Route:
Srinagar-Chadoora Road to Chadoora first. Then take the Charar-i-Sharief Road and proceed towards Yusmarg.
Accommodation:
The best accommodation to seek in Yusmarg is the J&K Hutment Complex which provides rooms (starting from INR 1500) and dorms (INR 150-200). Contacts: (+91) 9797927055, (+91) 9469515051
Other important contact to record is that of Yusmarg Development Authority. Contacts: 01951-2442666, (+91) 9419002593
Frequent Searches Leading To This Page:-
most visited places in jammu and kashmir, a guide to plan kashmir trip safe, glacier trek packages for friends, solo trip kashmir packages from banglore, family trip packages to jammu and kashmir ,kashmir tour packages for family , top kashmir tour packages for honeymoon, kashmir group packages , sports activities in gulmarg , top activities in kashmir , top valley to visit in srinagar , budget hotels in kashmir , best local site seeing in kashmir , srinagar best food , adventure in kashmir