If you have been looking to either learn yoga or take your practice sessions to the next level, then Yoga Day is the perfect time to get that passion going. But instead of booking classes in your own city, you'll be better off heading to these sensational destinations to find your inner peace.
This curated collection lists the top four ideal destinations for your Yoga Day escape.
1. Kerala
Home to the science of Ayurveda, Kerala has emerged as the yoga capital of India. The state is home to some of the country's best yoga ashrams, such as Sivananda Yoga Vedanta Centre, Ashtanga Yoga Ashram and Santhiyoga. Meditating and practicing yoga near the breathtaking backwaters further adds to the spiritual experience that is Kerala.
Top Yoga Retreats in Kerala
a) The Bamboo Cottage, Ezhupunna
This rustic cottage is nestled in the misty jungles of Kerala. Built on the grounds of the Kerala Ayurveda Centre, this villa is made purely out of wood and makes for an ideal escape.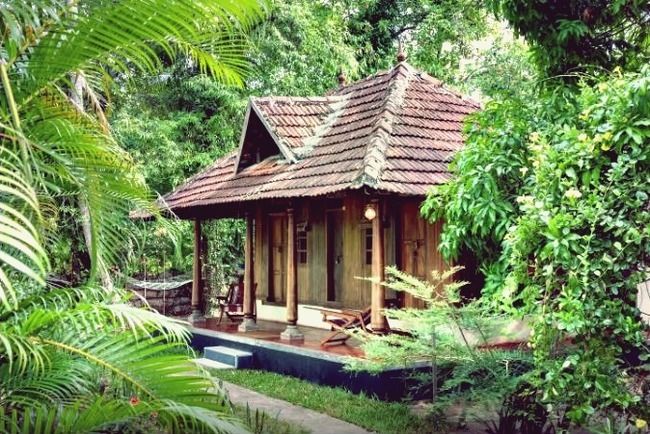 b) Backwater Facing Room, Kodamthuruth

Located in a small village between Alleppey and Cochin, this family-run homestay is perched right besides the backwaters of Kerala. The place also offers bicycles on rent, Ayurvedic massages and daily boat rides around the area.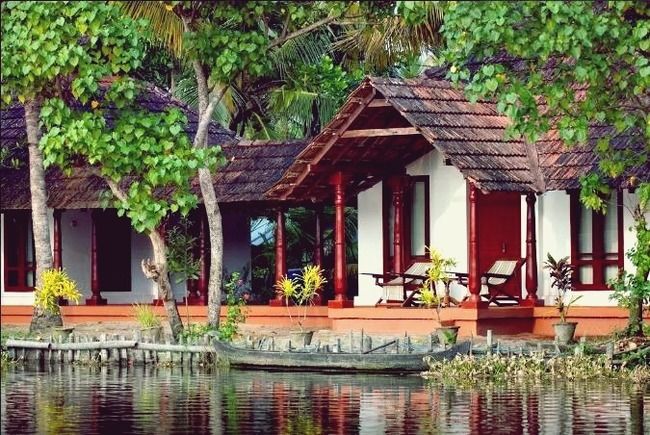 c) The Jackfruit Tree, Elathur, Kozhikode District

Airbnb has some of the most stunning properties in the southern part of India and The Jackfruit Tree estate is one of them. In fact, this tranquil estate even has its own private beach! The property is located less than a kilometre away from the National Highway and is in proximity to the scenic town of Calicut.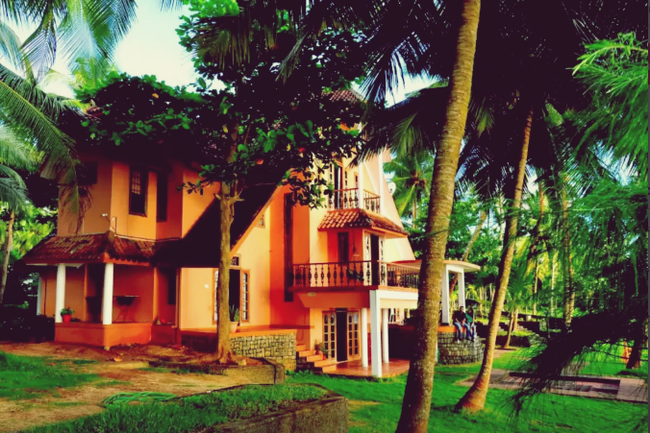 d) Indra Yoga Retreat, Thiruvananthapuram

Located around 3 km from the popular Kovalam Beach, Indra Yoga Retreat has everything you can ask for in a yogic homestay. Away from the crowd, it offers daily yoga classes, weekly Hatha foundations and an in-house yoga teacher to move you along.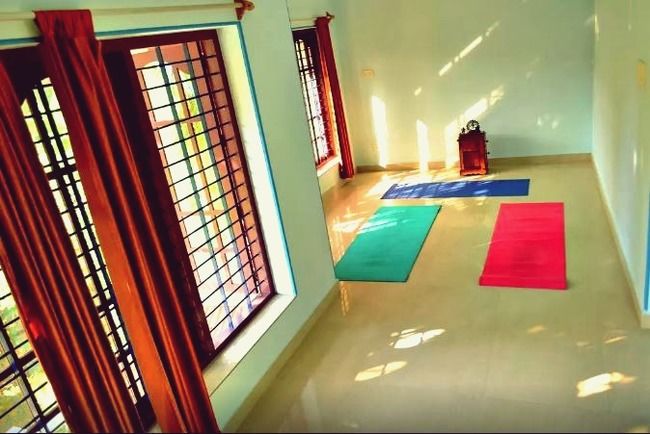 2. Goa
Goa takes pride in its wide and luxurious array of beach resorts. From luxury yoga holiday retreats to beach shack hotels, the state has definitely become an attraction for those looking to unwind. But what the conventional tourist misses out on are the numerous yoga retreats that dot the coast of Goa. If you have an interest in this ancient art, then there you can many quiet and isolated cottages here that also double up as yoga retreats.
Top Yoga Retreats in Goa
a) Casa dos Silveiras, Divar Island
This charming Portuguese villa has been the ancestral home of the Silveira family for over 100 years. Located in the village of Malar on the small and beautiful island of Divar, this place is connected to the mainland only by ferry from Ribandar and Old Goa.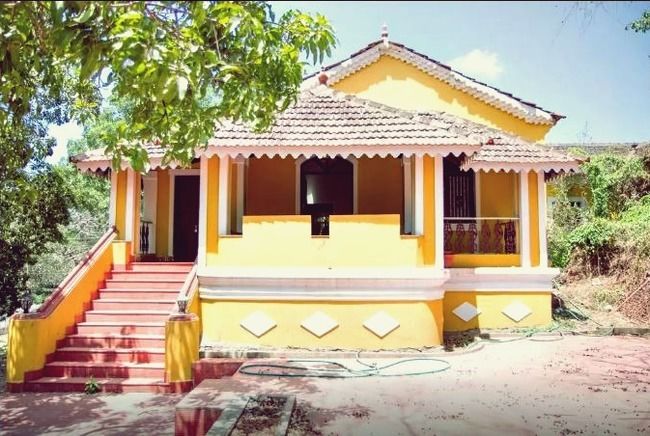 b) Private Space in Middle of Nature, Agonda
Private Space in one of India's most crowded tourist spots manages to stay true to its name. Meant for souls who seek isolation, this spot has a beach a few kilometres away, but without the usual crowds that come with it. Besides being available on Airbnb, there is nothing public about this property, as it remains hidden in the jungles of Goa.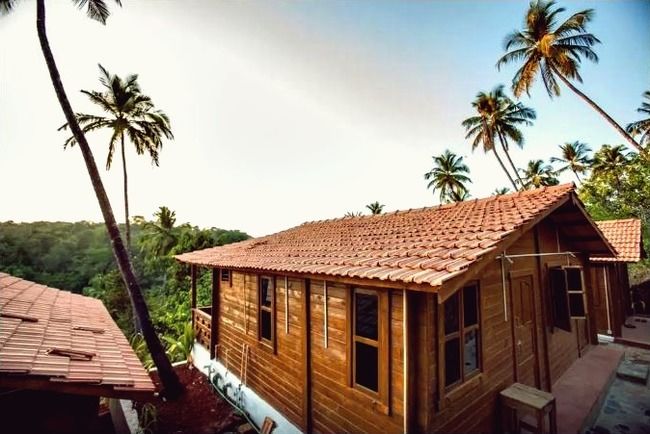 3. Uttarakhand
The heavenly land of Uttarakhand has been frequented by the most popular and most austere in their search for yogic trance. From The Beatles to Mark Zuckerberg, the spiritual energy of the state has already permeated across borders. But disciplinarian ashrams are not everyone's cup of tea, making these tranquil homestays the best possible replacements.
Top Yoga Retreats in Uttarakhand
This stunning property is located just 100 meters from the famous Naukuchiatal Lake. Tucked away in the middle of a forest, this beautifully designed homestay is close to recreational centers that offer paragliding, trekking, boating etc.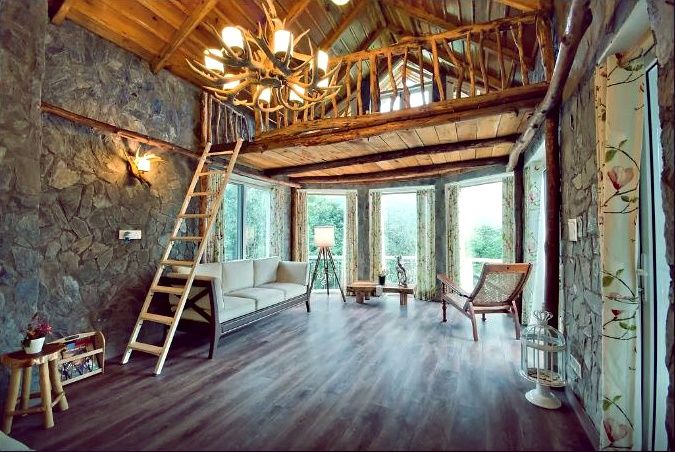 b) Ringol : Jilling Terraces, Nainital

Jilling Terraces is set in an expanse of 100 acres of untouched forests. The cottages have become one of most popular properties on Airbnb and you definitely need to see it to believe it. Just 2 hours away from Nainital, this 80-year-old house gives a stunning view of the Gola range of the Himalayas.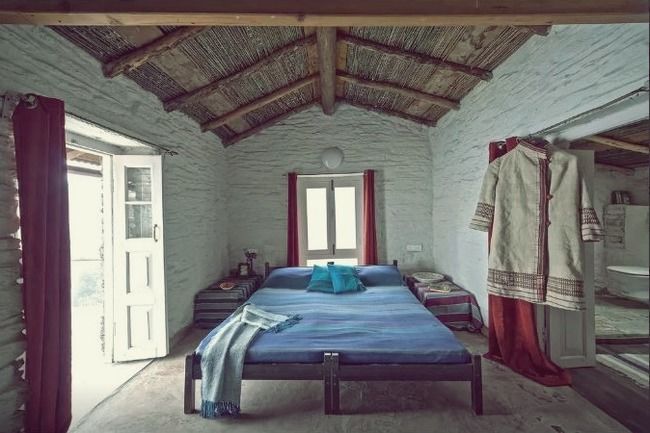 If you are looking for a spiritual getaway that takes you to quiet hill towns, then Himsukh is the answer to your prayers. Nestled in Ranikhet, this cozy yet spacious property boasts a fabulous view of Nanda Devi and Trishul peaks of Kumaon Himalayas.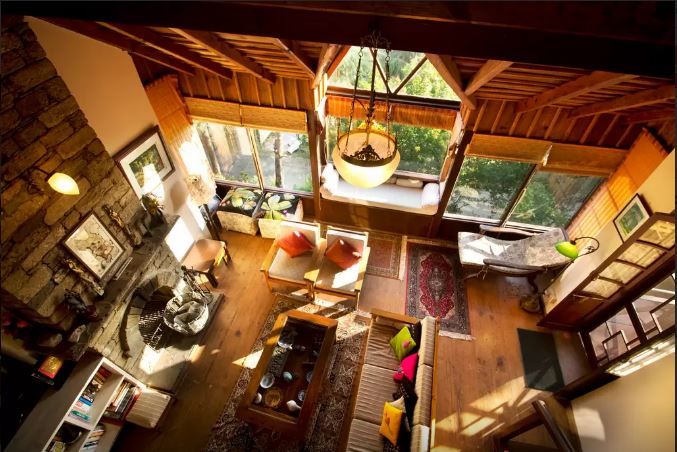 4. Rajasthan
Those following the trail of spirituality across India, will often end up in Rajasthan on the look out for Vipassana. But lately, other forms and variations of yoga have caught mainstream attention too. Places such as Pushkar already have a large number of yoga teachers who can be hired at convenient charges for a satisfying Yoga Day getaway.
Top Yoga Retreat in Rajasthan
Rosie's Retreat Homestay, Udaipur

Rosie's Lakeside Retreat Homestay is a recently opened, yet highly popular homestay in the Old City of Udaipur. Located behind the City Palace, Rosie's has an awe-inspiring lake view. This Airbnb property has also been mentioned in Lonely Planet Magazine's (March 2015) "30 hip homestays from Rio to Paris" and should not be missed!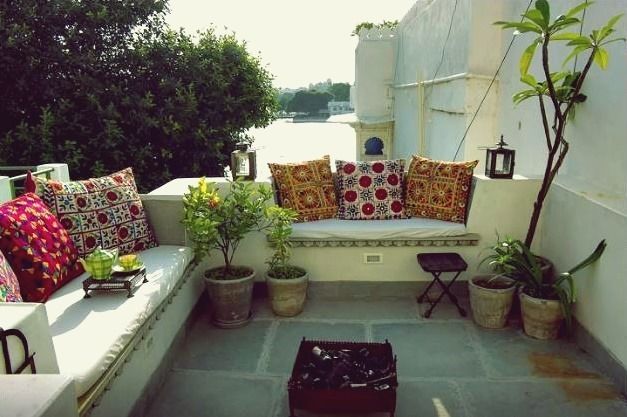 Sponsored article for Airbnb.