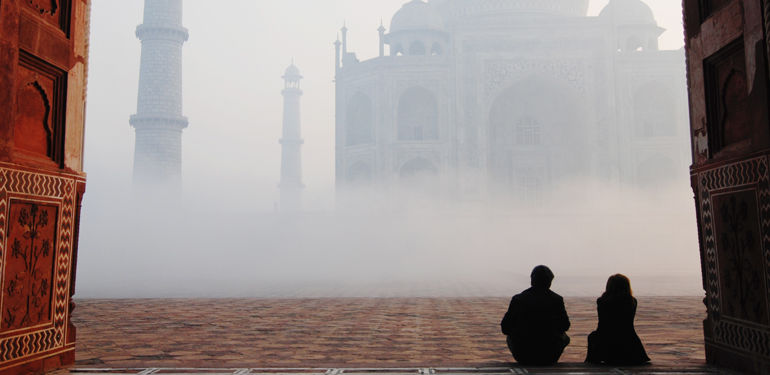 The day before yesterday, when I was checking my Facebook updates, then I found a quote on my time line "Traveling is like flirting with life. It's like saying, 'I would stay and love you, but I have to go; this is my station.'" – Lisa St. Aubin de Teran. This quote compelled me to think what the purpose of my travel is? And from that moment I am preparing a list of my reasons to travel. I also want to share with you to know whether you all have the same reasons to travel or something else.
1. To get rid from daily routine and distress myself
2. To find the inner peace
3. To discover myself and broaden my vision of life
4. To see the beauty of nature
5. To make new Friends
6 To immerse in a new culture
7. To taste the local cuisine
8. To enjoy the freedom
9. To feel like a bird
10 To explore my creativity
11. To capture the nature in my camera and enhance my photography skill
12. To view "home" with a new pair of eyes
13. To become a part of unique cultural, art, and music festivals
14. To make myself more positive towards life
15. To strengthen my social skills
16. To appreciate the value of solitude and try different way of living
17. To leave my comfort zone for sometime
18. To curate a group of friends in all corners of the globe
19. To become a storyteller
20. To improve my sense of reading map
21. To live a life without regrets
22. To bring out my adventurous spirit through spectacular realms of nature: forests, jungles and mountains
23. To invest in my mental wellness
24. To empower myself
25. To stay forever young at heart
26. To inspire and be inspired
27. To interact with animals in the wild
28. To stop making excuses for things you really want to do
29. To build long-lasting relationships
30. To face my fears and gain courage
31. To mature and become independent
32. To lead by example for my future generations
33. To acquaint with the history of that place
34. Last but not the least To share my trip on TRIPOTO :)
There will always be some reasons (excuses) to not go but most of us are unaware of the purpose of our travel. So I would like to request to every traveler to find your purpose and start your journey.
Bon Voyage !!!