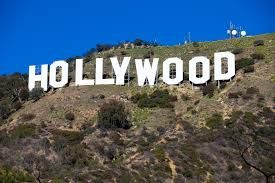 5 Days in LA Suggested Trip Itinerary:
Day 1 - Santa Monica Pier, Shopping/Dinning at 3rd Street Promenade, Venice Beach and spend the evening at Getty Centre. The Getty Centre is only open until 9pm on Saturdays. At the Getty Centre you will get 270 degree view of the city and it is perfect for sunsets
Day 2 - Start your day at Newport Beach. During the summer time there are various cruises offered to nearby islands or whale watching can also been fun depending on the season. Late afternoon, head to Queen Mary for a self guided tour. The last entrance is at 4:30pm
Day 3 - Universal Studios ! You will need one full day at the Universal Studios. Weekdays are good if you want to avoid long line ups, however the theme park is open late on weekends. Be sure to take the behind the scenes tour of the studio. Discounted tickets are available at Costco and admission is included in 4 day GO LA pass purchased at Costco. If you are traveling without kids, be sure to hit up one of the night clubs on Hollywood Blvd (please check the reviews).
Day 4 - Spend the morning at Hollywood Blvd. Interesting places to check out include the Dolby Theatre (where the Oscars are held every year), TCL, Hollywood & Highland, Walk of Fame, Souvenir Stores, Wax Museum, Ripley's Believe it or Not and various other museums. You can also get a 30 minute guided tour of the Dolby Theatre. Various movie premieres are also held at Dolby Theatre. Hollywood Blvd is a very happening place with live entertainment around the clock. There are also various celebrity houses on the Hollywood Blvd, be sure to get a map to find out who's staying where. In the afternoon you can sign up for one of the tours, we took the Redline Beverly Hills Celebrity Tour. It was a two hour guided tour and we totally enjoyed it. Our guide took us to viewpoints where we can get good views of the city and Hollywood sign. He pointed out the celebrity houses in Beverly Hills and took us around the rodeo drive (where the celebrities shop and dine). Most tours end by 5 pm, you can spend the evening at Hollywood Blvd checking out museums, watching shows or even hitting up one of the night clubs. Another great option is to head to Griffith Park and Observatory to enjoy great city views and for some stargazing.
Day 5 - If you are really into movie, sitcom, and TV show productions - I would recommend the Warner Bros Studio tour. The tour is approximately 2 hours and add another hour for viewing exhibits. For the nature lovers, an early morning sunrise drive from Santa Monica to Santa Barbara on Pacific Central Highway (PCH) is high recommended.  The non-stop drive is approximately 2.5 hours by the ocean. However, there are various stopovers including the seal beach, hearst castle, etc which can turn this into a one day trip.
Other suggestions:
1. Accommodations: We rented a private studio on Sunset Blvd through Airbnb. It was central to everything we wanted to do in the city with spectacular views. The link below will give you $30 off your next airbnb rental:
www. airbnb.ca/c/sk930?s=8
2. LA GO Card Pass - Includes admission to major attractions. Its a great money saving option, depending on what you plan to do.
http://www.smartdestinations.com/los-angeles-attractions-and-tours/_d_Lax-p1.html?pass=Lax_Prod_Go