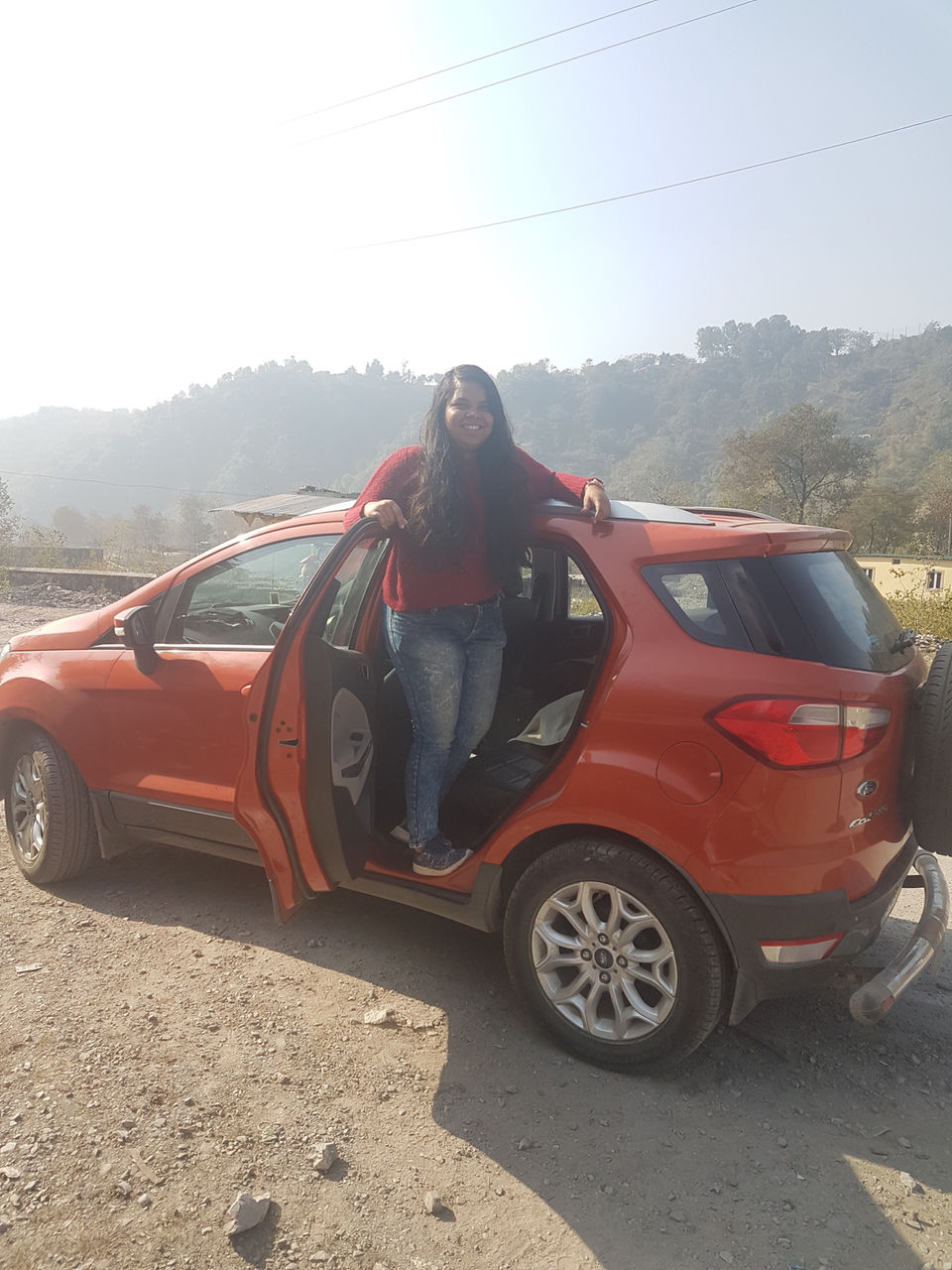 "Never did the world make a queen of a girl who hides in houses & dreams without traveling." - Roman Payne.
This is my quote for life.
I never knew that I love knowing places so much. When I started travelling, it was just an escape to spend time with my love. Little did I knew that I will fall in love with what I saw, learned, experienced, realised & so many things unexplained. So, this wander bug in me was finally out in open.
My love for travelling is not just about going somewhere & looking only at the top tourist attractions, clicking selfies & get back home; it is much deeper way of reading stuff about those places, knowing values involved, the local way of living, the art, craft & cultures, the regions unknown, the best food to be explored, the nightlife, the daily routines, their way of doing things, city's growth, education levels, thought process, nightlife & so many other things.
The way I share stories of my travel in my circle; people believe I have some sort of encyclopaedia of that place. But that is what I love about traveling. It makes you rich. It fills you. It just not fills your soul but your mind too.
So, here are the 5 best ways in which travel makes you rich!
1. Develops Interest
I always believe that when you know about something then it is always around you. Because knowing about something makes you conscious & when the next time you see it; you are ready to pick! Travelling makes you develop interests about places; routes; local attractions; food habits; way of living & much more. In this era of internet, everyone knows everything beforehand. So, you see a restaurant- you google for reviews; you book your stay- you see for ratings; even when you are on your planning stage- you look for places appropriate for the season. Enroute you google so many things you see or hear for the first time. So, travel develops that curiosity which develops interest. There must be so many people inspired by little things they discovered while travelling which changed there life in many ways.
2. Teaches Values
Travelling to pristine, scenic places makes us understand their values. I am a water baby & equally a mountain baby! Whenever I travel to those serene mountains with lush green environment & see people living there & picking the rags left behind by tourists; believe me, you feel guilty! Those mountains & clouds & trees are what makes you forget everything for that moment. Just imagine everything under rags??! Heap of garbage thrown on the hills is not a sight to behold but you can not even erase it out. Yes! You feel guilty. So, travelling to these places makes you a more civic person in your life. It makes you understand the importance of nature. It makes you realise how worthy fresh air feels. It makes you sense how beautiful the odour of the environment is!!
3. Helps us know the Basics
The art, craft, lingual, cultures, food- everything's in pure raw form- unaltered, unadulterated ! It teaches us the actual way one should lead a life. Technology, growth, development & all is great but that should always be intact to the roots. You know how tasty the un-mechanised daal tastes?? For that matter only a khichadi, made with fresh unadulterated spices, could steal the show away!!
4. Makes us our Better Version
We are not the same person ever again! Every place alters us a bit. Every experience does that to us. Every single person we meet leaves a mark. Sitting there in front of the massive sea with waves enchanting & moon looking at you- trust me- you are not the same person again. It makes you want for more in a better way! It teaches you to fill you soul.
5. De-stresses
I bet you guys- those 3 or 5 or even 1 day is the best time of your life. It makes you forget everything. It releases tension, makes you at peace. It makes you love more, think more, makes you creative, leaves you speechless & turns you into a storyteller !
6. Makes you fall in Love
Yesss!! You fell in love every second when you're travelling. Like they say, travel together to know each other the best! It is the most amazing thing to do. It strengthens bonds. Not just couples, but also friends & families. Oh man!! This feels amazing. Daydreaming is just a sign. Travelling is all about unconditional love.