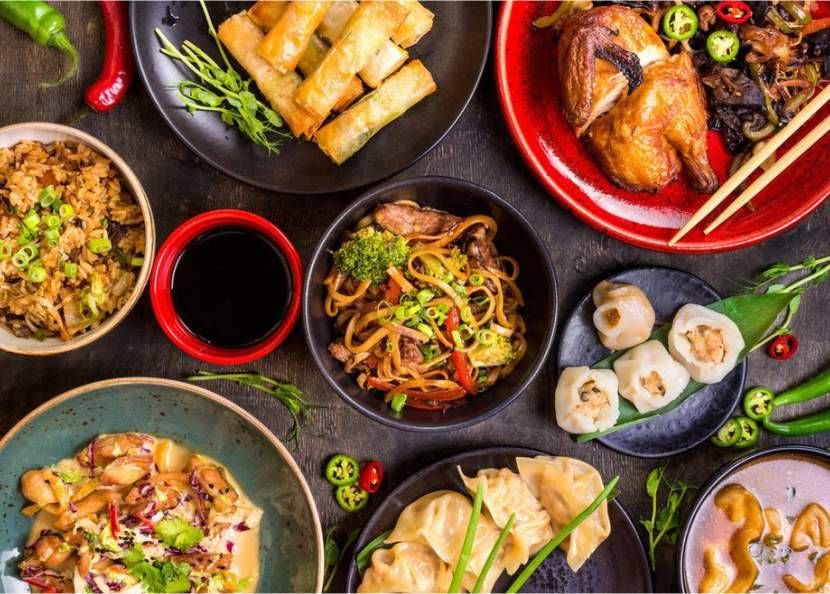 Imagine a day spent in Delhi, roaming around the streets of Connaught Place sampling different delights, or sauntering in the alleys of Chandni Chowk savouring the street food, or rambling about the many malls enjoying the delicious treats. Delhi is a paradise for food lovers and offers many experiences for true connoisseurs. But do you know that Delhi has many exciting restaurants that can take you for a culinary adventure around the world? These places provide a satisfactory dining experience and offer wholesome cultural ambiences that instantly transport you to the destinations that you crave to visit.
As travel continues to be restricted, here is a list of restaurants in Delhi that can take you for a trip around the world:
1. Korean Cultural Centre (Korean)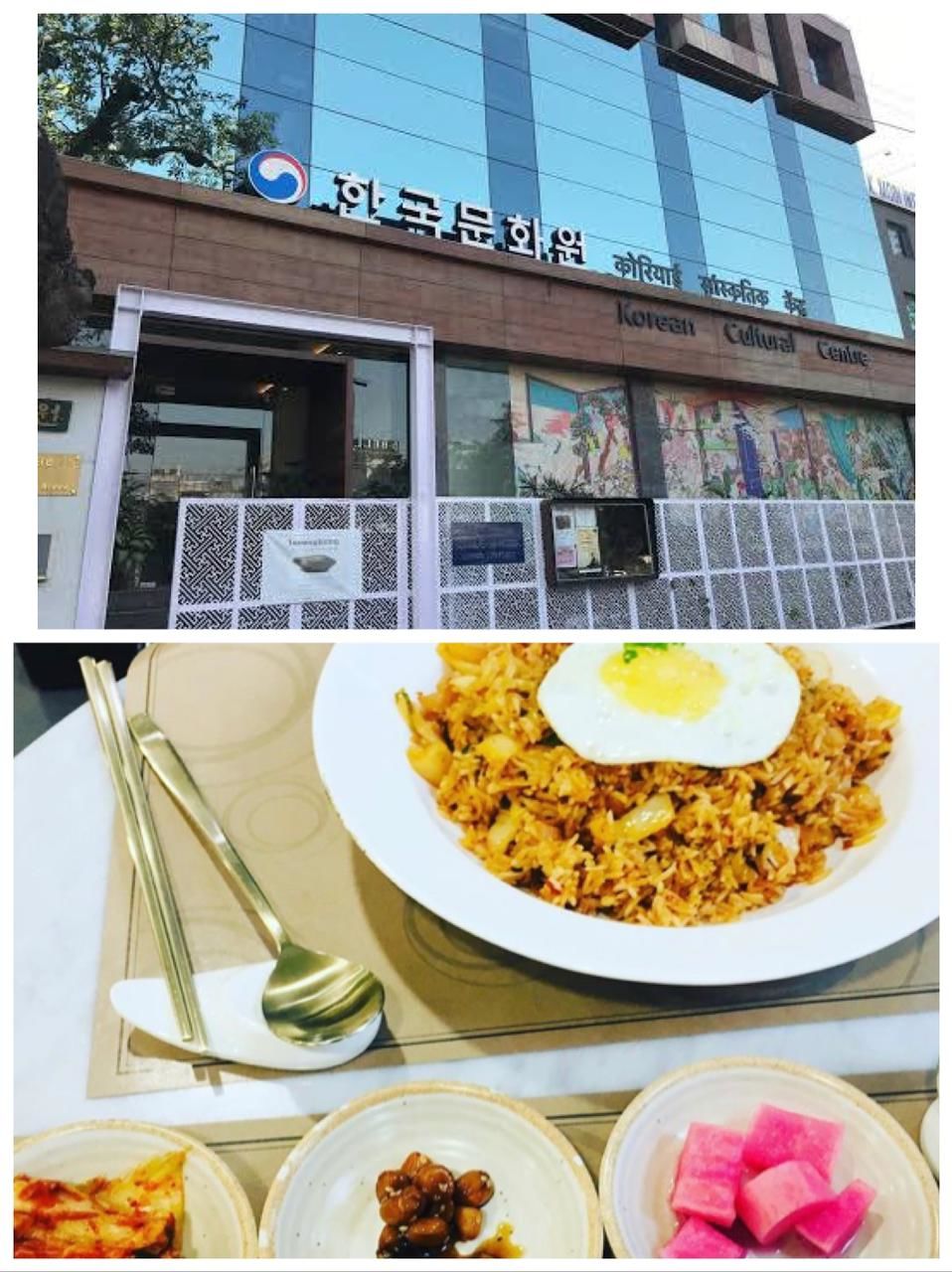 This cultural-exchange centre in Lajpat Nagar is a mini Korea. It is a part of the diplomatic mission of South Korea and is dedicated to popularizing the Korean Culture in India. In case you cannot get enough of K-Pop and K-Dramas, this is the place for you. It offers guided tours, exhibitions, Korean film festivals, language classes, K-pop contests, and dance soirée. You can visit the official website for more details on the upcoming events. Apart from a plethora of cultural activities, the centre also has a cafeteria that serves authentic Korean food all day long. From Kimchi and Bibimbap to Ramen and Korean Curry Rice, the place serves every Korean delicacy. The ambience is simple yet elegant, which is the mark of the South Korean lifestyle. Prepare to be transported to Seoul!
Timings: Mon to Sun- 9.00 am to 6.00 pm
Where: Lajpat Nagar 4, New Delhi
Cost: Rs. 800 for two (approx.)
2. Sevilla, Claridges (Spanish)

Named after a small town in Spain, Sevilla is primarily a Spanish restaurant even though it offers multi-cuisine food. As you enter the premises, you are greeted by white-stone walls and fire torches reminiscent of Spanish architecture. A stream of water runs through the entire landscape, and the outdoor seating is dotted with tepees that look ethereal. The menu is quite extensive with traditional Spanish food such as Tapas and Paella; however, the Italian menu is also quite extraordinary. It is perfect for a cosy dinner date or a fancy-schmancy fine dining experience.
Timings: Mon to Sun- 7.oo pm to 11.45 pm (dinner only)
Where: Claridges, Dr. APJ Abdul Kalam Marg, Tees January Marg Area, Delhi
Cost for two: Rs. 4500 for two (approx.) without alcohol
3. Leo's (Italian)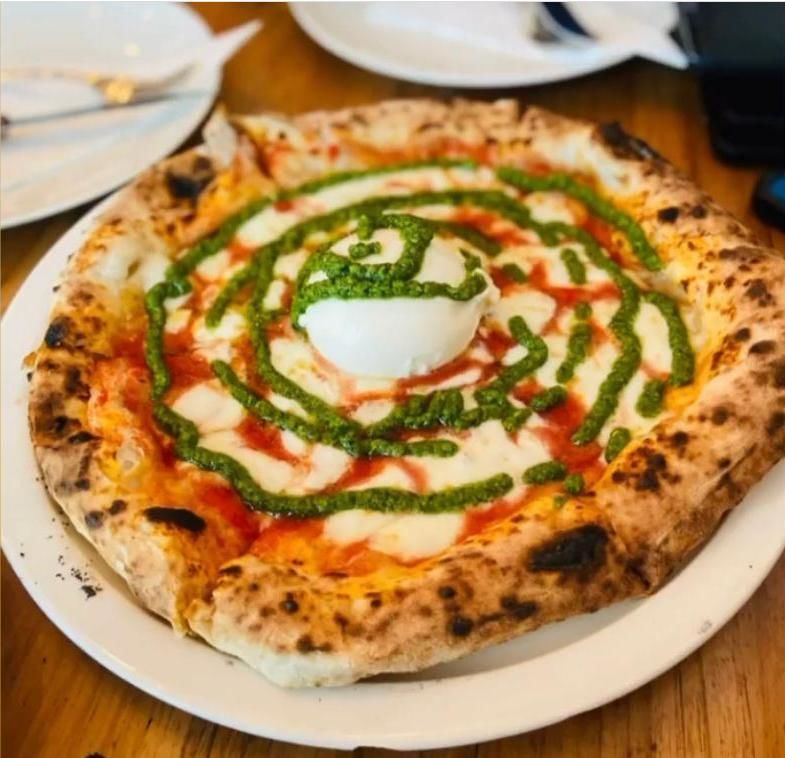 Have you ever craved artisan pizzas? Do you dream of travelling to Naples for sampling their mouth-watering pizzas? Then Leo's in Vasant Vihar is the perfect destination for you. With a rich Italian menu, the place is a haven for pizza-lovers. While the ambience may be unassuming, their pizzas are not. Whether it's the Burrata Pesto or the Quattro Formaggi, you are assured a 'foodgasm' for every pizza you try. Each bite is a vicarious trip to Italy!
Timings: Mon to Sun- 12 noon to 11.00 pm
Where: Basant Lok Market, Vasant Vihar, Delhi
Cost: Rs. 1700 for two (approx.) without alcohol
4. Gung the Palace (Korean)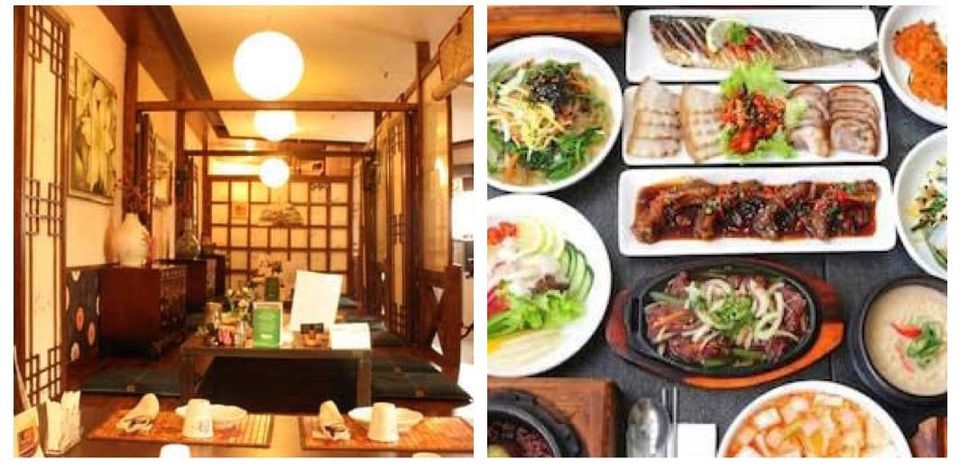 While the Korean Cultural Centre provides an immersive cultural experience, Gung the Palace is known for its traditional Korean floor seating and themed murals. However, the restaurant is a must-visit for its private cabins that offer a luxurious experience and are highly reminiscent of South Korea. The menu features exotic Korean cuisine such as Pajeon (green onion pancake), Doenjang-Chigae (Korean soybean stew) and Kimchi (fermented vegetables). The restaurant also serves Soju, a rare Korean alcoholic beverage.
Timings: Mon to Sun- 11am – 3pm, 5:30pm – 11:30pm
Where: Near Ashirwaad complex, Green Park, Delhi
Cost: Rs. 3000 for two (approx.) without alcohol
5. Yeti-The Himalayan Kitchen (Tibetian/ Nepalese)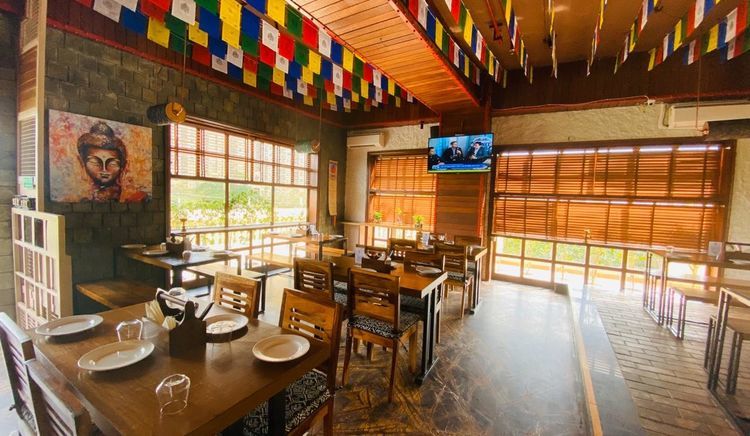 Are you fond of Momos and Thukpa? Do you think you know Tibetian food well? Head over to Yeti in Connaught Place for the real taste of Tibet. You will be pleasantly surprised by the sheer variety of Tibetian and Nepalese cuisine on offer. In addition to the usual staples, you can try Shabhaley (Tibetian deep-fried pie) and the Nepalese Platter. It also has unusual momos such as Aloo Momos and Jhol Momos (Momos served in Soybean Paste Curry with Nepalese Spices). The ambience reminds you of the Great Himalaya Trail and screams boho chic.
Timings: Mon to Sun-12 noon to 11.00 pm
Where: In the Colonnade, Block B, Connaught Place, Delhi
Cost: Rs. 1500 for two (approx.)
6. Pa Pa Ya (Modern Asian/ Japanese)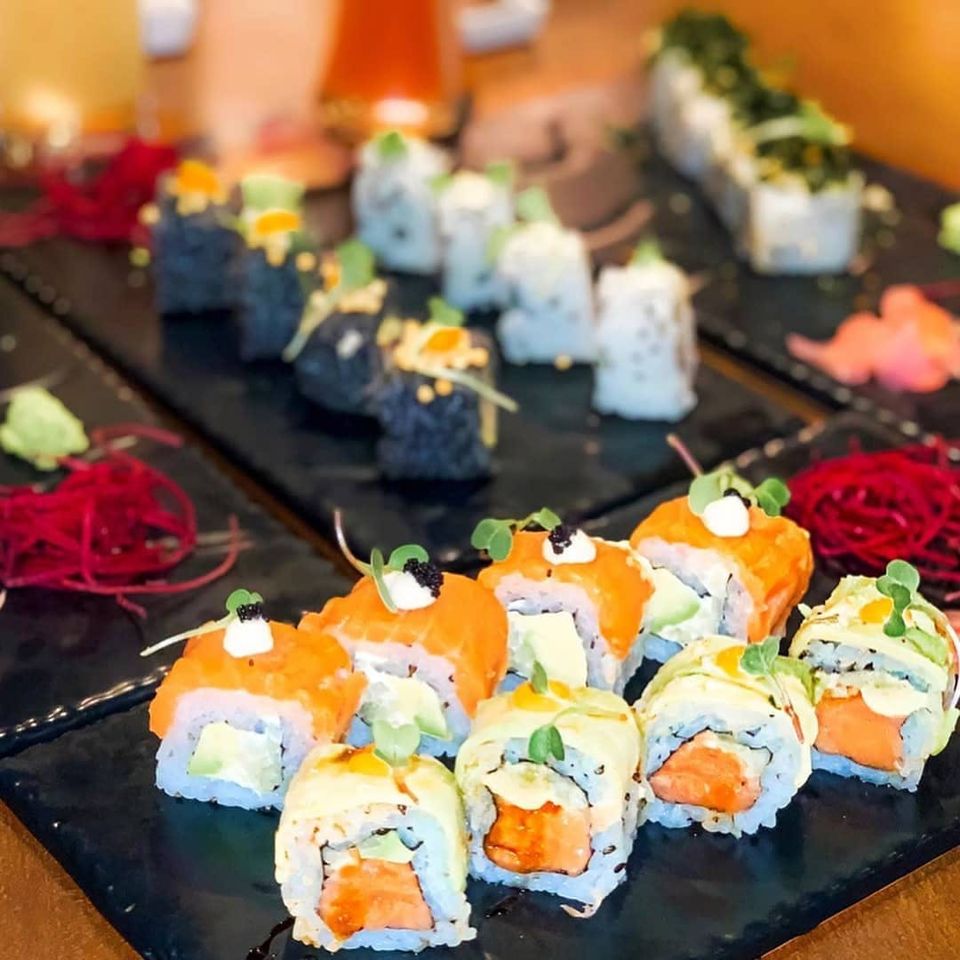 Primarily known for its modern take on traditional Asian delicacies, Pa Pa Ya is also known for its heavenly Sushi, Sashimi, Yaki Udon noodles and Phad Thai. Created and conceptualized by Zorawar Kalra of the Master Chef Fame, the restaurant is a slice of paradise for Asian Food enthusiasts. While everything on the menu is quite divine, my pick would be their unusual take on the Japanese dishes. The restaurant is also famous for its sophisticated culinary methods, such as molecular gastronomy and its authentic ingredients. A visit to Pa Pa Ya is an absolute must, so the next time you are in Select CityWalk, do not miss out on this unforgettable experience.
Timings: Mon to Sun-11.00 am to 9.00 pm
Where: Select CityWalk, Saket
Cost: Rs. 2500 for two (approx.) without alcohol
7. Ala Turka (Turkish)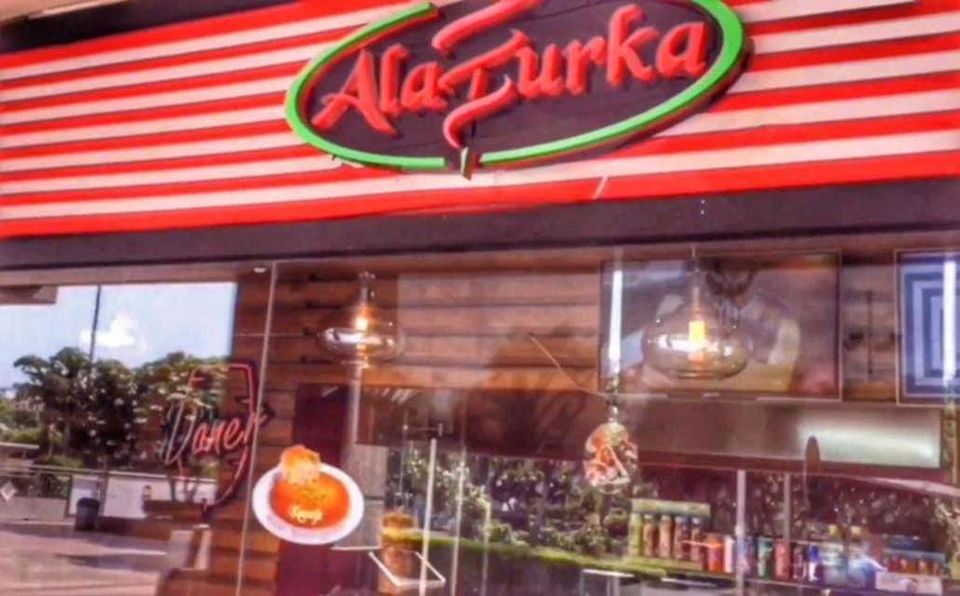 While we have all tried middle eastern delights such as Hummus, Pita and Falafel, not many of us have been to traditional Turkish restaurants. Ala Turka in Select CityWalk is a tiny, unpretentious place with limited seating. However, from the moment you enter, you are taken for a short trip to Turkey as the mixed aroma of Shawarma and Turkish Coffee waft through the air. Despite being authentic, the place has many menu options for vegetarians.
Timings: Mon to Sun- 10.00 pm to 11.00 pm
Where: Select CityWalk, Saket
Cost: Rs. 700 for two (approx.)
Delhi can offer you the world travel experience you always wanted through its eclectic food scene. The restaurants mentioned here cover just the tip of the iceberg. There are many more exciting places that you can discover to experience exotic world cuisine at close quarters. So next weekend, wear your Sunday- best, pick up your bag and go around Delhi for a quick trip around the world!