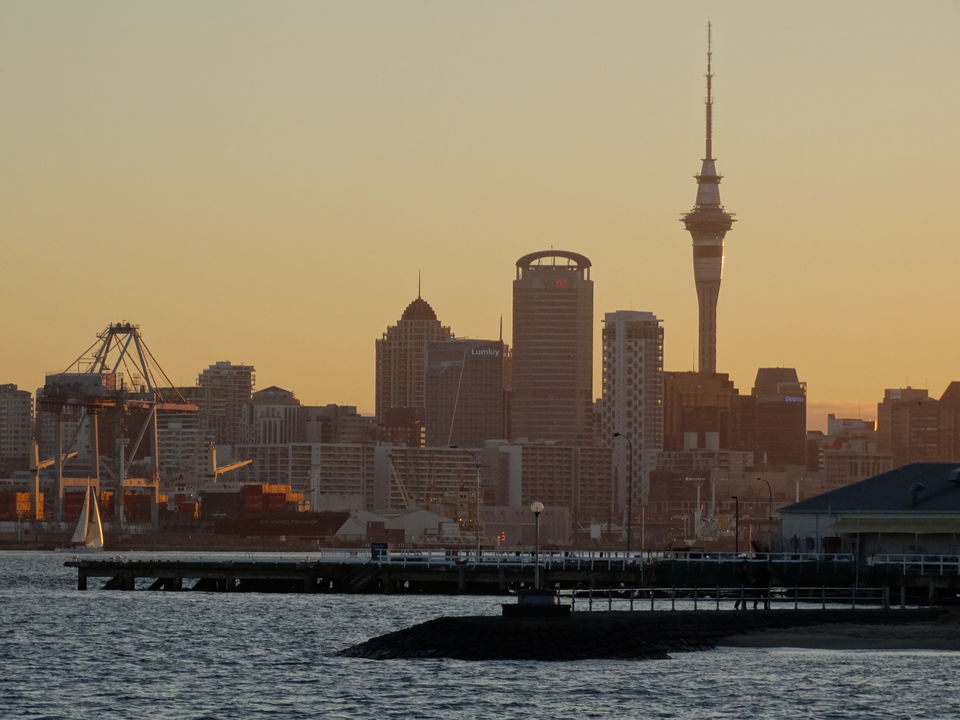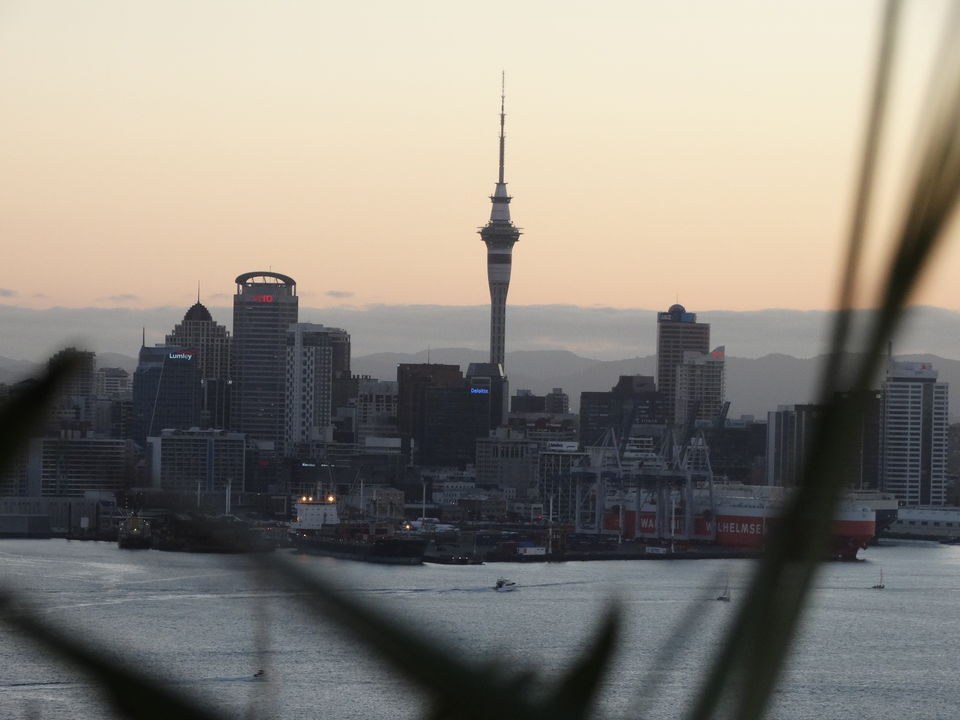 "Travelling to the other end of the world?", a friend of mine said jokingly, reacting on my impending trip to New Zealand. Well not the other end of the world but "another world" in itself, I gleefully retorted. A secluded paradise!
Sure enough, as I landed there, I realized it was not an exaggeration. New Zealand is ecologically intense and ravishingly beautiful. It is perhaps the only country which has developed a deeper conversation with its nature and landscapes.
This small island nation is tucked away in the southwest corner of the Pacific Ocean and packs some of the magnificent and otherworldly pleasures of natural beauty, and a diverse set of landscapes: mountains, lakes, rivers, beaches, hills, plains, volcanoes, rainforests, and fiords all in one small place. And to add to all of that its cheerful people with radiating smiles.
New Zealand is delinked with the rest of the worlds geographical landmass and surrounded by ocean, the "middle earth" lives in splendid isolation with its own unique climatic conditions, flora and fauna.
Mystifying as it may be for the visitors, it is a society that cannot get tired of talking about their sheep's and cattle farming. You soon realize the passion and drive with which they rear the farm animals. It is their proud identity more so when you are in the countryside. The dairy industry is the bedrock of the economy. It is amazing to see how people do not just inhabit but are so deeply connected with the place they live in.
The country has corrected its colonial past and honors the islands original inhabitants (the Maoris) and helping them to mainstream in the society. A young country that looks fiercely striving for equality and has high standards of living.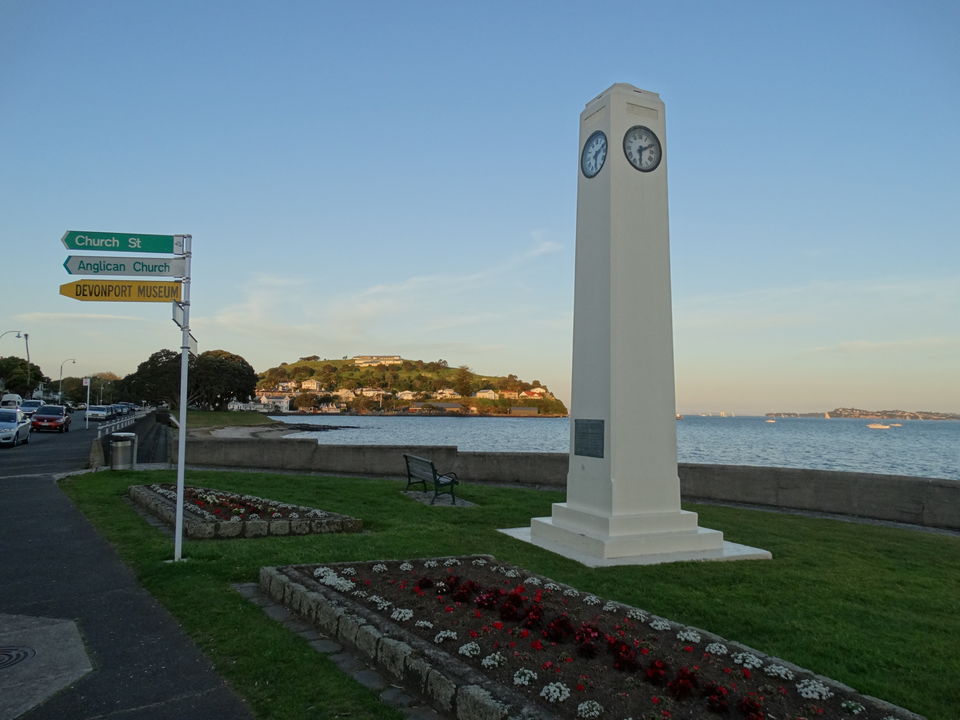 The Kiwis are large-hearted people that welcome the world with a warm smile and embrace. Cosmopolitan cities, pristine nature and an adventurer's paradise, this country can inject adrenalin from the word go.
With so much on offer no wonder why New Zealand always ranks among the top countries in the Global Happiness Index. My fascination for this country is a never ending one that I so deeply crave and respect.
My first stop over was the city of Auckland that sits peacefully on a field of magma beneath the earth. It is popularly referred as the "city of sails". What is less know is that it is also a "city of volcanoes". There are fifty of them in the city, of course in dormant state and it may take thousand years to rebirth.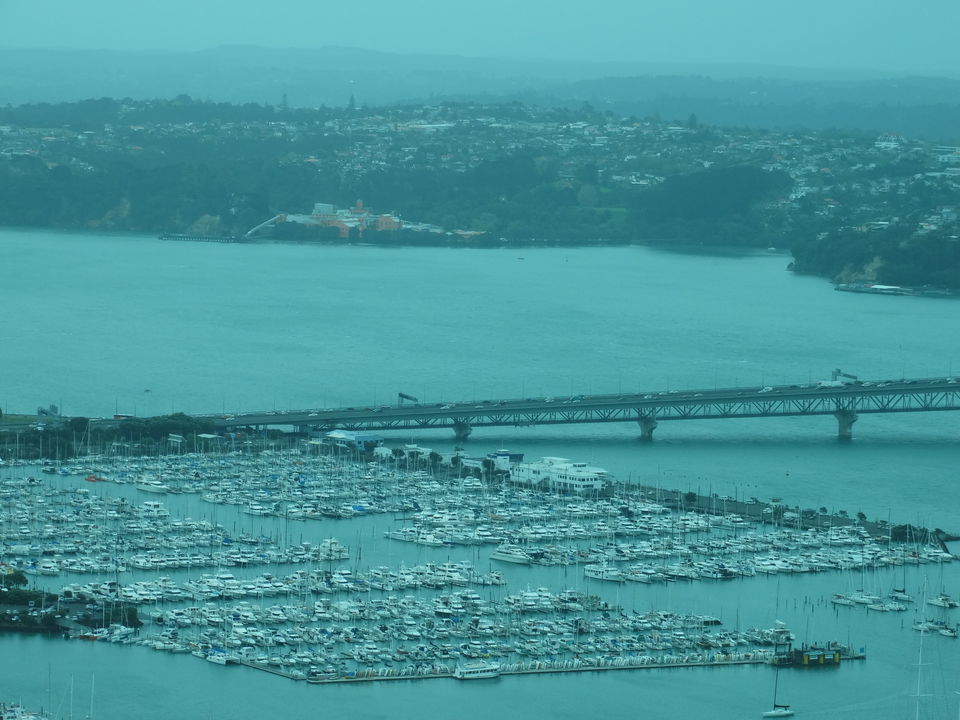 Auckland is said to have the greatest number of yachts and boats per capita of any city in the world. Safe harbors and the nearby scenic islands make sailing attractive to the visitors as well.
Devonport, a harborside suburb of Auckland, located on the North Shore is popular for its heritage charm and dining and drinking establishments and for its long military history. The stunning scenery is one of the reasons why people climb up the top of the hill and enjoy sweeping vistas of the city. You can catch a glimpse of countless kayaks, ferries, yachts, naval ships sailing in the waters. It is a great spot to enjoy the sunsets and experience the city come alive in the twilight.
One unmissable attraction in the night sky is the glowing hypodermic needle shaped 328-meter-tall Sky Tower. It has served as a visual signature and popular landmark for the city since it opened in August 1997. Once inside, it gives you spectacular and panoramic views of the entire city. Millions of visitor's flocks to this place for that ultimate adrenaline rush to jump off from sky tower attached to a bungee cord or have a 360-degree skywalk. Inside the sky deck, the walk on the transparent glass floor from thousand feet above the ground is a giddy inducing affair. You will see the city traffic reduced to size of ants in a mix of horror and exhilaration. There is a famous orbit revolving restaurant that rotates fully every 60 minutes. The tower piercing into the sky is also an indication of Auckland's economic and commercial strength.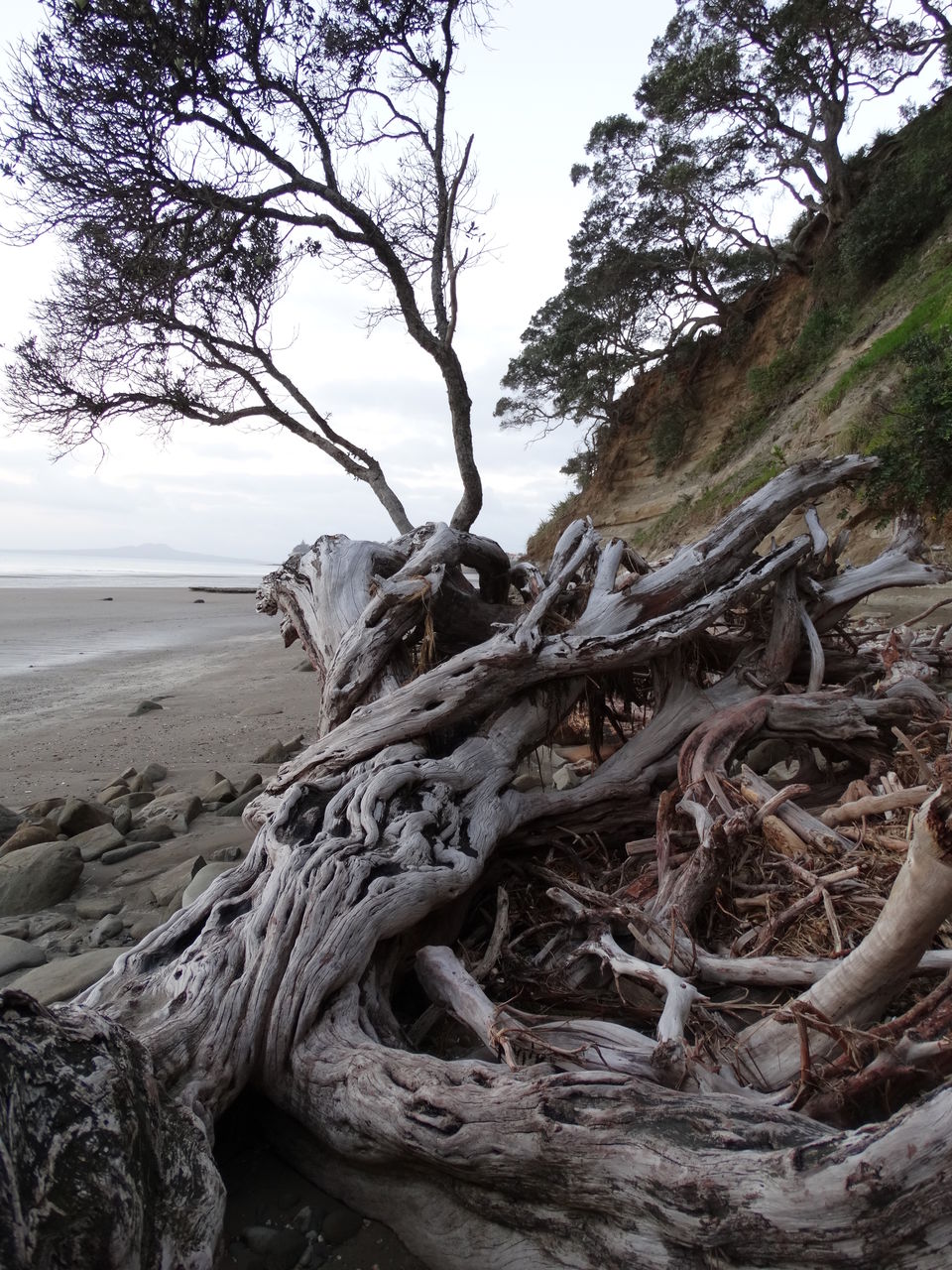 The city has also acquired a unique flavor and cultural confidence in the recent years. While the city is afflicted by traffic snarls just like any other mega city but its expanding art scene, thriving food and fashion industry makes a walk in the Central business district an attractive relaxed and outdoor fun. Auckland Art Gallery captures the influence of the indigenous Maori culture on visual art. You can wander into the vintage shopping malls and souvenir and bookstores or upscale boutiques situated at Britomart waterfront.
Beyond its city limits there is unspoiled nature. Long Bay regional park is a serene nature trail with stunning beaches. It is a famous spot for surfing, jogging, and building sand castles with your kids. If you are lucky you may also be greeted by sea creatures who wash ashore unannounced.
After tasting success as one of the most sought-after destinations in the world and attracting millions of International visitors, the locals seem to be fatigued with tourists. The country is now mulling to impose a special tax on the tourists from the middle of the next year to curtail the pressure on its local infrastructure, its people and the environment.
For many of the countries that find happiness a continual challenge, nature crazy Kiwis are a laid back, happy and contended lot. Rudyard Kipling once famously described Auckland in his poem as Last, loneliest, loveliest, exquisite, apart. Need one say any more?
*****
Things to do:
Auckland Museum is an essential viewing with fascinating display of Maori artefacts. Visit New Zealand Maritime Museum to get a glimpse of its maritime history. Wander in the spacious Auckland Zoo with kids and befriend its residents. Climb up the Mount Eden, the highest volcanic cone to enjoy a spectacular view of the harbors and Auckland city. Auckland Art Gallery remains the top choice for those interested in NZ art.
Eat:
Cable Bay is a modern restaurant serving acclaimed food with beautiful views of the surrounding. Odette's is a hectic place with loyal visitors serving unique and eclectic cuisine. Giraffe is a stylish restaurant opened by one of the NZs most well-known chefs. It serves local and seasonal delicacies. Revive is an economical vegetarian daily meal restaurant.
Buy:
Shops in Auckland cater for the needs of most shoppers. If you are searching for local items you should consider picking up pure wool products, such as hand-knotted sweaters or cuddly toys made from possum fur. Jewelry, pottery, glass and other crafts are of high standard and are worth buying. Queen street is the major commercial center. New market is Auckland's prime shopping area. Shops along Broadway include shops that specialize in luxury goods, clothing, art, ceramics and glassware. Royal Jewellery Studio offers Maori designs such as pounamu (greenstone) jewelry. Aotea Community Art Gallery sells paintings, sculpture, handmade soap and local honey. Zambesi and Karen Walker is top end fashion label for clothing
Stay:
Hotel DeBrett is luxury boutique hotel housed in an iconic building and a premier meeting place of the city in the yore with exquisitely designed rooms. You can also check out Airbnb website for a range of stay options.
Flights:
Malaysia airlines, Singapore airlines and Emirates provide good connectivity options to Auckland. You can check out their respective websites for more information.