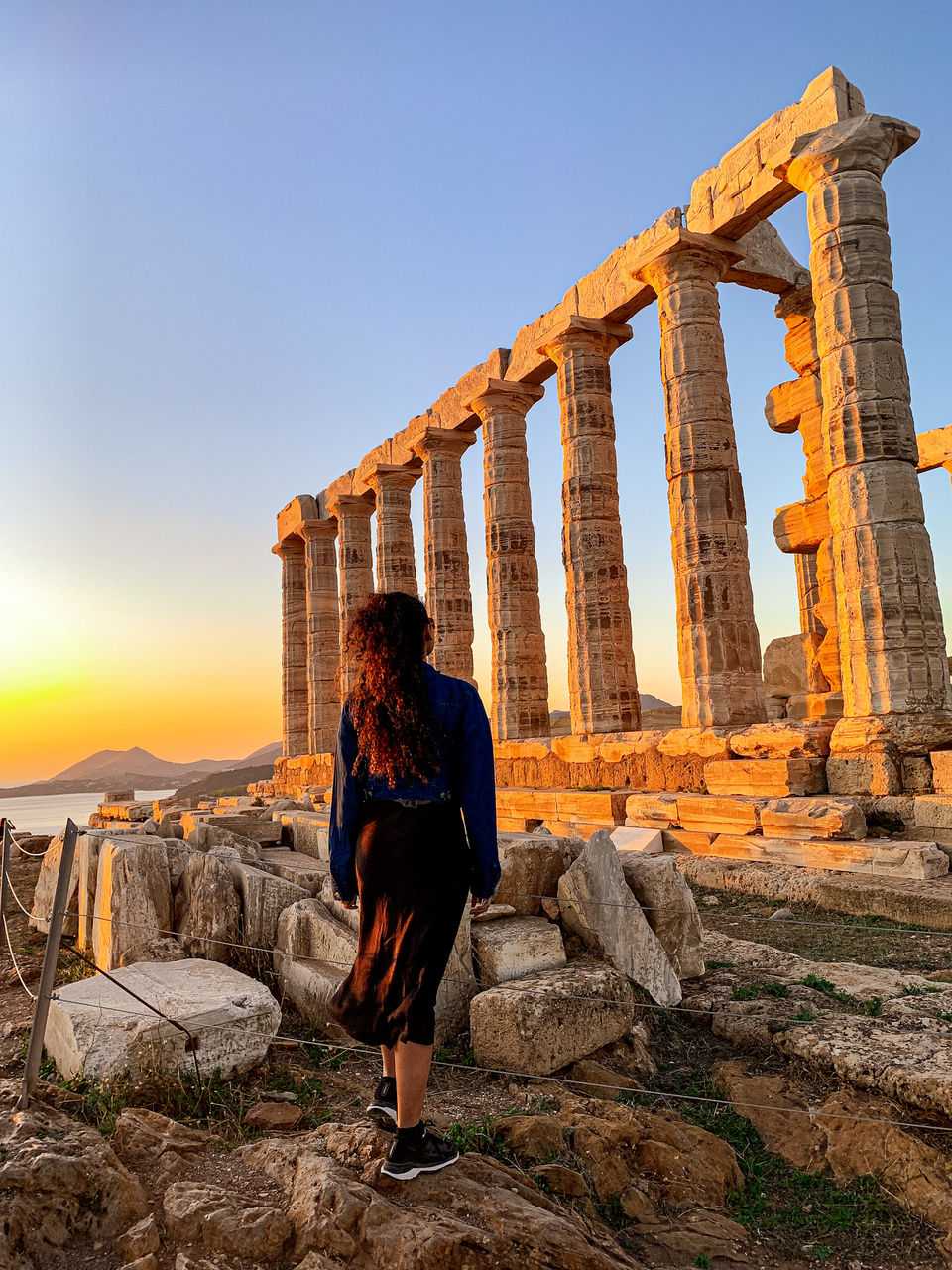 The best trips are the ones unplanned, the ones that leave you spell bound, the ones where you make new friends for life, and the ones where to leave a part of your soul behind, only so that you know you will return some day again. That's exactly what happened to me on this trip - in this Ancient City of Athens! This article is all you want to learn and know about Athens, the places you must see, and also some places you can skip!
(Disclaimer: I am not encouraging anyone to travel during the Covid outbreak. This is the time to jot down those places and save itineraries!)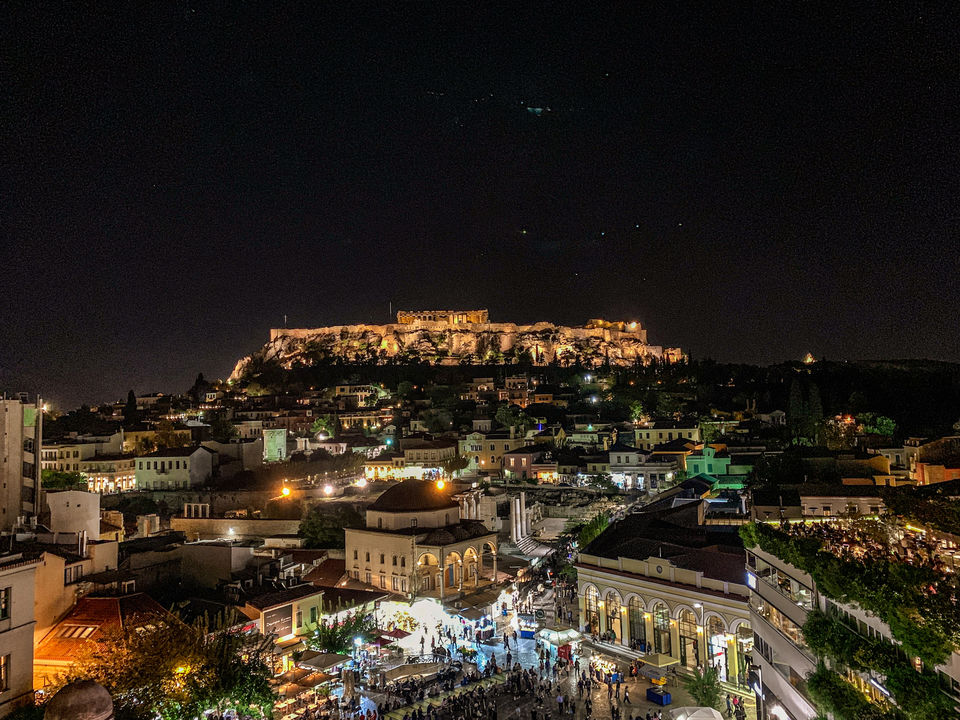 Who Can Travel To Athens?
This is a place you can travel with your friends, family or even solo! I haven't seen too many people jotting Athens on their bucket list, but Santorini or Mykonos is always there! But if you are going all the way to Greece, why not explore Athens - the ancient of Greeks as well?
If you visit Santorini or any other Greek Island, you will inevitably pass through Athens, as you have to land on 'Athens International Airport' (AIA) first, also known as 'Eleftherios Venizelos Airport'.
In this article I will highlight which places you can avoid visiting, and include only those that are worth visiting.
How many Days Are Needed To Explore?
We stayed in Athens City for 4 days. Exactly like I explained earlier, we inevitably had to include Athens in our itinerary, since flying back to Singapore was only an option from Athens airport.
We chose to cover Athens on our return journey, after covering Santorini. We ended up becoming friends with someone we met on a city guide tour and now we are close friends! If you are planning on travelling with your friends or family, I promise it will be a super fun trip!
Our Journey:
Singapore>Athens (transit)>Santorini(5days)
Santorini>Athens(4days)>Singapore
If you are planning to fly from India, there are cheap flights from India by AirAsia or GoAir. The flight time is approximately 12 hours. Because Athens is so far away, I highly recommend clubbing it with nearby countries, like Turkey. A total of 10 days will be good enough to explore both the major cities and towns.
Scroll down to the end of the article for - places to skip, hotel recommendations and day trip recommendations.
The Must Do Things in a 3-4 Days Trip in Athens
1. Explore the Lively Alleys of The Best Neighbourhoods in Athens
The best visually pleasing areas in Athens are Plaka and Monastiraki. Not just that though, these places have everything, from amazing Greek food, beautiful cafes with options for lunch, dinner, breakfast, brunch, whatever you may want to call it. Go to Monastiraki Square, which we chose to visit in the evening for a roof top bar and dinner date. It also a great choice to buy the famous greek gladiator sandals, souvenirs or general shopping.
Walk around at any given time in the day to explore the alleyways of this amazing city!
2. Hike to the Top of Lycabettus Hill
Lycabettus Hill is beautiful location for sunset or sunrise lovers! It is an hour trek and we got to see the best views of Athens from here! We also witnessed flag hosting as the sun was setting down.
3. Try the Turkish Hamman Bath!
This is a must do! If you havent tried the Turkish bath or Hammam before, this is something you should tick off your list! After walking around almost over 15,000 steps every day for 5 days, the hammam was an absolute blessing! And, I highly recommend Polis Hammam!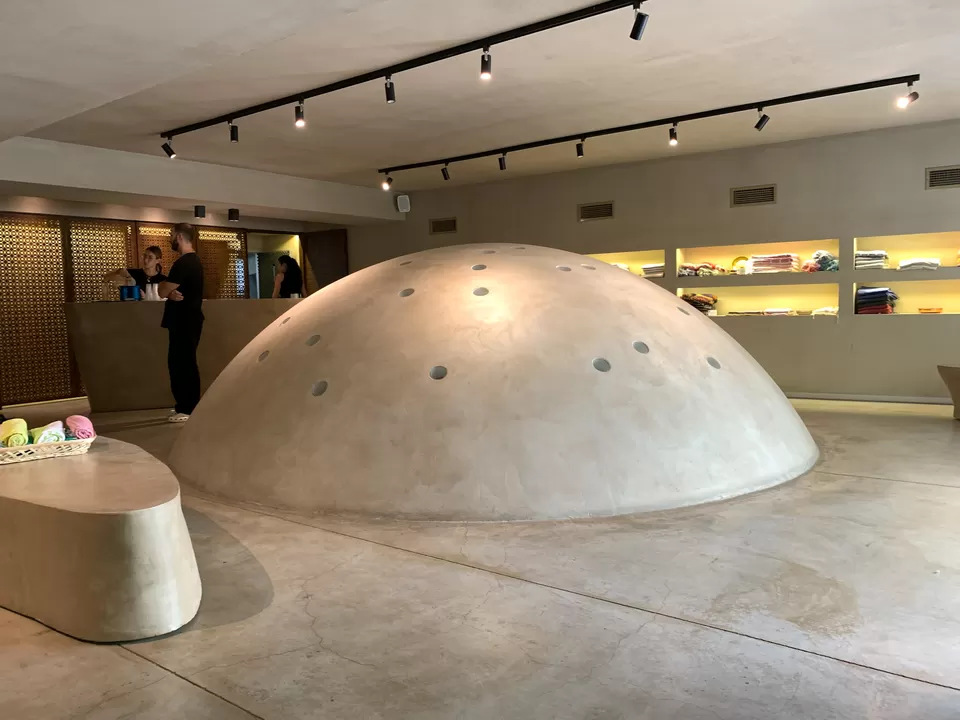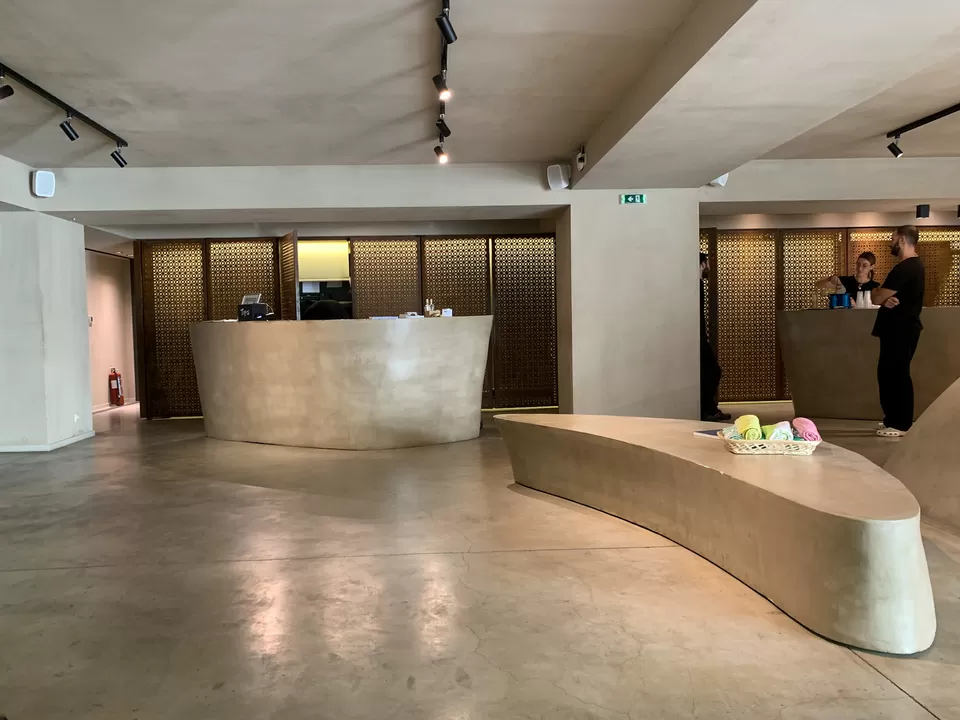 4. Changing of the Guard at Syntagma Square
This is something very similar to the changing of guards in London but in a very Greek way. Tourists can go on Sunday at 11am.
5. Cover Only The 'Must See' Historical Sites
Thank me later! Anytime you plan a trip to a historical place, you are expected to 'see it all'. But I disagree. The below list of historical places is totally worth paying a visit. For someone like me it can get overwhelming or rather exhausting trying to visit all of them! And in my brutally honest opinion it all starts to LOOK THE SAME after some time!
Must See Historical Places: The Acropolis and the Parthenon, Theatre of Dionysus, Church of Panaghia Kapnikarea, Panathenaic Stadium - All of them are in the same vicinity, you just have to keep walking around.
6. Explore the Flea markets & Antique Filled Lanes
Athens has one of the biggest flea markets. If you love collecting antiques or just having a look at the fun stuff, walk around the alleyways on a Sunday afternoon. I was honestly amazed by the number of antique shops I came across!
7. Keep A Day for Road Trip To Visit The Temple of Poseidon at Cape Sounion
This road trip is totally worth it! If you have an extra day I urge you to hire a cab and do this all the way to the Temple of Poseidon.
8. The Local Food and Hidden Cafes!
I am a foodie! So whichever place I visit, I have to try their local cuisine. And yes, I do get cravings for the Indian dal chawal (and I am not ashamed of it), since its the best comfort food ever! So we found an awesome Indian restaurant in Athens City called 'Namaste', very close to the Acropolis museum. Besides that if you are a cafe lover like me, you will love the small cafes in every corner. I highly recommend trying the rose ice cream or whichever flavour you like, at Melt. You won't regret it, trust me!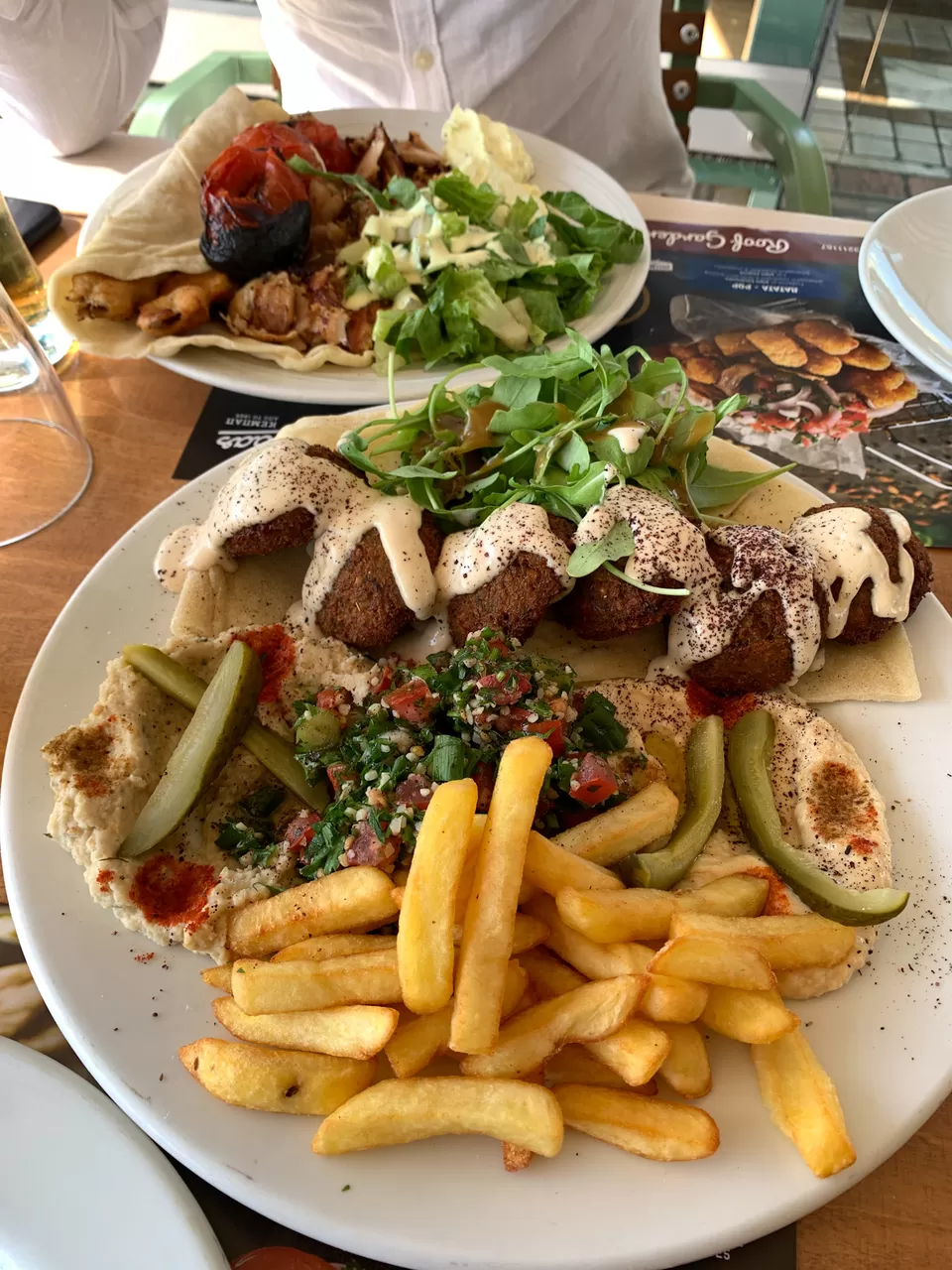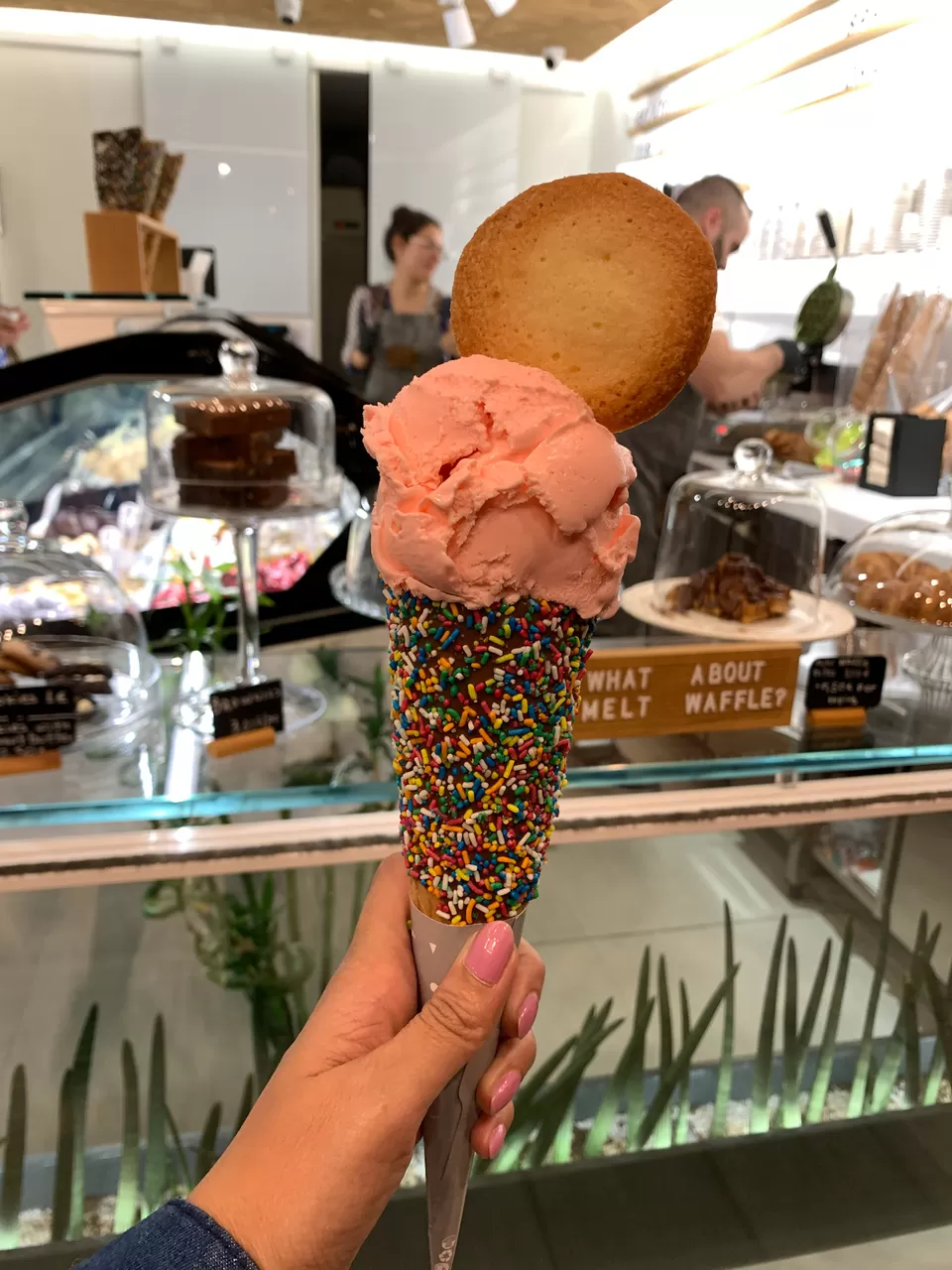 If you are a cafe lover, this City has some of the best hidden cafes! I highly recommend visiting the Area 51 Coffee Roasters, which is also a house from the time of the war and has a lot of character to it.
DAY TRIP RECOMMENDATIONS FROM ATHENS CITY:
1. Cape Sounion and Temple of Poseidon
2. Athens to Delfi
3. Athens to Monastery - 2 day trip
PLACES TO SKIP:
National archaeology museum
National archaeology museum,
The roman agora & hadrian's library,
Museum of cycladic art,
Byzantine museum,
National gardens and the zappeion,
Church of demetrius loumbardiaris
Choosing the the right hotel!
CHOOSING A HOTEL:
Hotels in Athens are overpriced! They are considerably oldish for their rates. The hotel we stayed at is a small boutique aparthotel, but the views are beautiful! We stayed in Athens for 4 days did not want to spend too much on it since we had already had a hole in our pocket after booking Santorini suite.
We stayed in Hotel The Pinnacle Athens, a small, clean, beautiful boutique hotel; walking distance to all the best areas, yet very affordable.
Make sure you are not roaming around in the city late at night! It can get dangerous!
HOTEL RECOMMENDATIONS IN ATHENS CITY:
1. AthensWas Hotel – Plaka
2. Coco-Mat Hotel – Kolonaki
3. Electra Palace Hotel – Plaka
4. Periscope Hotel – Kolonaki
5. New Hotel – Plaka
AIR BNB'S LISTINGS WORTH STAYING AT IN ATHENS CITY TO DIE FOR!
1. Ma Maison Penthouse-Acropolis View-Fifteen Min to Acropolis -Entire Apartment for 4
2. Stroll into Central Athens from a Lux Suite - Entire Apartment for 4
3. Central Athens Design Loft with Terrace and Panoramic Views - Entire Loft
4. Modern Bohemian Style at a Sun-Splashed Hillside Loft - Entire Apartment for 6
5. Relax in a Boutique Flat near the Acropolis - Entire Apartment for 4
6. Splendid Views from a Cozy Cottage with a Garden Terrace - Entire House
7. Contemporary Minimalist Studio Loft - Entire Loft
8. Chic and Spacious Apartment in the Center of Athens - Entire Apartment for 6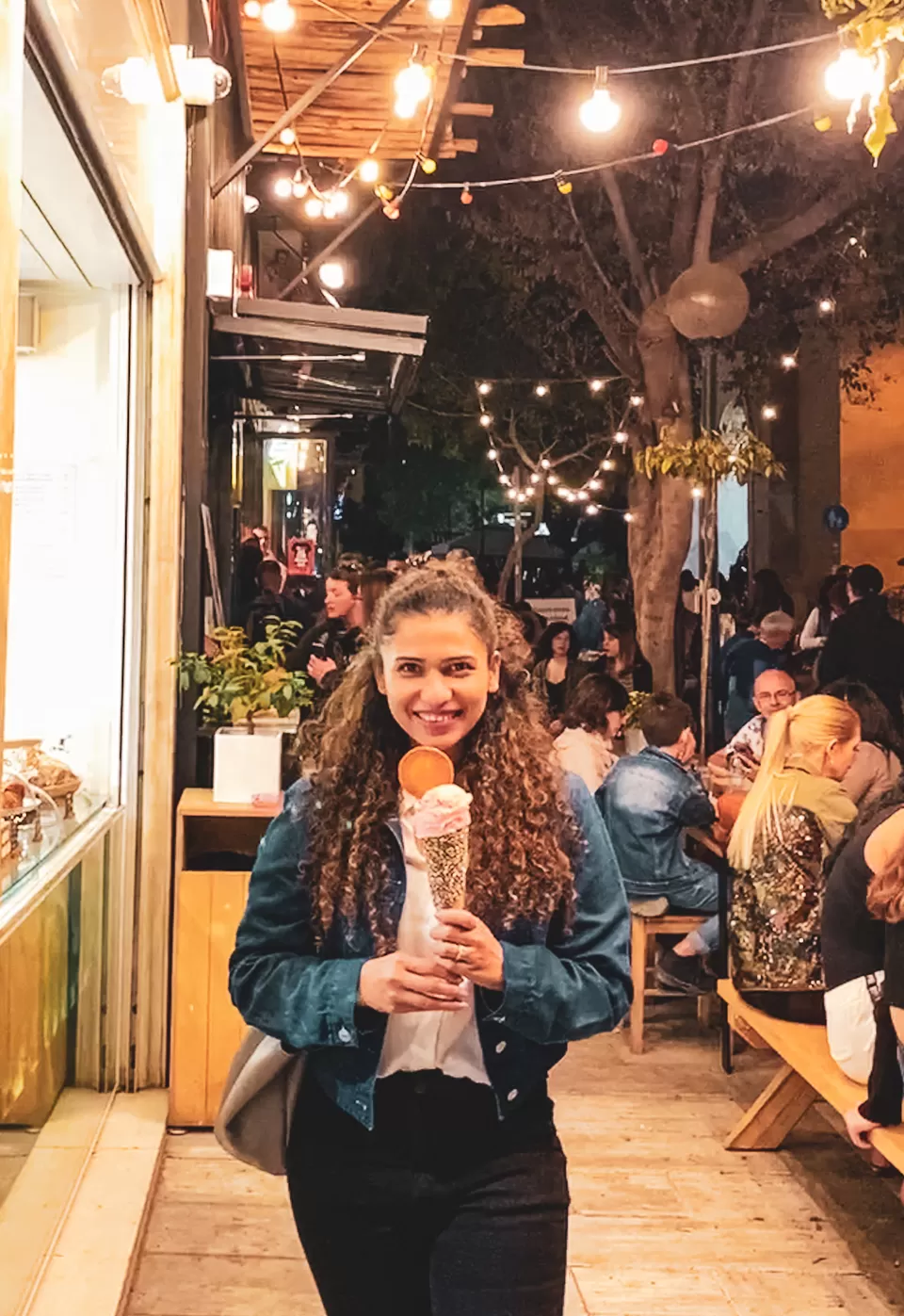 I hope you plan a trip to Athens, in this beautiful City full of architecture and no skylines!
Follow me on Instagram @curlytravelmess for more travel pictures, tips and stories!