The world's longest commercial flight, Qatar Airways' flight QR920, landed in Auckland, New Zealand after covering a massive 14,535km and spending 16 hours and 23 minutes in the air. It holds the title of the longest flight in the world as of February 2017.
About the Longest Flight in the World
QR920 took off from Hamad International Airport in Doha on February 5 at 5:10am and arrived in Auckland Airport, New Zealand, on Monday morning at 7:30am, after crossing 10 time zones.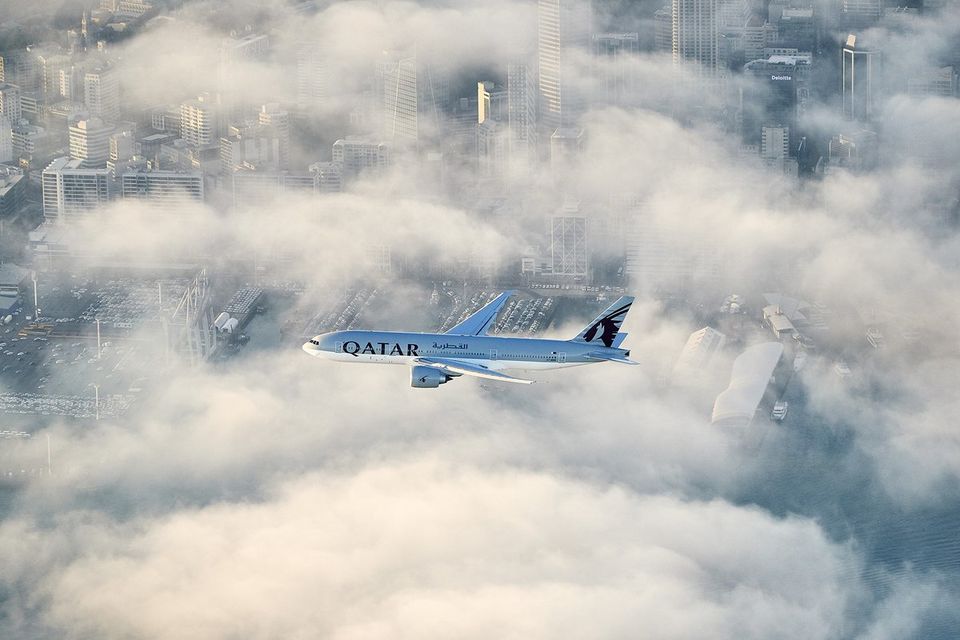 In accordance with the international tradition of welcoming inaugural flights with pomp, the Auckland Airport rescue service showered the planex with water cannons on arrival! Take a look:
"Welcoming Qatar Airways to New Zealand, through this direct service, is a significant event in the New Zealand Qatar relationship – opening up greater people to people and business to business connections between our two countries," commented Jeremy Clarke-Watson, New Zealand ambassador to the state of Qatar.
Auckland Airport has predicted that the daily Qatar services will pump close to $200 million into the economy.
So, the arrival of the longest flight in the world in New Zealand definitely indicates more competition for long-haul airlines operating in and out of New Zealand.
#FunFact: Qatar Airways noted that flight was longer than the entire Lord of the Rings and The Hobbit trilogies, which were filmed in New Zealand.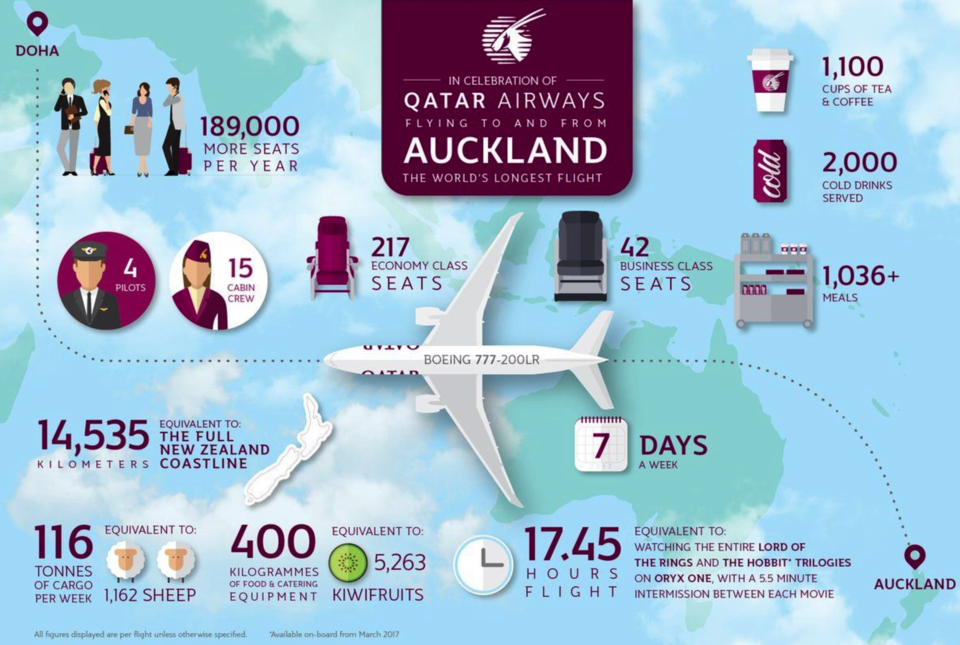 Air India's Delhi to San Francisco route still claims to be the longest flight in the world (in terms of flying distance) because of its choice of route. But the longest flight in the world is assessed by the Great Circle theory, according to which the Doha-Auckland flight wins for geographic distance.

The competition for the longest flight in the world title is going to get tougher. However, by 2018, the crown for the longest flight in the world will go back to the Singapore Airlines, once it resumes its non-stop 19-hour flight from Singapore to New York.
To become a part of Tripoto community, all you need to do is sign up for an account and share your travel experiences here. Try it, today!