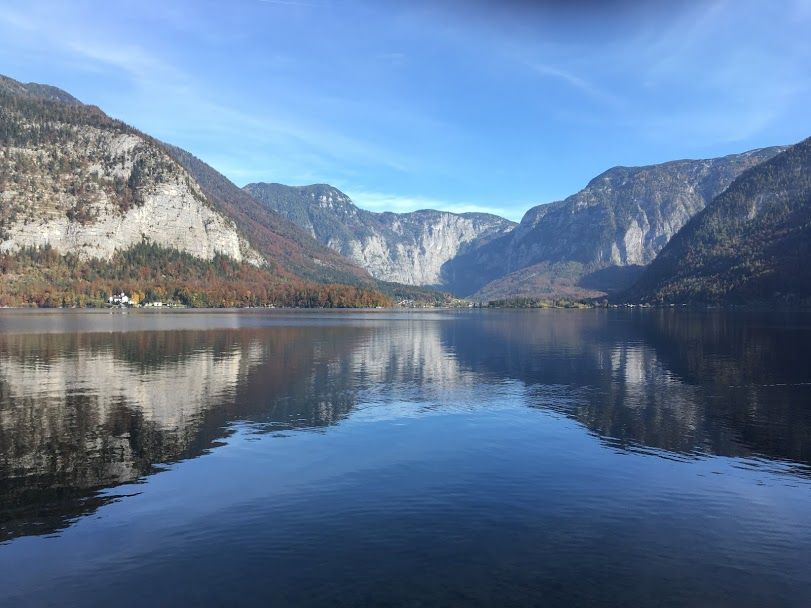 The Austrian town of Hallstatt is so beautiful that it seems to have come alive right from picture-postcards. This picturesque town is a 5 hour journey from Vienna, the capital of Austria.
We took a day-trip to Hallstatt from Vienna. The trip began at 7:15 in the morning. The Vienna State Opera was the meeting point. It was still dark when we boarded the bus, as it was already October. It was autumn. The landscape was primarily dominated by fall colors. It was a marvelous sight. I had, till then, haven't witnessed autumn, and hence, I was pleasantly thrilled.
The sun came up as we crossed Vienna, and left the city for Hallstatt. It was clear for a while before it got immensely foggy. It was so foggy that we couldn't see the Austrian Alps on our way. This dampened our spirits slightly.
Around 8:30 the bus stopped for breakfast in a Landzeit Autobahn Hotel on the highway. It was pretty spot - nicely done, and inside it felt so warm and cozy. The smell of freshly brewed coffee instantly cheered us up.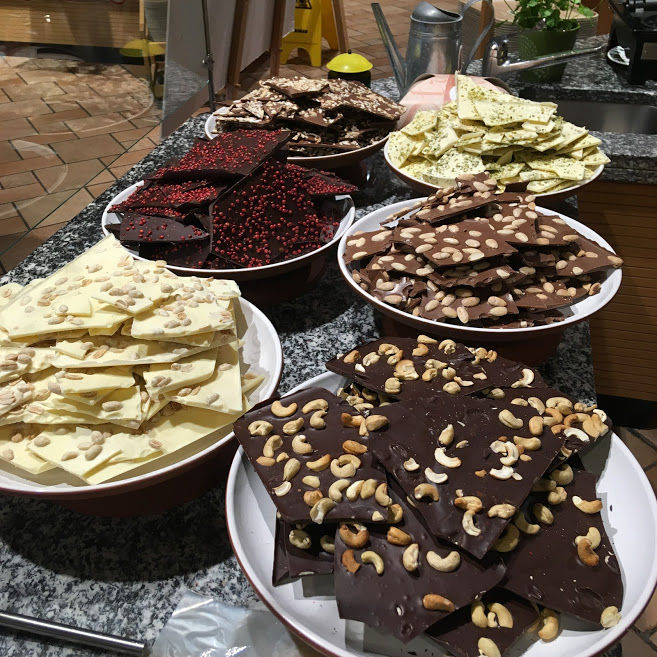 After breakfast, we were, once again, on the road. Hallstatt was still quite a distance away, and the weather had still not improved.
At around 9:30 we were supposed to stop at Schloss Ort. Luck was on our side. 15 minutes before reaching Schloss Ort, the weather started getting clearer, and the sun came up. And that allowed us to have a wonderful time at Schloss Ort.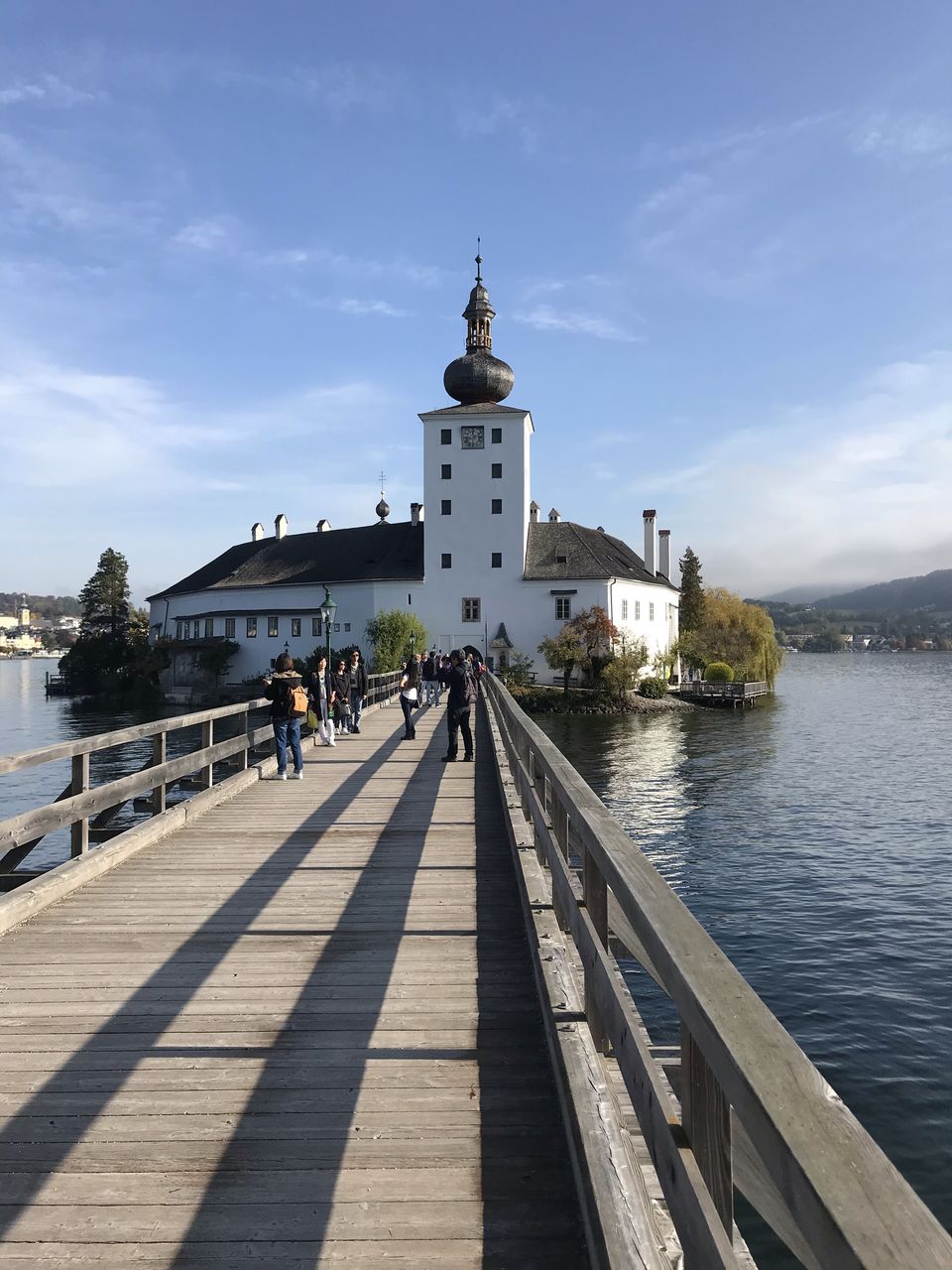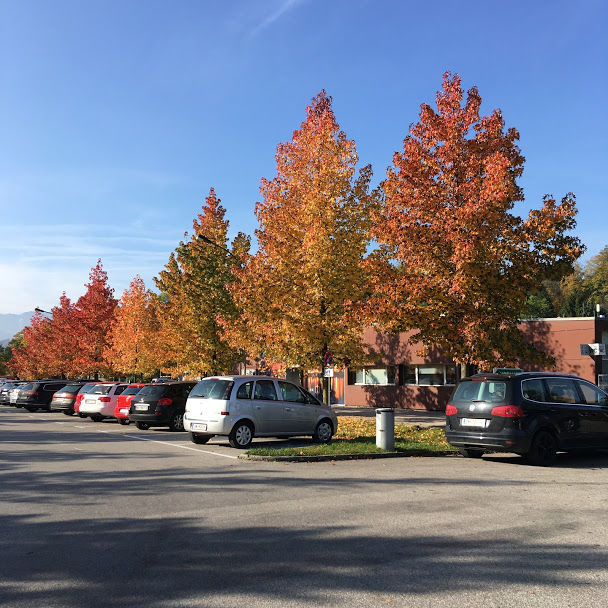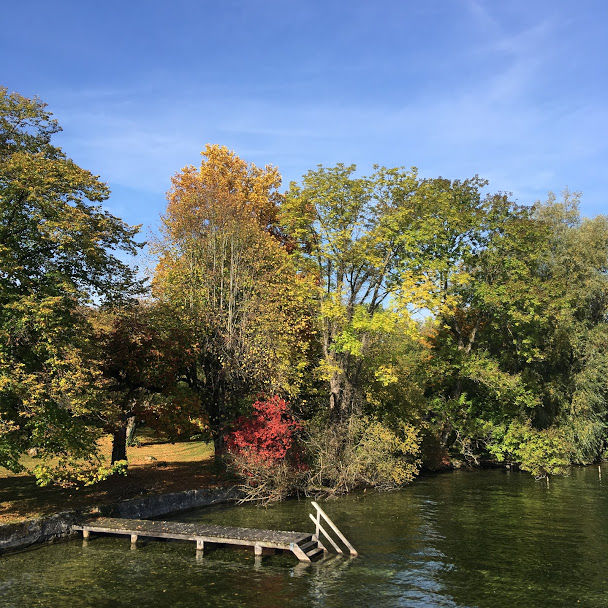 After the picture-perfect photo-stop, we were on the bus again. The next stop was Hallstatt.
We reached Hallstatt around noon. Declared as a World Heritage Sites in Austria, Hallstatt is famous for its production of salt. The beautiful village overlooks the Lake Hallstatt.
On reaching Hallstatt, we headed towards the Hallstatt funicular. The funicular offers a splendid view on its ascent.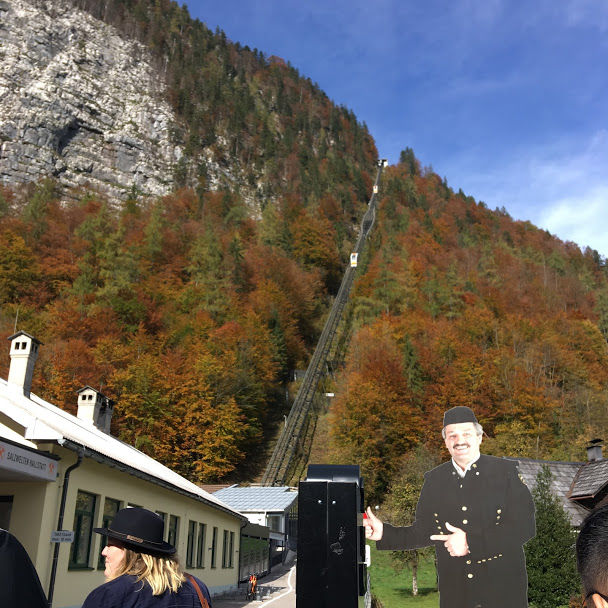 It takes you up to the Skywalk Viewing Platform. The impressive viewing platform, standing tall 350m above the town of Hallstatt, allows us to enjoy a breathtaking panoramic view of Lake Hallstatt and of the splendid Alpine panorama.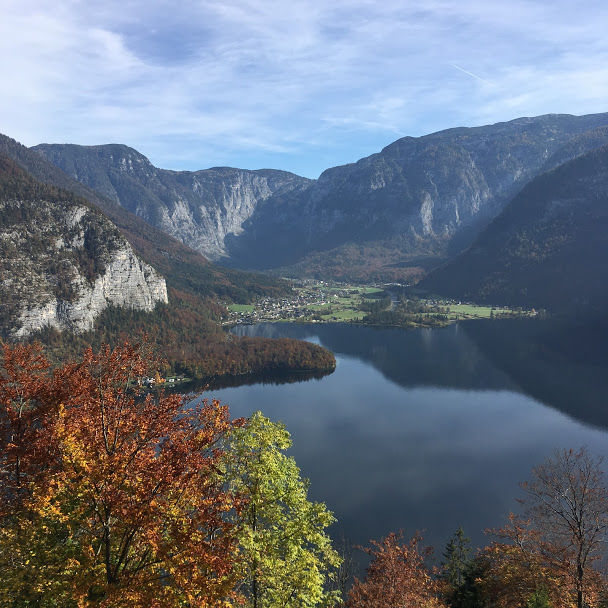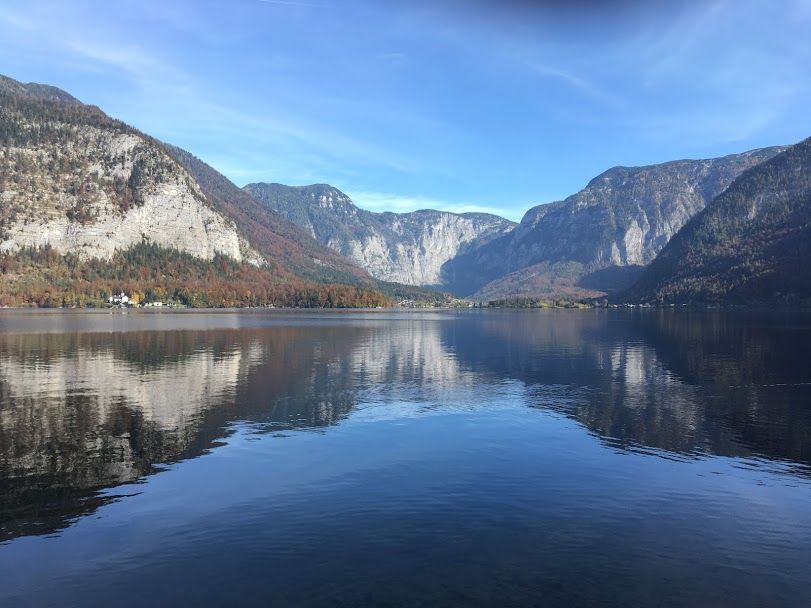 There is a restaurant near the Skywalk. You can stop, and enjoy lunch there, or if you have the time, you can also visit the famous salt mine.
Post lunch we were scheduled for a 20 minute boat ride across Lake Hallstatt.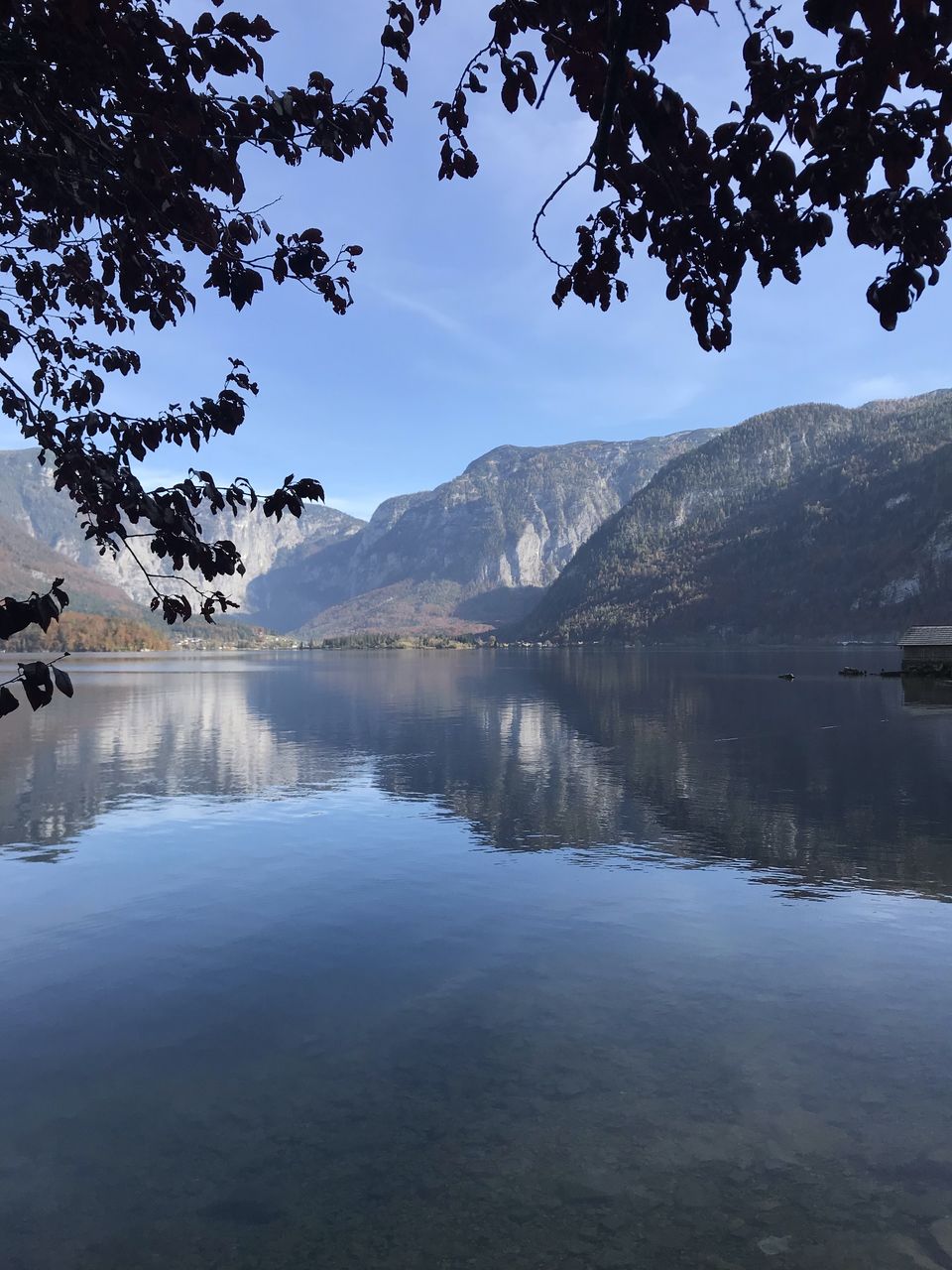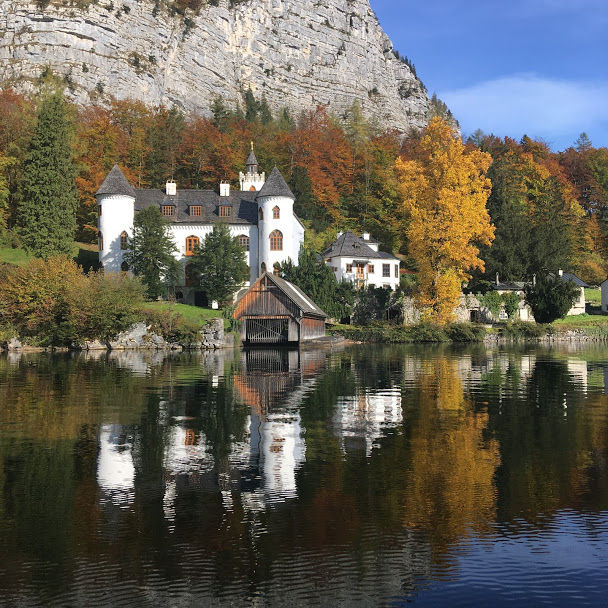 The boat ride was followed by a walking tour of the enchanting town of Hallstatt.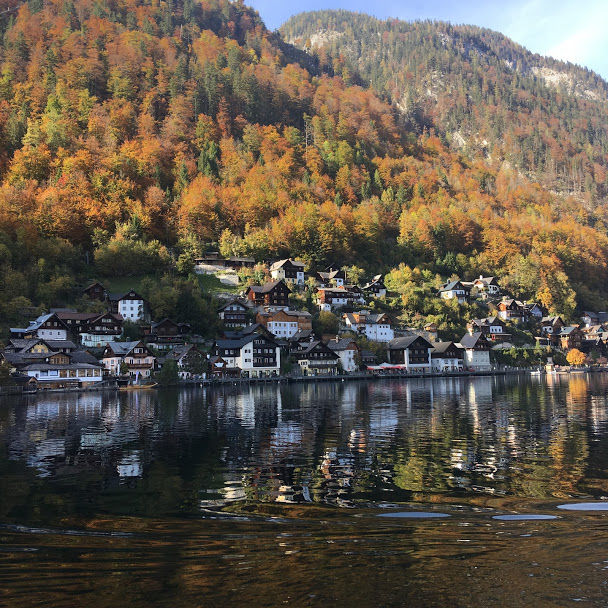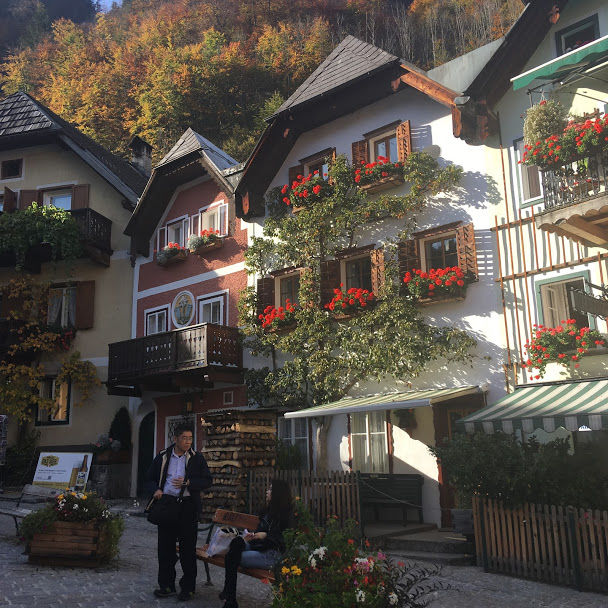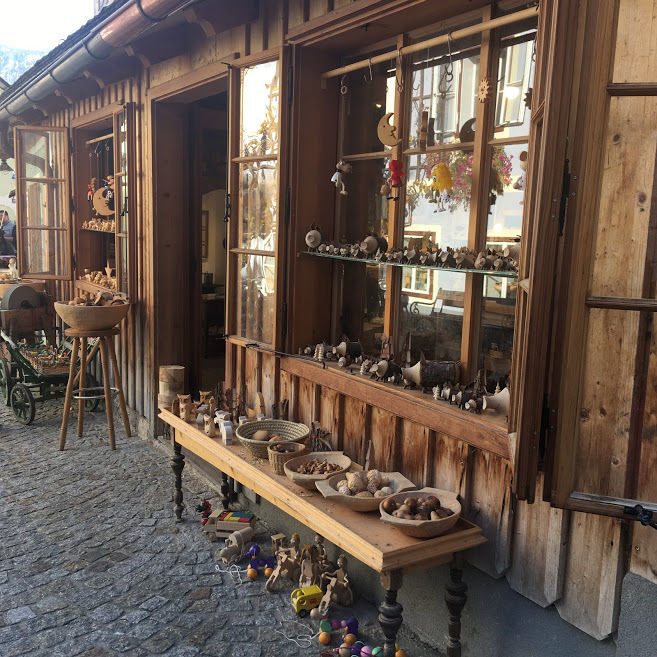 At around 4, we were once again on the bus, ready to head back to Vienna. We reached the Vienna State Opera at around 8:30 in the evening.
All in all, Hallstatt is one of the prettiest towns I have visited. Visiting it in autumn made it all the more special. I'd definitely recommend anyone travelling to Vienna to visit this breathtakingly beautiful town of Hallstatt.