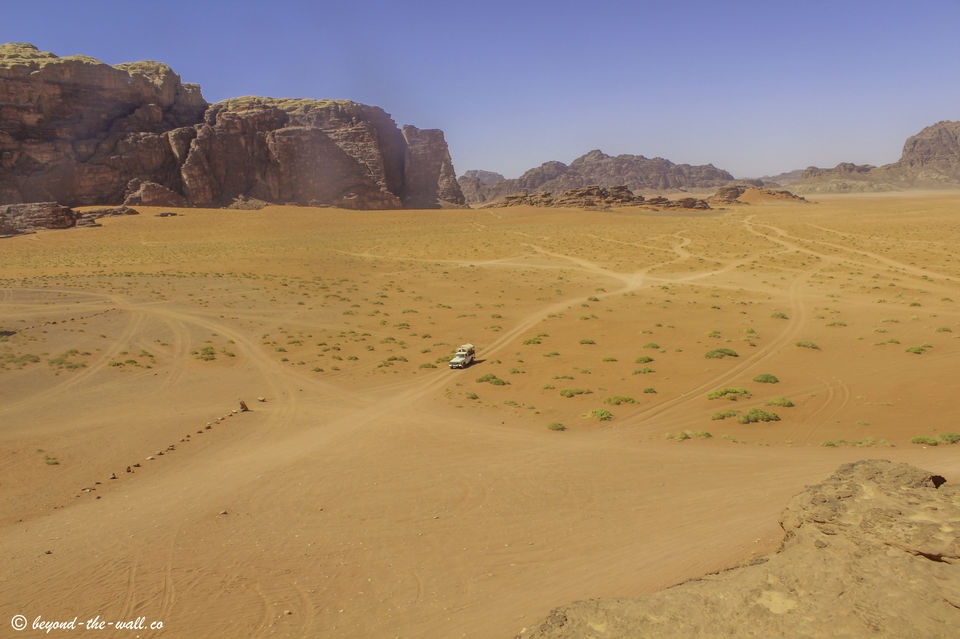 If you're tying the knot sometime soon, honeymoon planning has got to be one of the items high on your to-do lists. If a big fat Indian wedding is on cards, you're most likely looking for a destination where you can rest, relax, and have a romantic time together in exotic locations like Maldives, Seychelles, or Bali.
But, gone is the era of cliched honeymoons. The new-age couple who are adventurous, exploratory, fit, and love a road trip should look eastwards to Jordan. With landscapes that resemble the Moon, monuments that have stood the test of time, roads that are built to be driven on, food that'll have you salivating, Jordan fits in perfectly well for a honeymoon no matter what type of couple you are. Add to the mix the comfort of on-arrival visa and accommodation suiting all budgets, Jordan's allure cannot be ignored.
And if safety is your concern, it isn't a stretch to call Jordan one of the warmest, safest countries on the planet in spite of its geographical position. So, whisk yourself away after the festivities for an incredible 7-day adventure on wheels in Jordan - a trip that will tickle not just your romantic nerve, but more.
After your arrival at the Amman airport, pick up your rental car with Monte Carlo, a local Jordanian car rental company, that is both budget-friendly and highly reputed. Pre-booking is highly recommended. After getting your car ready, drive to Jordan's hilly capital, Amman.
Amman's creation happened as late as the 20th century, making it one of the world's newest cities. While one face of Amman is hip with glamorous restaurants, pubs, and fashion boutiques, the downtown is its radical opposite featuring Roman-era ruins, souks, and local eateries that reek of Middle-East. Our picks include watching the sunset from the hilltop Citadel and cafe-hopping in the trendy Rainbow street.
On the second day, embark on a small outstation trip to the Roman ruins of Jerash. Whether you're a history buff or not, a walk through the ruins is bound to give you goosebumps, especially to think this is the world's biggest Roman site outside of Italy.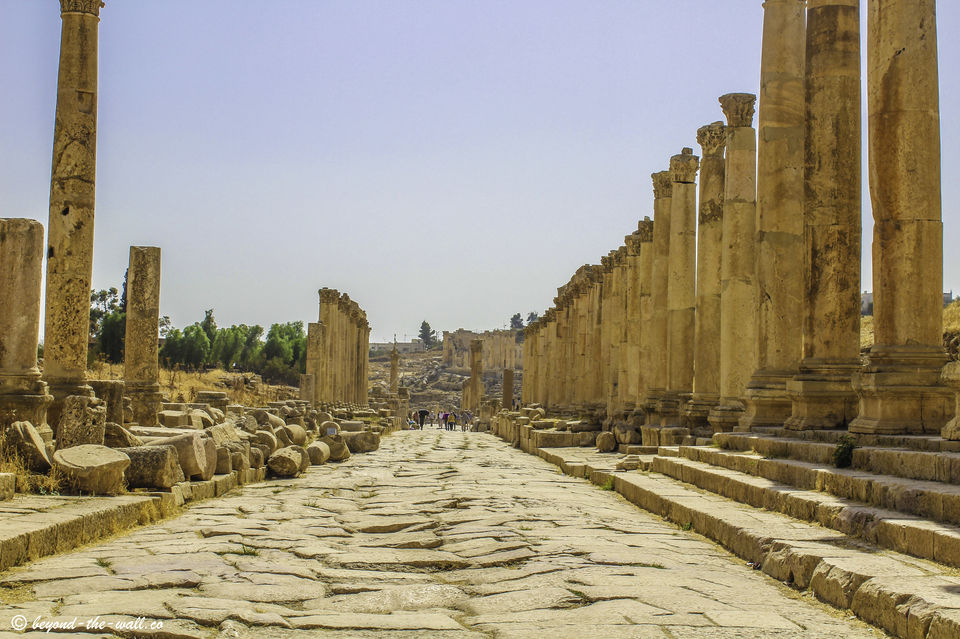 Stay: The Four Seasons Amman is the city's finest 5-star property. If you're restricted by a small budget, opt for the highly rated budget hotel - Larsa.
Today, you will drive to the lowest point on our planet - The Dead Sea. Magical is a word that is used every so often to describe places, but in case of Dead Sea, there is no word more apt. A short 50 km drive from Amman takes you to the sea where you can float effortlessly on your back, without knowing how to swim or having to wear a jacket.
One of the only (and the ideal) way to thoroughly enjoy this otherworldly experience is to check into one of the many resorts along the coast which will give you private access to the sea. Though you can't slap on a bikini and swim in the public beaches, the resorts are private and put no restriction on what you can wear. One of the most exciting experiences as a couple is to slather your partner with the therapeutic Dead Sea mud, click a memorable picture, and head into the water - a natural spa experience. Additionally, most resorts come with large swimming pools, palatial rooms, unobstructive views of the Sea, and state of the art restaurants - the perfect place to lay back after months of wedding stress.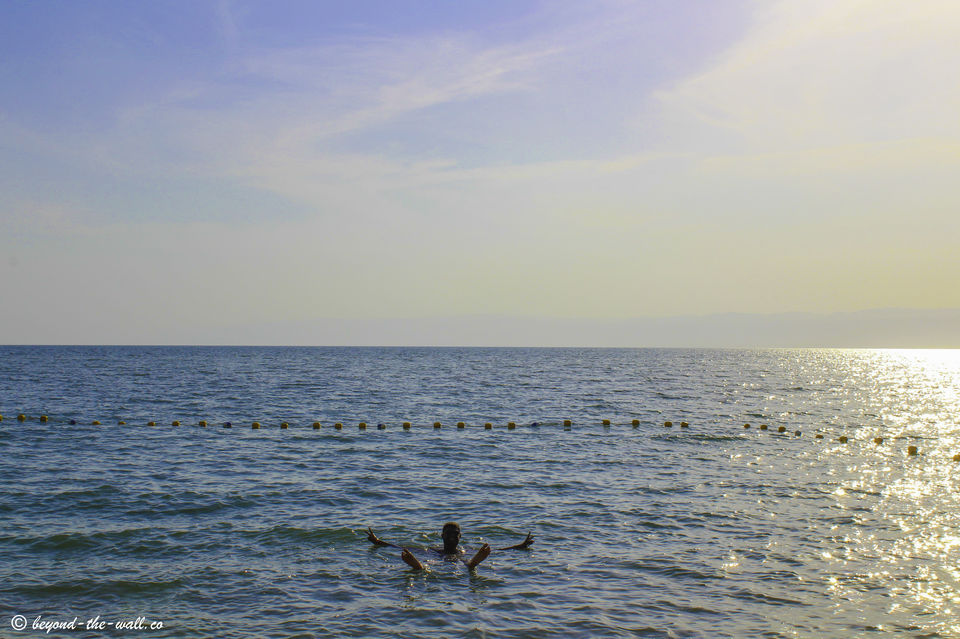 Stay: While there are no 'budget' options here, Holiday Inn Dead Sea is among the more affordable and come replete with all resort amenities. For those who want to up the ante, opt for the grandiosity of Kempinski Ishtar. Both resorts have private access to Dead Sea.
After a day of relaxing your muscles and recovering some energy, embark on a beautiful drive through the much-adored King's highway towards one of the world's seven modern wonders: Petra. Stop along the way to have a roadside picnic on one among the planet's oldest known trade routes.
Petra, which was voted as one of the new seven 'Wonders of the World', is an absolute show-stopper. An ancient city carved into pink-hued sandstone cliffs, Petra takes a minimum of 2 days to thoroughly explore. On the first evening you arrive, take the Petra by nights tour where you will see the monument under a dark sky, lit only by candles. Holding your hands together, wind your clock back a few hundred years to experience what the original residents of the 'Rose City' experienced. On your second day, go on a walk around the site including the long walk to the 'Monastery' and a climb up to the top of 'High Place Of Sacrifice'.
Note: Petra is a sight to behold, even for those who are not intrigued as much by history. But, it does require basic physical effort in hot conditions.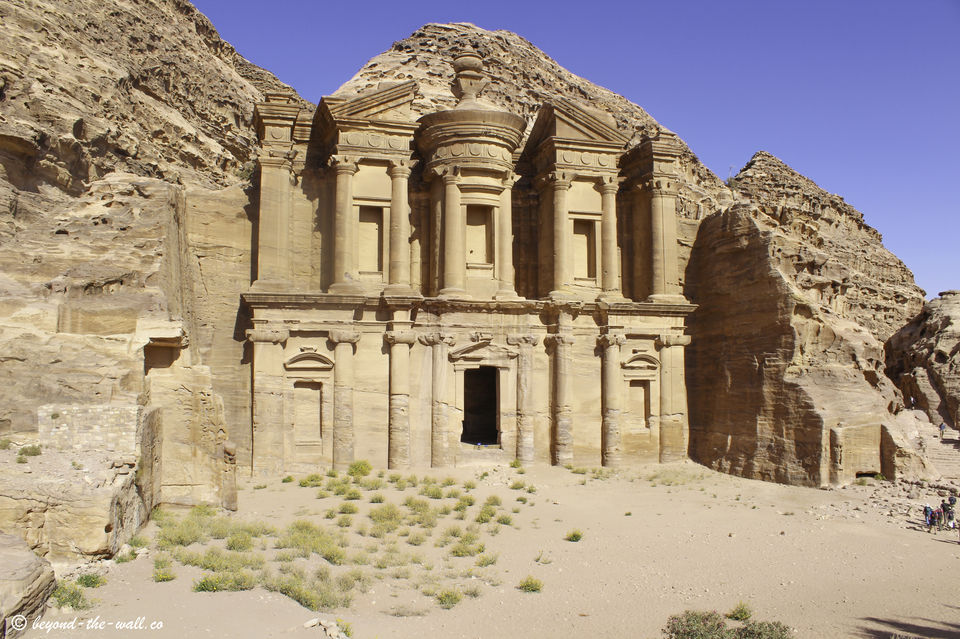 Stay: If your honeymoon budgets allow, the 5-star Movenpick Resort is excellent both for the amenities and its location right outside the entry gates. For the more conservative traveller, Petra Moon Hotel is an equally attractive choice right next door.
After floating in the Dead Sea and exploring a World Wonder, you'd think there's very little that can top these experiences. But, wait till you arrive into Wadi Rum - a slice of Mars on Earth. Its gigantic sandstone mountains set in a sandy desert is reminiscent of our planetary neighbours.
Spend an entire day in the desert on a jeep tour traversing through sands and climbing up its rock faces from where cars and humans start to feel like a dot. One of the more adventurous ways of experiencing Wadi Rum is to go bivouac camping, that is to camp in the open under the starry sky without a roof. Wadi Rum Nomads run a highly-reputed, exciting full-day tour that includes night camping, jeep tours, fresh meals cooked in the open, and a night full of fascinating stories with only the Milky way for company. If open camping doesn't quite excite you, there are plenty of closed luxury camps to choose from as well.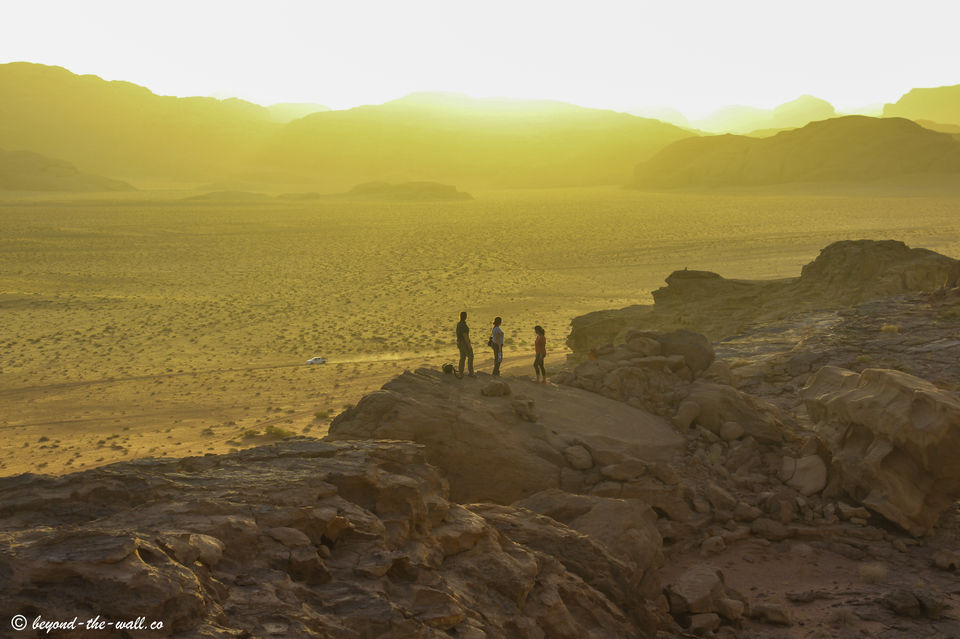 Stay: Under the starry sky is the most preferred way. Wadi Rum Night Luxury Camp is an alternate choice for those who love to spoil themselves on their holiday (and prefer privacy during their honeymoon!)
We begin our drive back towards Amman with a stopover at the Dana Biosphere reserve, the country's largest nature reserve, that's replete with landscapes ranging from Middle Eastern to African. A wide range of species roam about in the vast reserve and the views are magnificent.
The perfect way to end your honeymoon would be to check-in to the highly rated Feynan Ecolodge, considered among the world's best environment friendly hotels. Lit only by candles at night, deep in the heart of the reserve, the ecolodge is maintained luxuriously with incredible attention to detail. The Bedouins who run the place will guide you on walks around the reserve and you could even take a bath in the nearby stream. The ecolodge is expensive at about INR 15000 per night but worth every penny.
On the eighth and final day, drive back to your rental car depot and get dropped to the Amman airport for your flight back home bringing the curtains down on your first adventure as a married couple.