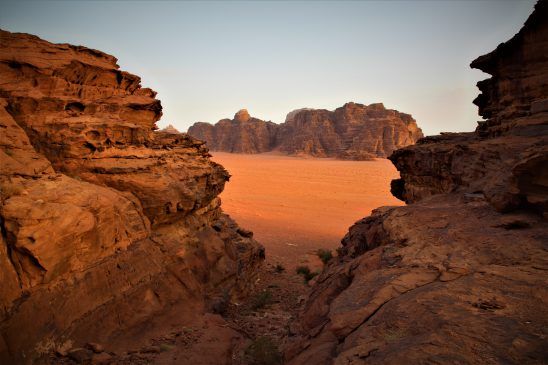 Jordan is a beautiful country with so much history that it can be overwhelming to decide what to see. I've narrowed it down to my top 5 recommendations that should fit any travelers' preferences. Partially to make it easier to see only the best sites, and because usually people don't have loads of time to travel to every destination on those "top 15" lists. So, the top 5 are...
1. Petra
2. Wadi Rum
3. Dead Sea
4. Aqaba
5. Amman
These sites encompass much of the exciting destinations you could go to in Jordan and are also the most popular. While popularity means more tourists will be there, I notice it also makes it feel a little safer as there are plenty of people around. So overall, these sites are full of history, there's tons of navigating information on them, and they are probably some of the safest places to visit.
Also, be sure to read the end of the article if you're curious about miscellaneous travel information to Jordan, such as obtaining visa's and the best time to travel there!
On to the list!
Petra, Jordan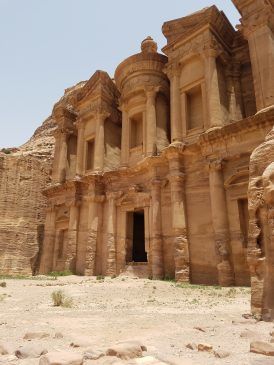 What is Petra?
Believed to have been inhabited as early as 9,000 BC, Petra is near the cradle of civilization and holds plenty of history from that period. However, the site of Petra itself was built around the 4 th century BC as the capital of the Nabatean civilization. The Nabateans were skilled craftsman and were well situated along trade routes which allowed them to prosper so well, despite being in the middle of nowhere.
All this good fortune mixed with talented sculptors, led to it being a must-see destination today for it's awe-inspiring structures and rich architecture.
Things to see in Petra, Jordan
When most people think of Petra, they picture Al-Khazned. Al-Khaxned is the treasury that stands famously with unique pillars and very intricate designs. It's also the "temple" that Indian Jones enters in the The Last Crusade, despite the inside not really looking like that.
But Al-Khazned isn't the only thing to see at Petra. In fact, Petra is an all-day excursion and there is so much to see that you may be too exhausted to experience it all if you don't prepare. To show just how many sites there are, see the map below for the sites in Petra. It was after all an entire city, so of course there are plenty of things to see such as the A'Deir, the Nabatean Theatre, and even walking the Siq is an amazing experience.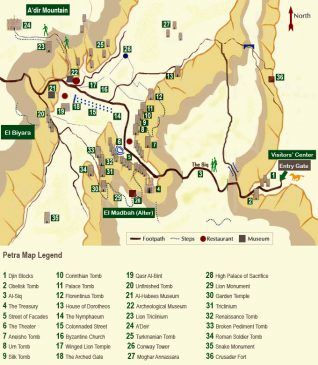 What does it cost?
A one-day ticket into Petra costs 50 JD which is roughly $70. This also depends on if you purchase the Jordan Pass, which is sold by Jordan's Ministry of Tourism and allows access to most sites and saves money on purchasing a visa. I'll mention that in the extra info at the end of this post.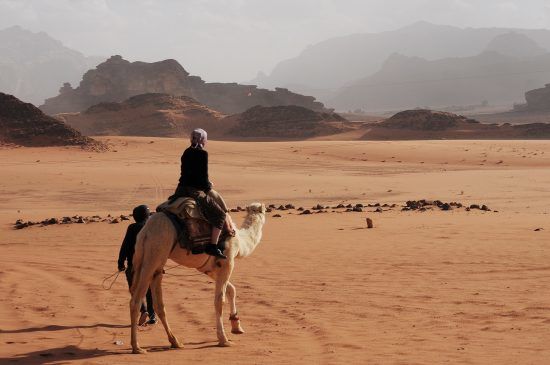 Wadi Rum, Jordan
What is Wadi Rum?
Wadi Rum is the largest valley in Jordan and translated means "Valley of Sand", not surprising as it's a desert. It's also the filming location for the movie The Martian and it's easy to see why they chose it when you get there. It has a very foreign and an out of this world look to it that is just amazing!
Things to see in Wadi Rum
We started our trip at a small camp in the desert. The camp in itself was a site to see and a wonderful experience.
Aside from just having a nice place to stay, there are also plenty of famous sites around the wadi that are great places to see. We went to Khazali Canyon and climbed through the rock scrambles, walked across the Burdah Rock Bridge, and stopped by Lawrence's House! Also make sure you find your way to any small rock plateau to watch the sunset. A Wadi Rum sunset is something that I've only seen mentioned a few times, but it's such an amazing site.
What does it cost?
So, lodging is obviously a cost of staying in Wadi Rum but that is something that should be arranged beforehand. As far as costs to get into the Wadi Rum protected area, it's 5 JD for international visitors and free for children under 12.
Exploring the Dead Sea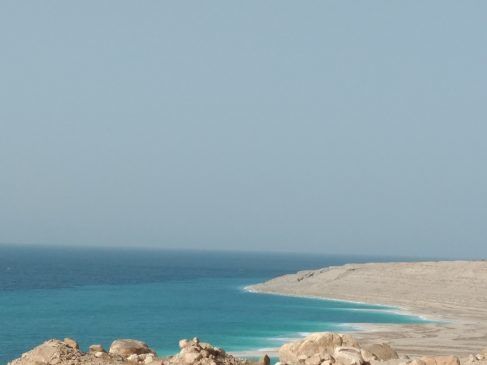 What is the Dead Sea?
The Dead Sea is a salt lake that lies on the border of Jordan and Israel. The Dead Sea has a salinity of roughly 34%, making it impossible for plants and animals to live near it, hence its name. While the formation is still debated, it may have once been a part of the Red Sea until it was separated by a land mass in between.
Reasons to go
The Dead Sea is a unique destination and there's no place like it. Swimming in the salt lake is essentially just floating around as it's near impossible to sink.
The sea is also frequented because of its positive health effects on human skin and is used as a cleanser. If you wanted to take some home with you don't worry, there are multiple vendors around the sea that sell package sand/mud that comes from it.
What does it cost?
Going to the Dead Sea is free like most beaches you'll find. However, there are private areas around it that you may have to pay for access. But, if you're looking for a free spot, they do exist and are public property.
Visiting Aqaba Jordan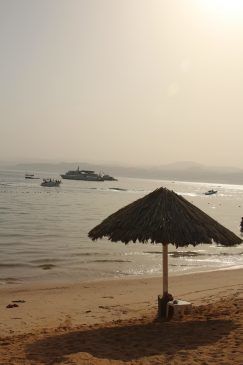 What is Aqaba?
The only coastal city in Jordan, Aqaba is a popular vacation destination not just for tourists but other Jordanians as well. Even more convenient is that it's placed near Petra and Wadi Rum, making it a great place to tack onto your trip if you're visiting the other two.
Things to do in Aqaba
Aqaba is a great place to just relax and enjoy the scenery of the Red Sea. So, if you're looking for a place to relax and spend some time not walking, hiking, or exploring, then sit by a beach as Aqaba has some great spots.
With such great beaches, Aqaba is also a great place to go snorkeling or diving. There are plenty of options for underwater excursions in the region. If you're looking more for historical sites, there is the Mamluk castle and the archaeological museum as well.
Amman Jordan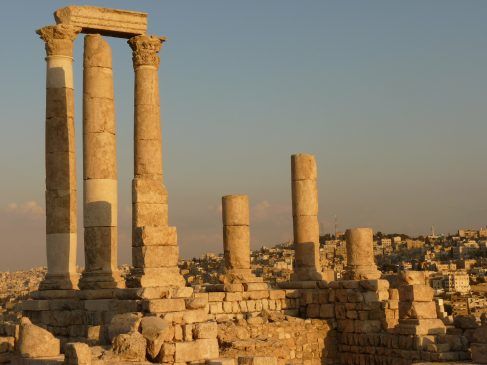 What is Amman?
Amman is Jordan's capital city that is situated in the northern part of the country. It has been occupied since 7,000 BC and because of that has plenty of history to offer in the architecture and outside of the city.
Things to do in Amman
If you're a history buff, Jebel al-Qala'a is a must-see experience. There is also a plethora of restaurants such as Kan Zaman, Hashem, or the Jabri restaurant. Making it a great place to take in some historical sites, learn of Jordanian culture, and taste delectable Arab cuisine.
Extra Information on Jordan Travel
Visa Information For Jordan Travel
Jordan does require a visa to visit the country and the costs can be dependent on what you plan to do. A single entry visa will cost 40 JD if you only plan on getting a visa to get into the country. However, the Jordan Ministry of Tourism and Antiquities offers a "Jordan Pass" that gives access to many historical sites throughout Jordan and if you purchase the Jordan Pass, the cost of your visa is included in the pass. This is a perfect offer if you plan on visiting places like Petra or other historical sites while in Jordan and the costs of the Jordan Pass can be found here for you to compare.
It's also recommended to get your visa stamped in your passport before entering the country. While they do offer visa's on entry to Jordan (except the bridge crossing from Eilat, Israel), it's better to get them in advance.
What is the Jordan Currency?
The currency for Jordan is the Jordanian Dinar. It's more valuable than USD so don't get worried when you get fewer JD for your USD. I also recommend getting plenty in advance and plan for the activities you have in mind.
Language
The official language of Jordan is Arabic. Thankfully, many of the people we came across could speak decent English, but it helps tremendously to learn the local customs and common phrases in Arabic.
Overall
I hope your trip to Jordan is as exciting and enjoyable as ours was, it was an experience I'll never forget. If you have any questions or comments please leave them below!