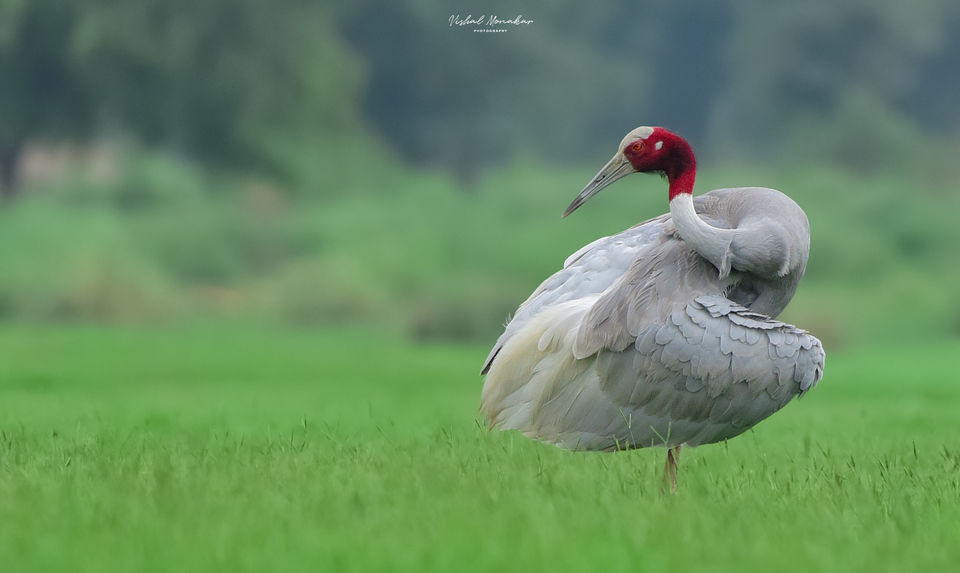 About Dhanauri Wetland
If you are living in the jungle of concrete, if you enjoy nature and fresh air, if you want to experience the hospitality of a village, if you are a wildlife photographer or a bird watcher, Dhanauri Wetland is a perfect destination for you.
Located at just 45 Km distance from Noida, not only it attracts various migratory birds during winters, but also a home of over 70 resident birds that breeds here during summers/monsoon.
The special attraction amongst the nature/wildlife or bird photographers from around the globe is Sarus Crane, the tallest flying bird, whose population is on decline, Dhanauri hosts & protects over 100 Sarus Cranes.
Birds of Dhanauri
Dhanauri is home of various birds like Sarus Cranes, Greater Flamingoes, Pheasant tailed Jacana, Bronzed-winged Jacana, Grey-headed Swamphen, Watercock, Red-necked falcon, and many more. Over 100 migratory species can be seen here during winters.
If you are a nature or bird lover, you may consider having a look at my instagram account @monakar.vishal , where you will find plenty of birds, I photographed, from Dhanauri during different seasons.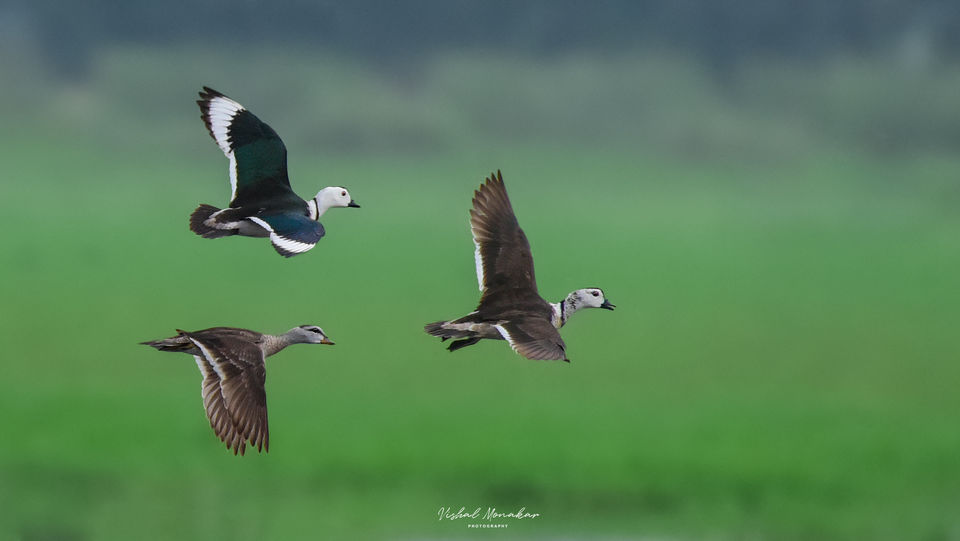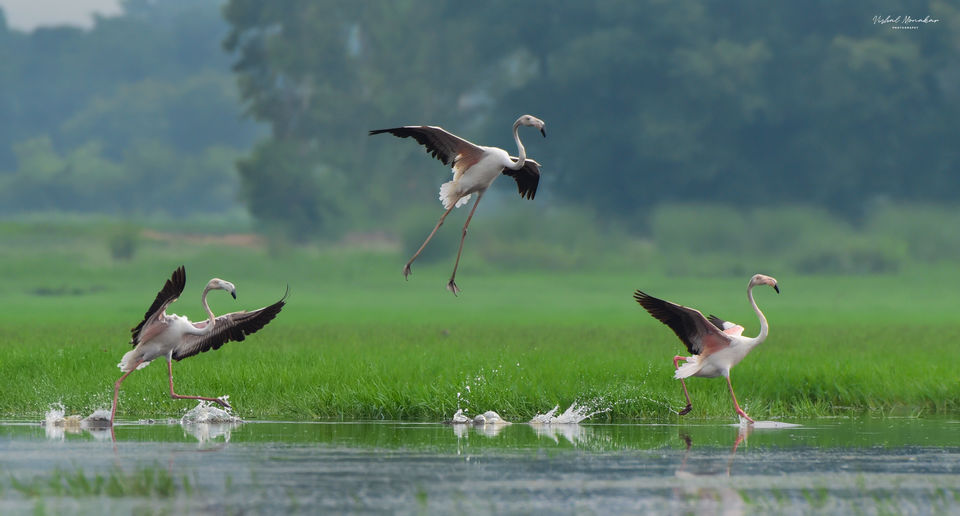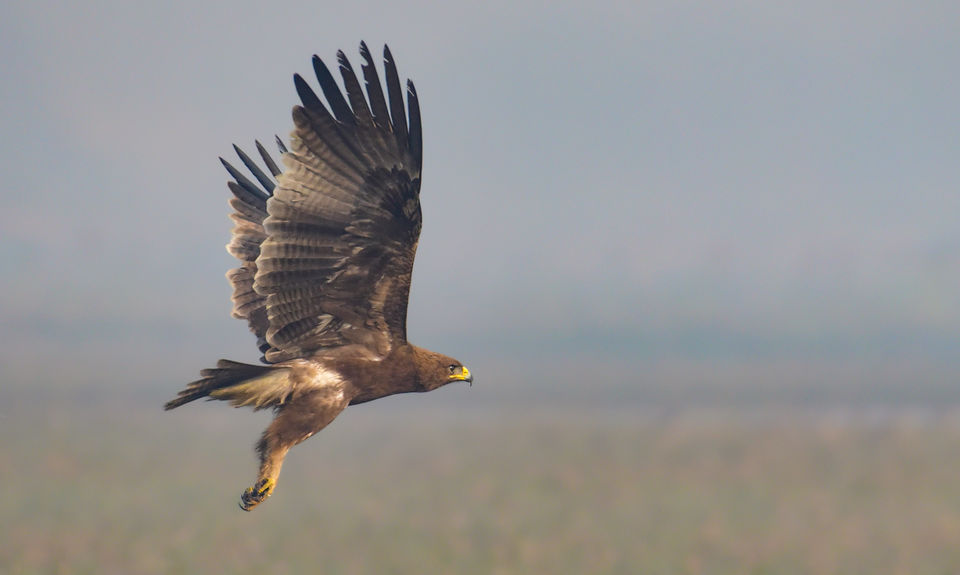 How did I reach there
Three years ago, I was introduced to bird photography, along with a group of bird photography enthusiasts. Noticed a photo of Sarus Crane from Greater Noida on a facebook group, I have made my mind to explore the region. I needed a company as I wasn't aware of the location, neither did I hear any good experience about solo birding into such villages.
About two year ago, a photowalk was organized by a Delhi based bird photography group, which introduced me to Dhanauri.
Development over two years
Two years ago, there were barely any road, the drive way was also in bad shape, anything but the SUV could have been easily stuck there. Photographer community approached many of the politicians and requested for the better infrastructure, approach road and protection of this area.
With all the efforts, now this area is easily approachable. The roads are in right shape, and it has also been declared as a Wetland by Govt.
How to reach
Since the wetland is in the outskirts of Greater Noida, it is advised that the travelers must go there using a personal vehicle or joining anyone known to that area. If you decide to go by cab, please book the same cab for the hours you wish to stay, as you will not get any cab there being remote area.
Generally the directions on google maps are correct unless some one deviates.
Wetland is about 60 Km from New Delhi Railway Station & about 45 Km from Noida.
Got queries
Any query related to birds, approach or any other query, kindly DM me on my Instagram account.
https://www.instagram.com/monakar.vishal/