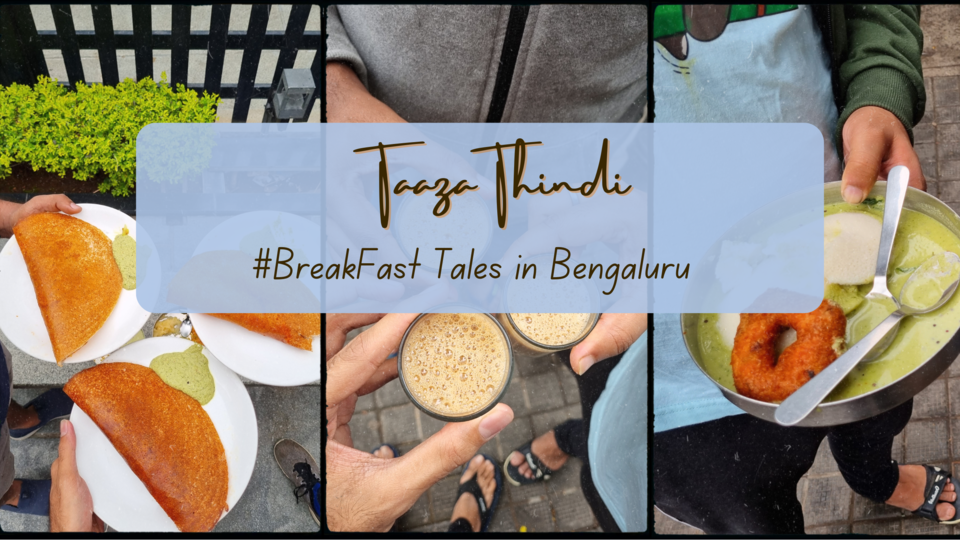 A cup of hot Coffee and Idli Vada is an ideal choice before college or the office to pull off a long day and to eat healthily. "Taaza Thindi" is a small food outlet which serves traditional South Indian meals and quick bites at very low rates.
The hottest breakfast spot in Jayanagar 4th block, Taaza Thindi draws in endless crowds with its budget-friendly South Indian menu. This place serves toothsome Chowchow bath, Kharabath and Kesari bath. If you are serious about your masala dose, idlis, and filter coffee – I recommend you pay them a visit.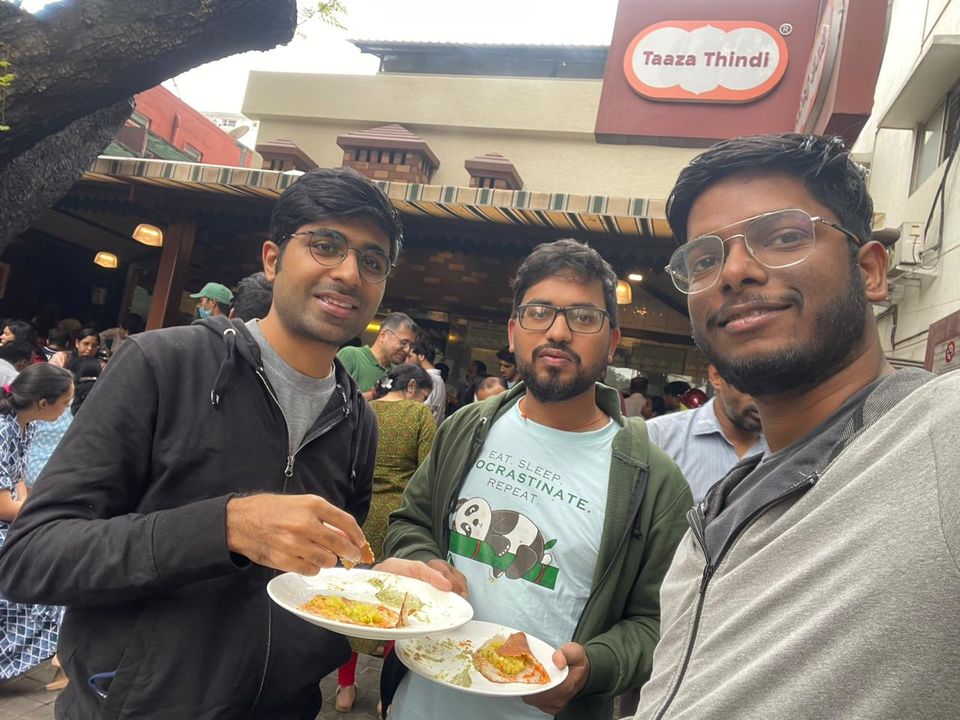 Styled like a modern darshini, self-service is the mantra here. You grab a ticket at the counter and then pick up your food at the live stations. I recommend you order a plate of idli-vada first priced at INR 10. Doused in a mellow, coconut chutney the idlis are soft pillows that simply melt in your mouth. I think they are one of the best idlis in town. The vada makes a fine accompaniment to the idlis. It's got the perfect crunch and is super light!
The Masala Dosa takes a while to get to you and is worth it. The dark-brown dosa is glossy, thanks to the generous amounts of ghee lathered on. Compared to dosas in other places, this one is small but is pretty heavy. You can follow this up with a plate of the Chow Chow Bath priced that comes with a dollop of gooey and sweet Kesari Bath, studded with dry fruits and bits of pineapple. There's also the spicy Bisi Bele Bath (instead of the usual upma) that comes loaded with veggies. And don't forget to complete the breakfast ritual with a cup of classic steamy filter coffee!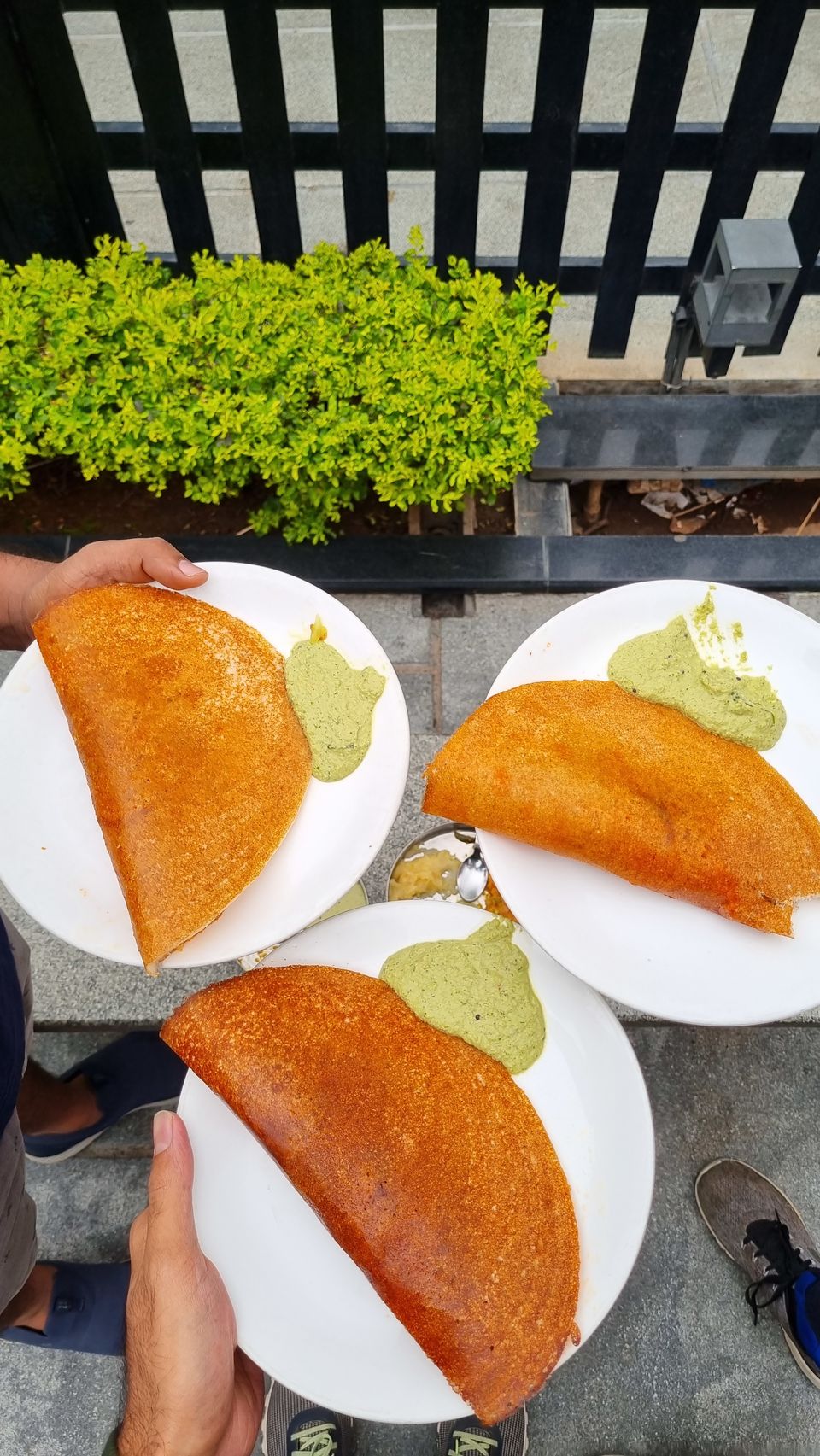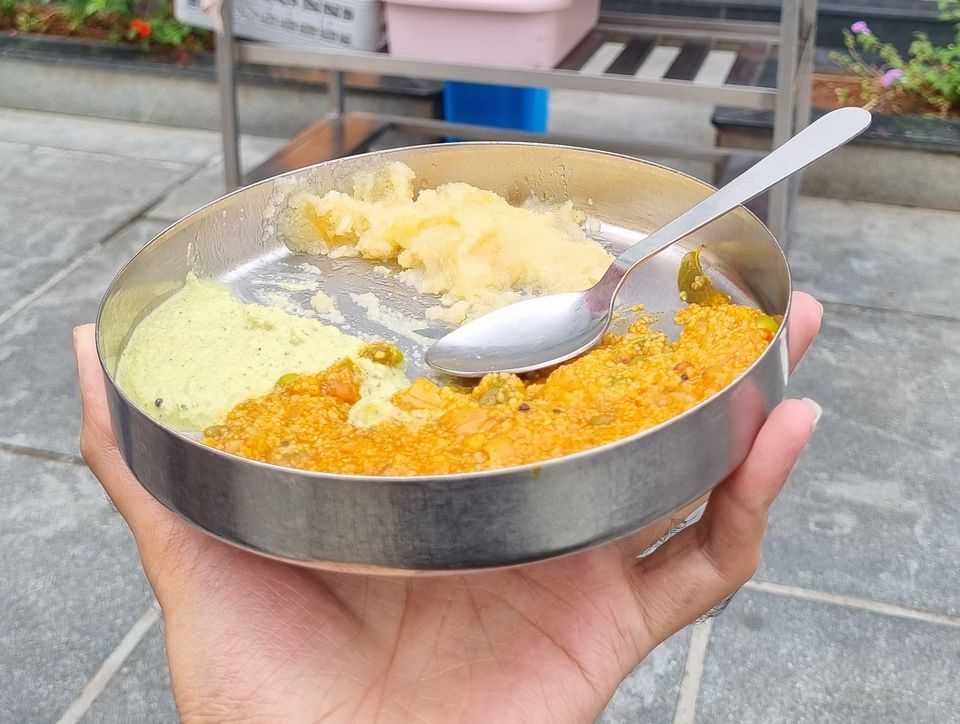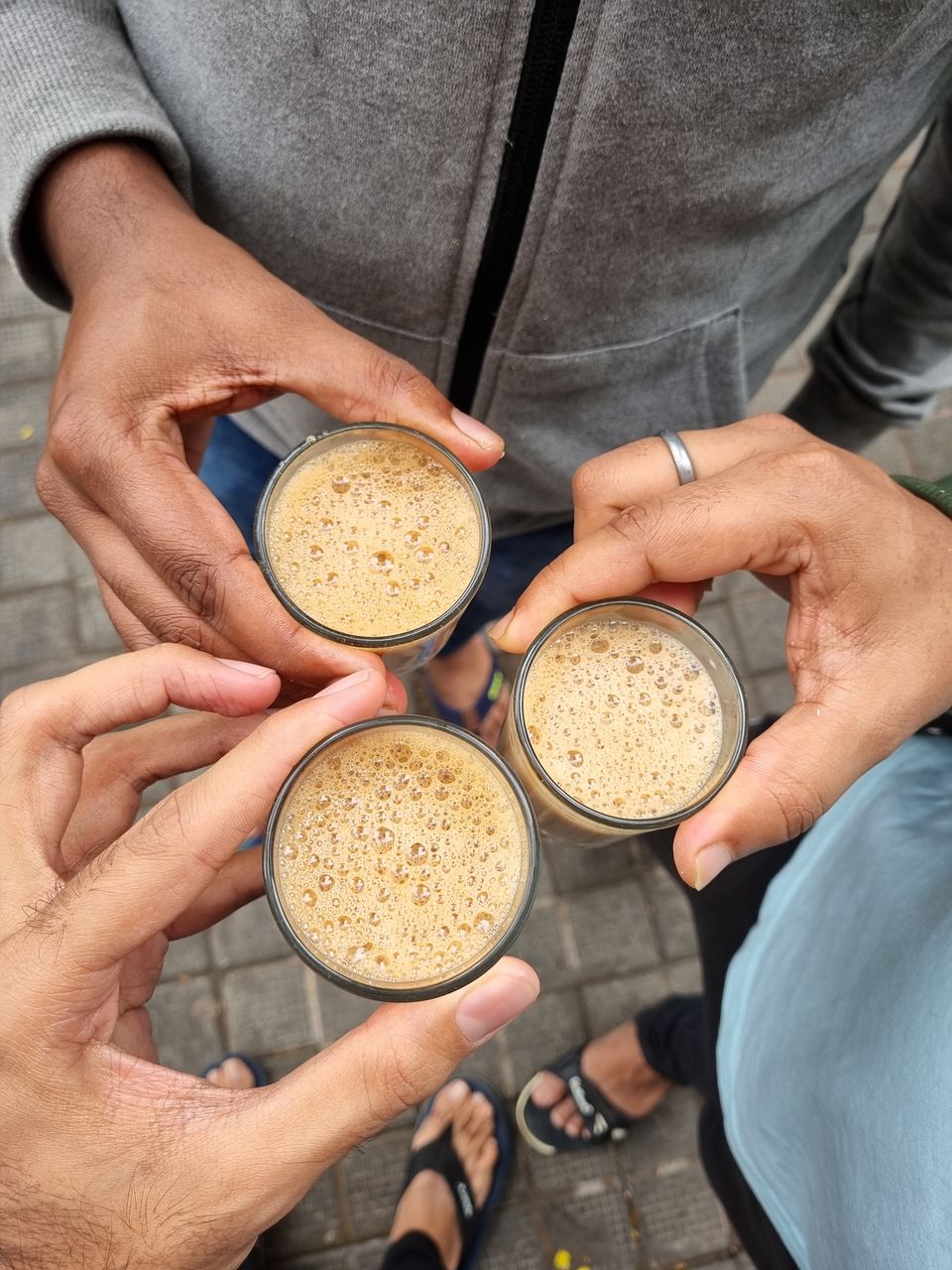 They are open from 7 am to 12 pm (till 12:30 pm on Saturdays and Sundays) and from 4:30 pm to 9:30 pm on all days. So, on your next weekend morning, take out your bikes and head to Taaza Thindi!
Until Next time,
Keep Exploring!