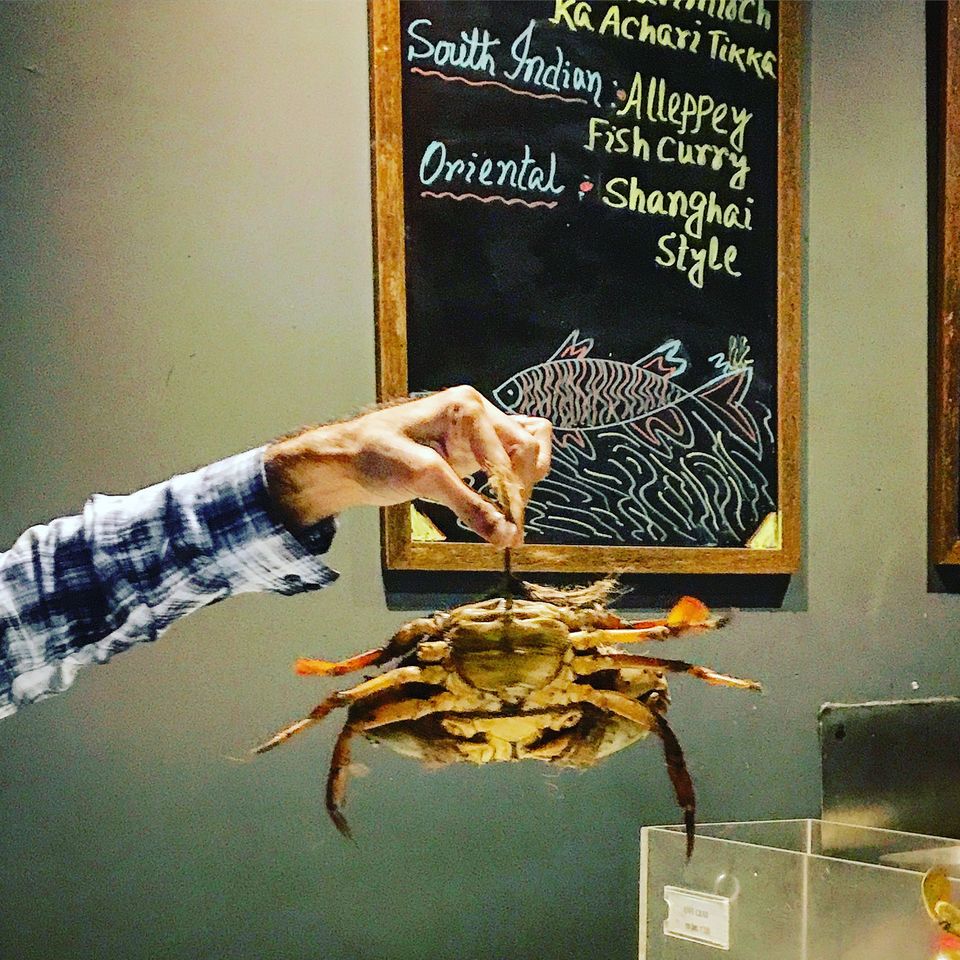 India is known to be the land of spices, aromas, textures and flavours. From an overdose of ghee in Rajasthan to the fiercest chilies in the north-east, to the butter obsession of north India to the crackling of mustard seeds in the southern part of the country; there is no homogeneity of flavours between North and South or East or West. However, what remains common is the true love for food.
I have been in Delhi for most part of my life and I dearly love my kebabs and butter chicken and all those butter rich curries. So, when I suddenly decided to spend one month in Chennai, I thought to myself that it's going to be one month of idlis, dosa and vada. I didn't mind that as I genuinely harbour immense love for the simple idlis so I was happy.
To my utter surprise, Chennai not only offers the best idlis (that's pretty obvious) but it was truly a kaleidoscope of aromas, spices and tastes. As you explore this wonderful city, following your nose and the crowds is good rule of thumb when it comes to food however I'll spare you that hard work and present to you my list of restaurants that you must visit during your next trip to Chennai:-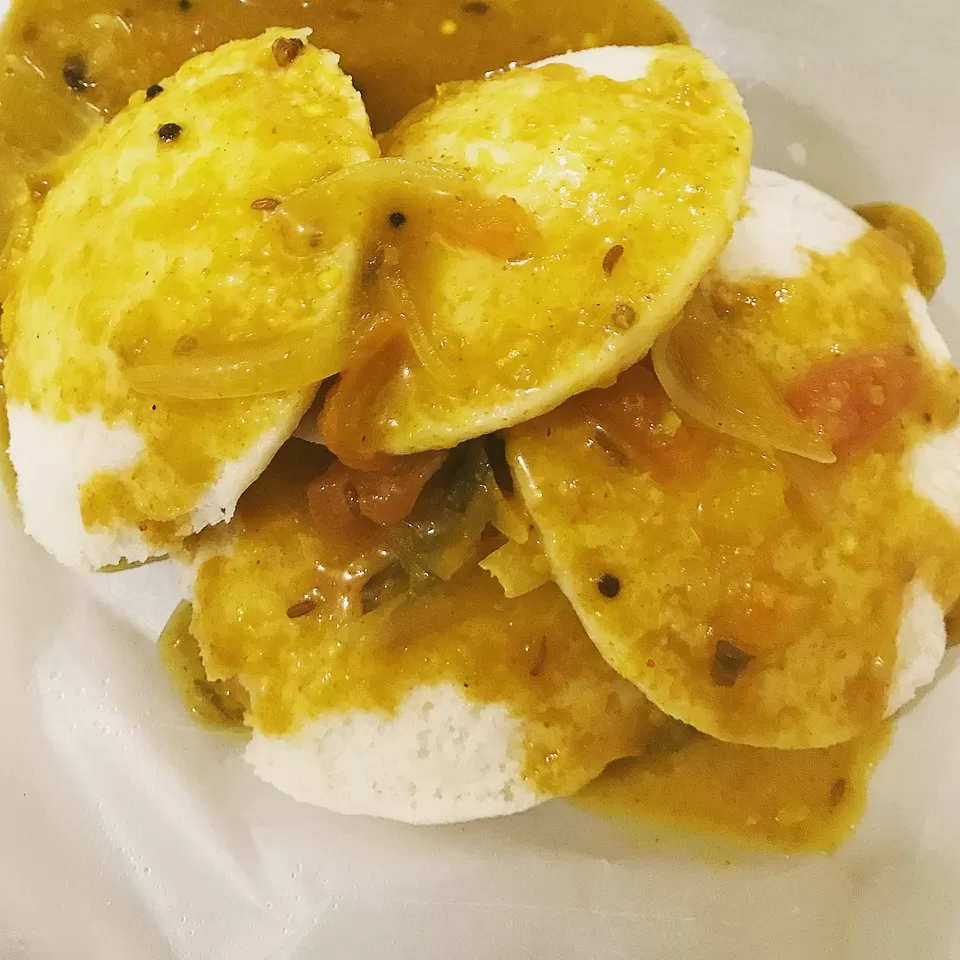 A humble, hole-in-the-wall restaurant on the busy street of Alwarpet is run by a middle-aged couple. You could share the two benches that can accommodate four people on one bench each or you could stand outside the shop and eat.
The fluffy idlis can put the best of Sarvana Bhavan's coveted idlis to shame. They melt in the mouth and they're so fresh. Each table is laid out with a colander of sambar and chutney, so please help yourself as the old uncle or aunty swiftly dole out fresh idlis and vada. Breakfast is a busy affair here so please keep your hygiene antenna at home. This is a no-nonsense place. You come, eat, pay at the counter and leave. Beside idlis and vada, you could sample upma too for breakfast. For lunch they serve lemon and tamarind rice and dinner is all about crispy dosas.
Damage to the wallet: Rs.30 for a plate of idli (they're generous, they serve you four idli in one plate)
Just right opposite this restaurant is a small chai shop that also sells amazingly strong and sweet filter coffee. My suggestion: Eat a hearty breakfast of idlis and vada and wash it all down with a steaming cup of filter coffee!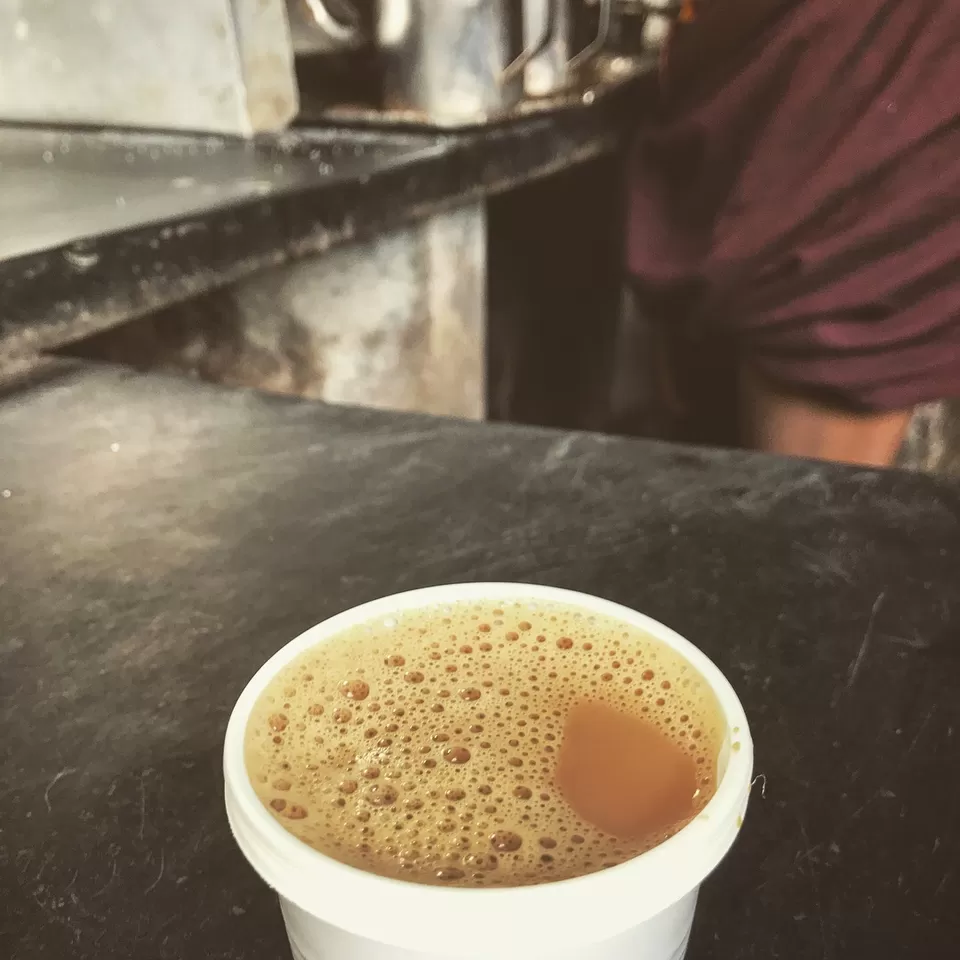 2) Sangeetha Veg Restaurant, Teynampet
What Sagar Rathna is to Delhi, Sangeetha is to Chennai. It's a simple affair. All an all vegetarian menu focusing on the staple Tamilian breakfast. To sample all the flavours, I decided to opt for a mini tiffin. It's a generous breakfast spread on a plate- mini idlis doused in sambar, upma, rava sheera (dessert), one vada (that's missing from the picture) and a mini masala dosa. My favourite of the whole lot was the dosa and upma. The vada was very crisp and yummy. If you're looking for a simple meal, this is a clean and budget friendly restaurant.
Damage to the wallet: Rs. 130
3) The Marina, Nungambakkam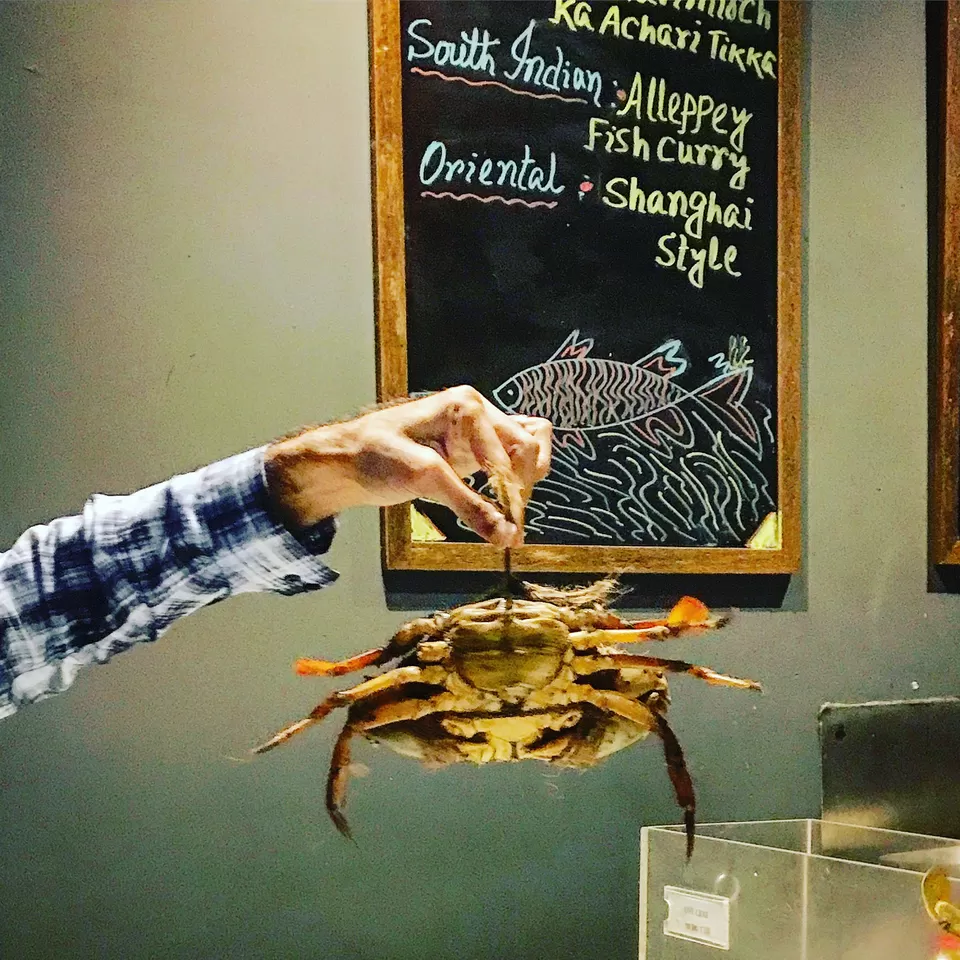 For a person hailing from the northern part of the country, any mention of fresh seafood would be appetising as well as exciting. The thought of eating fresh picks from the sea was too good to resist and therefore I headed to The Marina with a bunch of friends.
The moment you enter you're received by extremely friendly staff. You are not allowed to waste any time here. You enter and straightaway head to a row that has at display an array of interesting fish, crabs and lobster. You are suppose take your pick, place the order of the sauce or curry of your choice and finally make way to your table.
Our order was fairly simple: fried mackerel fish and sear fish in allepey Kerala curry. The mackerel was very crispy. The allepey fish curry with malabari parrota was excellent. The fish was so fresh and the accompanying raw mango curry added that extra zing. Totally worth the wait.
If you know your fish well then you must definitely visit this place at least once when you're in Chennai!
Damage to the wallet: Rs. 1700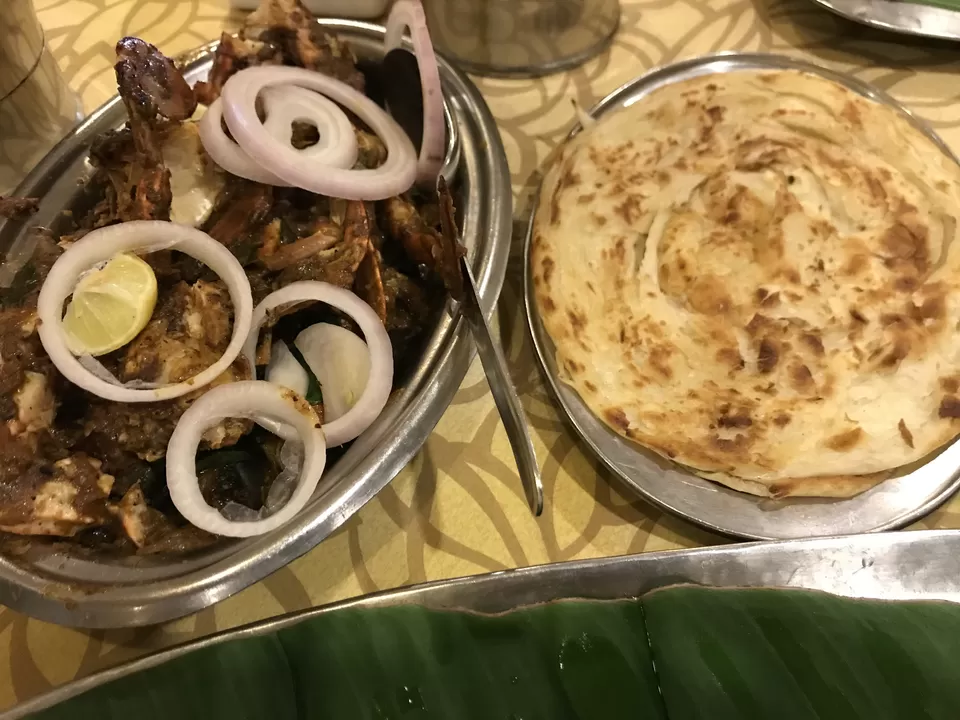 If you feel you need a little break from idli chomping then head to Amaravathi. It's a haven of spicy Andhra food. If you're in the mood to sample a variety of dishes then go for the thali (you can choose between the vegetarian and the non-vegetarian thali). I opted for the crab masala fry along with one parrota. It was a knee-buckling, lip-smacking combination of spices. The crab is coated in a layer of aromatic spices. Bite through the crab and you'd get a perfect bite of subtle crab meat mixed with fierce masala. Wipe a nice big crab bite with a crispy, scrumptious parrota.
Damage to the wallet: Rs. 300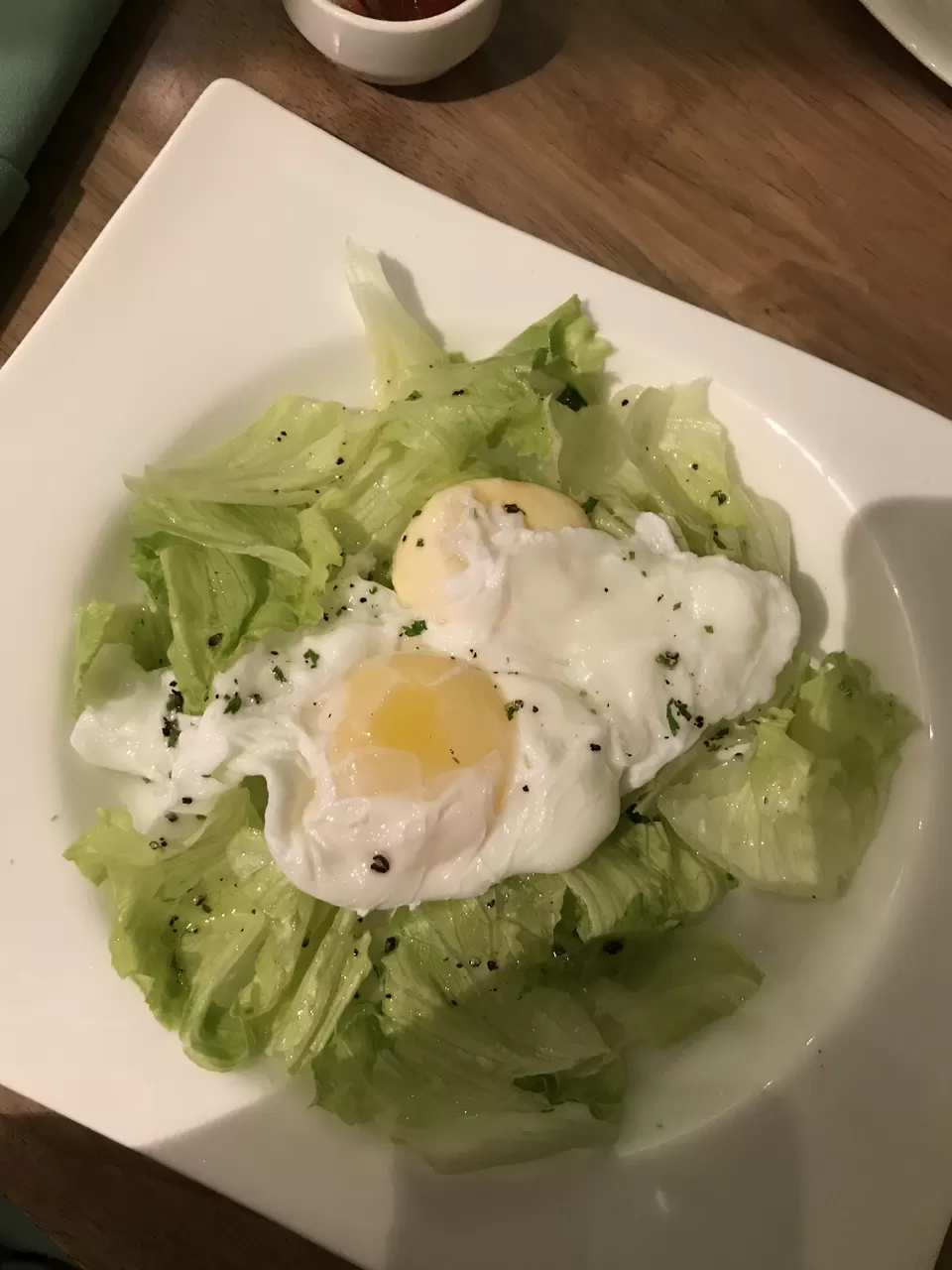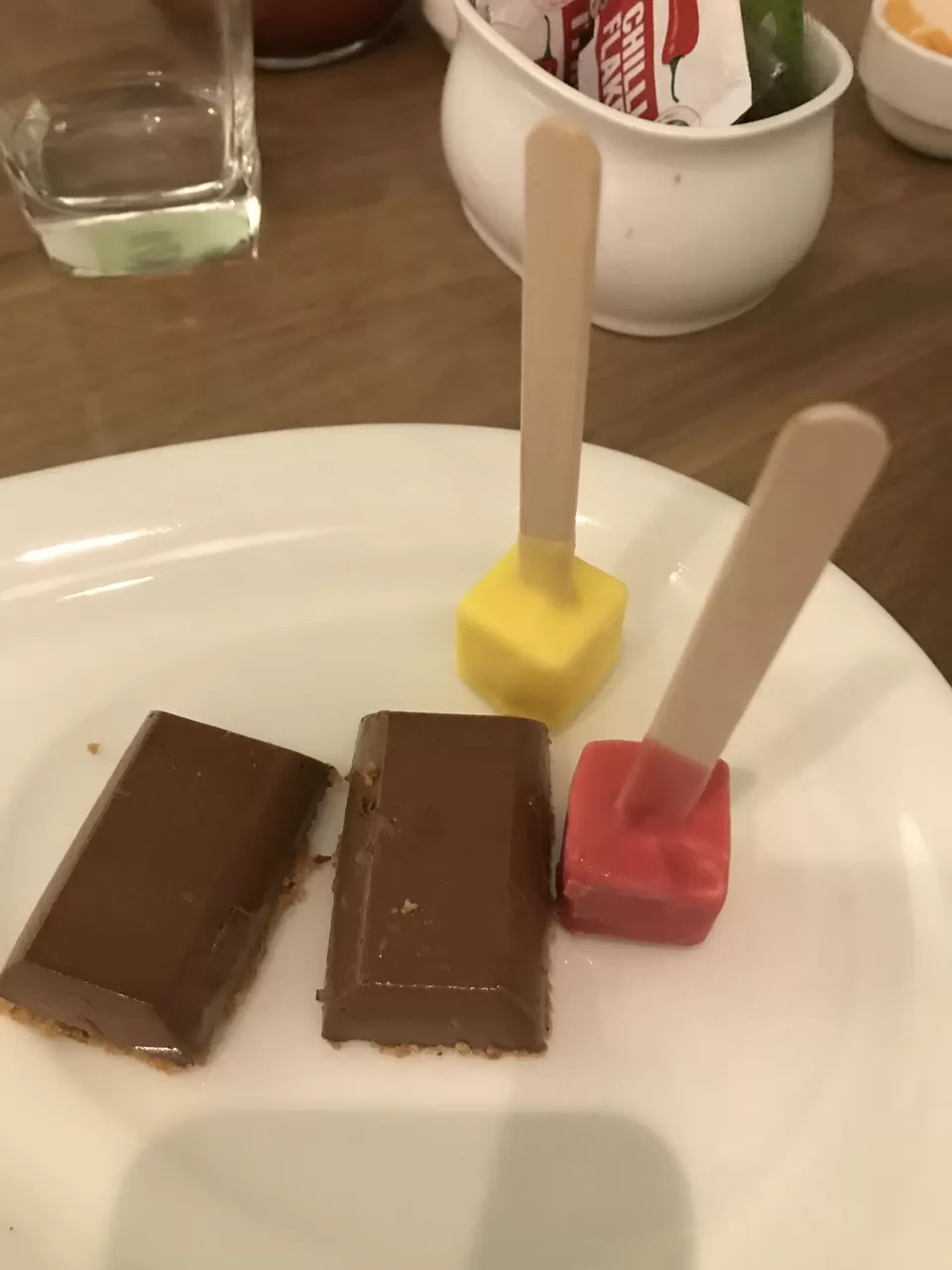 Housed in a charming bungalow, Amelie's Cafe & Creamery has a small menu but don't worry because it offers some really delicious continental food. You must go there in the night as the illuminated trees lend this place a fanciful atmosphere. The portions are small, almost each dish is perfect for an individual order. My friends and I (four of us) went for an order overkill and ended up eating a lot of options from the menu. Do try the minced bao chicken pao, it's delectable. Chicken jalapeno sandwich and poached eggs (shown in the pic above) are pretty good too. They boast of an interesting range of mocktails. Do try their Green apple mint margarita and chilli guava mocktails.
The dessert options are aplenty and most of them very unique too. Do try their mango and strawberry pops. You could absolutely eat like a king here and you'll be (pleasantly) surprised with the money that you will spend on ALL that you'll eat.
Damage to the wallet: Rs.2000 (for four people)
6) Big Bang Theory-Bar & Kitchen, Kodambakkam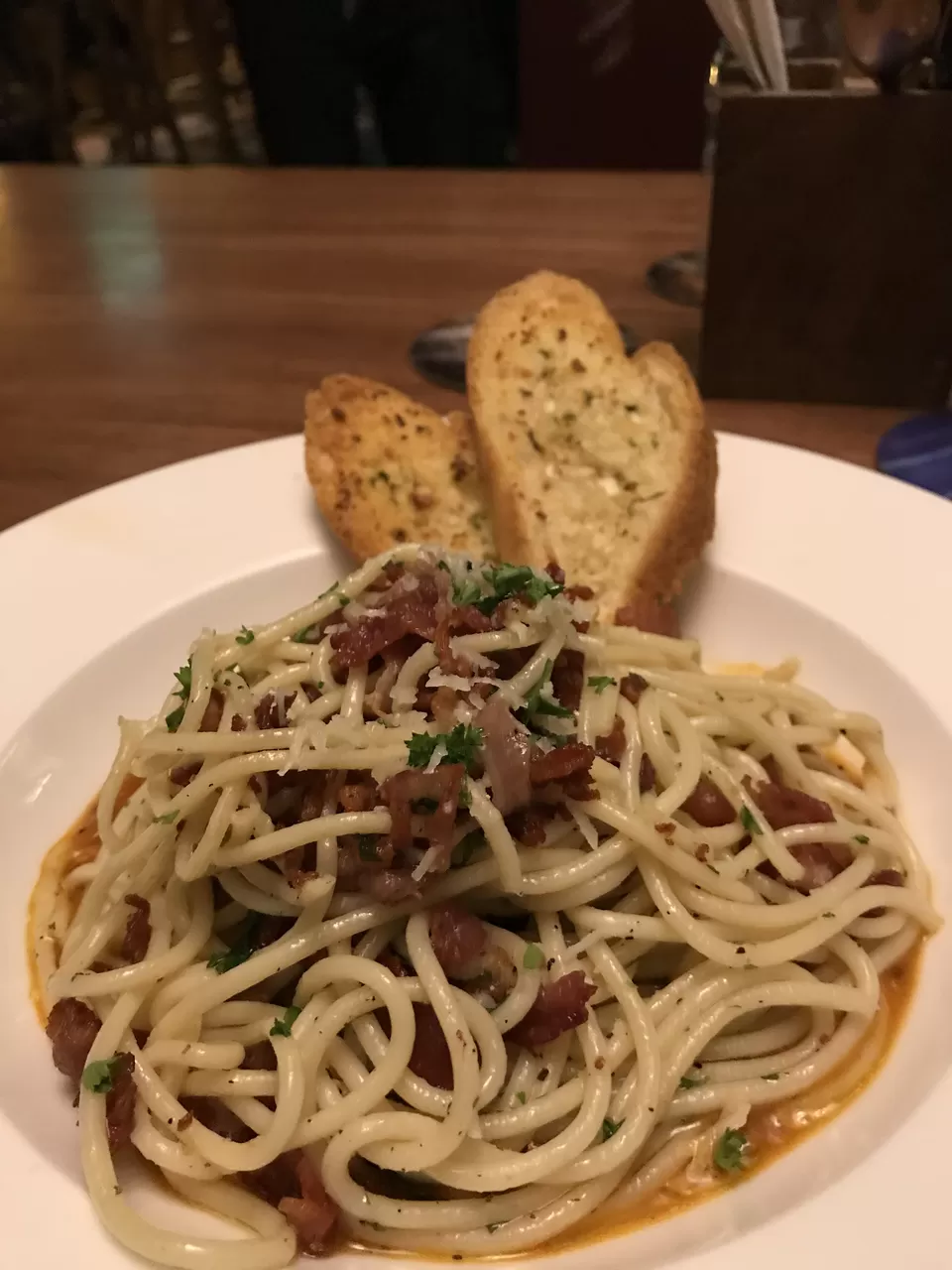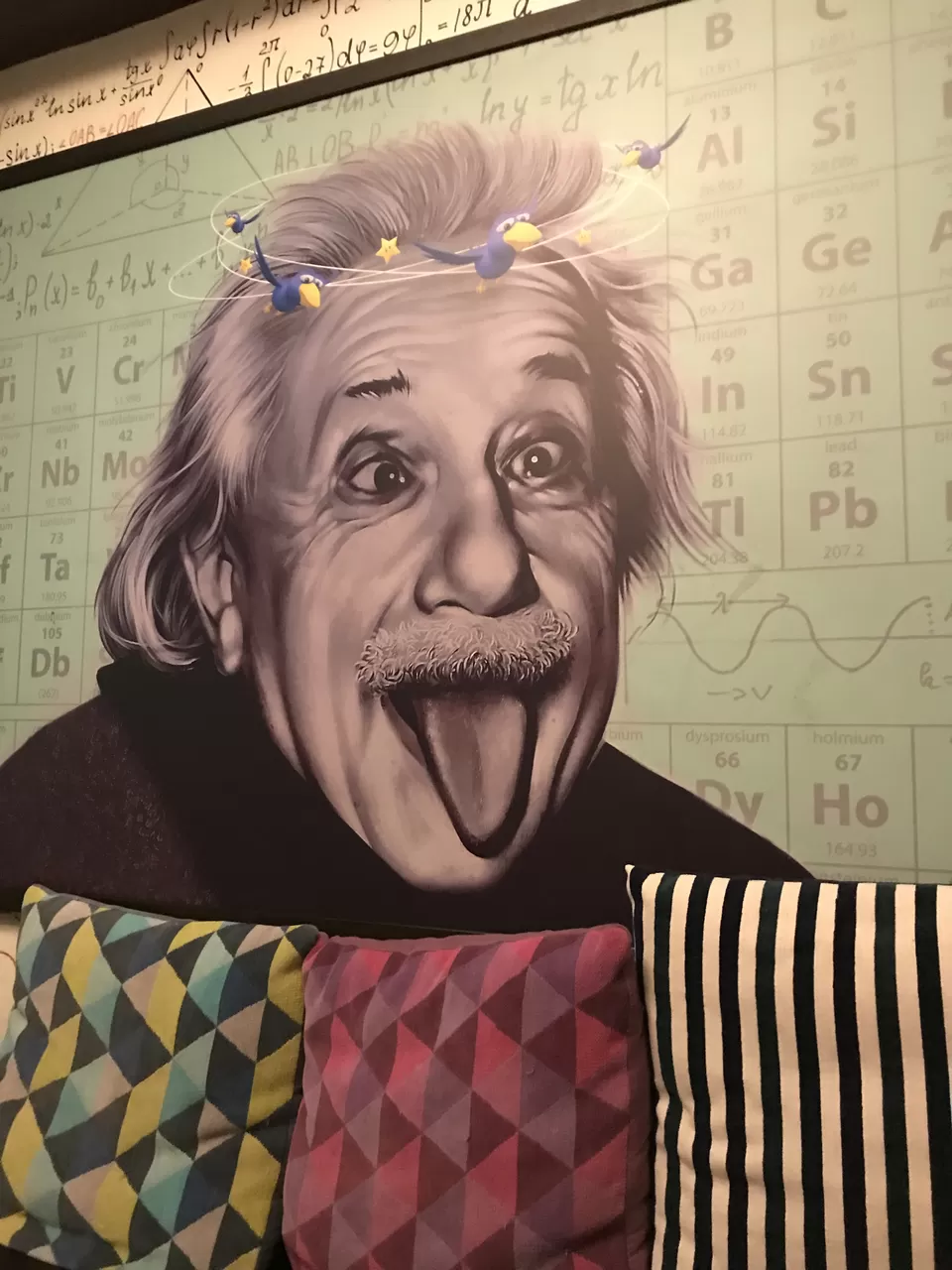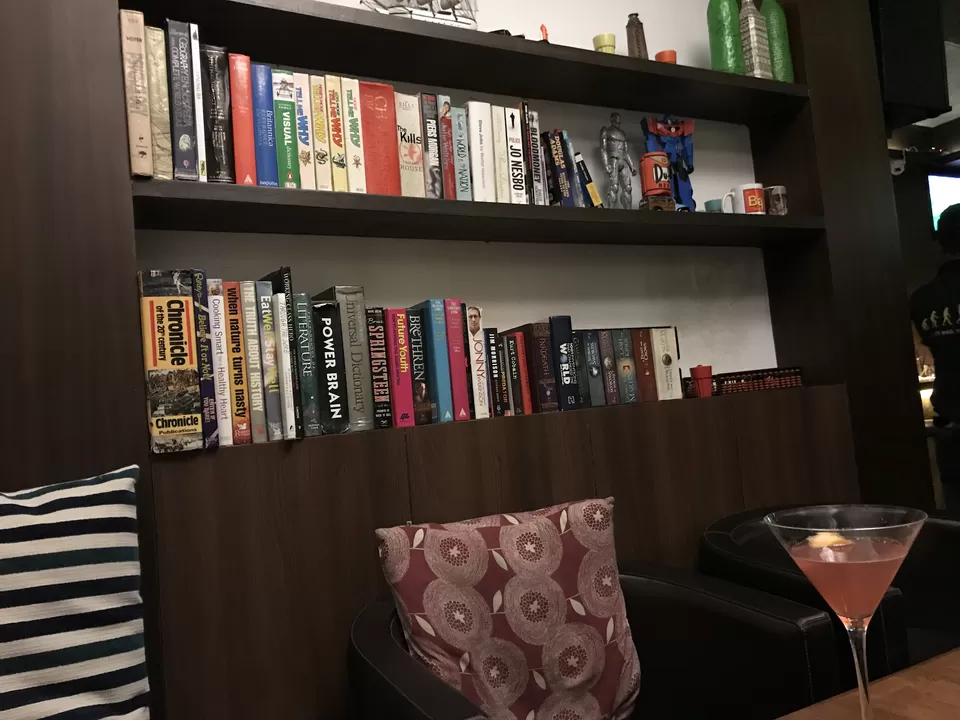 A popular night-time joint with the Chennai college-goers, Big Bang Theory brags of quirky interiors and scrumptious food. This resto-bar has an energetic vibe and if you're headed there then the wise thing would be to make a prior reservation. From coy-young couples to young college going kids, you will find them all here. The music can be a little loud to make a decent conversation that's why let's see what the menu has on offer. The cocktails are well-done. The crispy fried calamari can be polished off in absolutely no time. Spaghetti bacon is also so good that you won't keep the folk aside till everything on the plate is polished off.
Damage to the wallet: Rs. 1400 (for two-without alcohol)
7) Radio Room, Santhome
Radio Room is a high-end joint for the night birds in Chennai. They strictly allow only couples or stag girls. The crowd is fairly decent. They are popular for their live DJ nights. The place has an excellent vibe and even better cocktails. The best in Chennai. The accompanying nibbles are pretty good too. At one end, you could plonk on large black couches. There is an interesting long community table in the centre which is usually the most bustling area.
Sorry for not taking any pictures. I was too engrossed in the music and cocktails.
Damage to the wallet: Rs. 2000 (for two)
8) Bay 146- The Savera Hotel, Mylapore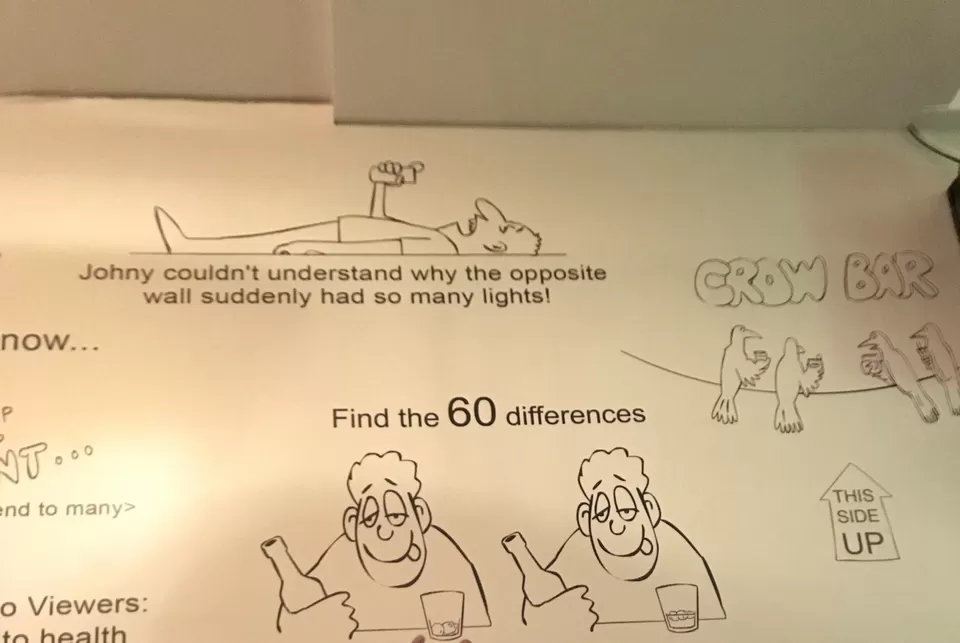 Another popular joint in Chennai for live music and drinks. The food menu has the choicest selection from different cuisines across the globe. The staff is very friendly and chatty and they will be more than happy to recommend a cocktail or a dish that would appeal to your mood and palate.
Damage to the wallet: Rs. 1500
9) The Cupcake Company, Alwarpet
I did not visit this bakery but was lucky enough to sample some of the cupcakes and mini donuts. The cupcakes are super moist and boast of amazing flavours. You've absolutely got to try the sinful chocolate cupcake. It's mind blowing.
Damage to the wallet: Rs. 100 (per cupcake)
10) Murugan Idli Shop, Several Outlets across the city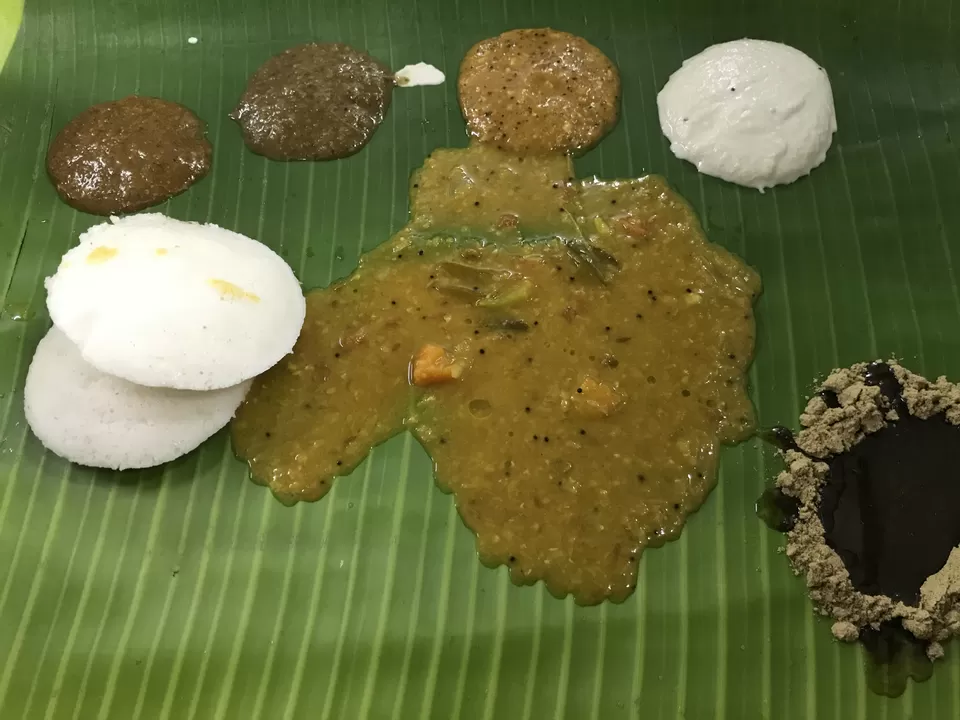 The chain has 17 restaurants in Chennai. Go to any of them and hog on their super silky idli. Priced at Rs.17 per idli, I bet you won't stop at just two. A must try is their ghee dosa. It will give you a long lasting sleep. I promise that. It's so rich and yummy. I can't wait to get back to Chennai, just for Murugan Idli Shop.
Damage to the wallet: Rs. 150 to Rs.200
Last but definitely not the least. If you're in Chennai, do go to either Marina or Besant Nagar beach for a stroll. The sight of waves crashing on the beach and the amazing feeling of the wind caressing the hair can be a combination that's hard to resist. This experience is enhanced by the many hawkers that offer some palatable nibbles.