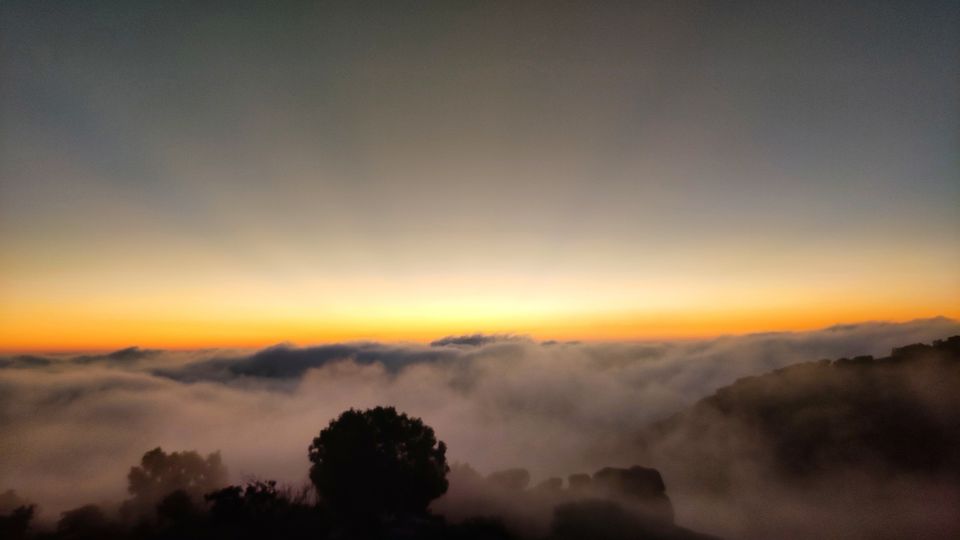 The pandemic and the travel restrictions had almost vitilated my wanderlust, when I re-discovered joy and a sense of triumph in trekking mighty hills and chasing sunrises. Here is my list of 4 Sunrise Treks around Bangalore that every thrill seeker in the city should embark on. From boulders and volcanic rocks to caves and fort hills, these offbeat night trails will re-purpose your mundane weekends for sure.
Also known as the Kalavara Durga (durga means fort), Skandagiri forms a part of the Nandi Hill range standing tall at 4500ft above sea level and 70 kms away from Bangalore. Though experts label it as a trek with moderate difficulty, it can be very strenuous for beginners owing to its rugged and steep terrain and a total trek distance of 9 kms. Trekking at Skandagiri requires permit from the Forest Department and the trek begins at 4am from the forest office at the base. I trekked Skandagiri in peak winters and hence couldn't see the sunrise due to extremely foggy weather. But I must add that the overall experience was rewarding and none to other. An old abandoned Shiva temple at the top takes you back in time. Many trekkers either seek shelter inside the garbagriha to save themselves from the chilly winds or climb atop for some 'cool' photography shots.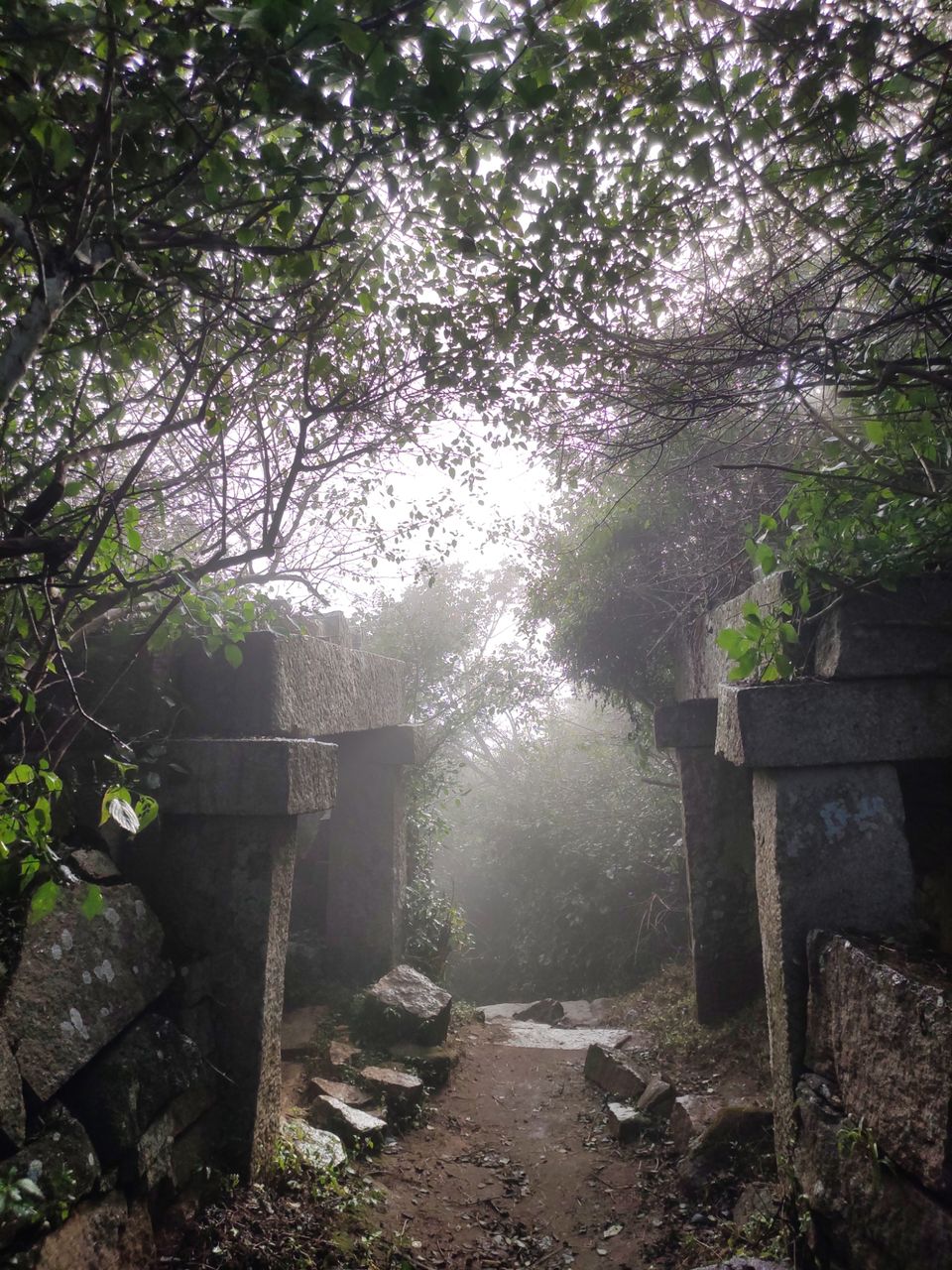 Antargange which literally translates as Ganges Of The Deep is also known as Kashi of the South and is situated in Kolar district of Karnataka, 65kms away from Bangalore city. This trek begins from the temple premises and is divided into two parts, the cave exploration and the sunrise point. Though the trek distance is only 3 kms it can be a very tricky trail. While exploring the caves one almost has to crawl and squeeze through pitch dark crevices and small spaces that makes it uncomfortable but all the more exciting. The sunrise point is on a hill which is at a height of 4021 ft. and is a sight to behold if you visit in February or March. I will never forget sitting with the clouds here and witnessing the horizon put up a show.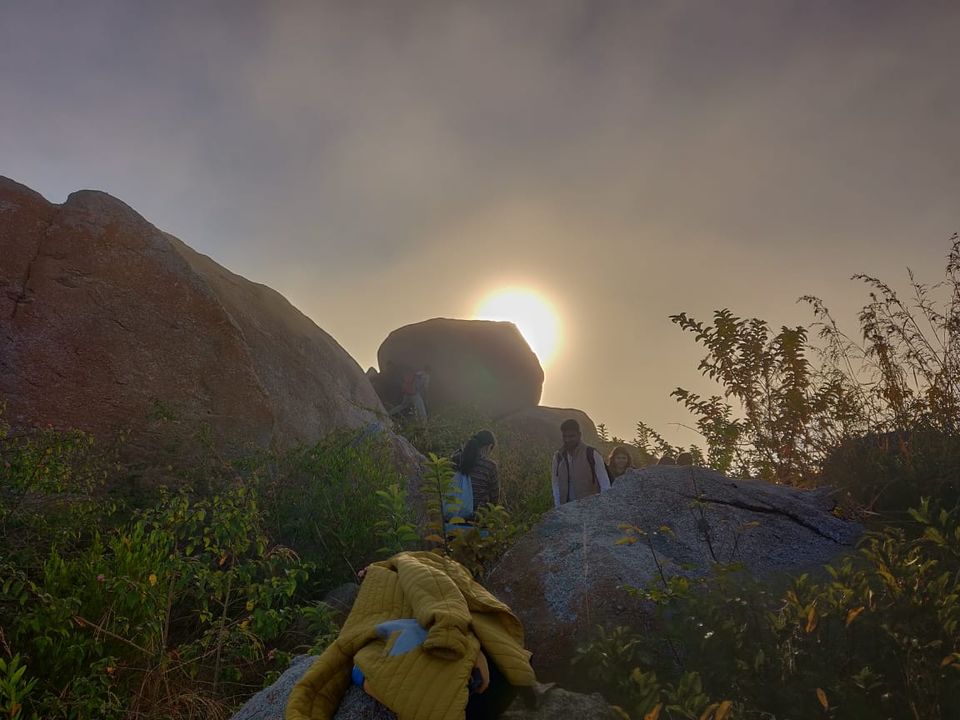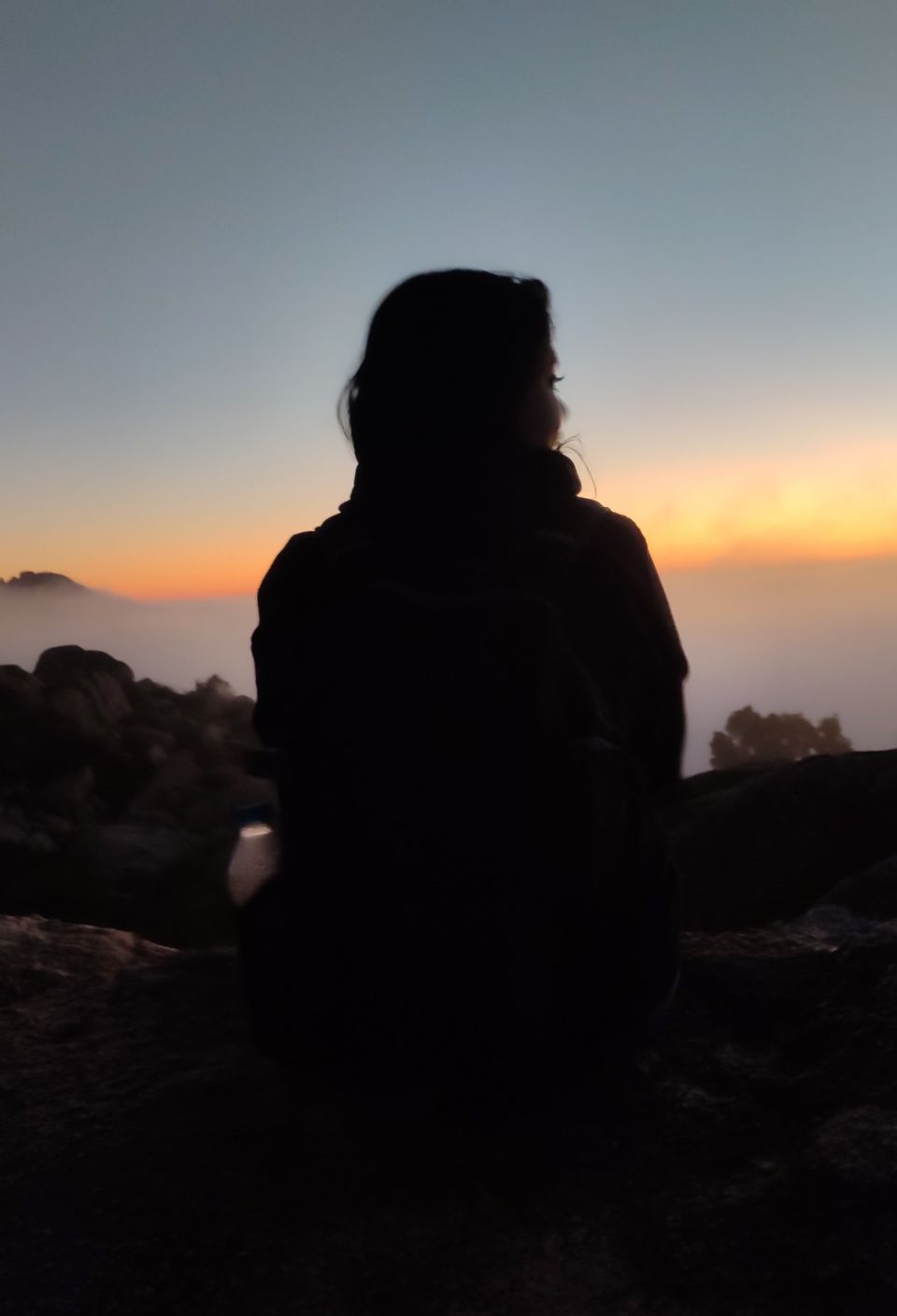 65 kms away from Bangalore in Kunigal district of Karnataka, Uttaribetta (Betta means Hills in Kannada) or Huthridurga is a popular fort hill trek situated at a height of 3700 ft above sea level. It is also one of the nine Navadurgas ( meaning Nine Forts that was built by King Kempegowda to protect the city) that surround Bangalore. With a total distance of 5kms this is one of the easiest sunrise treks. We began the trek at 3am from the base and reached the Shankareshwar Temple at the top in only 45mins where we took shelter for couple of hours before we could proceed ahead for the sunrise. We collected dry twigs and branches from the grassland and shrubs around and used it to light a bonfire to keep warm. We either sat around the fire or slept beneath the open star studded sky on the rocky boulders until it was time for us to move on to the adjacent hillock to view the sunrise. I recall this often as one of my most memorable mornings. it almost felt I could walk into the clouds and touch the sun. While descending in daylight, don't miss noticing the 7 iconic fort doorways that you pass through, afterall, Huthridurga is but a fort hill.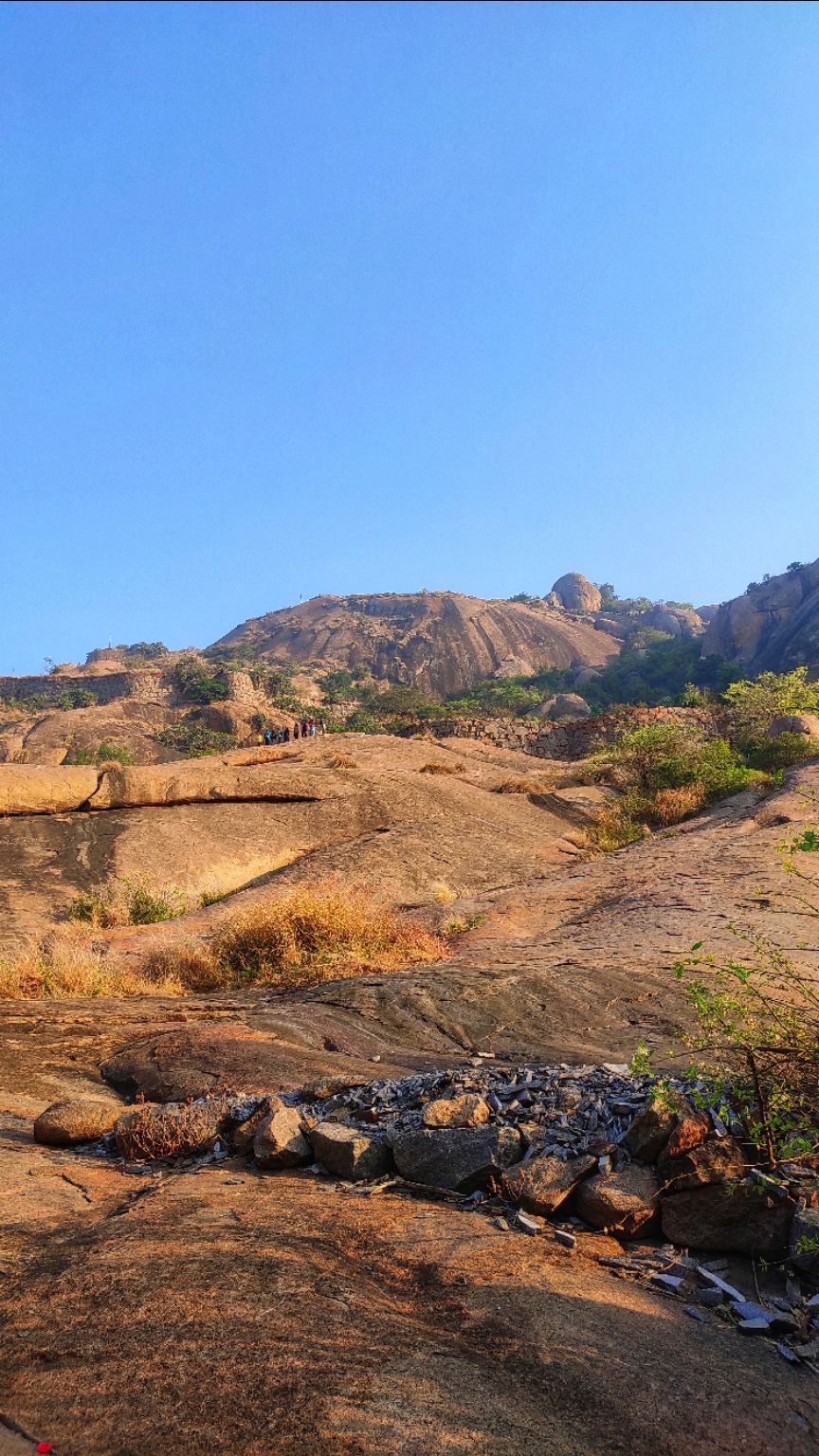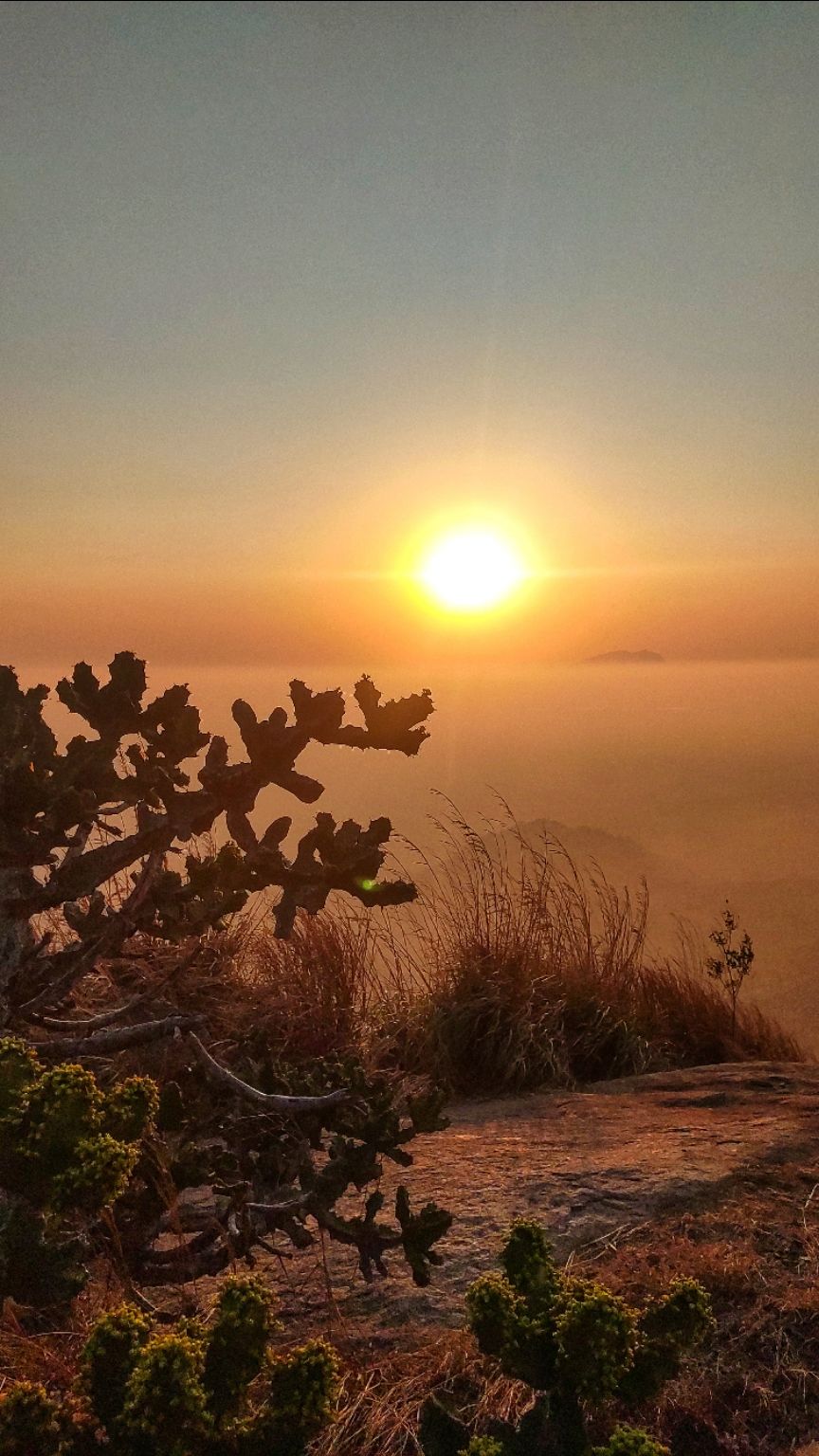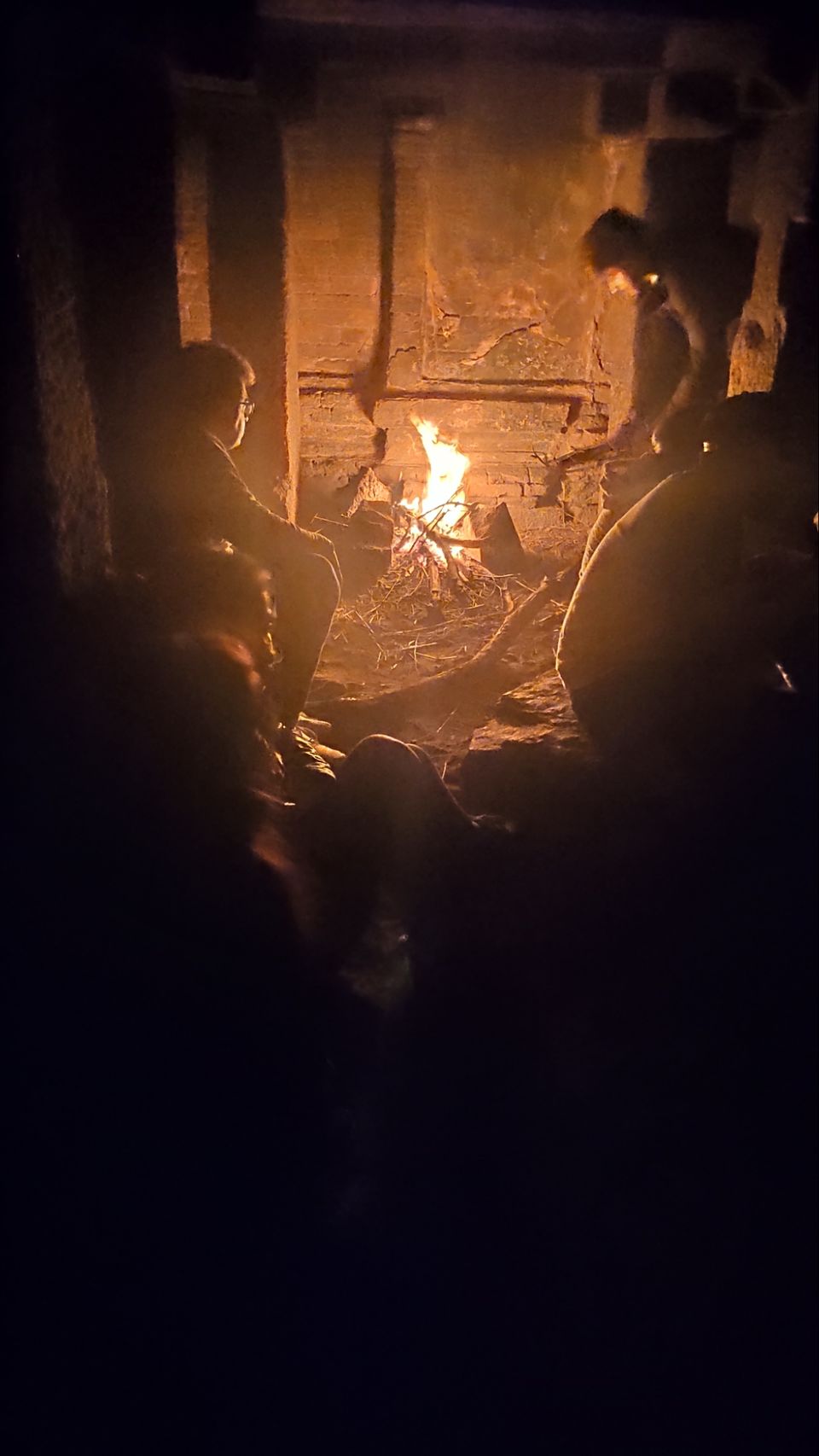 Kuntibetta in the Pandavpur village of the Mandya district of Karnataka is only 130kms away from Bangalore and 2800 ft. above sea level. Legends have it that Kunti and the Pandavas took refuge in these hills during their exile. This is a fairly short and easy trek but climbing down can be somewhat demanding, so save up all your energy and refuel while you are waiting for the sunrise. The view of the green fields, farms and grasslands around is unmatched and makes up for the disappoinment of missing the sunrise due to cloudy overcast (as was my case).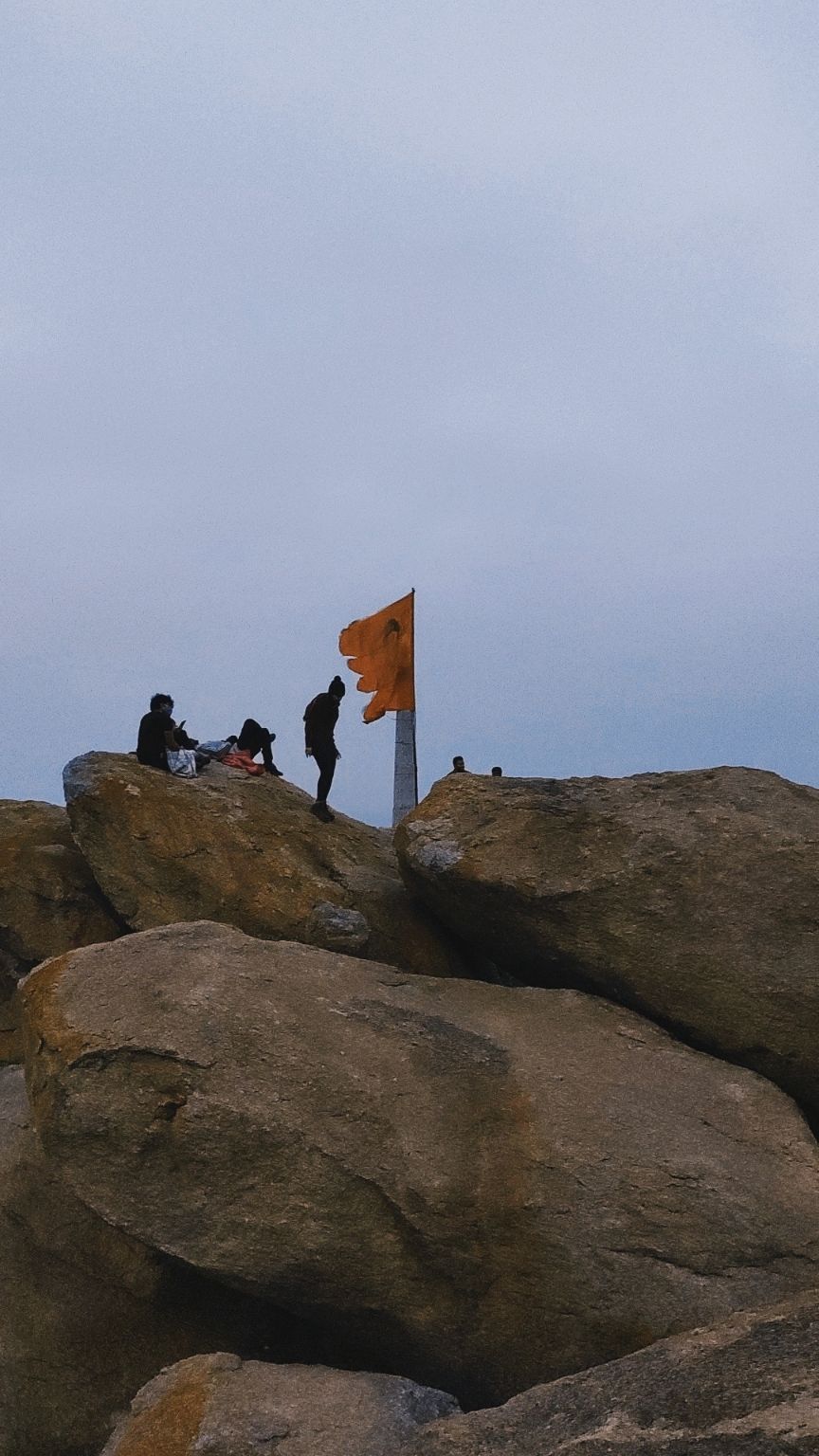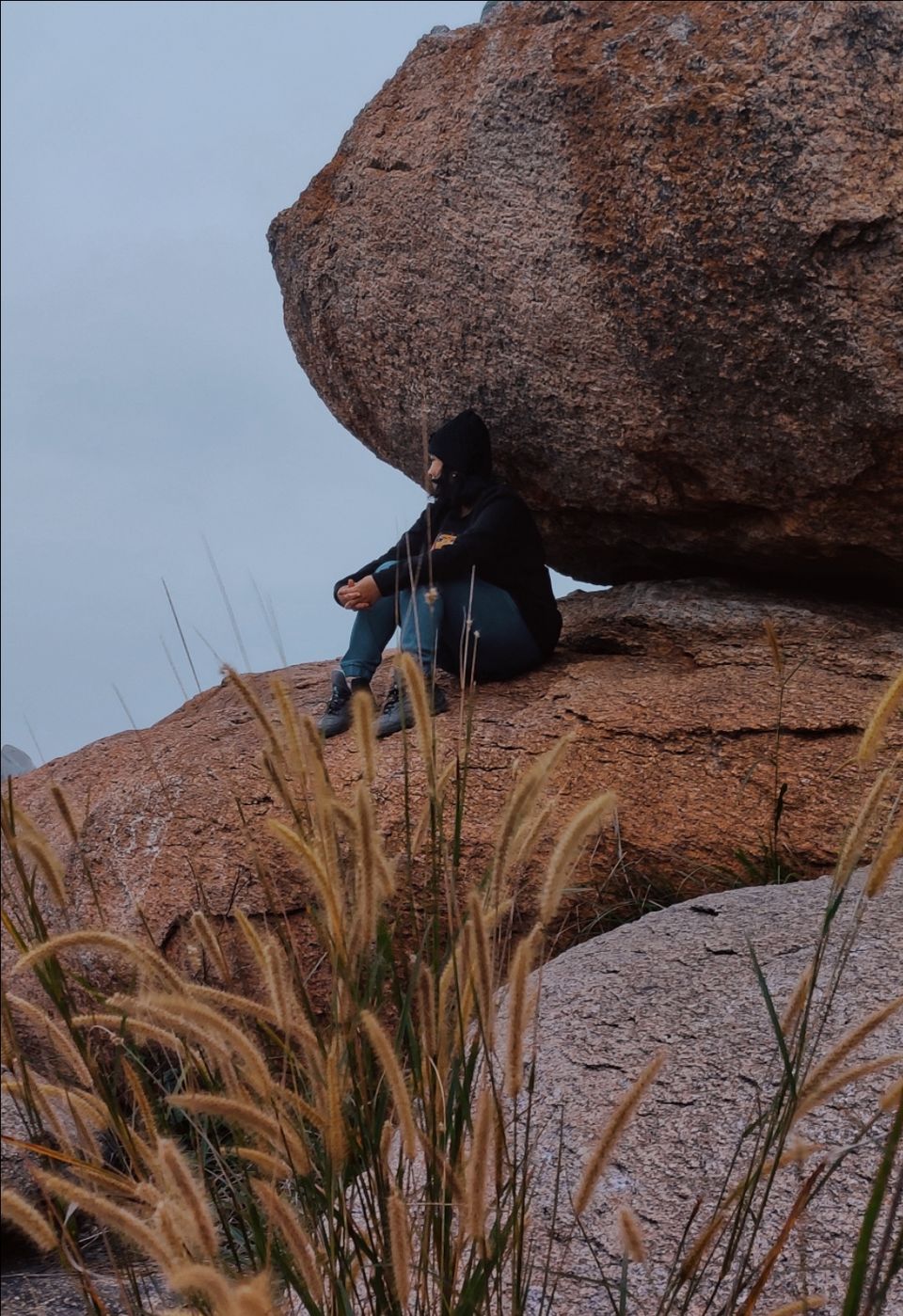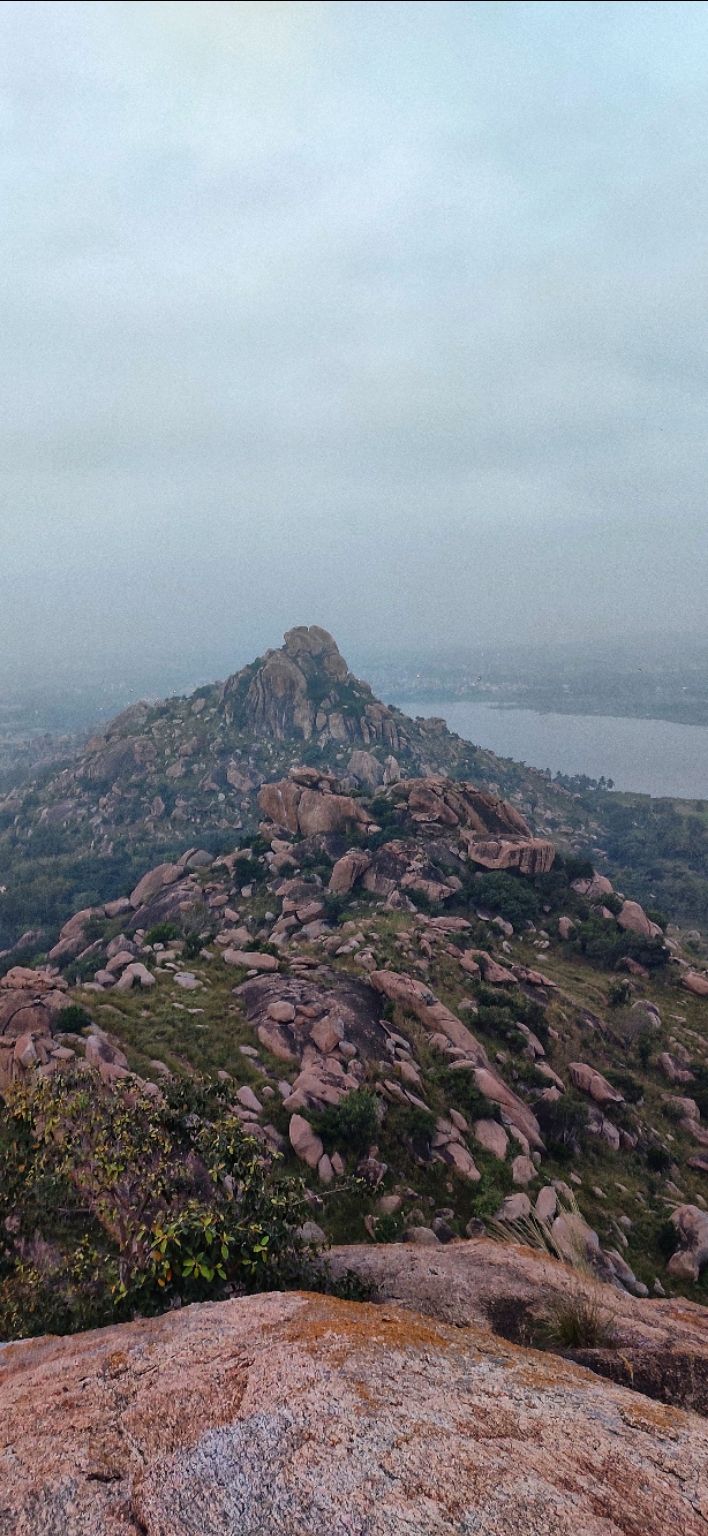 All the above mentioned treks are DIY but it's best if you hire a local guide or seek professional help to assist with the tricks of the trails, transport and the permits (wherever required). I did these sunrise treks with Namma Trip. Some other well-known and trusted Trek operators in the city are Plan The Unplanned, Muddie Trails, Bangalore Mountaineering Club, Monk On Wheels, Thrillophilia.
These treks are for anyone and everyone with a basic level of fitness. I personally feel, every body should trek to challenge and know themselves better. If you have a sedentary lifestyle like me, please ensure the week you are planning the trek, you have been fairly active. Jogging, brisk walks, squats prove very helpful. Even if these treks are easy-moderate, they can be extra challenging at night due to visibility. But the thrill of a nigh trek is unparalleled and the sunrise and the view at the end of it is the coveted reward.
Hope this blog encourages you to invite thrill back into your lives and explore the raw gorgeousness that Bangalore and around has to offer.
Happy Trekking! ❤️