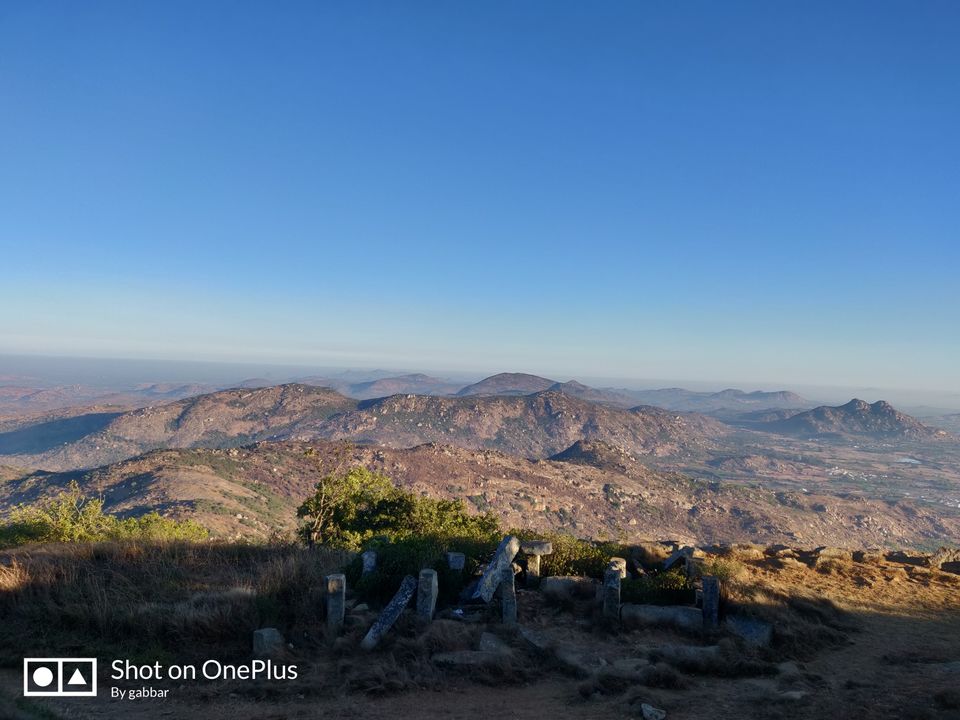 Skandagiri is a beautiful and an eye-catching hill.its very close to Chikkaballapura and Nandi Hills: the paragliding destination of Bangalore. The peak with an altitude of about 1400 meters, is a paradise for adventure freaks, and ideal for night treks, camping, and bird watching. There is a stone house structure at the top to rest. The sunrise at the top is just wow!!!
The view gives a satisfying comfort to your Trekking.
It's just 70km away from Bangalore off the Hyderabad-bangalore highway.
It is best for night trek.The serene and sublime atmosphere around Skandagiri will definitely boost up your adrenaline to a whole new level. This 10km trek can easily be completed within 4 to 5 hours of ascending and descending.
We need to take permission from the forest dept at the base point.we can either book online or else you can just give the fees at the base and proceed for the trek.
The trek to the top of Skandagiri is on the easier side, with a well marked out route.
Standing there, on top of the hill, you almost feel like a ruler yourself, with an eye on your kingdom.
While a trek to the top of Skandagiri is always a great experience, the best time to do it would be in the winter months. During the winter months, the top of the hill is often enclosed in a blanket of mist, making it a really romantic experience.